I (Carolyn) would like to take a moment to puff up my chest a second here and claim responsibility for putting these two together. I really didn't… I guess… but I kind of did! So I'm claiming it. I first met Stephanie in super early 2012 when she hired me to take portraits of her for her website. We don't usually take work like this, but I kinda fell in love with her humor and attitude and took her on, we took awesome pictures, the end. Only it wasn't the end! She also used those pictures on her online dating profile… and Matt saw them. :) SO I'M TOTALLY RESPONSIBLE FOR THIS, RIGHT!? Right!! :)
Matt saw them, also met her, and also presumably fell in love with her humor and attitude. Only instead of taking her on for a portrait session, he proposed, they got married at Marbles, and here we were a little while later shooting their wedding. :) There was a brief period of getting ready, a brief ceremony, brief portraits, then a whole lotta reception with… wait for it… wait for it… breakfast for dinner. This, my dear readers, was the best thing I've ever heard of in terms of food at a reception. The even better part is that there were celiacs in her family so there were gluten-free pancakes for us!! Gluten-free pancakes with freakin' Reese's Pieces in them! And bacon! And omelets! And cranberry juice! I never write about (or blog pictures of) the food at weddings but I had to for this one because this was the best thing I'd ever seen and some of you pondering what to eat for next year should probably take notes because who doesn't love breakfast? Evil people, that's who.
Anyway – we were so honored to be asked to do this wedding. It's really cool when you photograph someone and they keep bringing you back. :) We met Matt at the wedding and LOVED HIM. Almost as much as the Reese's Pieces in our gluten-free pancakes. Well, maybe more. ;) He treats Stephanie like gold and you can see that he really loves her. They're adorable together and we had an awesome time at their wedding. Congratulations, you two, and don't forget what pictures started all this. ;) :P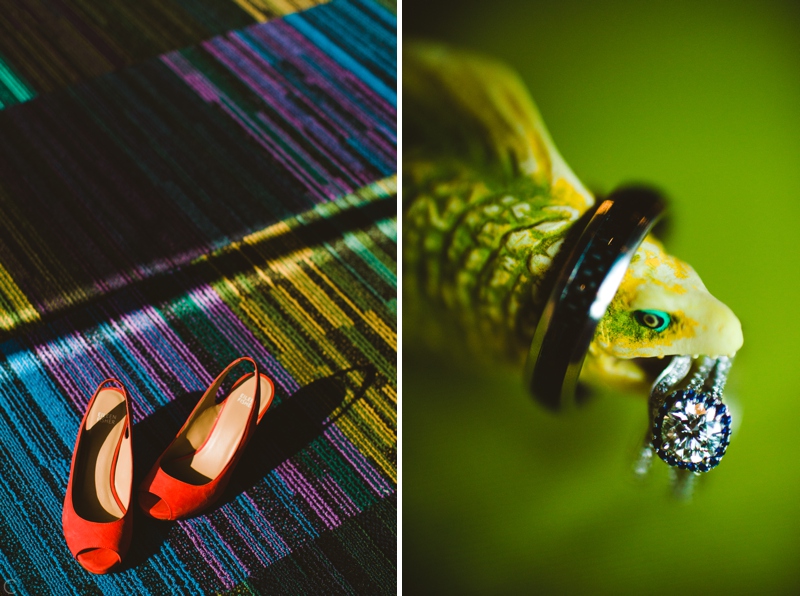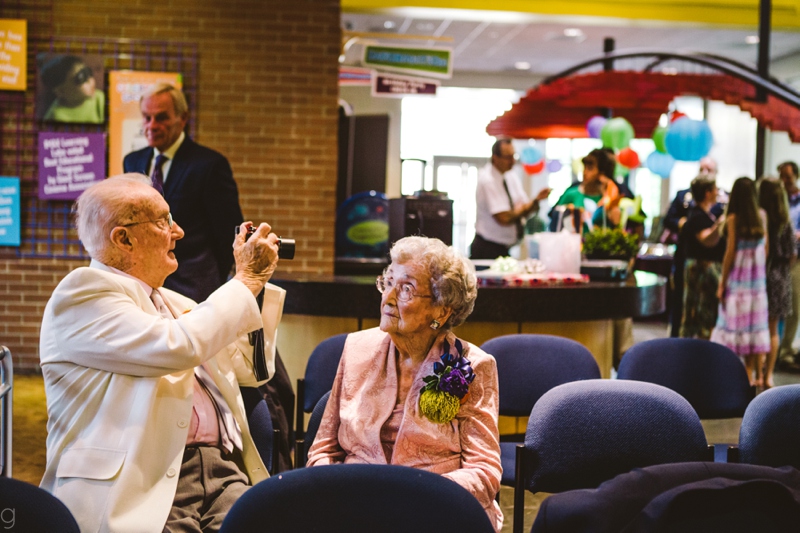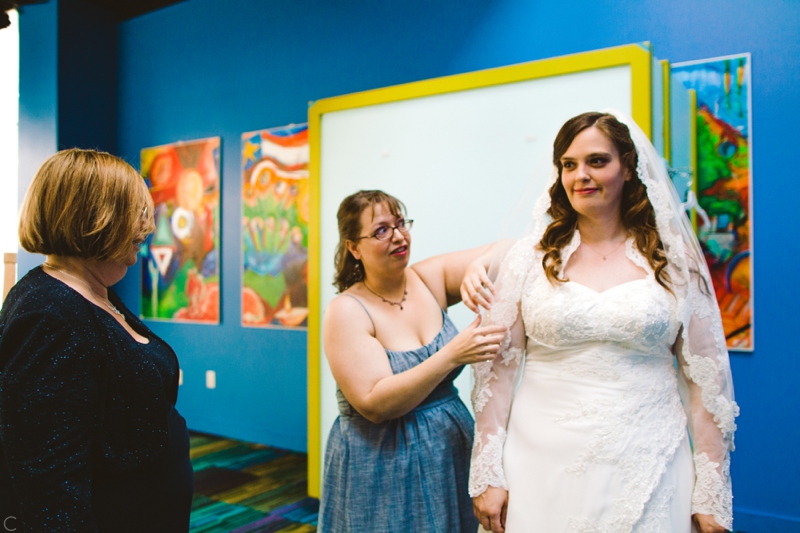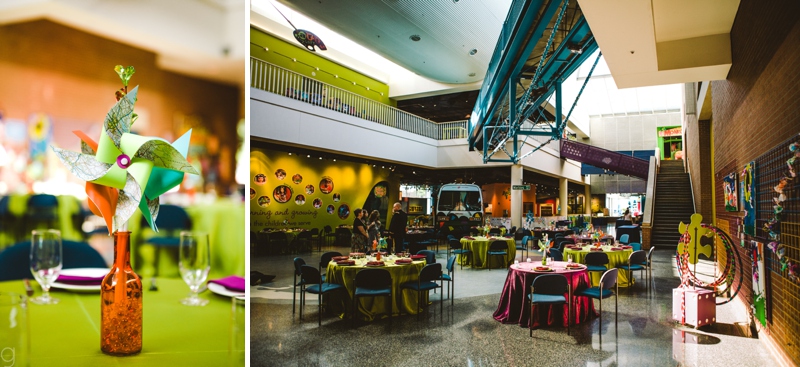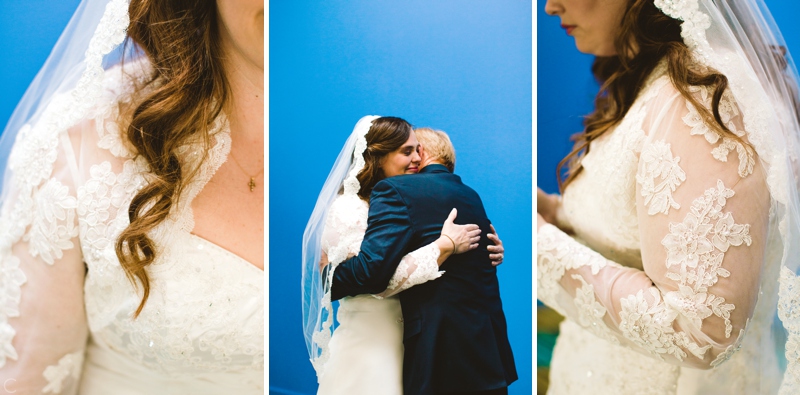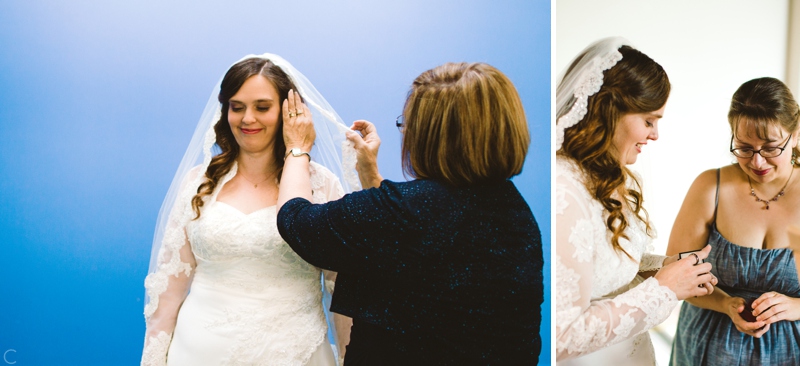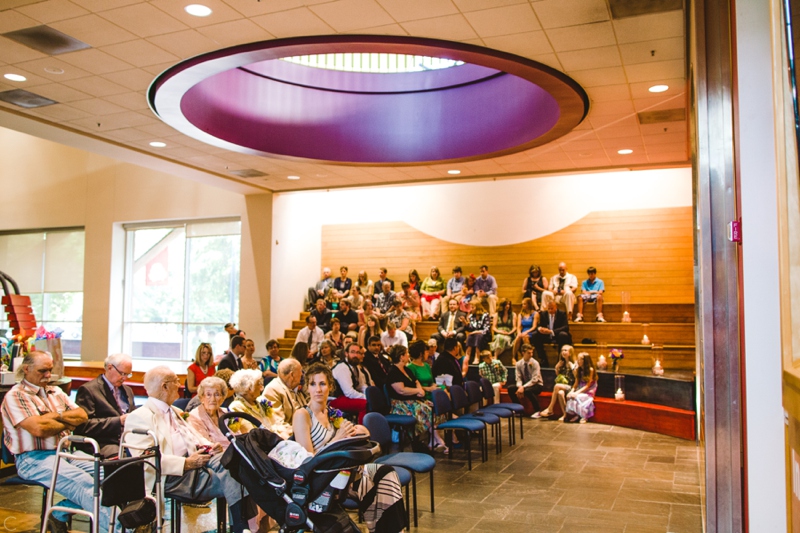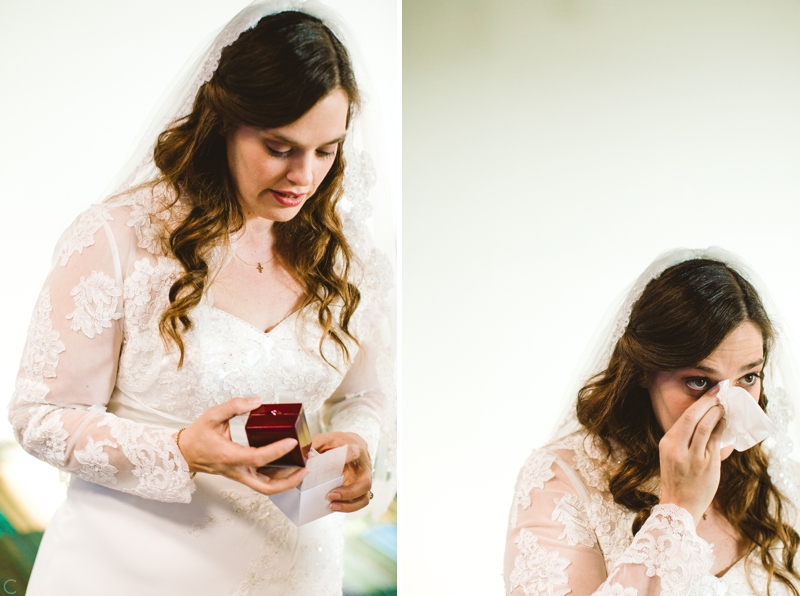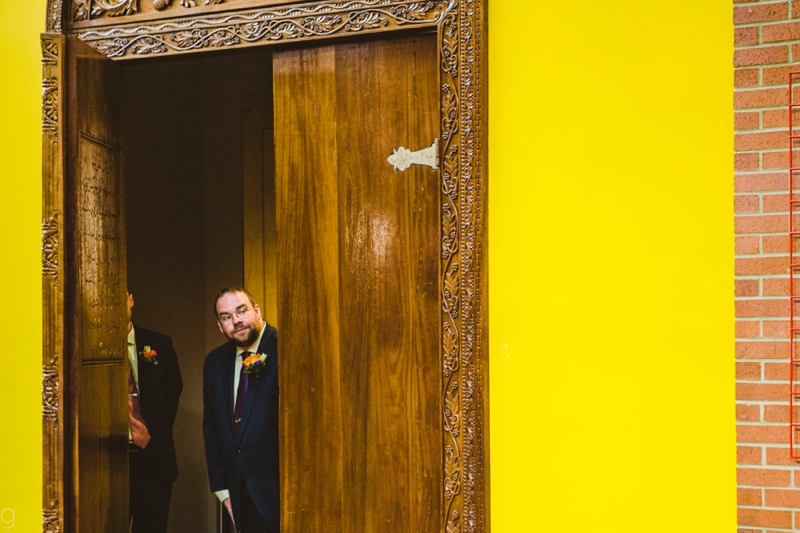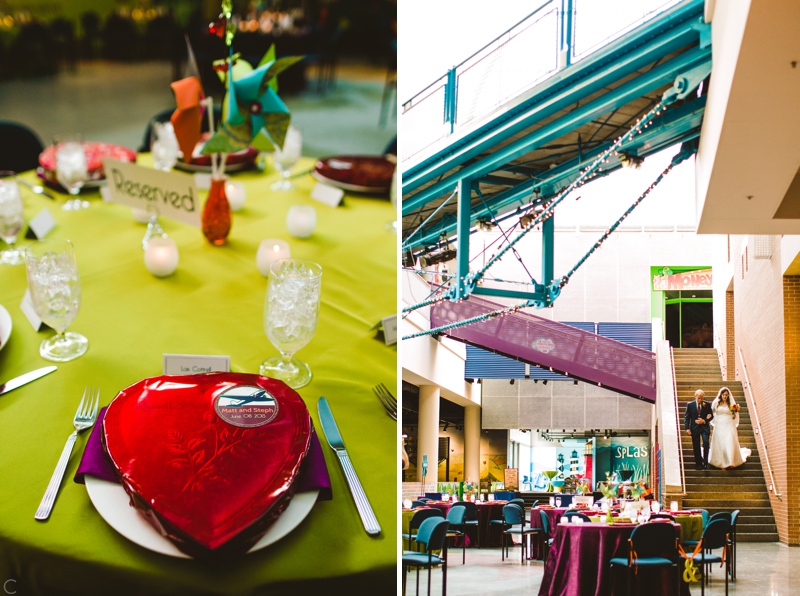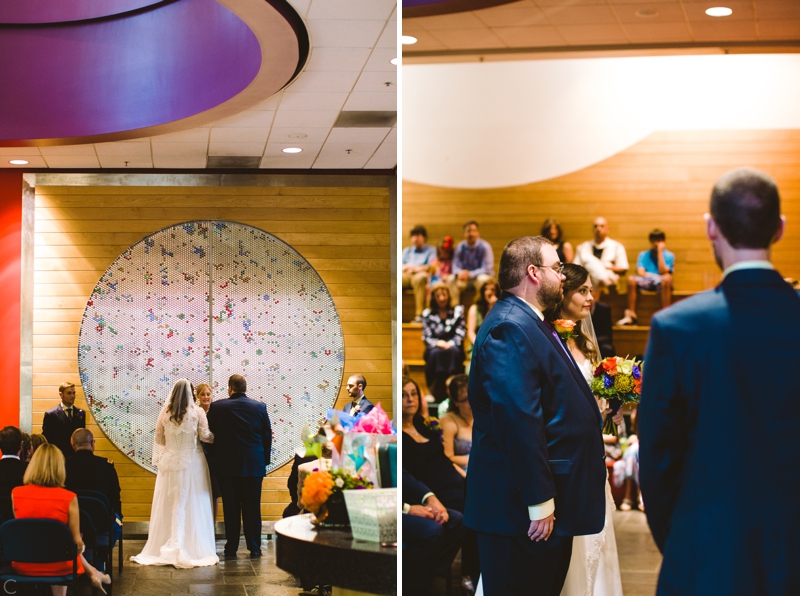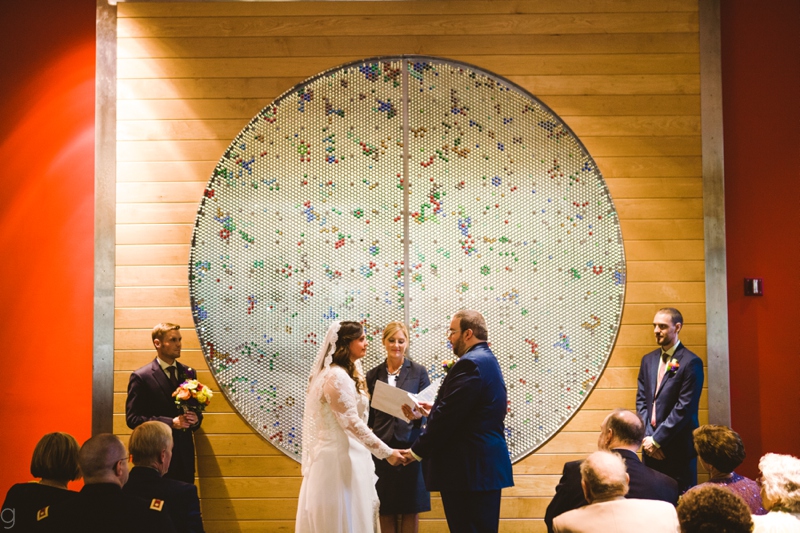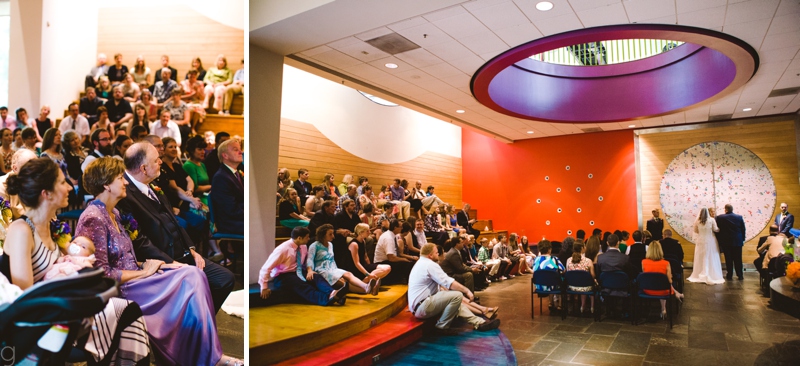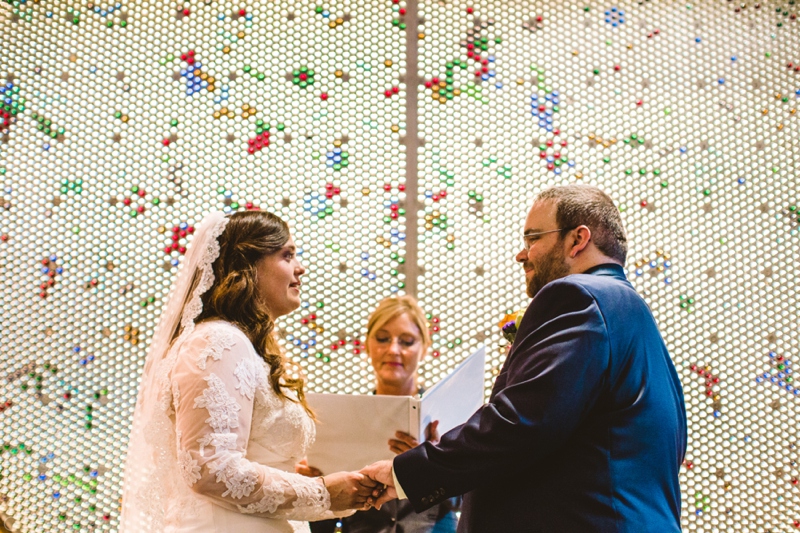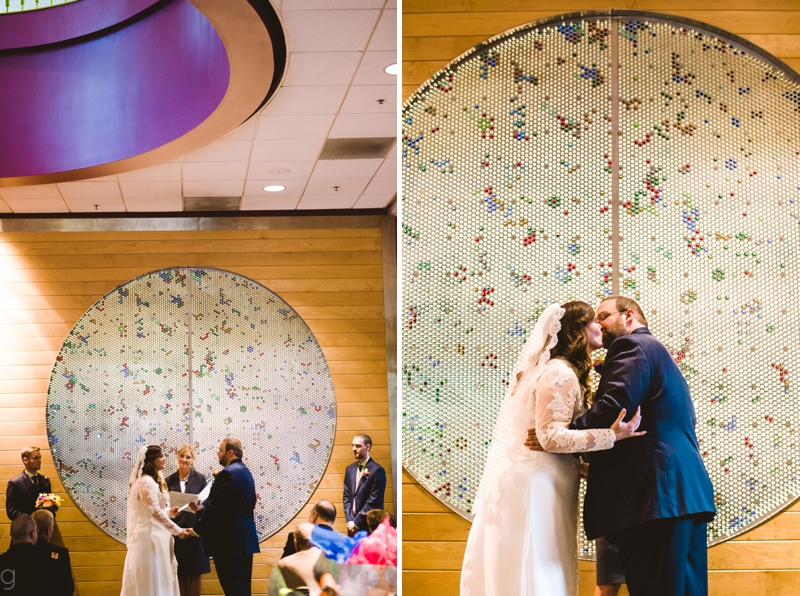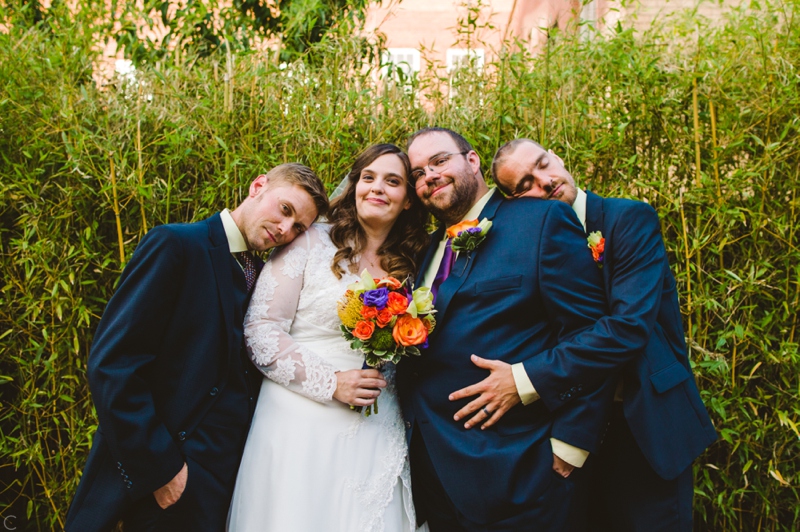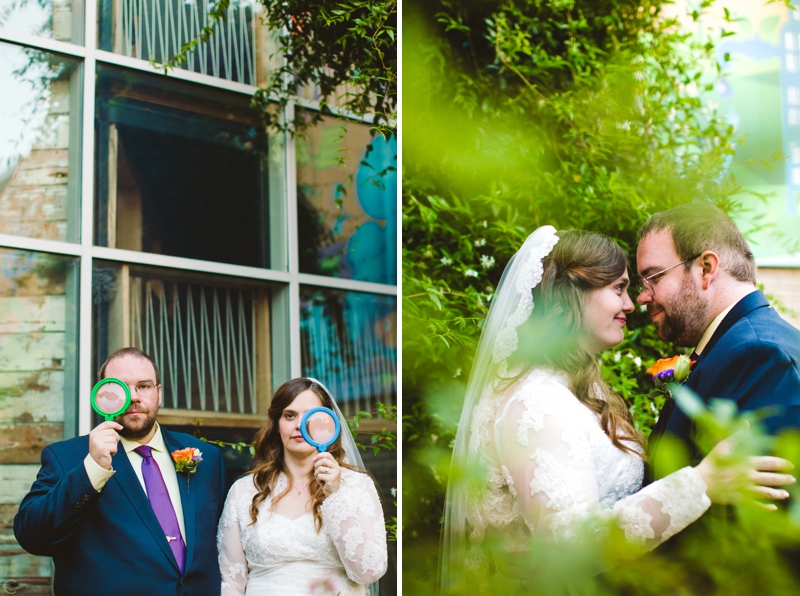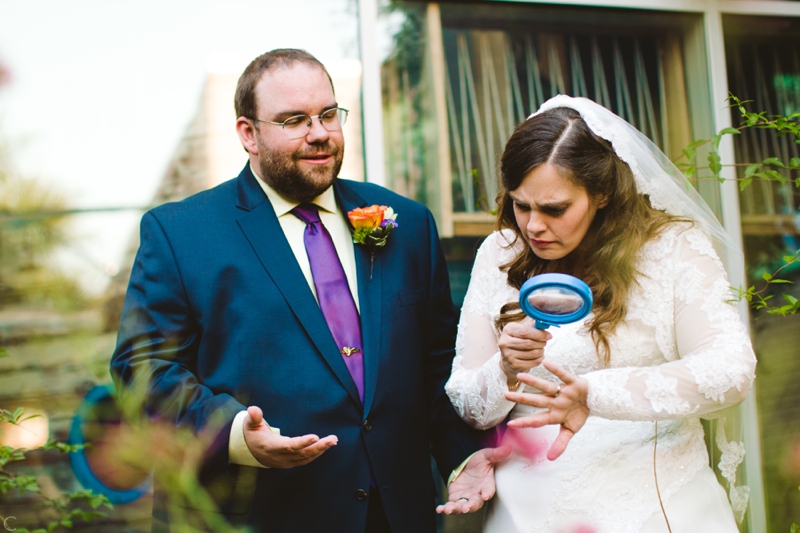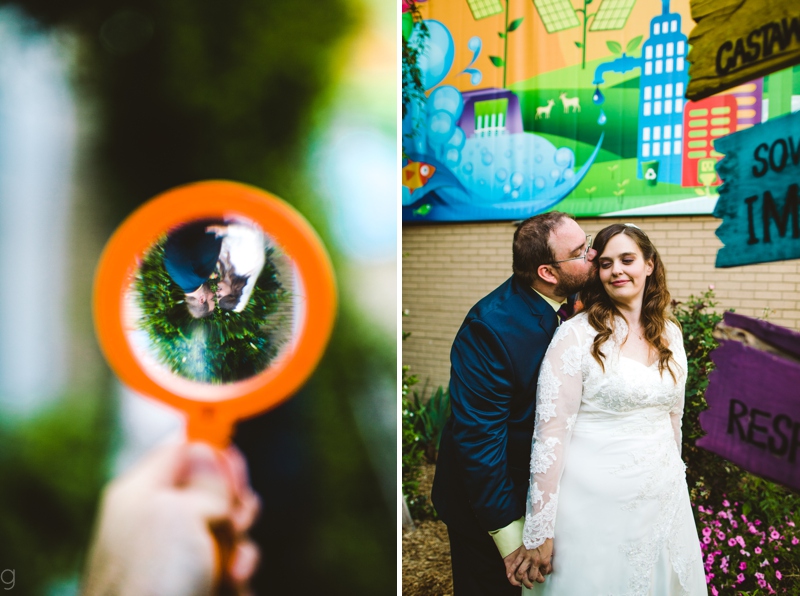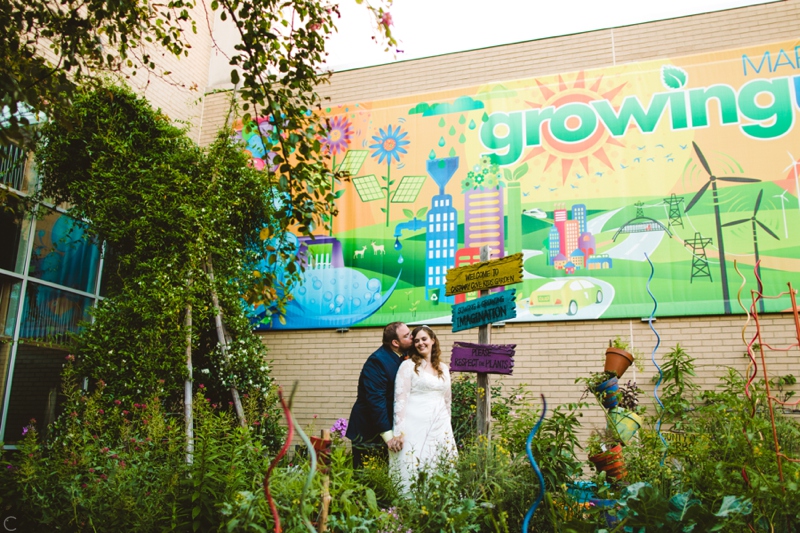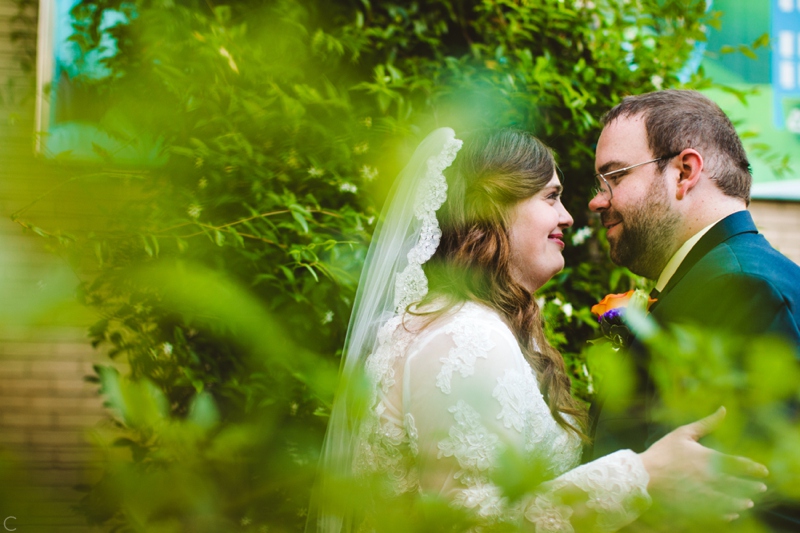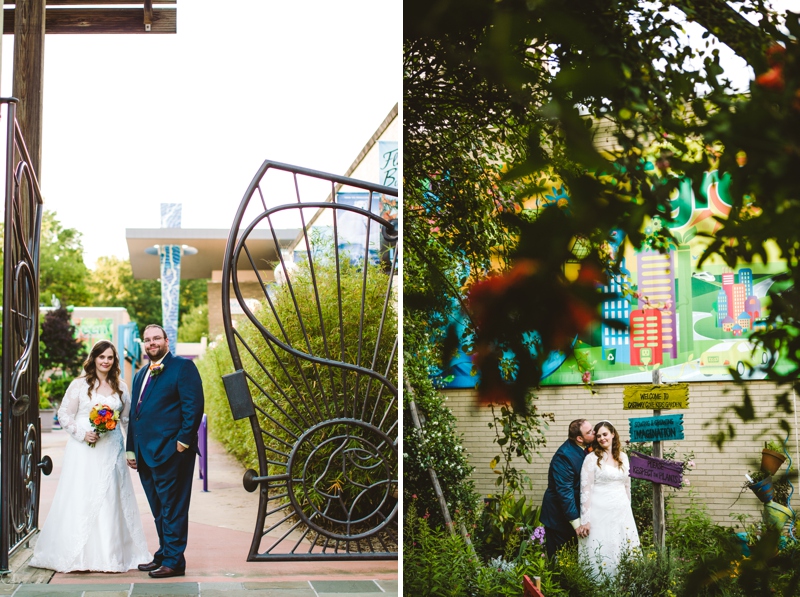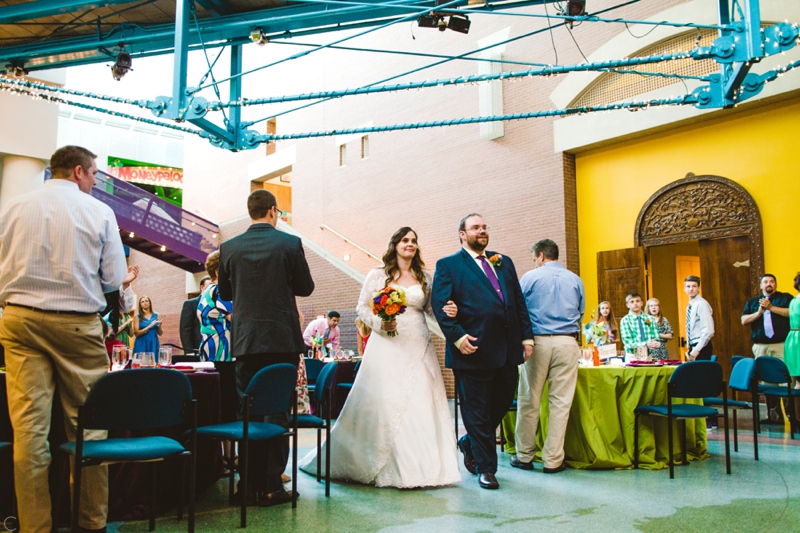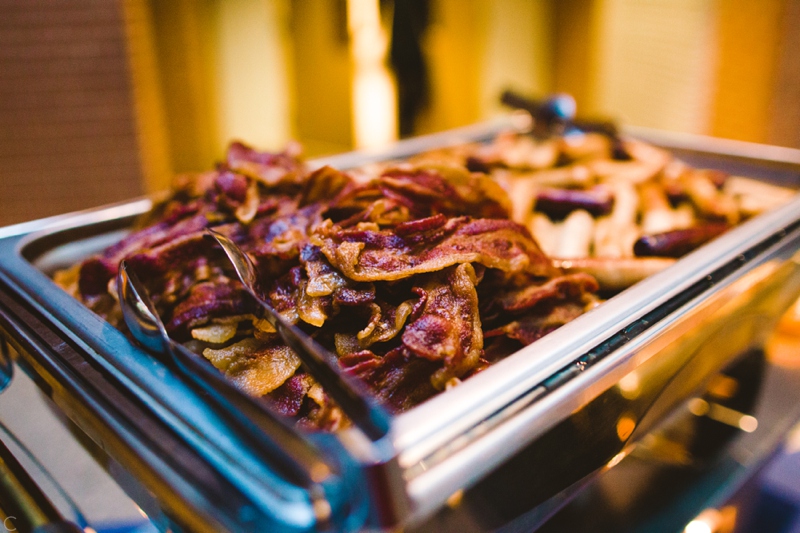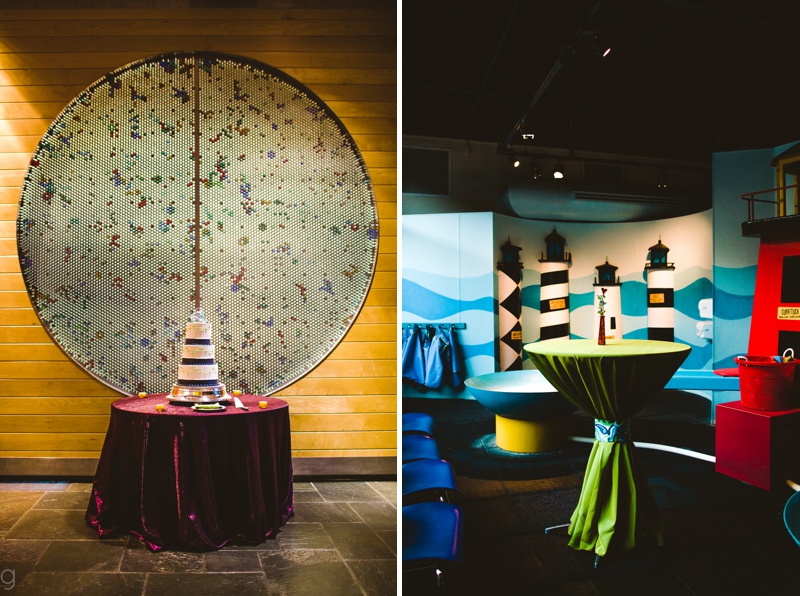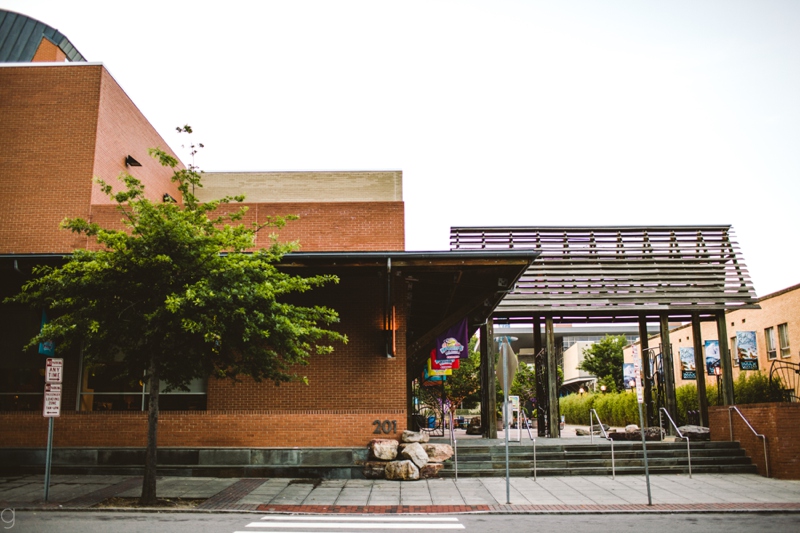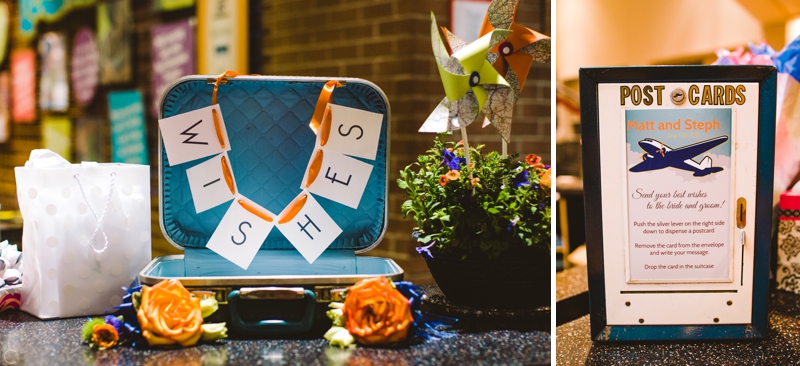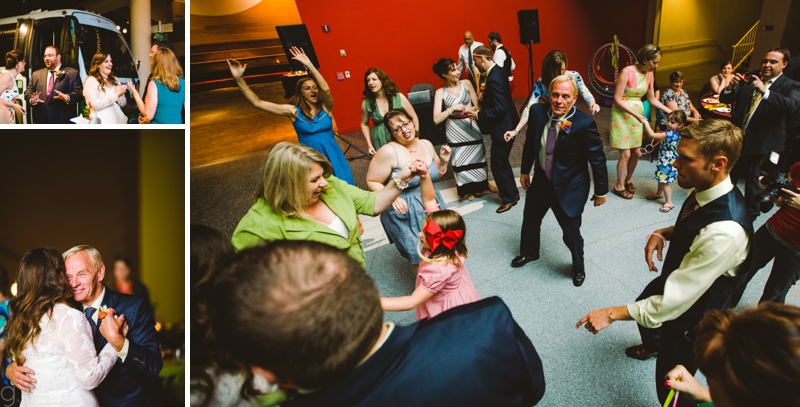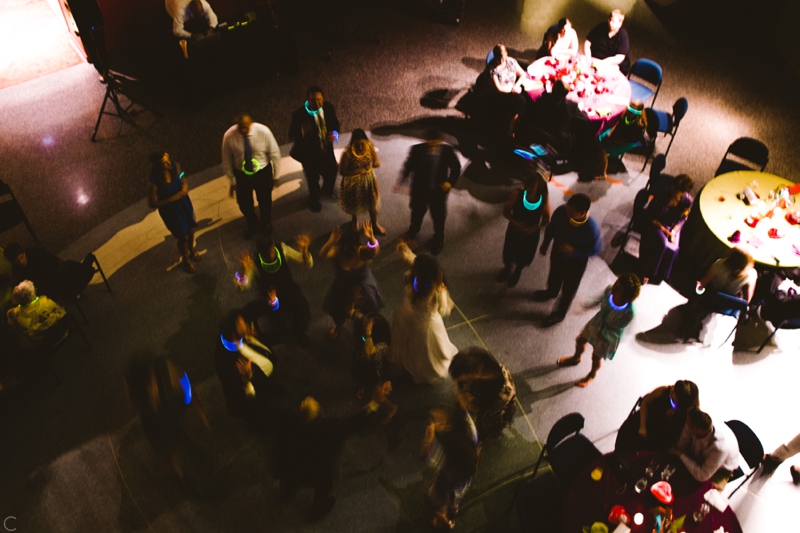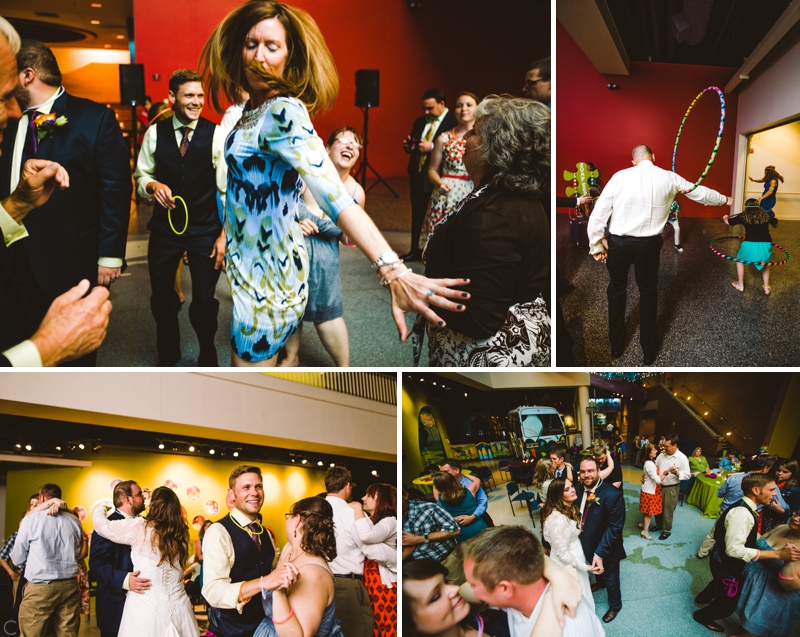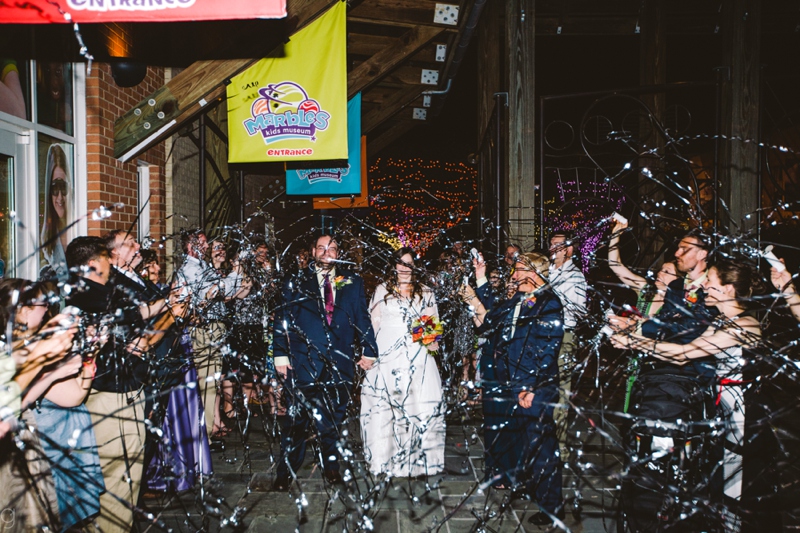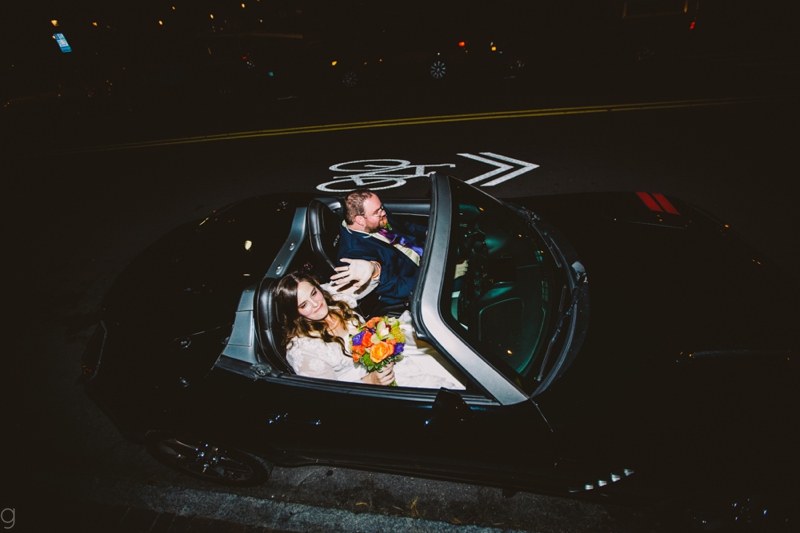 Date: June 8, 2013
Ceremony and Reception Venue: Marbles Kids Museum // Raleigh, NC
First Dance Song: "Somewhere Beyond the Sea" – Frank Sinatra
How You Met: Online at OKCupid.com
Interesting Bride Fact: Fierce competitor and once ROBBED of $20 by the Plinko machine at Frankie's!
Interesting Groom Fact: Foremost expert of the heel-toe downshift, which the bride finds utterly sexy in action.
Honeymoon Destination: Cruise boating to Alaska! Then living it up on the Columbia Gorge!
Vendor Credits: Officiant – Ingrid Weber Sagula | DJ – Ken Holmes | Florist – Purple Poppy | Cake – Blue Moon | Caterer – Rocky Top Hospitality | Hair/Makeup – Makeup For Your Day