Once upon a time a girl from North Carolina (well, kind of… she lived in a lot of places, but she went to school at UNC so I'm going to simplify this whole thing and say she's from North Carolina) and a guy from Mississippi met while both attending the University of Texas at Austin. Then they both got jobs back in Mississippi and moved back there. Then they got engaged and decided to get married back at Stacey's parents' retirement home that they built on an old tobacco farm in Pinehurst, NC (but not without an Ole Miss stadium groom's cake with lots of tiny little sprinkles for people).
Now these two will settle back down in Mississippi together while holding the title of one of the most adorable couples of all time. Their wedding was a beautiful (but very hot) day and a flurry of activity with the biggest bridal party we've ever had (whose numbers, we've discovered, are standard of a Mississippi wedding). The reception was held in Stacey's mom's backyard at a house that her parents built together shortly before her father passed away in 2008, so it was a very important factor into where to have their reception and an absolutely beautiful and meaningful location. Everyone had a fantastic time as it turns out that Stacey's family is quite the dance team… and there may or may not have been dancing on the actual tables toward the end of the evening (note: you can do this when your wedding is held in your own backyard, but probably not at a regular reception venue, so nobody go out there and say, "Well, I saw this on a blog once" and then get yourself kicked out of your friend's reception).
We had a fantastic time at their wedding and wish a very happy future to this amazing couple in Mississippi!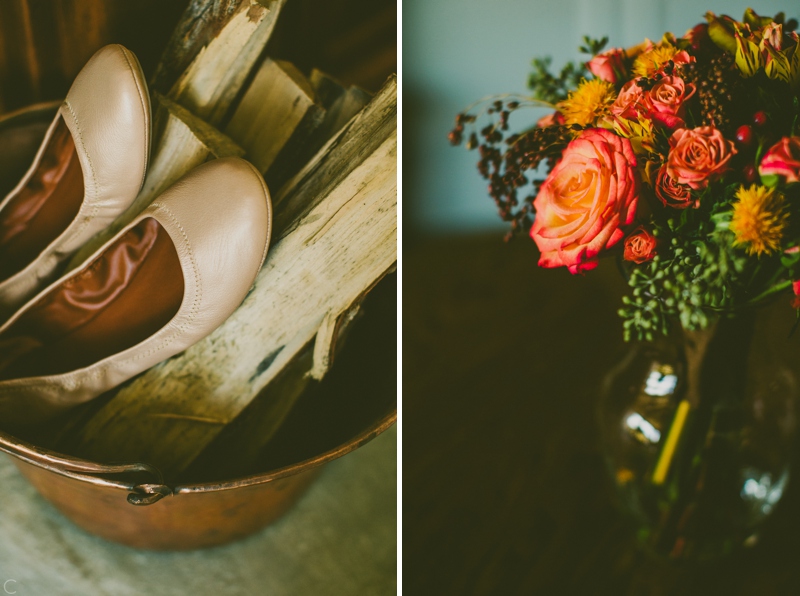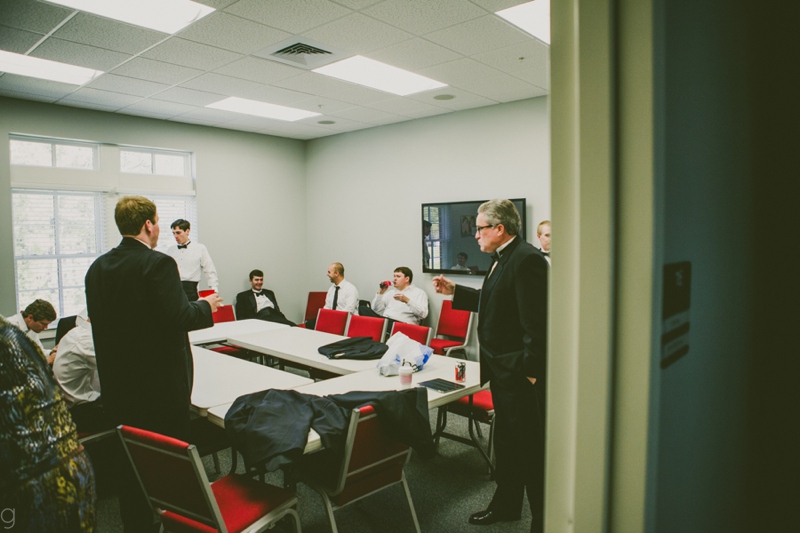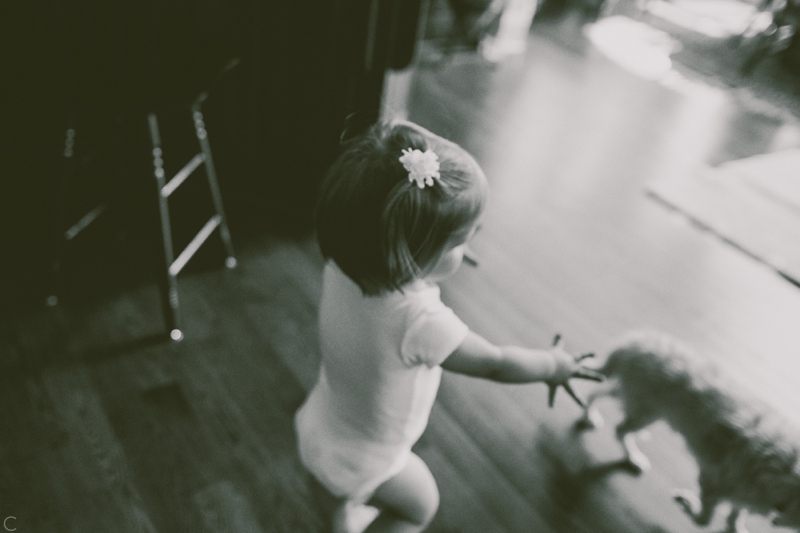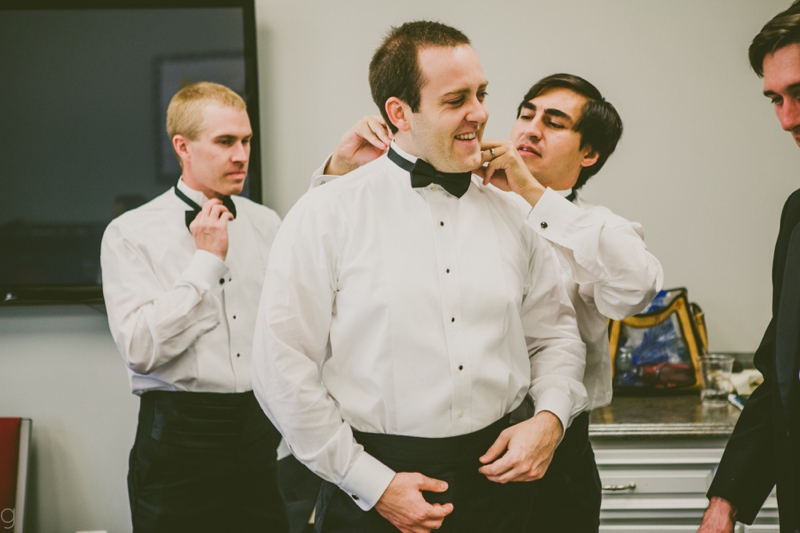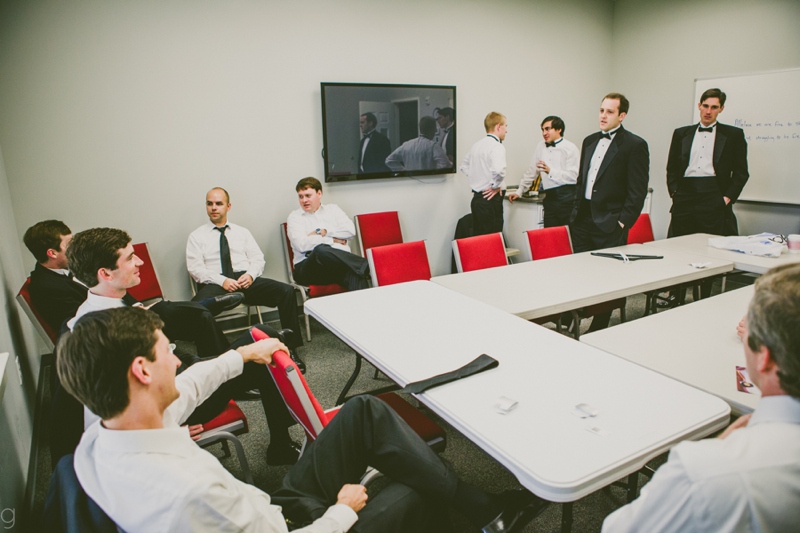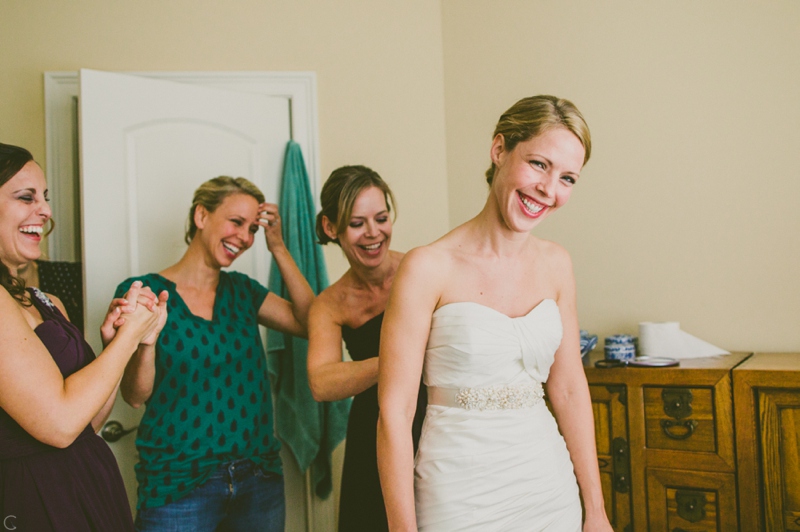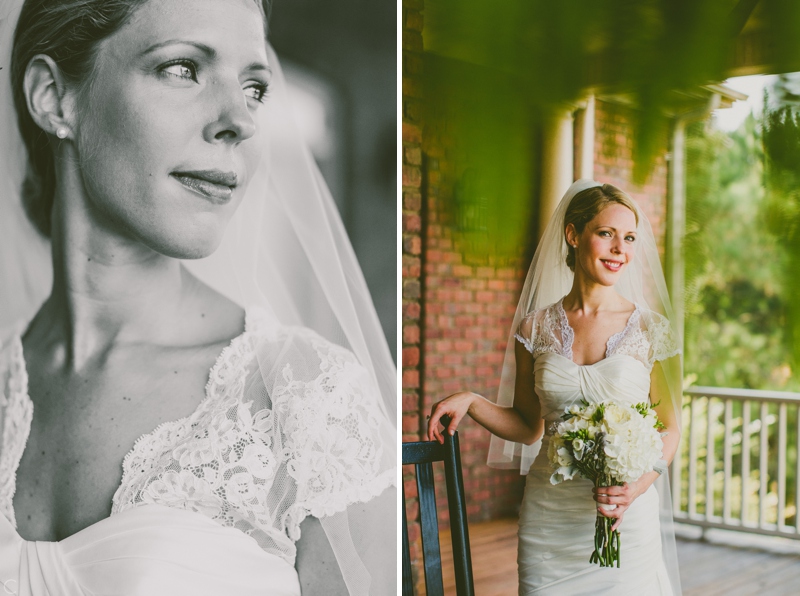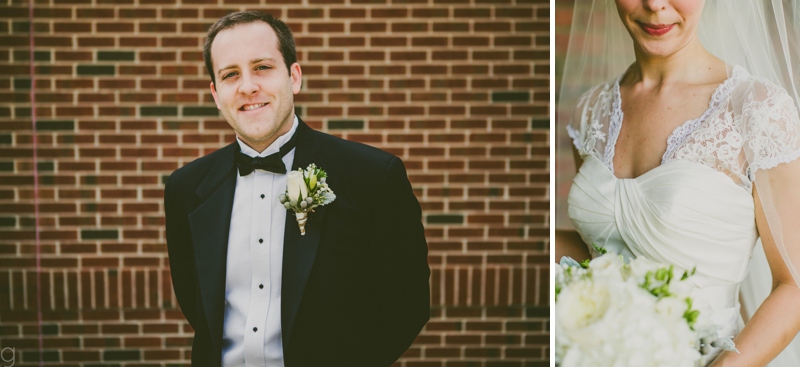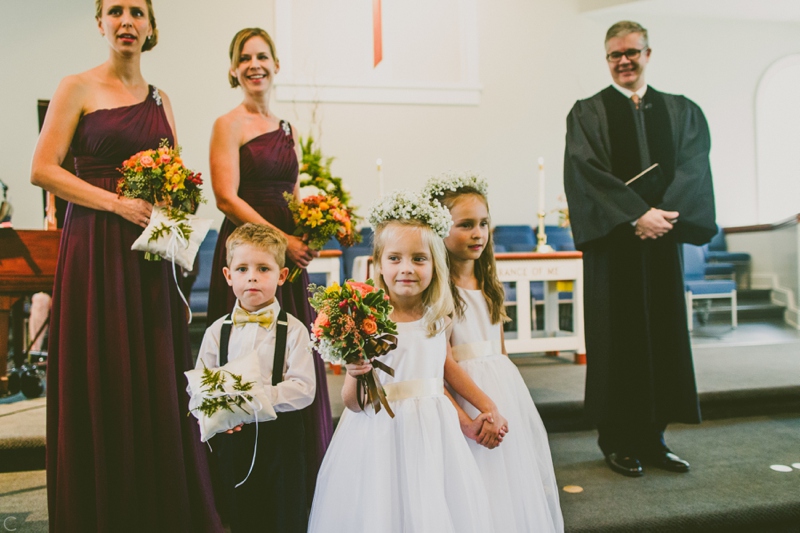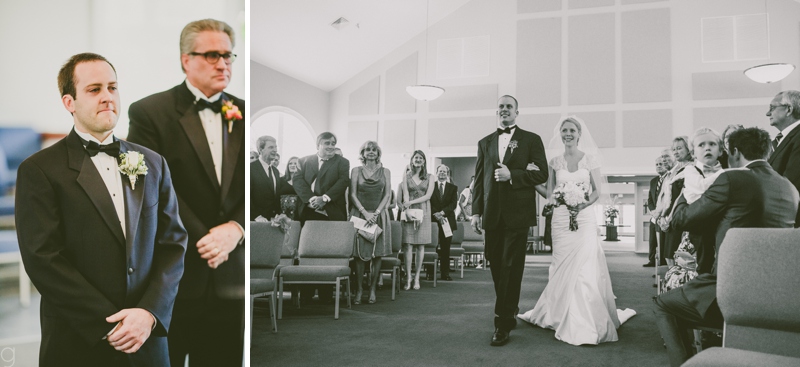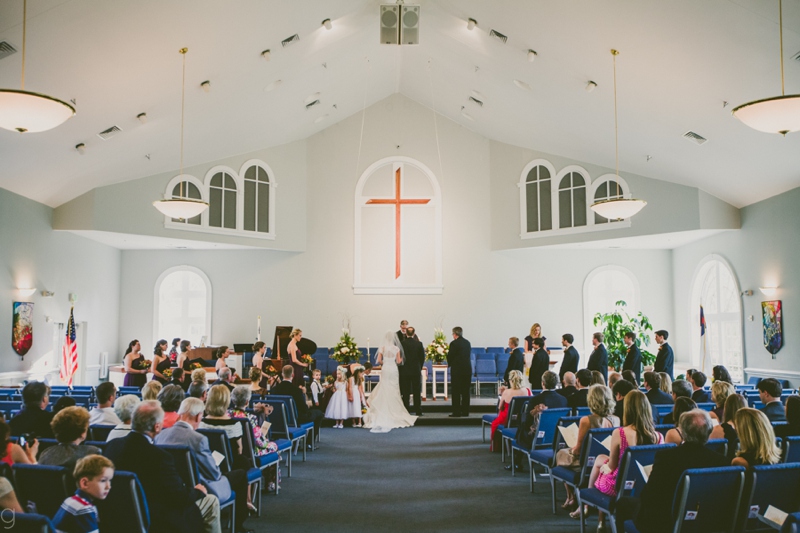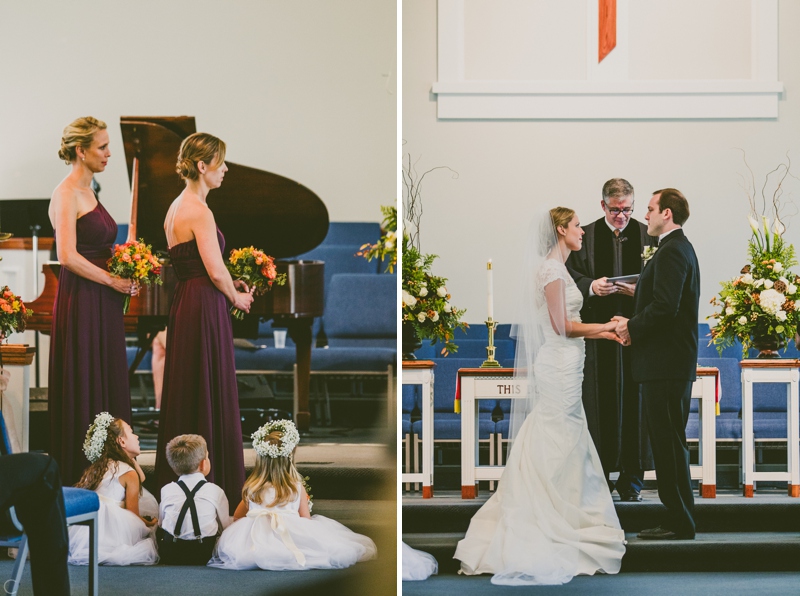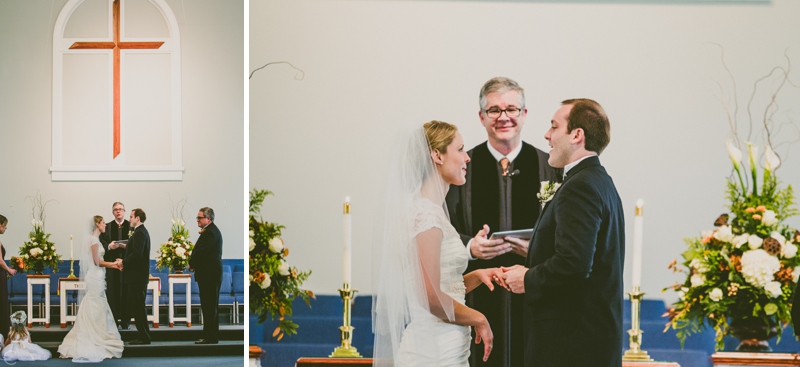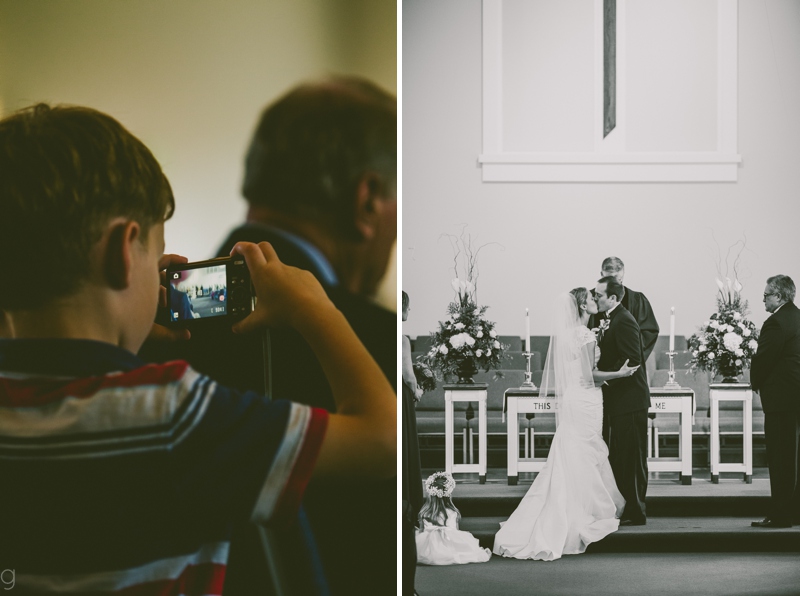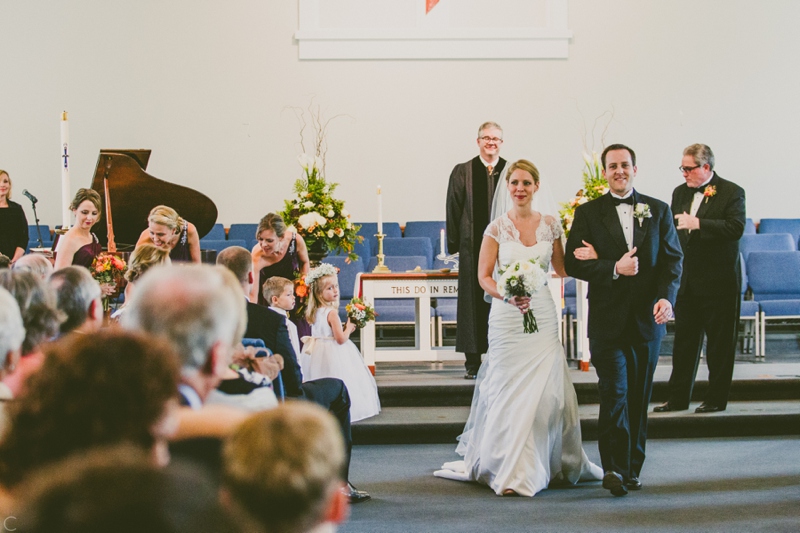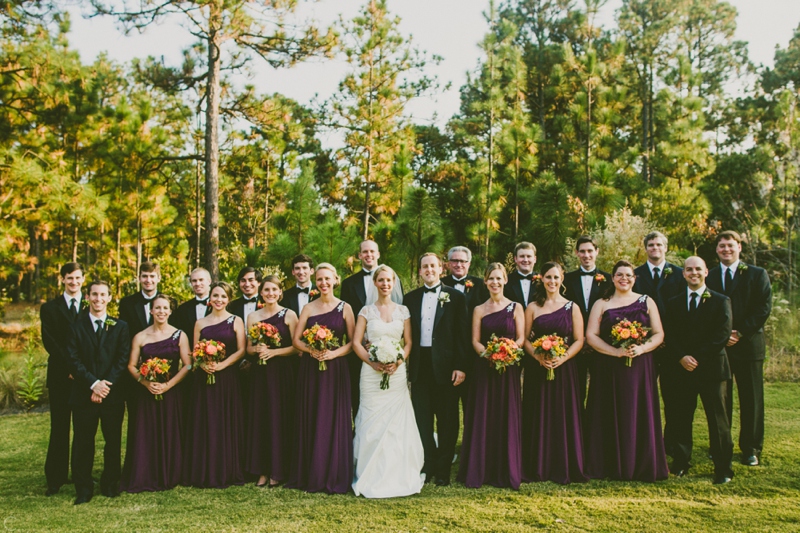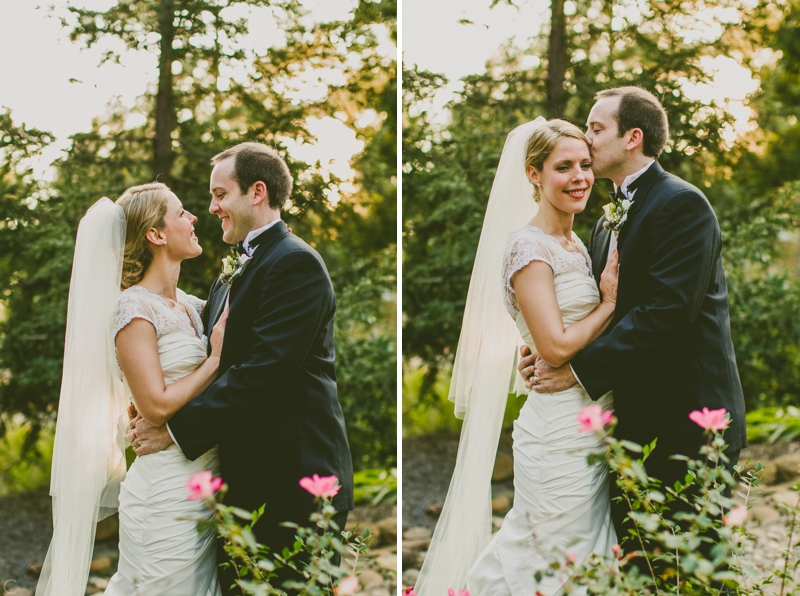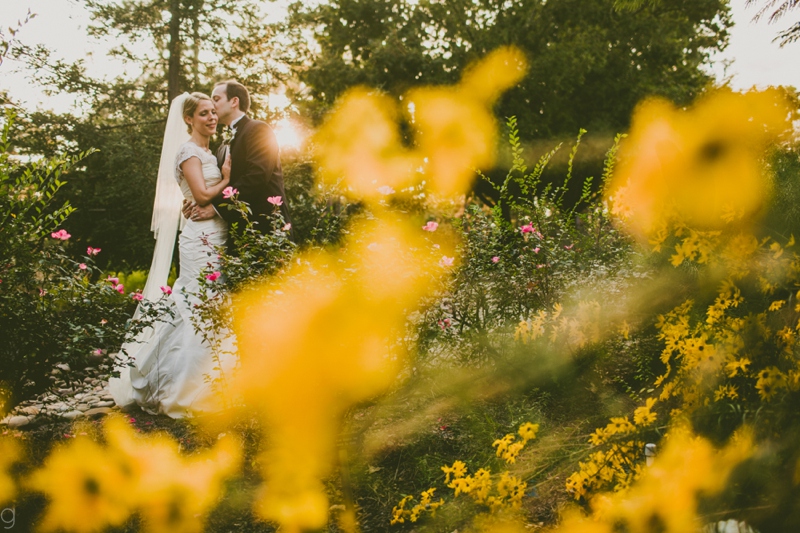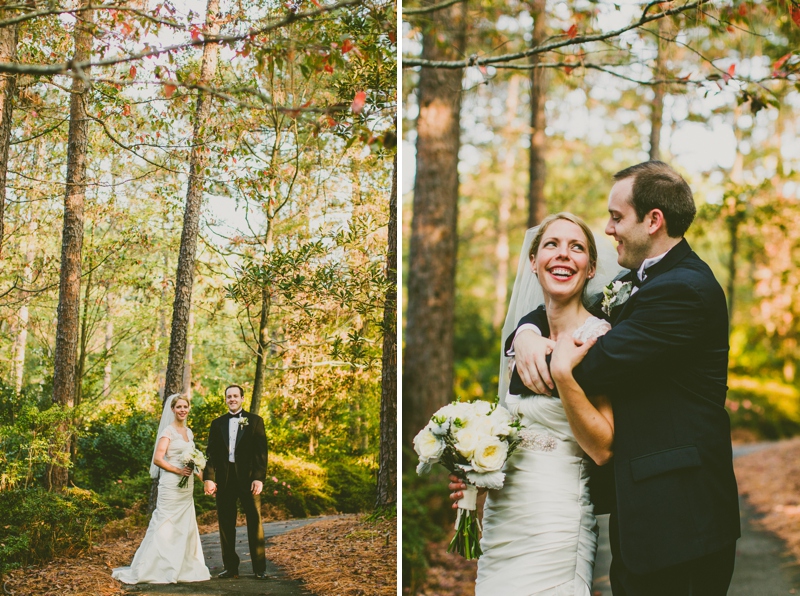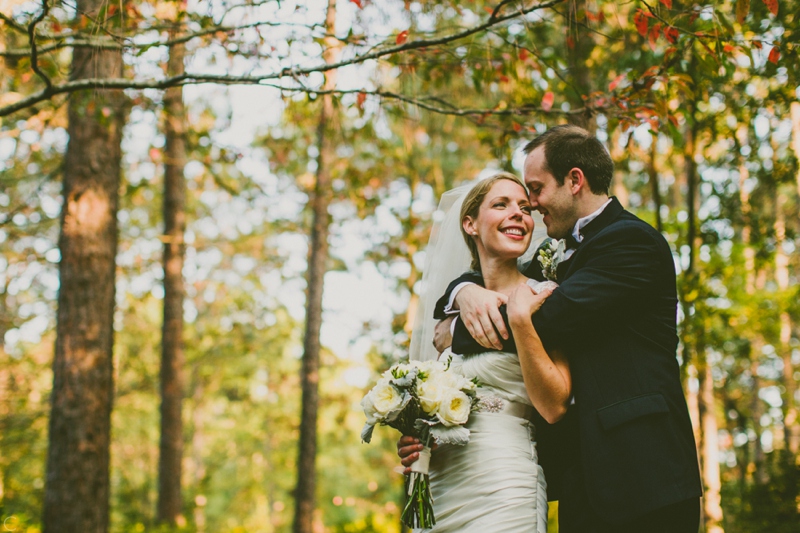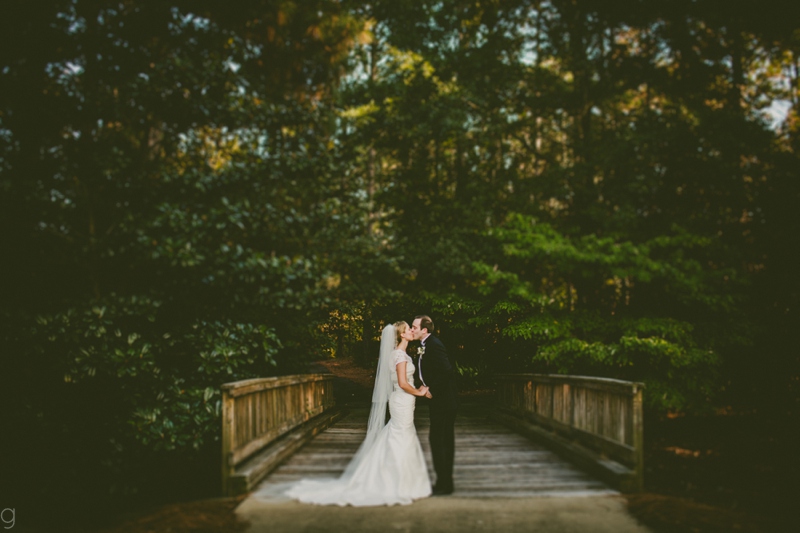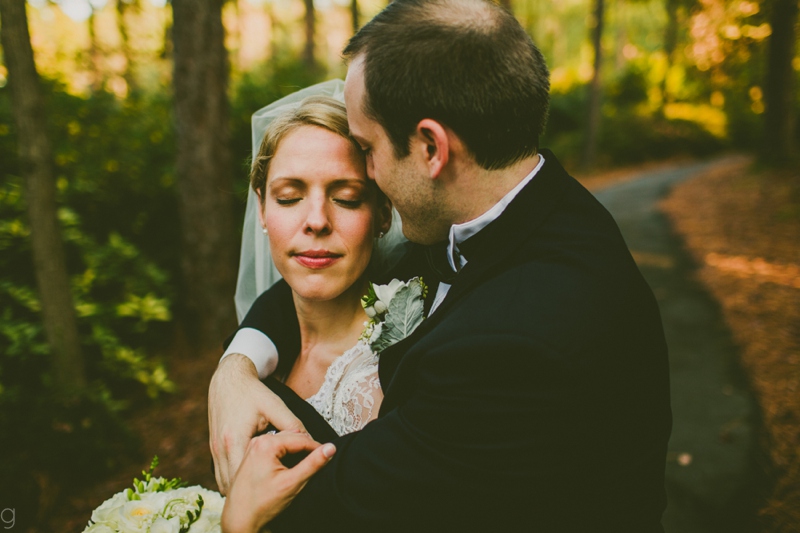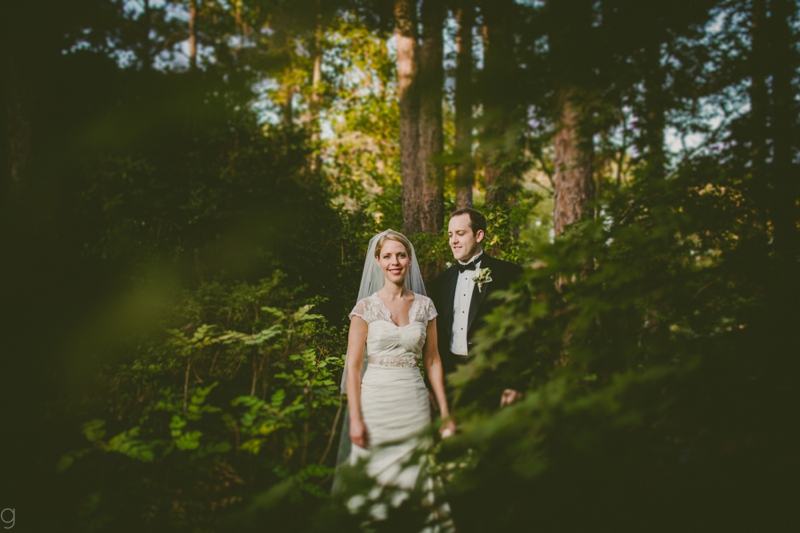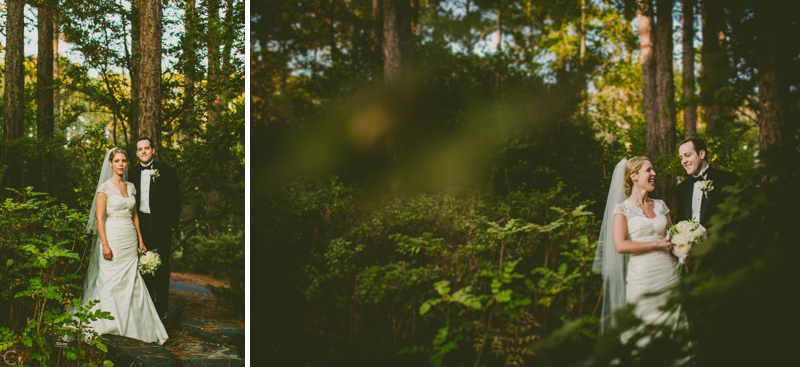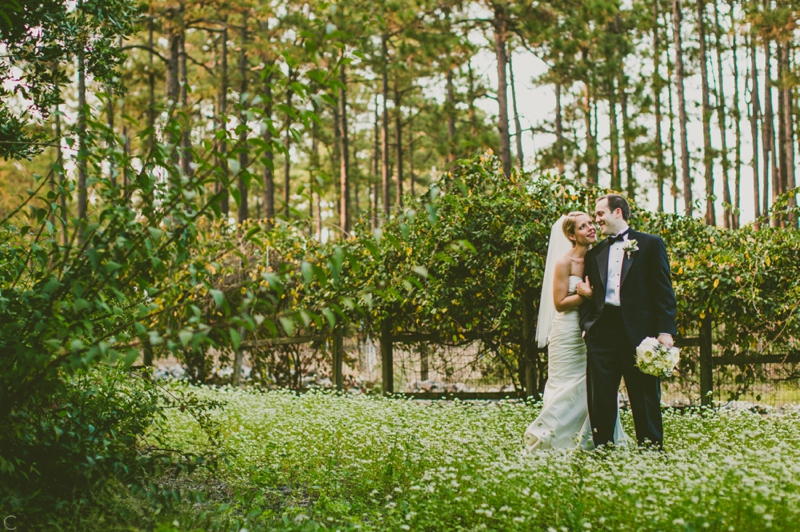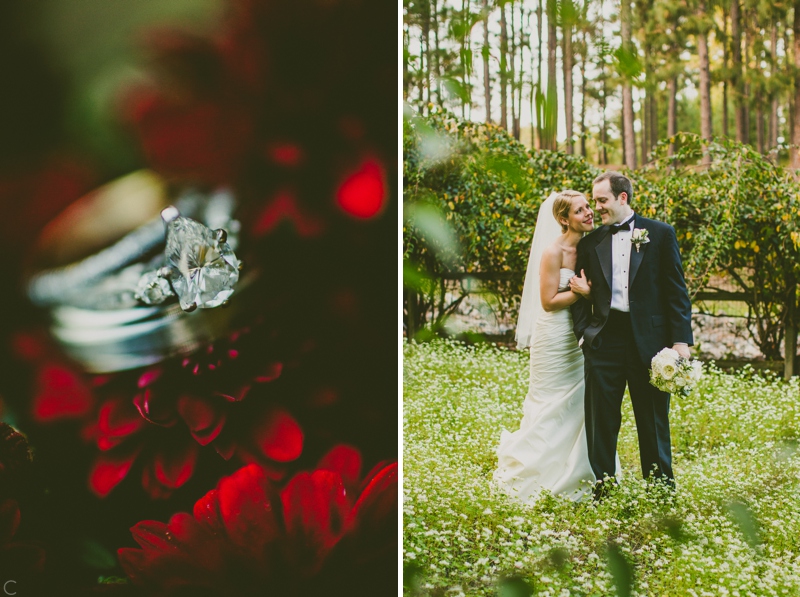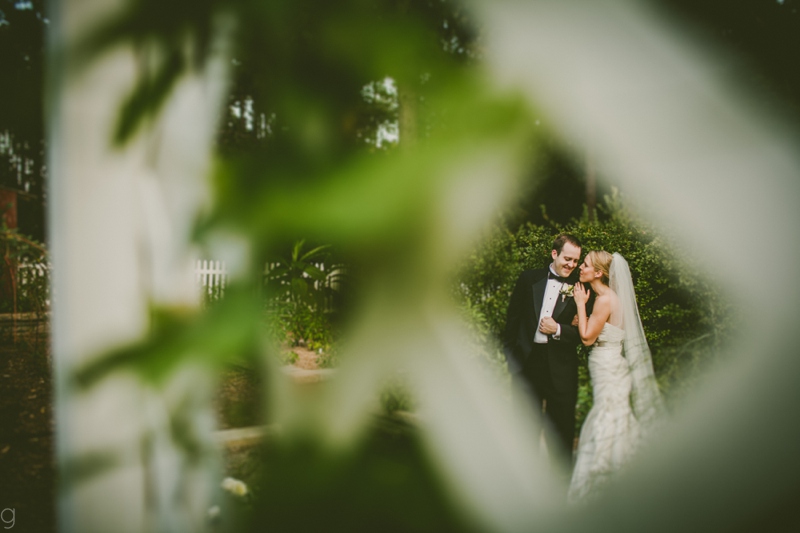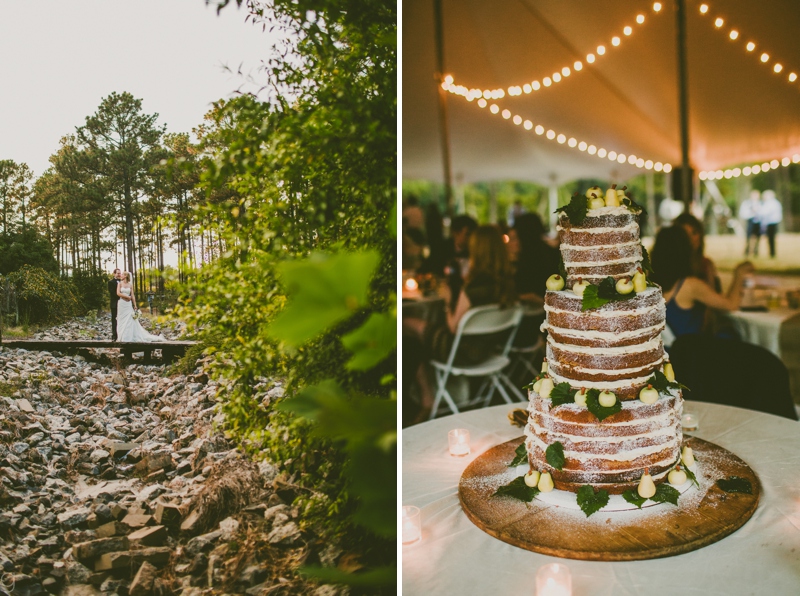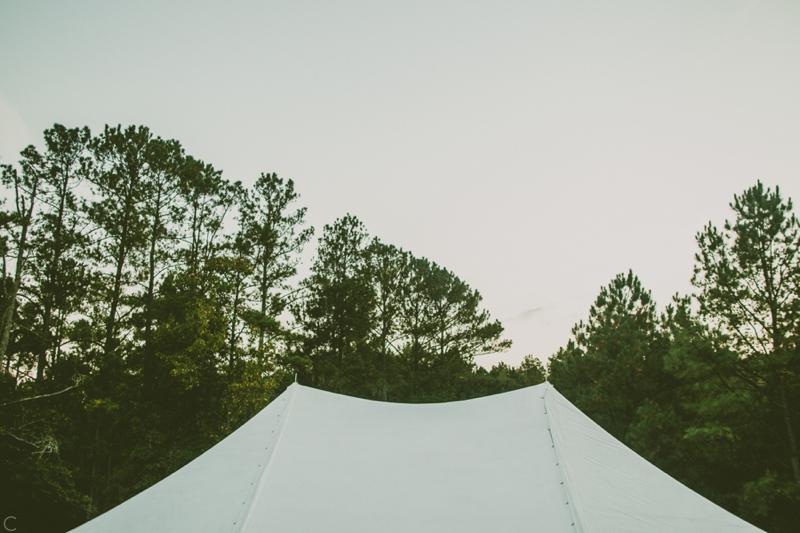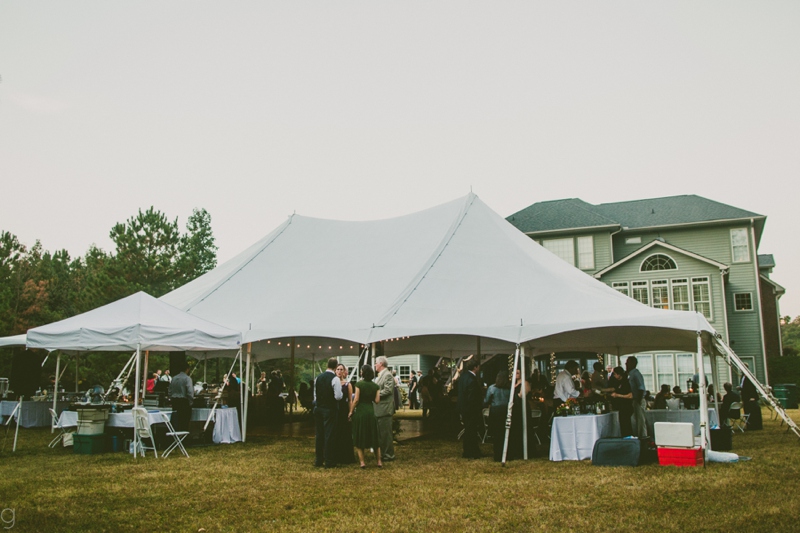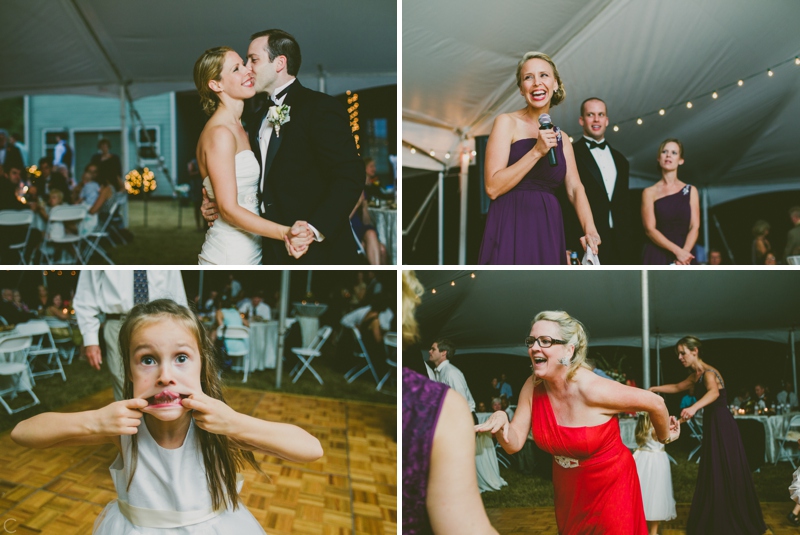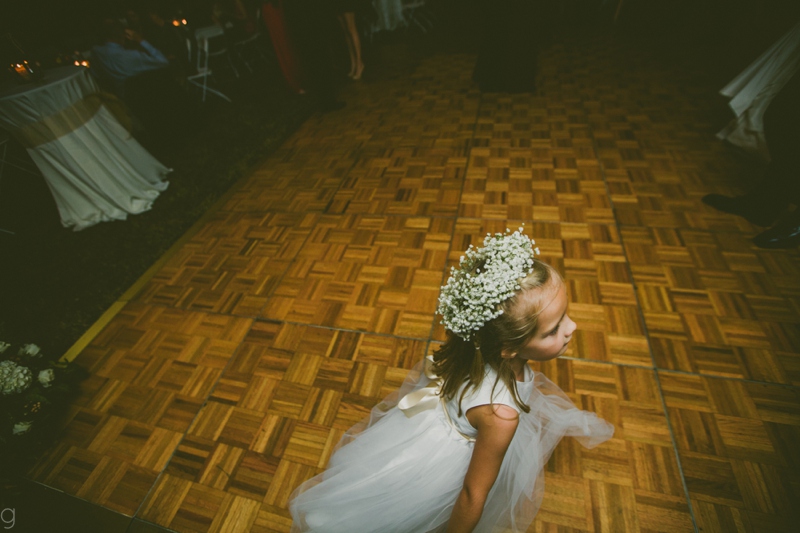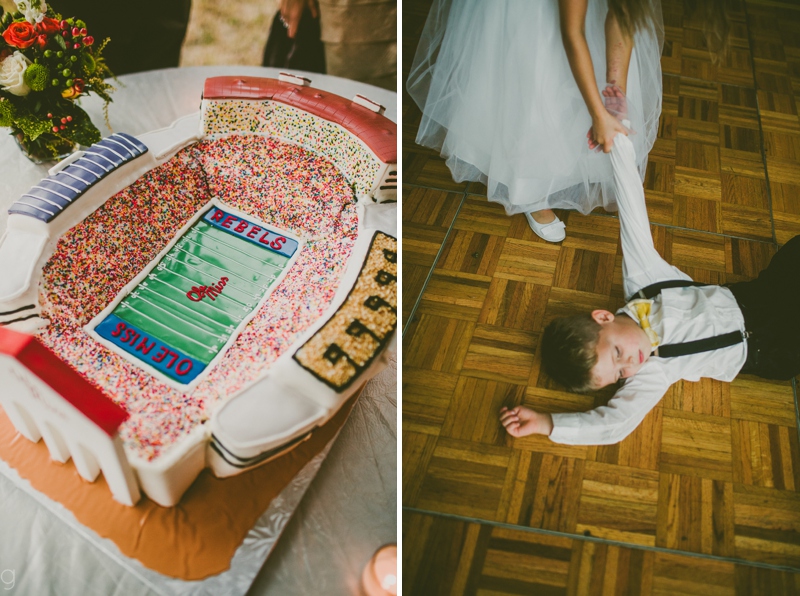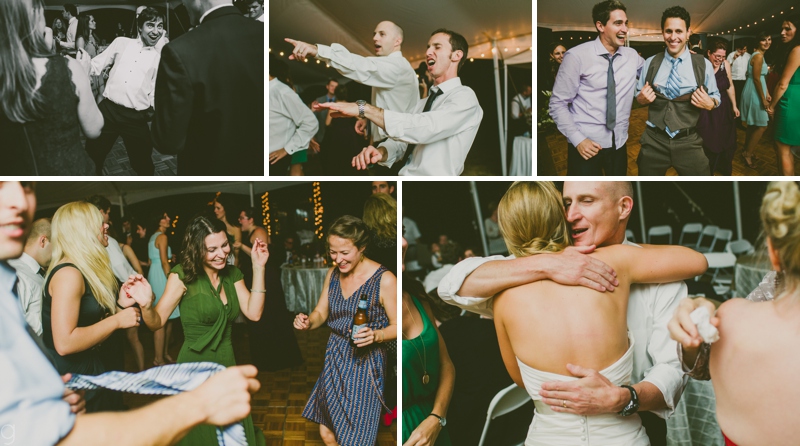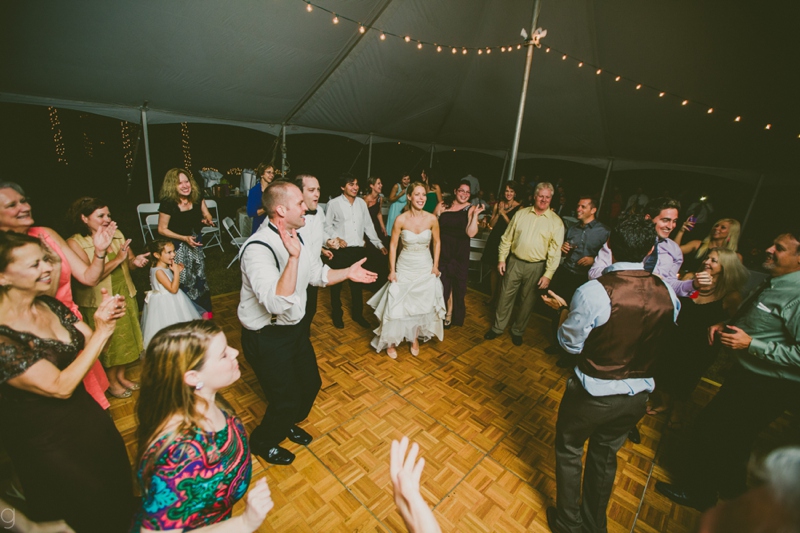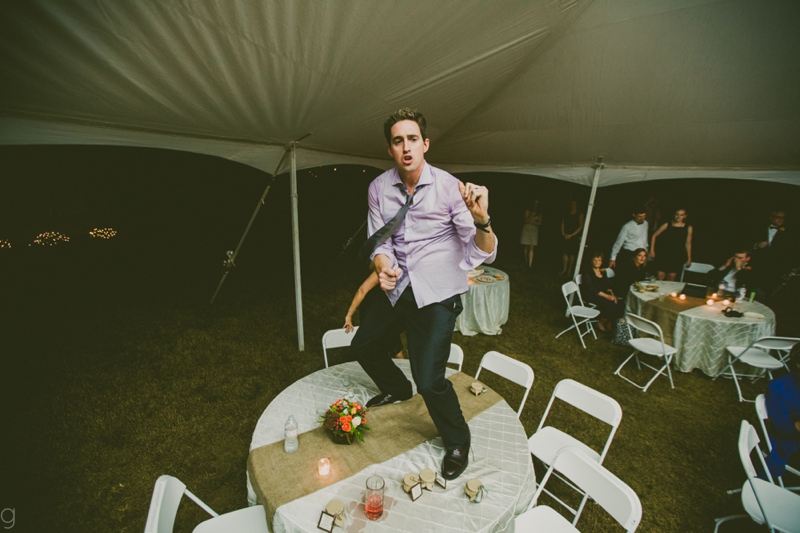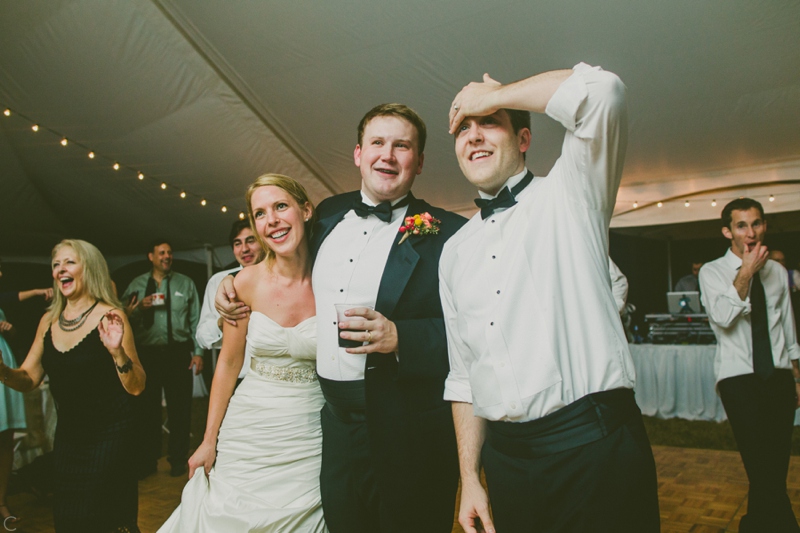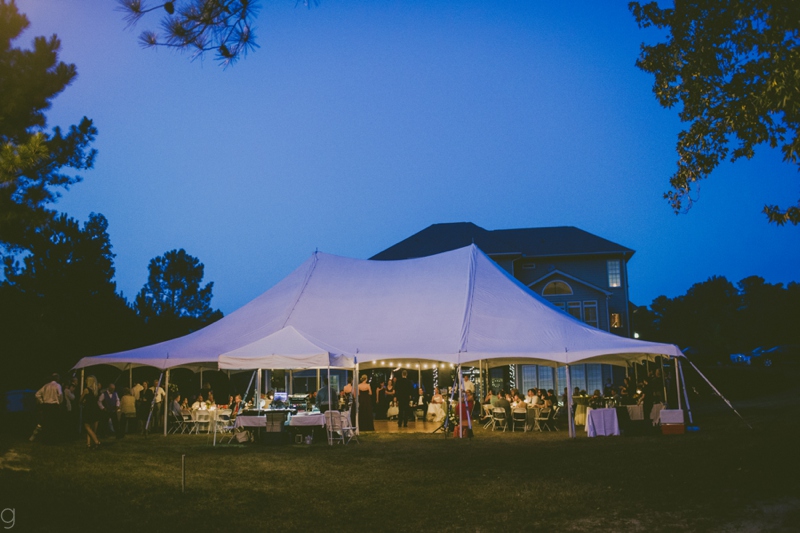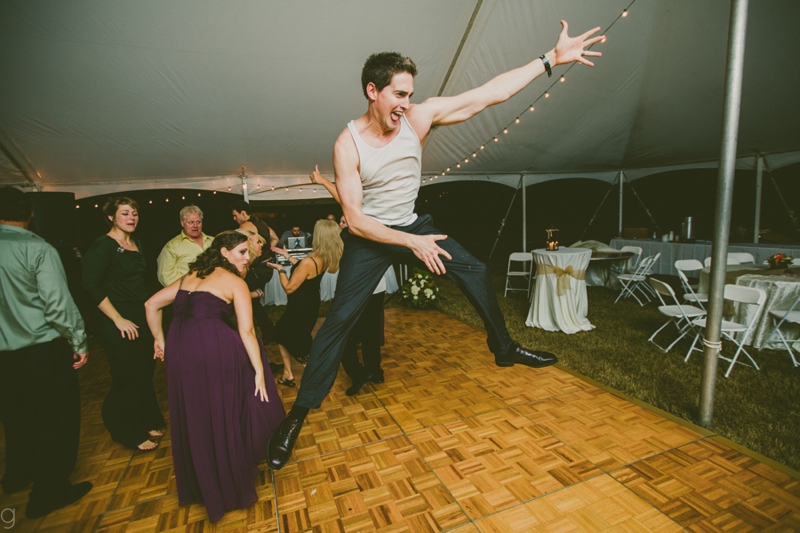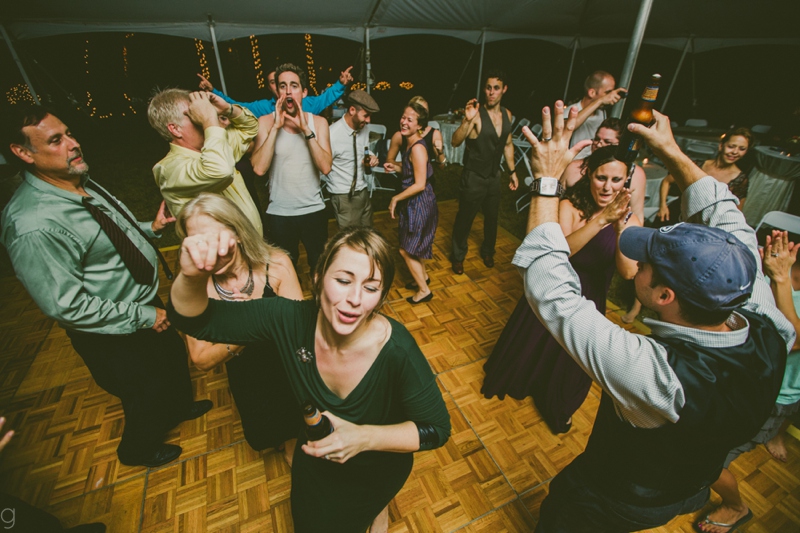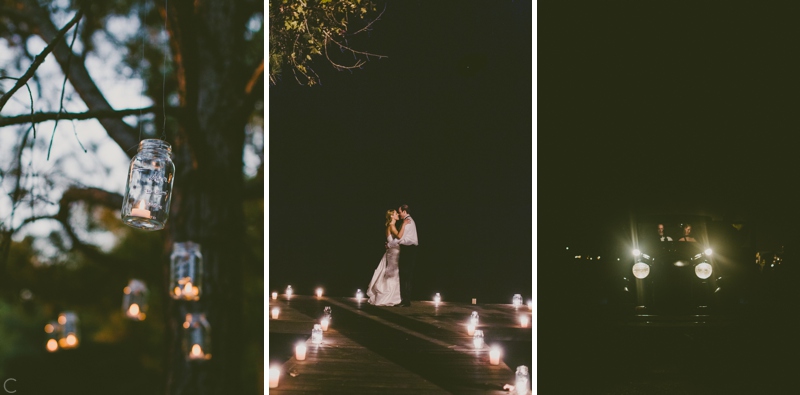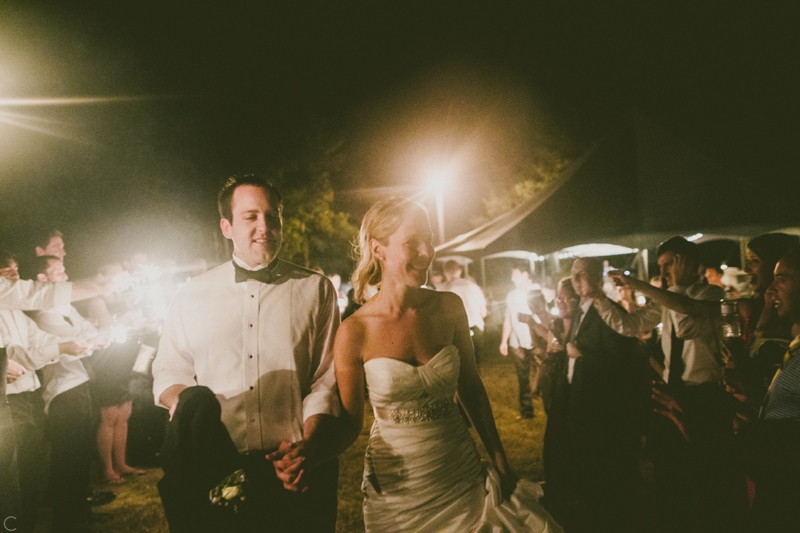 Date: October 5, 2013
Ceremony Venue: Pinehurst United Methodist Church // Pinehurst, NC
Reception Venue: Private Residence // Pinehurst, NC
First Dance Song: "How Sweet It Is (To Be Loved By You)" – James Taylor
Stacey's Occupation: Clinical Social Worker
Brett's Occupation: Accounting Professor at Ole Miss
How You Met: The Interwebs
Interesting Bride Fact: She eats ice cream every night.
Interesting Groom Fact: He has run with the bulls in Spain.
Honeymoon Destination: Hawaii
Vendor Credits: Officiant – Rev. Les Newsom | DJ – Art Dearing | Florist – Maggie's Farm | Cake – Fifi's Cakes | Caterer – Ashten's Catering | Hair/Makeup – Bamboo