We've had a great time getting to know Caroline and Dana… the only couple to ever bring fake mustaches, noses, and glasses disguises with them consistently on every shoot we've had together. Dana is a redhead, our most favorite of hair colors, and Caroline almost sounds like Carolyn, so we liked them from the beginning (turns out later that having your name almost sound like the bride's gets pretty confusing really fast and I did a lot of "fake-out" waving that day to people I thought were calling my name).
They had a stellar crew of vendors, venues, bridesmaids, groomsmen (the best man was the brother of Laura, our bride last year), and everyone pulled together to make it a pretty spectacular day. It was cold but sunny, and despite taking pictures outside where everyone but the guys had exposed shoulders, everyone was a real trooper and a joy to work with. Caroline and Dana are fun. They enjoy bantering with other people, and bantering with each other, and bantering in general. I think they were amused at my horror when Magnolia leaves started getting caught underneath the tulle in Caroline's dress and she dragged-screeched them across campus (no wedding dress should ever make that noise, and I couldn't figure out where it was coming from, but I was pretty sure that we all might either be in imminent danger from a dragon… or perhaps I was actively breaking Caroline's dress). When her dress wasn't screeching (don't worry, we made it stop before she walked down the aisle), they had a great day. And when I mean "had a great day", I really mean it. Neither Caroline or Dana seemed stressed or worried once (if they were, they didn't show it), and literally seemed to be having a fantastic time all day. And it was contagious. Here comes the joy.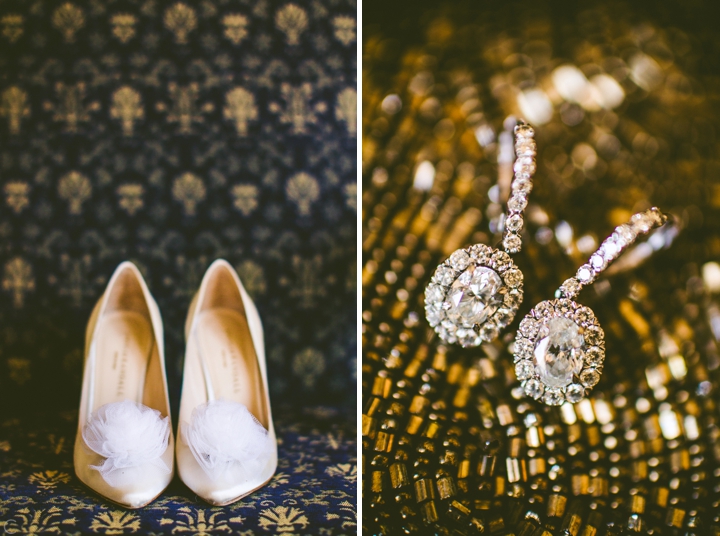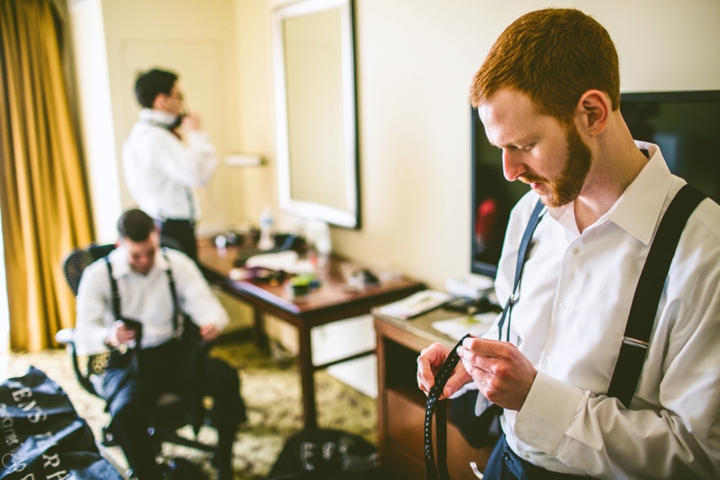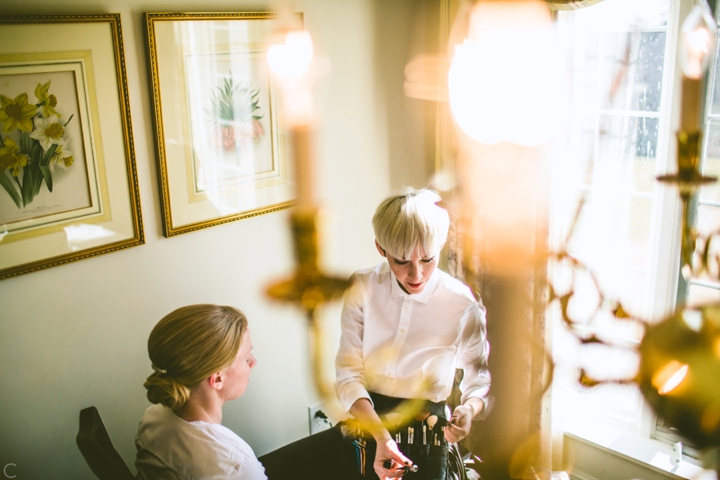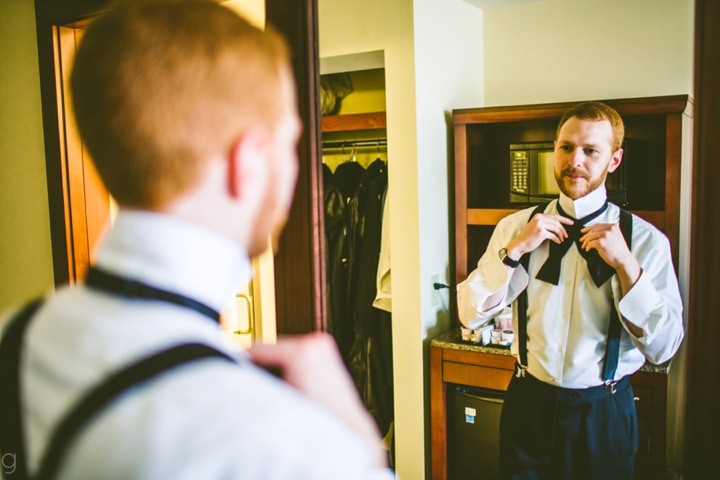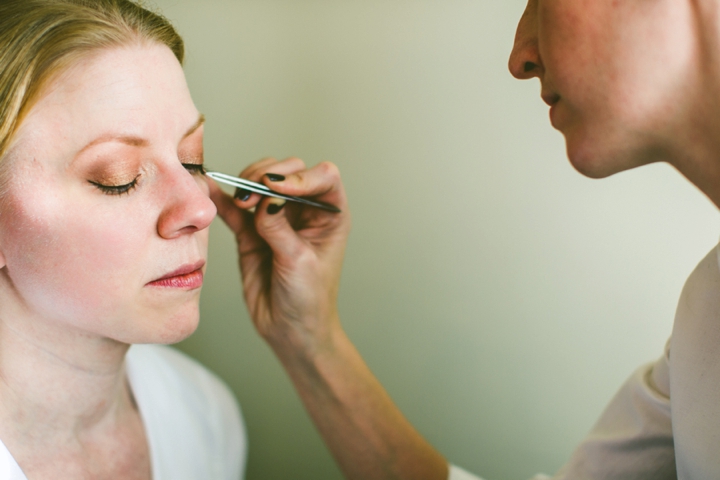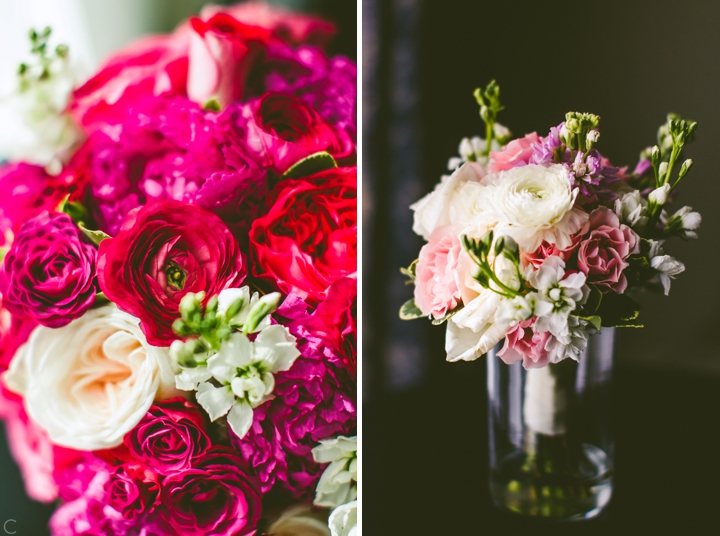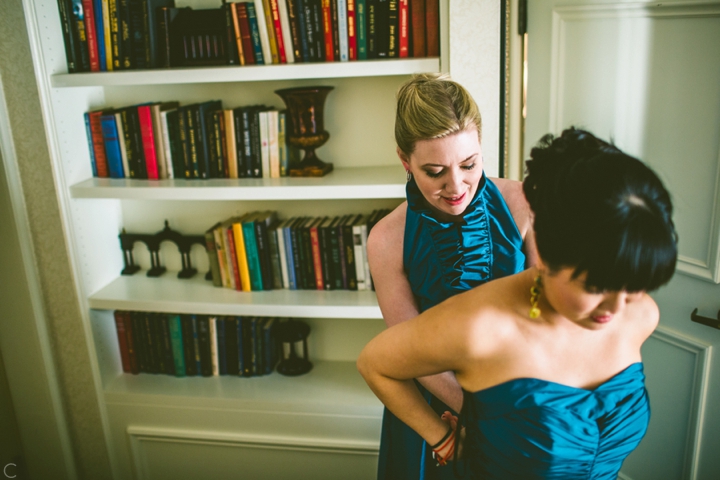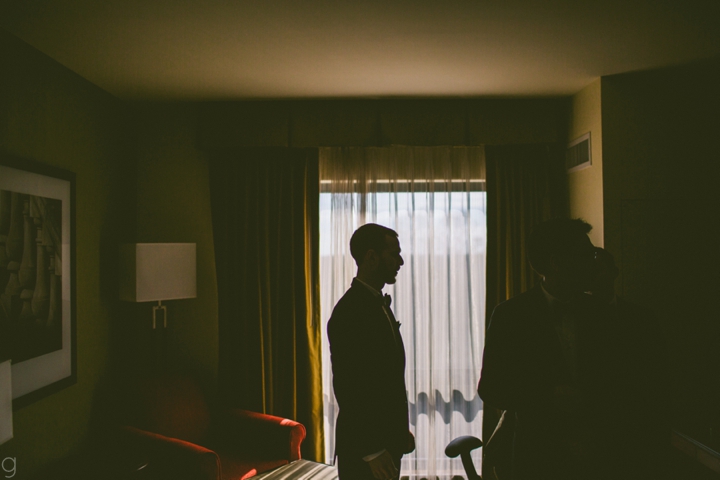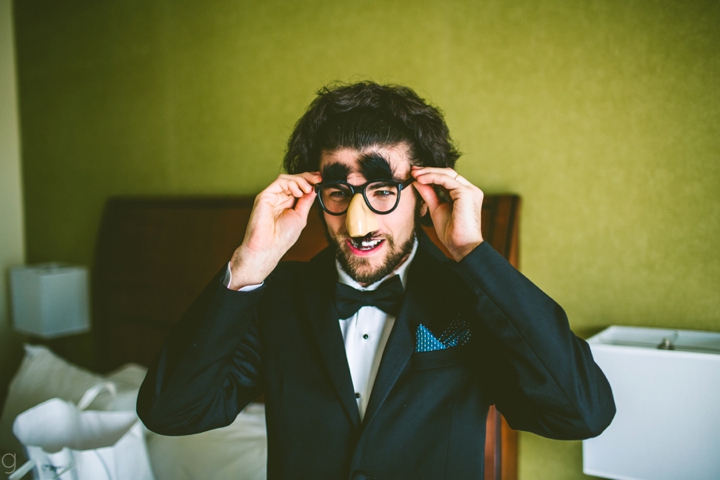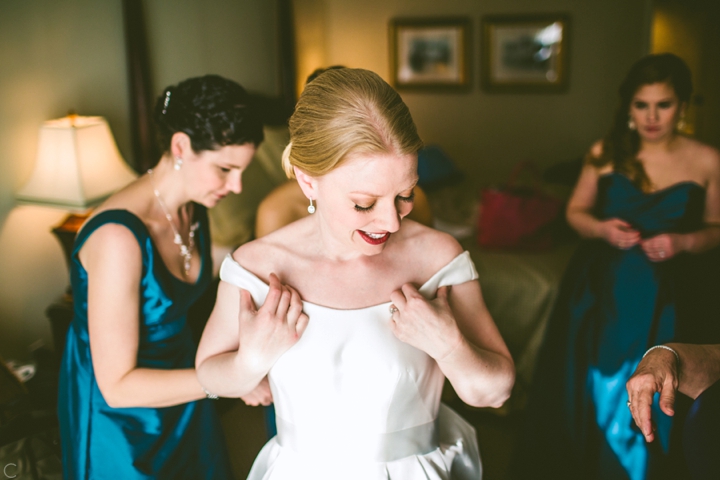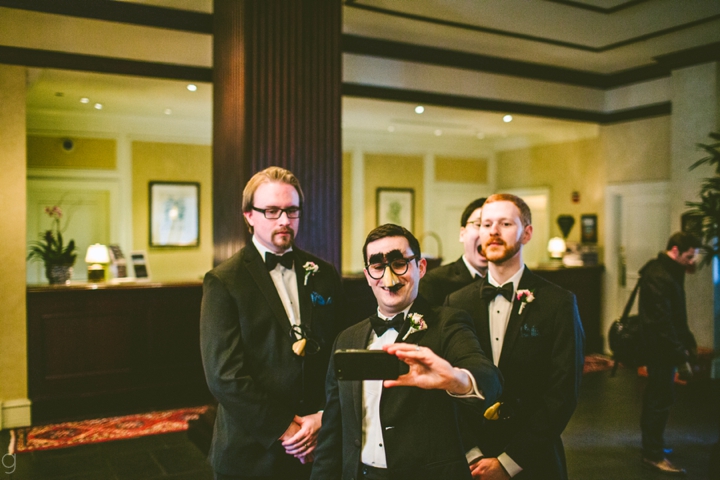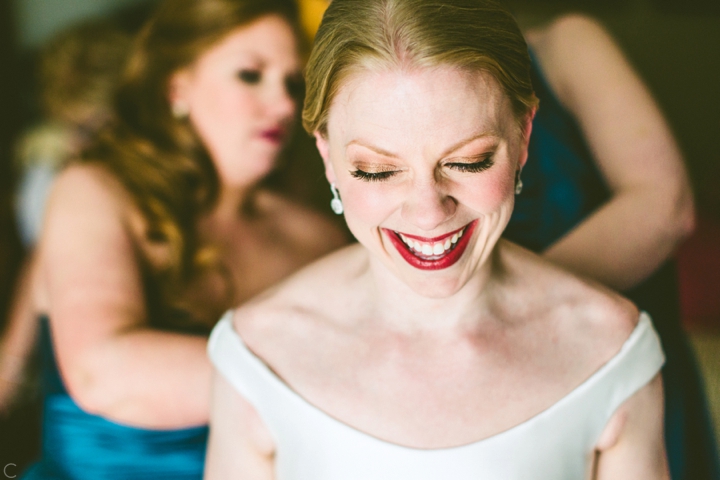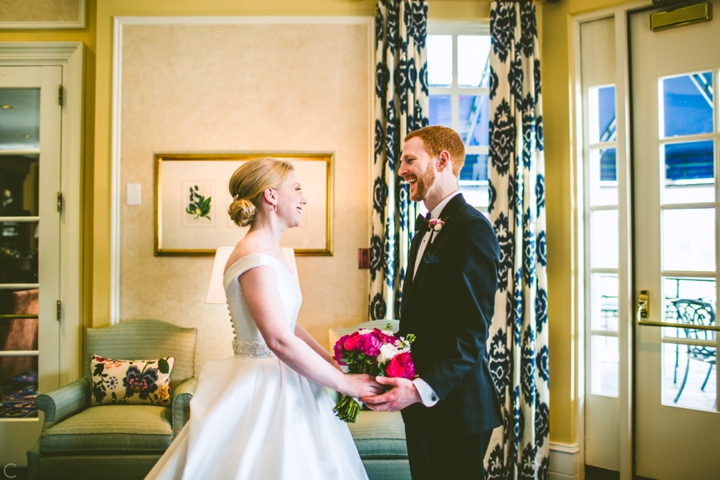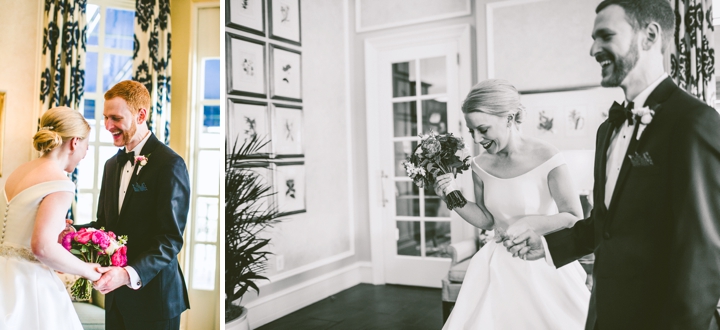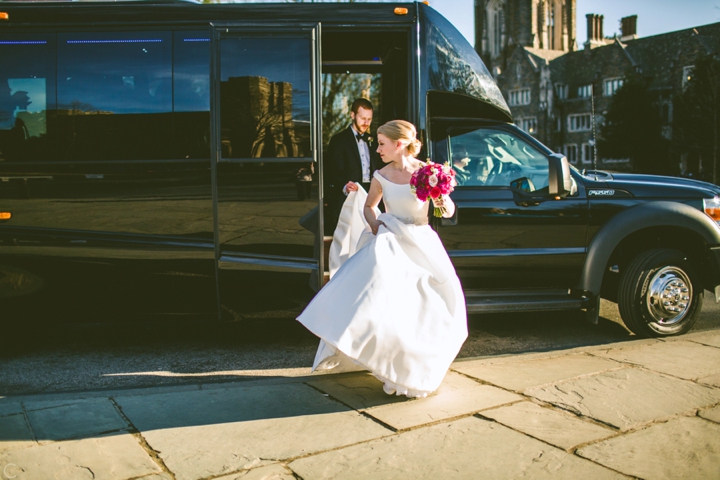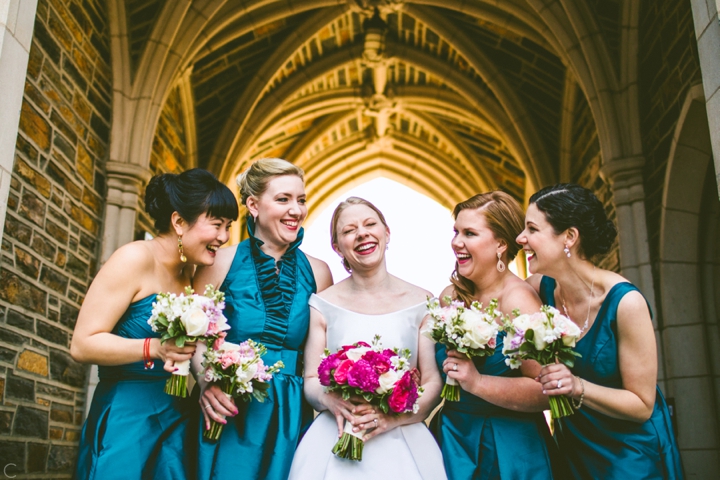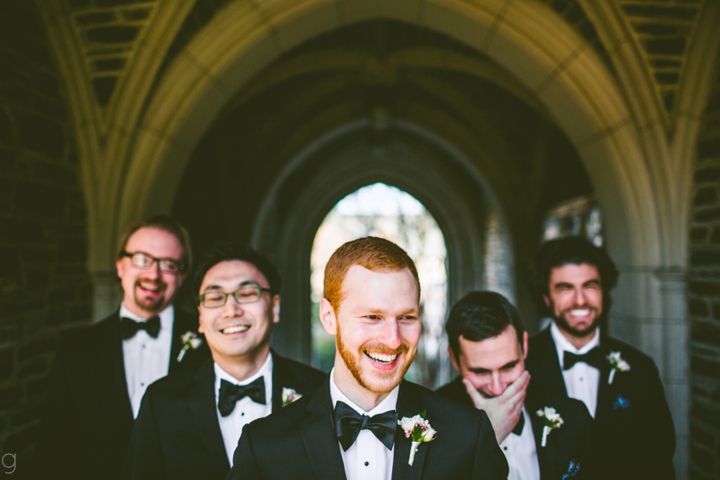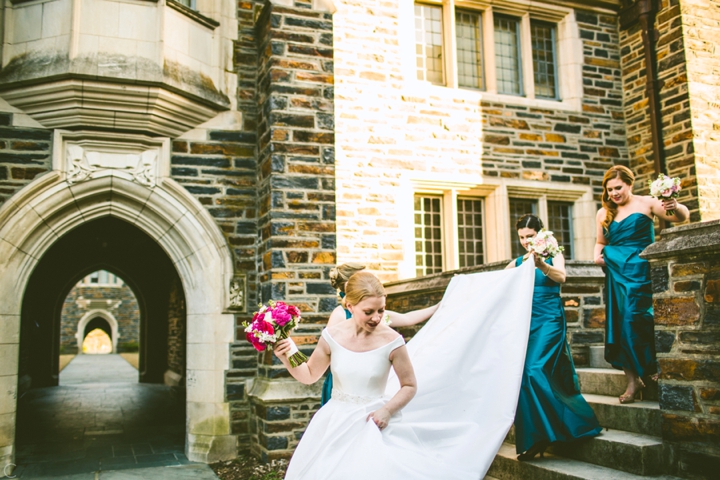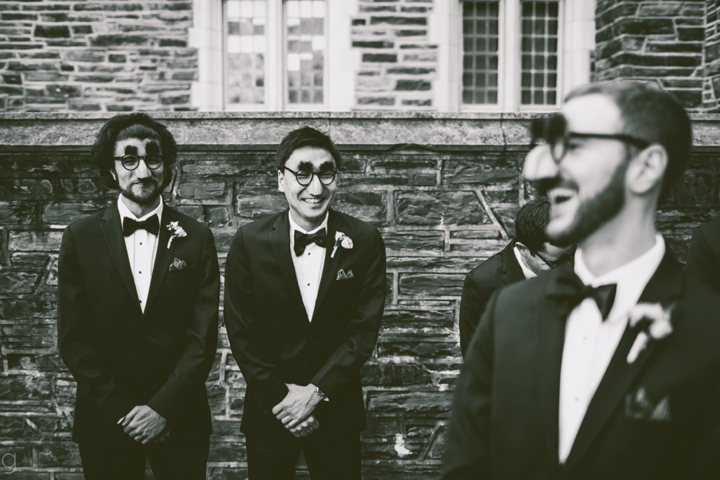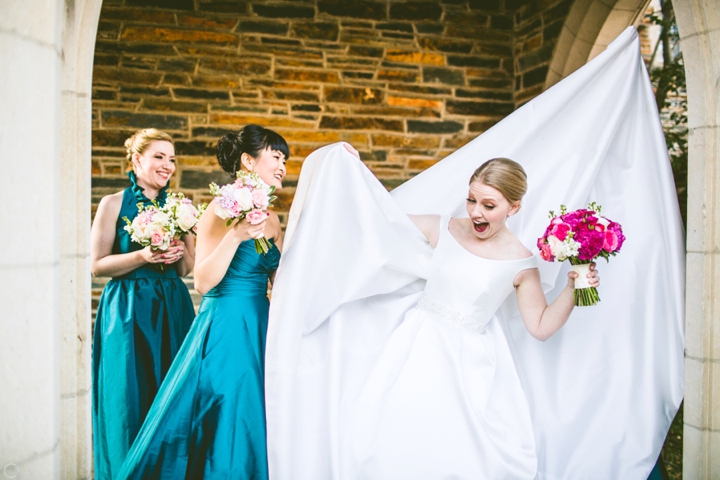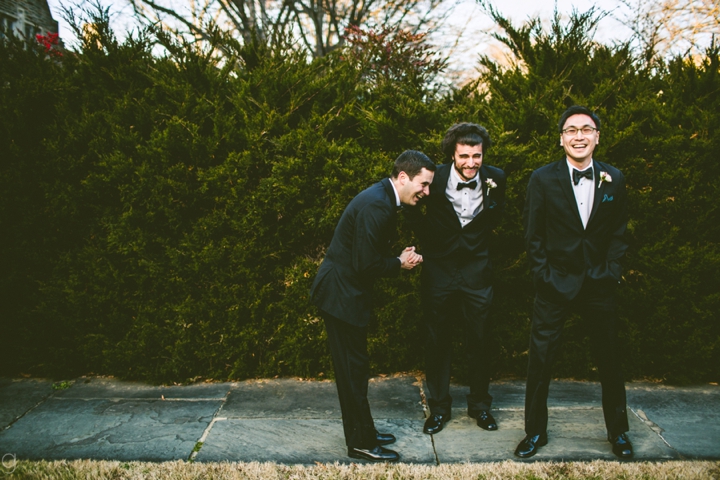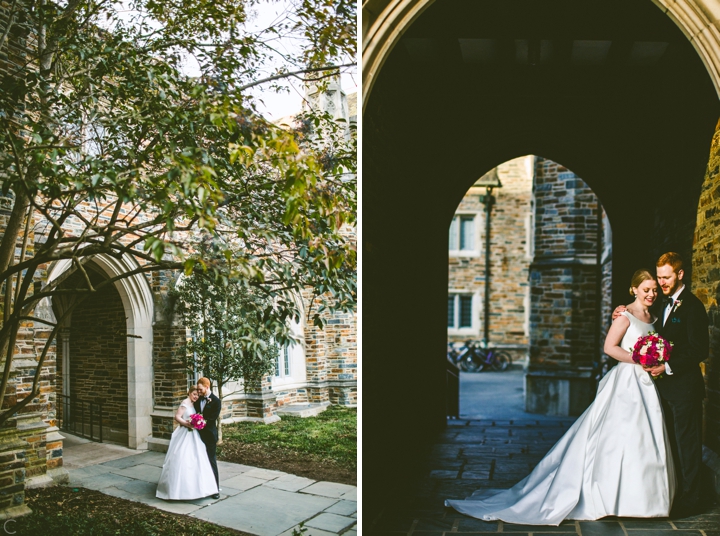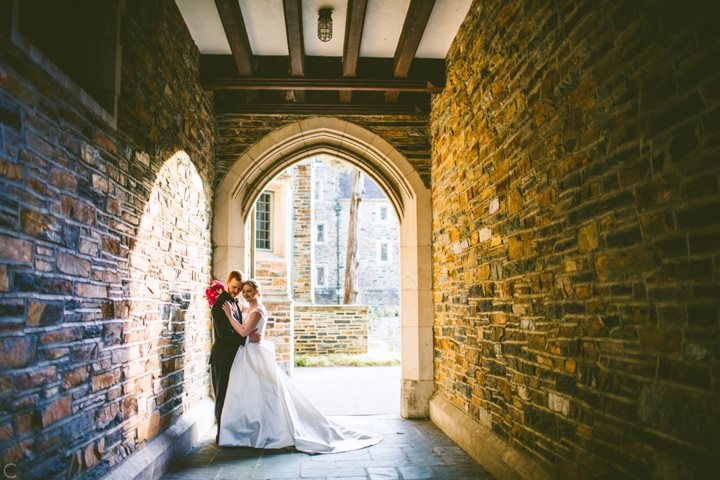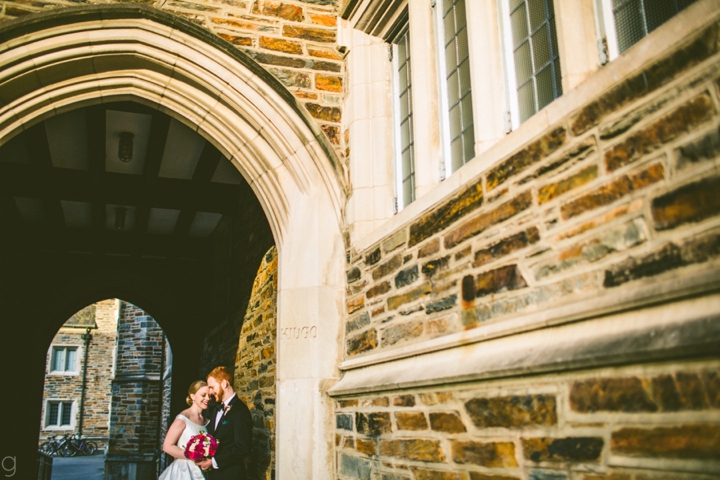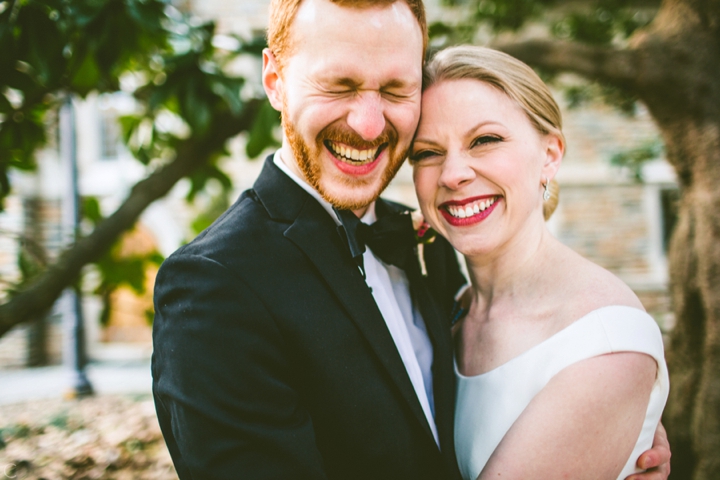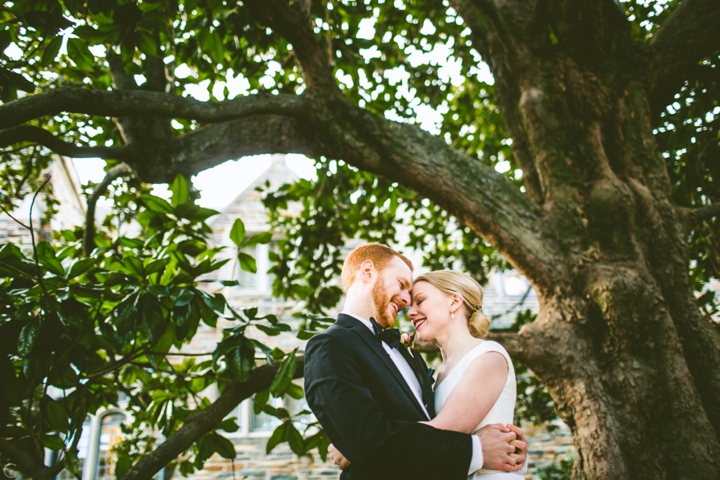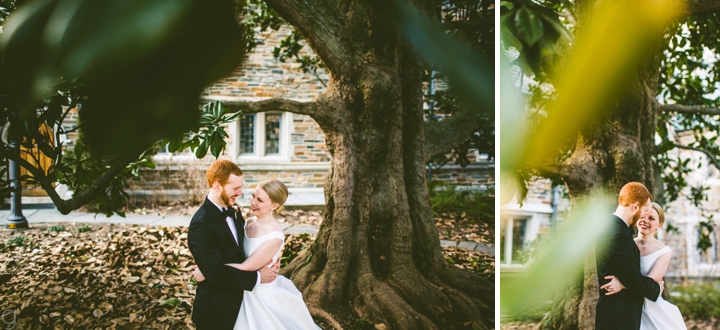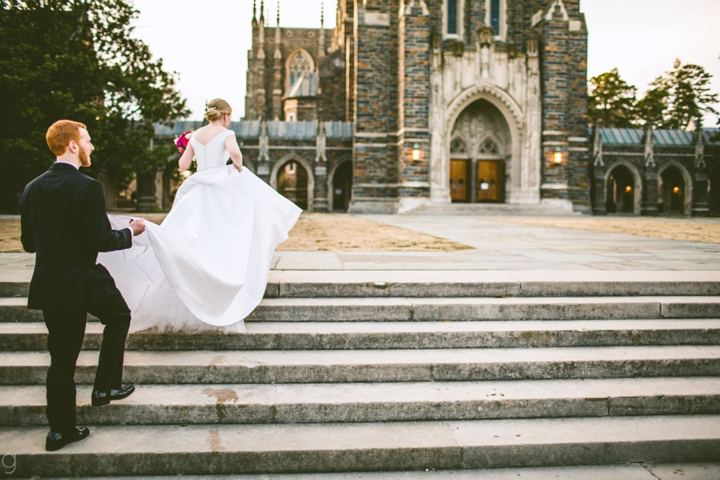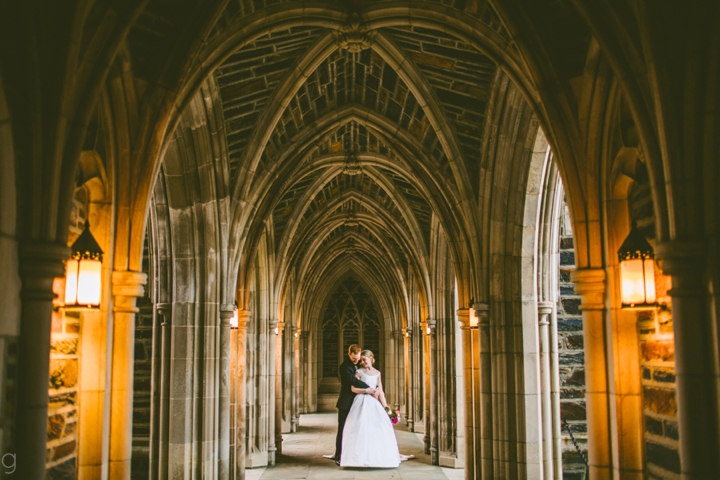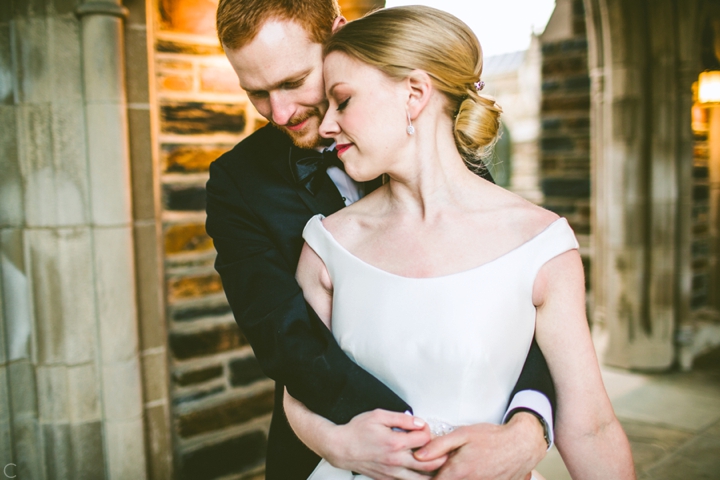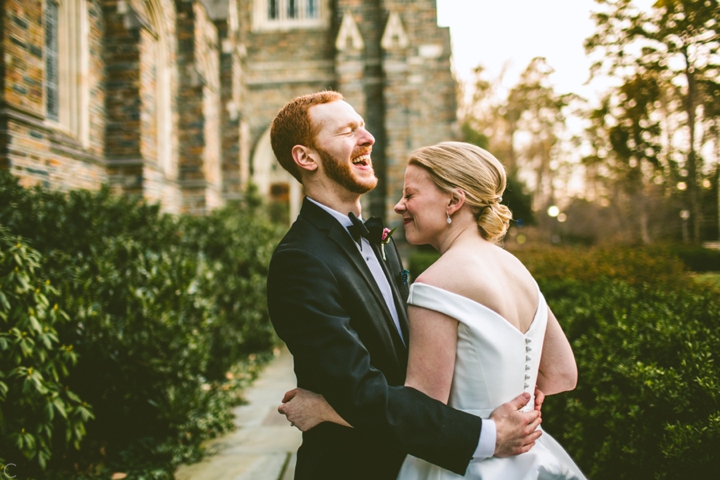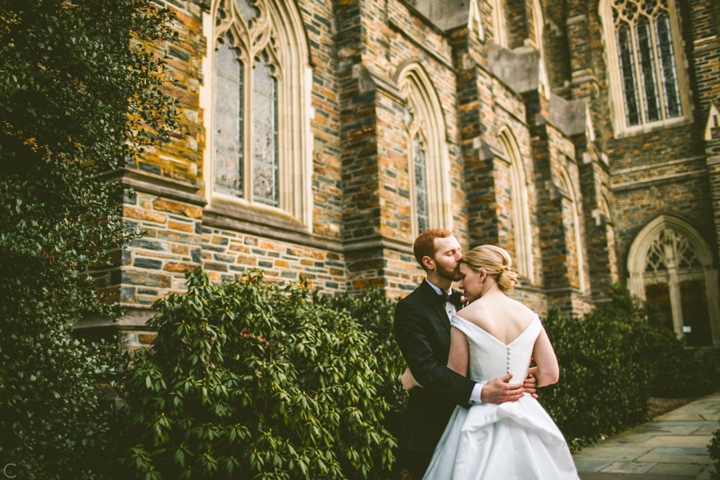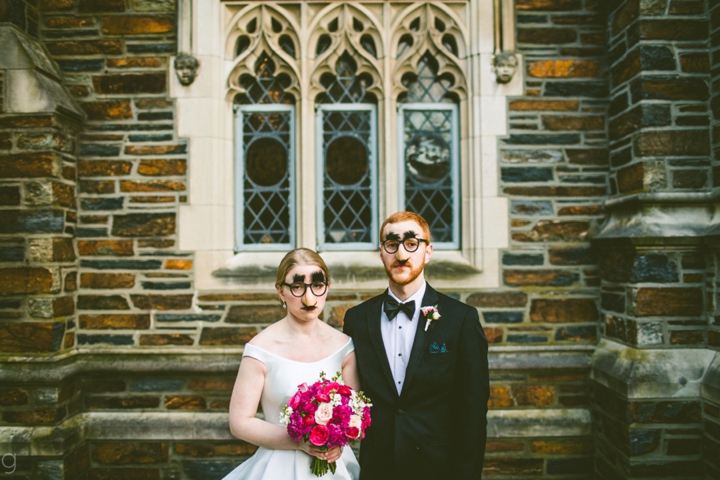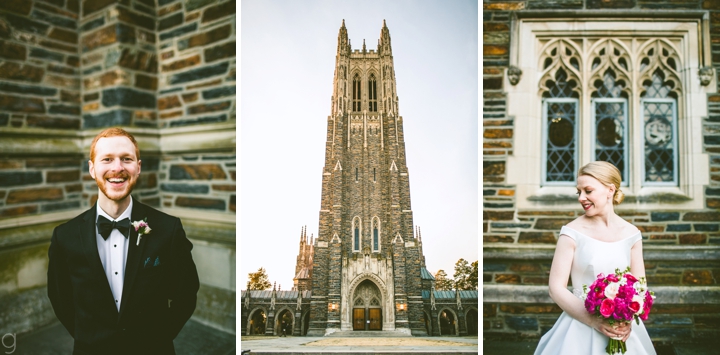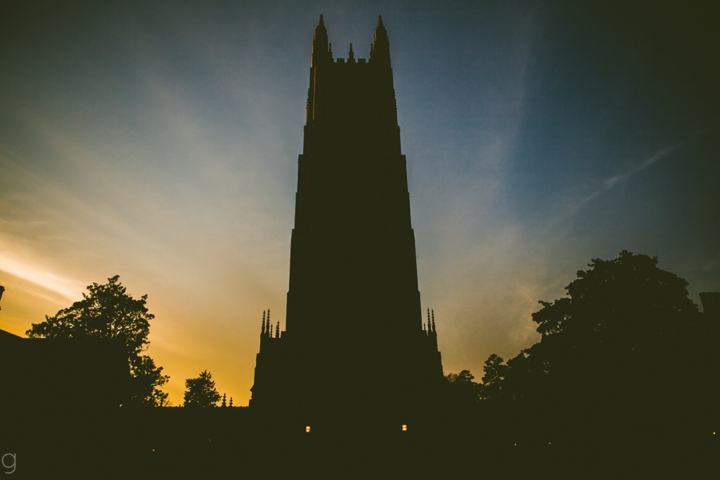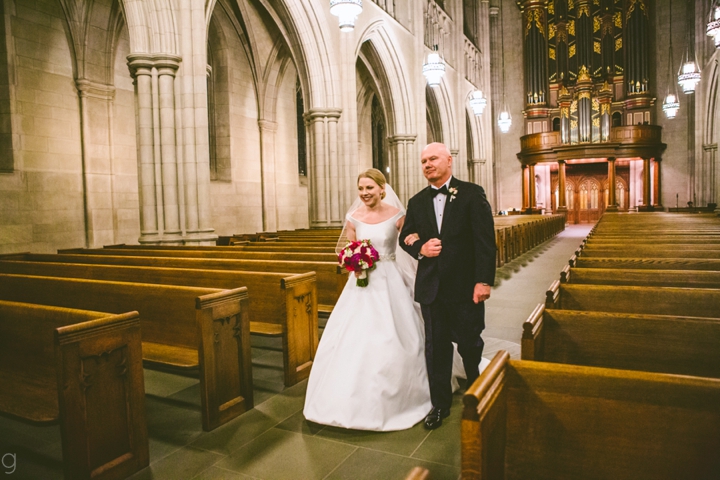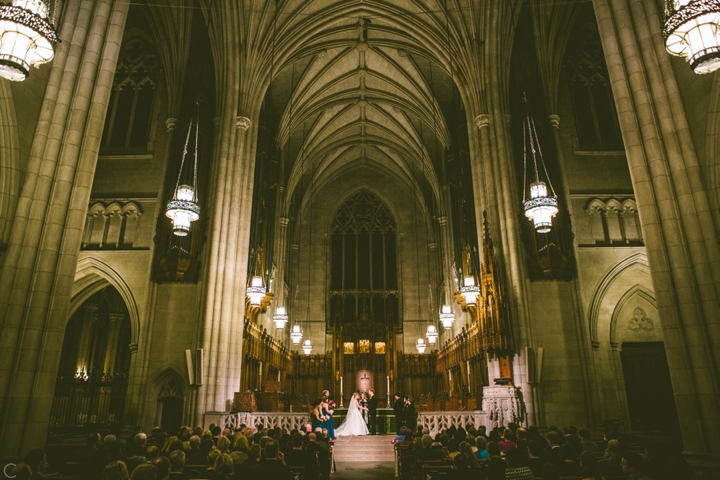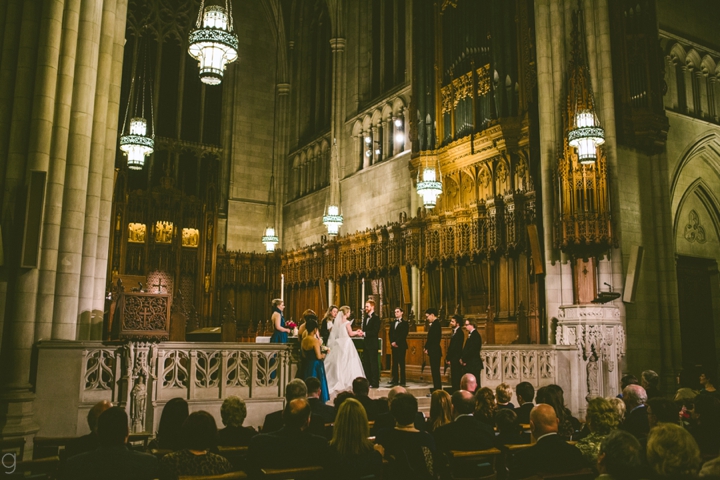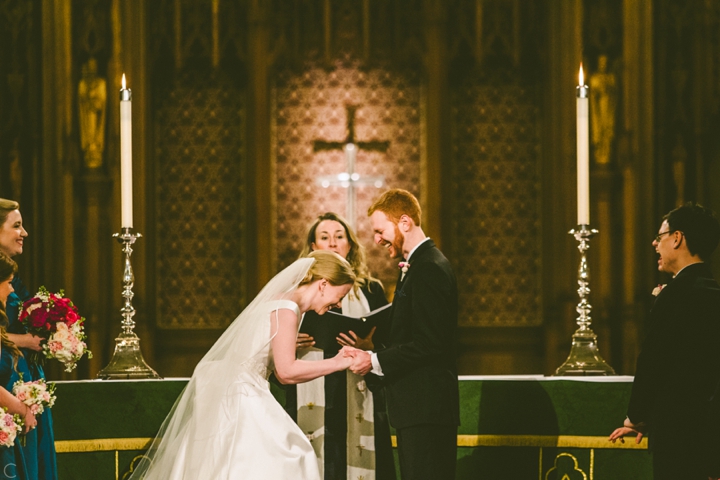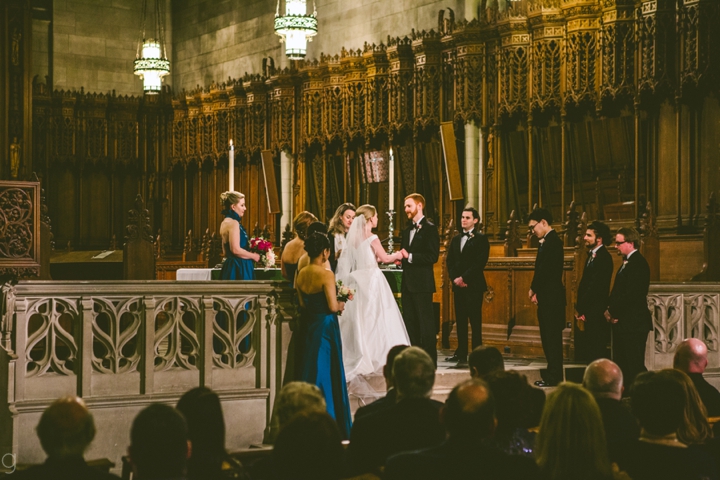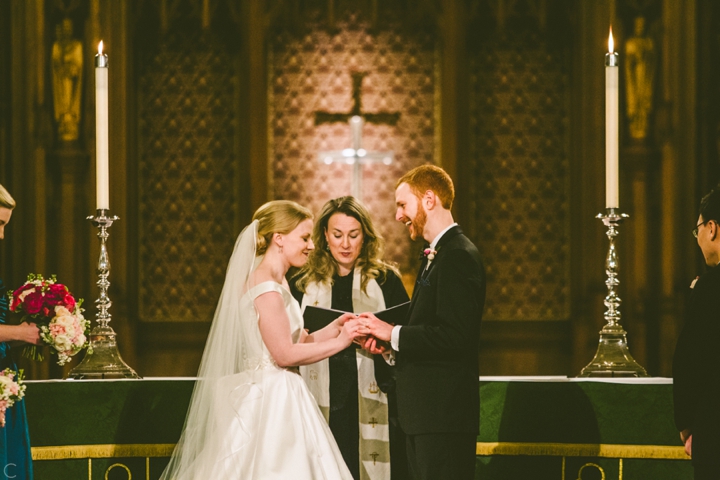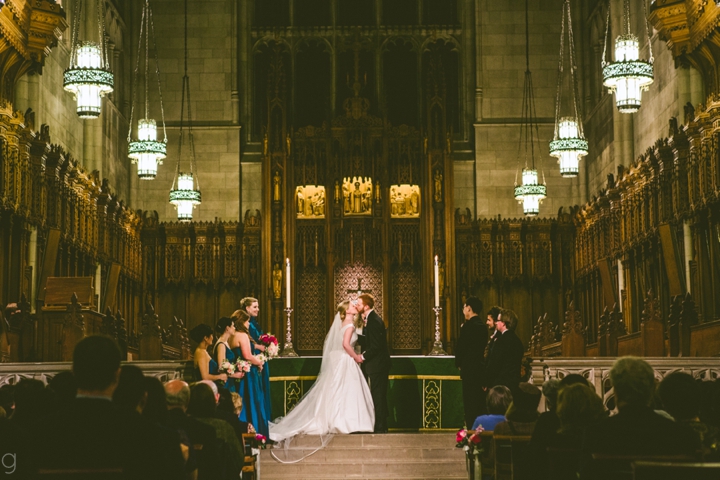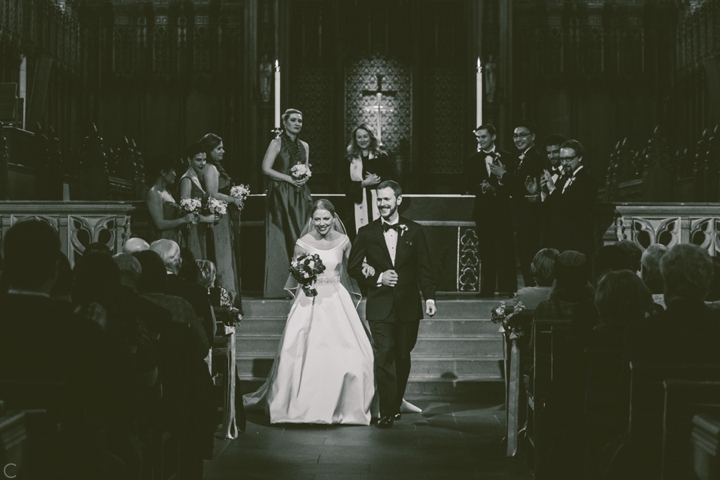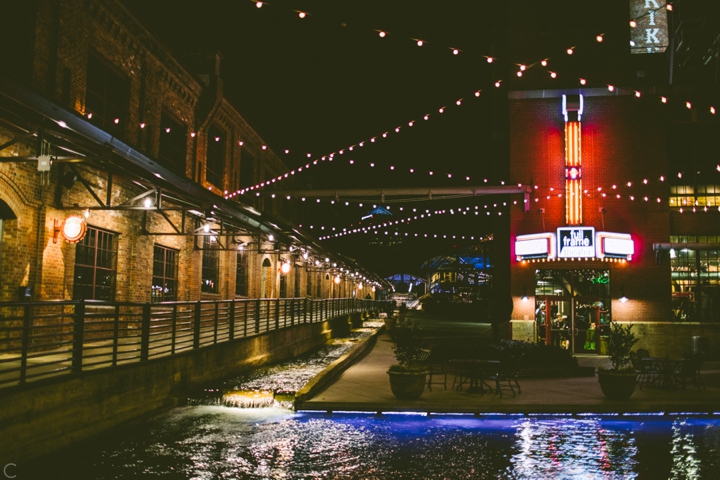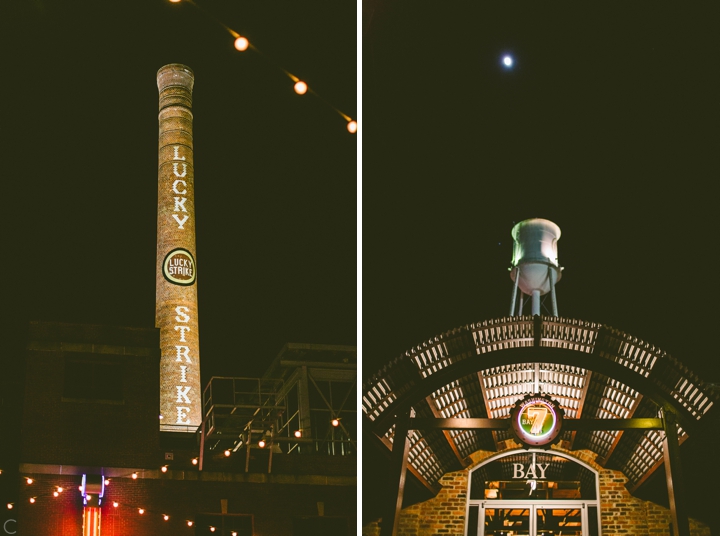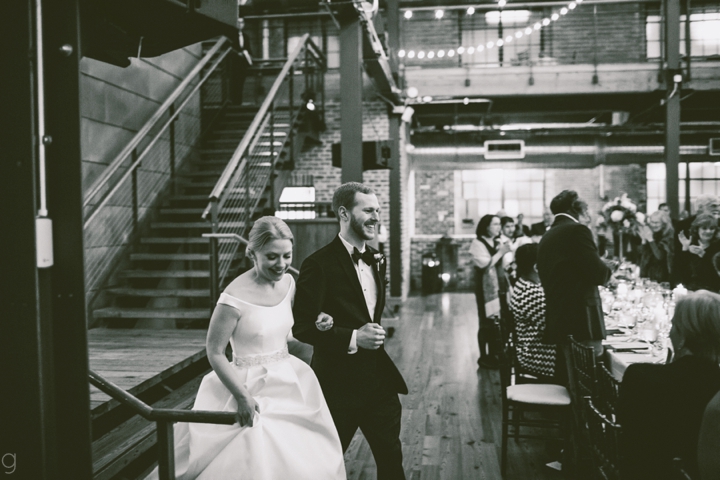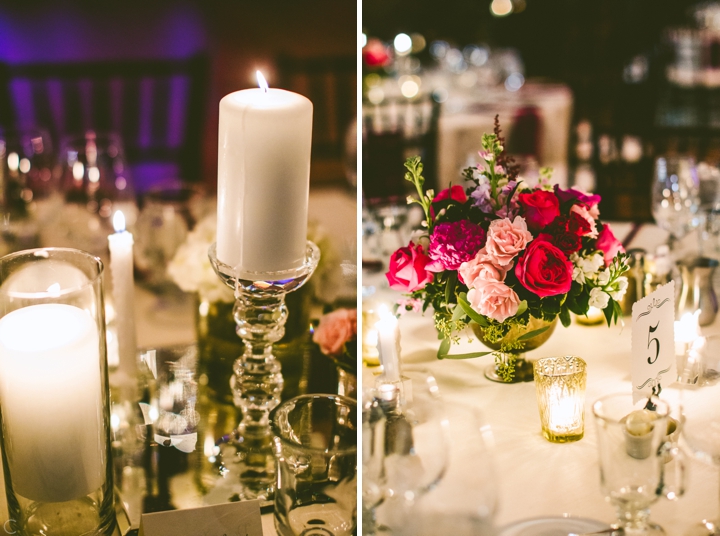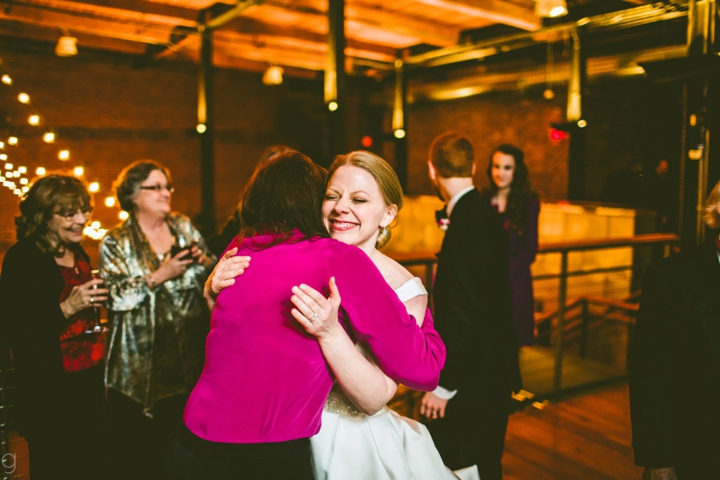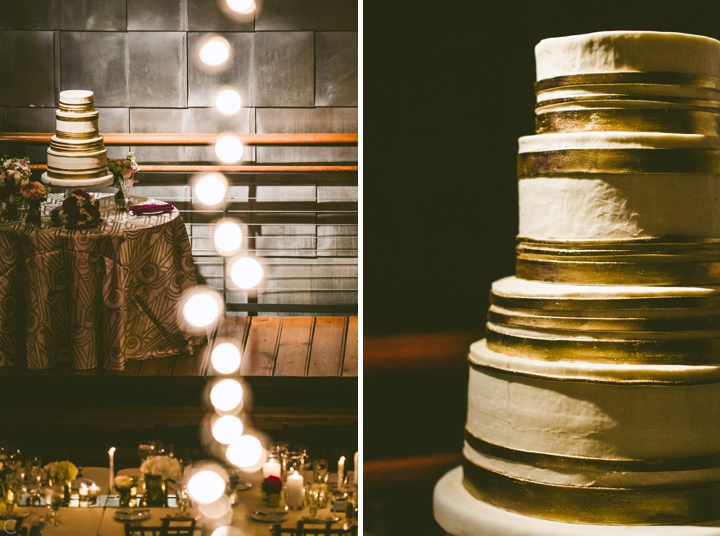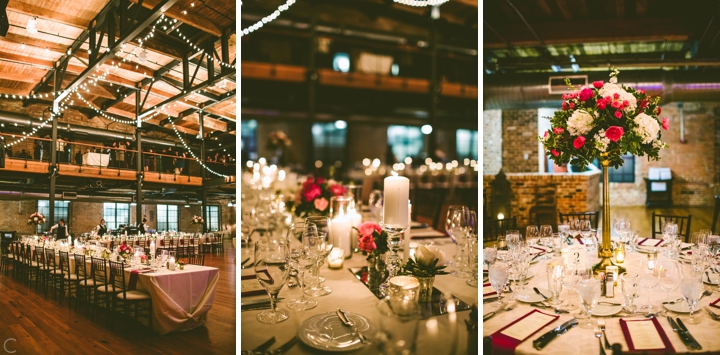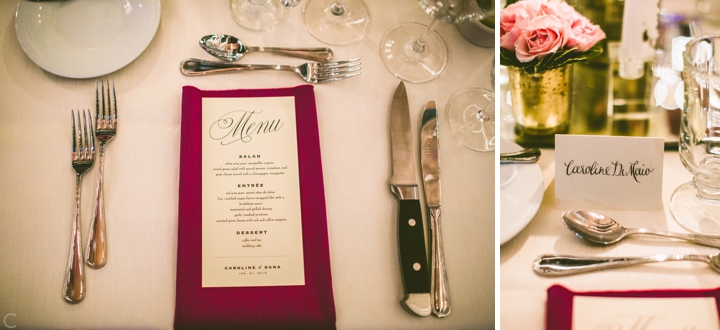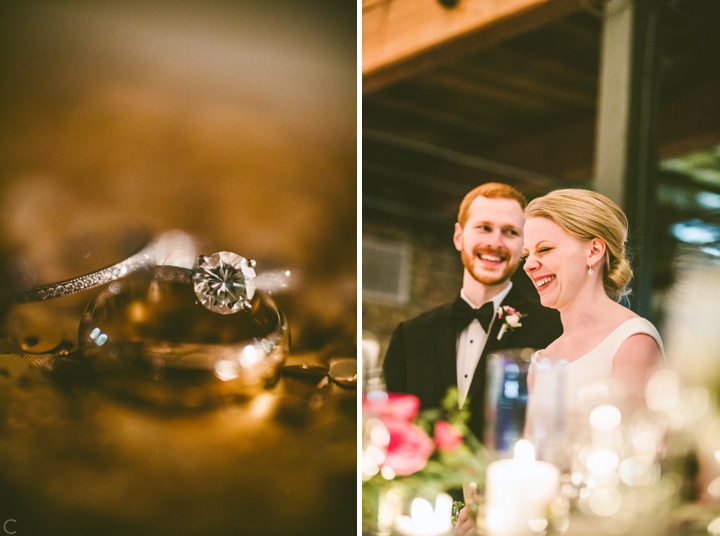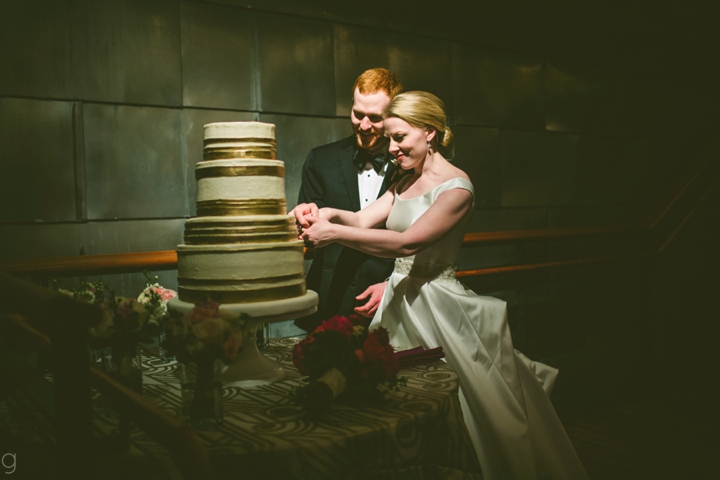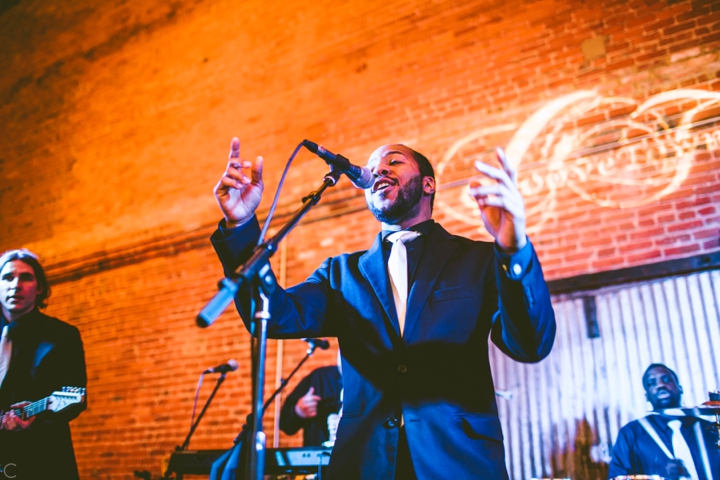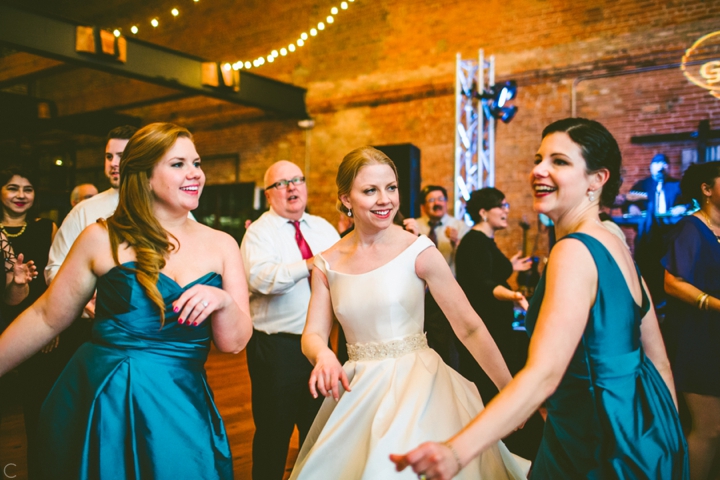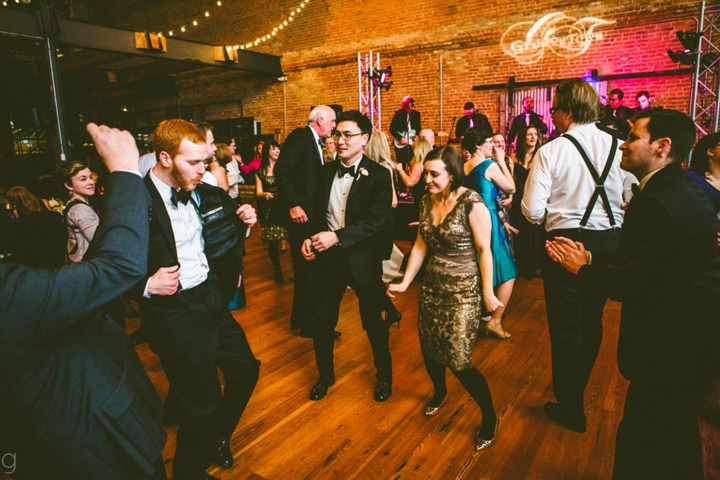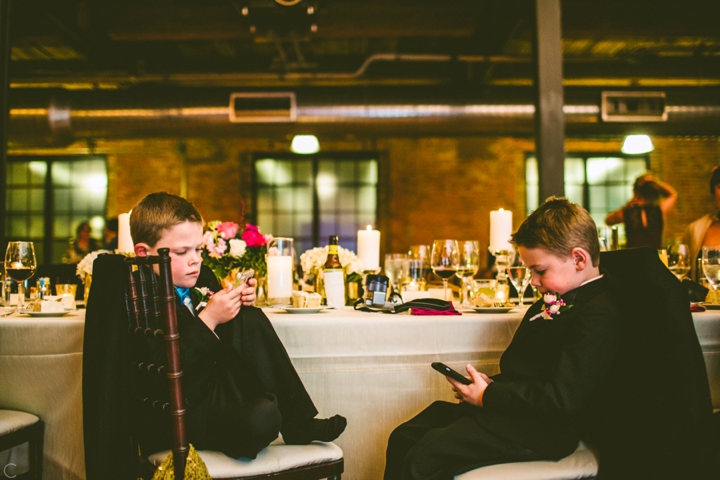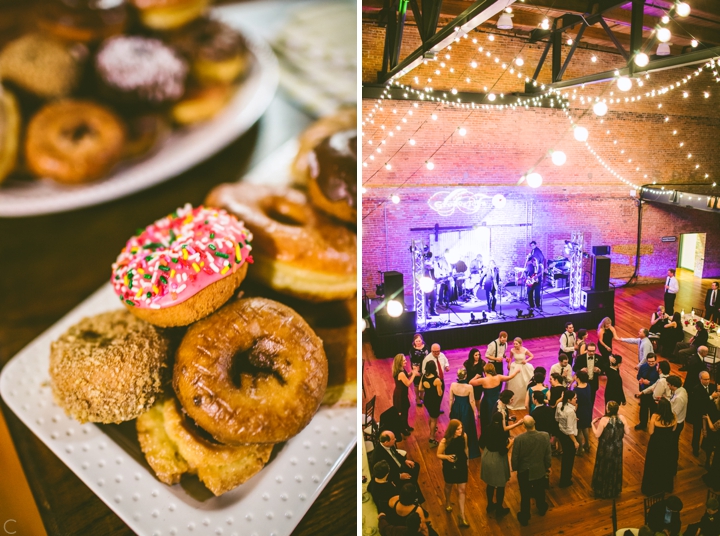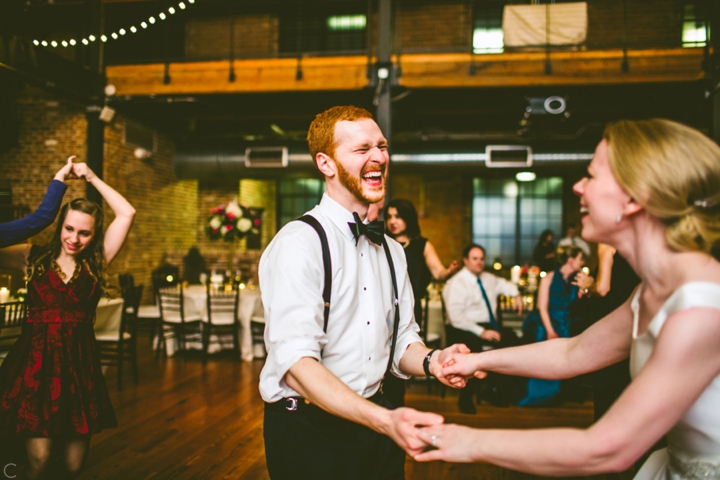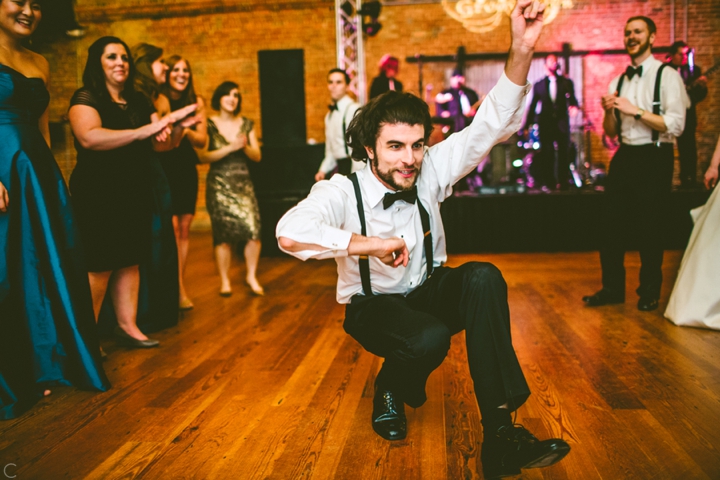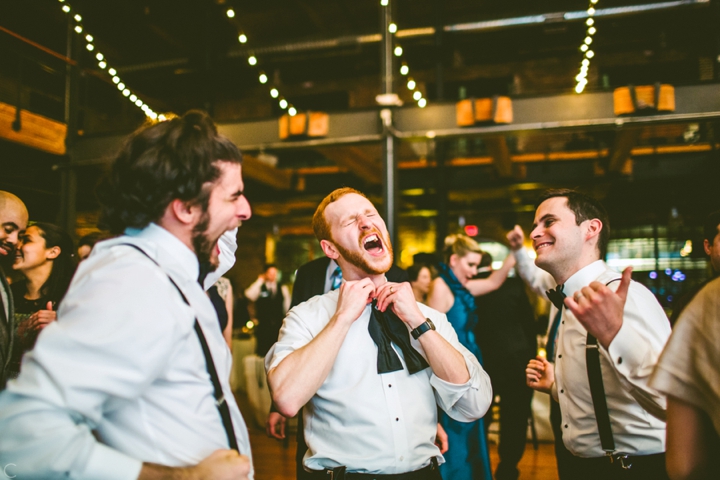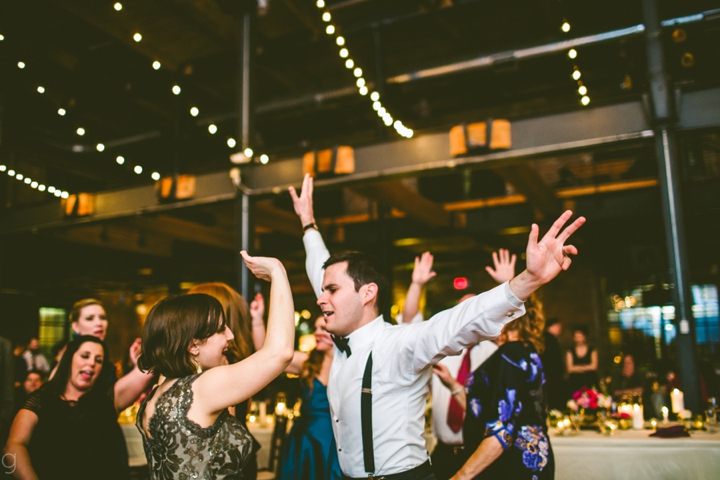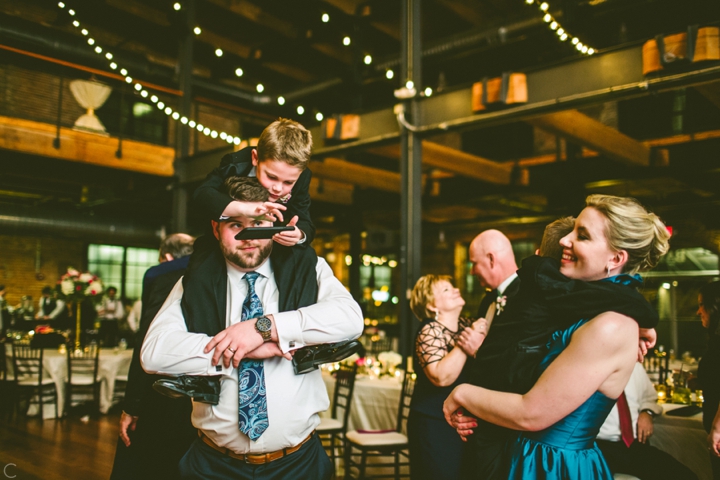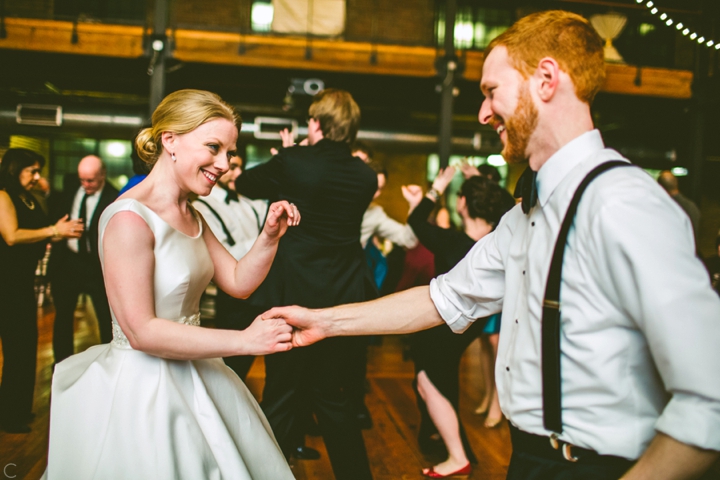 Date: January 31, 2015
Ceremony Venue: Duke Chapel // Durham, NC
Reception Venue: Bay 7 // American Tobacco // Durham, NC
Caroline's Occupation: Lawyer
Dana's Occupation: Office Manager at NC State University
How You Met: Through our mutual (and awesome) friend Will, who worked in Caroline's office a few years back. We went from being friends to being more than that over dinner at the Raleigh Times and a concert by the band Schooner at Kings.
Honeymoon: Kauai, Hawaii
Vendor Credits: Officiant – Rev. Christi Dye | Band – Groovetown | Florist – Tre Bella | Cake – Edible Art | Caterer – Angus Barn | Hair/Makeup – Makeup Culture | Coordinator – Kelley Ann Ward with A Southern Soiree | Hotel – Washington Duke Inn | Stationary – Sweetpress Studio