This was a total breath of fresh air wedding! Lindsay and Zac, who were married at a new venue in Greensboro called Adam's Place (a private property that's been recently renovated to accommodate outdoor ceremonies and receptions), held a stunning wedding. What was so great was that they chose all bright, vibrant colors instead of a single color or two, and it just had such a happy feel about it. :) I met these two only very recently, but in the short time we've known each other it's clear that they are amazing people with a wonderful group of supportive family and friends. We had a great time working with their wonderful bridesmaids and groomsmen as well! The ceremony was held outdoors and it was hot… and I mean hot. As in, both Geoff's camera and my camera overheated during the ceremony (no, neither stopped taking pictures, thank goodness, but the red warning light was totally on and the LCD screen was blank for about five minutes). There were a few moments where I was prepared to black out. Maybe it's because I'm from the north, as no one in the wedding party (even Lindsay with her heavy and gorgeous dress) broke a sweat. But the ceremony was beautiful and lead to an even more beautiful reception. Let me tell you – outdoor receptions in the evening in NC are just beyond beautiful (when the weather's nice, of course). The lighting was perfect and they danced on the patio. It was super low stress and everyone was so nice. Lindsay and Zac took off at the end of the night and headed to Jamaica for their honeymoon. Enjoy their adorably detailed wedding!
Date: July 9th, 2011
Ceremony+Reception Venue: Adam's Place // Greensboro, NC
Officiant: Rev. Rodney Wright
Florist: Roxie's Florist
Ceremony and Reception Decor + Floral Arrangements: ABBA Design
Coordinator: Tonya Anderson
DJ: Nick Anderson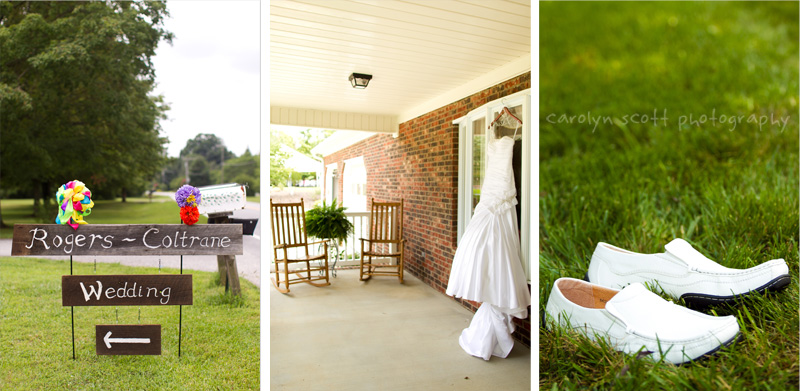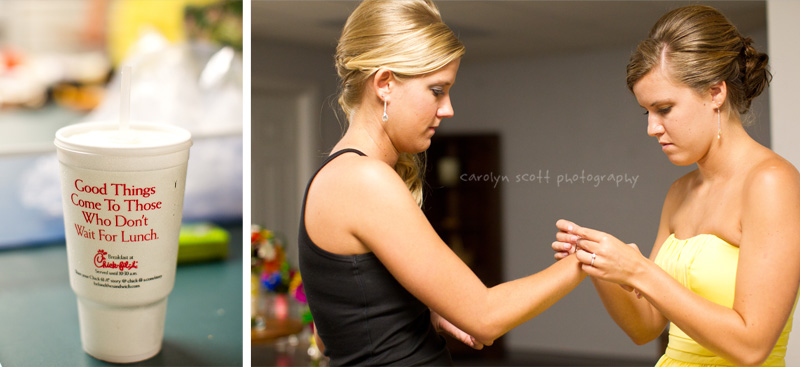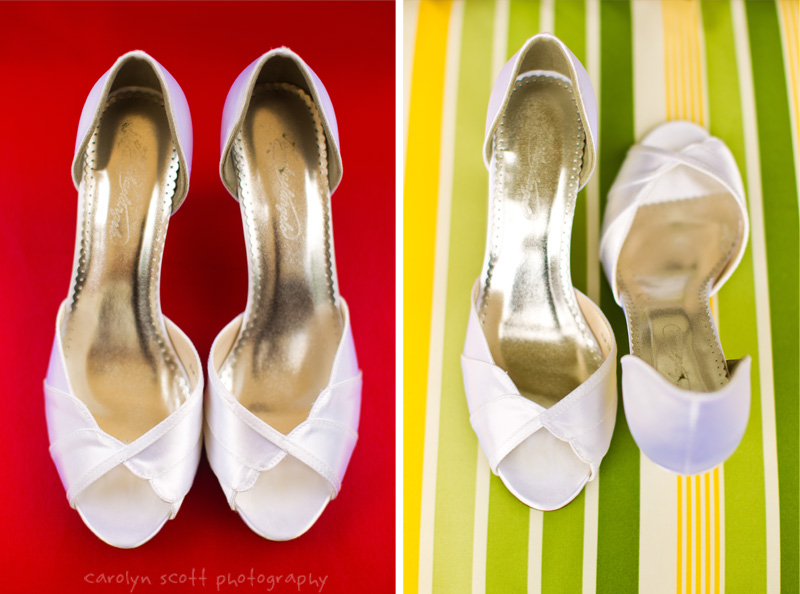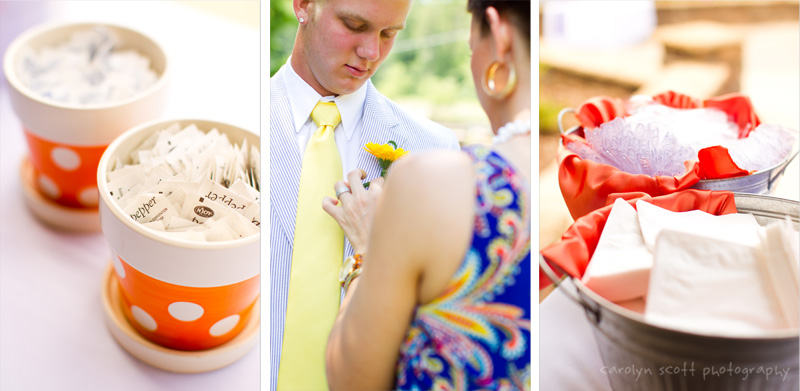 Is this not the happiest looking wedding ever!? So happy. :) I love the inside of this tent!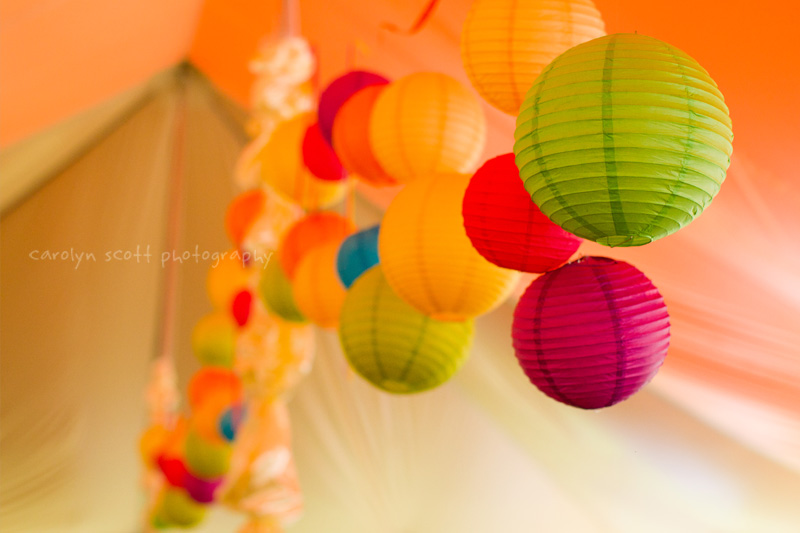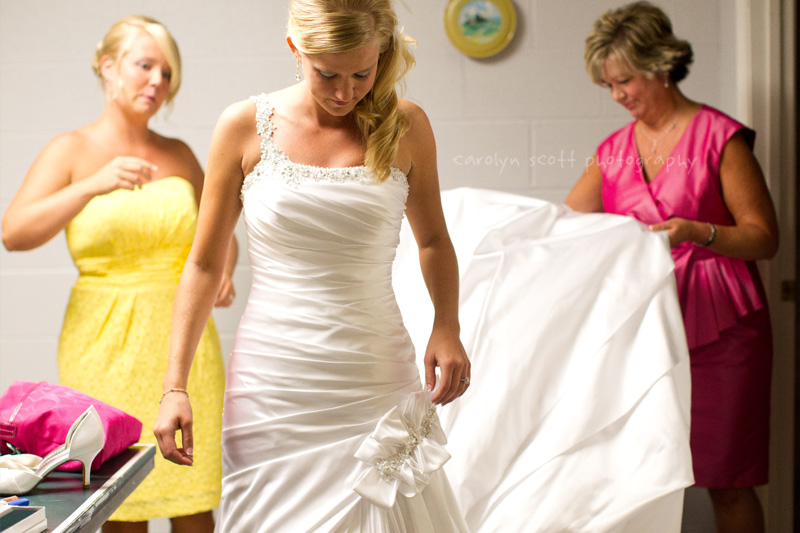 Lindsay and Zac left at the end of the night to their guests throwing white petals out of these little rainbow tubes. :) A cute idea!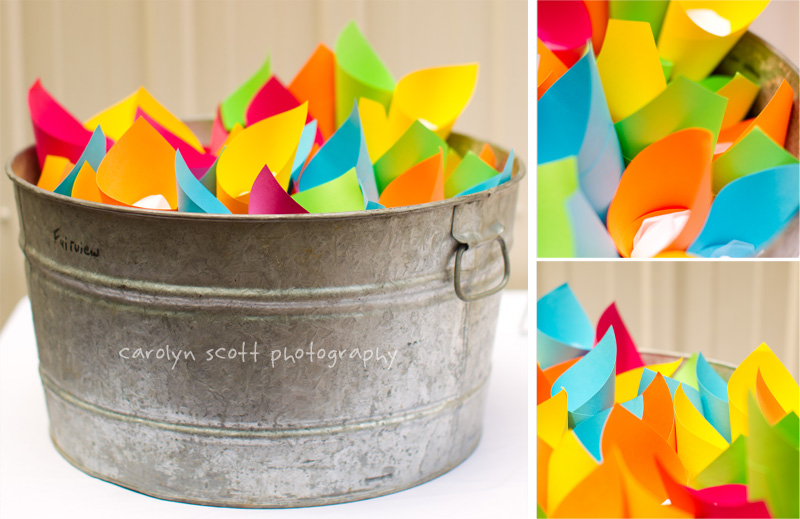 Digging the seer-sucker suits on these dudes. Nice to see something a little different. All the guys rocked the look.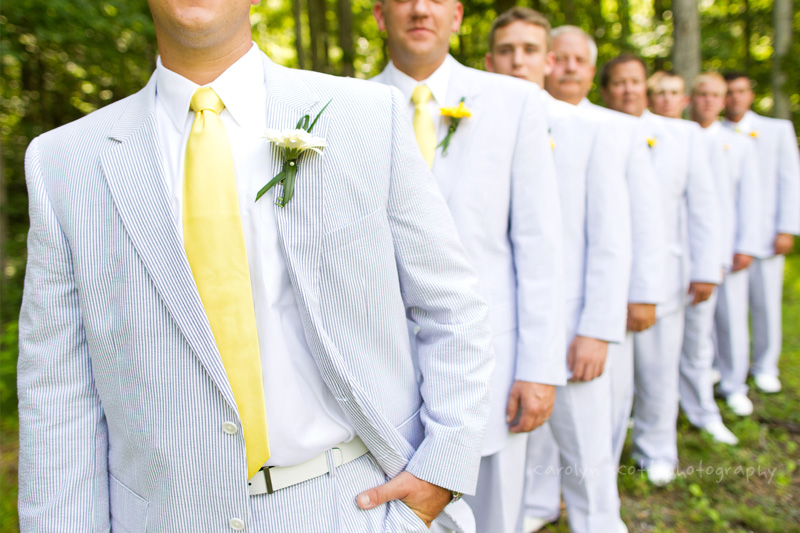 A wedding dragonfly! Add it to the list of CSP wedding animals. ;)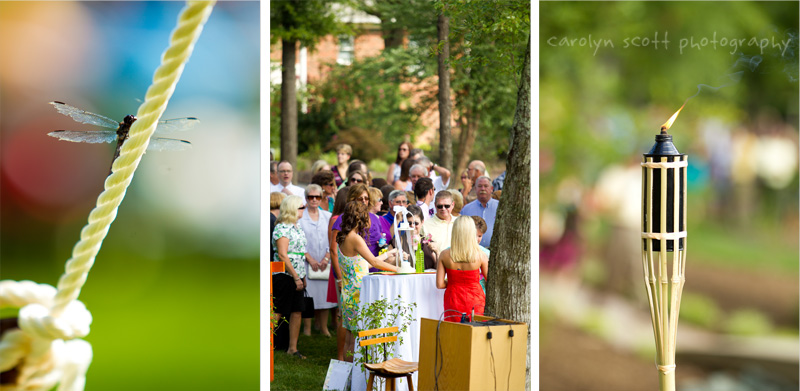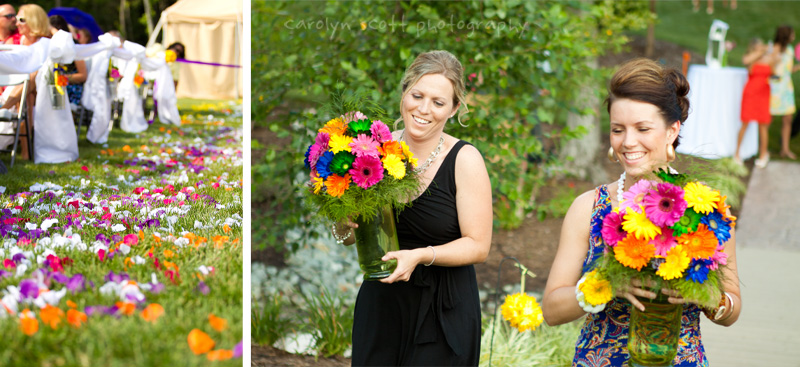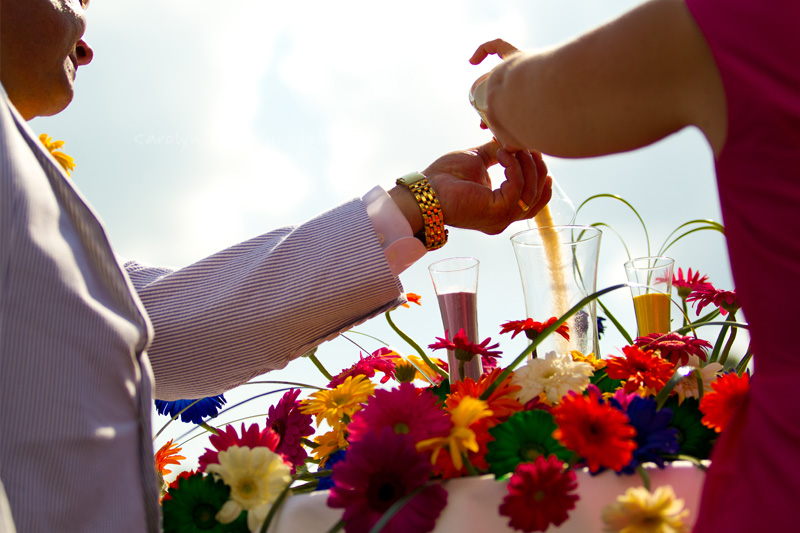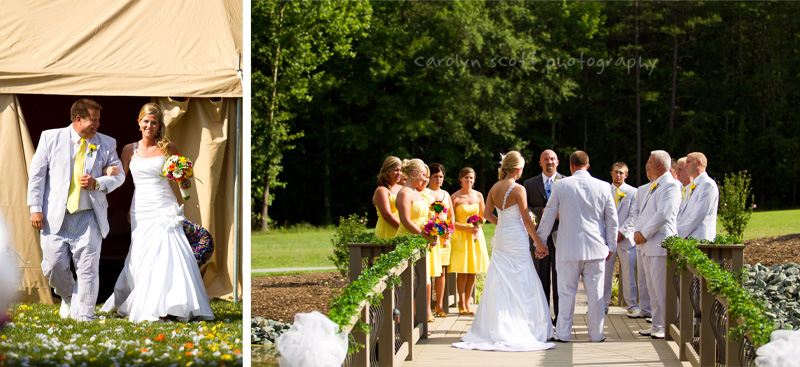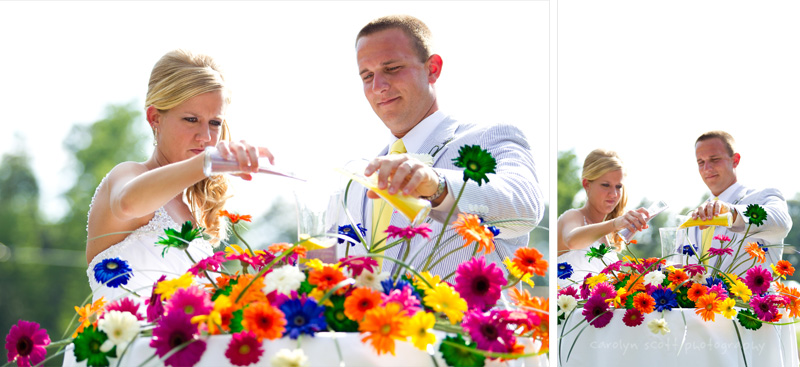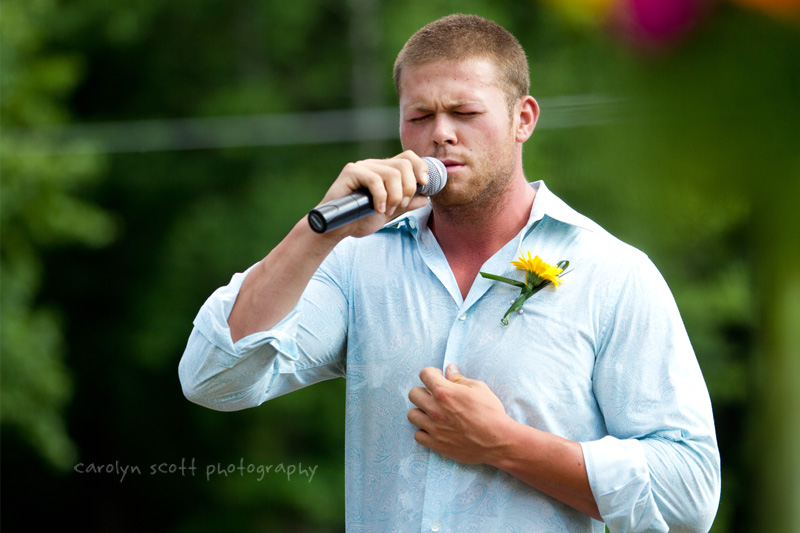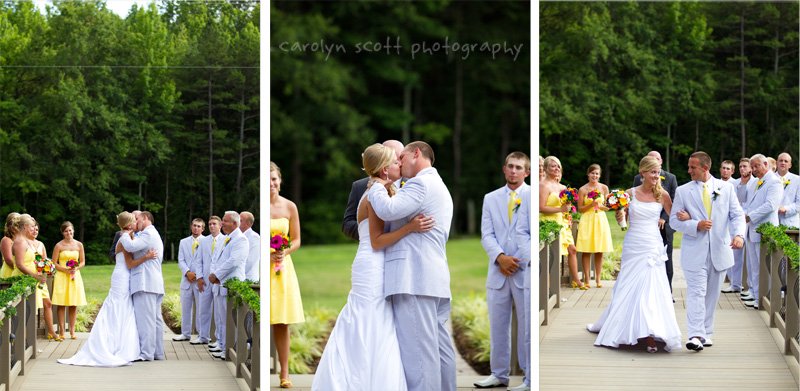 The ring bearer is so. ridiculously. adorable. Look at that belt.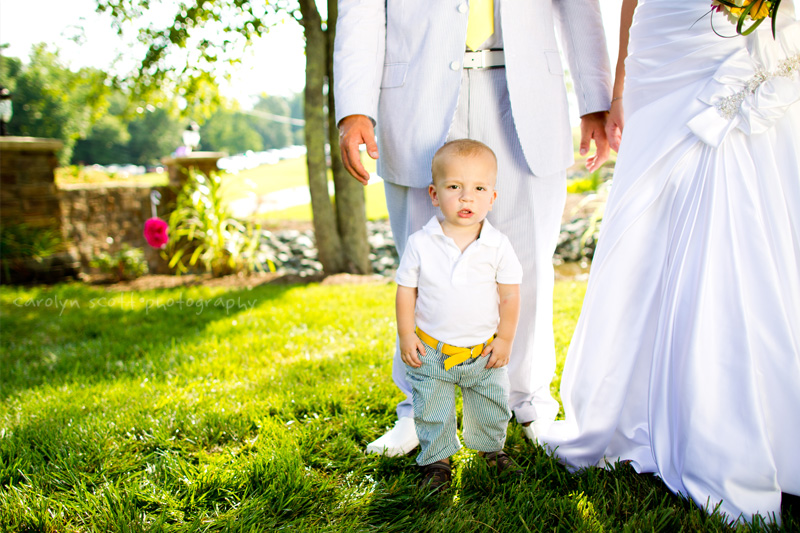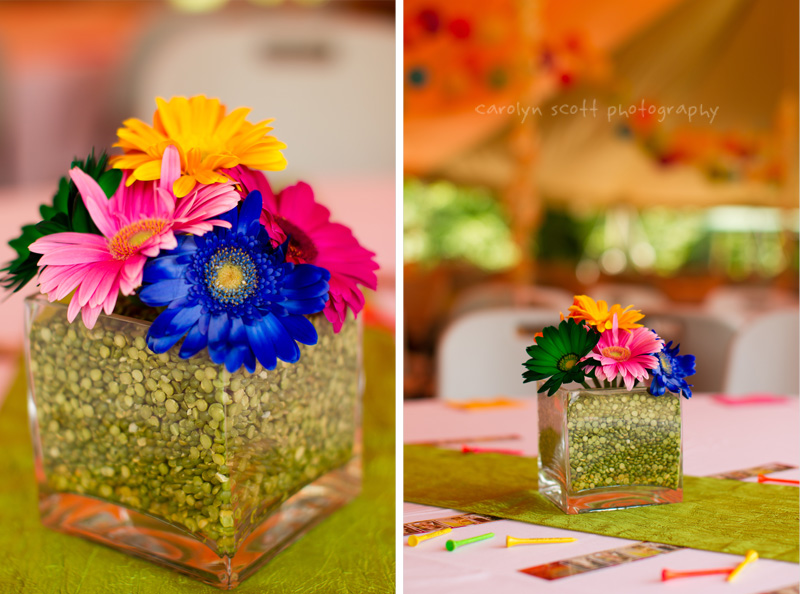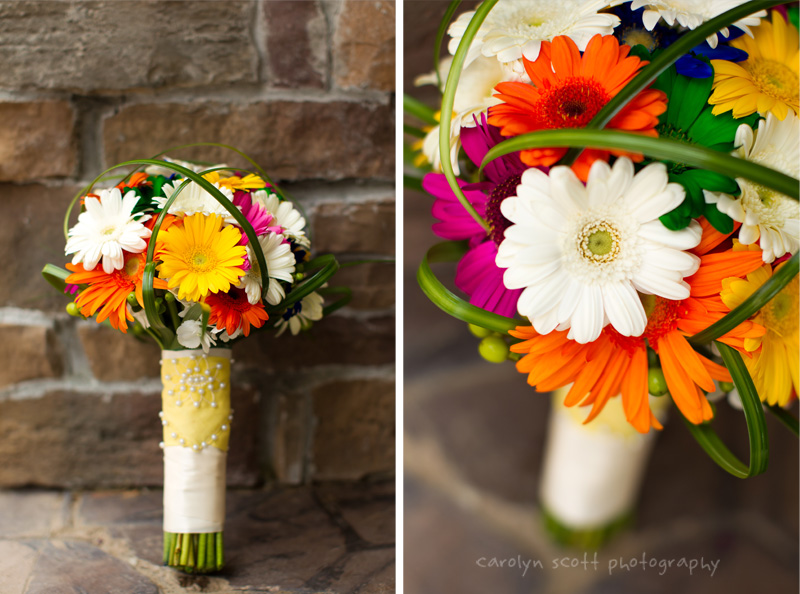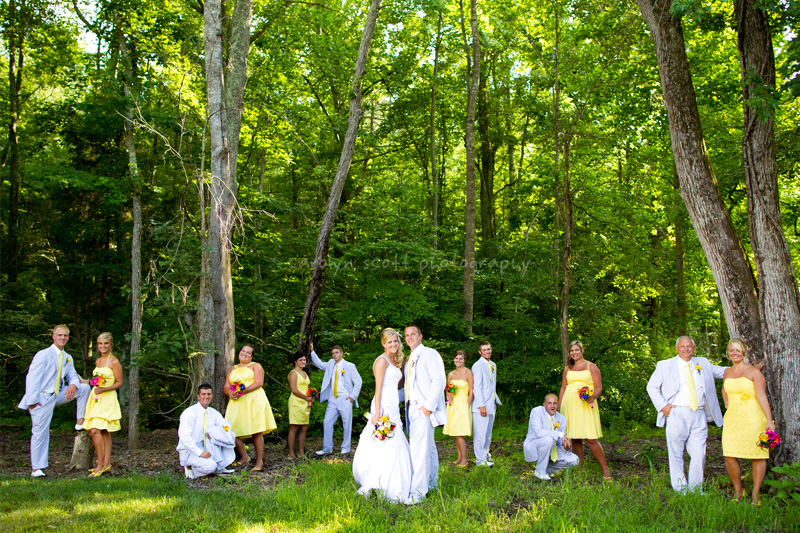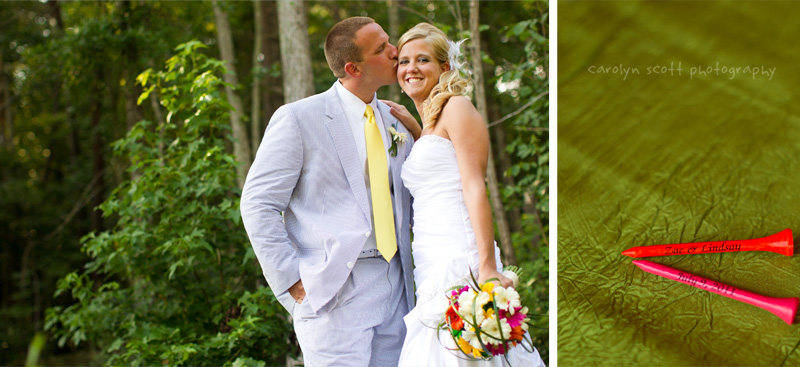 Another couple of golfers! They had tees (above) as some of their favors and brought along a golf ball for the ring shot. I apologize for the excessive amount of ring shots that follow, but it was a really good location for ring shots. ;) And you all know how I love them.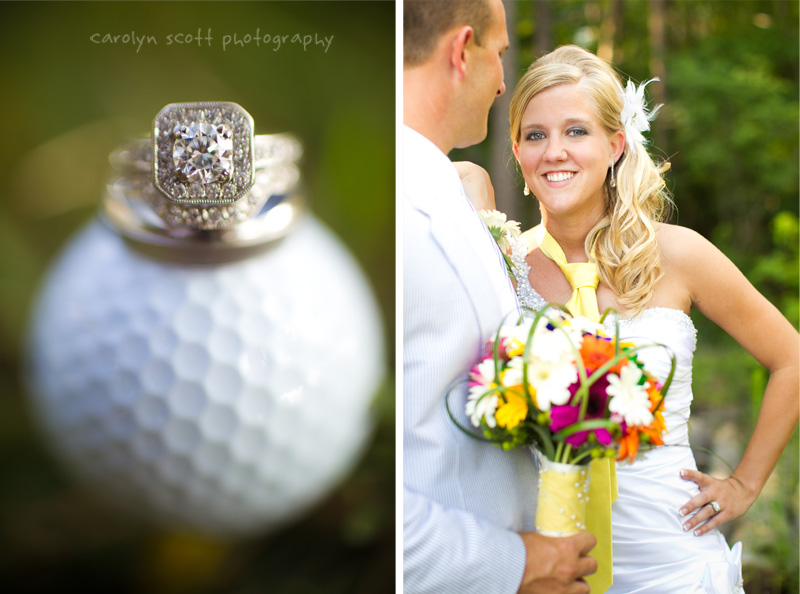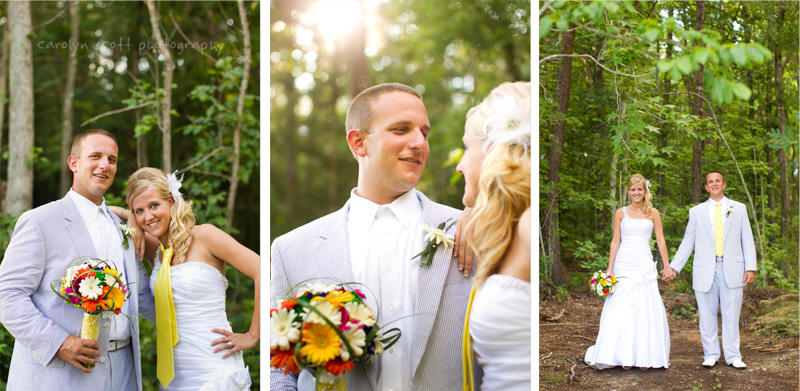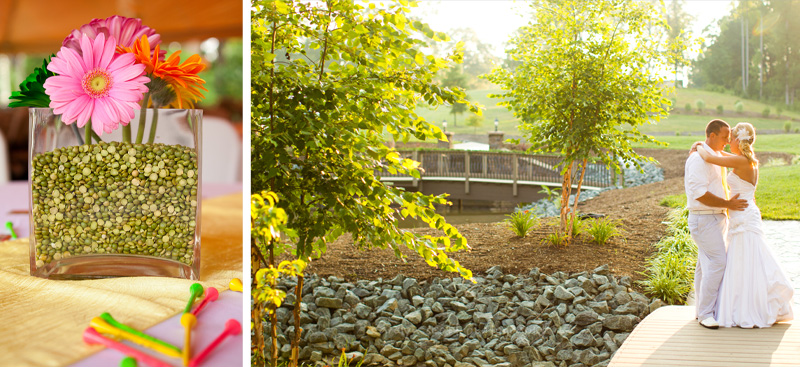 Lindsay is sooo stunning and gorgeous and all things beautiful. Love the hair, love the dress. Very different and pretty. :)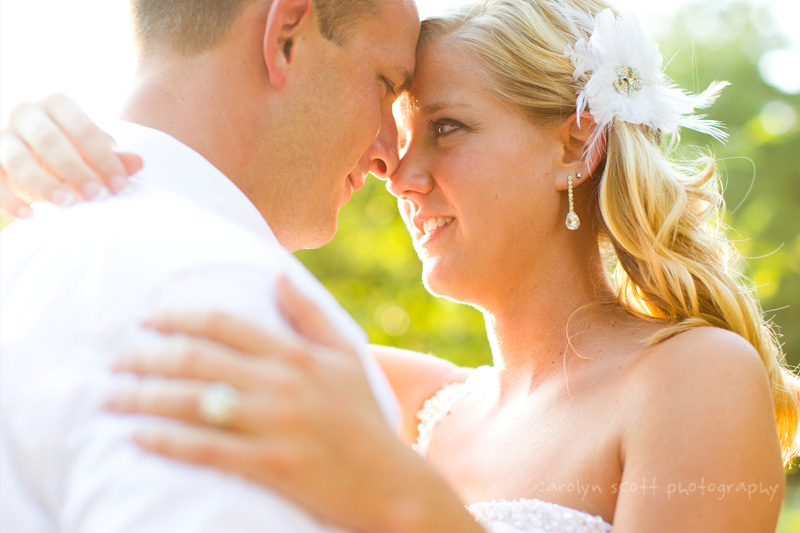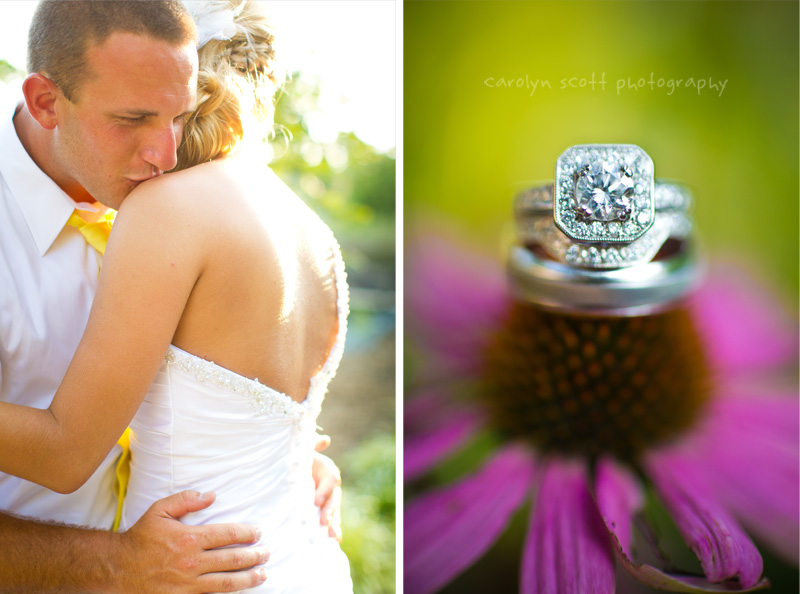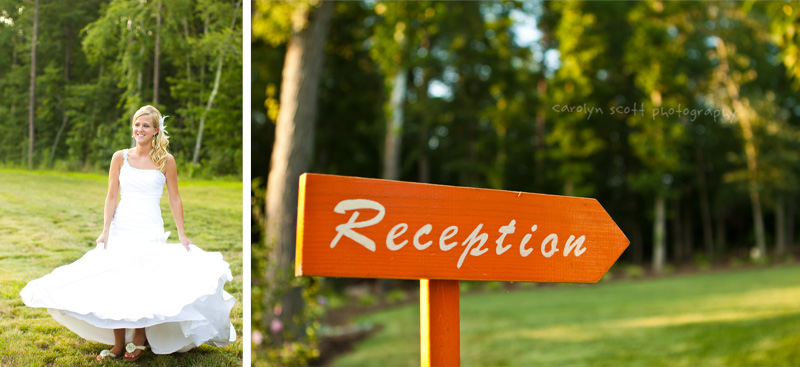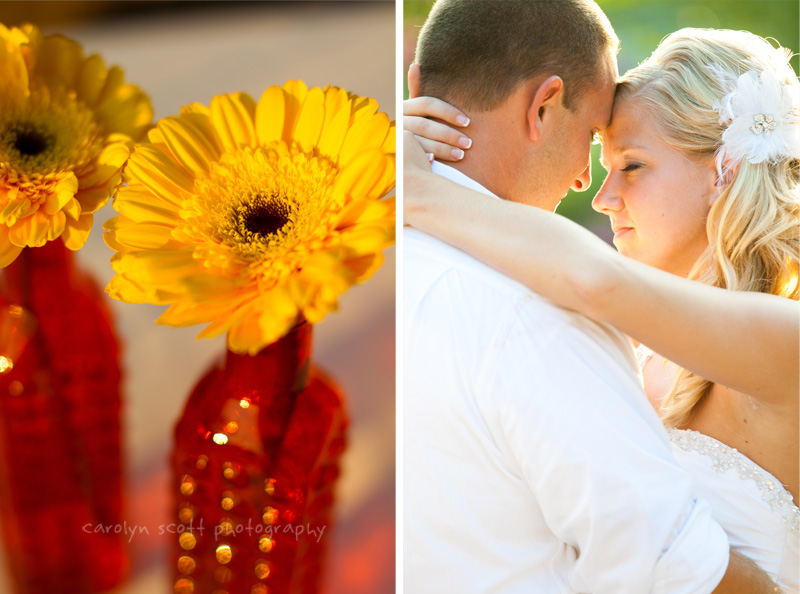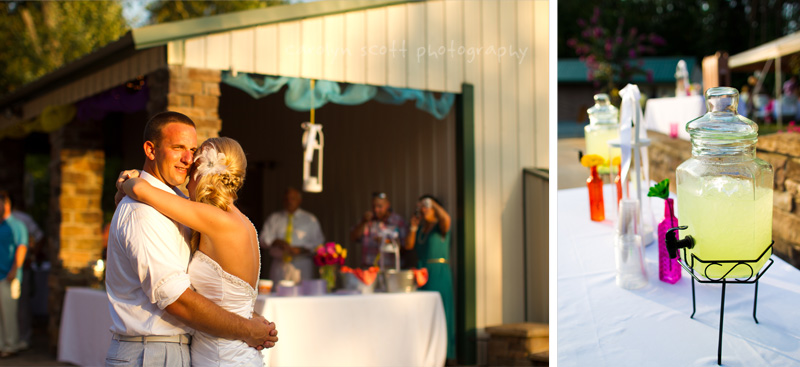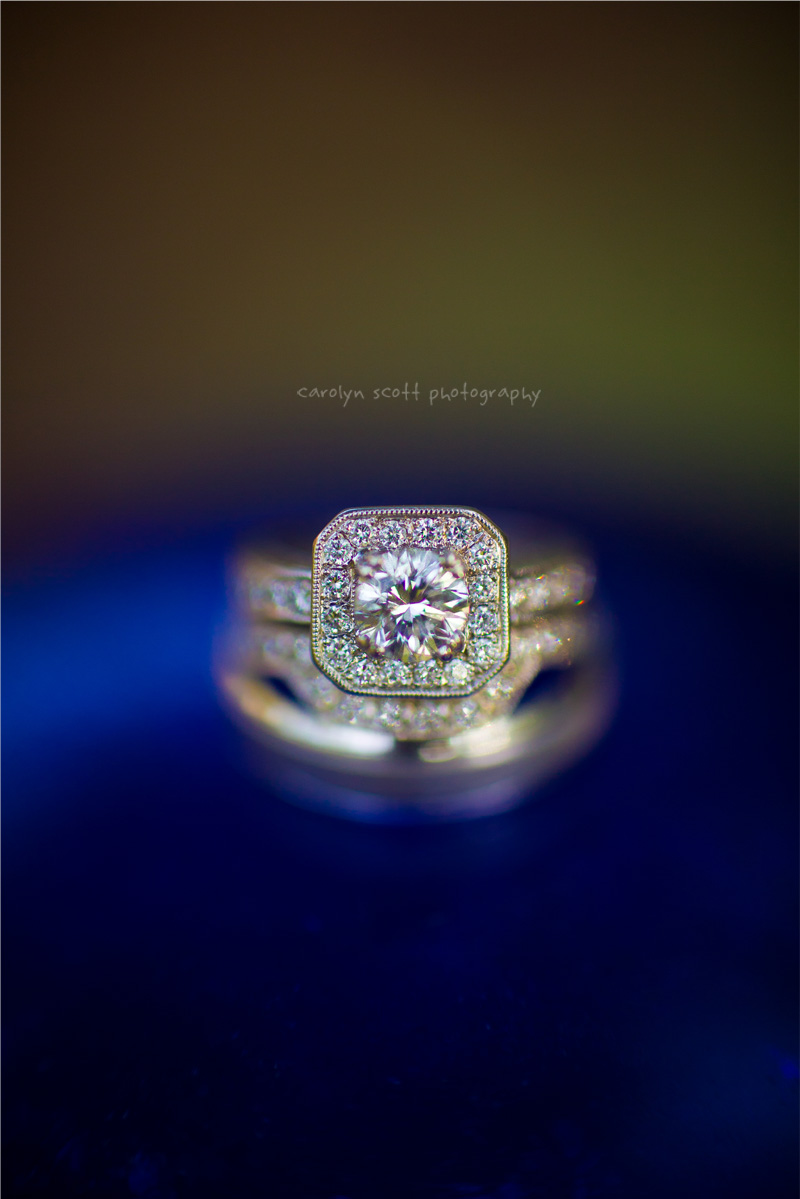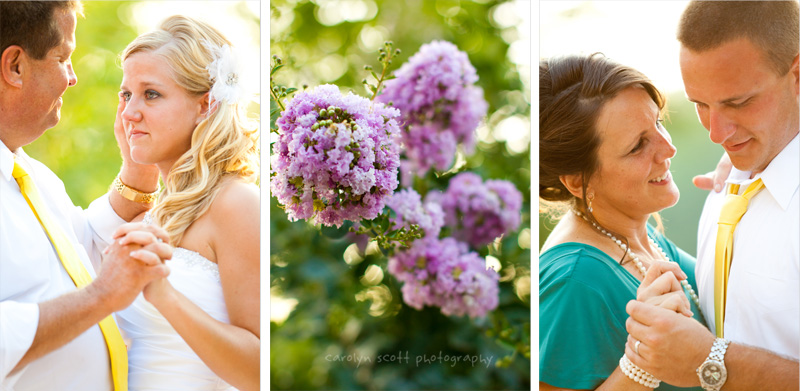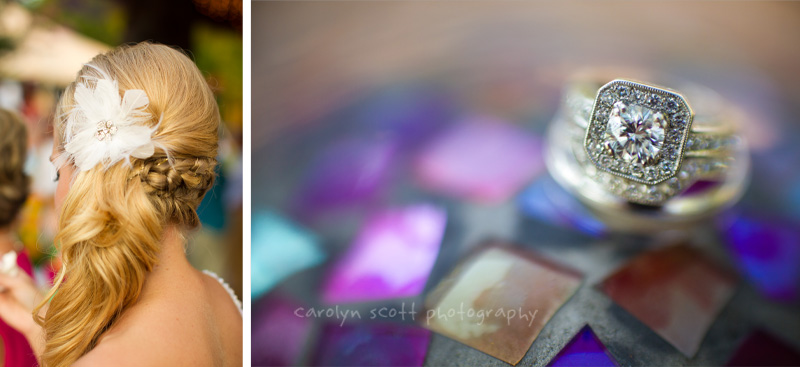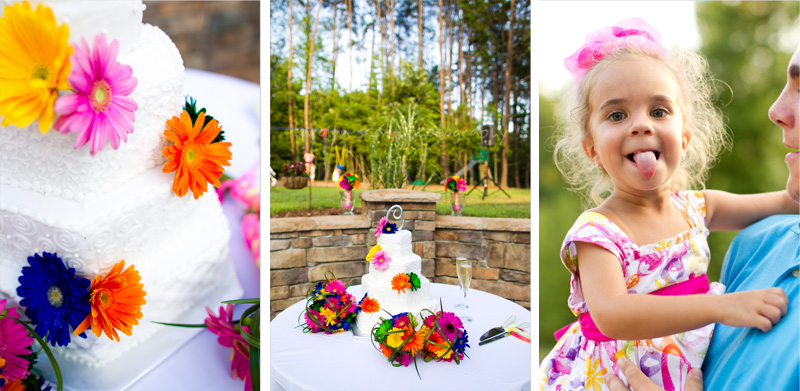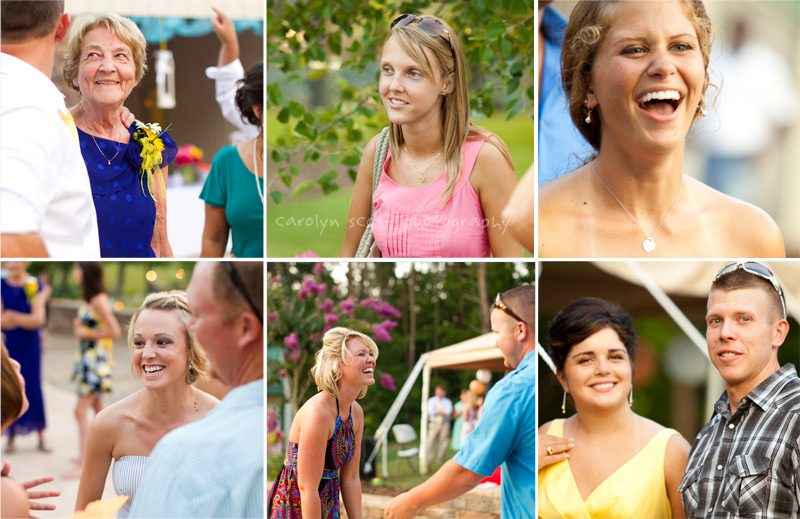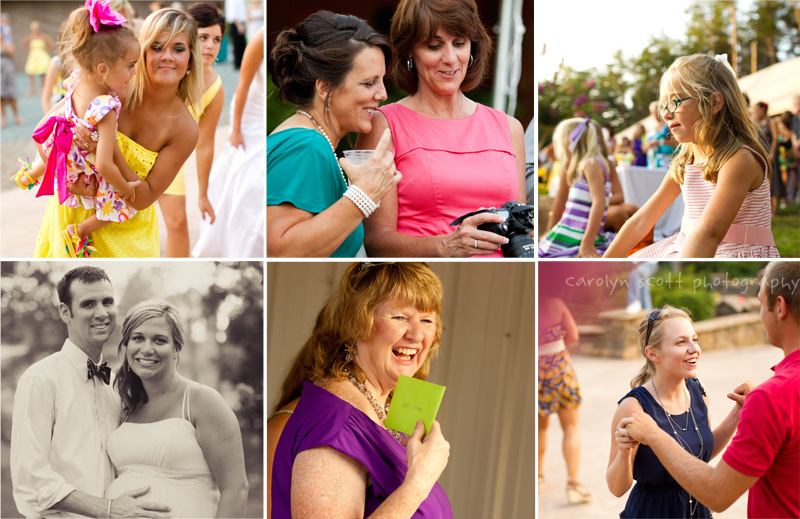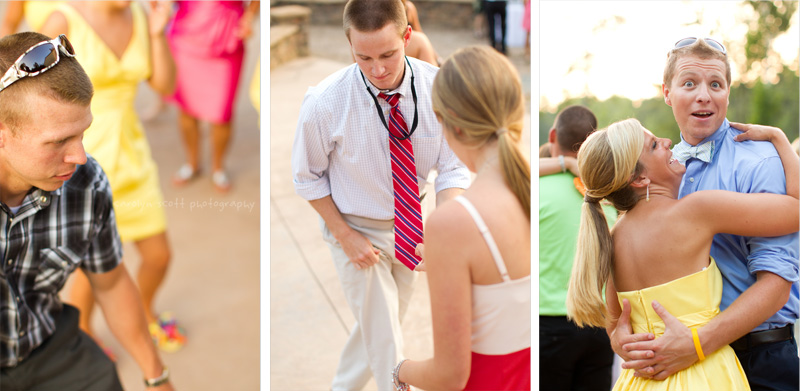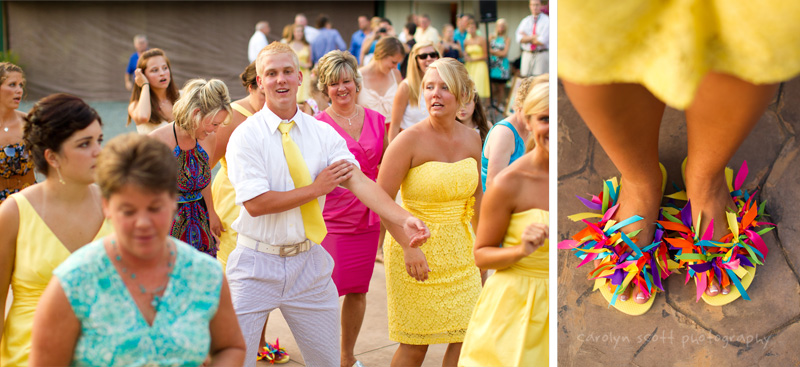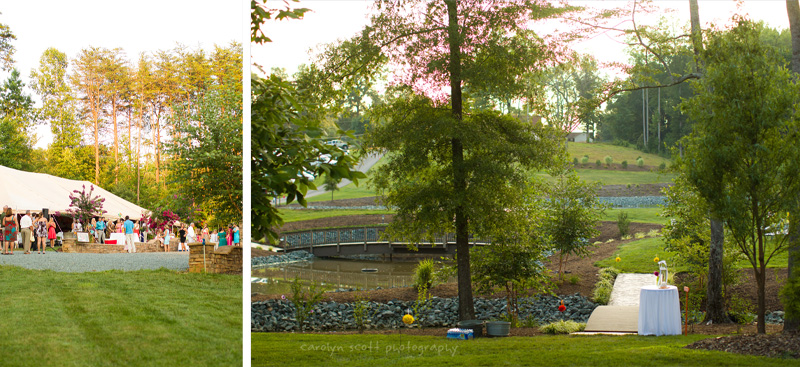 Thank you so much to Lindsay and Zac for having us and to their families for being extra supportive and awesome. :) We loved your wedding and hope you had a great time in Jamaica!