We get super nice and awesome clients all the time, but we feel like we really kick butt with the ones where we're like, "YEAH, YOU REALLY GET WHAT WE'RE TRYING TO DO HERE, MAN!" They just trusted us, and we felt the vibes of trust, so in turn we were able to do what we do best, and put orange parking cones on the bridesmaids' heads.
We met these two a while back. Both are from Pennsylvania (although Tracy grew up in neighboring Ohio), but Tracy roots for the Steelers (yeaaah!! wooooo!)  and Colin roots for the Eagles (booooo… hiss!!!). They told us at that initial meeting at their friends were going to be rowdy, and that there would be a lot of them. They were accurate on both accounts – this was the "youngest" wedding we've ever attended, with probably 70-90% of the guests being Tracy and Colin's age, and it was also quite rowdy (details left out to protect the would-be innocent under probably more normal circumstances). We were also informed closer to the wedding that Tracy's sister Karen, who is in the military, was Tracy's maid of honor. However, the military wasn't permitting her to leave base for the wedding, so they Skyped her in via iPad (she was carried down the aisle and was part of the family pictures).
When I asked Tracy what her dress looked like, she told me it had a "crumb catcher"… which was explained to me that it was fitted but had "a bit of pizazz at the top." She then proceeded to make large jazz hand motions near her armpits. Turns out that she was totally accurate and her dress was kinda like having permanent jazz hands attached to the top and was awesome and completely gorgeous (Colin, you weren't too bad yourself as the coral tie probably served as a bit of a jazz hand too). I told Tracy to make sure that she ate things really messily to see if the top did actually catch crumbs. I hope she did. Best part of the entire wedding? Listening to "I Swear" by All-4-One during their first dance and witnessing it cause middle school dance flashbacks for everyone involved. We love youuuu, Tracy and Colin!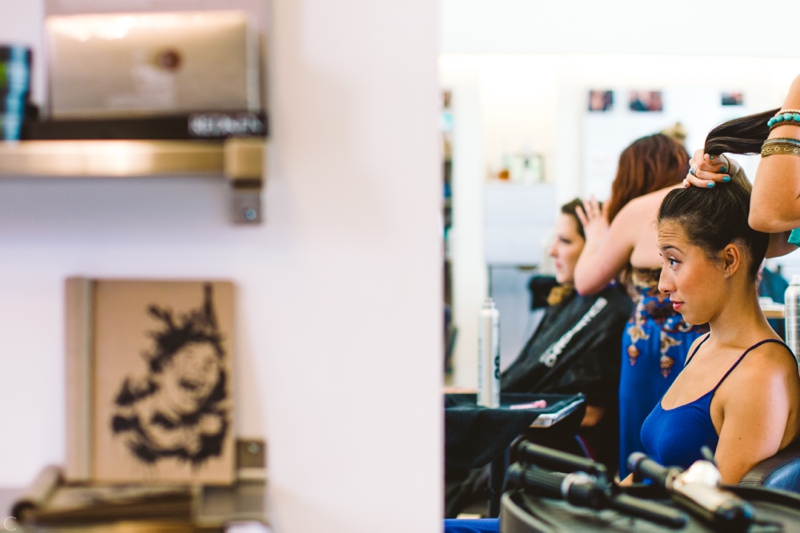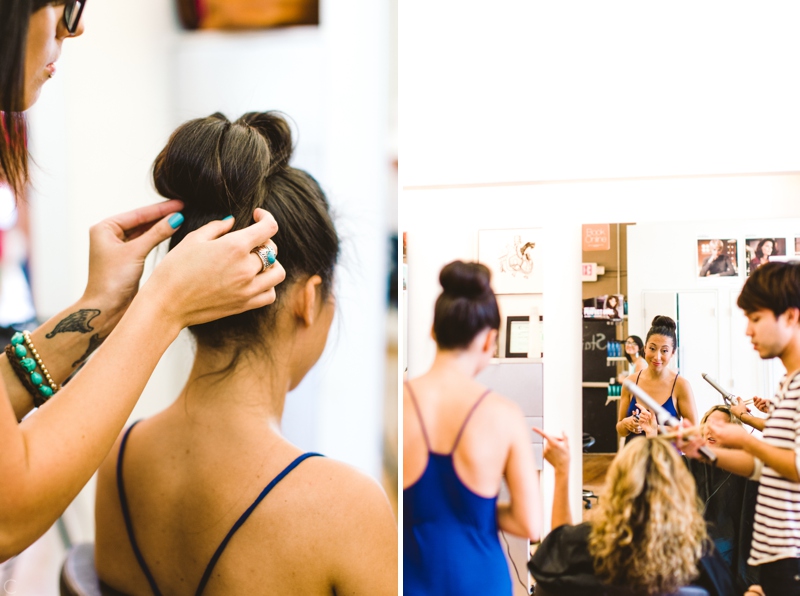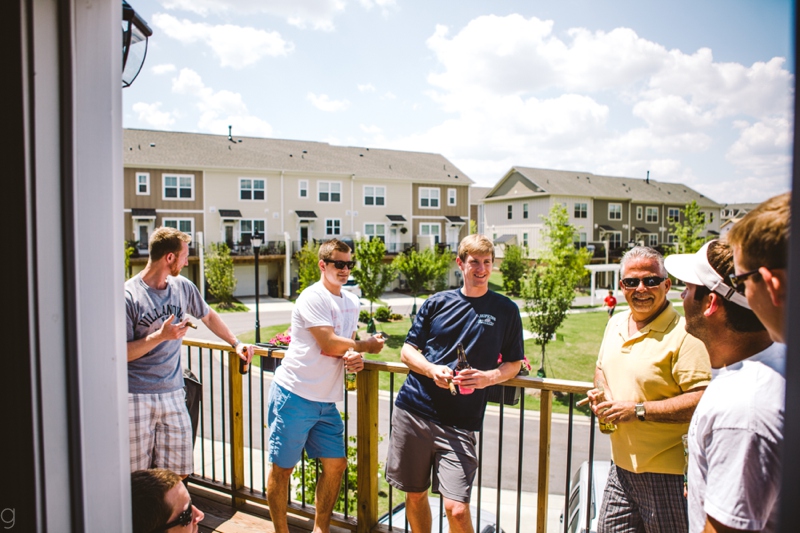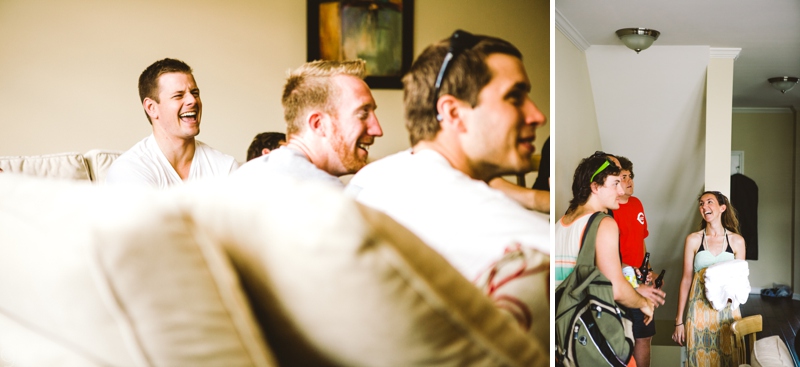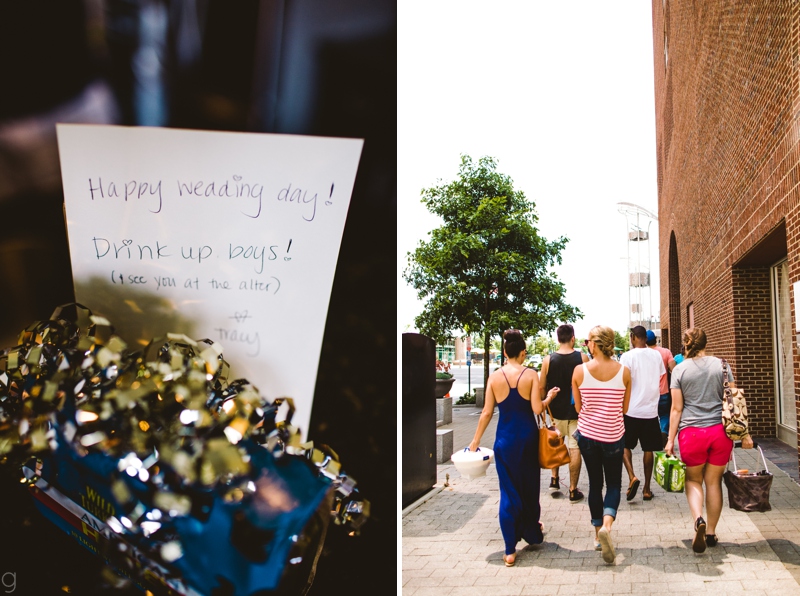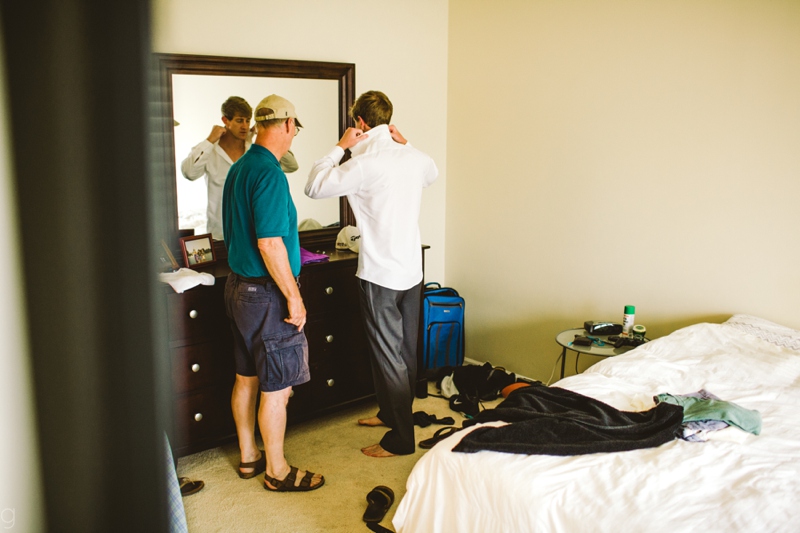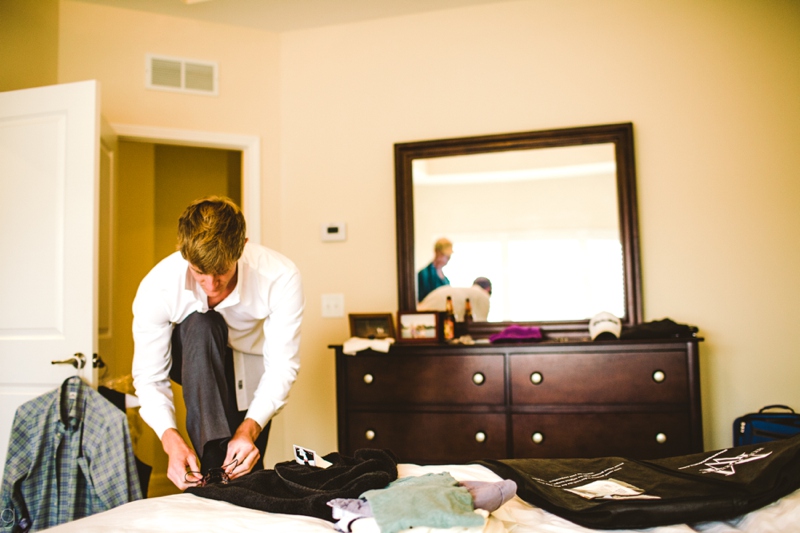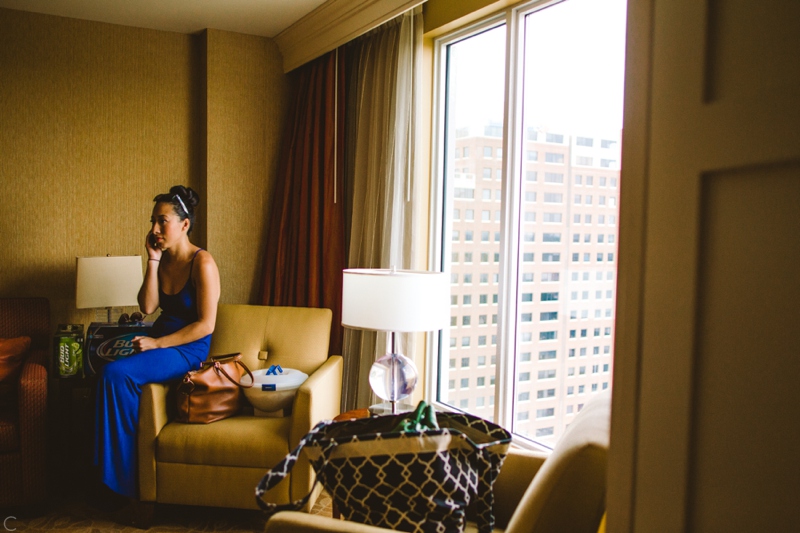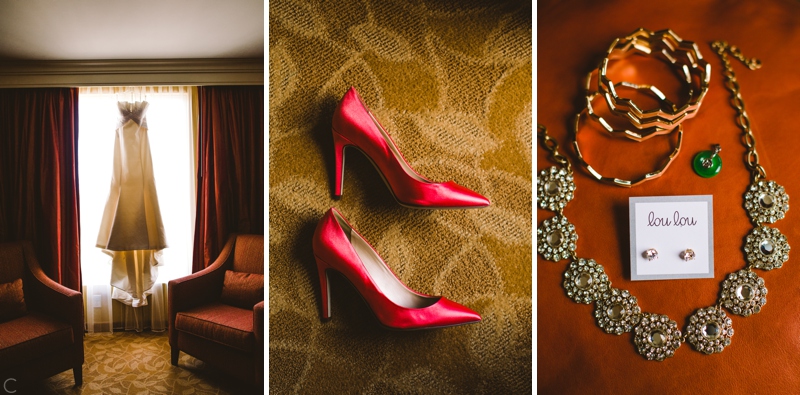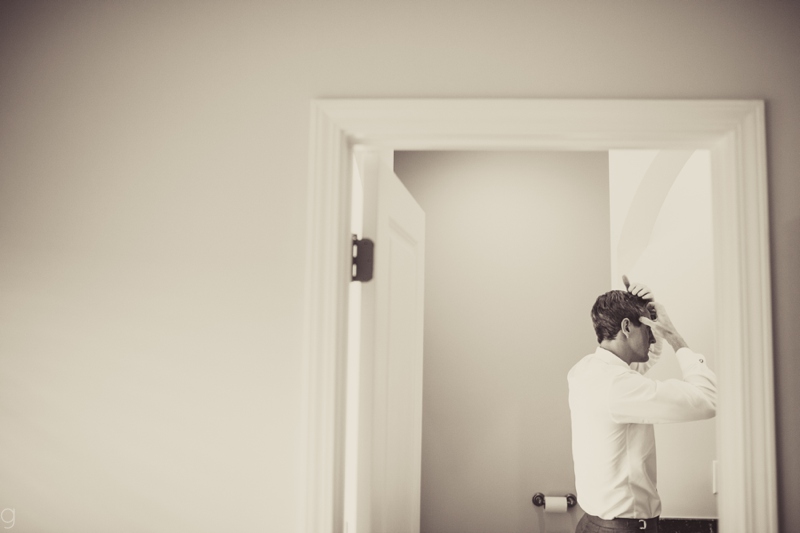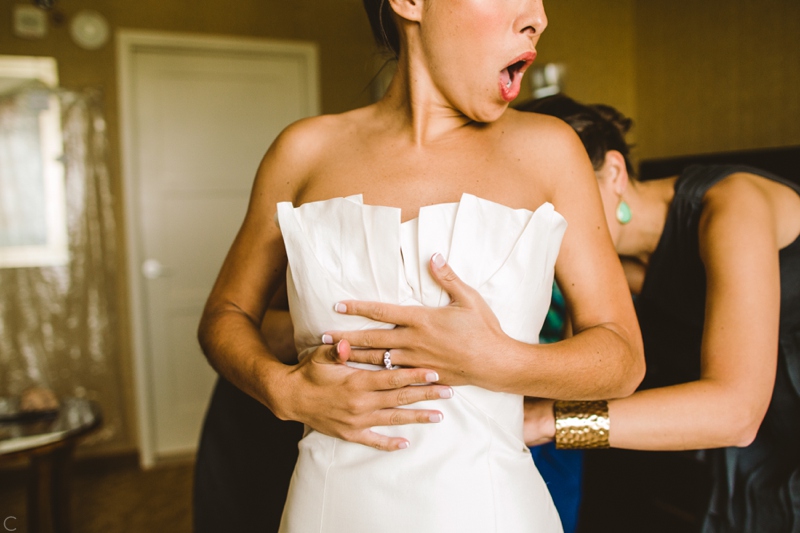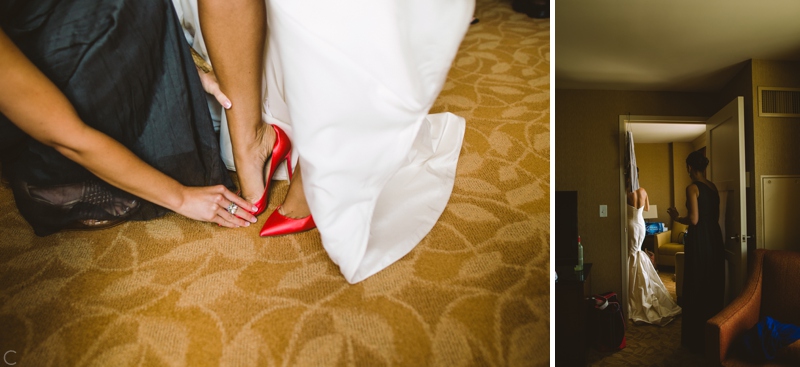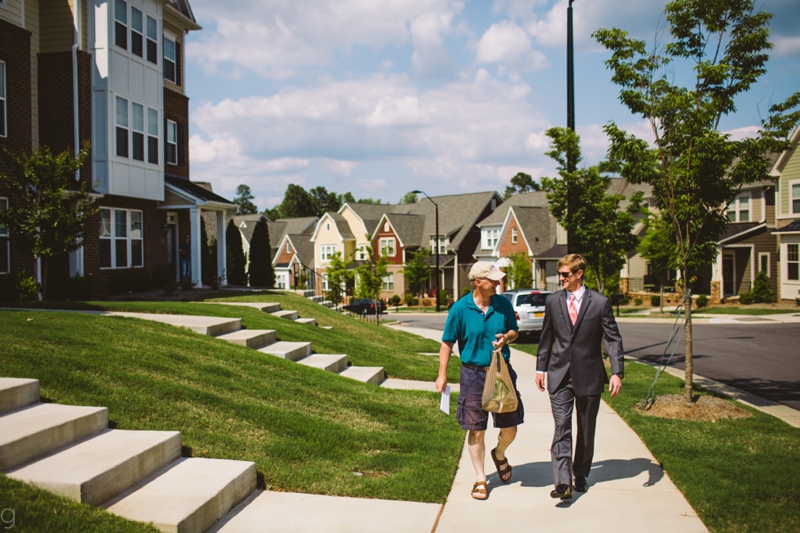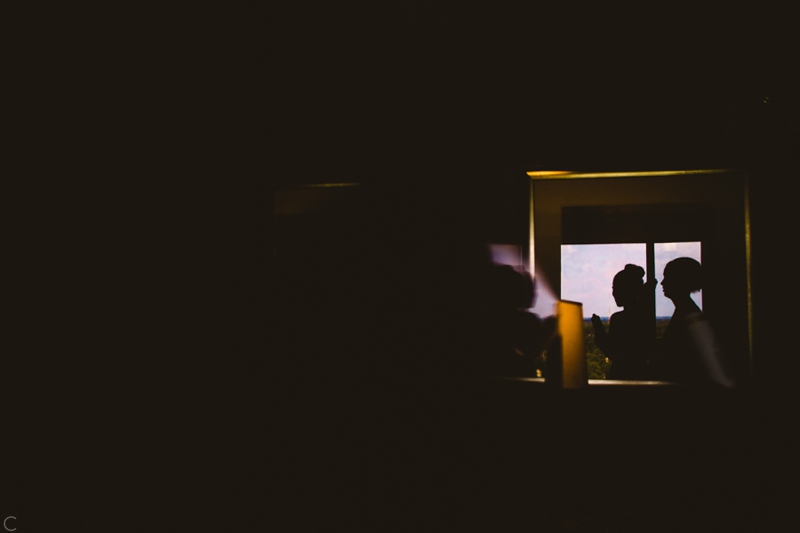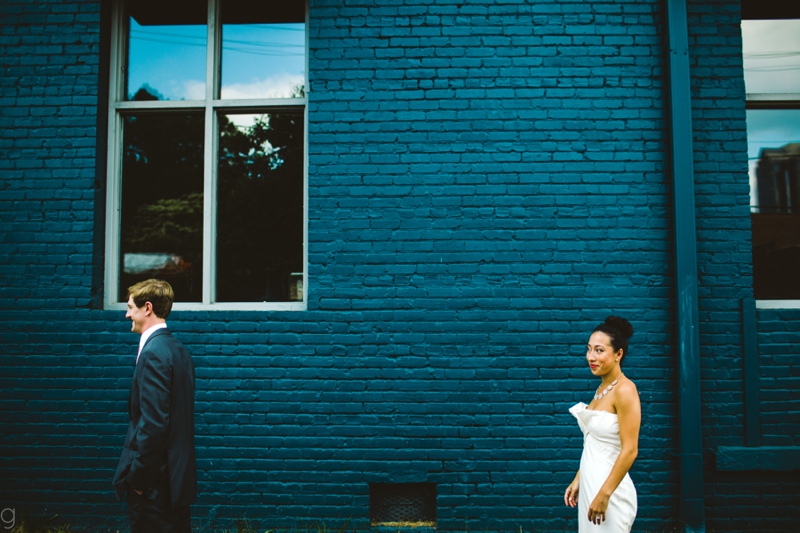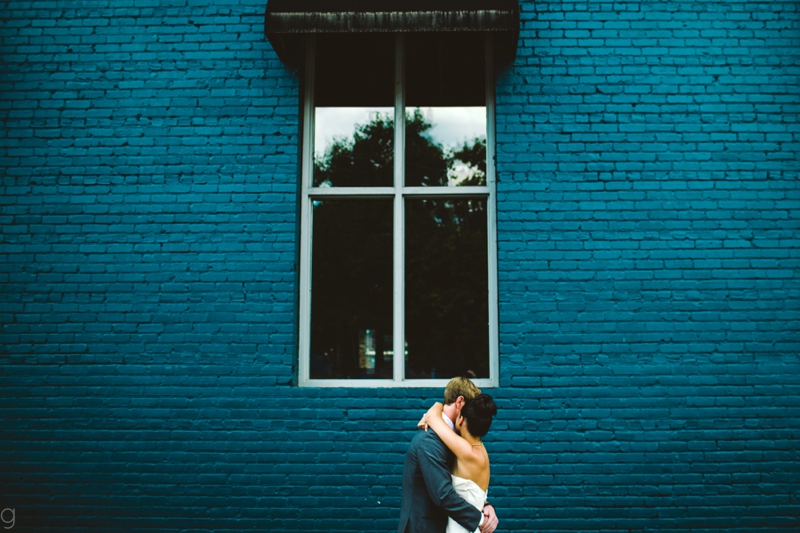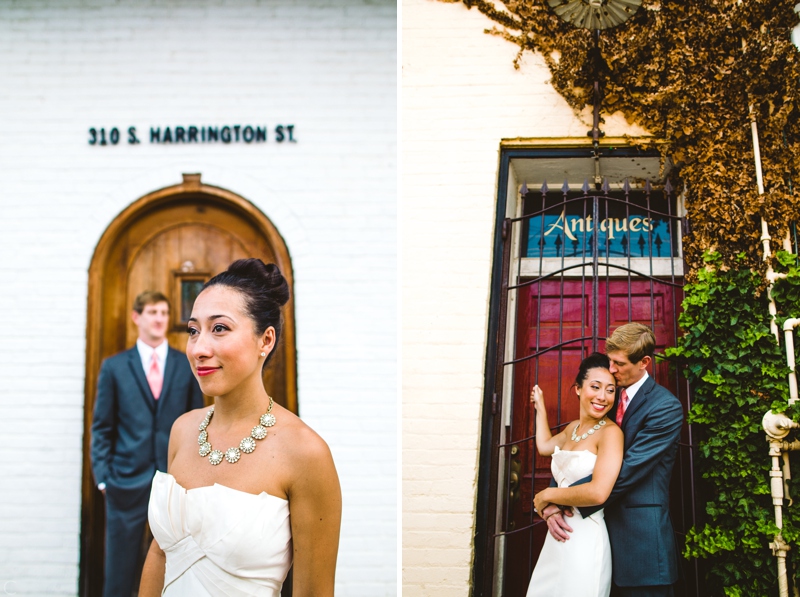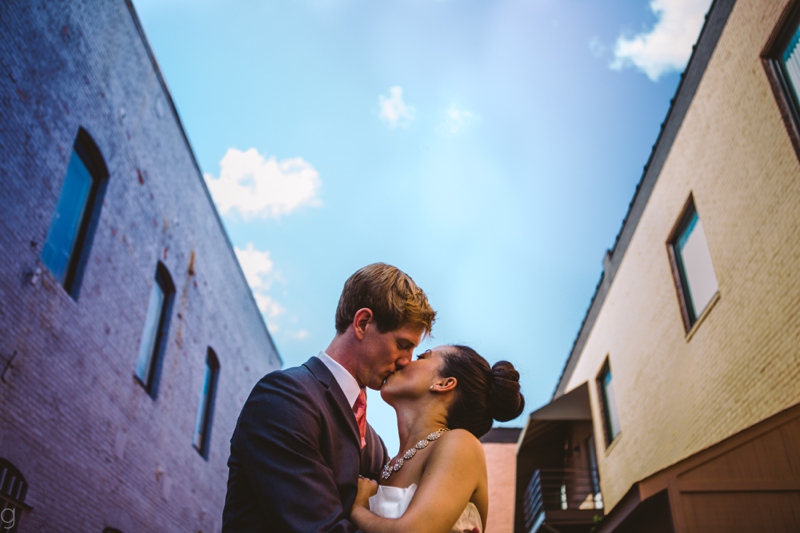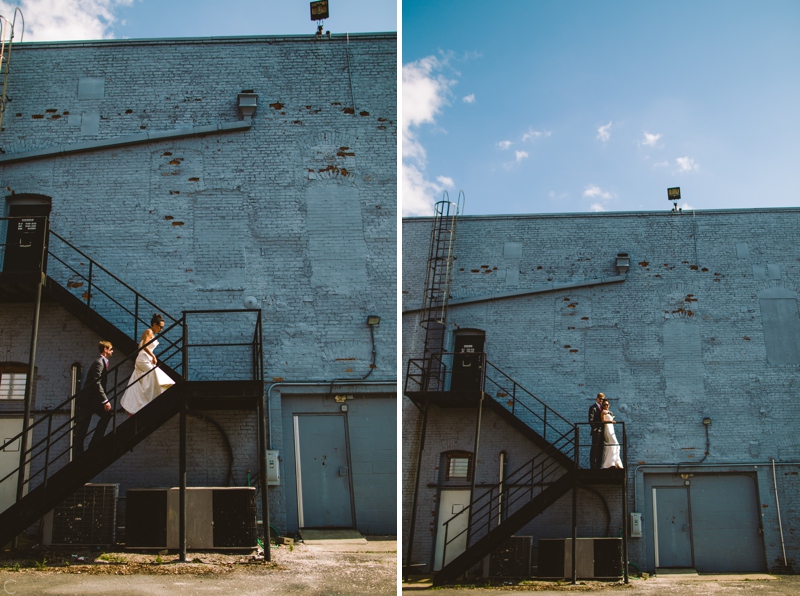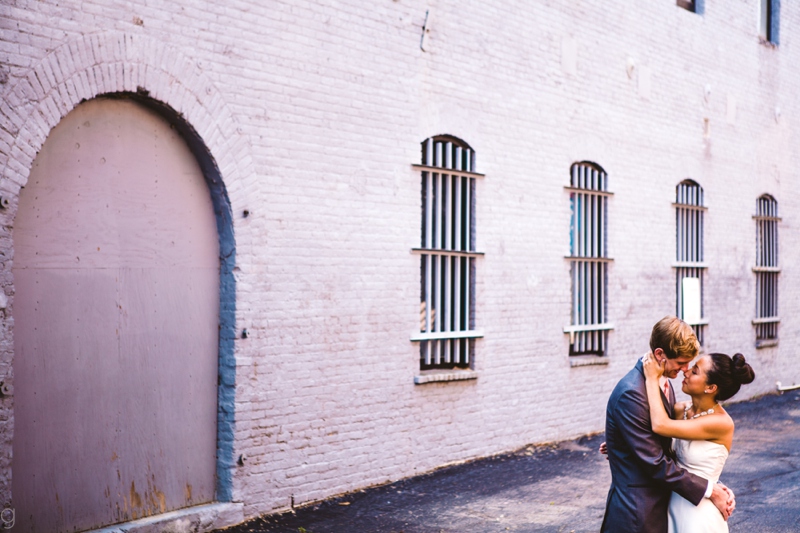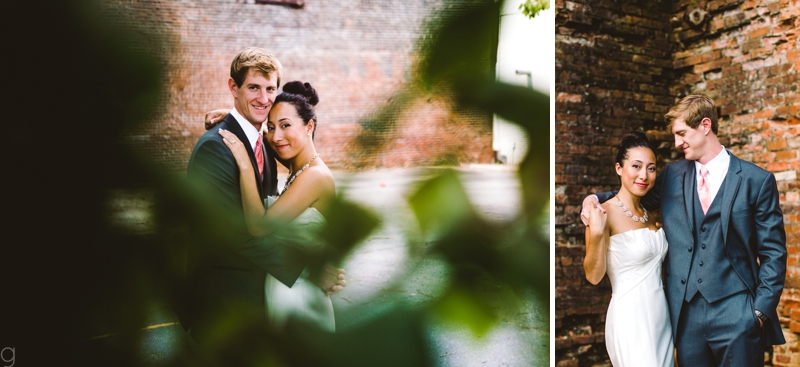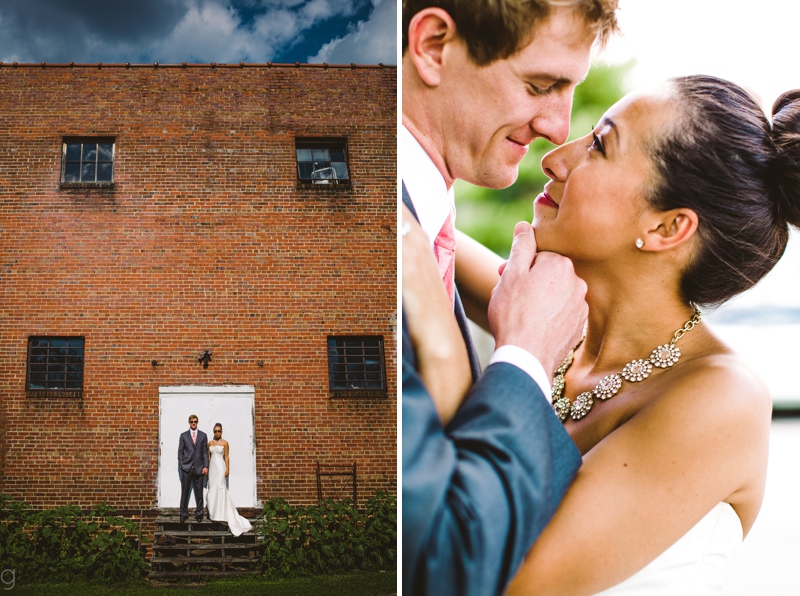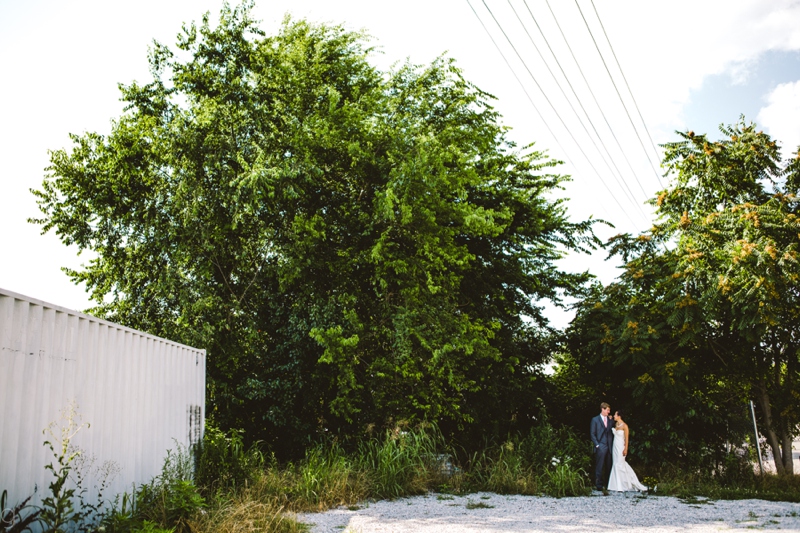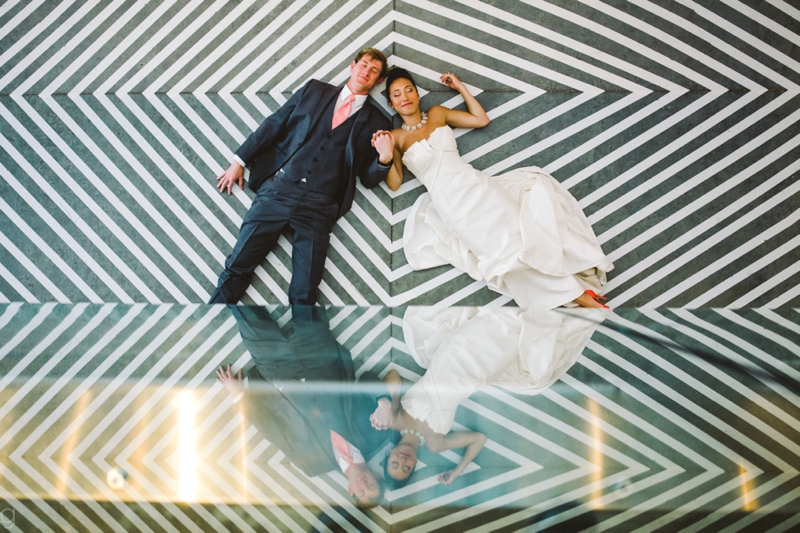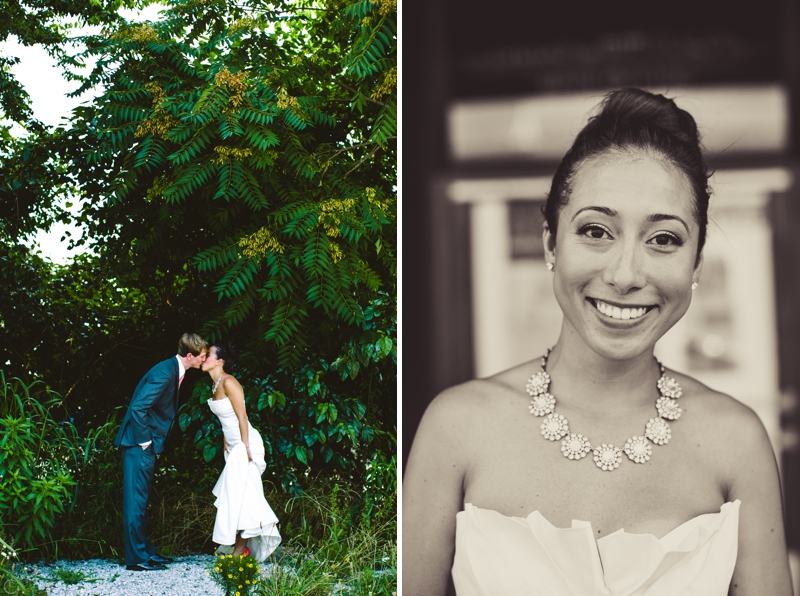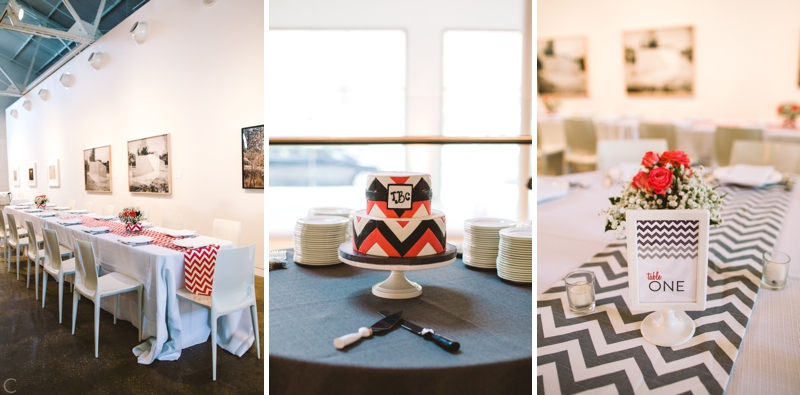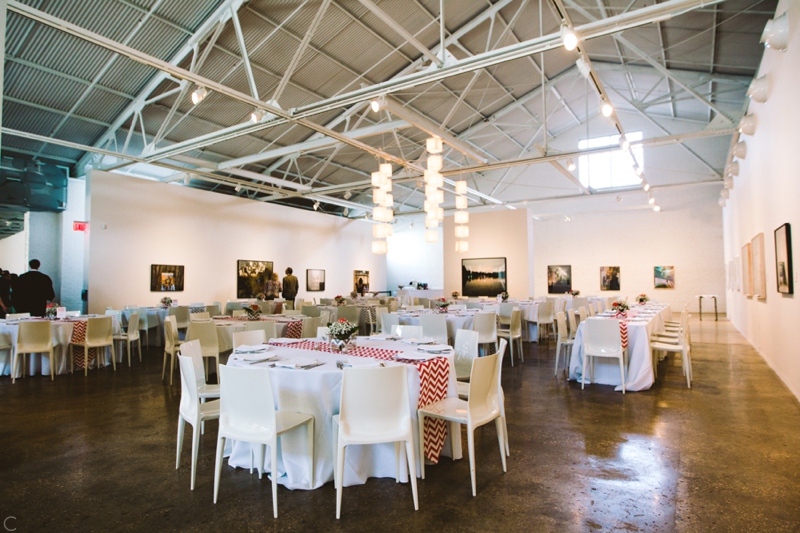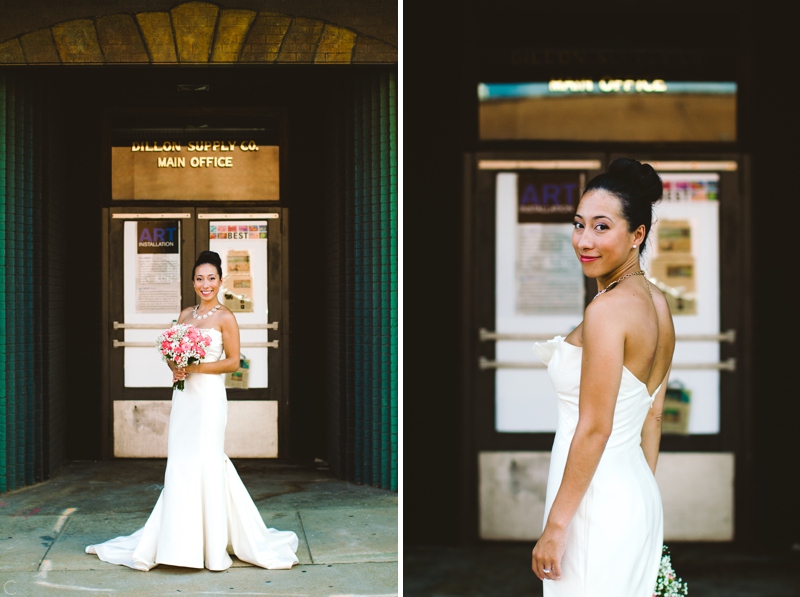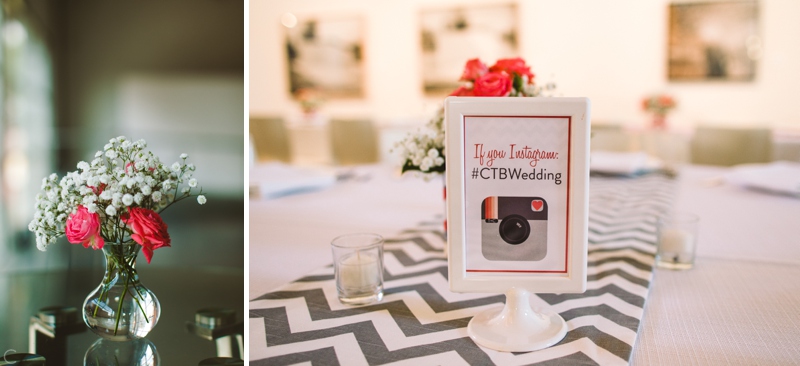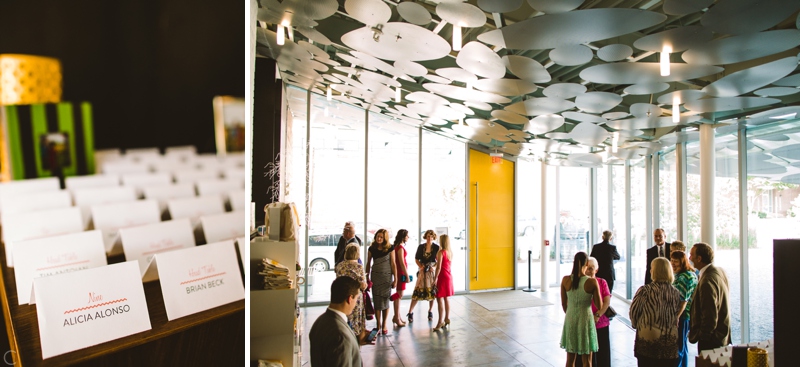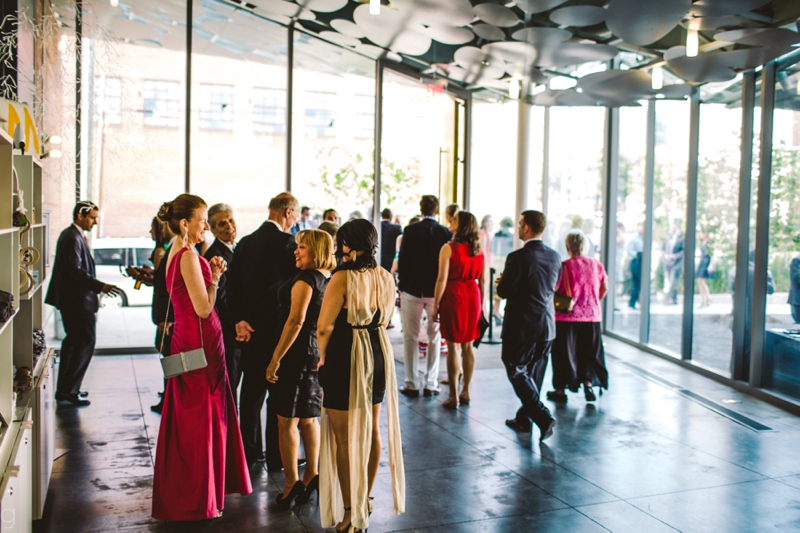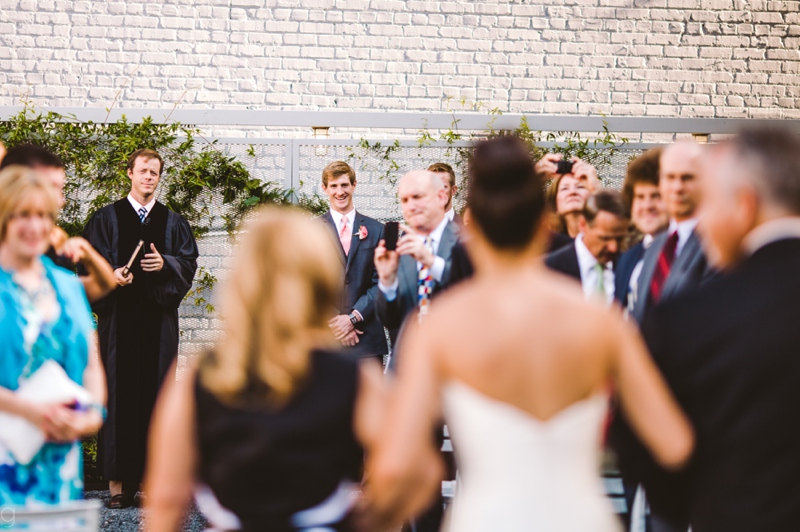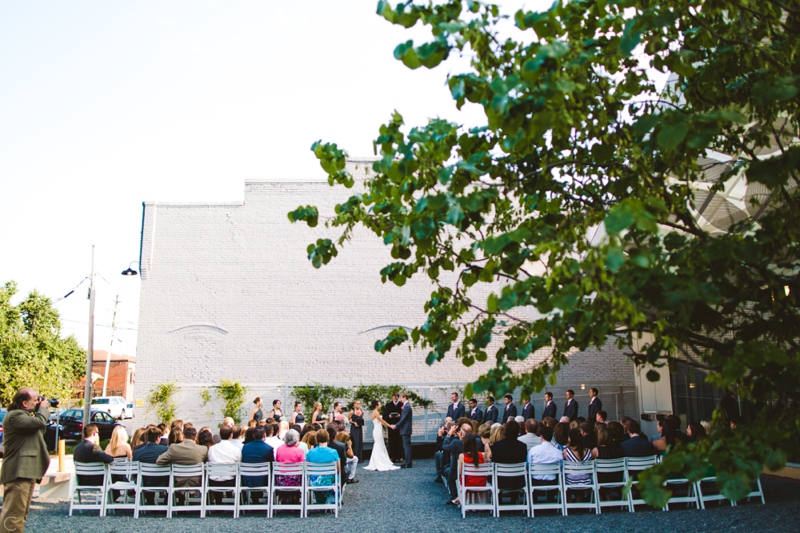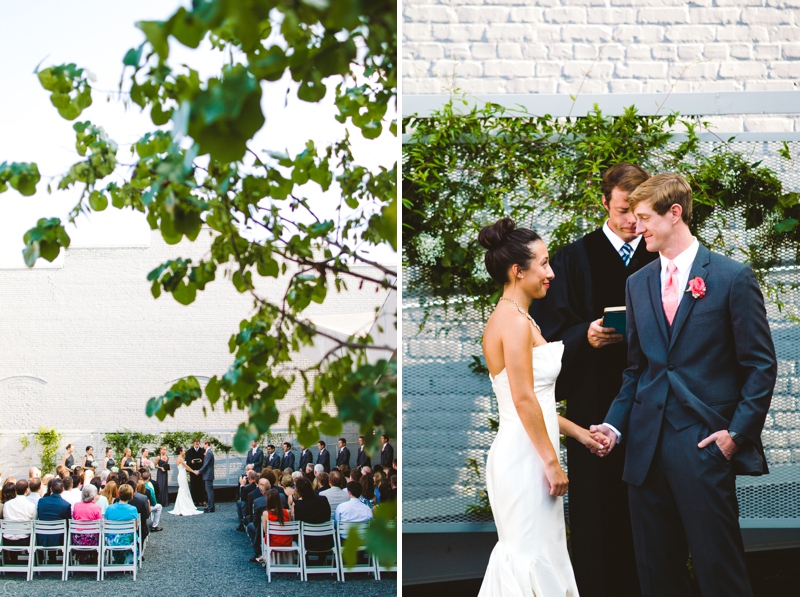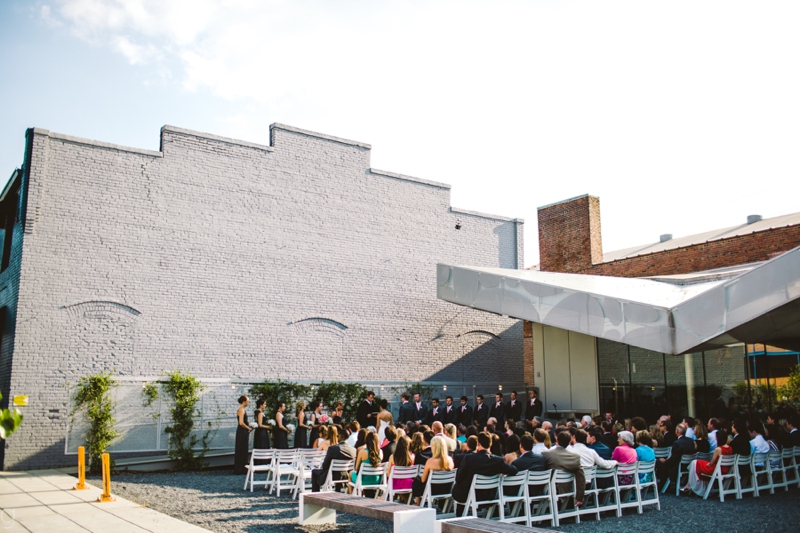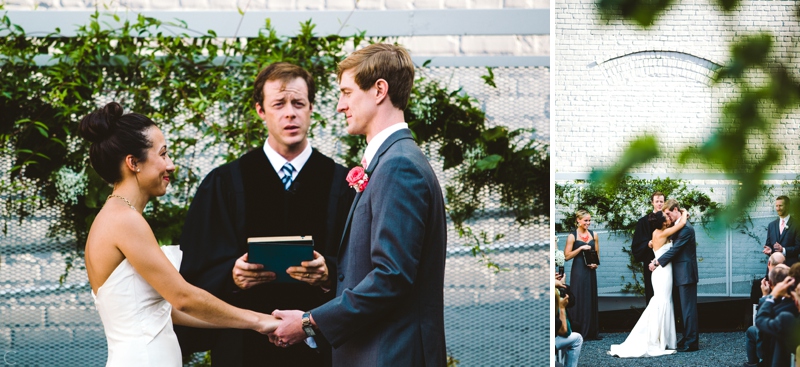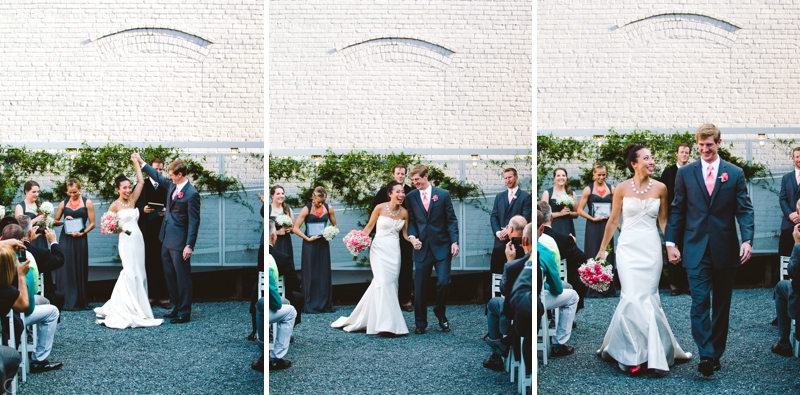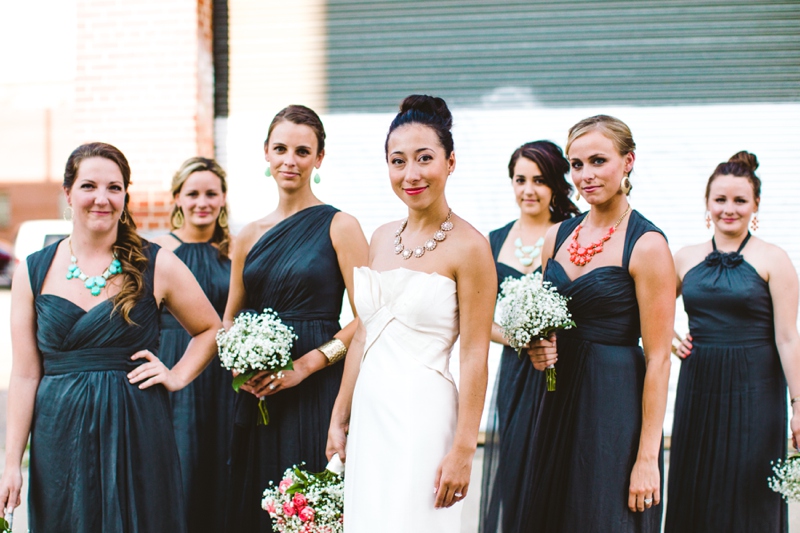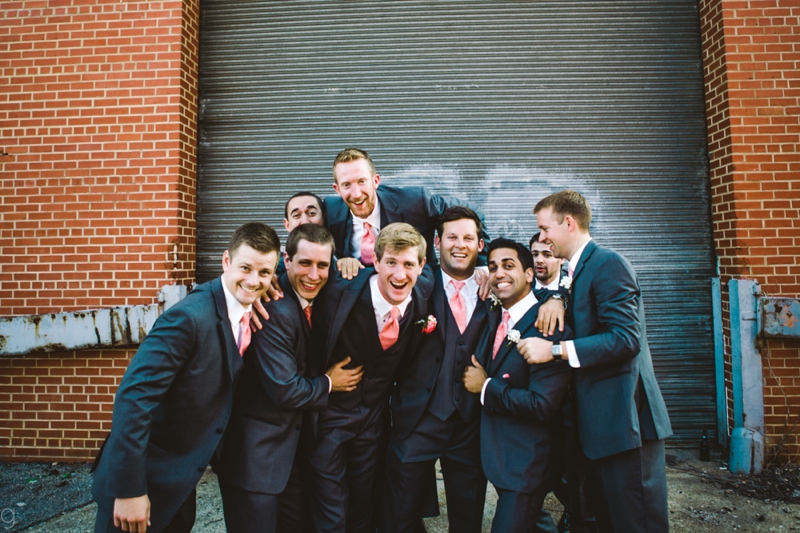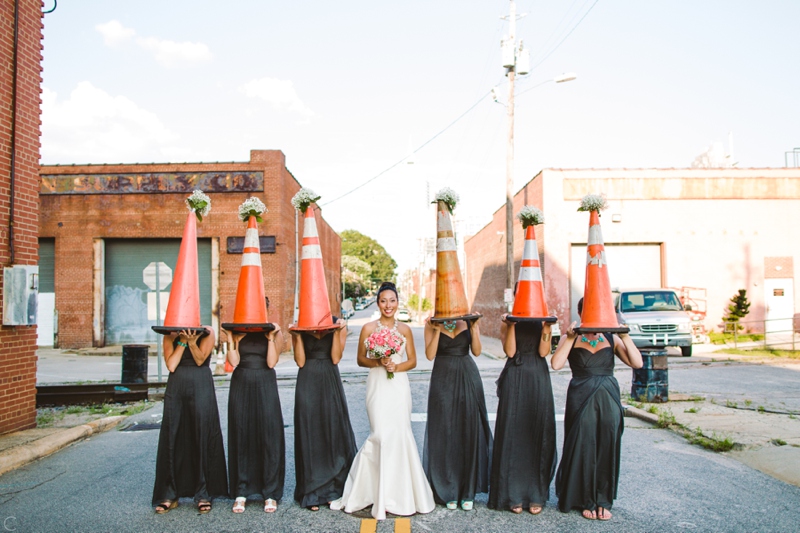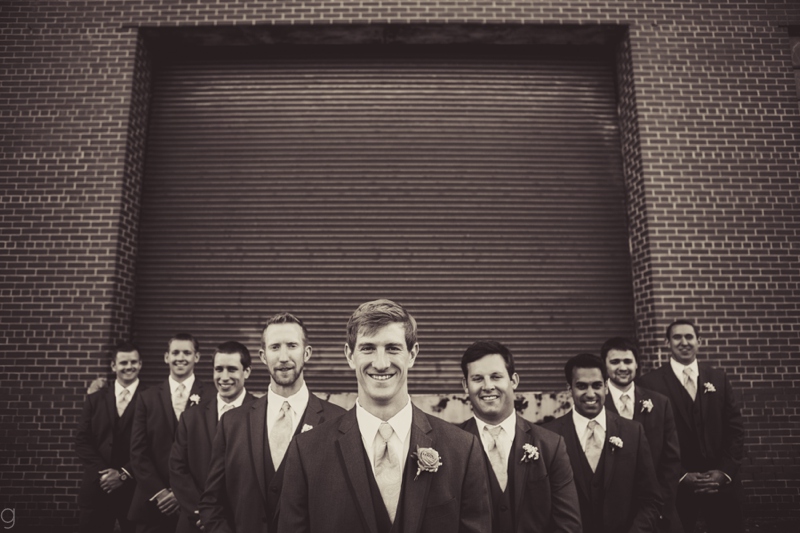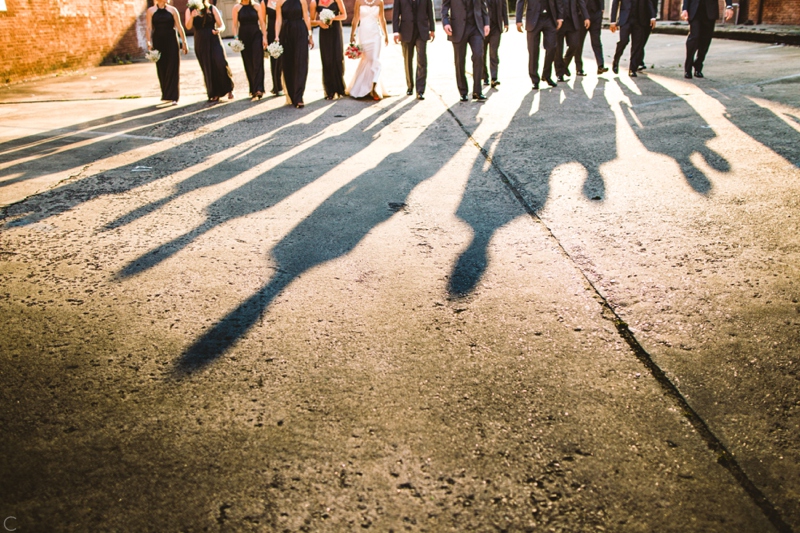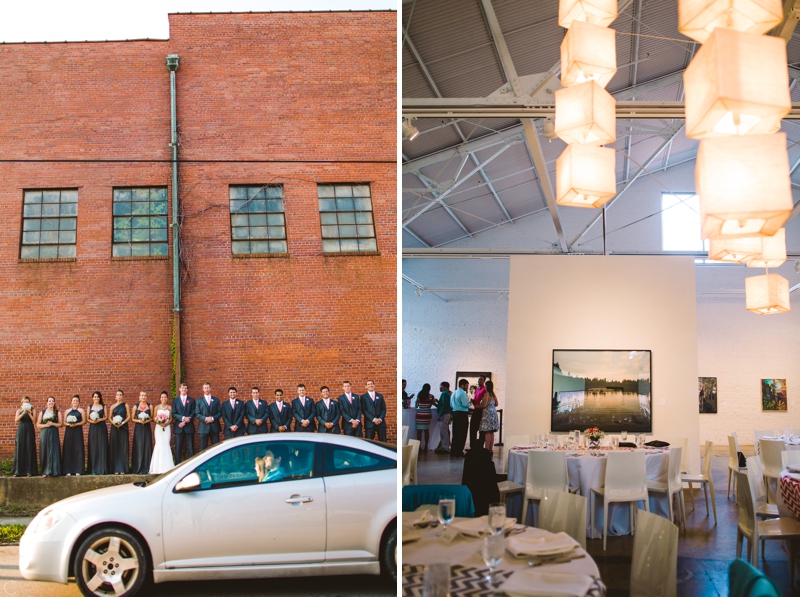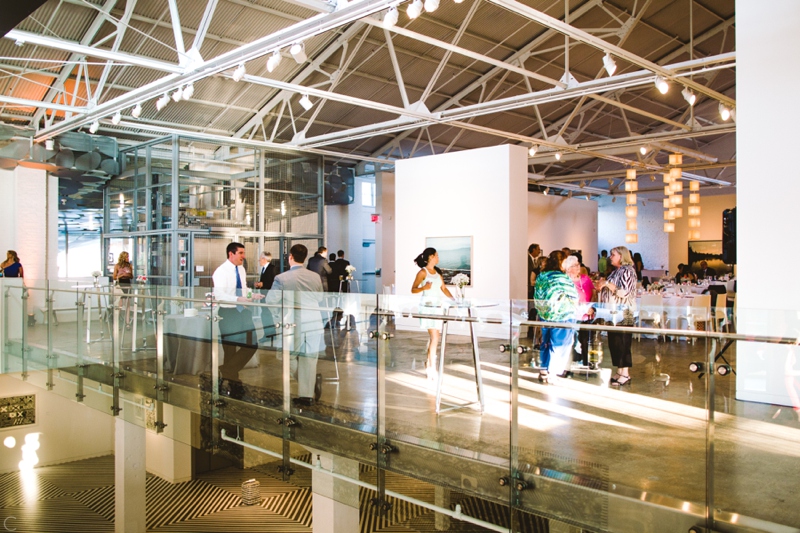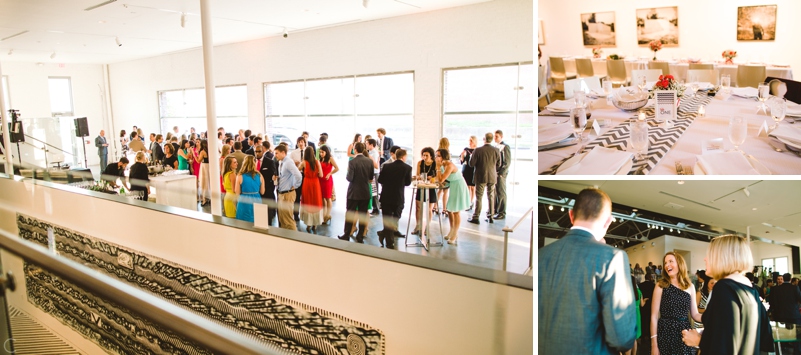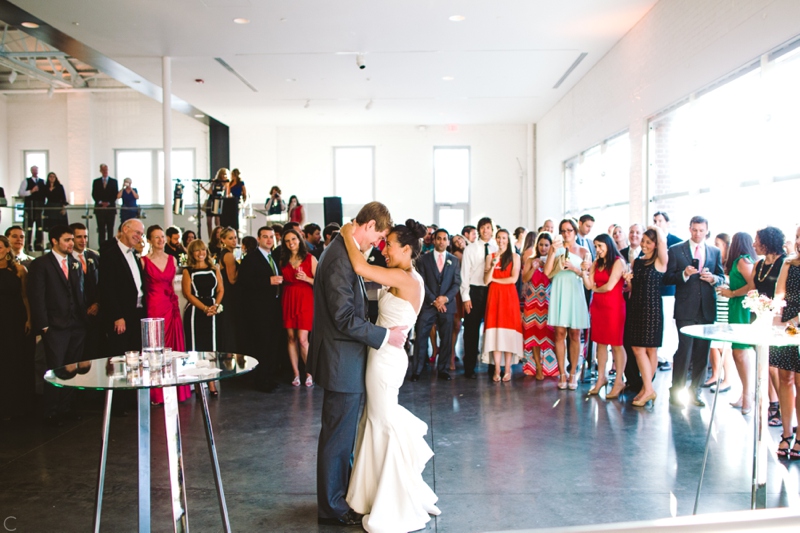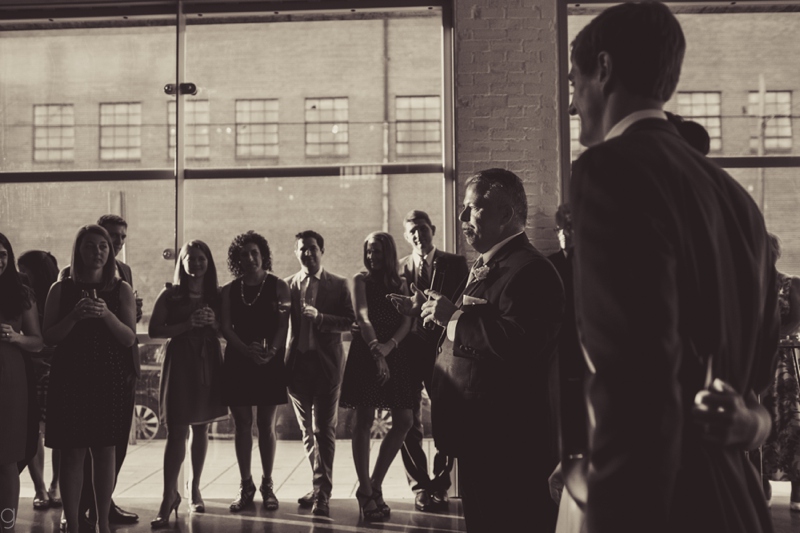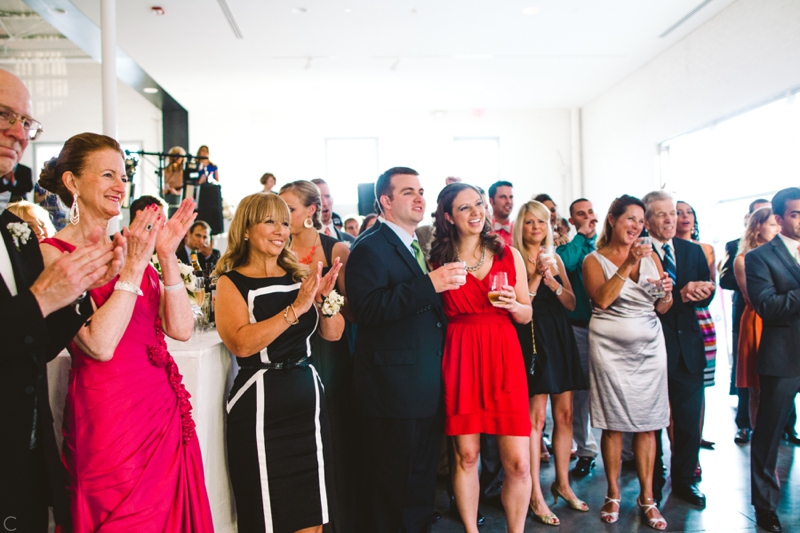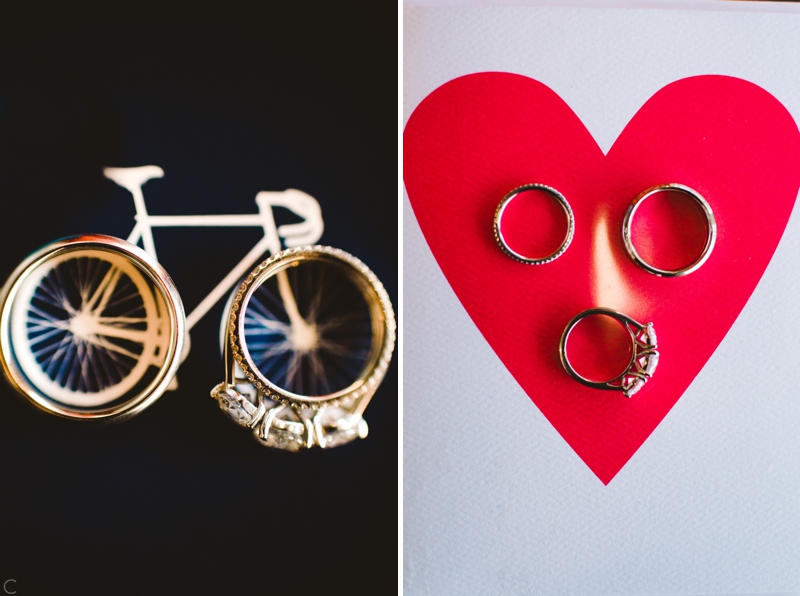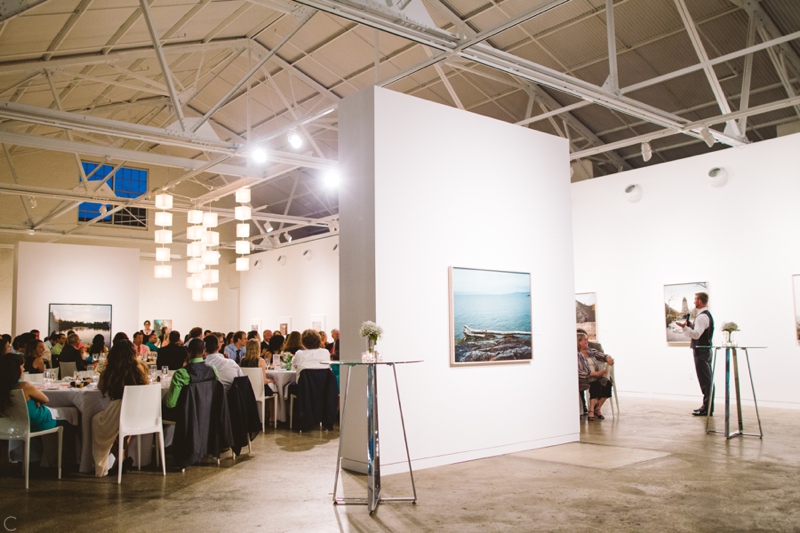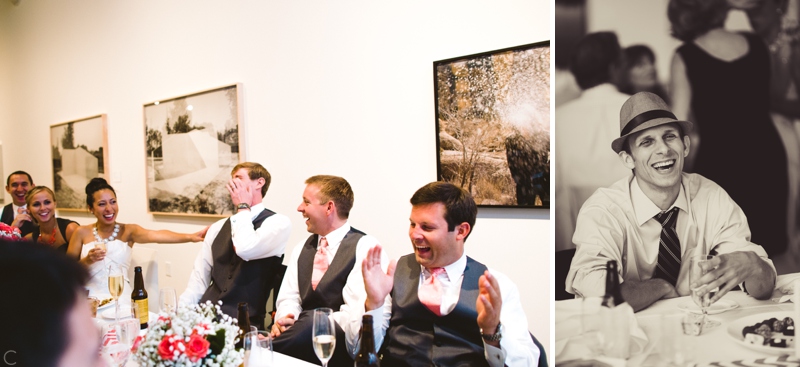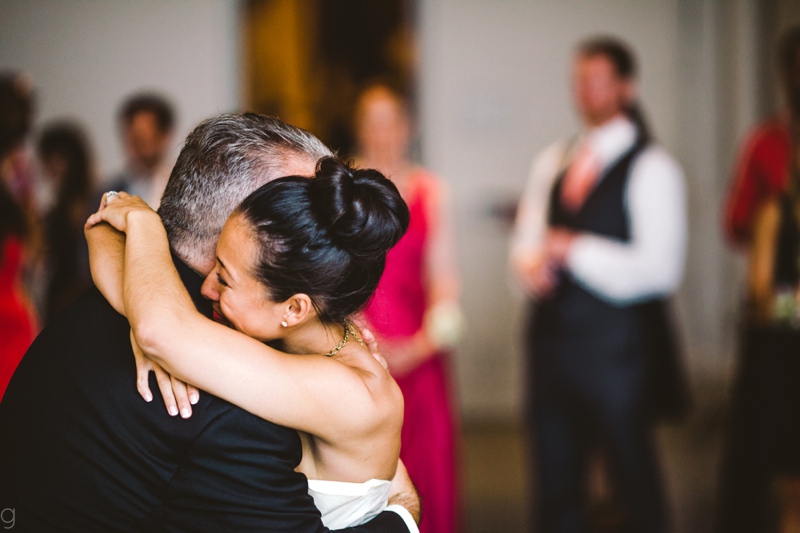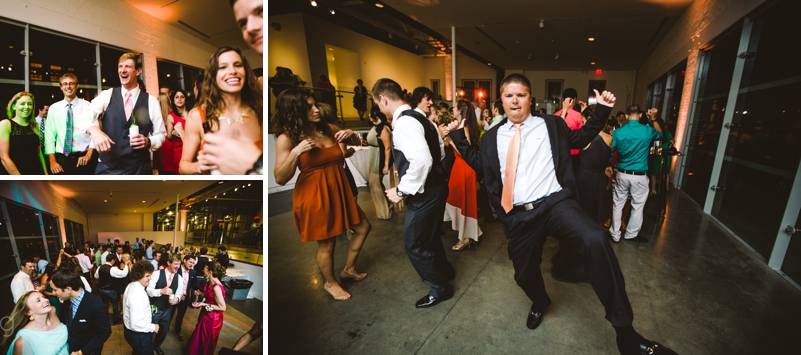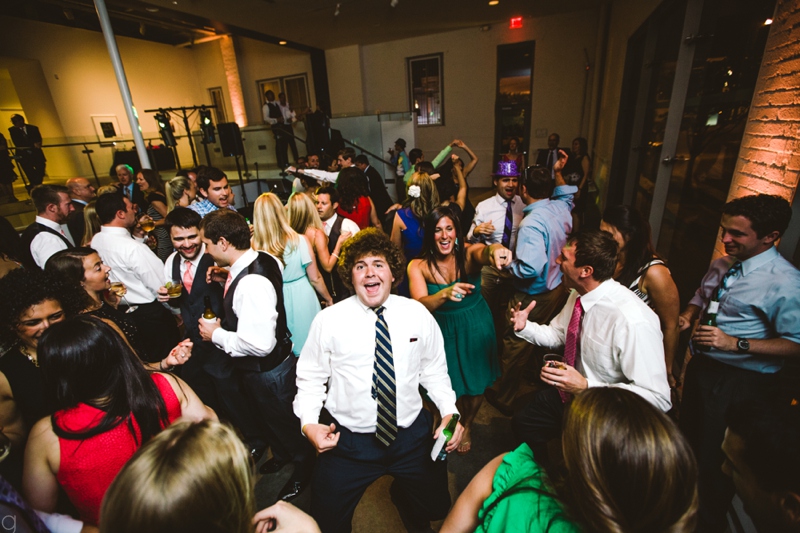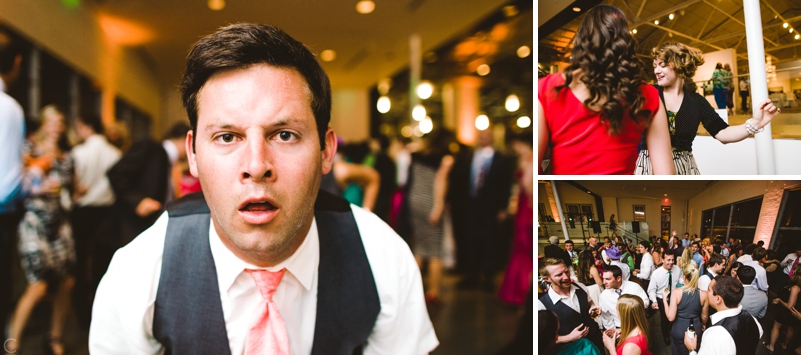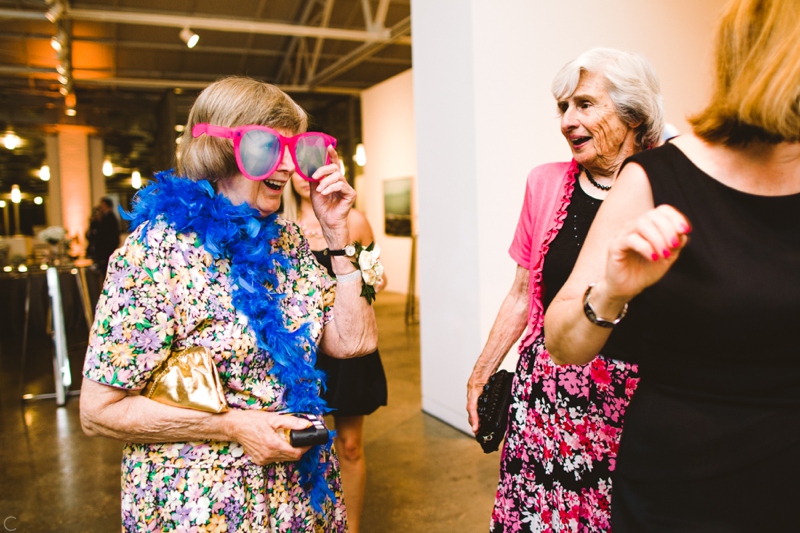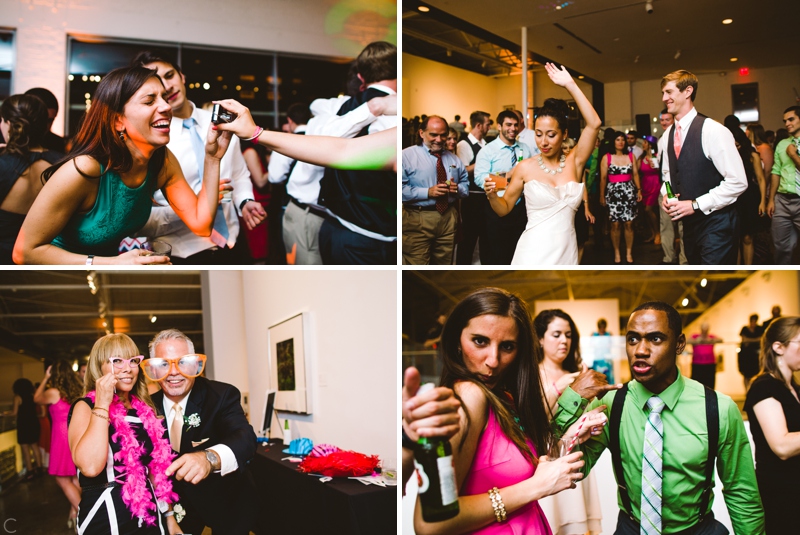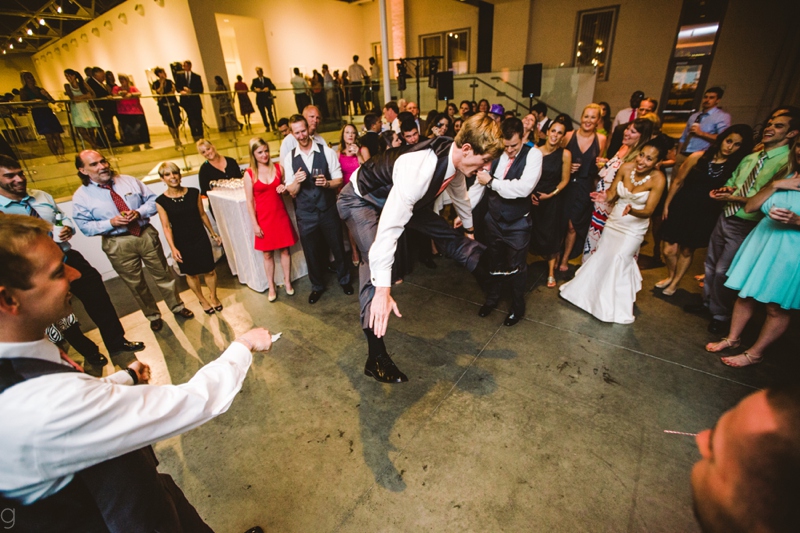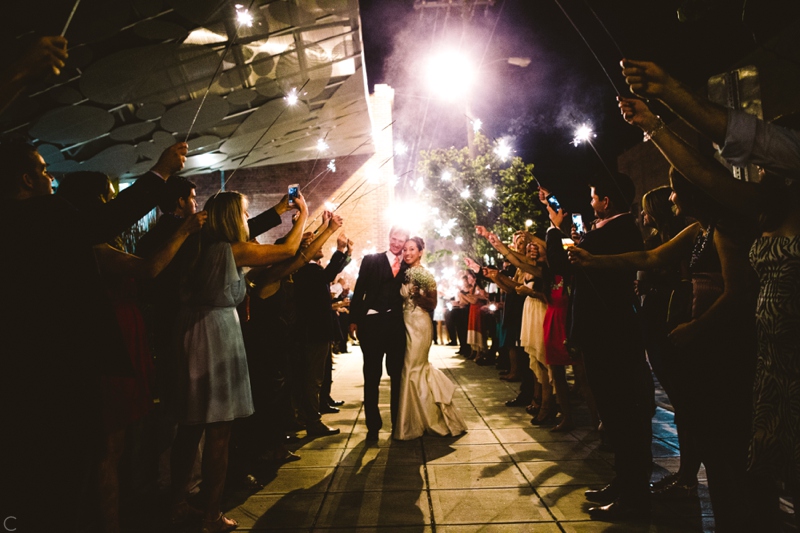 Date: June 15, 2013
Ceremony and Reception Venue: CAM Raleigh // Raleigh, NC
First Dance Song: "I Swear" – All-4-One… nothing like a middle school throwback
Tracy's Occupation: Marketing and public relations for an engineering firm
Colin's Occupation: Engineer
How You Met: Not at work! We actually work for different companies. We met through friends at Village Draft House and bonded over iTunes playlists.
Interesting Bride Fact: Terrified of cats (sorry, Carolyn + Geoff!) + Edward Scissorhands **Editor's Note: It's okay, Tracy, we still love you.
Interesting Groom Fact: Holds New Eagle Elementary School male pull-up record (held overall record until recently beat by a female gymnast)
Honeymoon Destination: Turks + Caicos
Vendor Credits: Officiant – Pastor Lindsey Williams | DJ – Randy Bennett of the Joe Bunn DJ Company | Florist – English Garden | Cake – Sugarland | Caterer – PoshNosh | Hair/Makeup – Belle Trachtenberg of Alter Ego | Coordinator – Jamie Leigh Events | Graphic Design – Lauren Hall