Remember Lauren and Nick? They probably look familiar from jumping off baggage carousels at the airport for their engagement session. Their wedding was equally impressive and entertaining on all fronts.
Fun facts: 1.) They played Rockabye Baby lullaby renditions of Pearl Jam songs for their ceremony seating 2.) Lauren handmade all of the paper flowers for the bridesmaid bouquets and the boutonnieres 3.) Their friend made delicious cupcakes (and gluten-free ones!) and I ate them happily 4.) Lauren's shoes had giant birds on them and were the best things I've seen in a long time and I should probably buy these for myself right now 5.) Their first dance was to Hall and Oates. And what self respecting person doesn't love themselves some Hall and Oates?
The weather was gorgeous, the bride and groom were gorgeous, and we had a fantastic time. They let me put their rings on sushi and weren't afraid of a little graffiti or slightly muddy/train track conditions. Lauren informed me that her dress was bought online and also comes in blue, so as soon as I can think of an opportunity to wear a dress this fabulous, I'll buy it. Congratulations on your marriage, friends, and we hope to see you at a Pearl Jam concert real soon.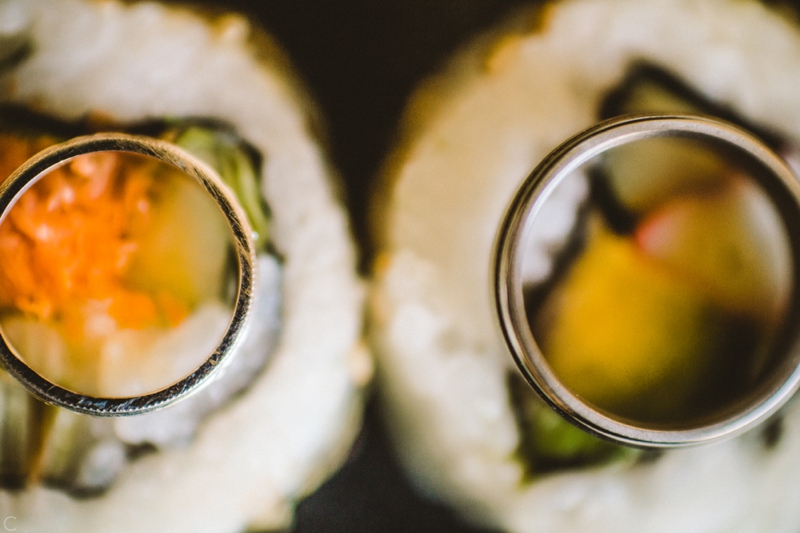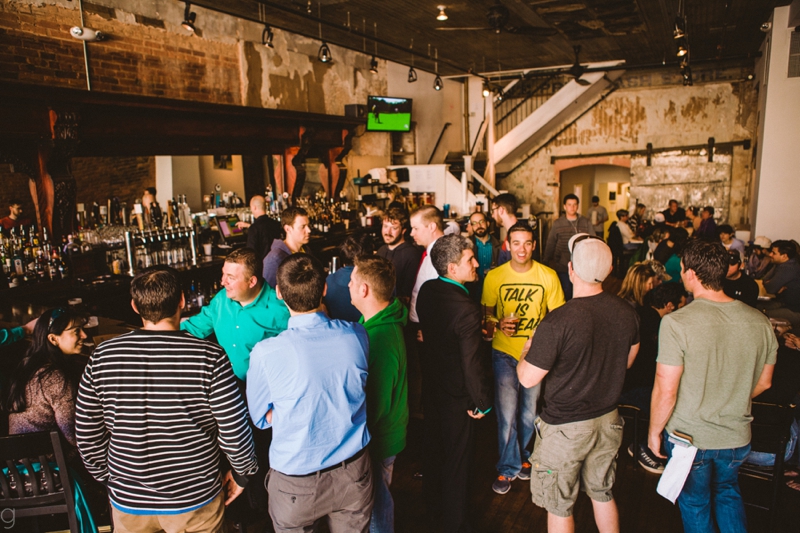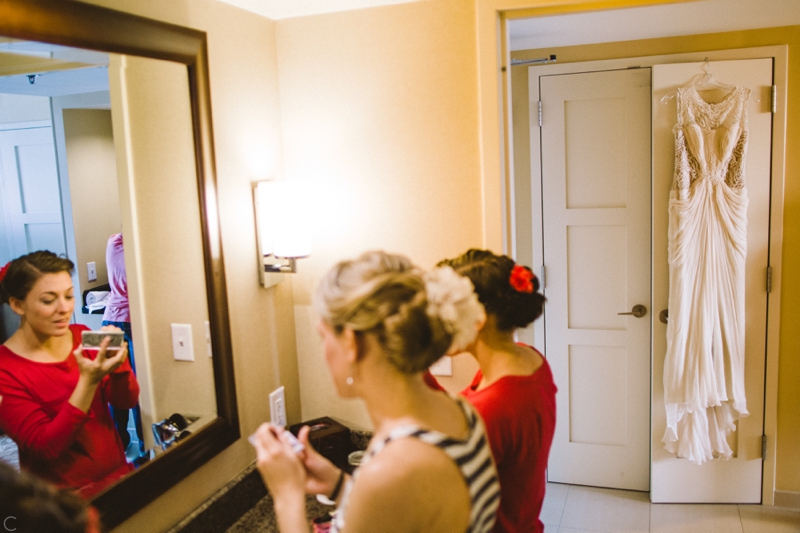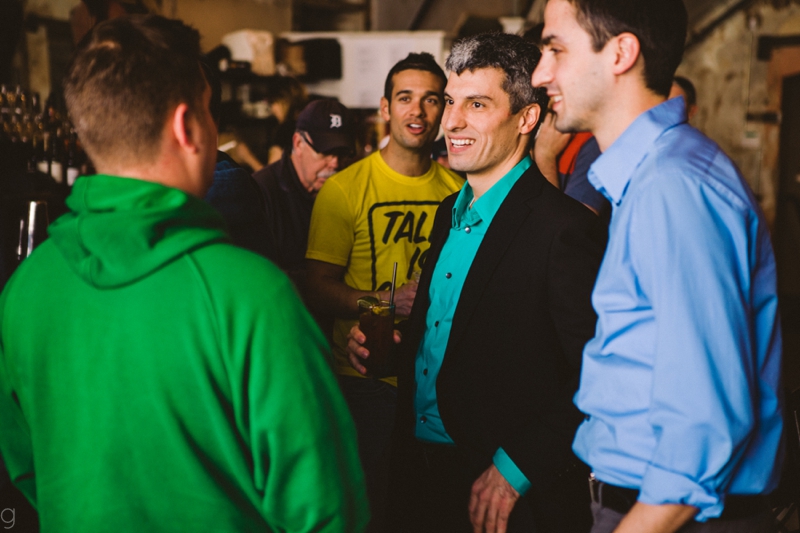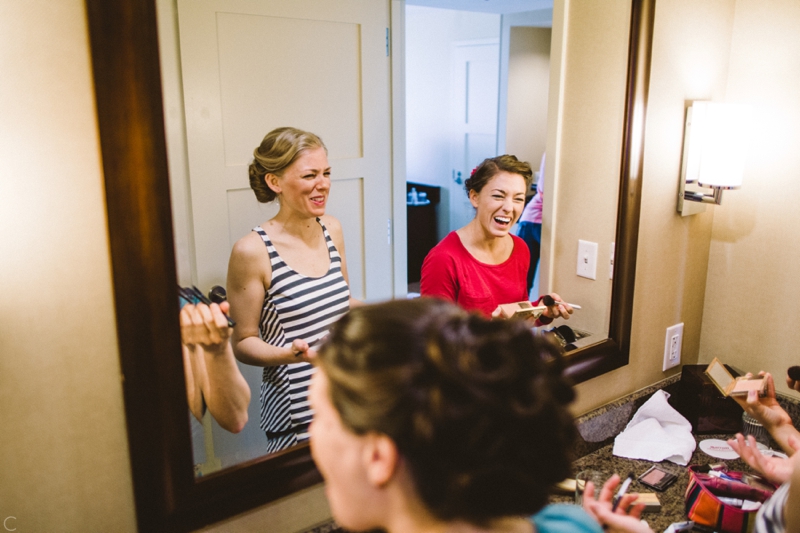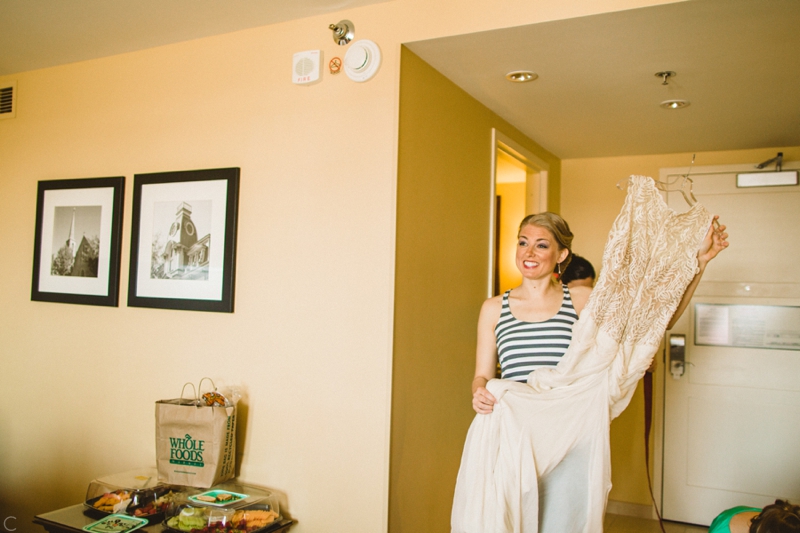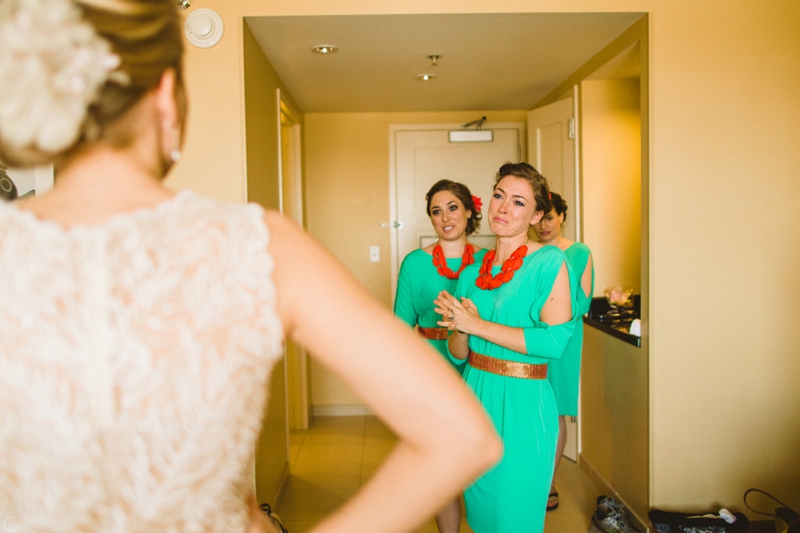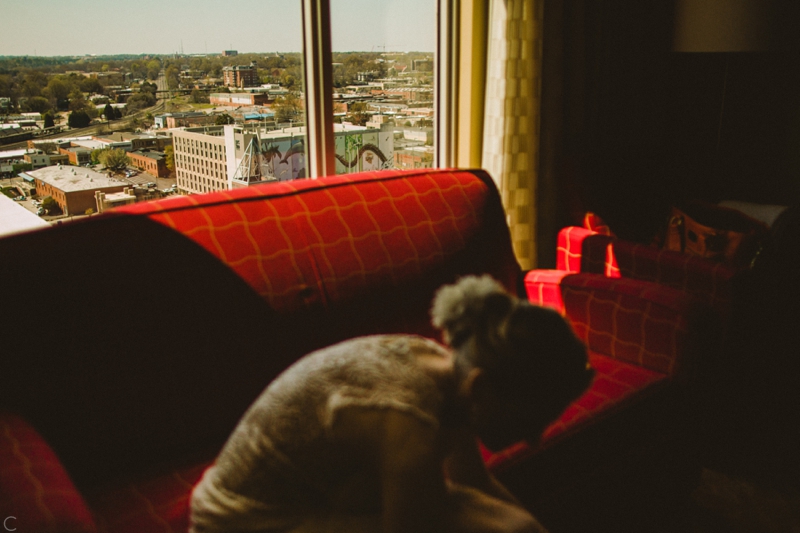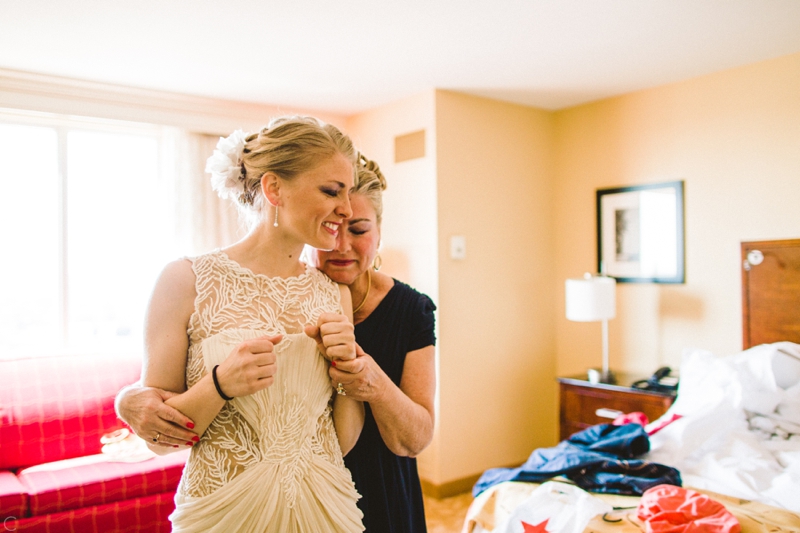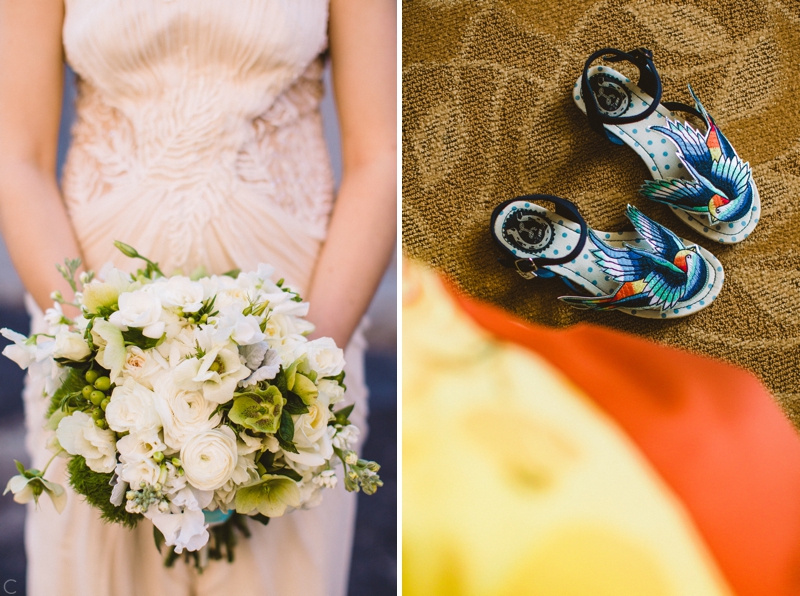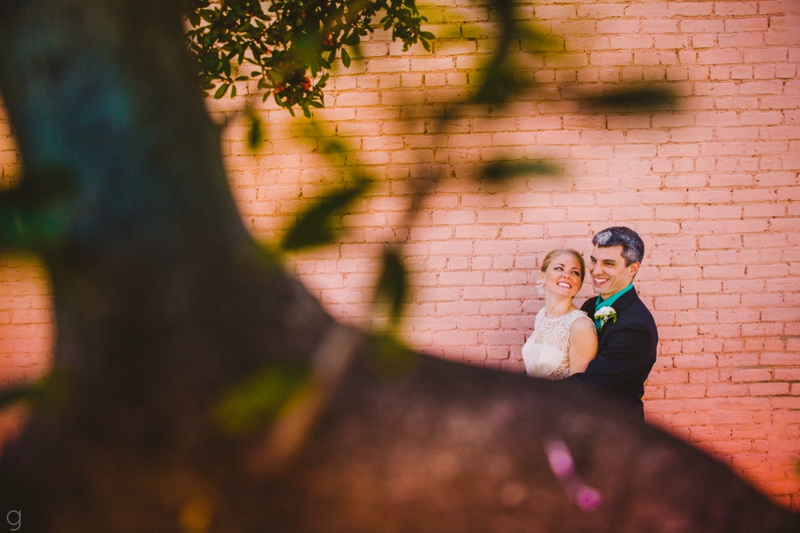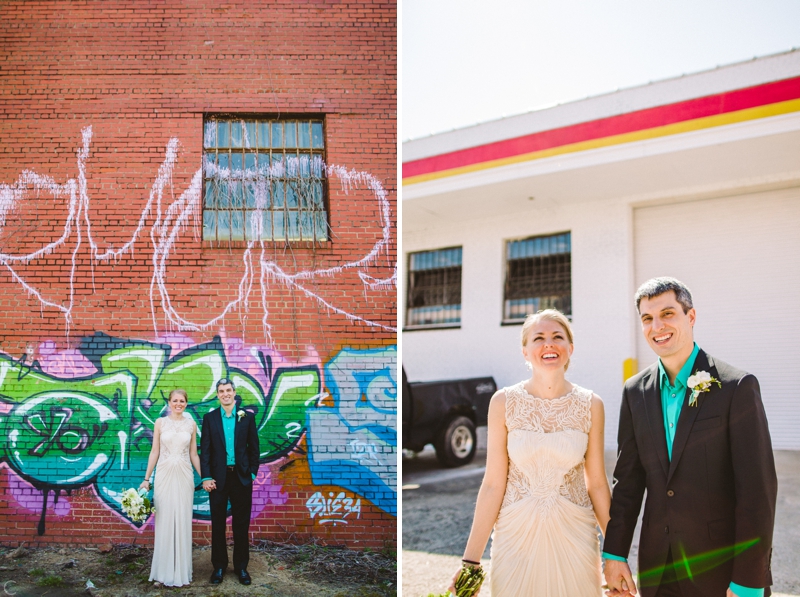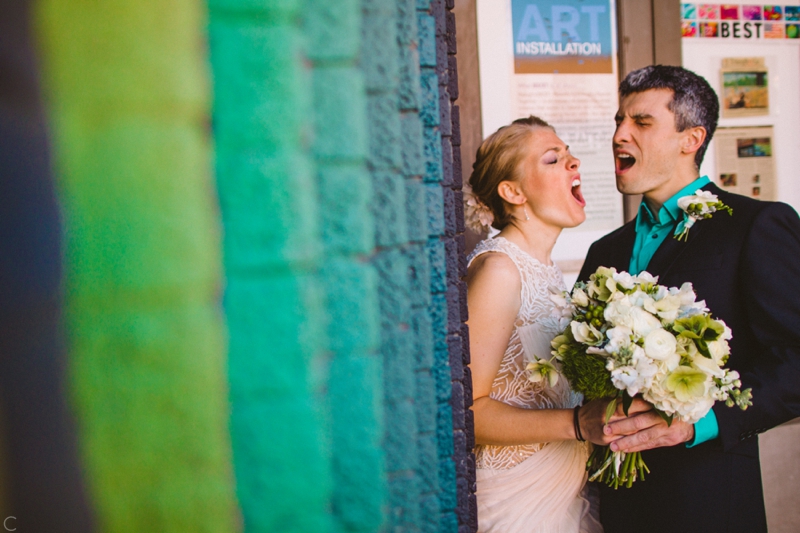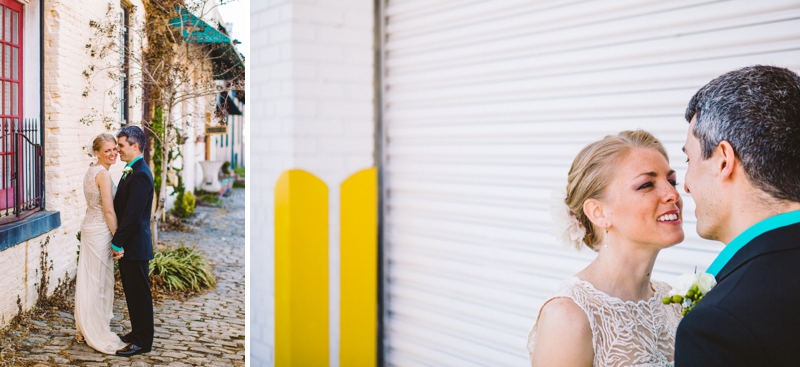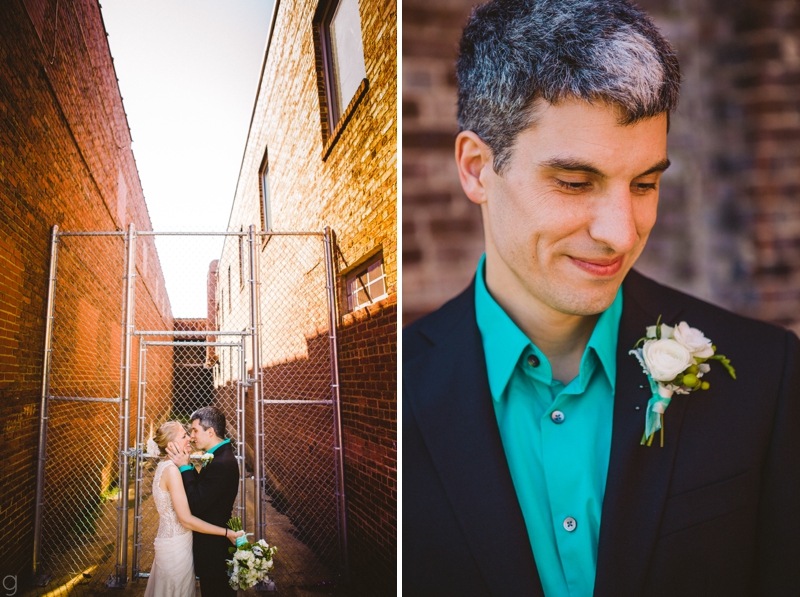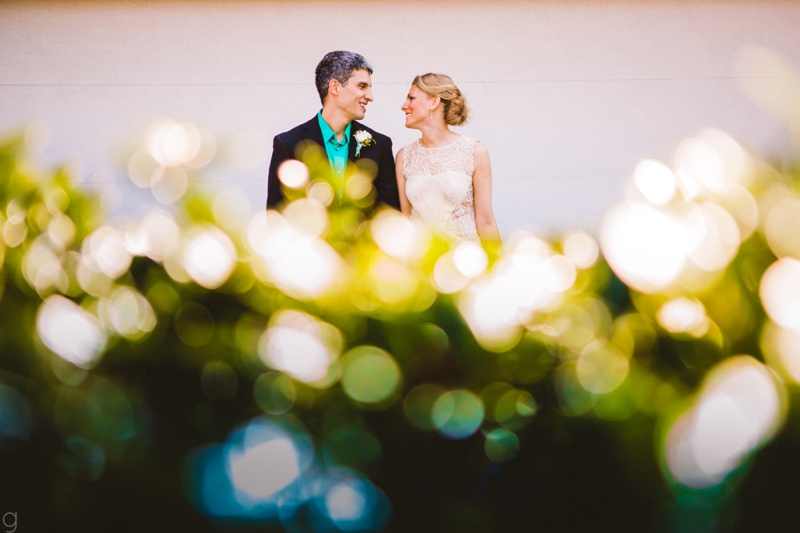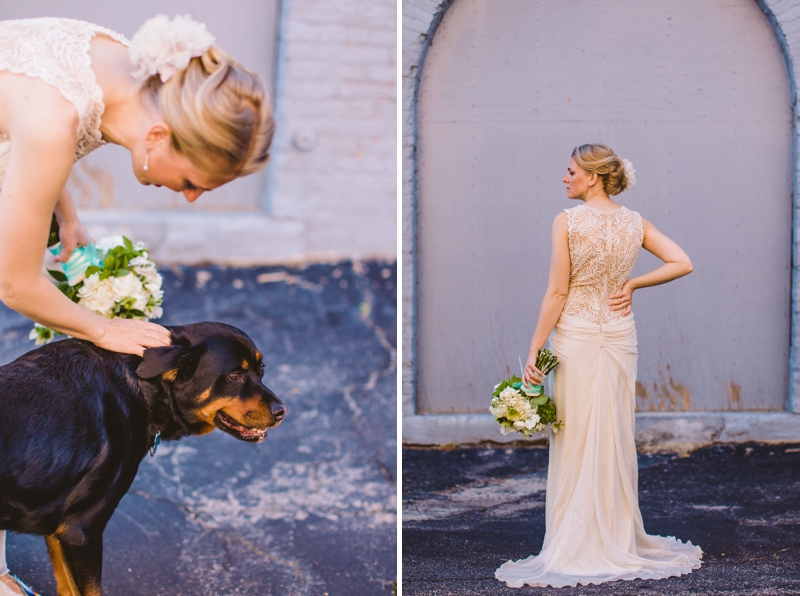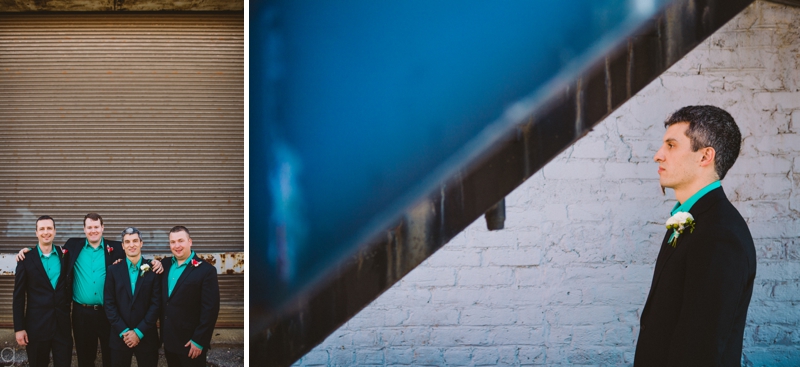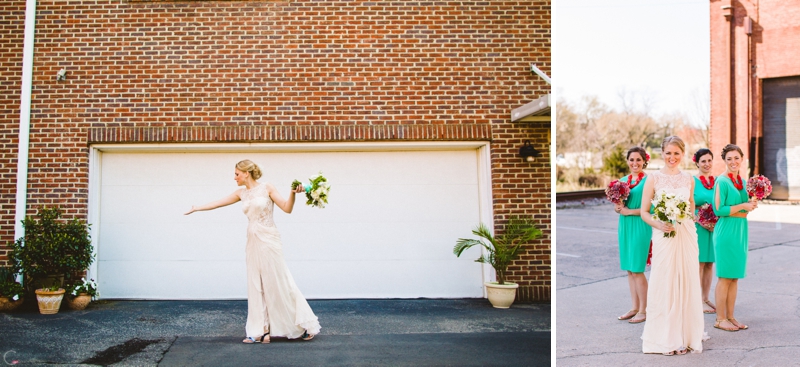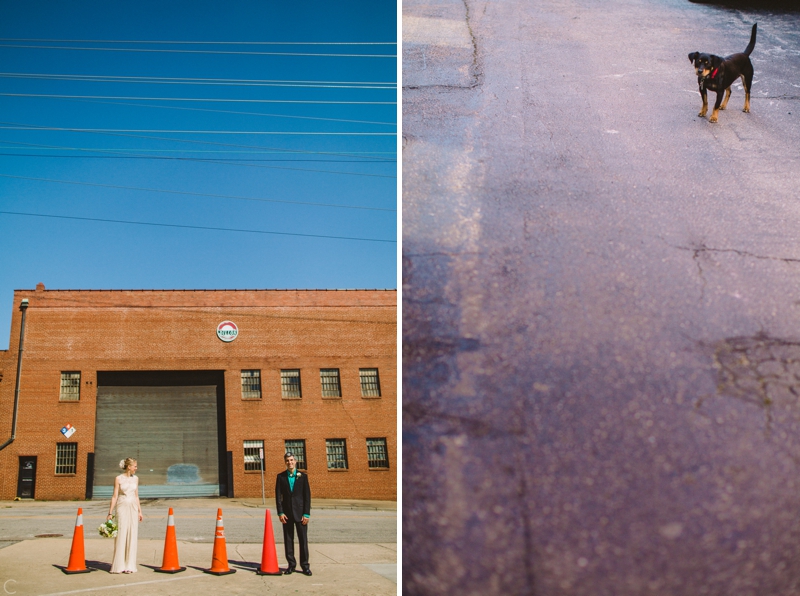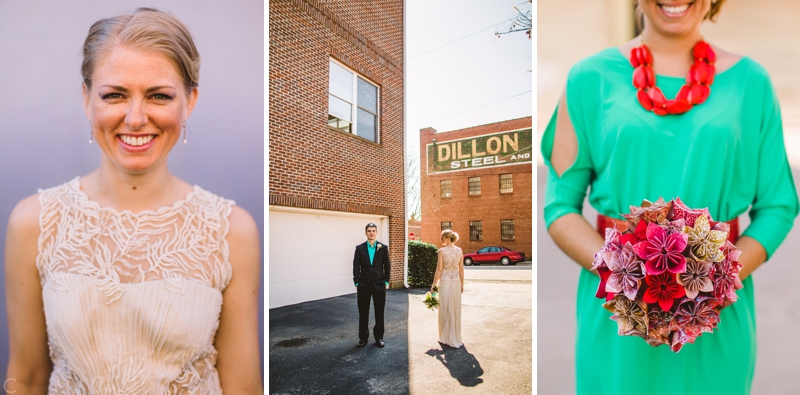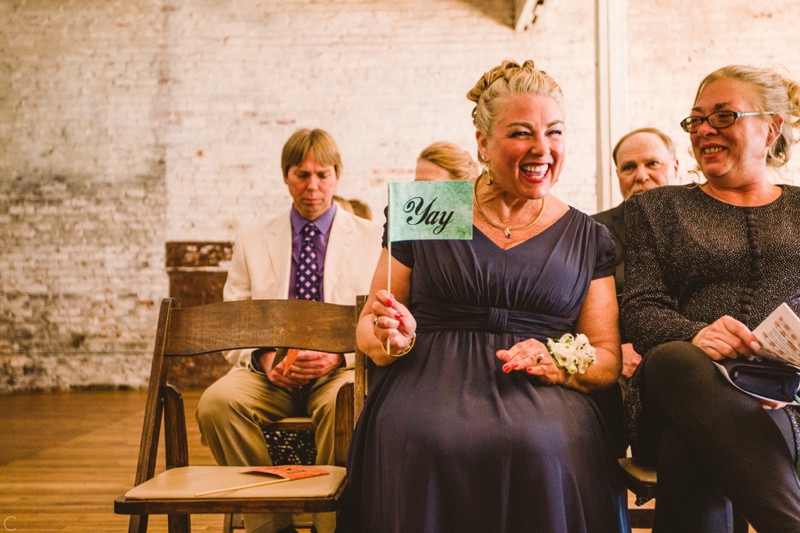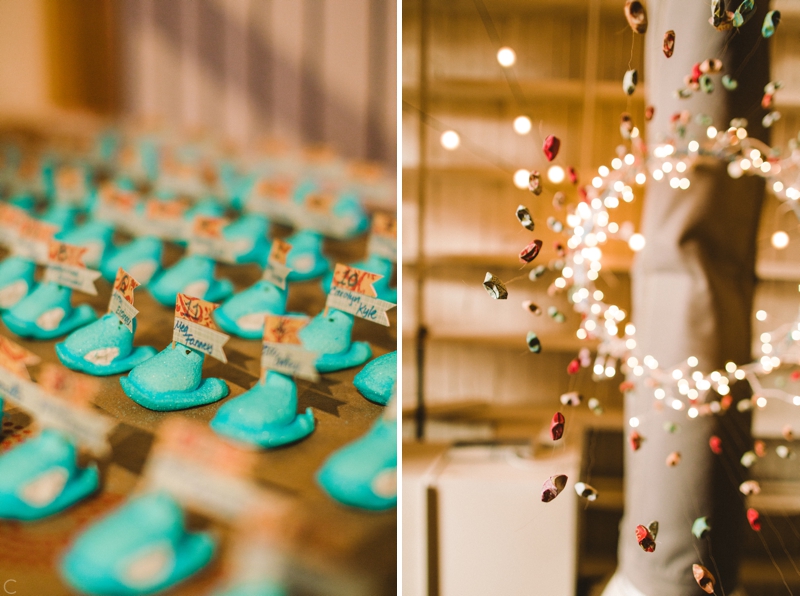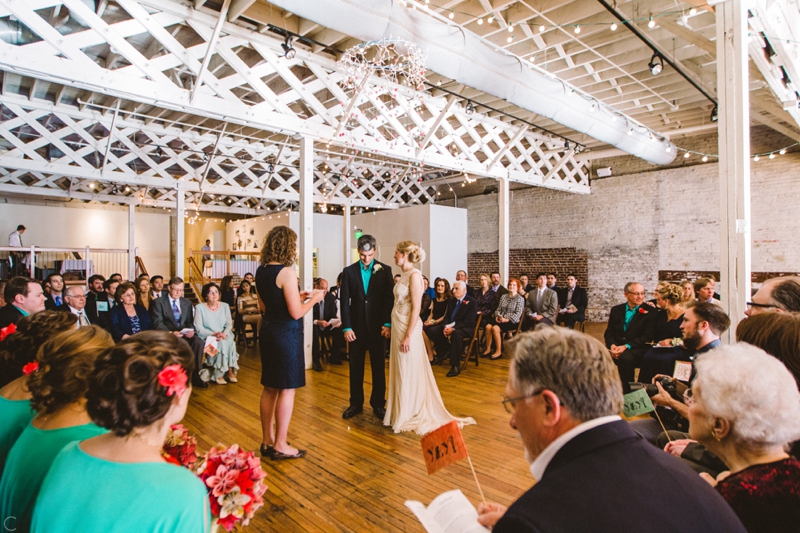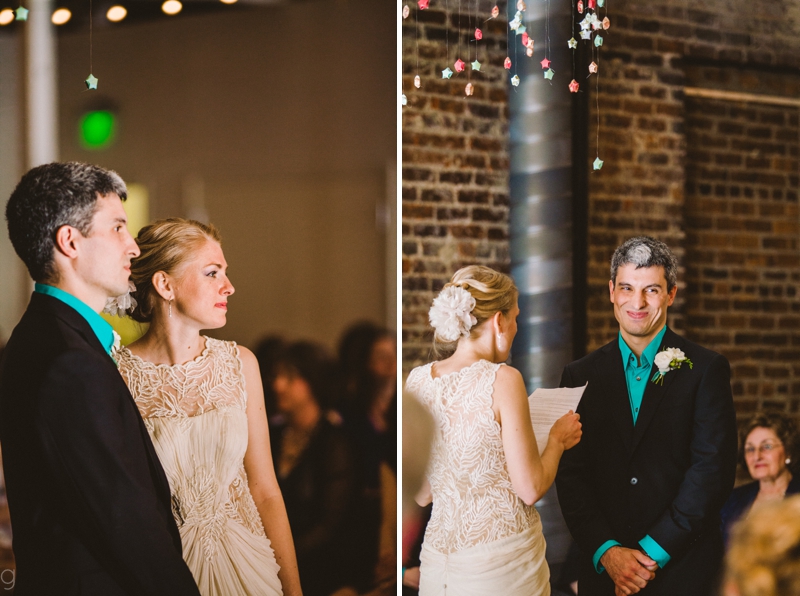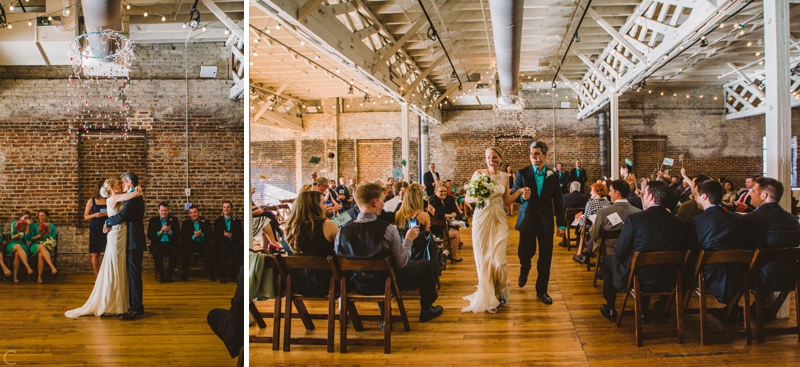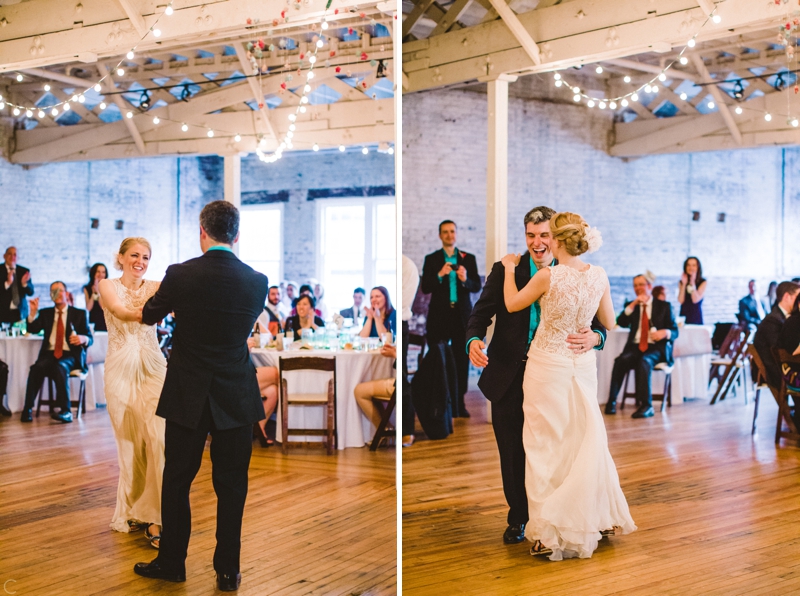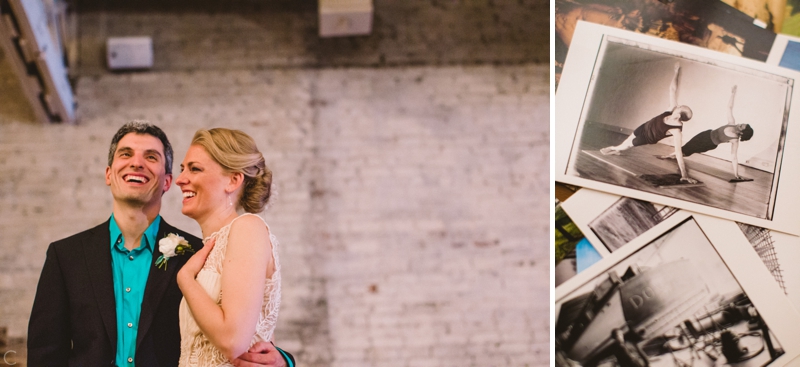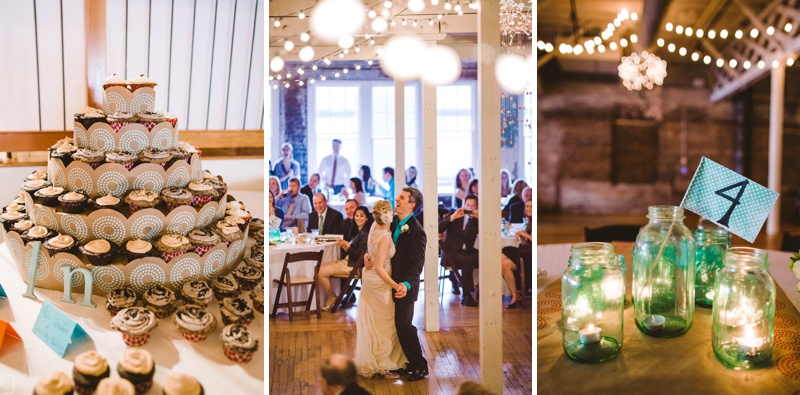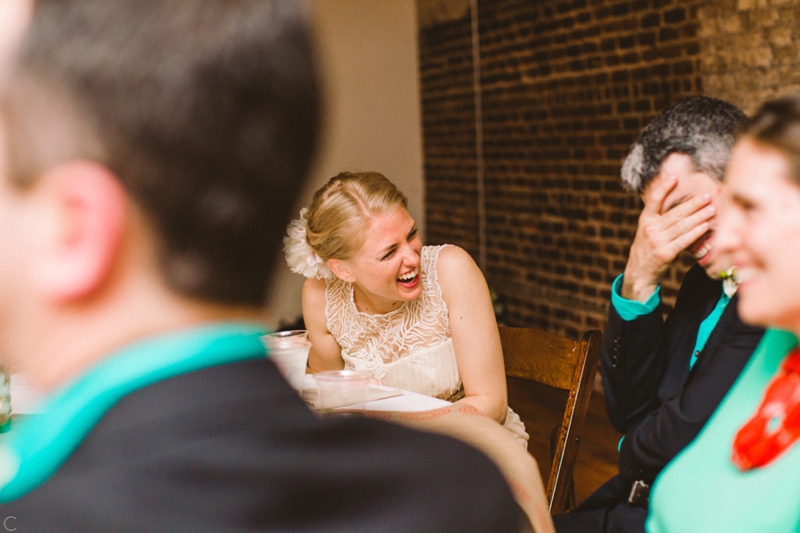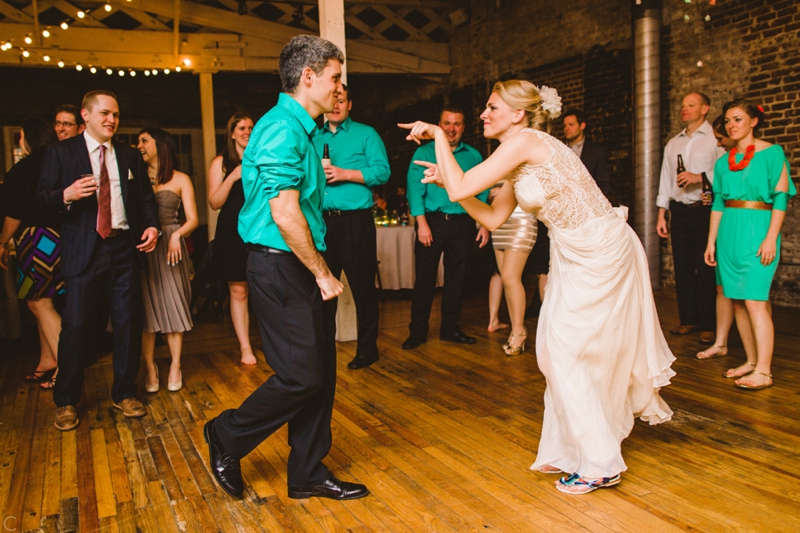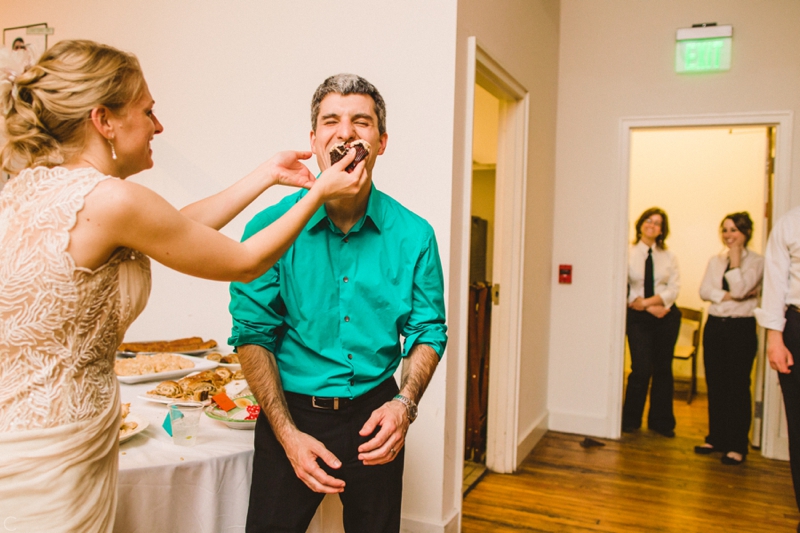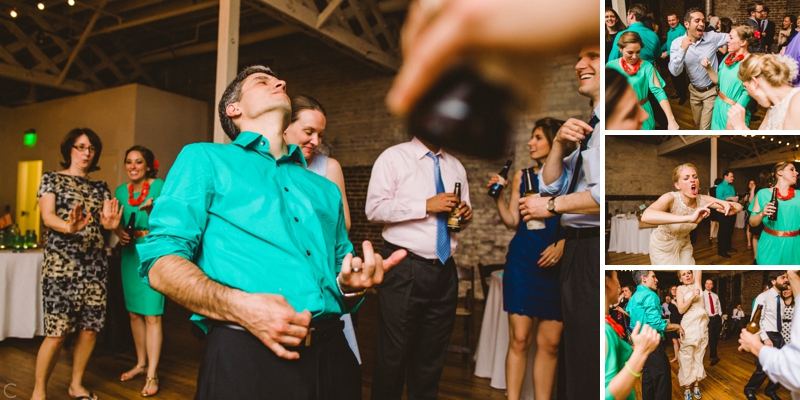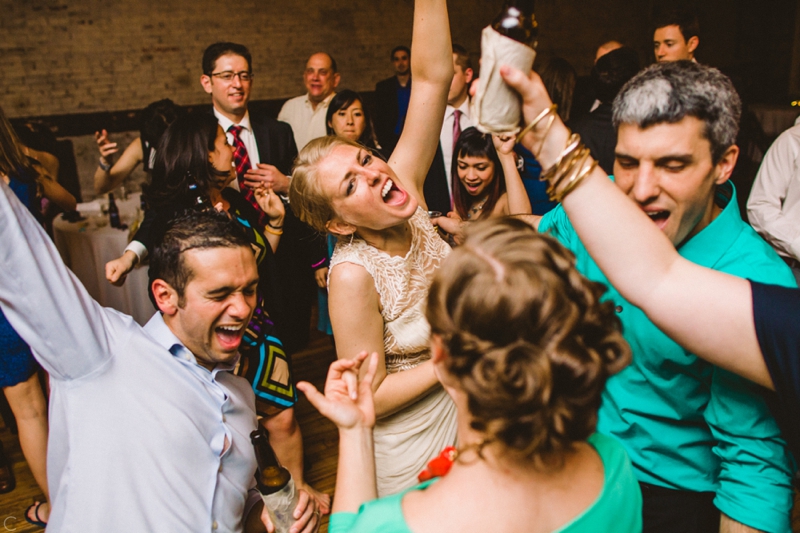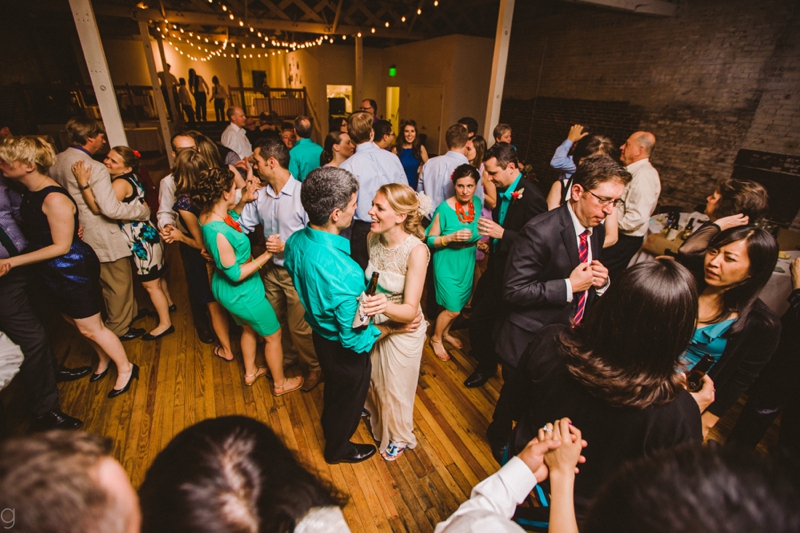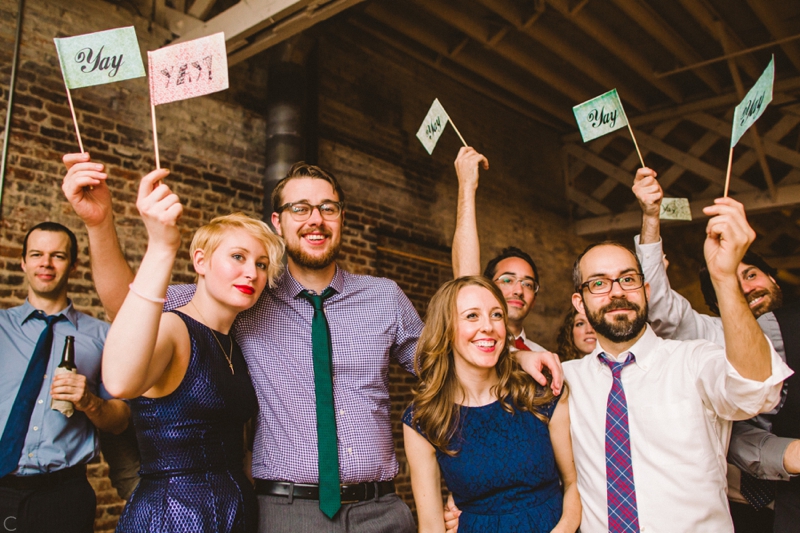 Date: April 6, 2013
Ceremony and Reception Venue: The Stockroom // Raleigh, NC
First Dance Song: "You Make My Dreams" – Hall & Oates
Lauren's Occupation: Building Science Specialist at Advanced Energy
Nick's Occupation: Senior Finance Associate at Delta Airlines
How You Met: AmeriCorps! Gettin' things done for 'merica.
Interesting Bride Fact: She moved her entire life (at one time), including a bike and a snowboard, from Florida to North Carolina in her Honda Insight (no… not the 4 door version… think the two door hatchback).
Interesting Groom Fact: He ate 40 chicken nuggets in 7 minutes. And the last minute was used to leisurely consume the last couple – rubbing his triumph in the face of his competition.
Honeymoon Destination: SOUTH AFRICA (Antartica is the only continent left after this!)
Vendor Credits: Officiant – Friend Kirsta Egger | DJ – Spotify | Florist – English Garden for Lauren, hand-made paper flowers by Lauren for the bridesmaids | Cupcake Maker Extraodinarie – Meg Fanney | Kolache Nut Roll Production Team – Paul and Stephanie Westmoreland | Italian Pignoli Baker – Lisa Bendz | Caterer – Green Planet Catering | Hair – Alter Ego | Dress – Tadashi Shoji