Hey there, readers! Sorry about the long absence. After this wedding at the end of December, we skipped town to be with our families for the holidays and have only recently returned. We're excited to share our last wedding of 2013 with you and we're looking forward to the upcoming Year in Review posts in the next couple of weeks, so stay tuned!
So while almost all of you are either currently stressed or were recently stressed about your wedding, Lindsay and Rishi planned two separate weddings over two days the weekend before the holidays. Two ceremonies, two receptions, two different outfits, the whole shebang. So right now we're declaring Lindsay and Rishi the unofficial queen and king of weddings and that's that until someone decides to out-do them with three ceremonies in a row (although I can't guarantee that we'd be able to shoot three ceremonies in a row since we were pretty sore from this). Personally, while I haven't met him, I hold their cat Bogart personally responsible for their zen-like state in organizing all of this since he looks really put-together on Lindsay's Instagram account.
Day One was a beautiful Hindu ceremony and day two was a traditional ceremony held at the Umstead Hotel which totally holds up to the rumors about how awesome it is (and how awesome their staff is). There were a lot of sequins. And a little known fact about sequins? They photograph awesomely and all photographers love you when you have sequins (this is a proven, irrefutable fact). There were also little elephants, a grown man who did a lot of karate moves on the dance floor, Randy Bennett – DJ extraordinaire, Christmas lights (also another photographer favorite), some random deer antlers, giant pinecones, and a lot of fun had by all. Thank you to Lindsay, Rishi, and their wonderful and welcoming friends and family, and their ever-helpful bridal party for having us! We had an amazing time. Now I apologize in advance for a super long blog post.
Day One.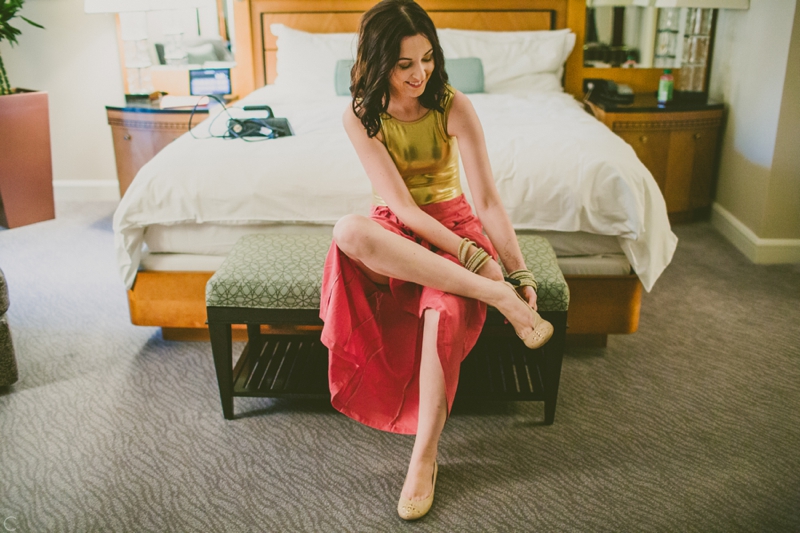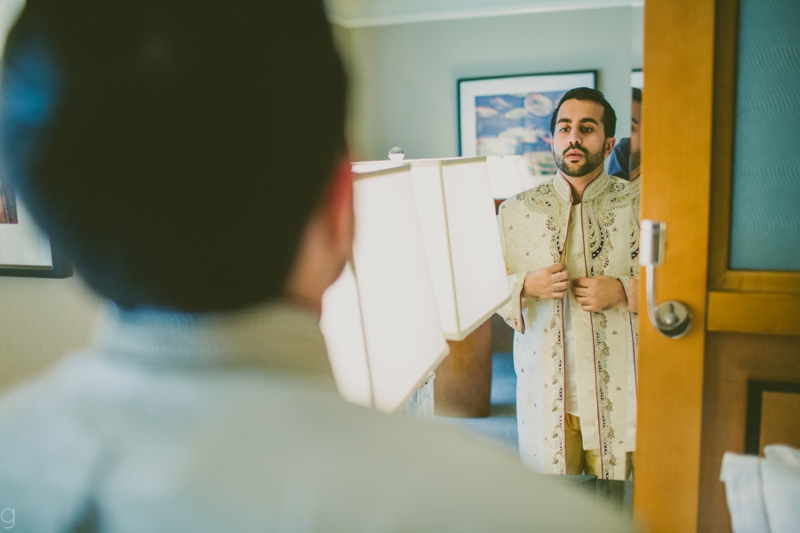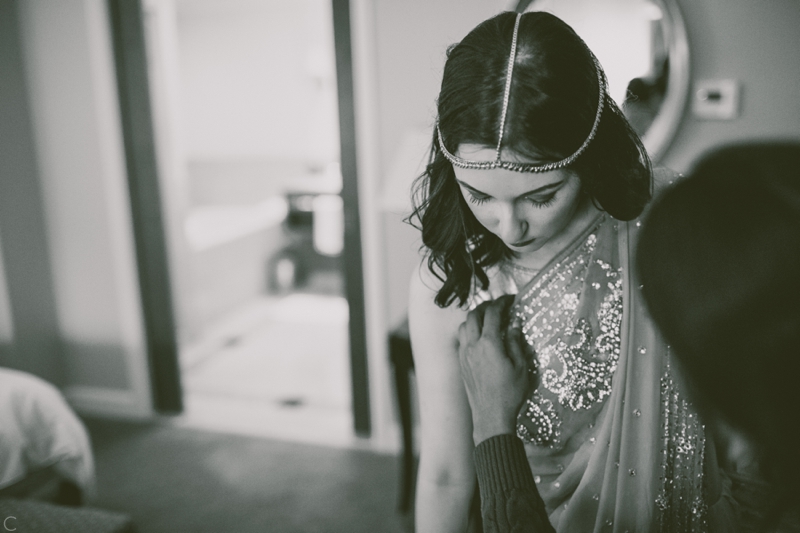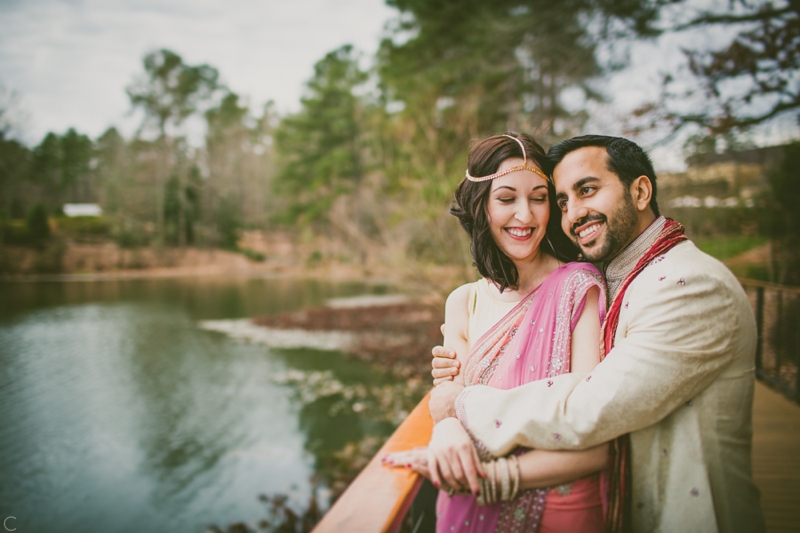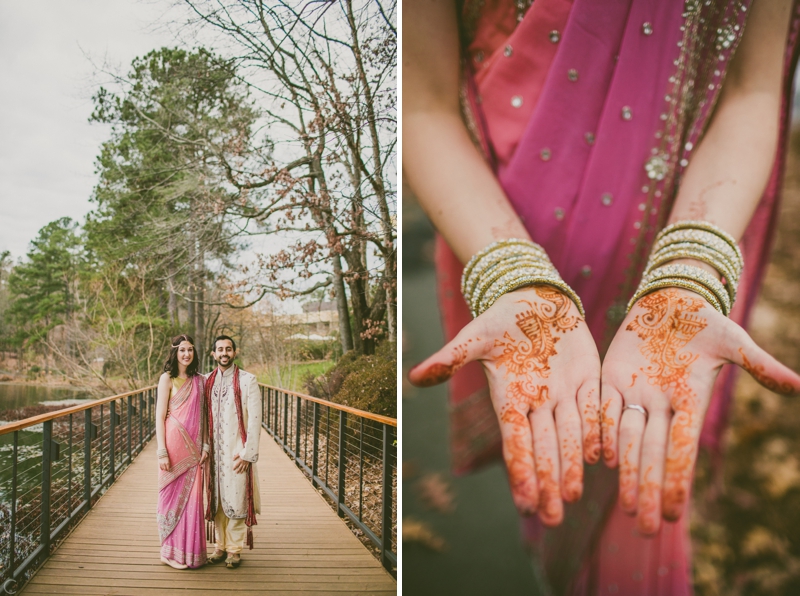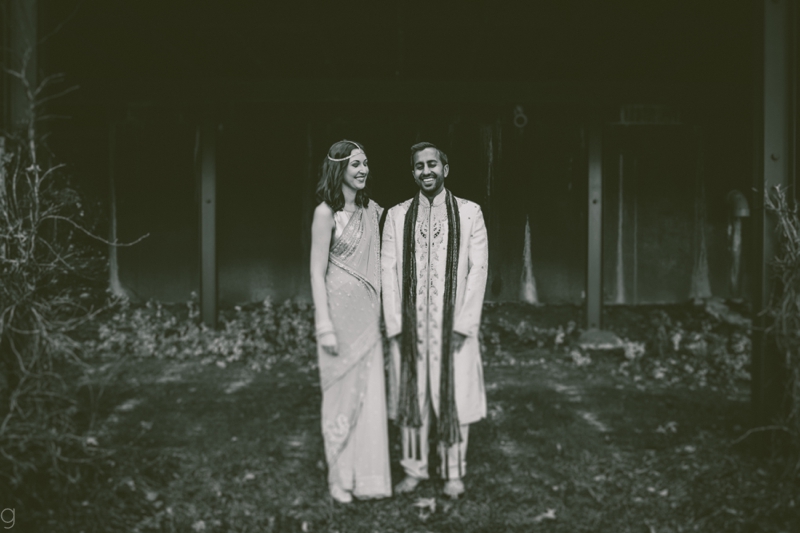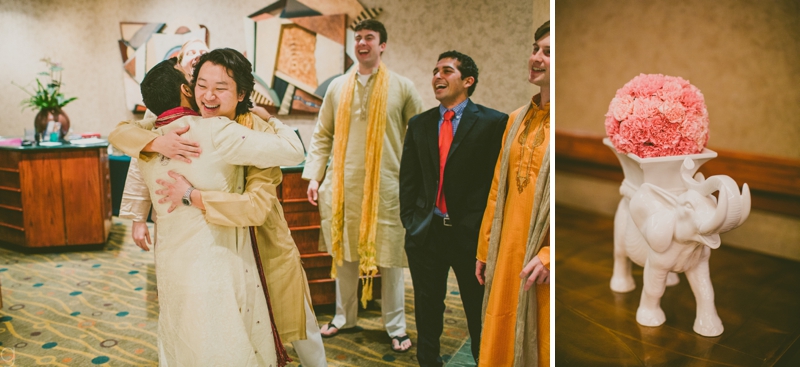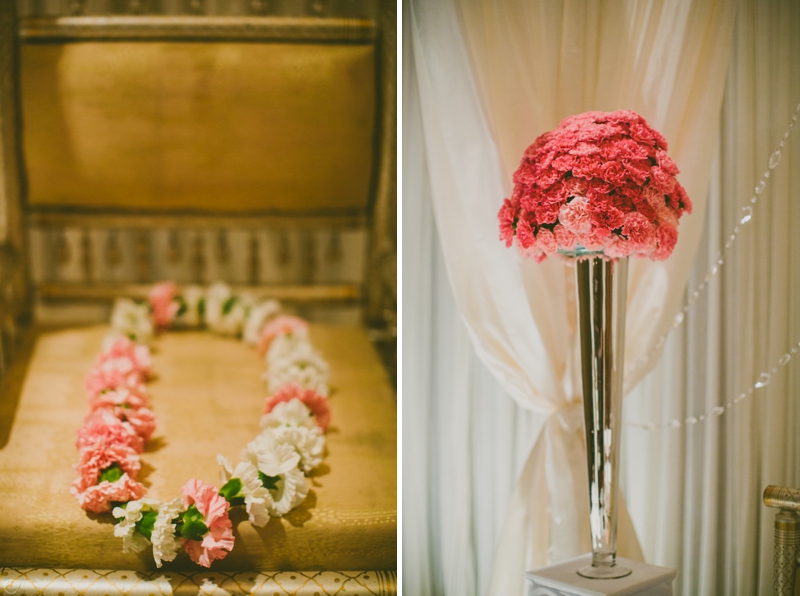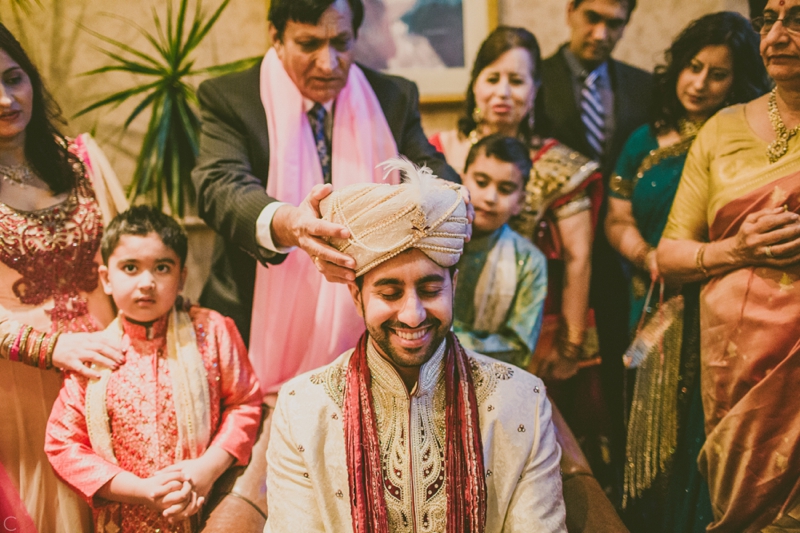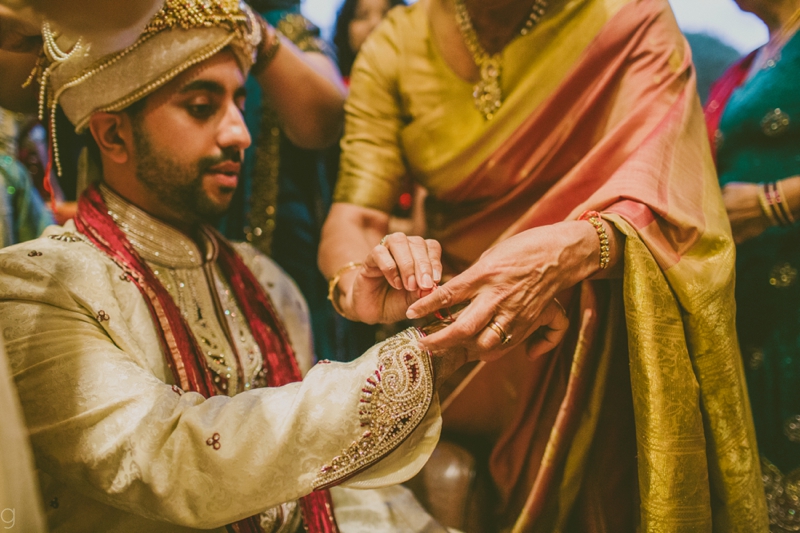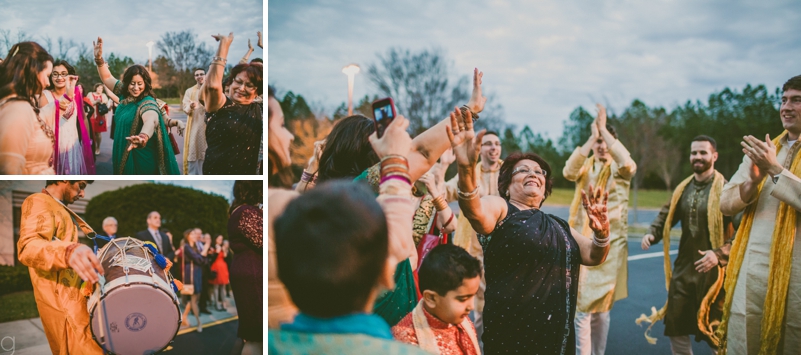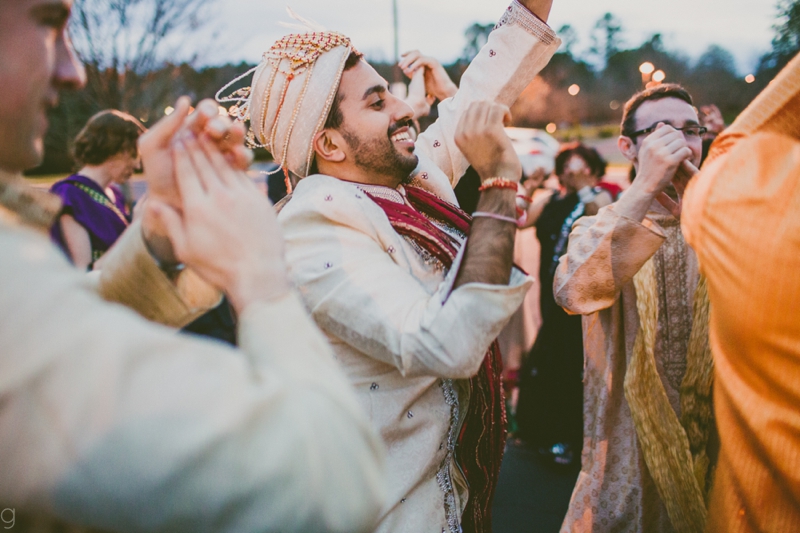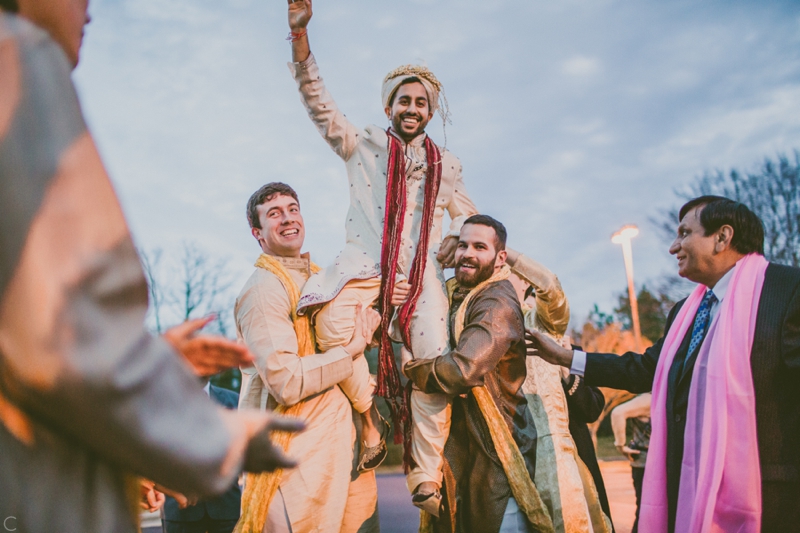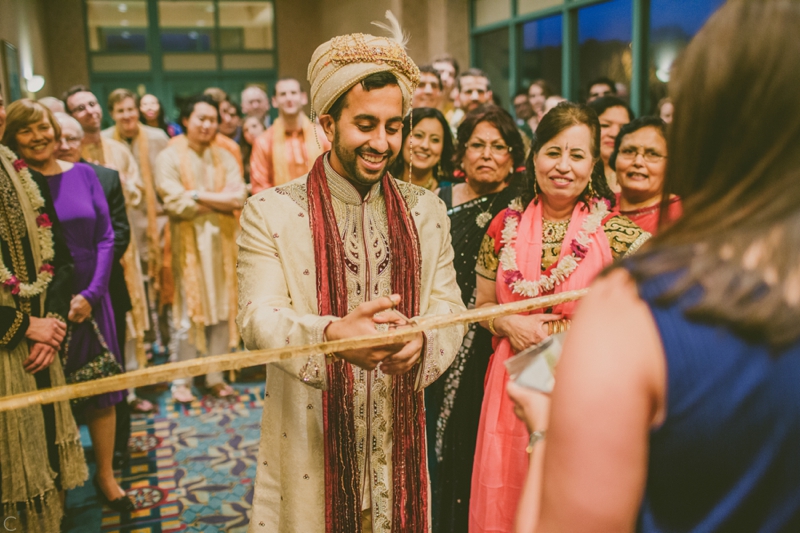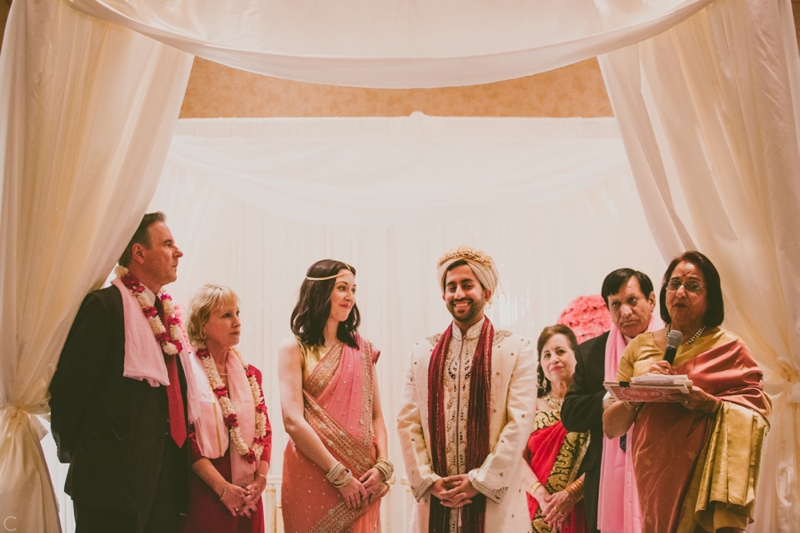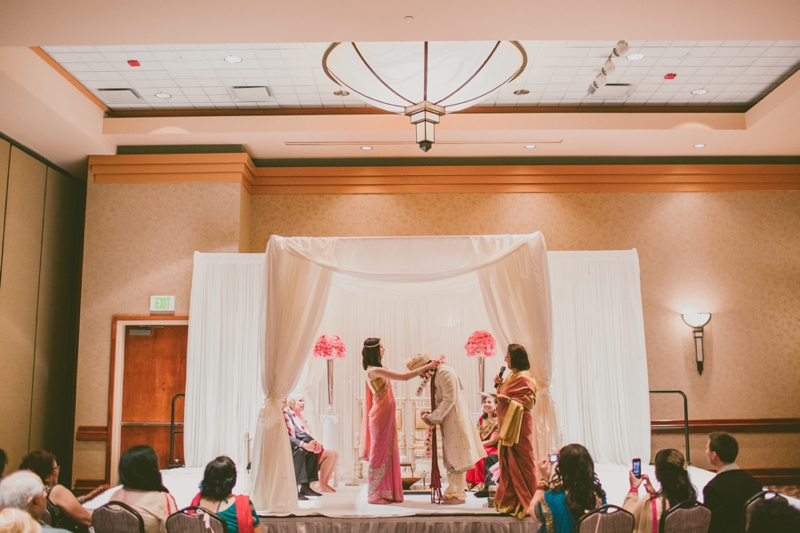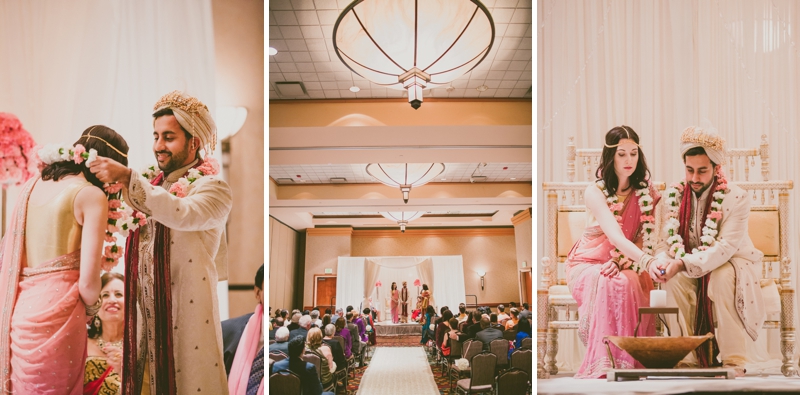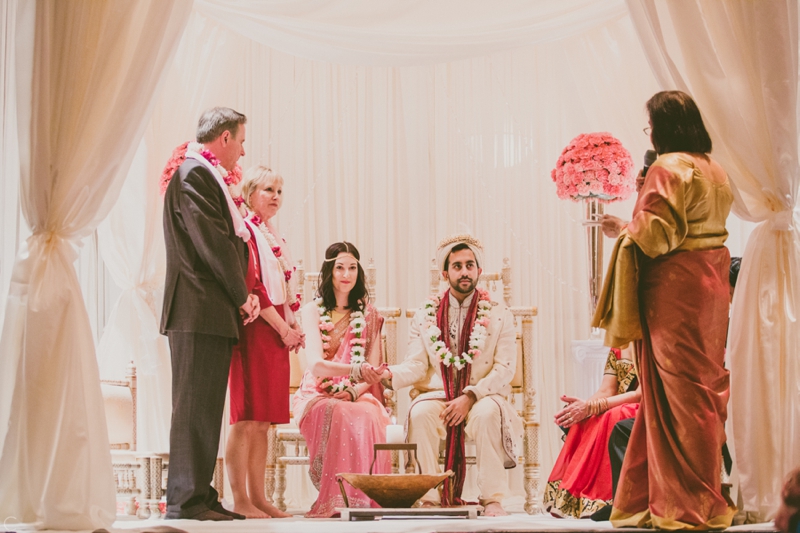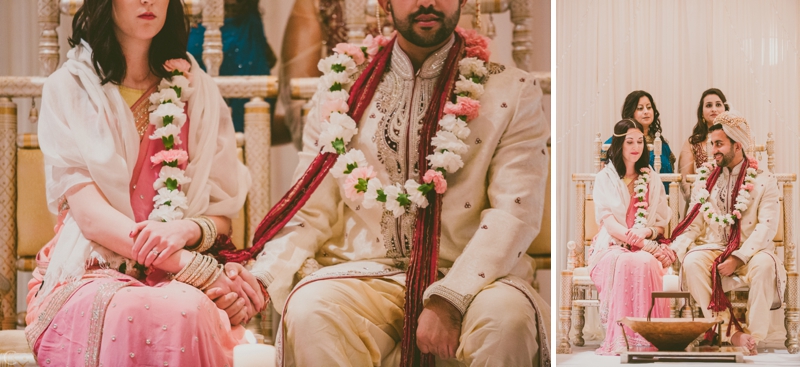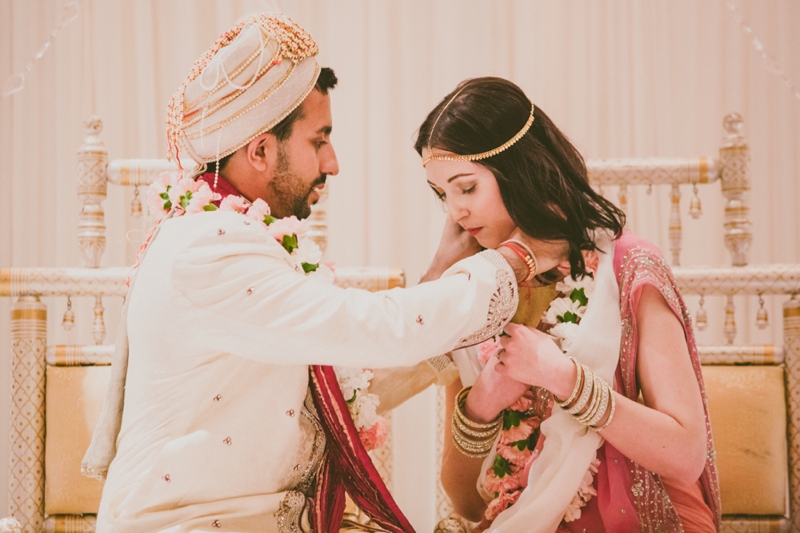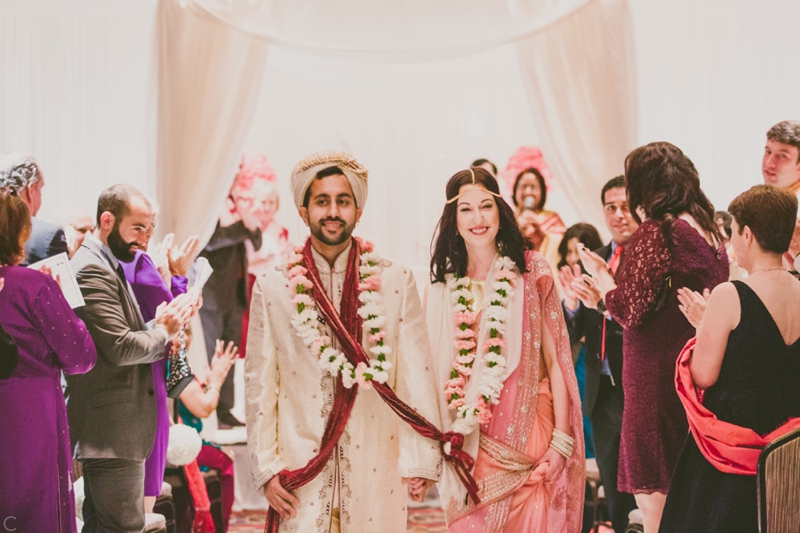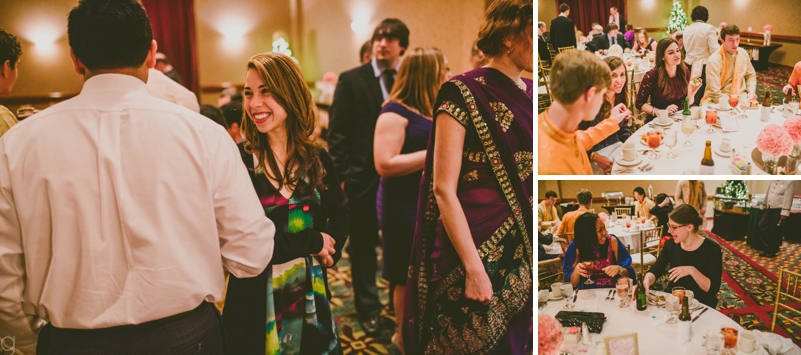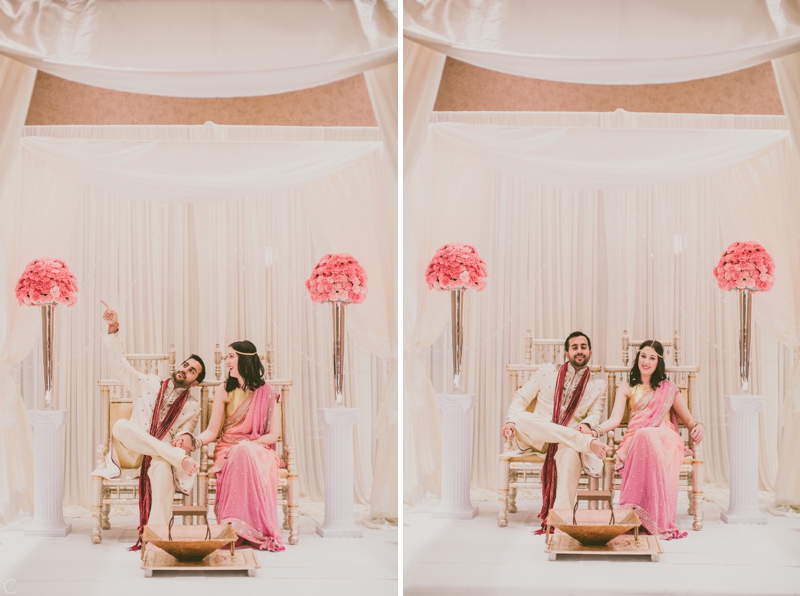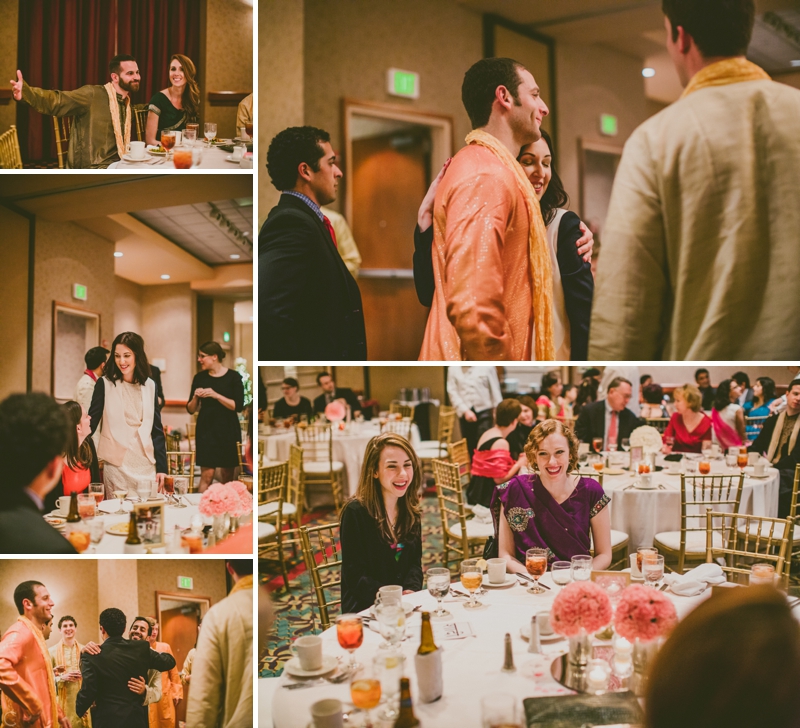 Day Two.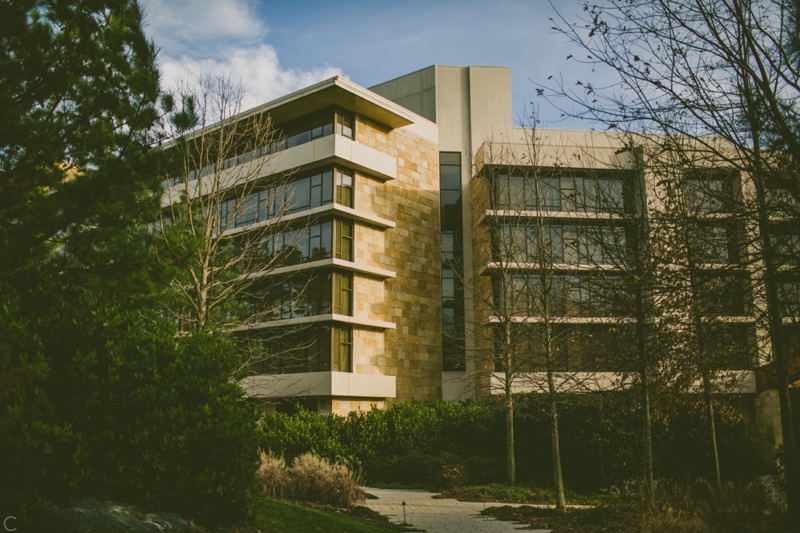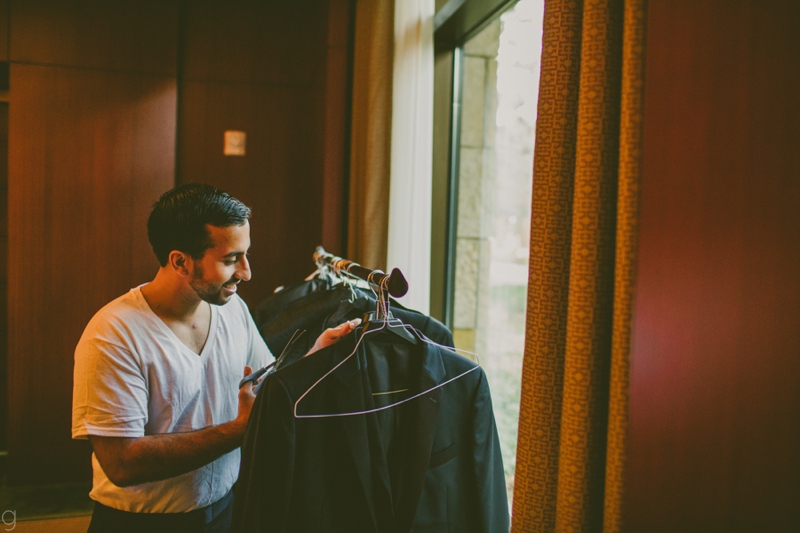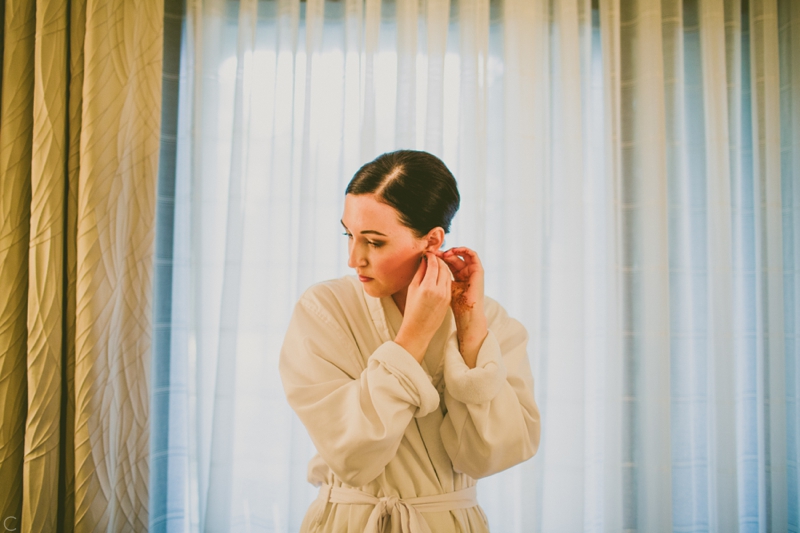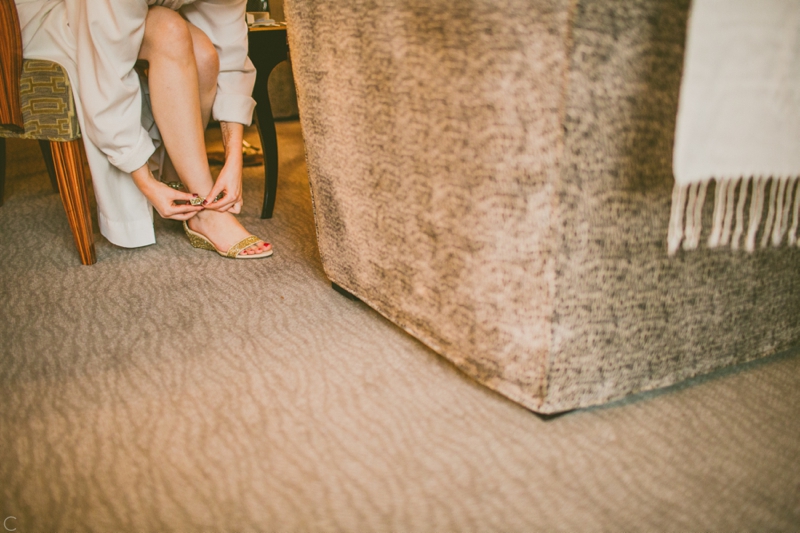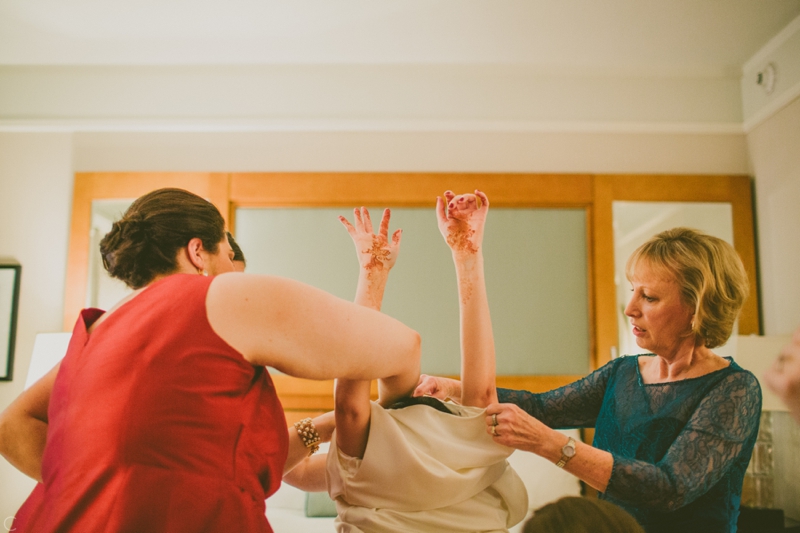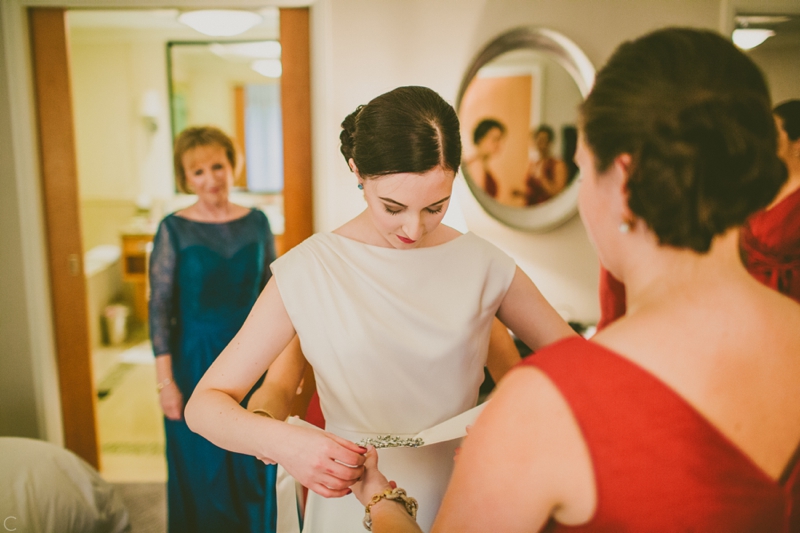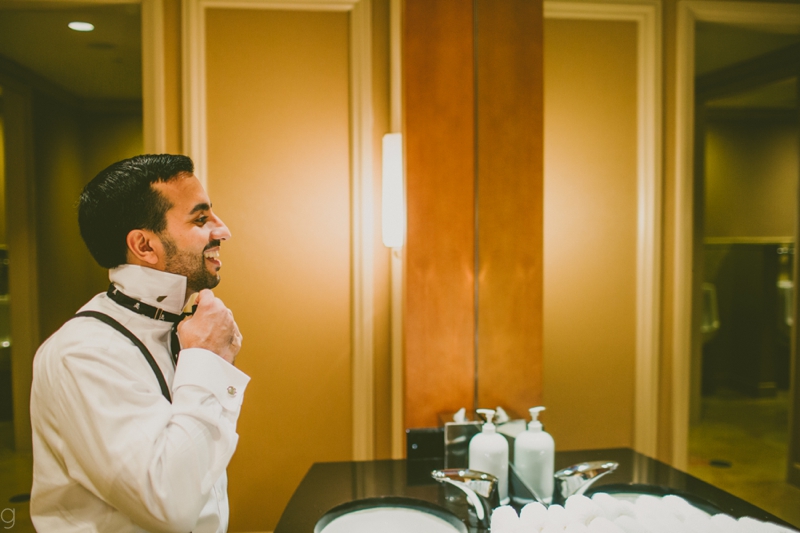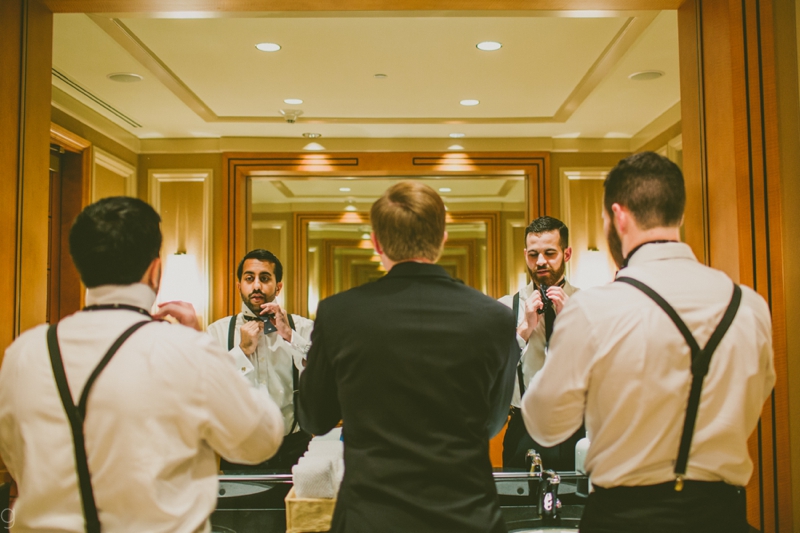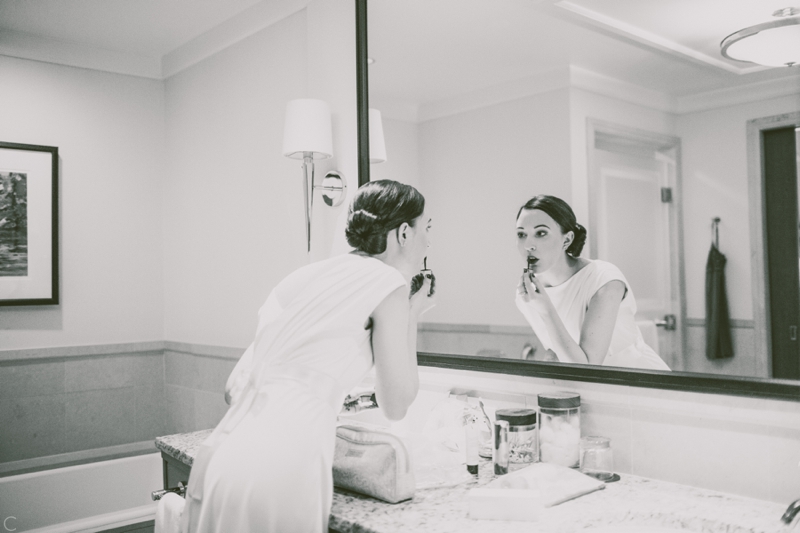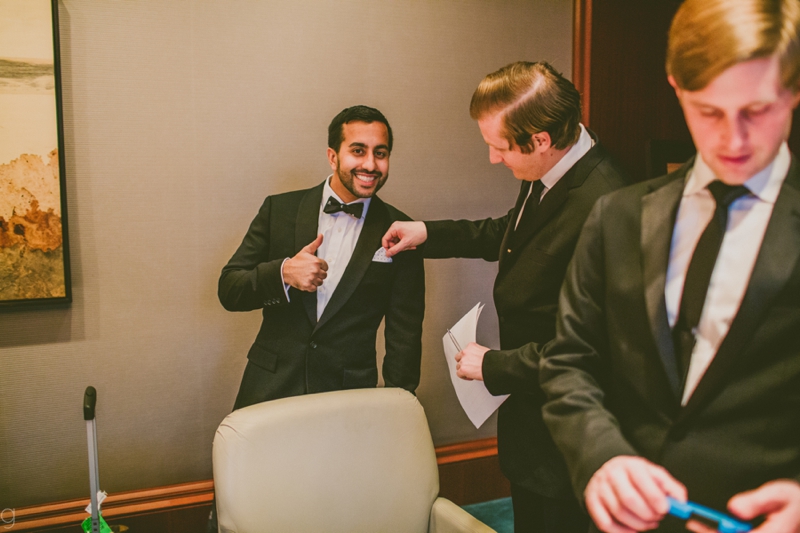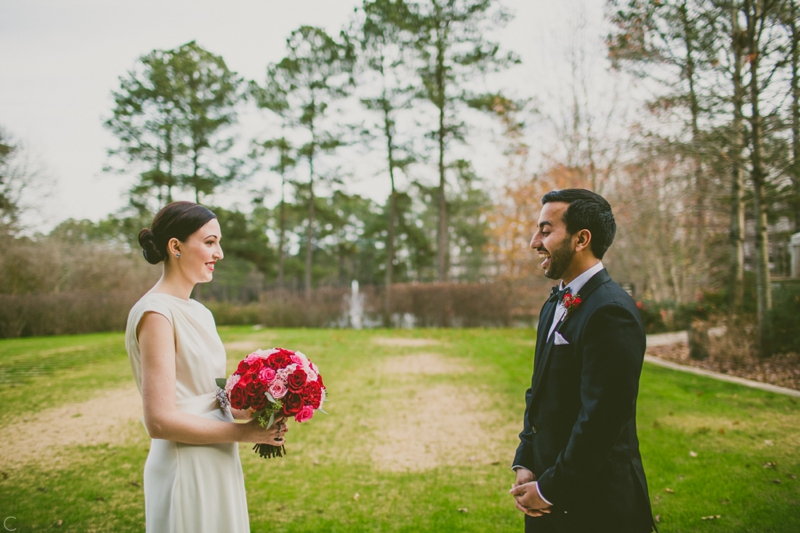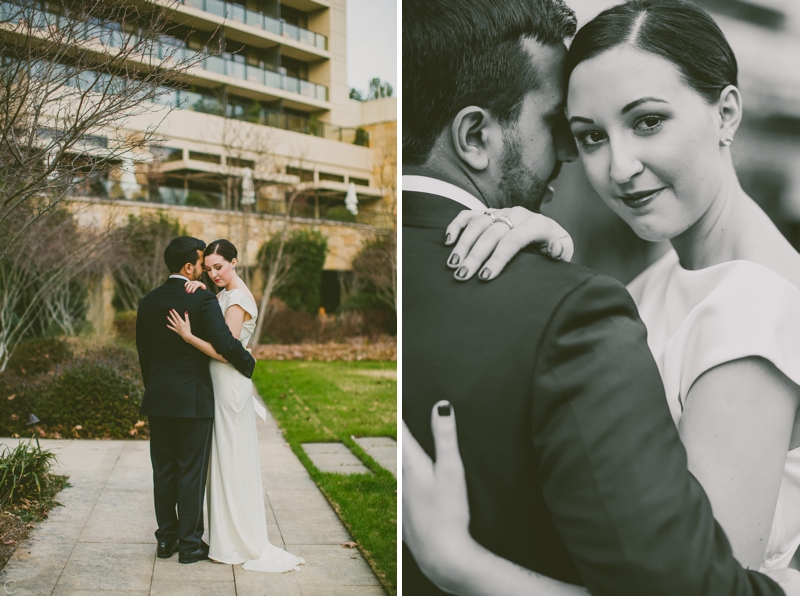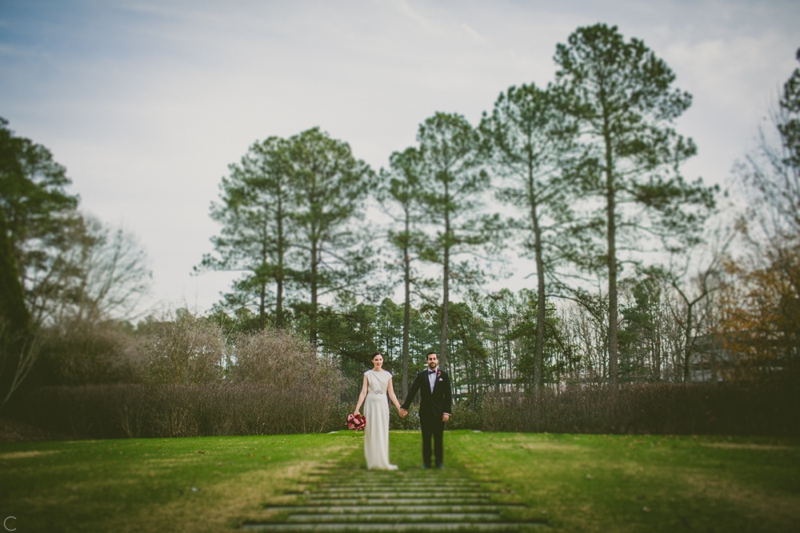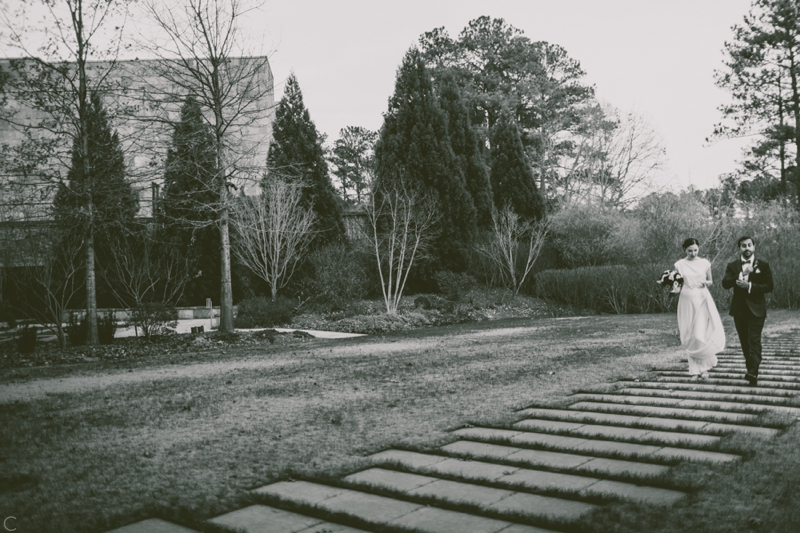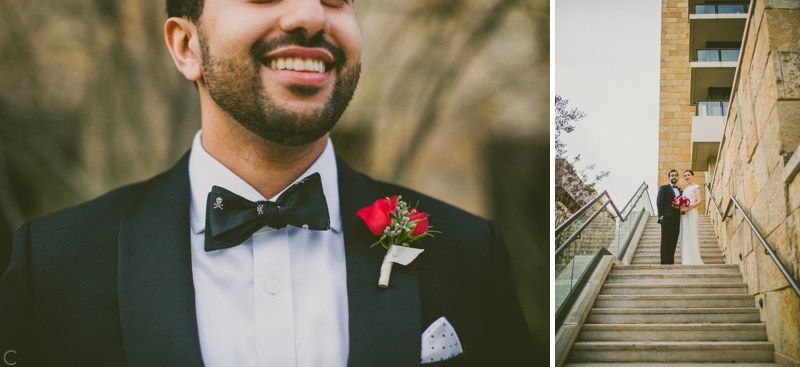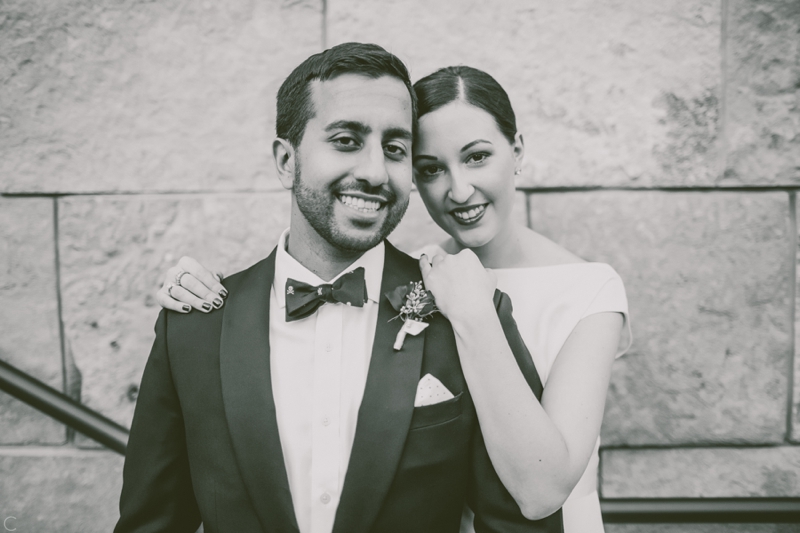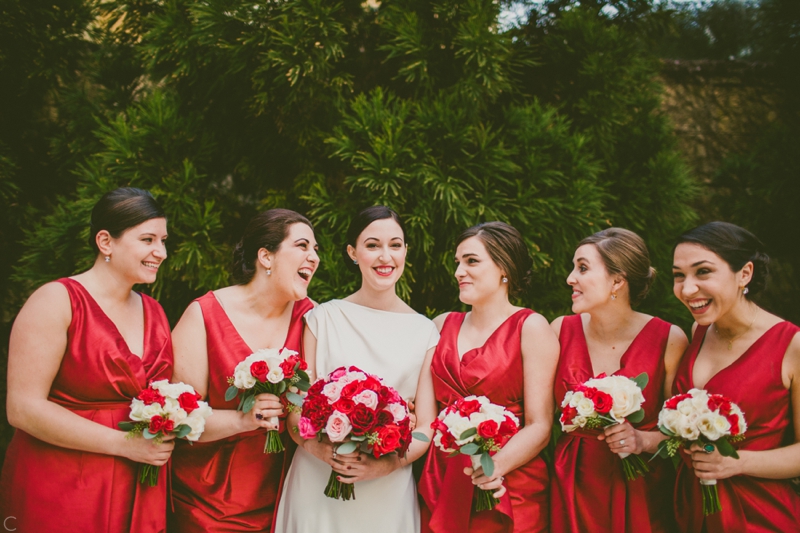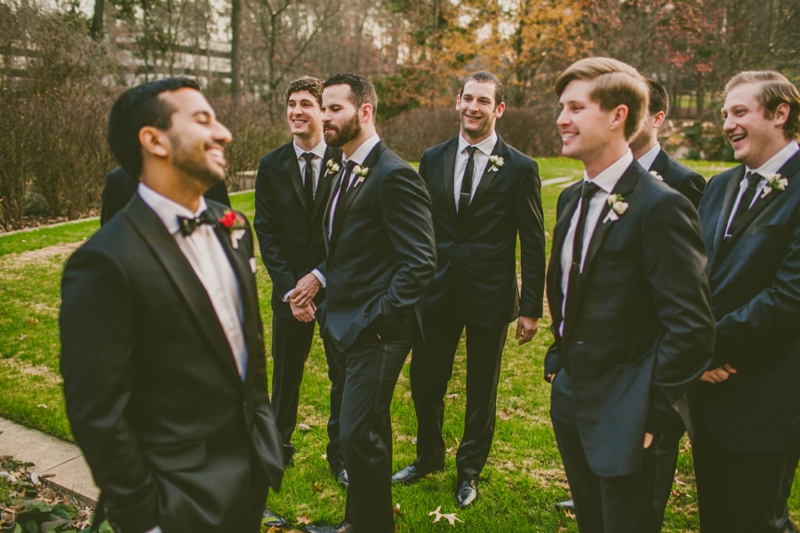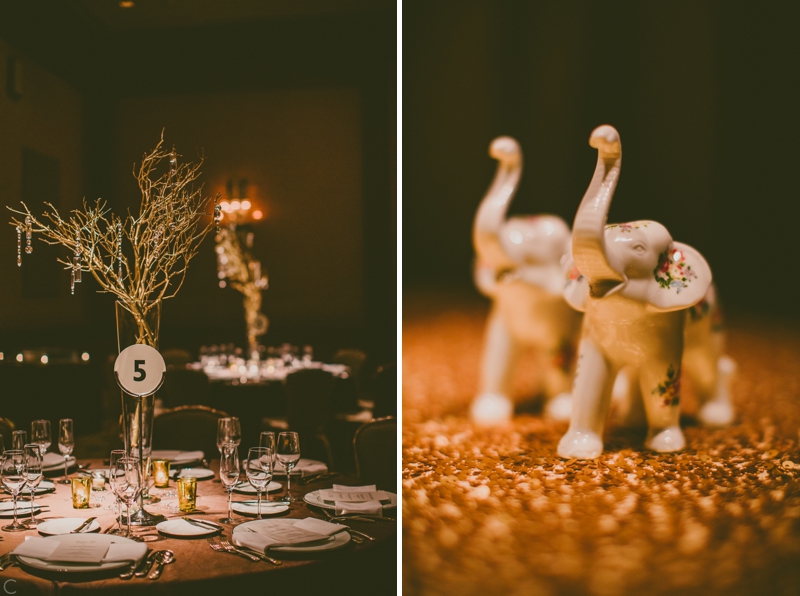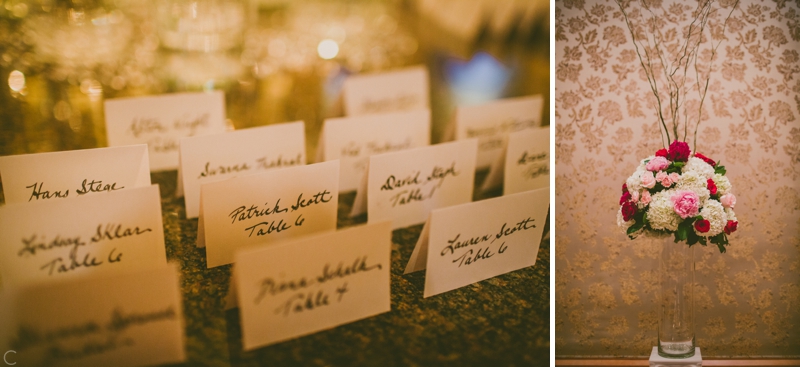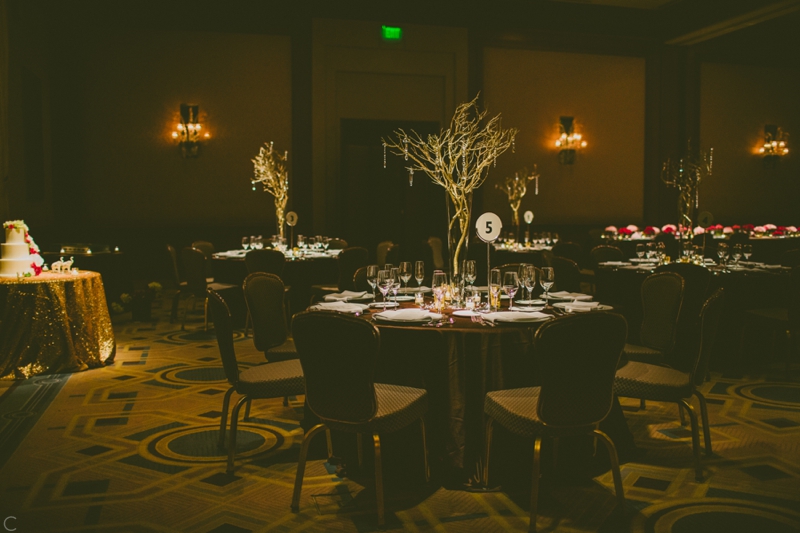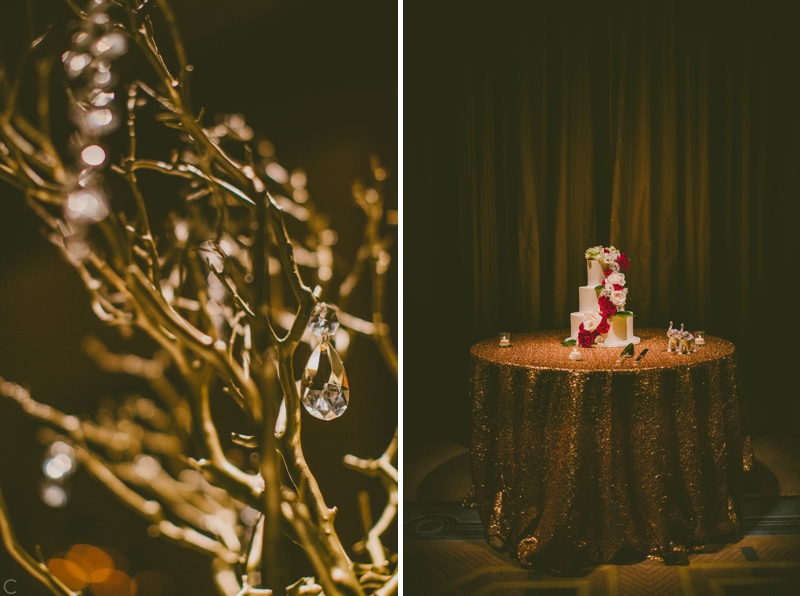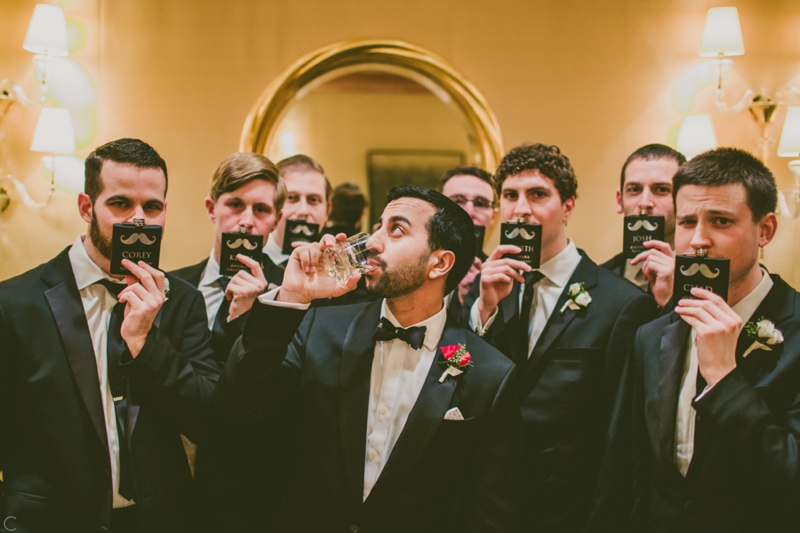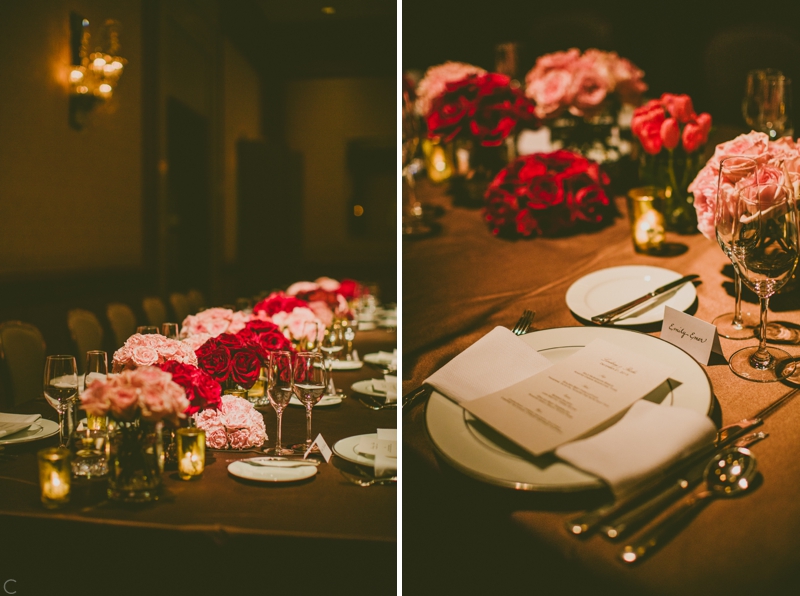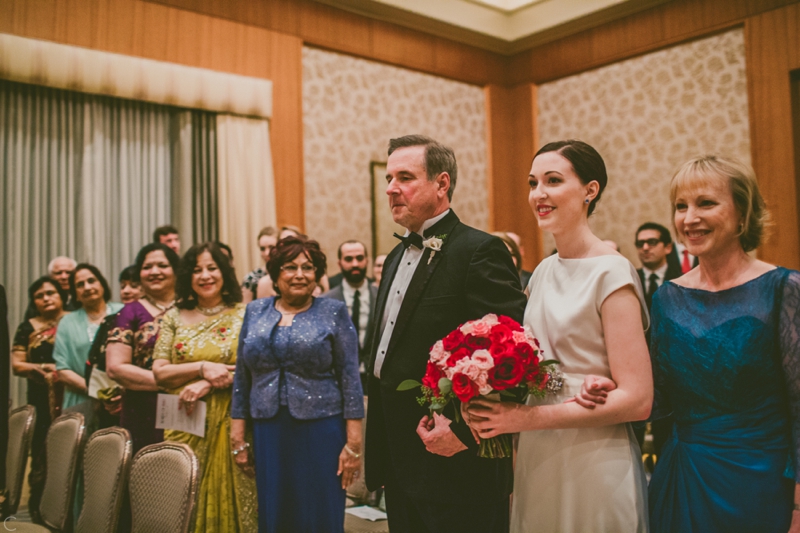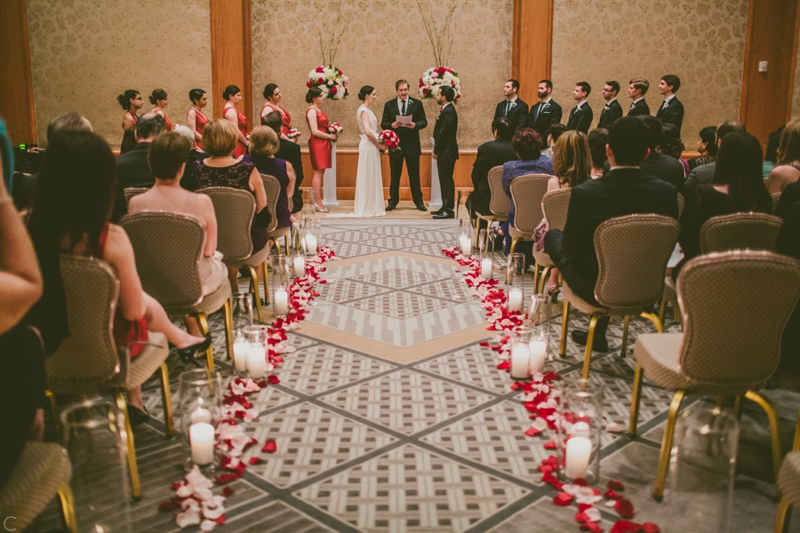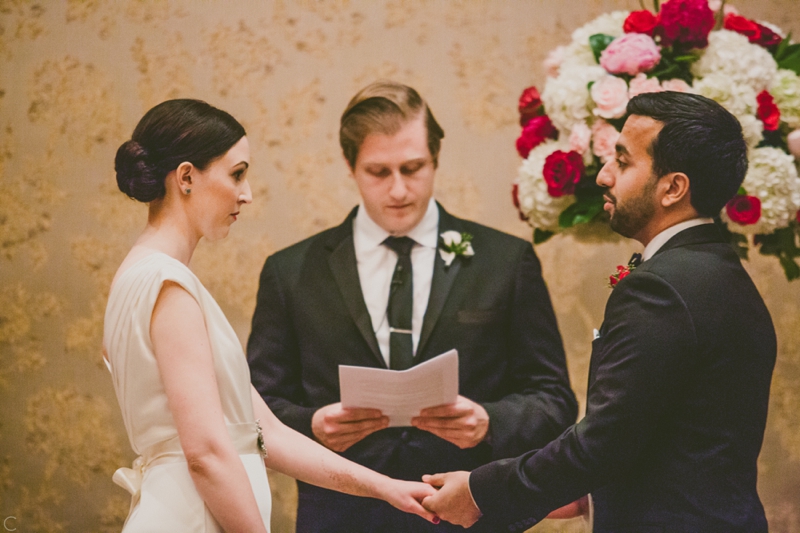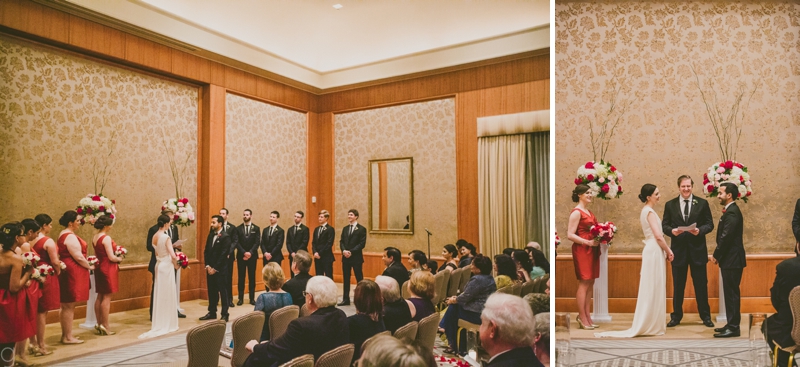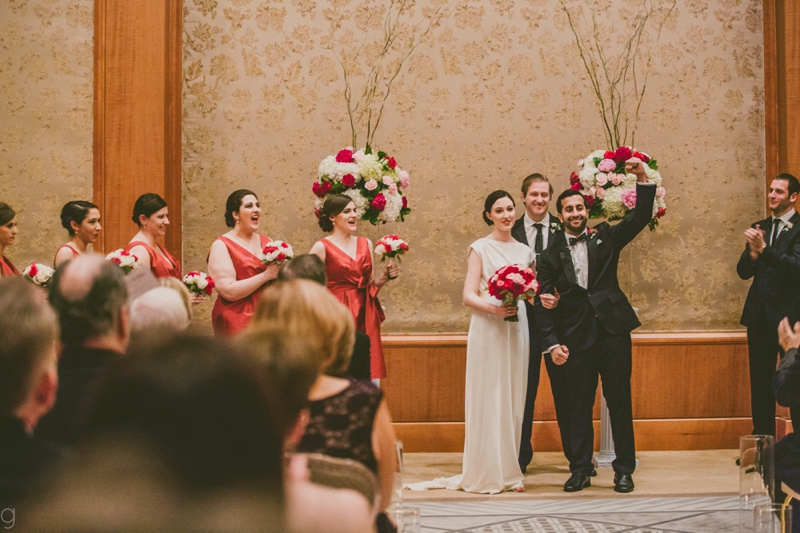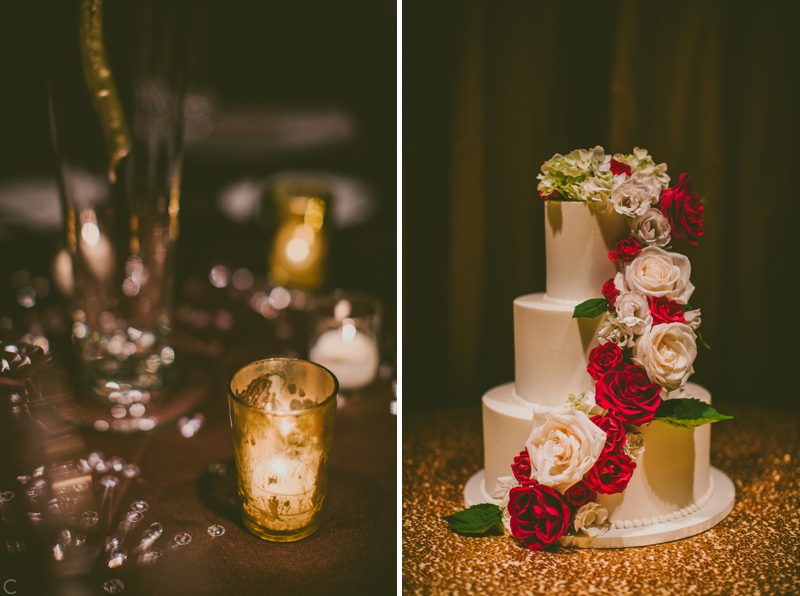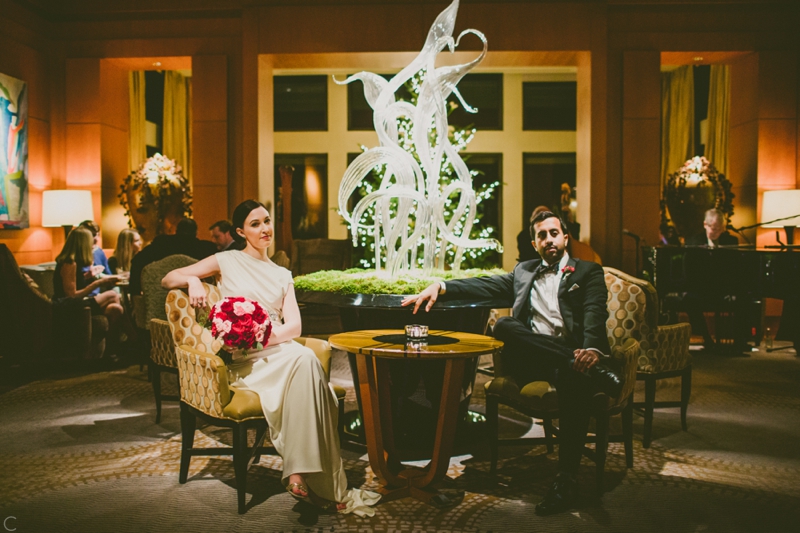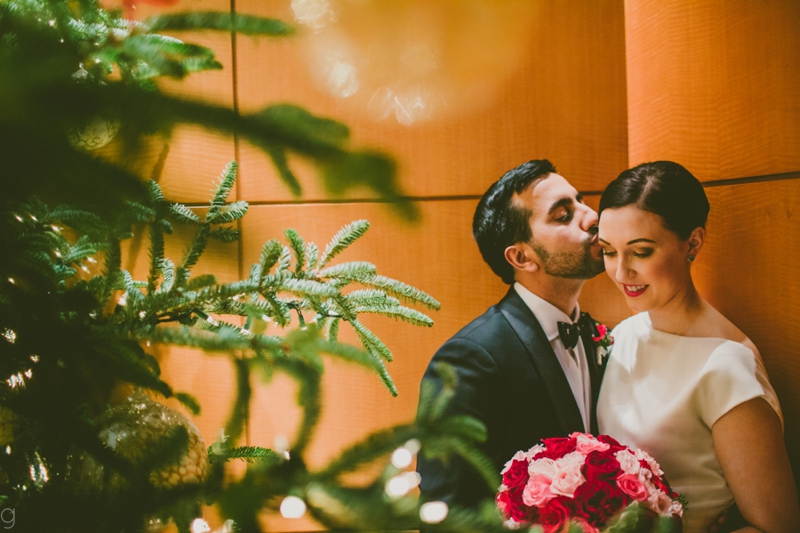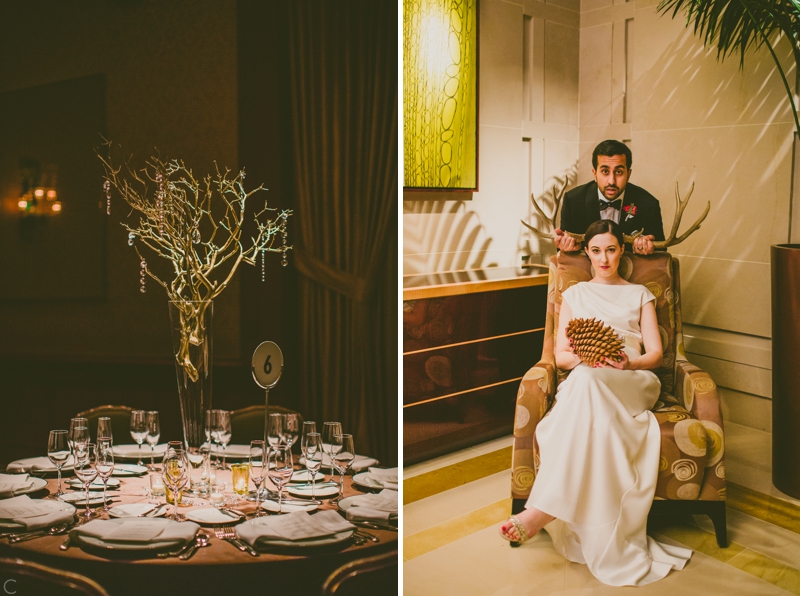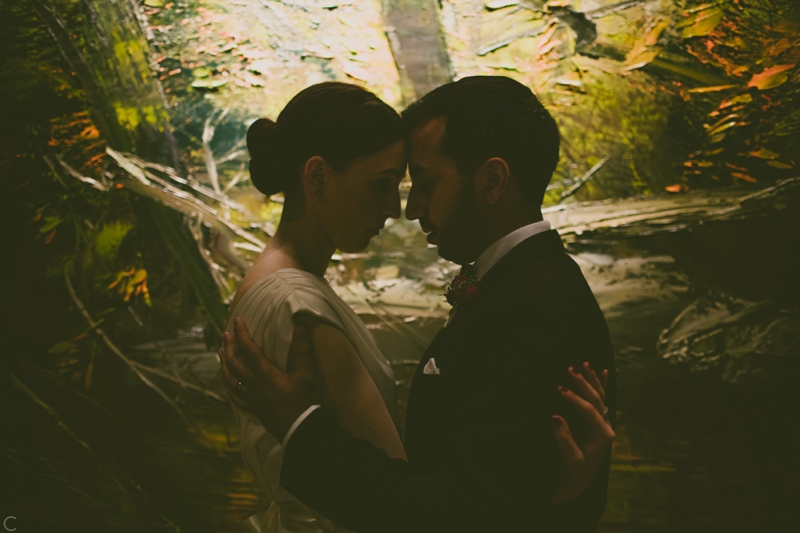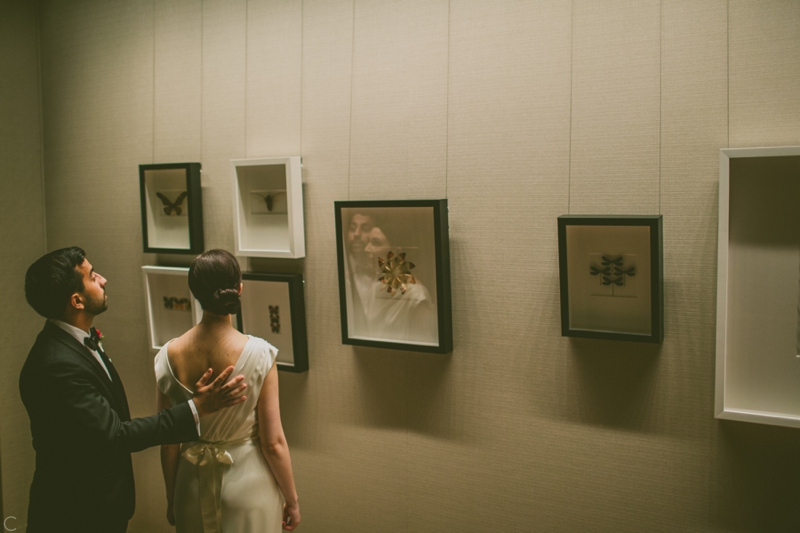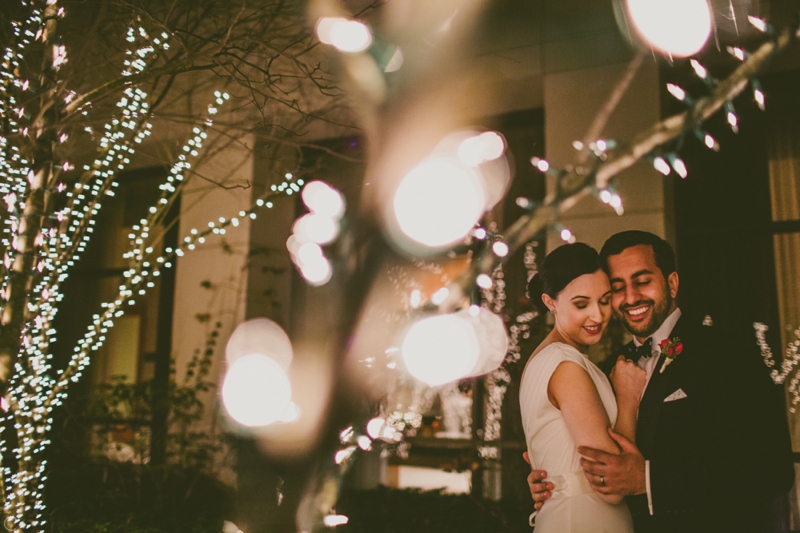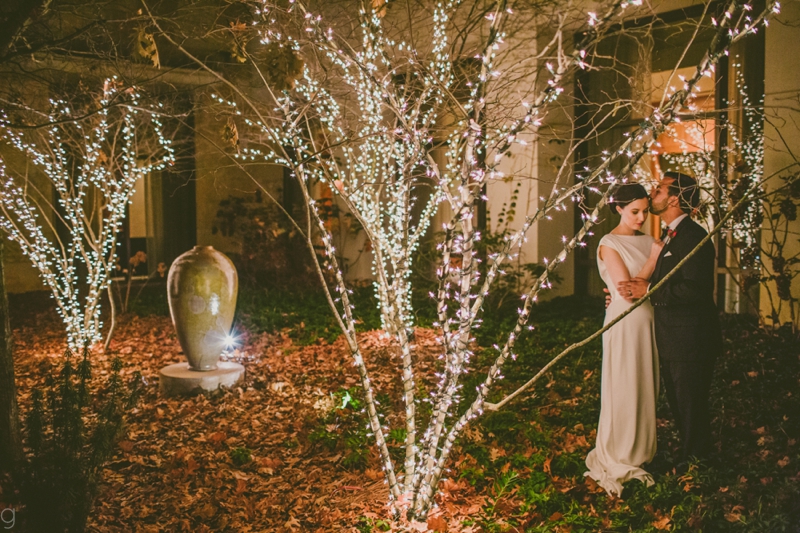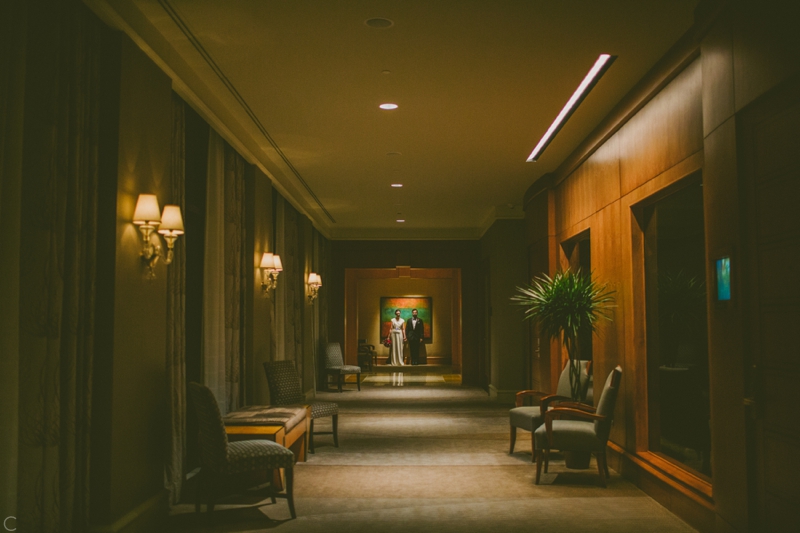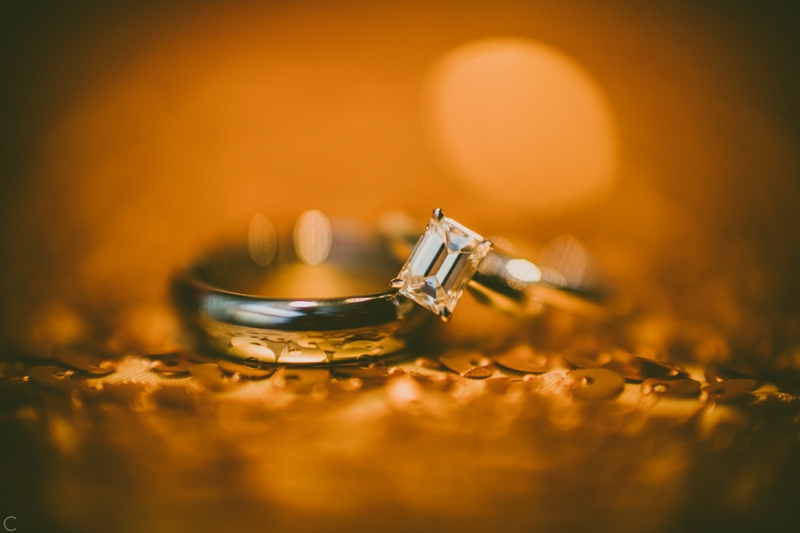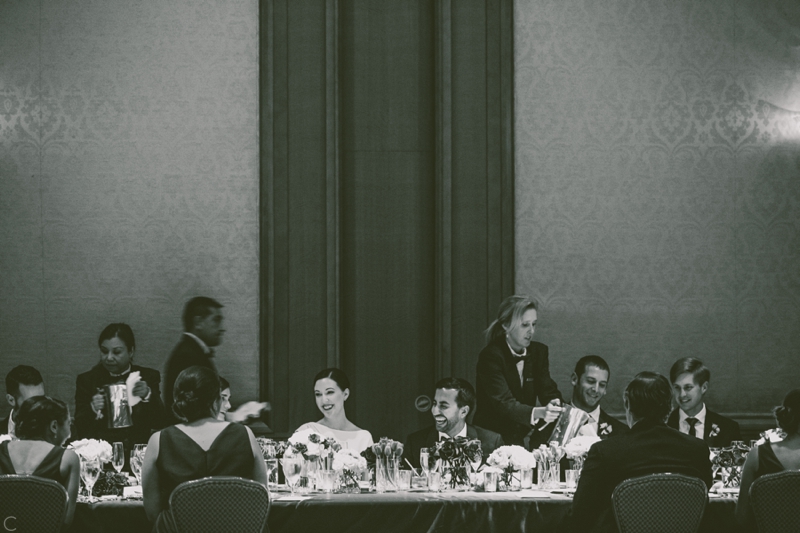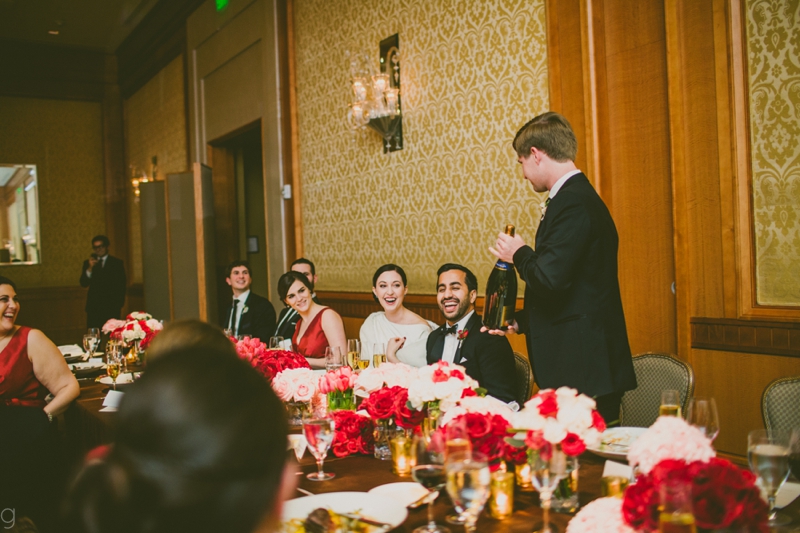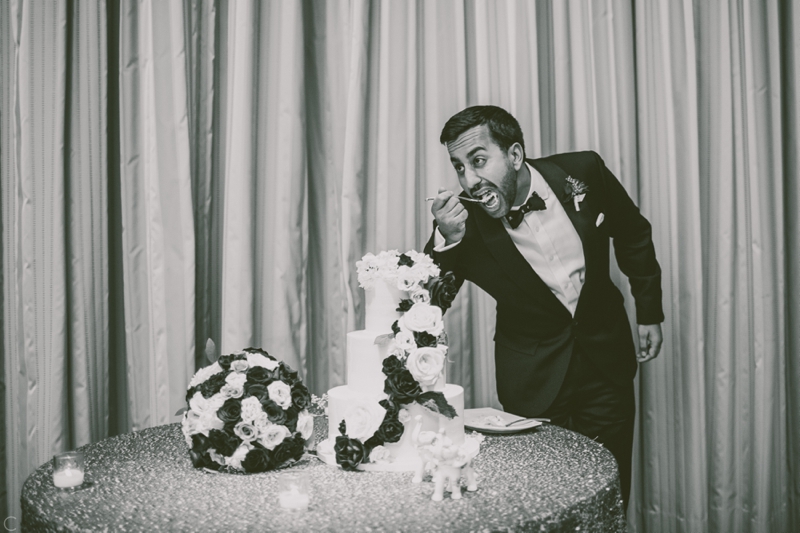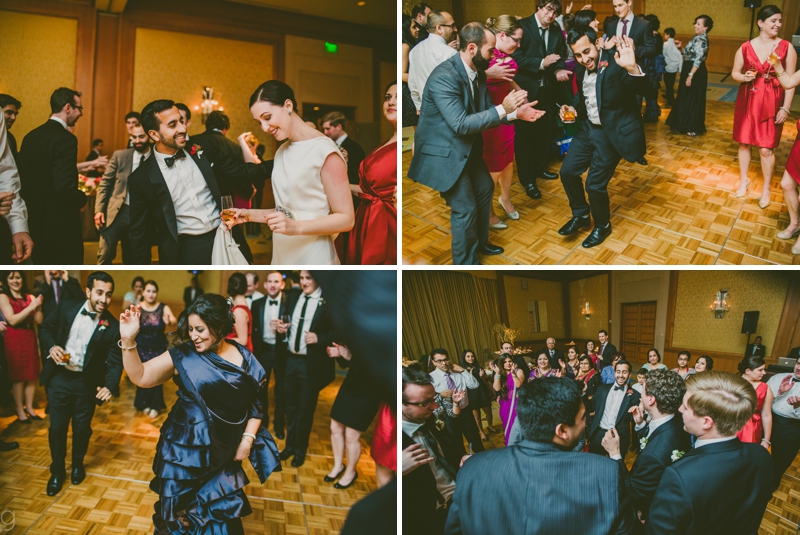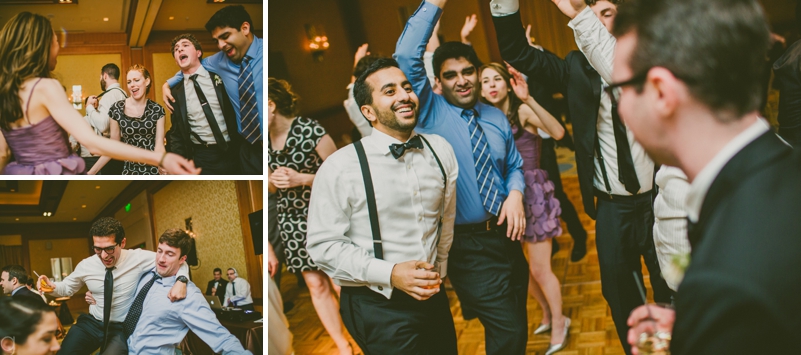 Date: December 20th and 21st, 2013
Ceremony and Reception Venue for Friday: The Embassy Suites // Cary, NC
Ceremony and Reception Venue for Saturday: The Umstead Hotel // Cary, NC
First Dance Song: "Can't Get Enough of Your Love, Babe" – Barry White
Lindsay's Occupation: Special Education Curriculum Designer at Relay Graduate School of Education
Rishi's Occupation: MBA Candidate at University of Chicago – Booth School of Business
How You Met: At UNC – Chapel Hill
Interesting Bride Fact: The bride's last name is an amalgam of her parents' last names, but sans a hyphen.
Interesting Groom Fact: The groom swam with the world's largest fish, and kicked it in the face.
Honeymoon Destination: Mini-moon in Puerto Rico… honeymoon TBD!
Vendor Credits for Friday: Officiant – Shoba Mehta | DJ – Sitar Player | Florist – Tre Bella Flowers (Becky) | Caterer – Raaga | Hair/Makeup – Salon Blu | Coordinator – Priscilla Erwin of Orangerie Events
Vendor Credits for Saturday: Officiant – Justin Savesky | DJ – Randy Bennett of the Joe Bunn DJ Company | Florist – Tre Bella Flowers (Becky) | Cake – Sweet Memories Bakery | Caterer – The Umstead | Hair/Makeup – Salon Blu | Coordinator – Kelley Ann Ward (The Umstead)