i had the pleasure of photographing the ladies luncheon for the downtown raleigh alliance a few days ago at marbles kids museum. it was such a fantastic experience! there were approximately 200 women in attendance, all business owners, ceos, presidents, and other successful women in business in raleigh. how awesome is that?! the ladies had a great time exchanging business cards and information, having lunch, and listening to the panel of 3 powerful raleigh women discuss raleigh's past, present, and future.
and folks, i just can't get enough of marbles. someone please have your wedding there. there are just too many fantastic photographic opportunities.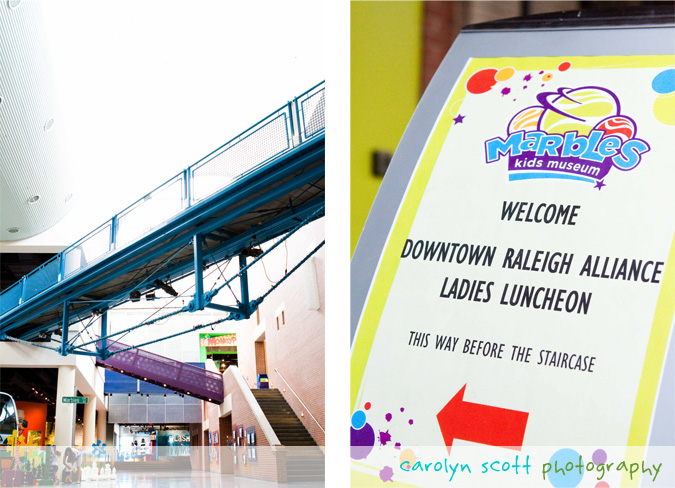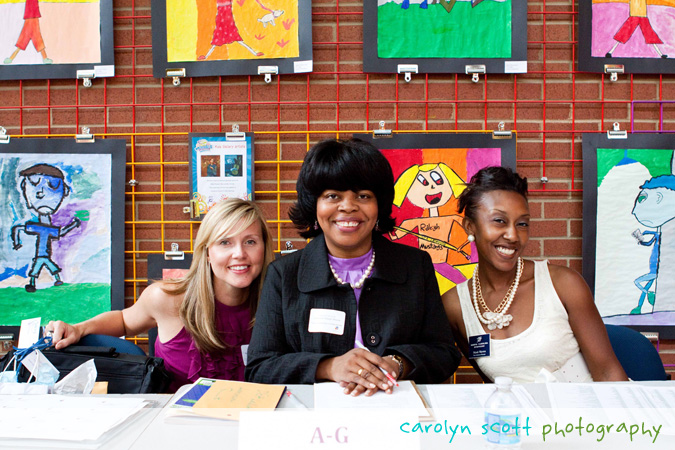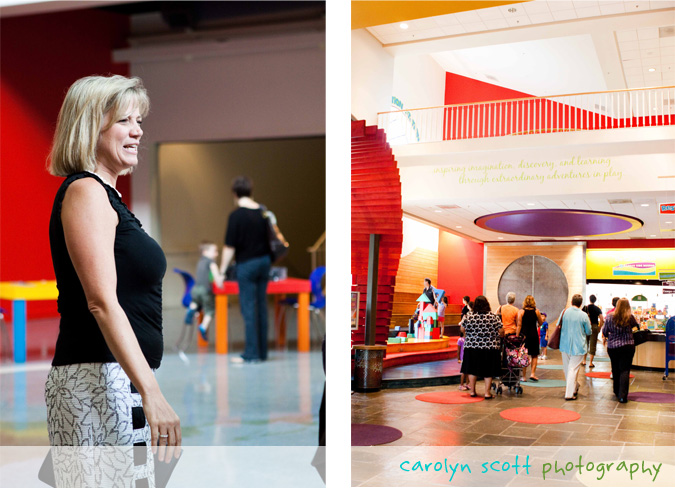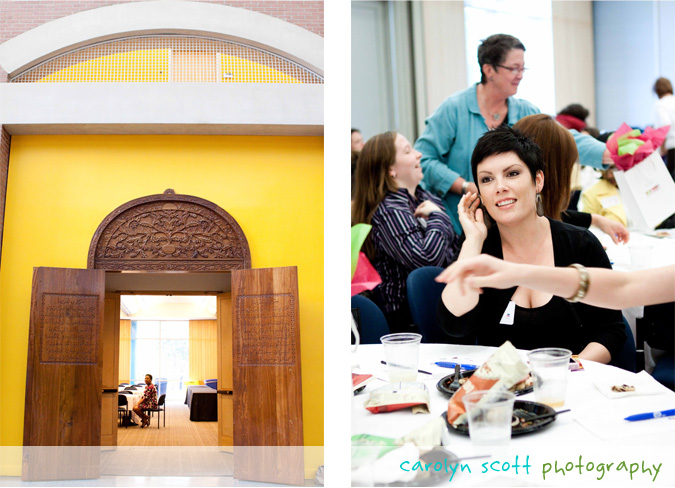 the moderator for the afternoon was WRAL's debra morgan, who was an absolute pleasure to meet along with the panelists and every other lady there, really. everyone was so fantastic!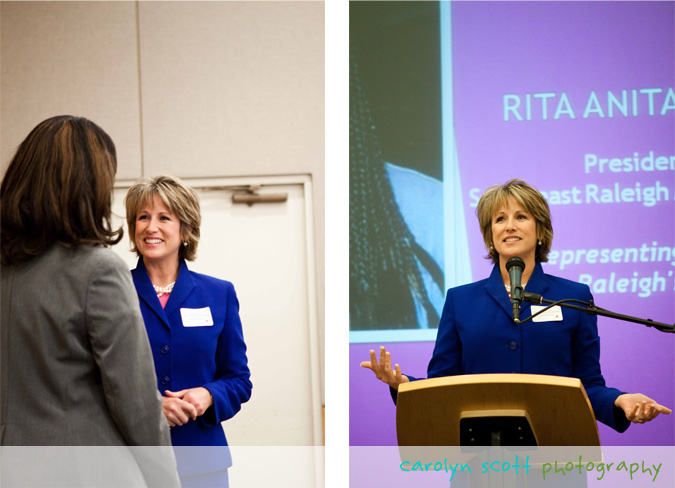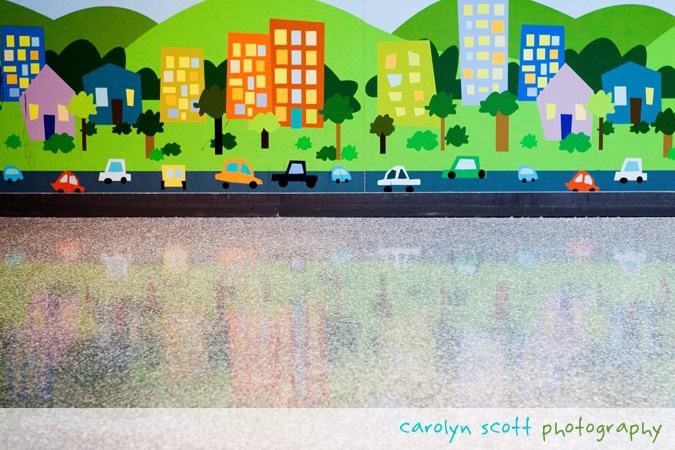 representing downtown raleigh's past was katherine peele – VP, Managing Principal, LS3P Architects: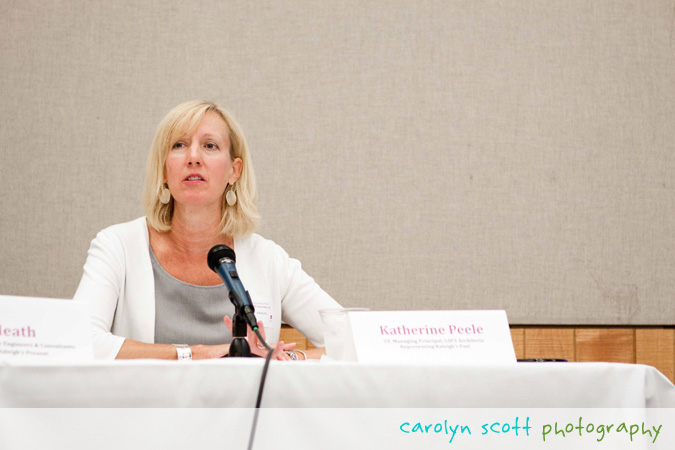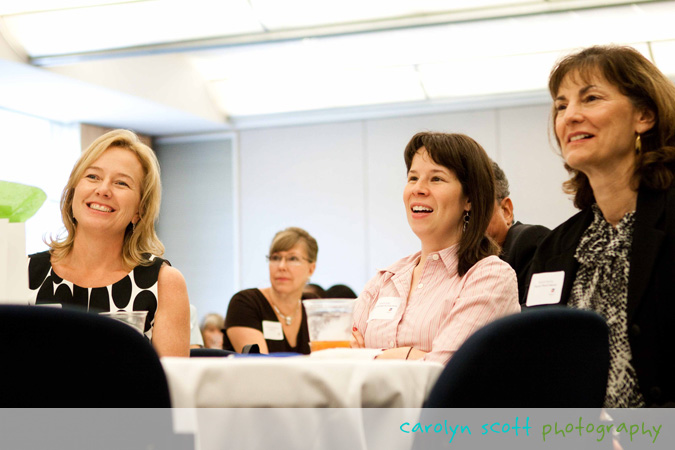 representing downtown raleigh's present was jill heath – President & CEO, Mulkey Engineers & Consultants…along w/ a picture of all the business attire donated to up-and-coming women in raleigh: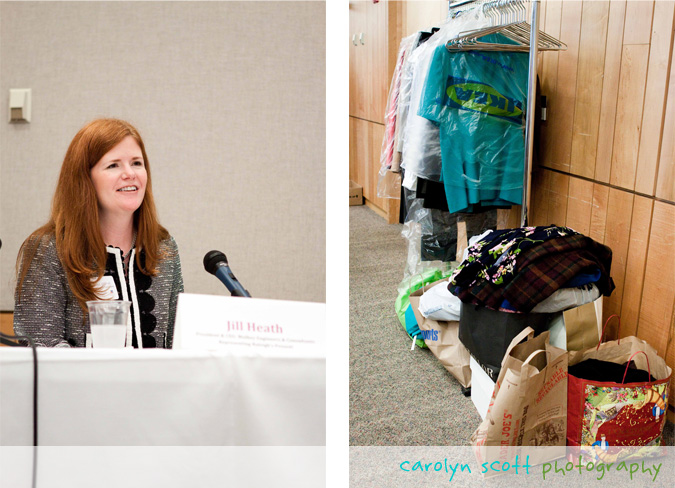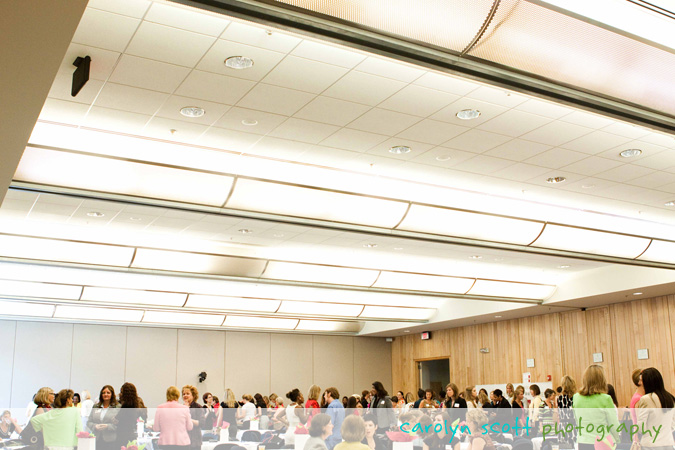 representing downtown raleigh's future was rita anita linger – President, Southeast Raleigh Assembly (SERA):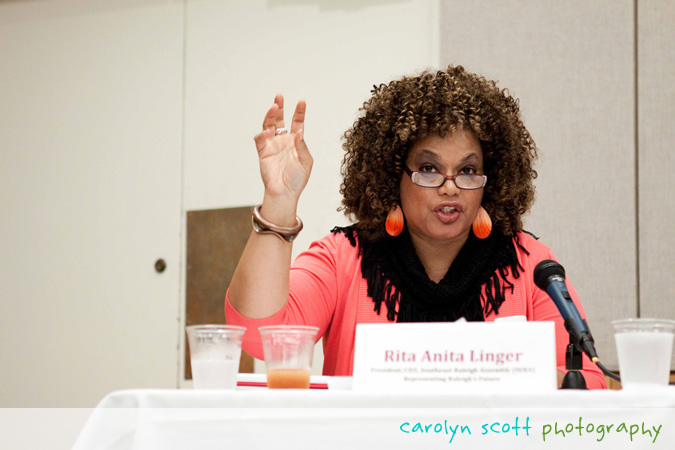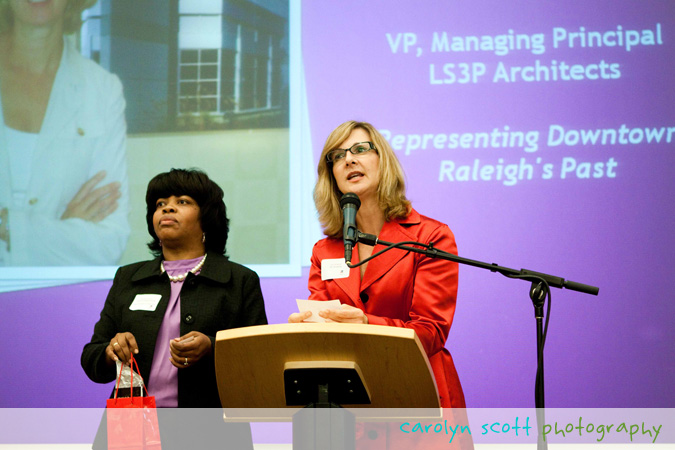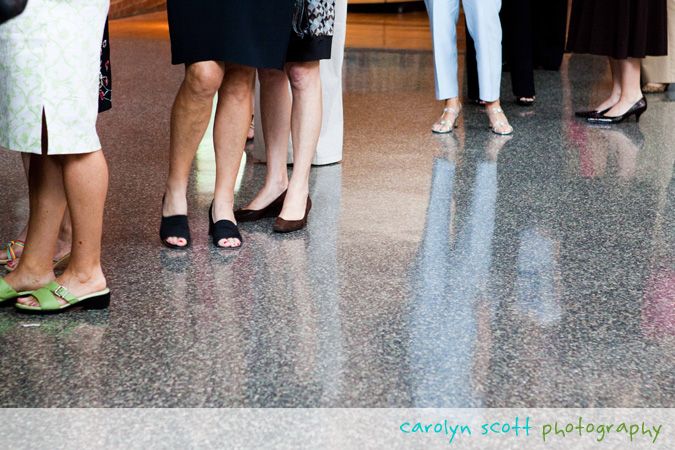 thank you to all the women who came and made it a success! i had a great time sponsoring the luncheon and having the opportunity to meet so many wonderful women downtown!