ahhhh, the day was finally here. :) tamyra and darius married at the Upper Room Church of God in Christ in raleigh on june 26, 2010.
back when i met tamyra and darius in the fall, i started looking forward to their wedding. they were so fun, outgoing, and creative at the consult that i knew their wedding would be a blast, and it certainly didn't disappoint! i started looking forward to it even more when i did their engagement session and had an amazing amount of fun. note: i love engagement sessions for this fact: i really feel like i already know you by your wedding day and you don't feel awkward anymore having me follow you around with a camera. :)
so they're a genuinely super nice couple who are hilarious and loving at the same time…perfect to photograph. i knew their wedding day would be simultaneously full of love and shenanigans at the same time…which it was. :)
we'll start with some getting ready shots!
geoff's view: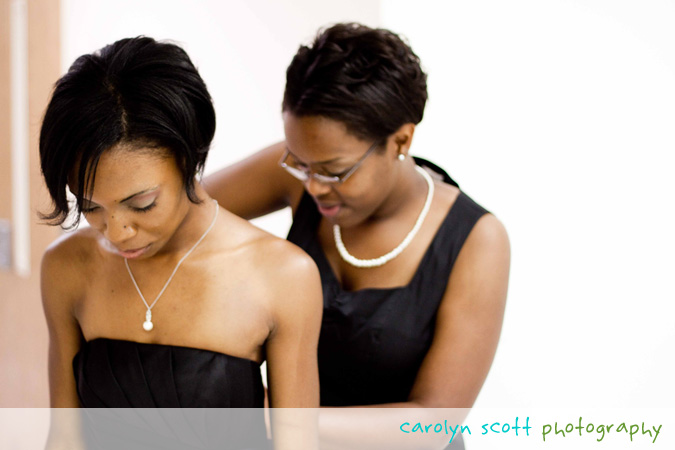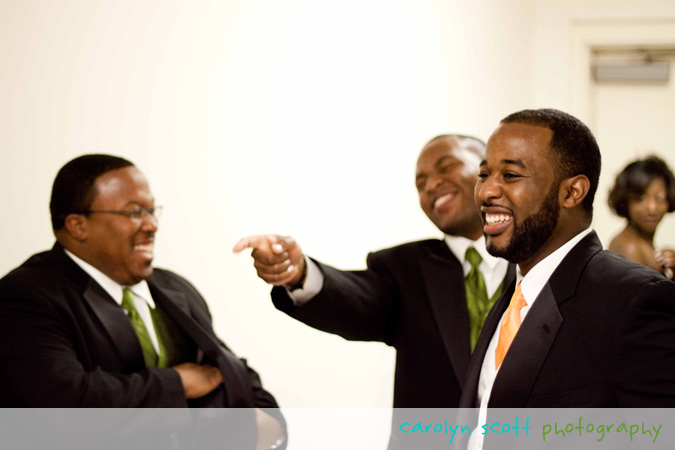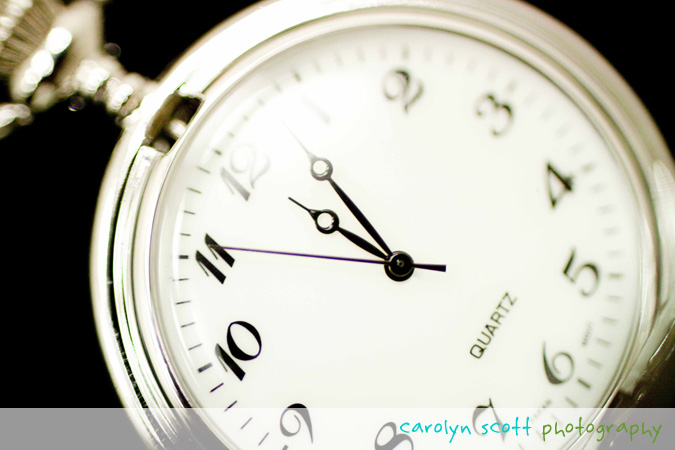 my view: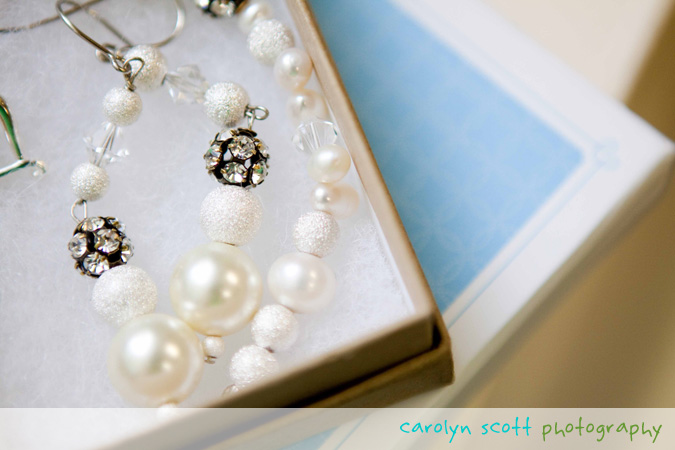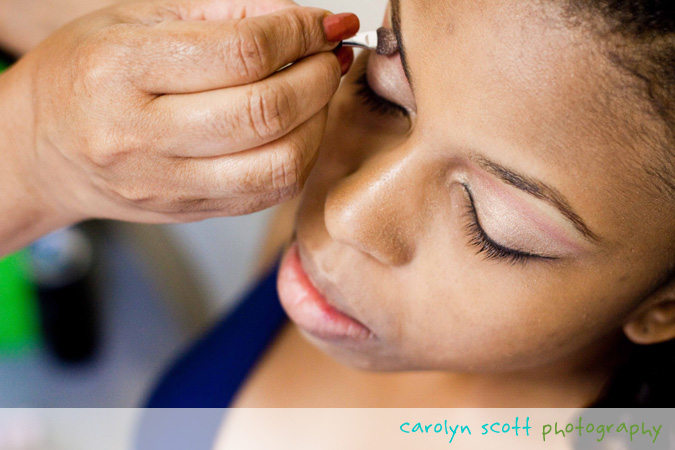 seriously…women would kill for these eyebrows: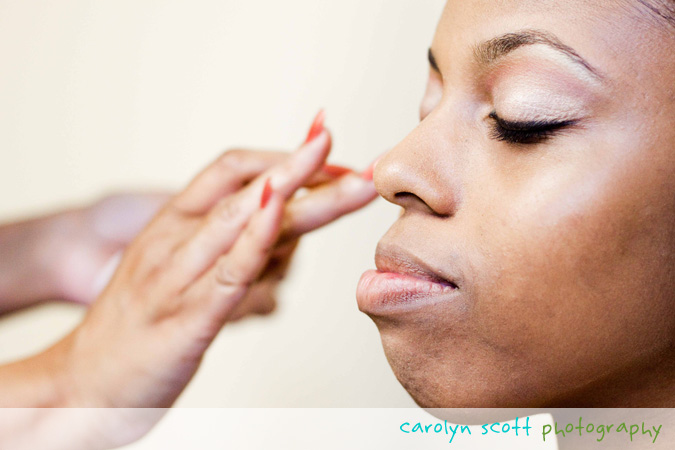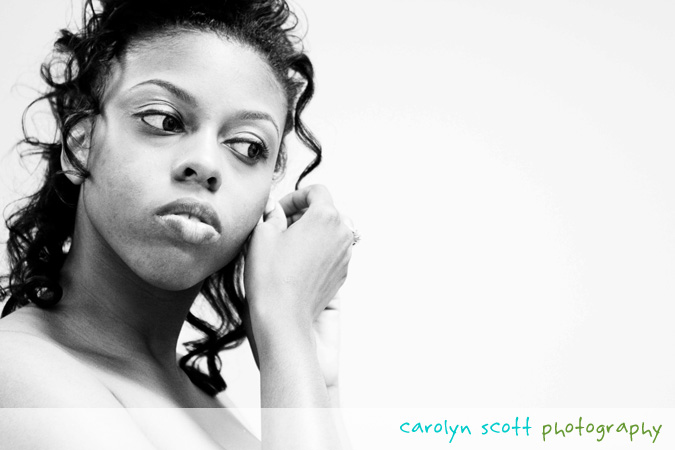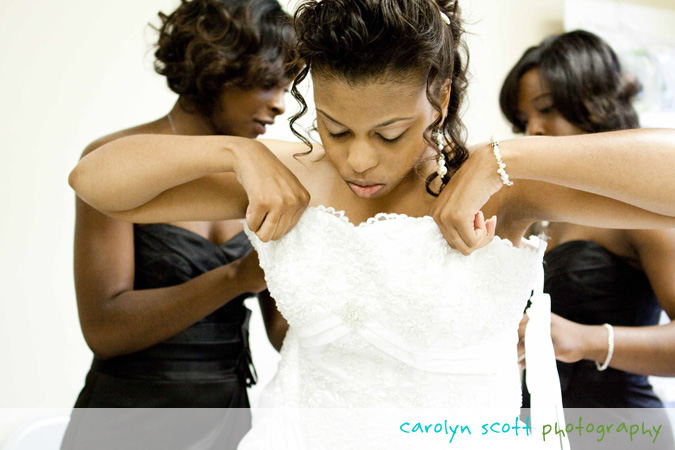 tamyra is READY! love that look of determination.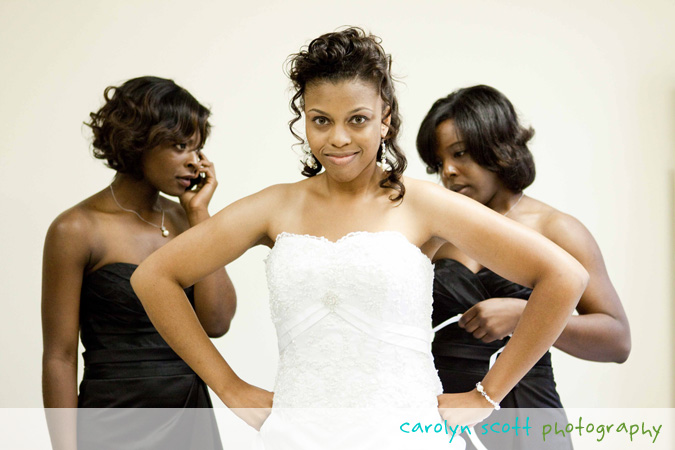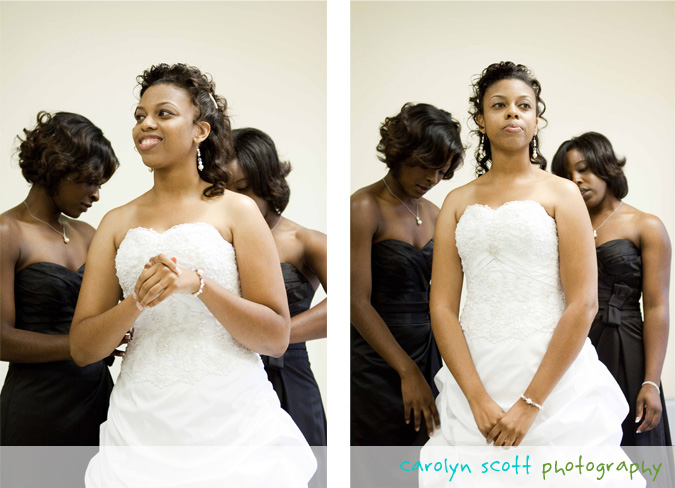 think she liked the bouquet? :)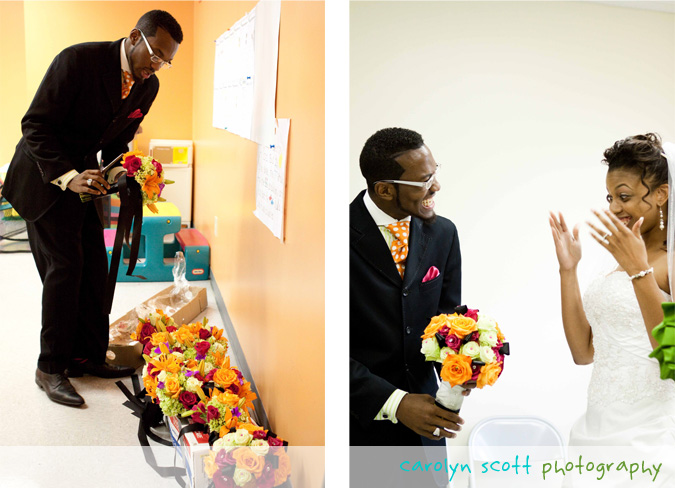 seriously…not a more chill, laid back, but also hilarious group of guys can be found. not only were all of the groomsmen super nice, pleasant, and easy to work with, they also struck unusual poses for me throughout the day and kept me on my toes.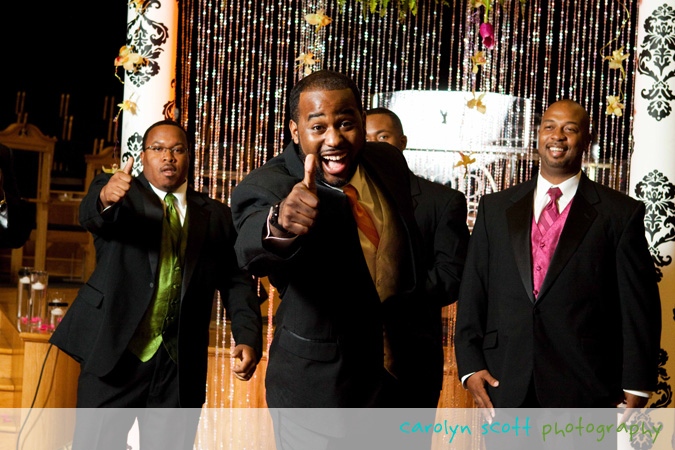 CSP on the big screen! :) their church had two screens projecting the slideshow from their engagement session with yours truly while the guests walked in until the ceremony started. super cute!! i know i was impressed. :) pictured here below with the super colorful and beautiful bouquet!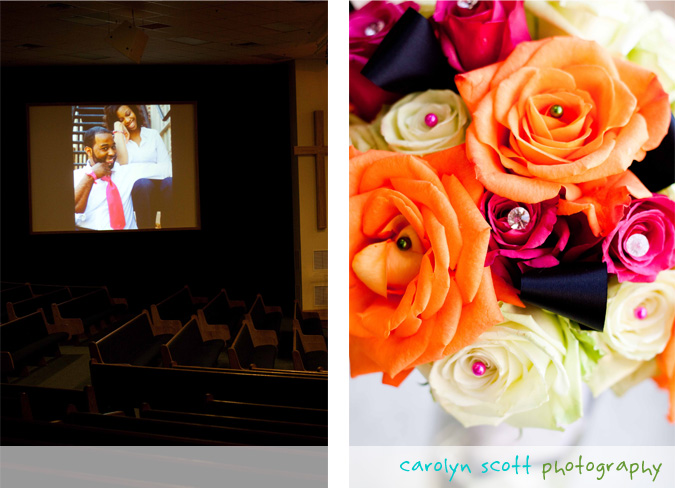 the colors for their wedding were pink, orange, green, and black and it ROCKED! and i was asked to wear green which is great, because i'm usually dressed in all black…and bold colors shake things up a bit. :)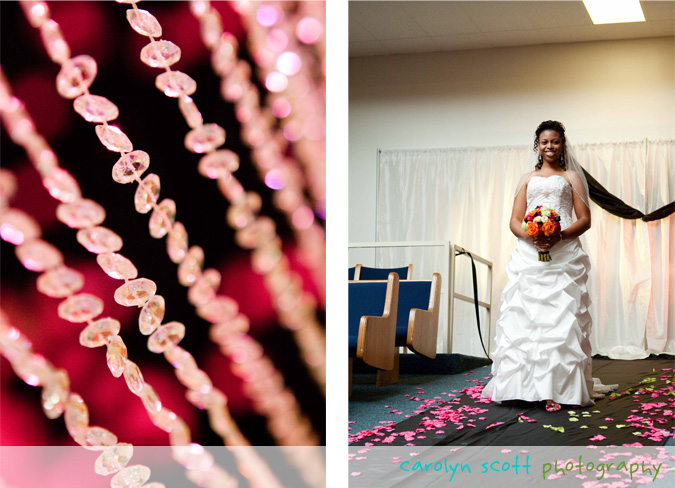 check out that alter!! so cool. what a neat way to personalize your ceremony.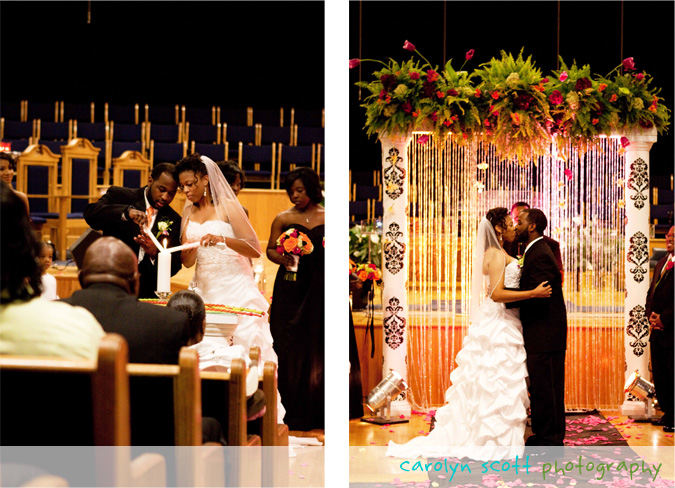 not only did they use gelled yellow and pink stage lights for their alter, they lit their reception with them. on top of THAT, their reception was in the gym of the school next door which was just really neat, period. and i've got to hand it to demitrius of creative touch designs who did their flowers, decorations, and so much more for putting together a totally kick-butt wedding. i seriously felt like i walked into some sort of hollywood party for their reception.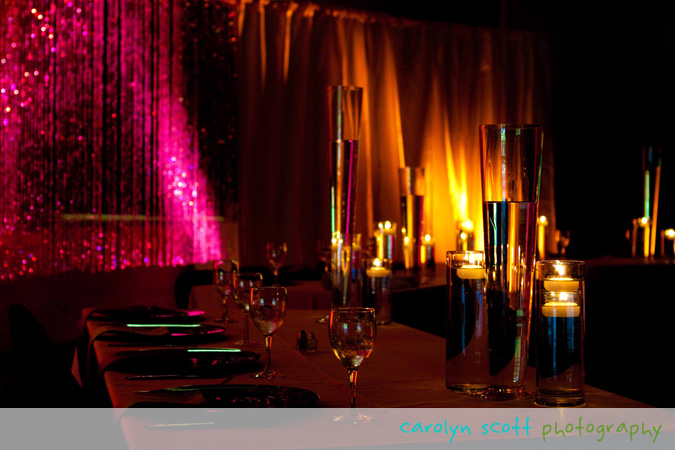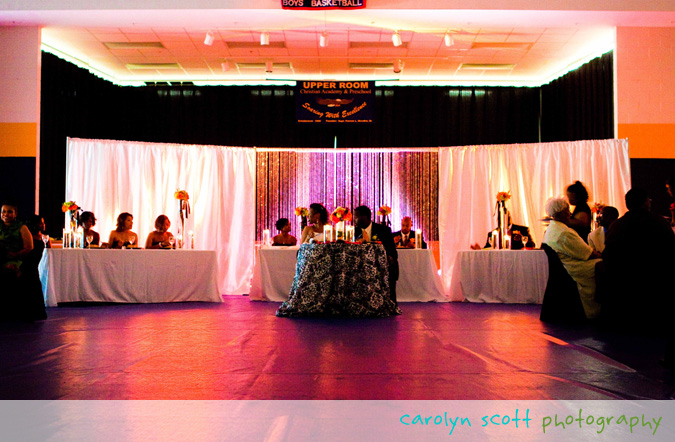 really, though, i loved these guys!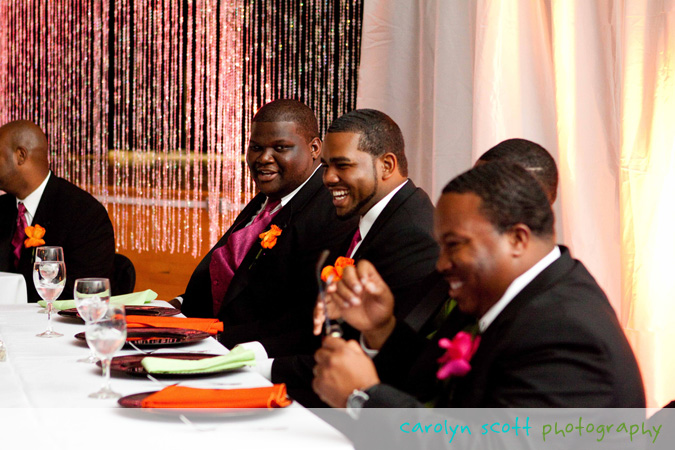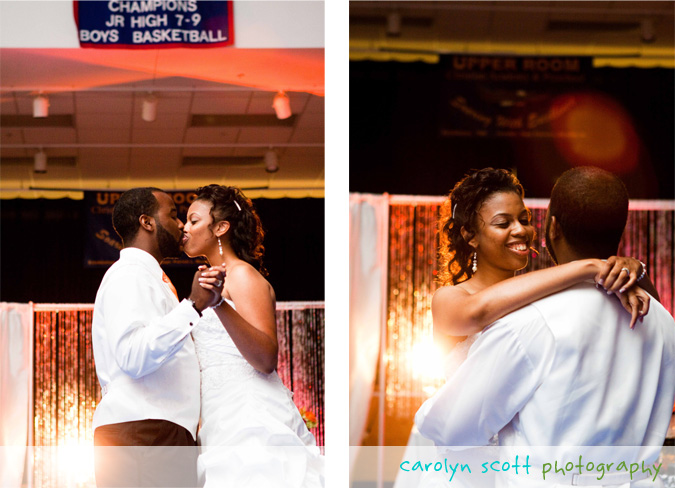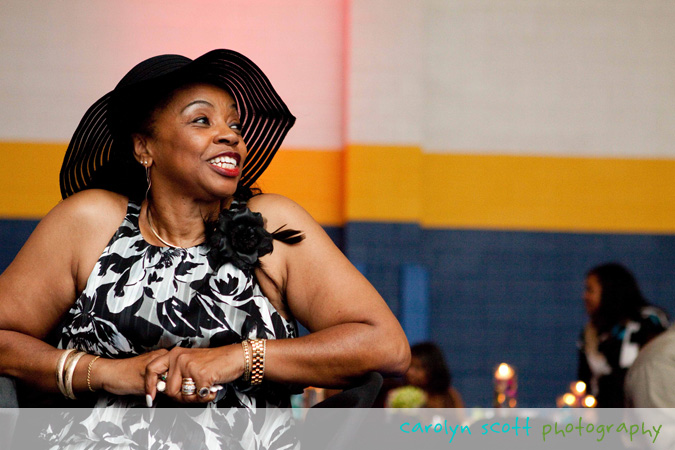 neat groom's ring!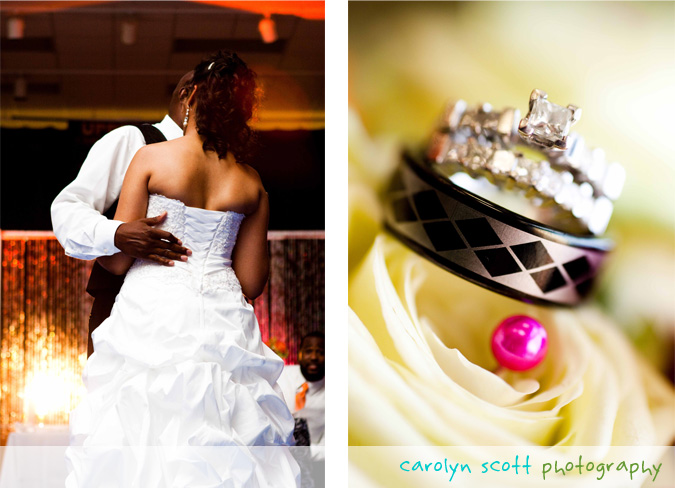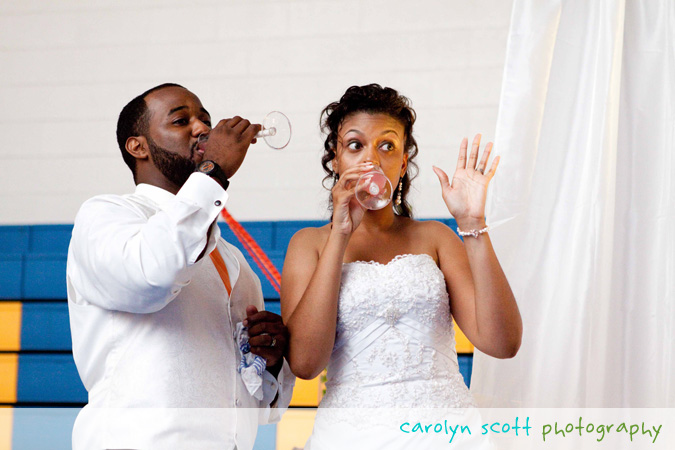 i've been getting a lot of amazing garter toss sequences lately, but this one is amazing. darius launches it and wait for it…wait for it…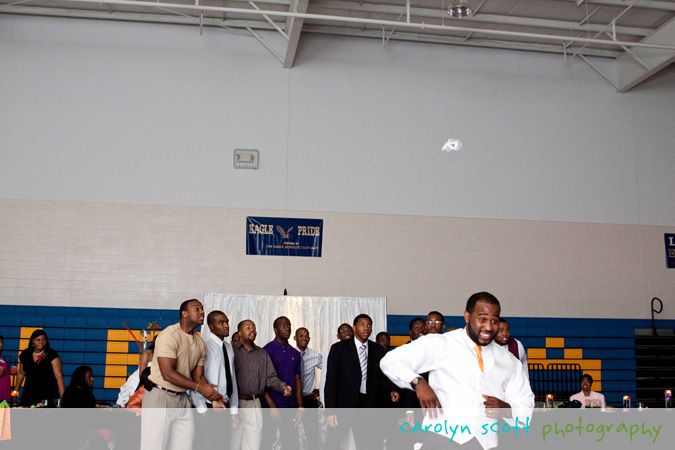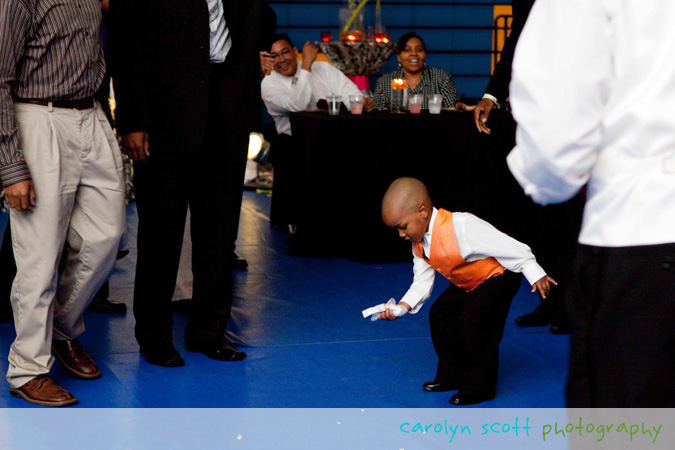 and caught! by the little dude totally not even seen in the original garter tossing picture. the little man came out of nowhere and totally snatched it. LOVE the look on his face below…where you can tell he knows he did something totally cool, but isn't quite sure what it was.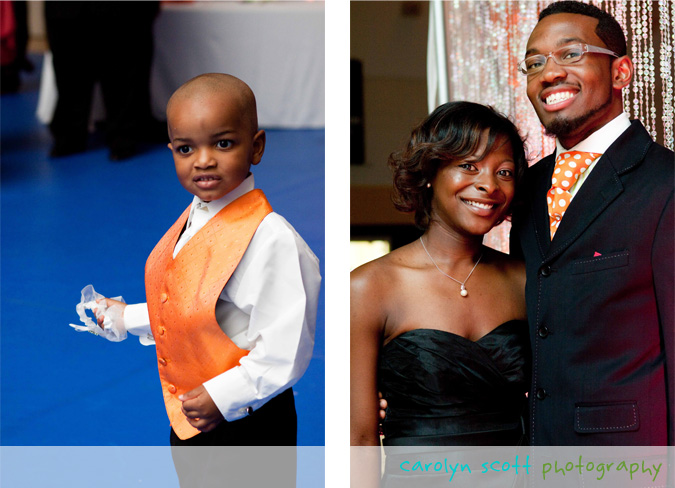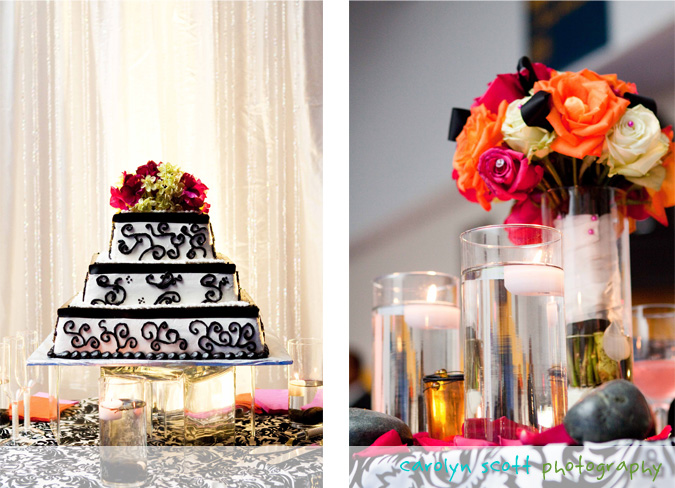 caught a few of tamyra and darius waiting for the limo at the end of the day. :)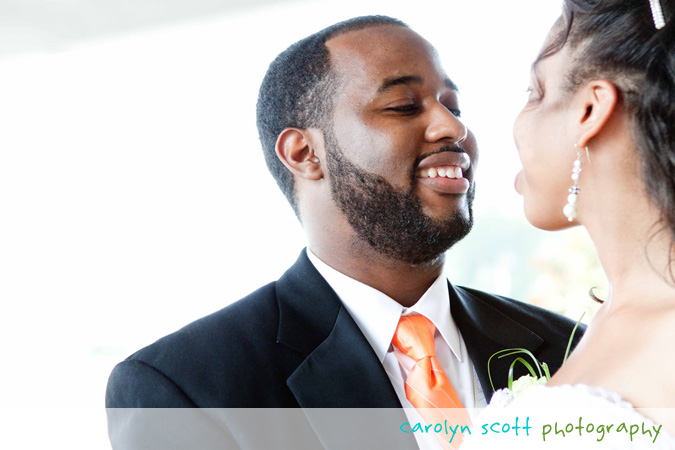 favorite!! she's gorgeous. :)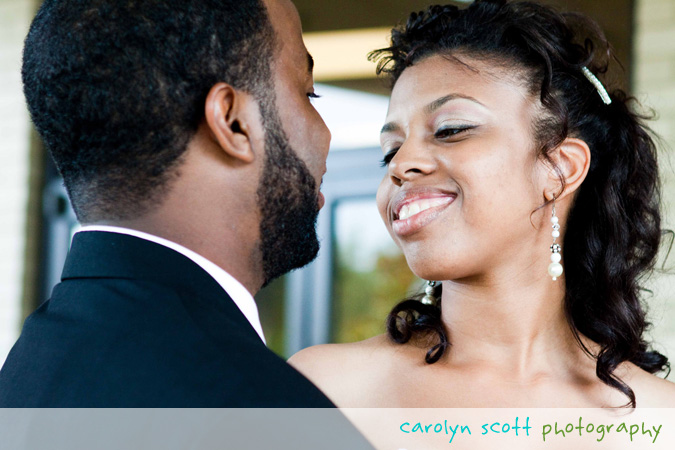 congratulations, you two! we loved it loved it loved it!