last weekend was a great start to spring and a perfect day for an engagement portrait session!
i first met tamyra and darius last year as they were searching for their wedding photographer and i am so happy that they chose me because they are just awesome.  this couple is so so fun, vibrant, and hilarious. they had me laughing the whole time.  we hit it off at the consult and i was excited to get to hang out with them during this shoot. needless to say, they're absolutely adorable and totally in love. i can't wait to photograph their wedding!
we shot at peace college in raleigh where tamyra goes to school. it was beautiful…and i gotta hand it to the campus for having the greenest grass ever.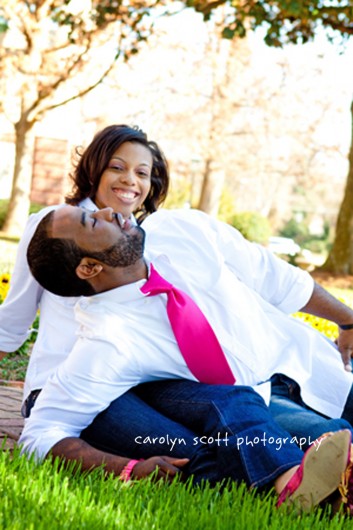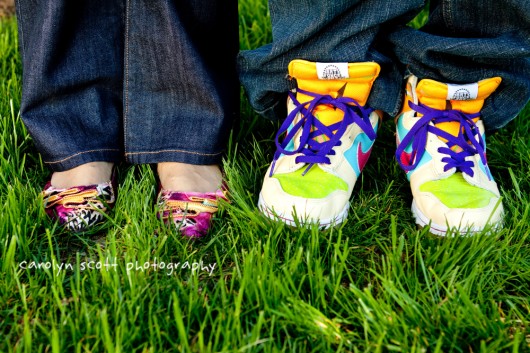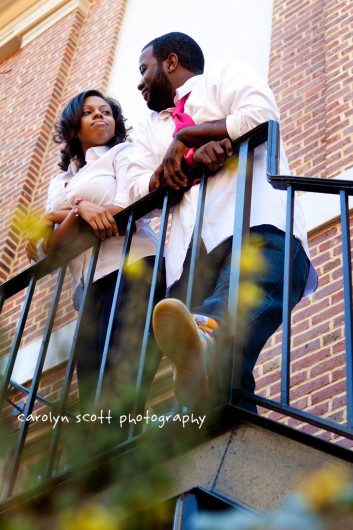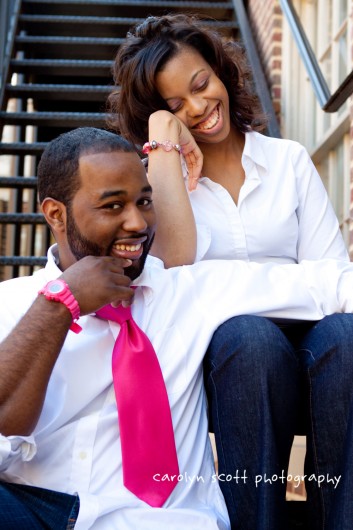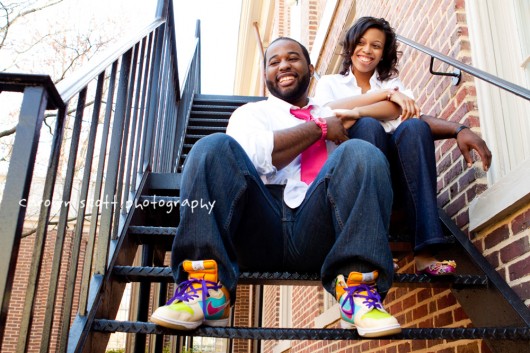 ladies and gentlemen, i just can't make poses like this up: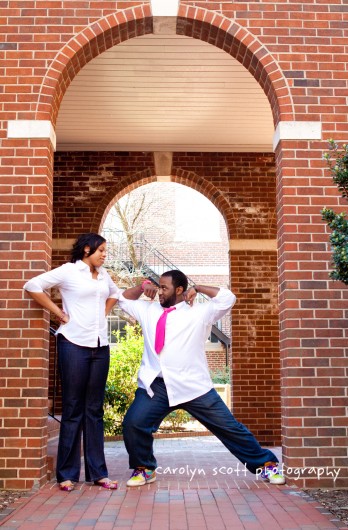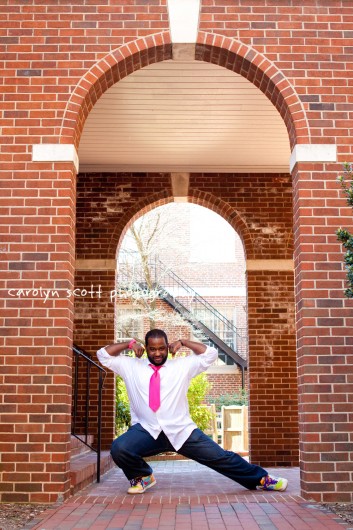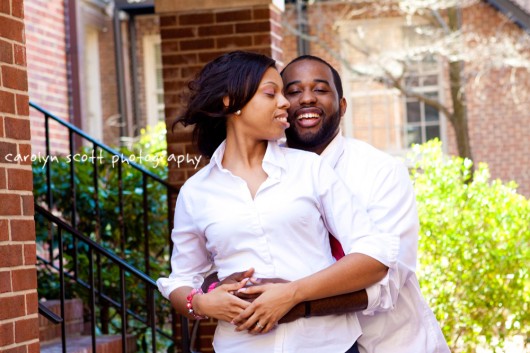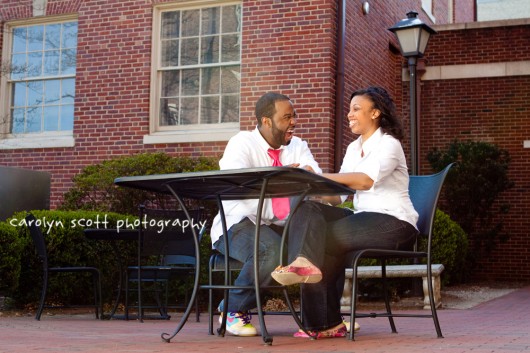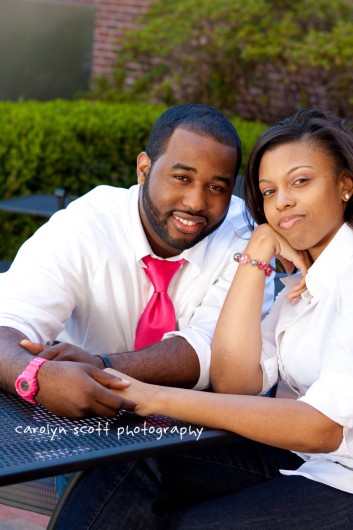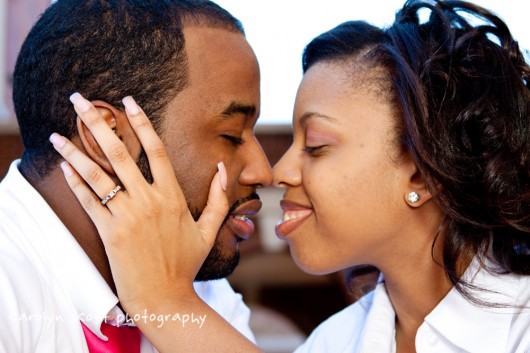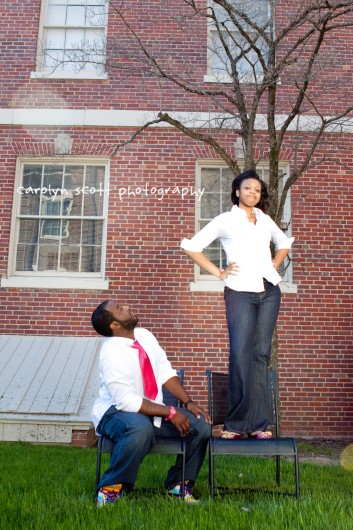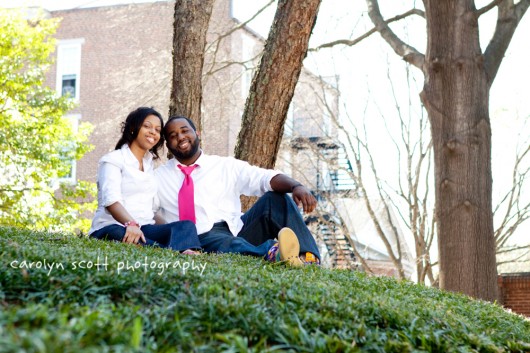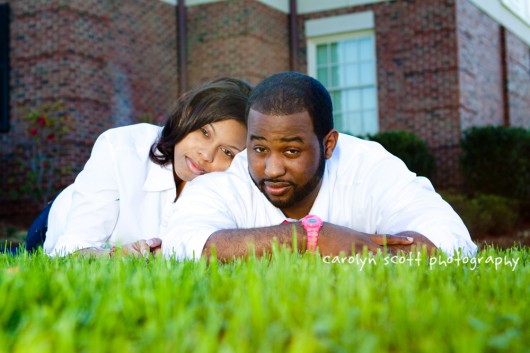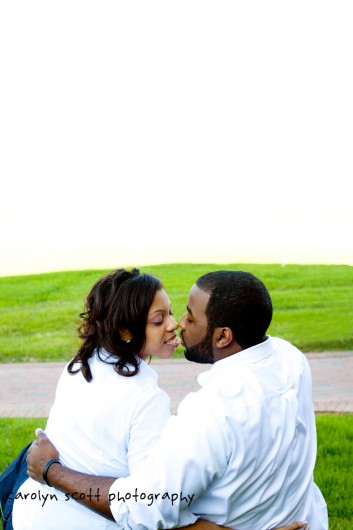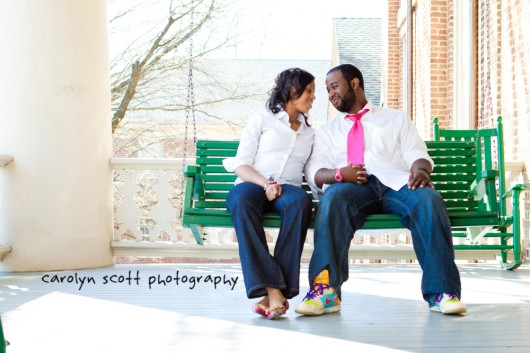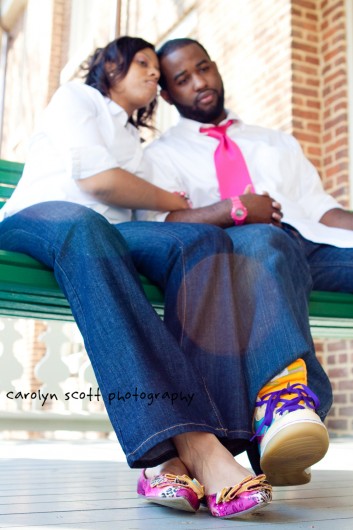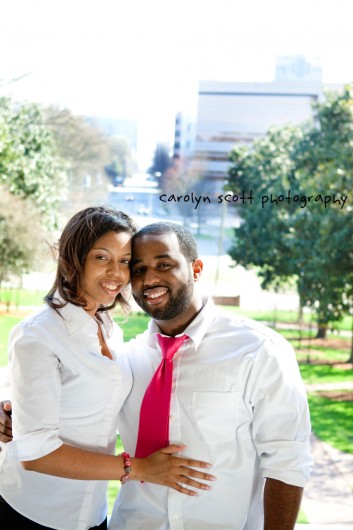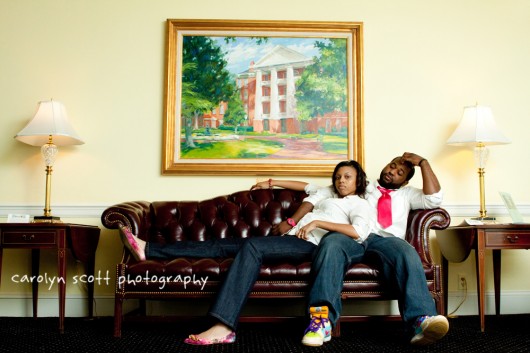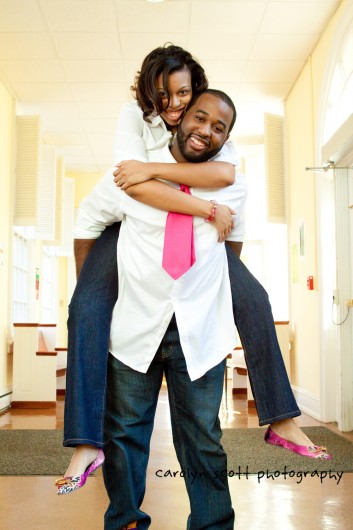 fantastic! congratulations, tamyra and darius! i can't wait to see what the wedding brings. :)