i had the great opportunity to photograph a wedding with one of the most beautiful couples (inside and out) in chapel hill on october 2nd. meet melissa and jimmy. :) they met at clemson university and, after a long bout of long distance wedding planning with jimmy stationed in germany, melissa moved there with him. they love it and i could not be happier for them! they're both genuinely very sweet and nice people… not to mention the total rocking-ness of their bridal party!! this was one of those weddings where i get home and i actually still have energy left because everything was so relaxed and people were so supportive. worked with some great vendors on this one as well!
the girls got their hair done at the aveda institute and went on to the church of st. thomas more to get ready before the ceremony.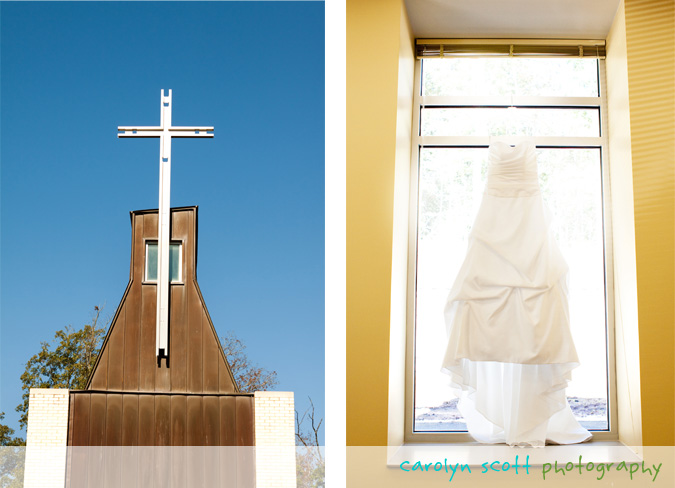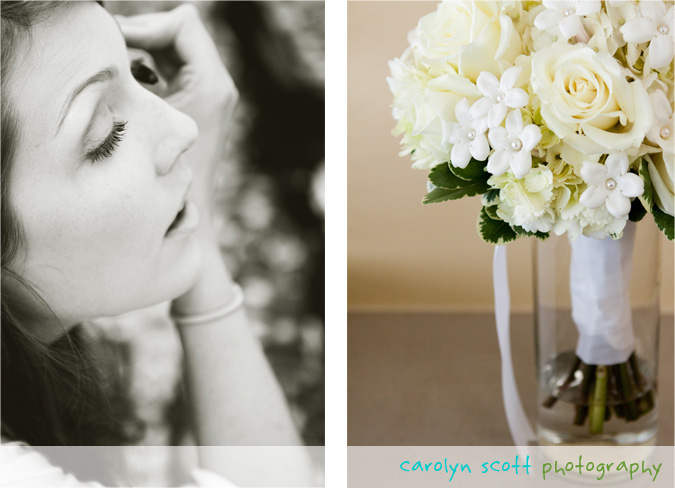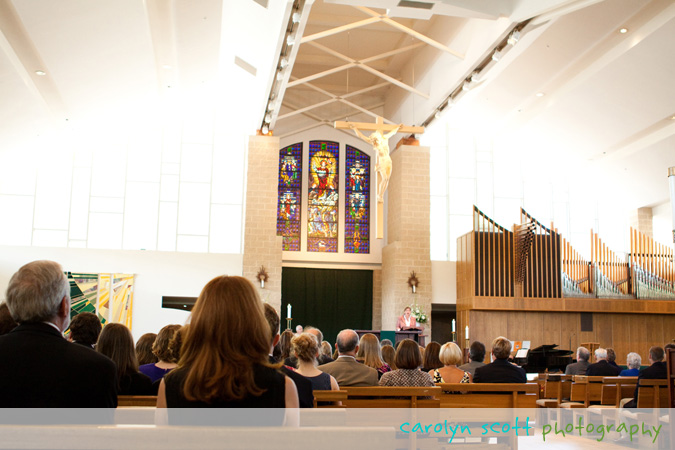 the picture on the left below is just after her bridesmaids had literally lifted her up and set her in her dress, haha. the picture on the right is melissa wrapping her grandfather's rosary he used as a child around her wrist as a tribute.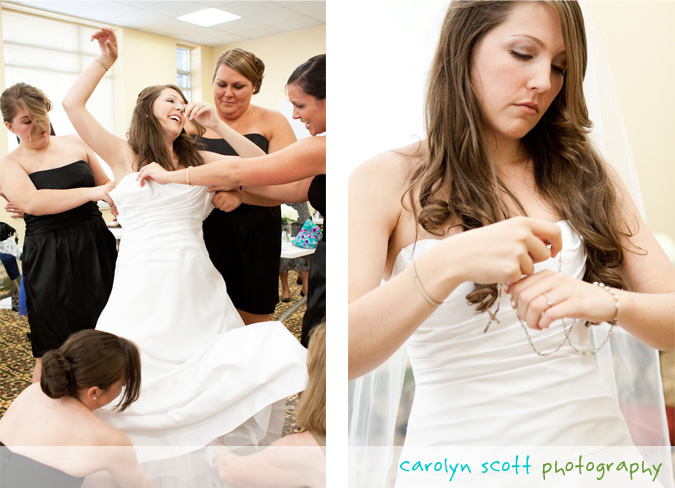 i love seeing the expressions from the couples during the walk down the aisle. thanks to geoff for this shot. :)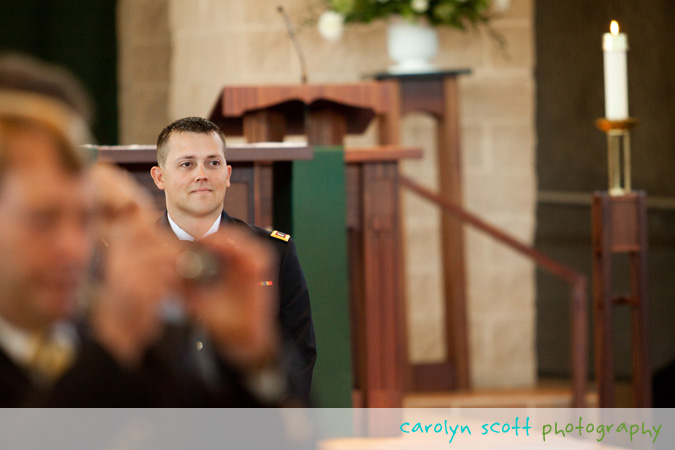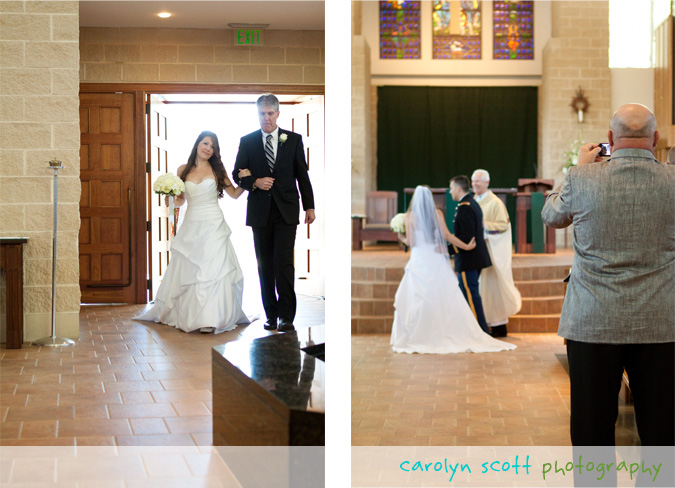 st. thomas more is a catholic church and they did a full mass wedding, but it wasn't without the occasional giggles. :)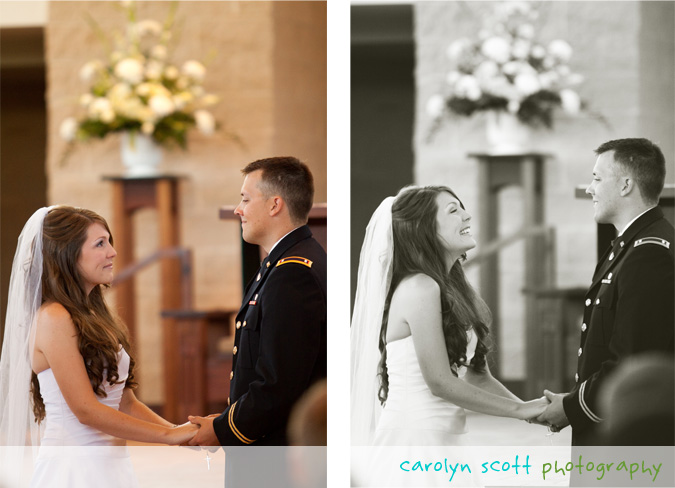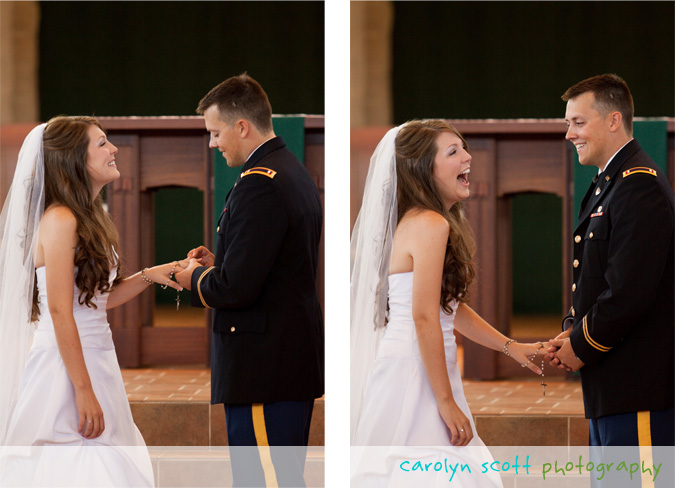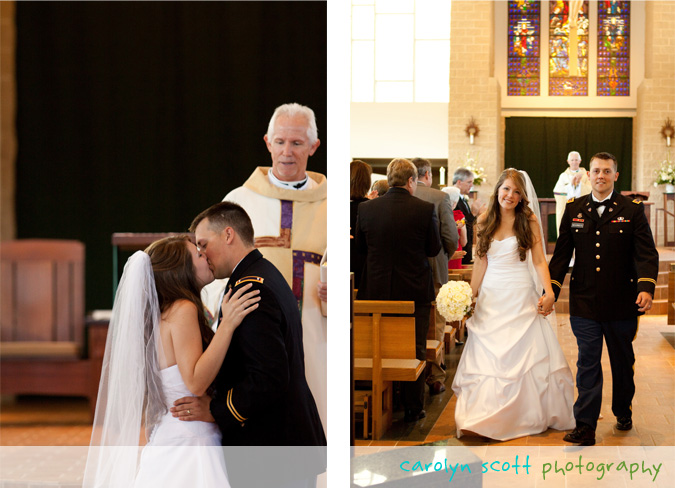 what a lovely group of girls! i love black bridesmaid dresses!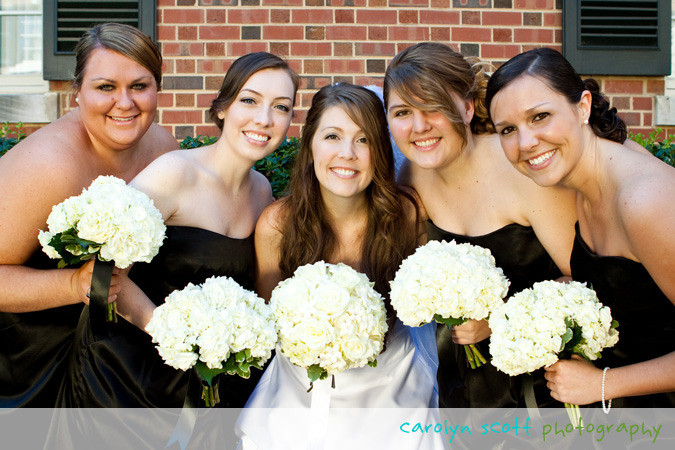 and what a good looking group of guys, of course! jimmy had on his uniform and the females in attendance were swooning.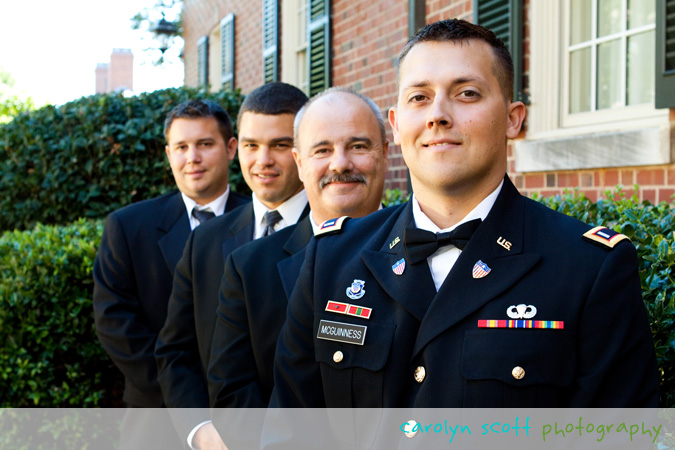 the wedding reception was held at the carolina inn in chapel hill, nc. we got their formals outside because it's a beautiful building. the reception room was the old well room and was very near to the UNC game party that was happening, so we had the occasional congratulatory yells from strangers in the building. gotta love it!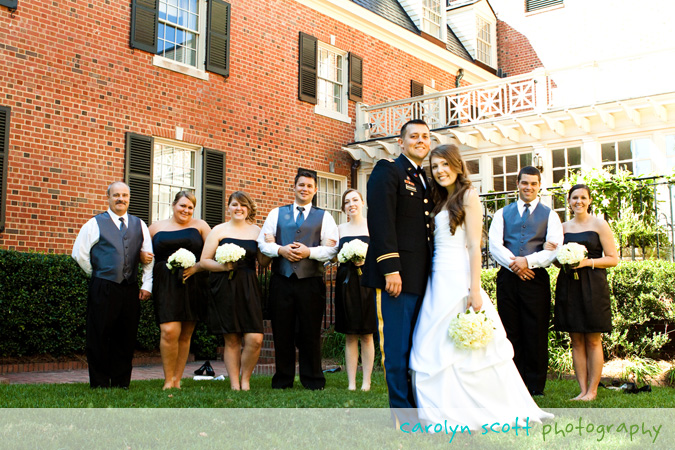 one of the bridal party members coined this their zoolander pose, and that's pretty much accurate.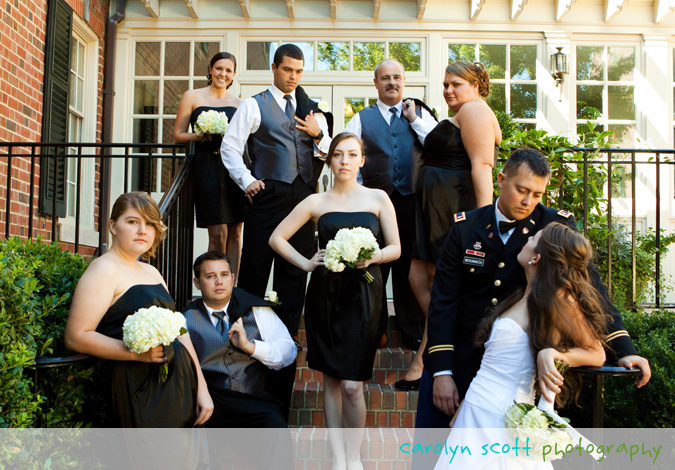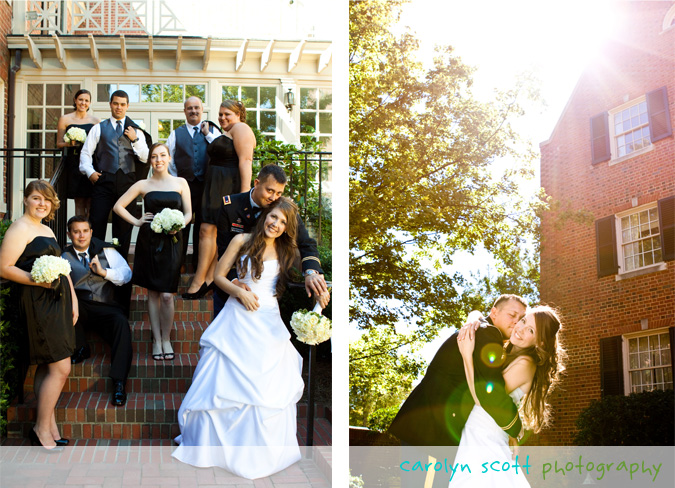 this is my favorite of the day. melissa is gorrrrgeous. i'm pretty sure i could put her in some sort of giant pumpkin costume or clown wig and she'd still be just as gorgeous.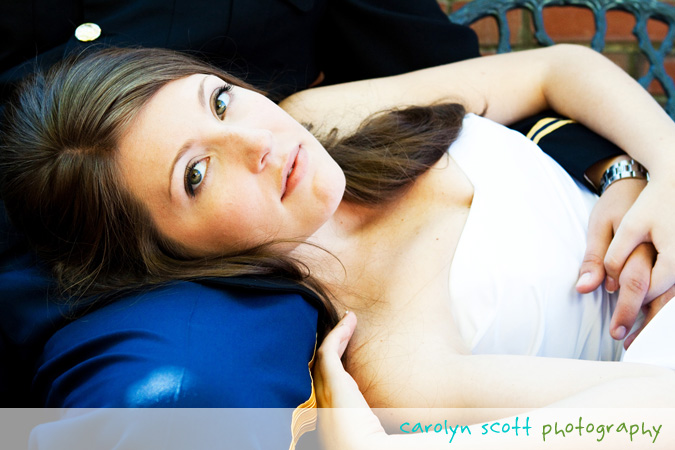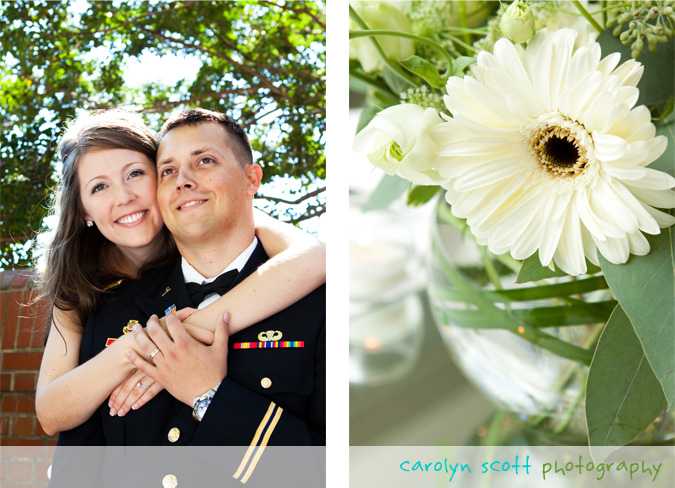 ahhhh! this kills me. :) melissa and jimmy had this picture taken at his formal before his commissioning in the army and it's framed in their house. they wanted to recreate it on their wedding day now that he has his new uniform and her dress was a wedding dress this time! the recreation is planned to hang next to it. i think we did a darn good job recreating!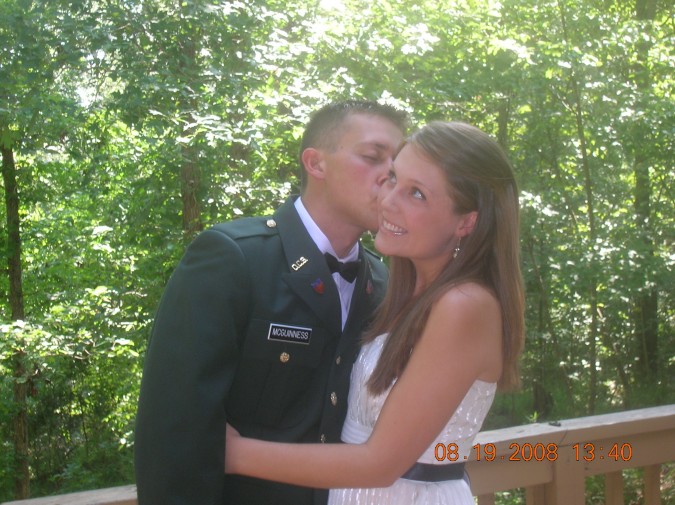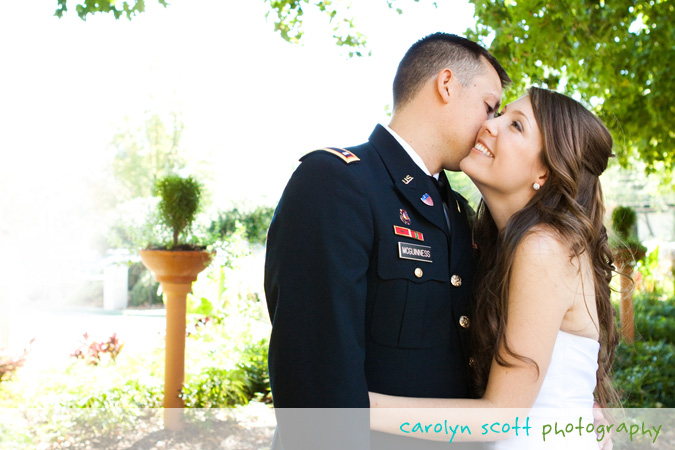 they're both really big clemson tiger fans and had a purple and orange tribute candy bar which was great! so of course the rings had to go in the multi-colored M&Ms.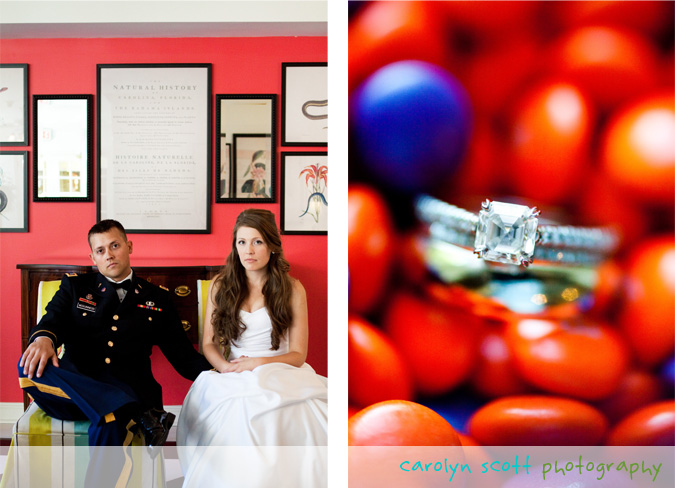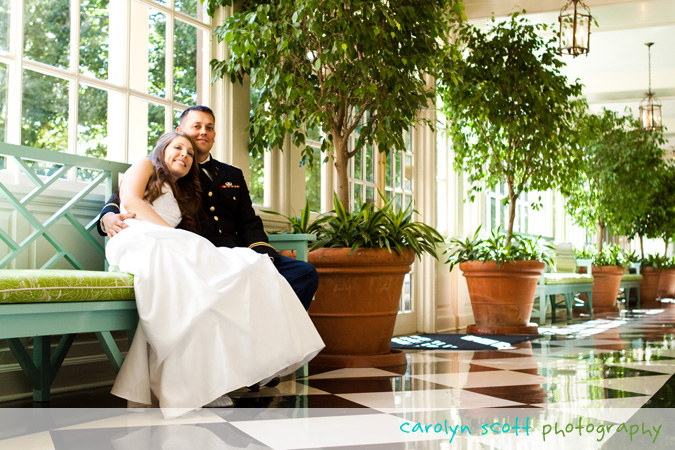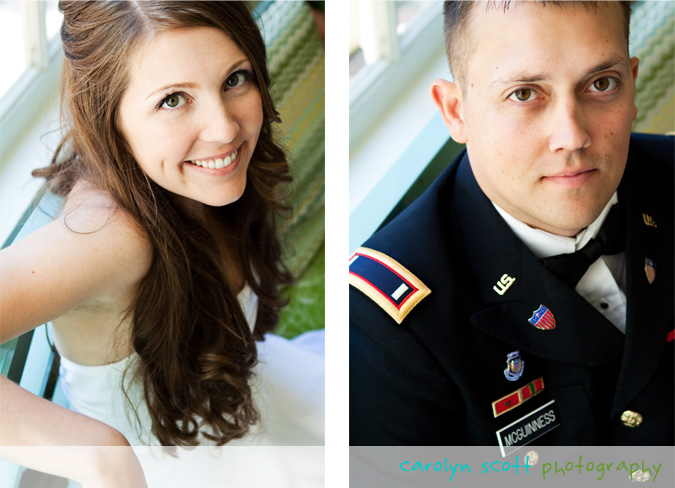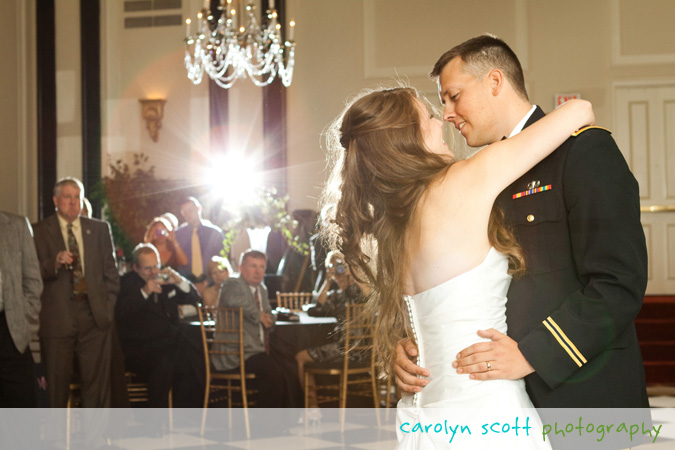 katie cathey of events by la fête rocked out the wedding reception in the old well room! and the cake walk did a fantastic job on their cake.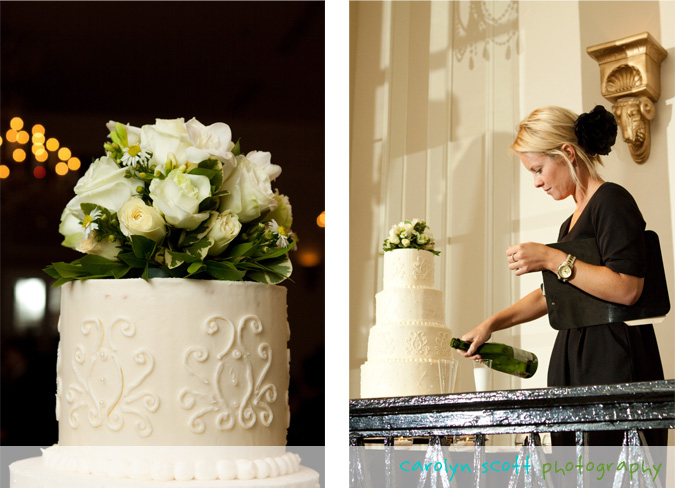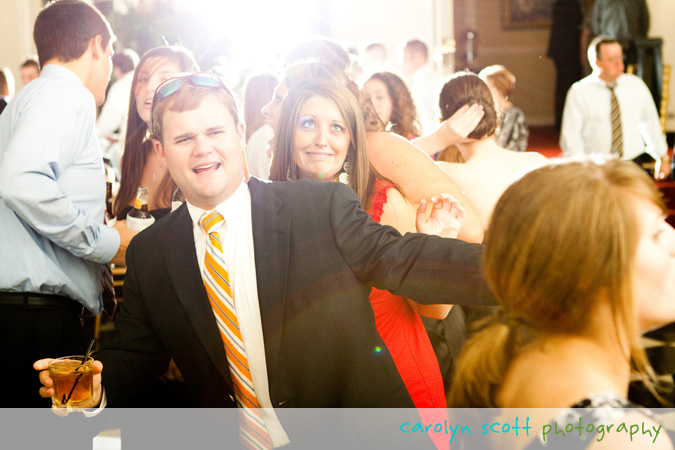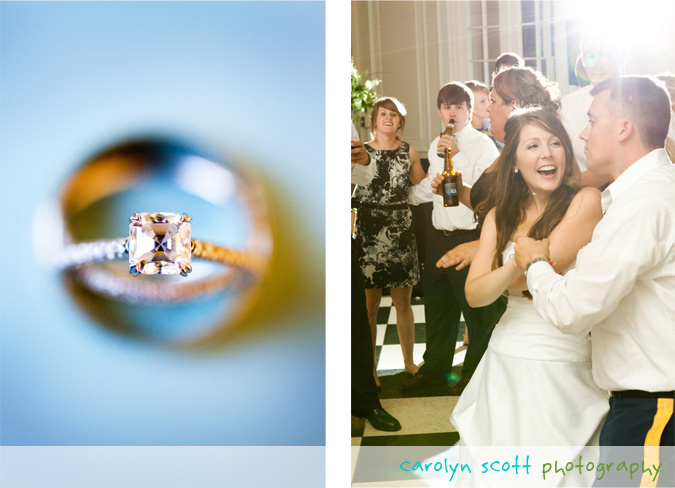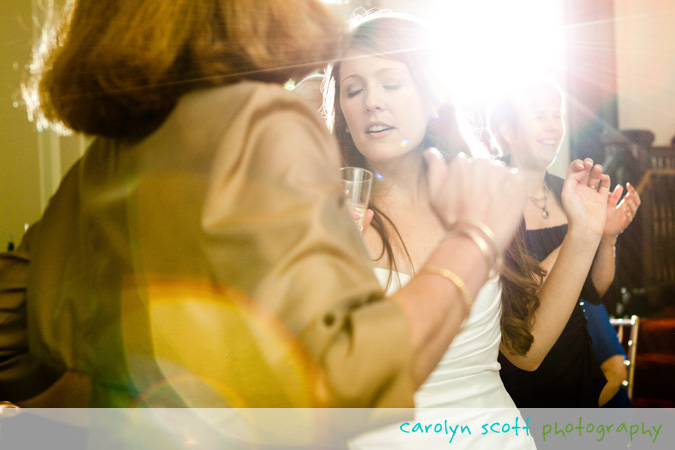 i'm always a sucker for the guys to break out into random group singing in the middle of the reception. my favorite part of any day.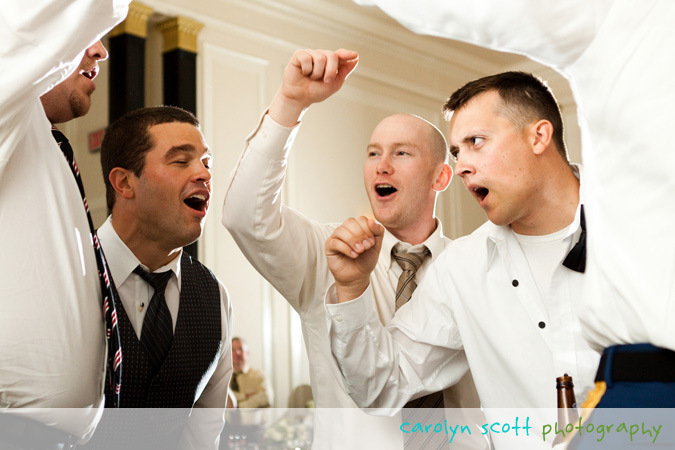 the fantastic mark mcnally of the joe bunn dj company threw a fantastic dance party!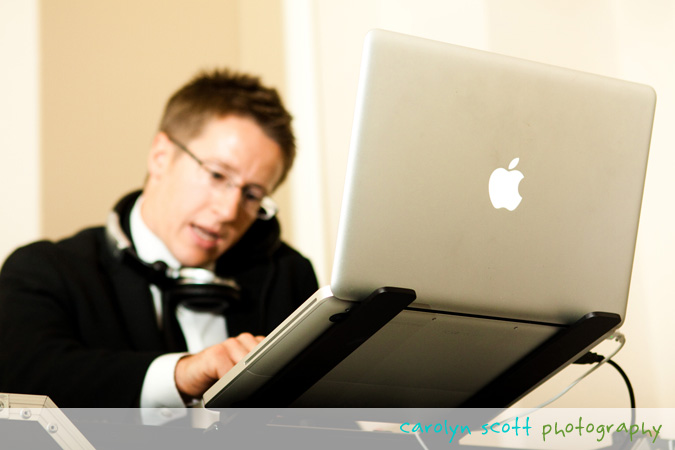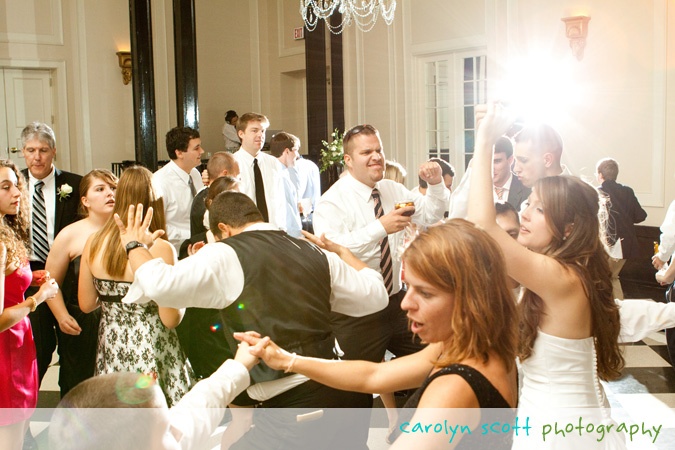 melissa used her mother's garter and was not planning on having a garter toss as she was just generally against it. at some point in the evening we got word that jimmy had negotiated the garter toss…and i'm glad he did because the below picture is adorable.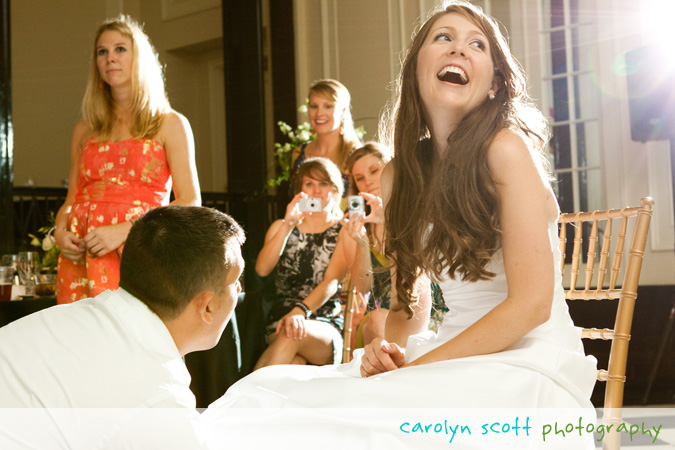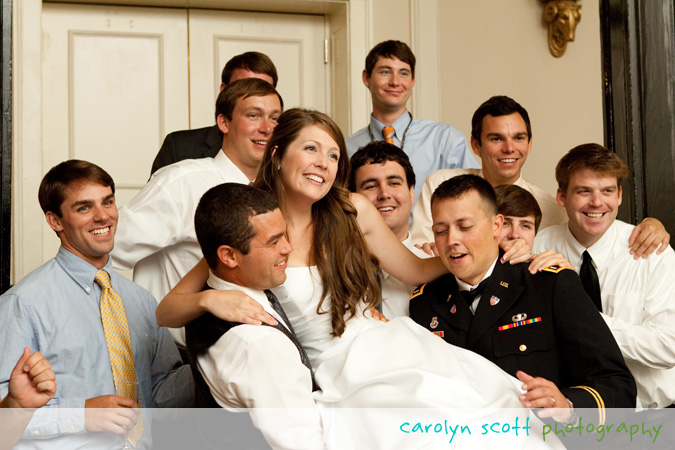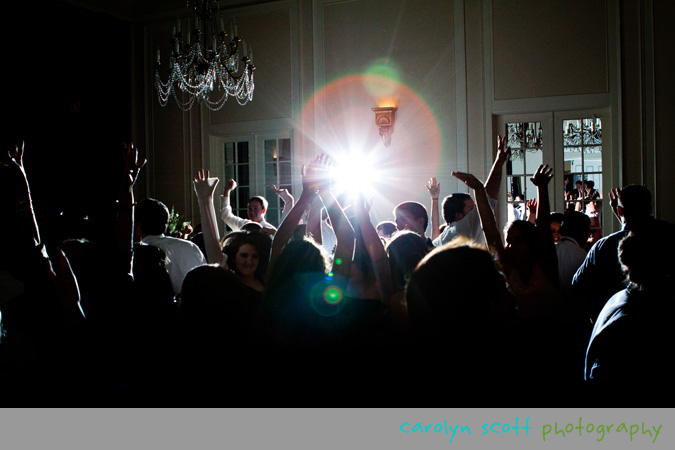 i love a good bubble exit.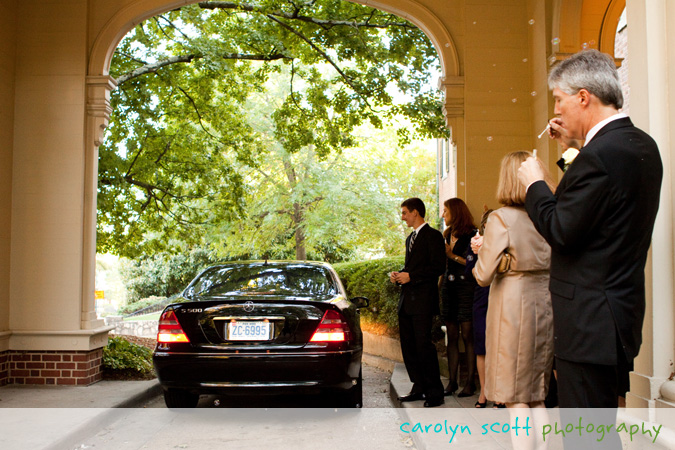 this wedding was such a joy to work on. thank you to melissa, jimmy, their awesome bridal party and supportive family and friends, katie cathey, mark mcnally, and the carolina inn for being so wonderful! have a GREAT time in germany you guys and keep in touch!