I loved Lindsey and Jonathan before I even met them because they're having their wedding at Marbles Kids Museum. :) So I knew we'd get along wonderfully, and we do!! They are amazing and hilarious and they're both math professors. That's right – PhDs in numbery stuff I don't understand! Currently they're both professors at NC State, but they'll be leaving for a position later this summer at a university in West Virginia. They've been lucky to be working alongside each other at the same university spreading the joy of math! So we spent a lot of the session describing how I didn't make it into Calculus and Geoff failed Differential Equations on two separate occasions, but that I was really good at English and art class and Geoff rocked it out in computer class! Hahaha. Please don't judge us, Lindsey and Jonathan. ;)
There were a few different locations that they toyed with, but we all decided on the North Carolina Museum of Art because not only is it awesome, but it gives a pretty wide variety of locations. Also, the new building a photographer's dream. However, we were kicked out of the area that I wanted to shoot at because apparently there was a really big fancy party that none of us were invited to. But that's okay – I'm in love with this session and with the adorableness of Lindsey and Jonathan!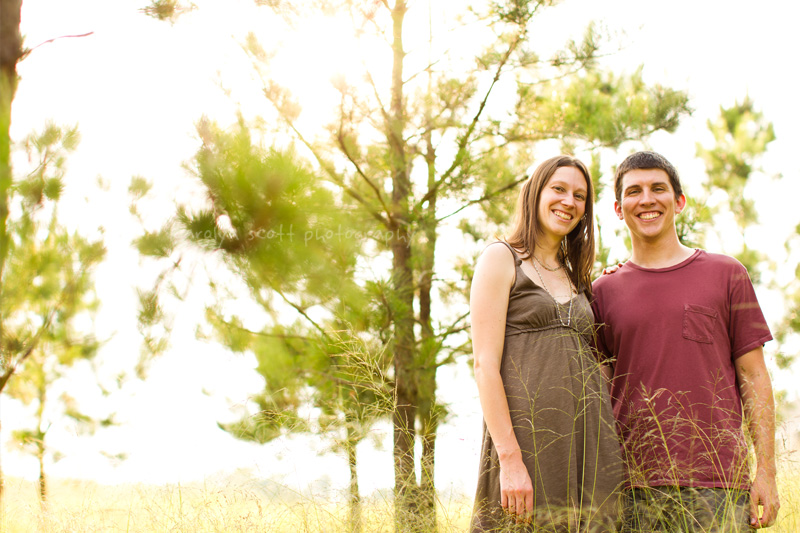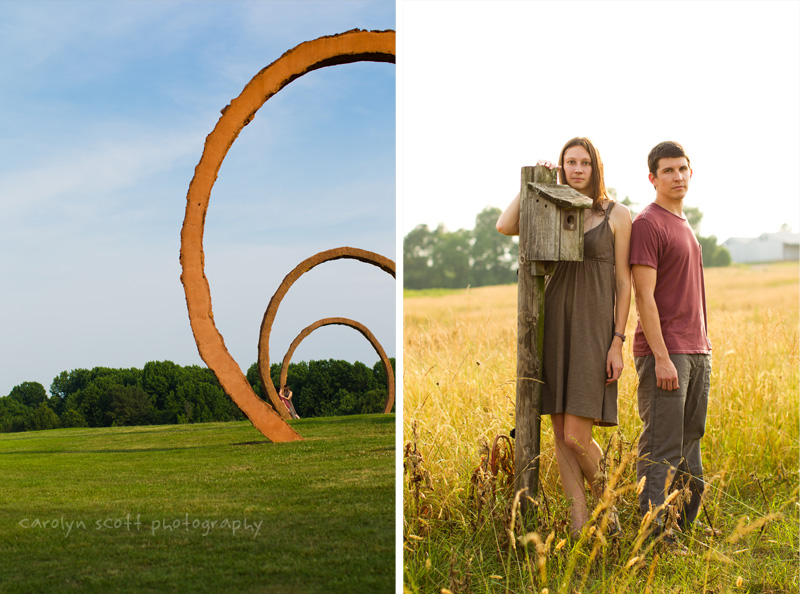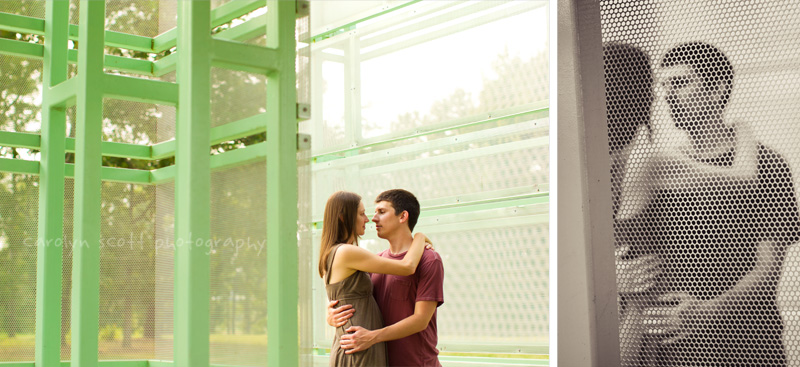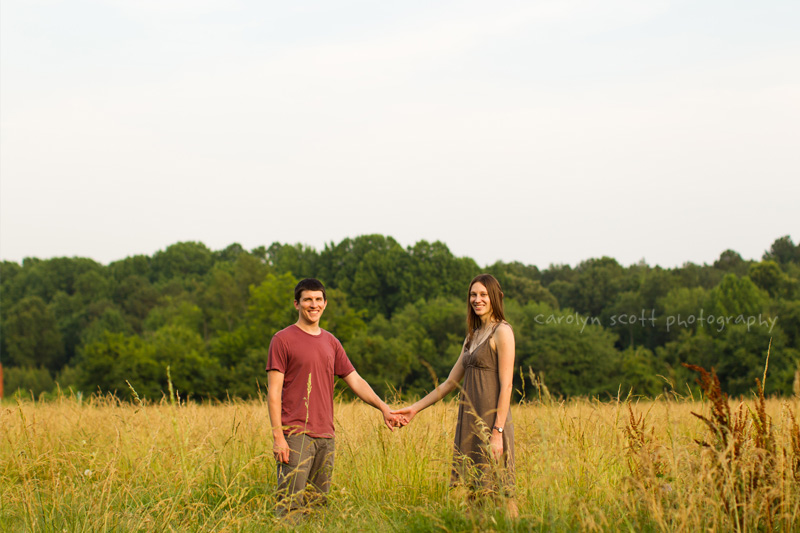 This was one of those sessions where you can tell how much the guy just looooves the girl. It's so sweet.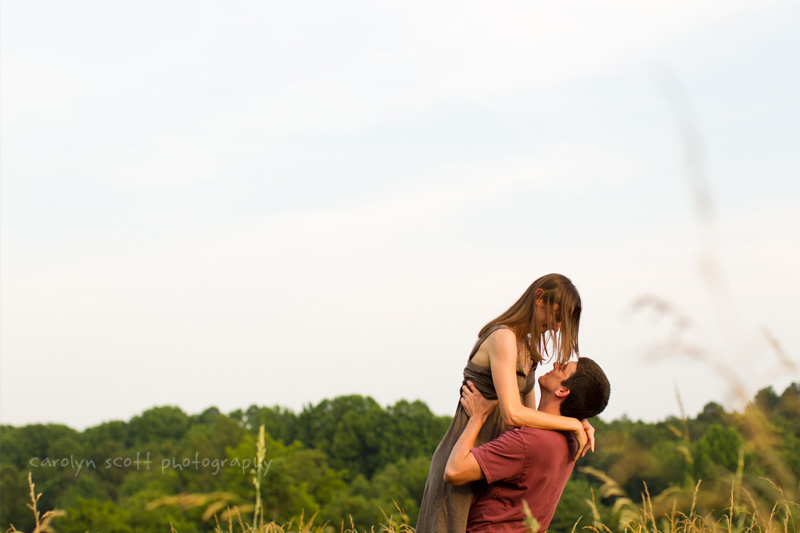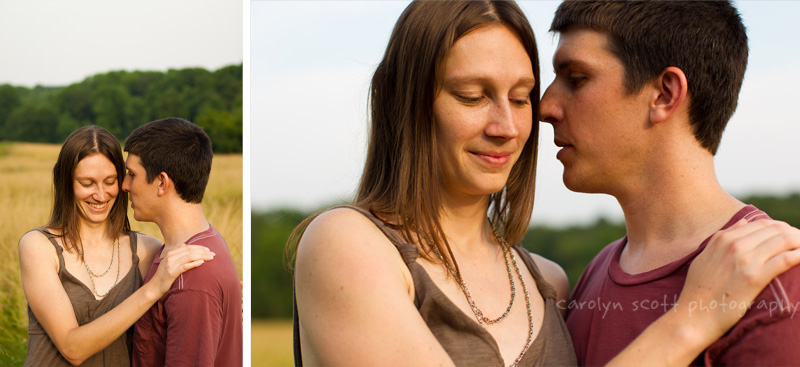 This is one of my favorite pictures of the session. It's just so precious. Also, Lindsey is gorgeous. Truly a natural beauty.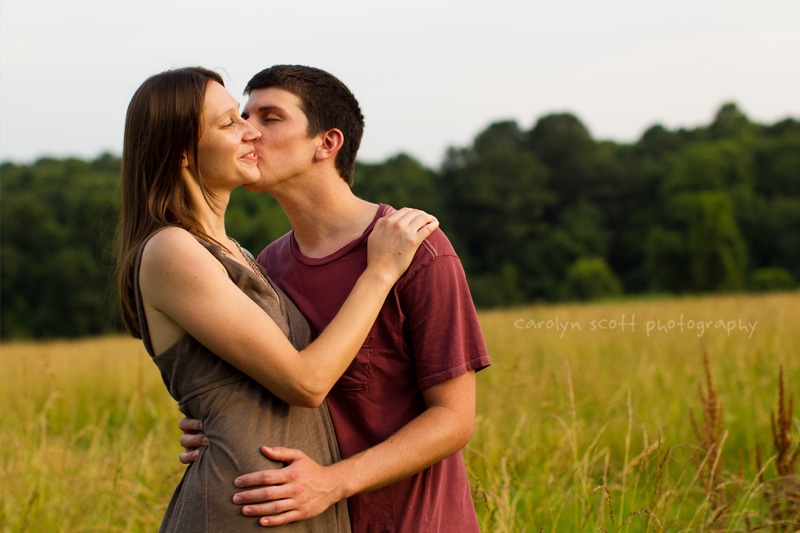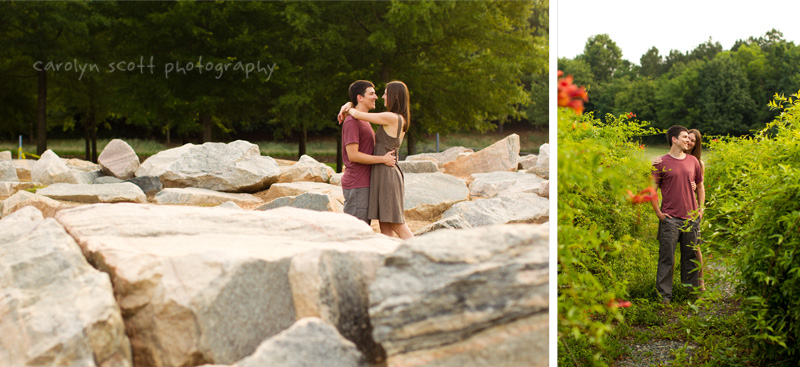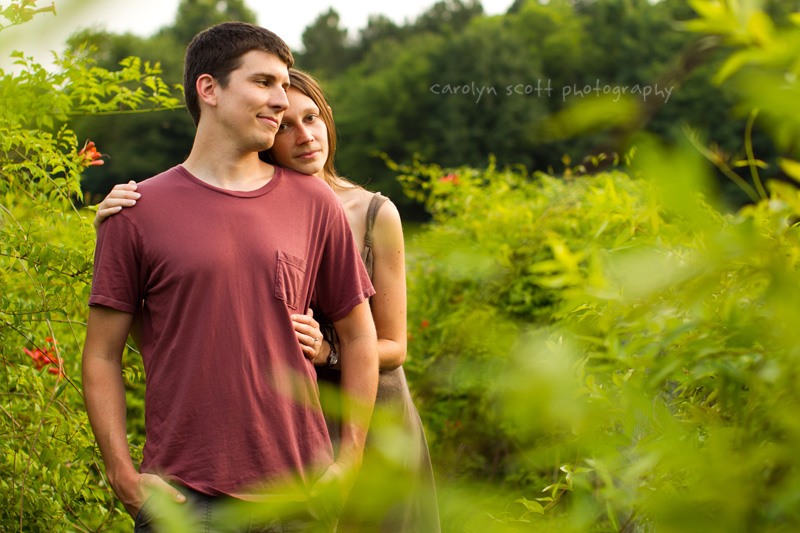 Hahaha so, Lindsey and Jonathan both play in an adult soccer league that plays against other local soccer teams for fun (like how Geoff still plays baseball). So they brought their ball along and we did some funny shots. They are SUPER GOOD at bouncing soccer balls off their heads, everyone! For real. Geoff had no faith in this when I described the shot to them, but it worked! HA, Geoff! :P ;)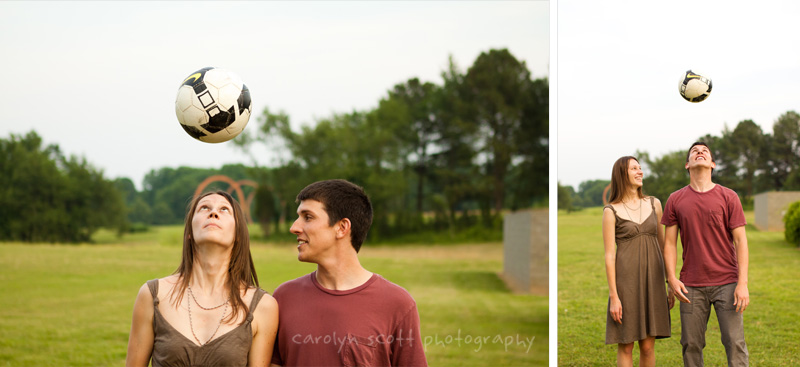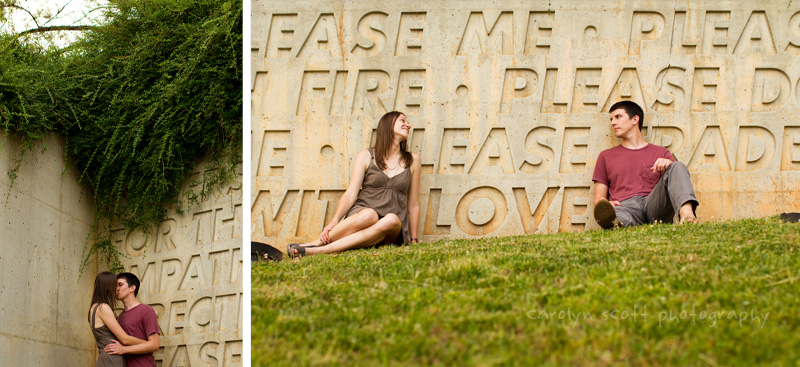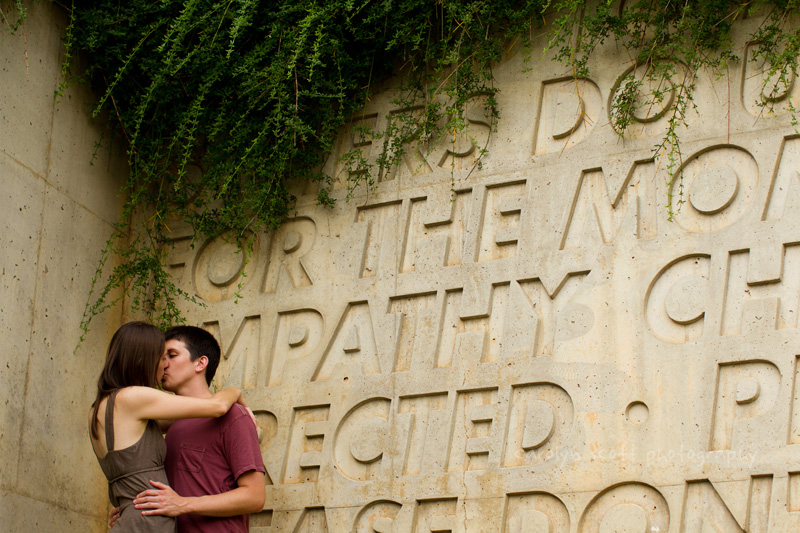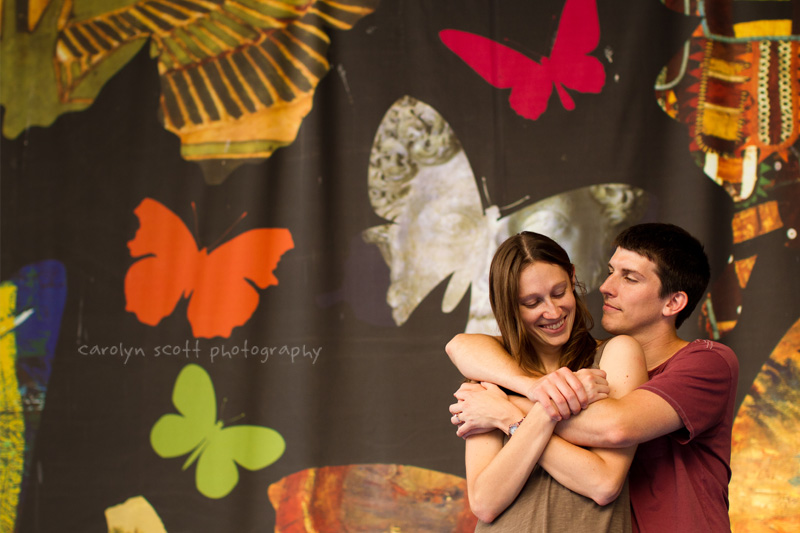 Jonathan: "This is going to be the cover of our album." Give me credit please, guys!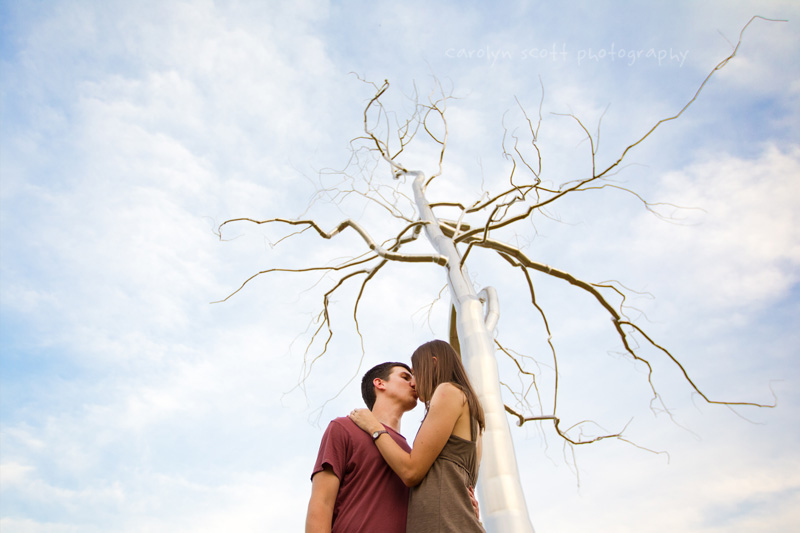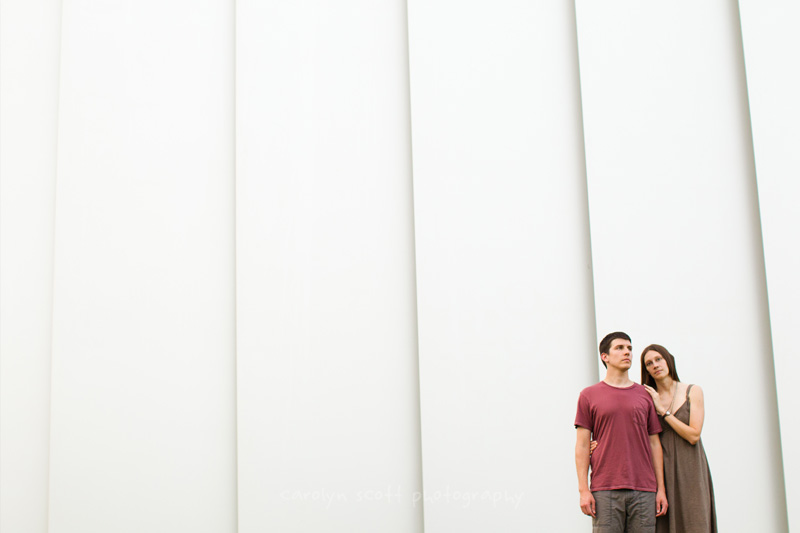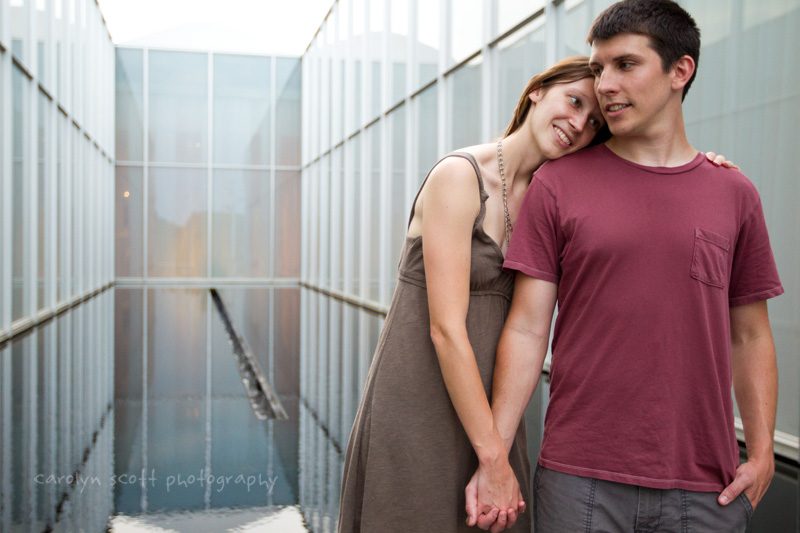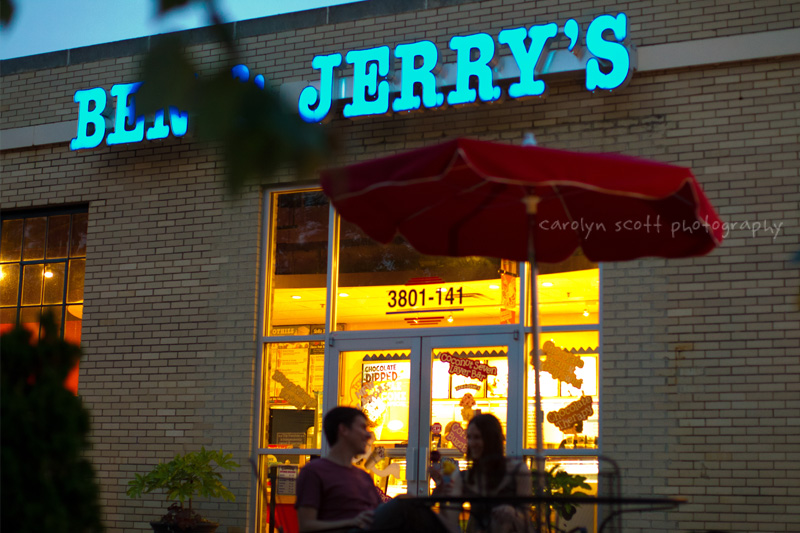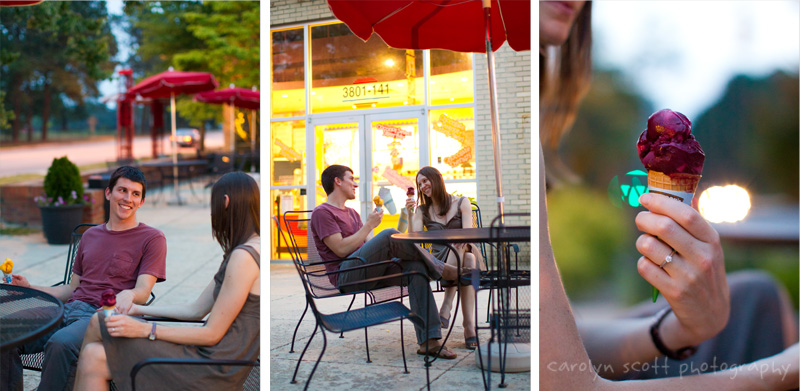 Ahhh, aren't these cute? I'm pretty impressed with their modeling skills and absolutely cannot wait for their wedding next month at Marbles! Yay!!!