There was a 100% gluten free cake at this wedding (carrot cake, yum!) that I could eat, but that wasn't even the best part. The best part was the honey badger cake toppers. They are sharing a snake. The catering staff stood around and all made guesses as to what sort of animal they were. "Is that skunk?" "Why do they have a ribbon in their mouth?" Next to the cake sat a stuffed honey badger, a gift from their friend, who walked by and told me, "He says inappropriate things. He came with a parental advisory sticker."
Monica and Graham became our clients at some point last year when we bonded over our gluten allergy and invited them over for gluten-free pizza and Woodchuck cider. We've forced our friendship upon them ever since and get together for pizza when we're all not busy. They exploded Mentos and Diet Coke in their engagement session with us and have since bought a cat that they named Tesla. They're a lot smarter than we are but they don't hold it against us. They had an awesome wedding at the NC Museum of Natural Sciences surrounded by sciencey things and dinosaurs and honey badgers and lived happily ever after.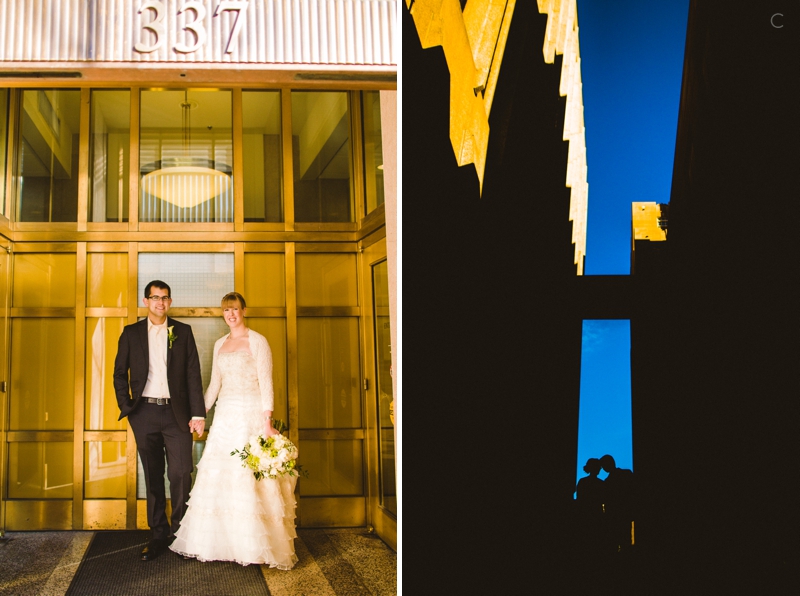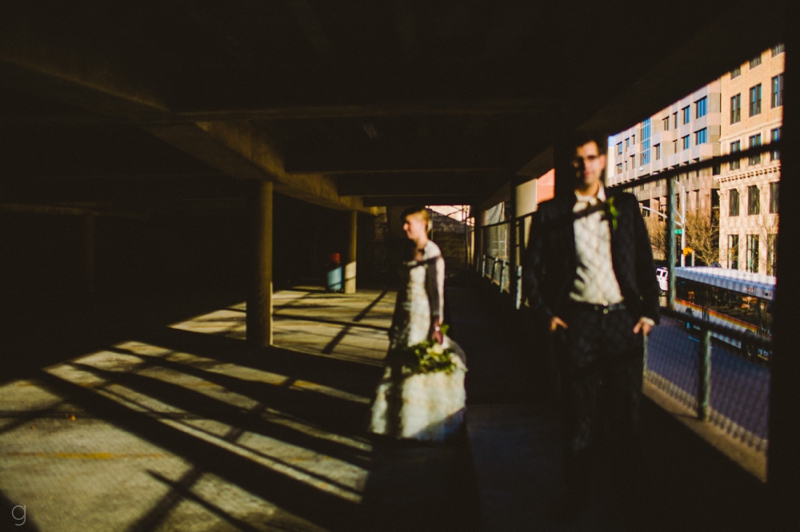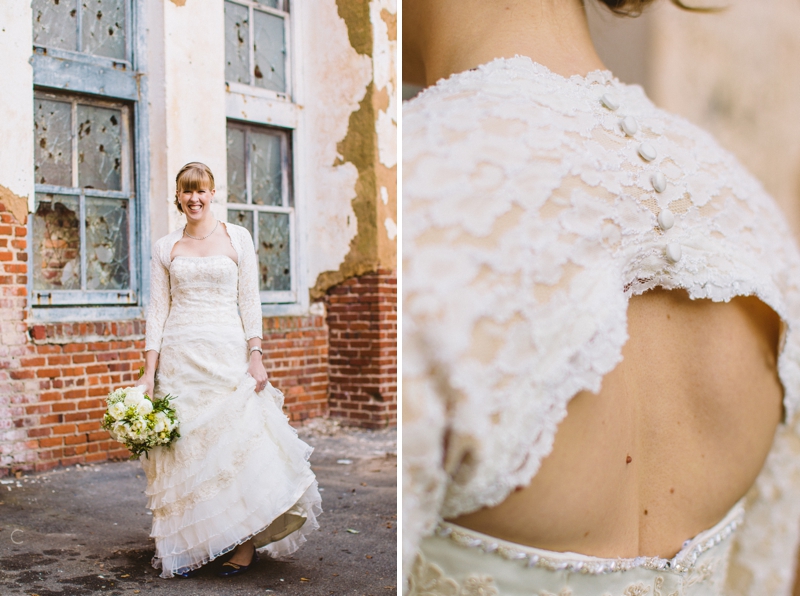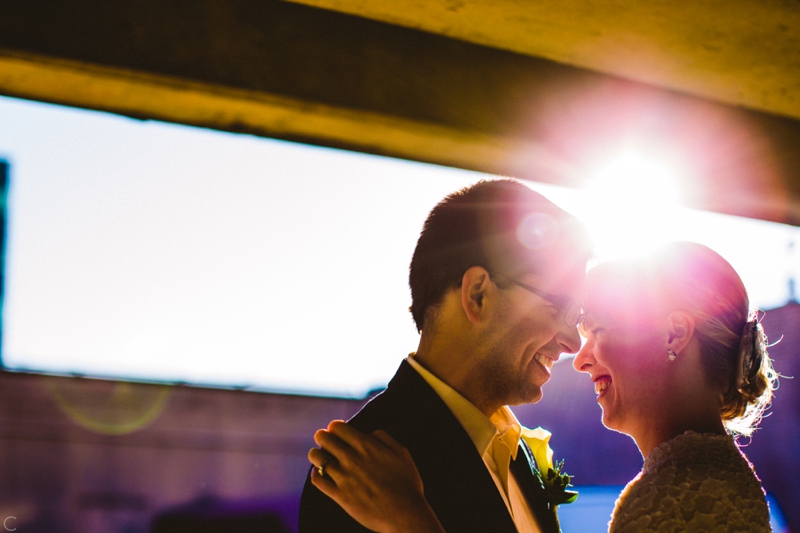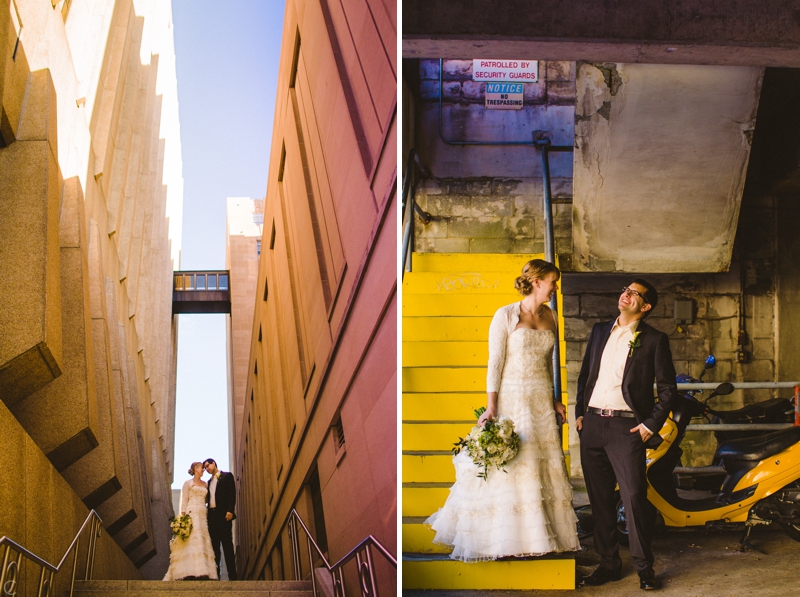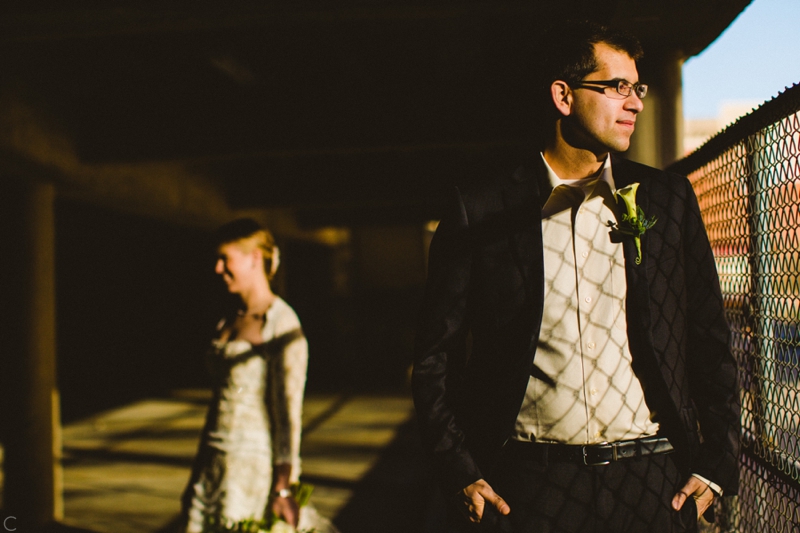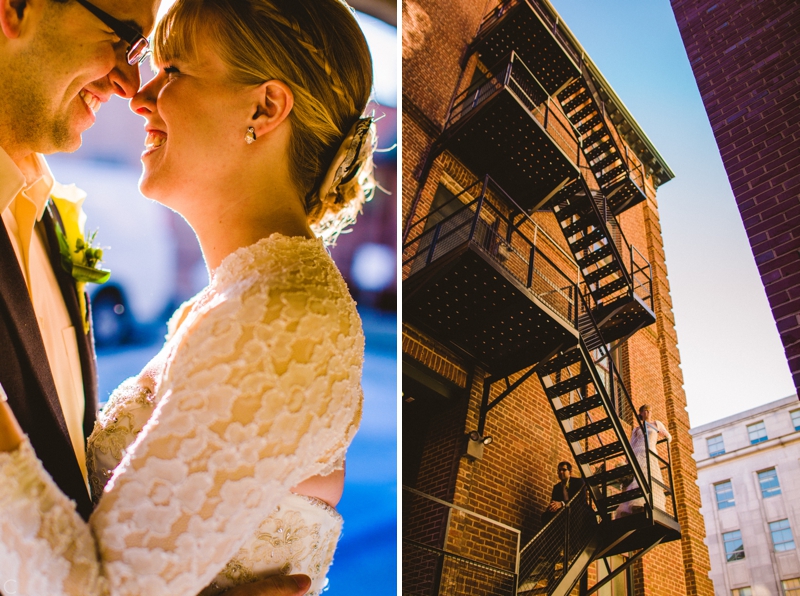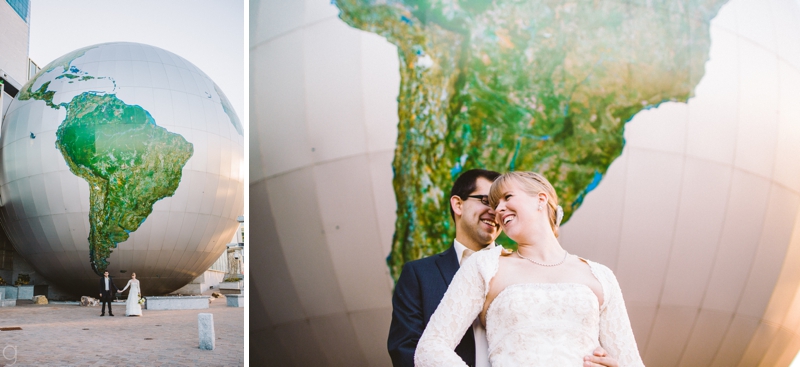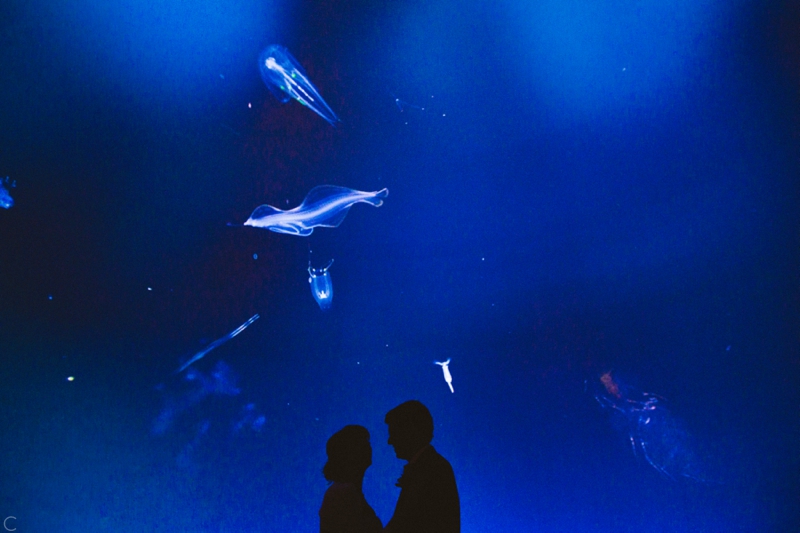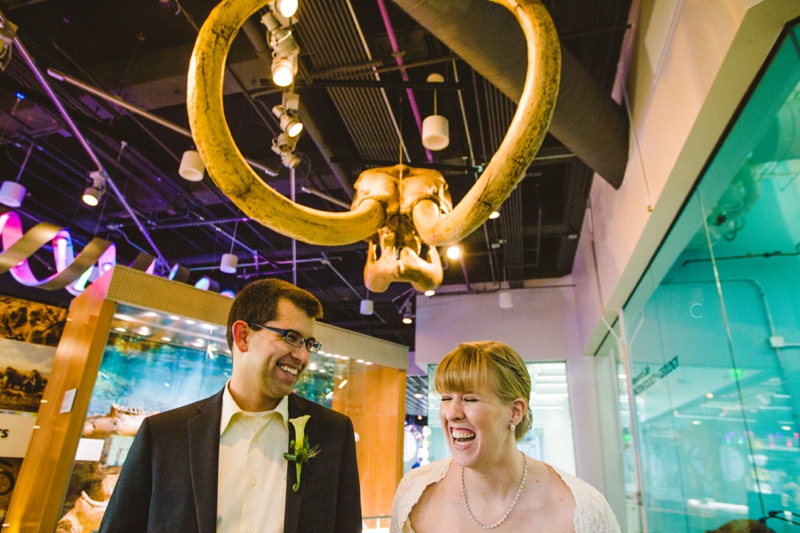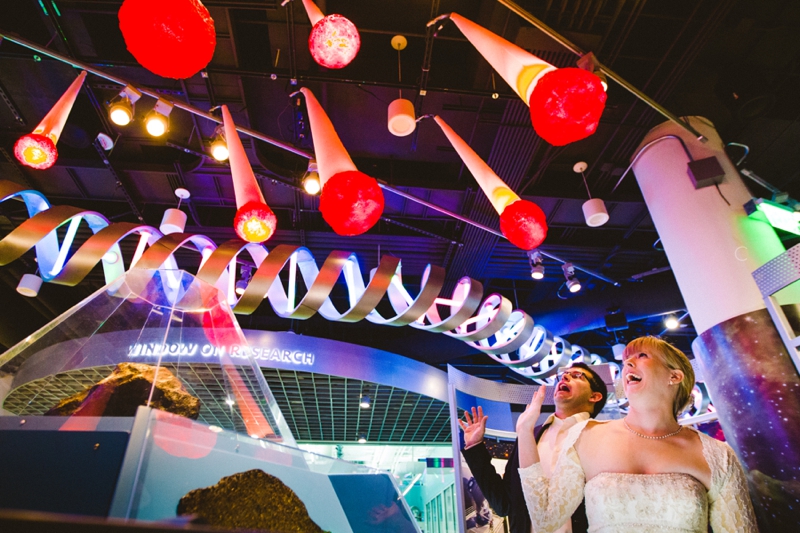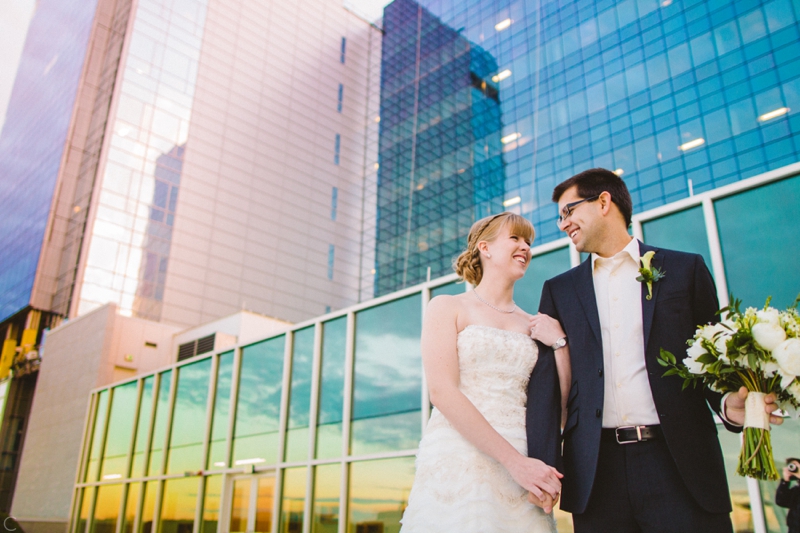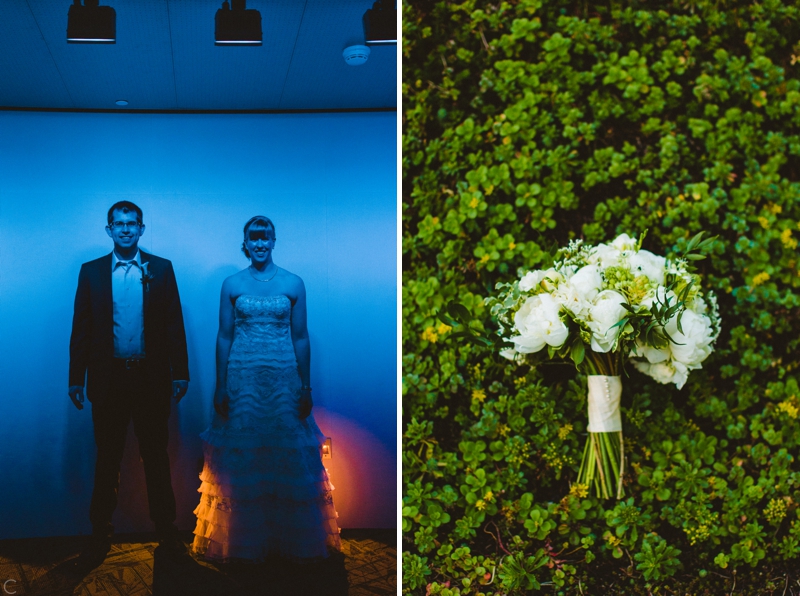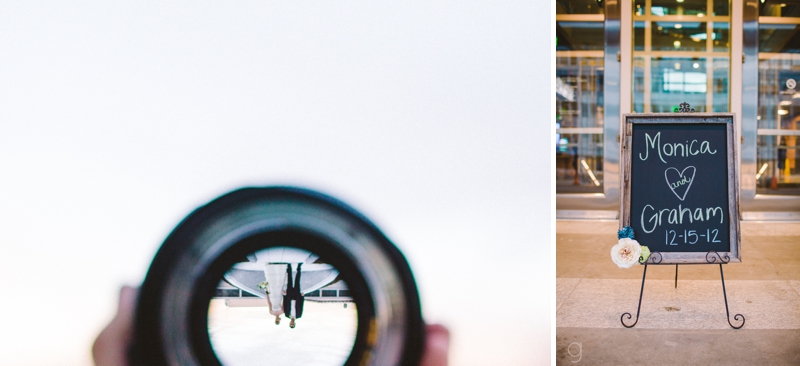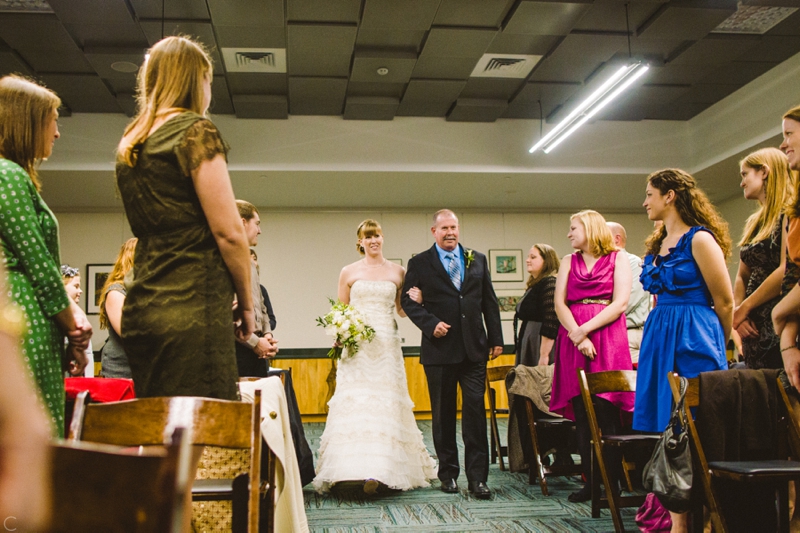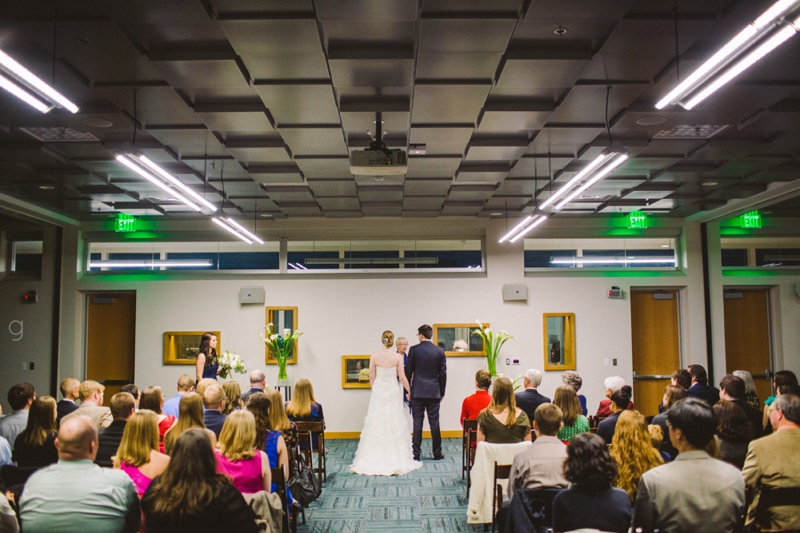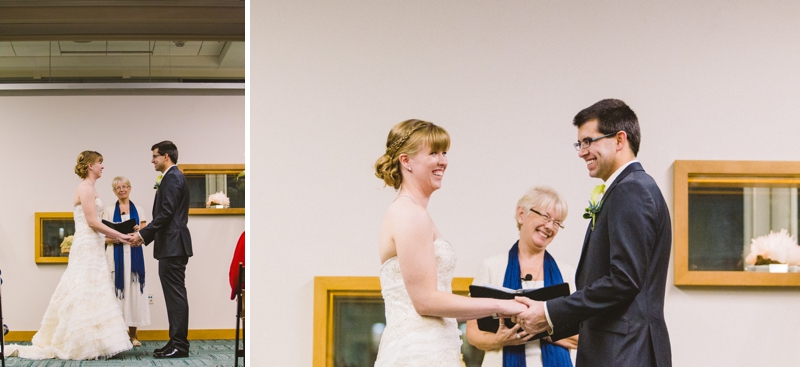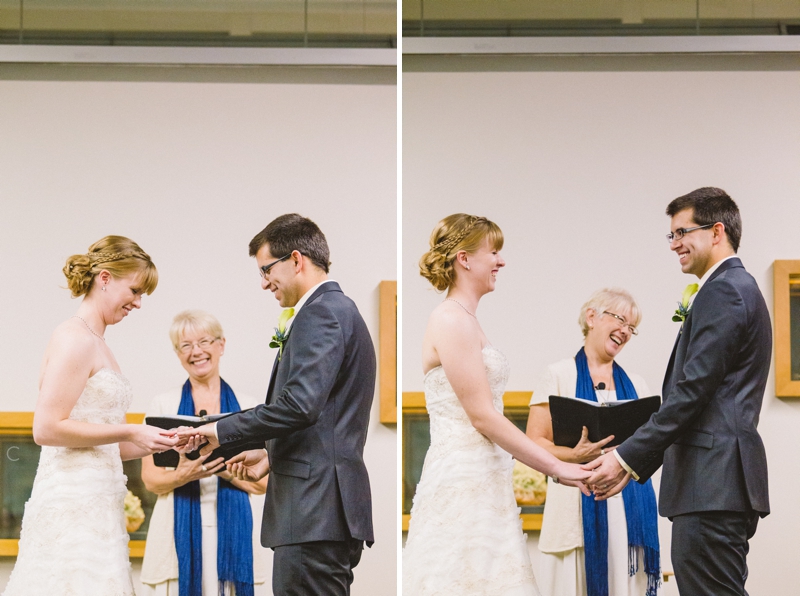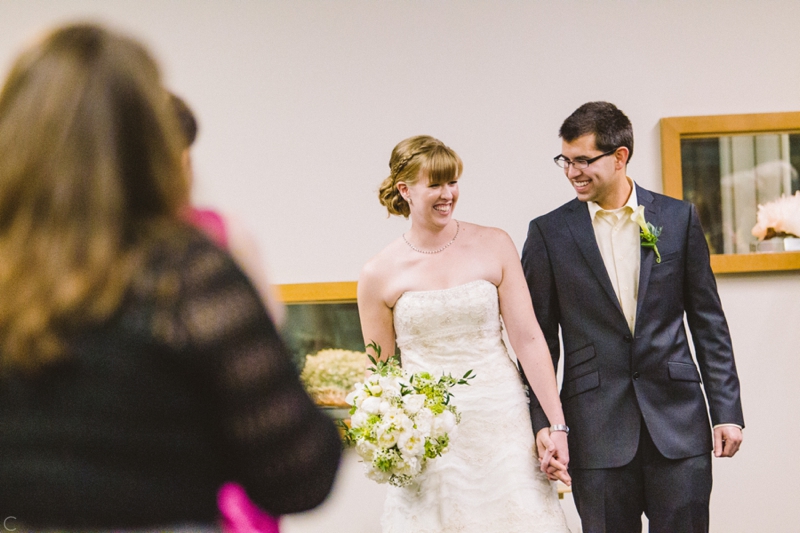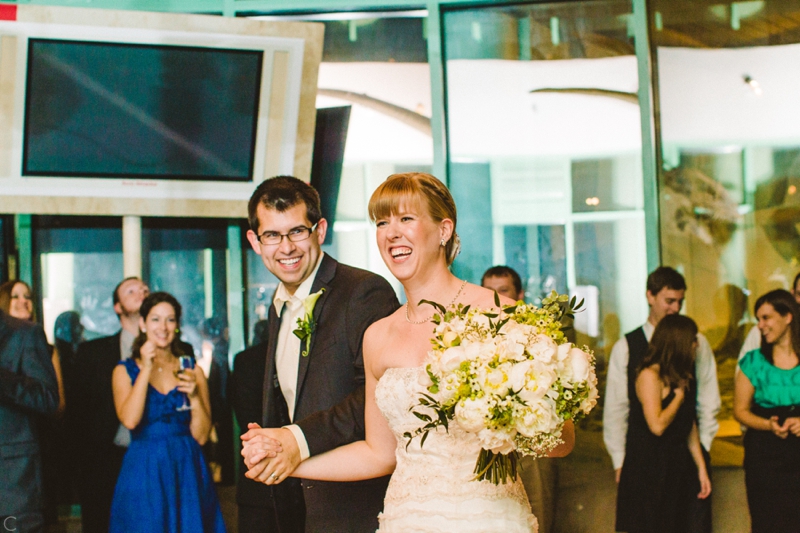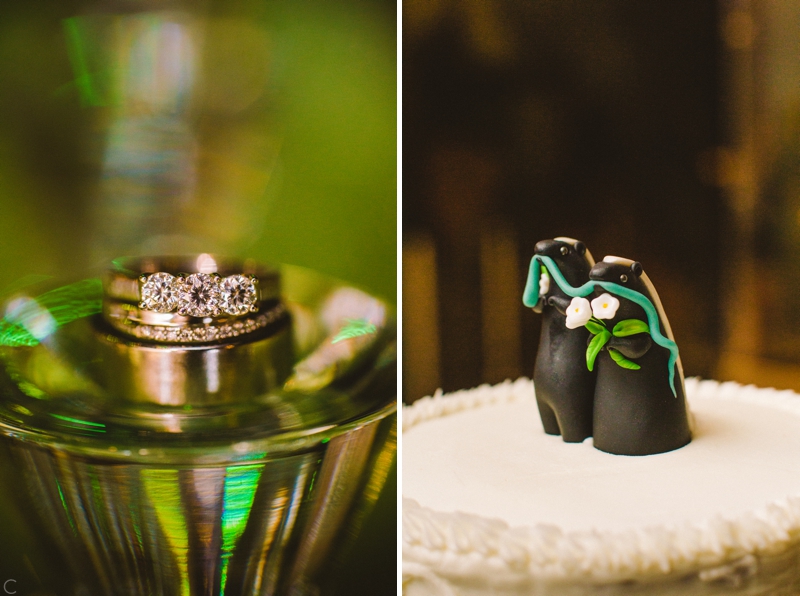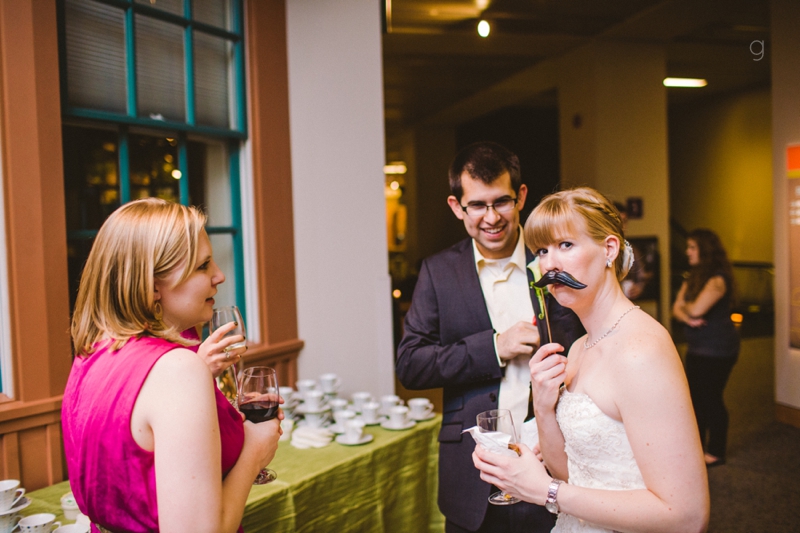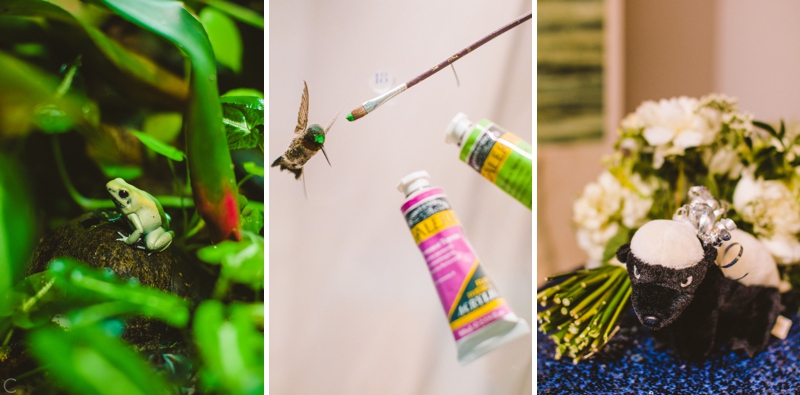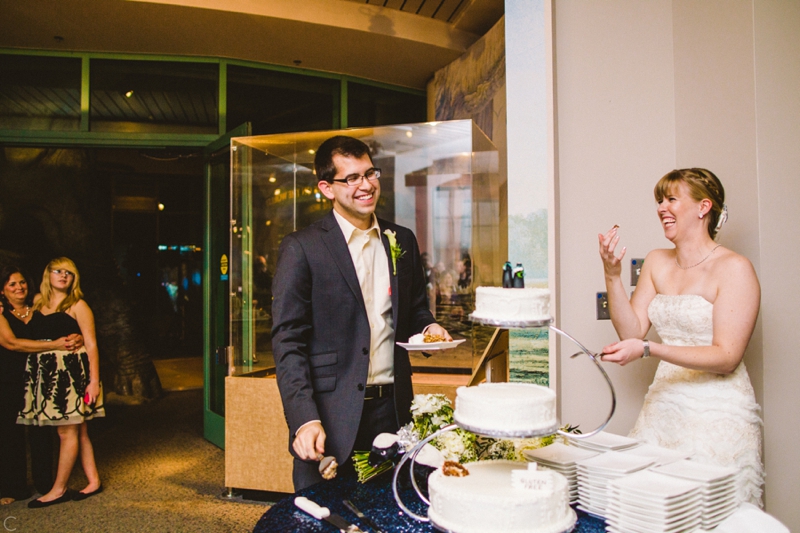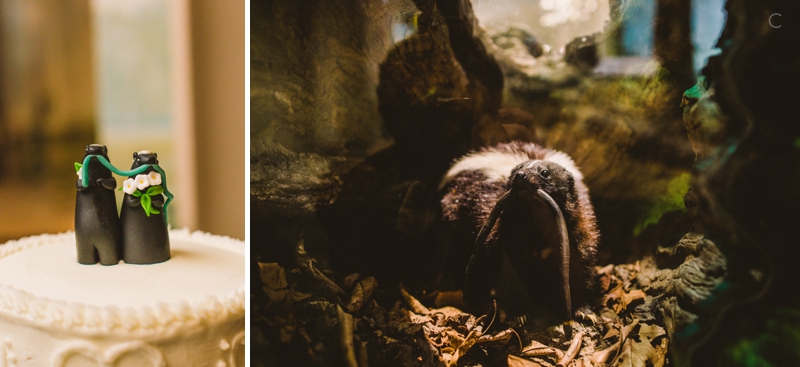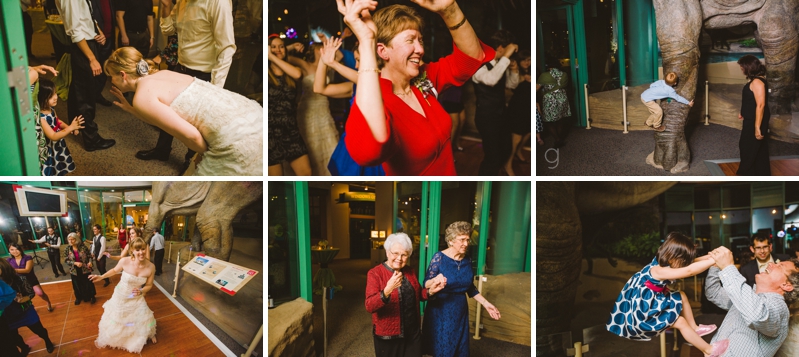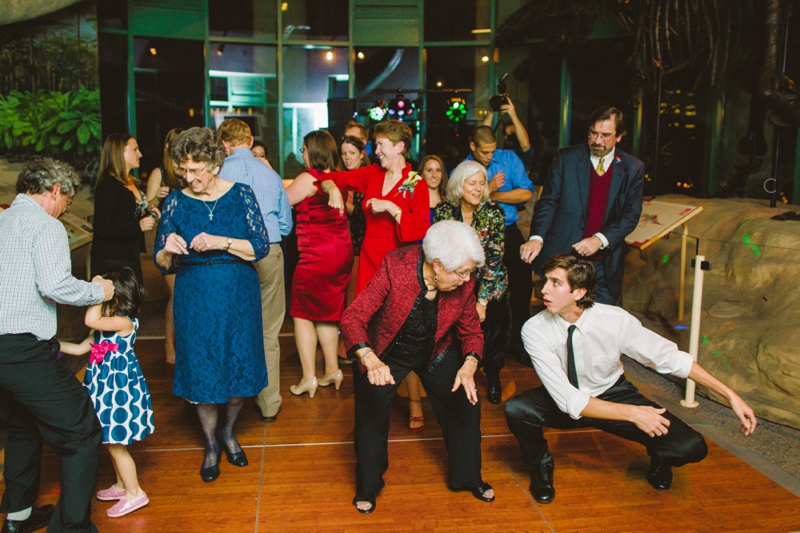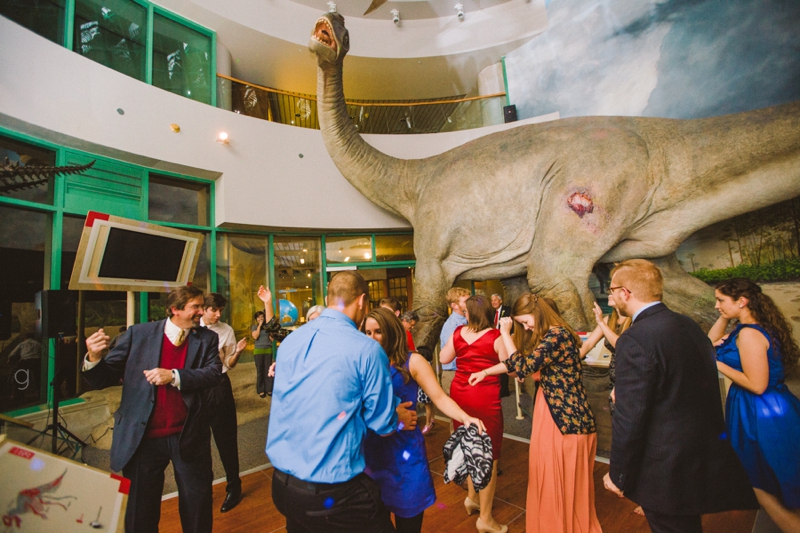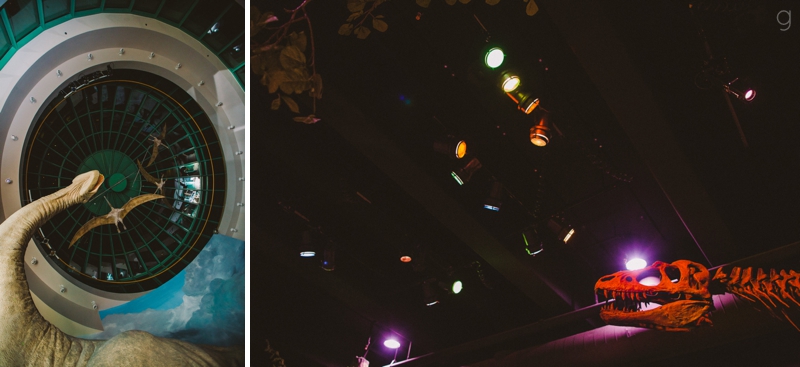 Date: December 15, 2012
Monica's Occupation: Perpetual student (PhD candidate, Environmental Toxicology at NC State)
Graham's Occupation: Continuous student (PhD candidate, Particle Physics at NC State)
How You Met: North Carolina Governor's School during high school
Interesting Bride Fact: Played the bassoon in middle and high school. Fact: it's the coolest instrument ever. Look it up.
Interesting Groom Fact: Has an irrational fear of being hit by a meteorite.
Honeymoon Location: Big island of Hawaii
Ceremony and Reception Location: North Carolina Museum of Natural Sciences // Raleigh, NC
Officiant: Rev. Robin Renteria
DJ: DJ Stephen Scott Professional Entertainment // Rob
Florist: Catering Works // Joe Barnes
Cake: The Celiac Cakery // Noreen Fitzmaurice
Catering: Catering Works
Hair: Alter Ego Hair Salon
Makeup: Belle Trachtenberg
Honey Badger Cake Toppers: Bonjour Poupette (Etsy)