The South is normally a bundle of sunshiney cheer, but this winter has been rough. And by "rough" I mean in the 30s and 40s and a lot of rain. That's pretty "freaking awesome!" when you live in the north, but it's atypically cold and wet for North Carolina. Unfortunately Kirsten and Michael's wedding day was no exception to the "ugh" that's been this winter here – cold and rainy.
But – and prepare yourselves for me to get totally cheesy right now – this couple has been a great ray of sunshine for us. Ohhh! So cheesy, but so true. They've been great. Genuinely nice people whose love is very evident for each other and the people around them. Kirsten bought me a scarf to say thank you before their wedding because she's the sweetest girl ever. I took a few pictures of Michael staring at Kirsten in the most adorable way possible during the ceremony while their witnesses were signing their marriage license. Finally, just when I thought they were too cute, Kirsten's dad gave a speech: Kirsten and her family are from Zimbabwe, where it's traditional for a groom to pay a Labola to the bride's parents in exchange for their daughter. It's typically in cash or cattle. So Michael gave Kirsten's parents a large teddy-bear shaped container filled with animal crackers.
When you're looking at how cute they are, keep reminding yourself that Kirsten not only made her wedding cake, but her wedding dress. Yes, the whole thing. I still have my mom sew buttons on my coat when they fall off, so consider that.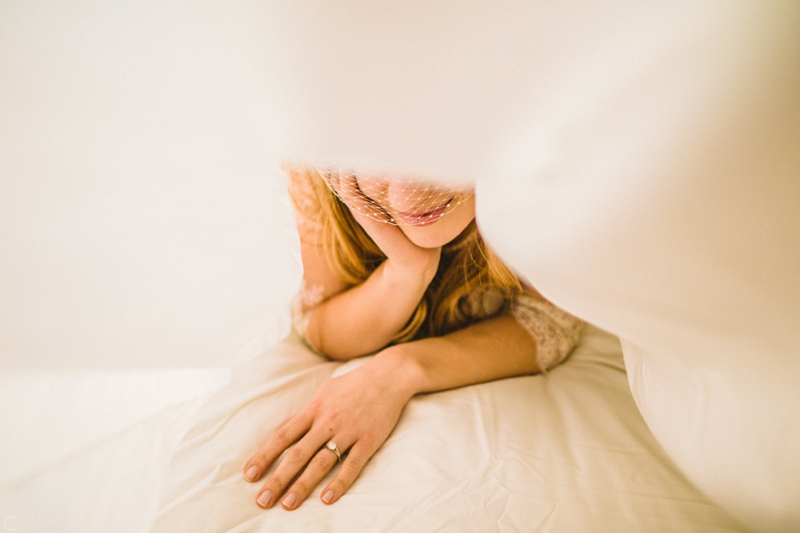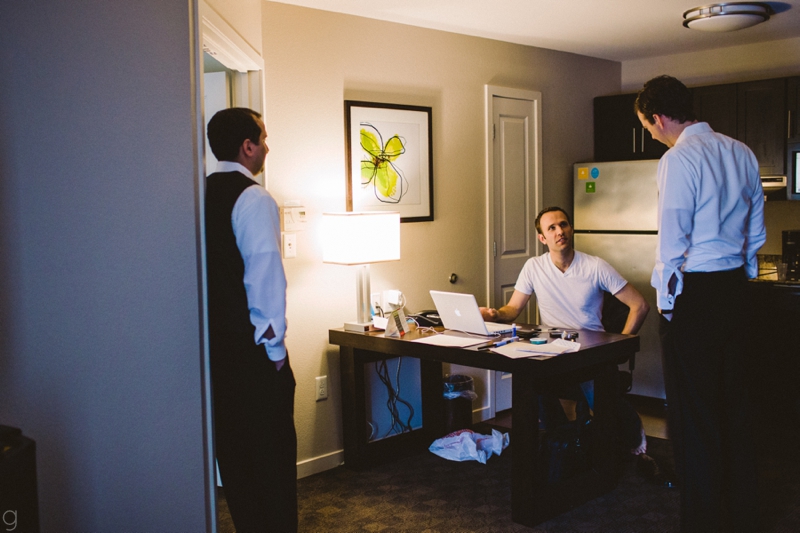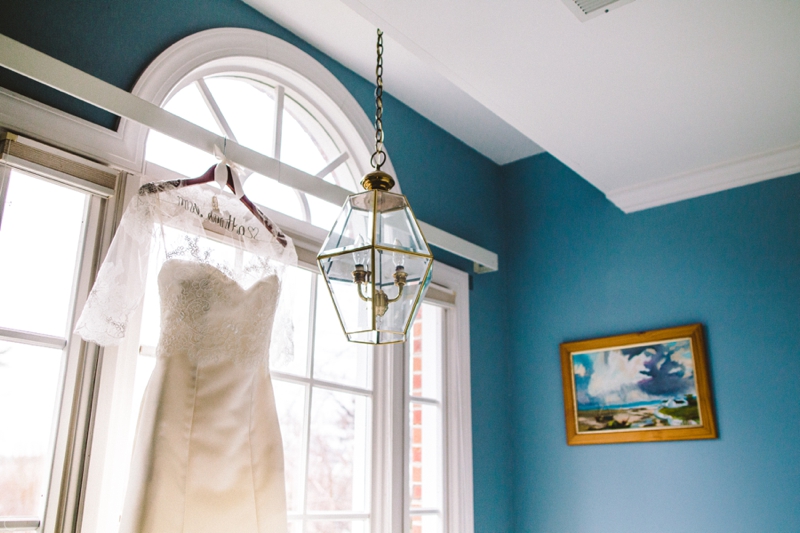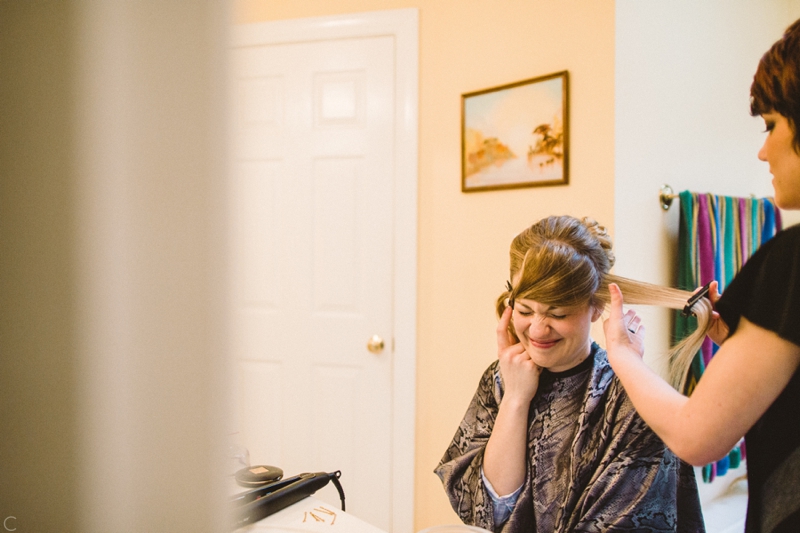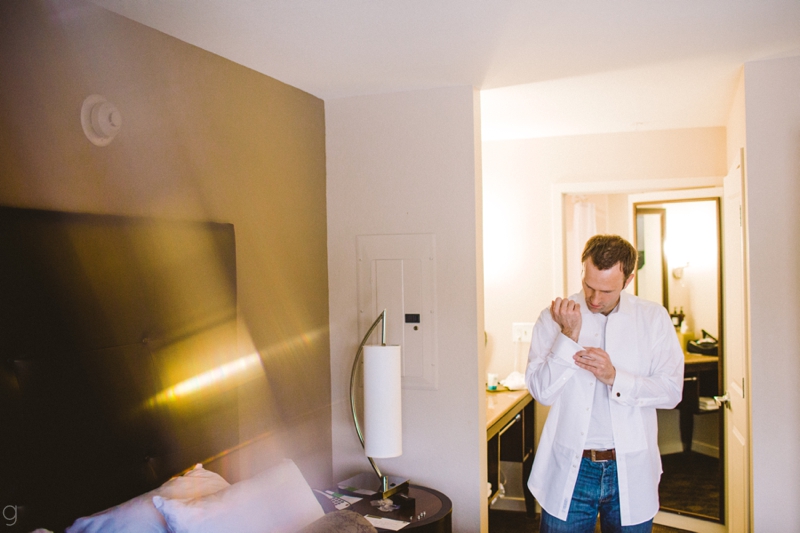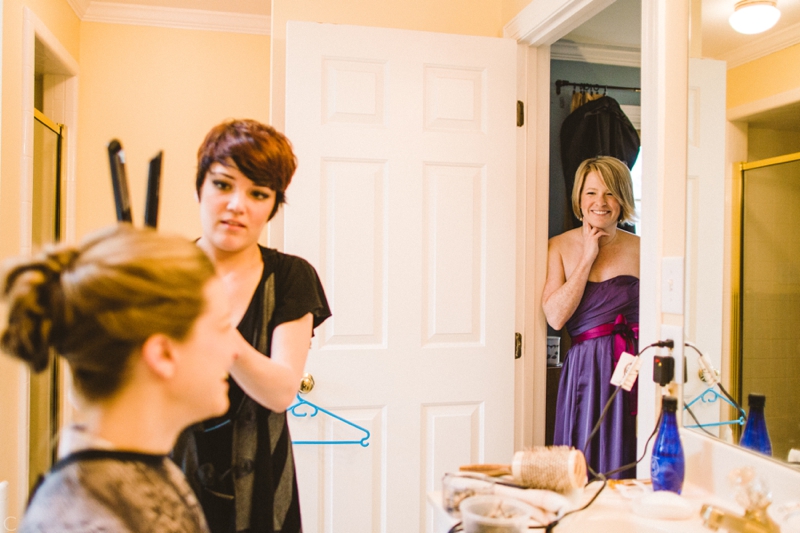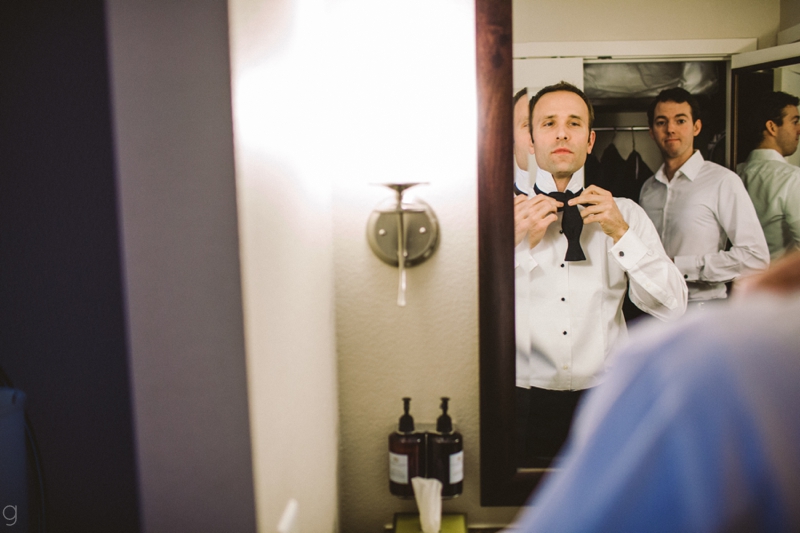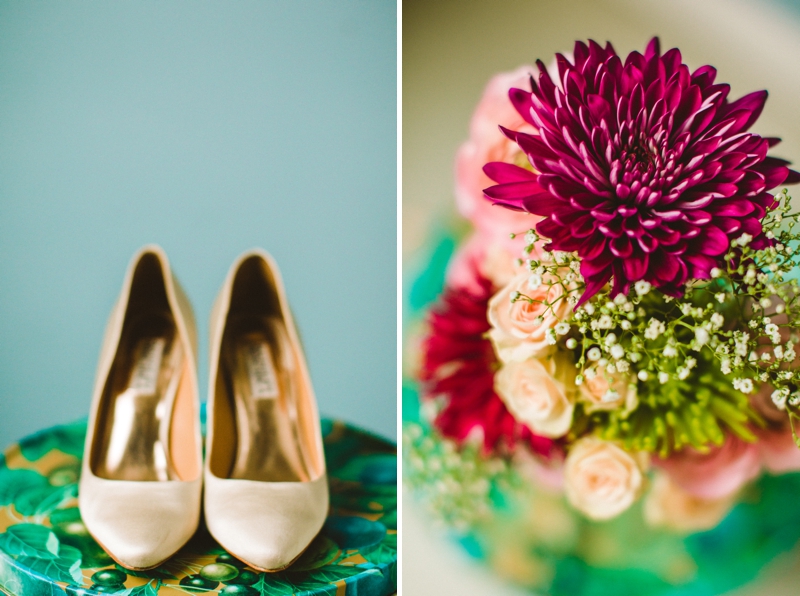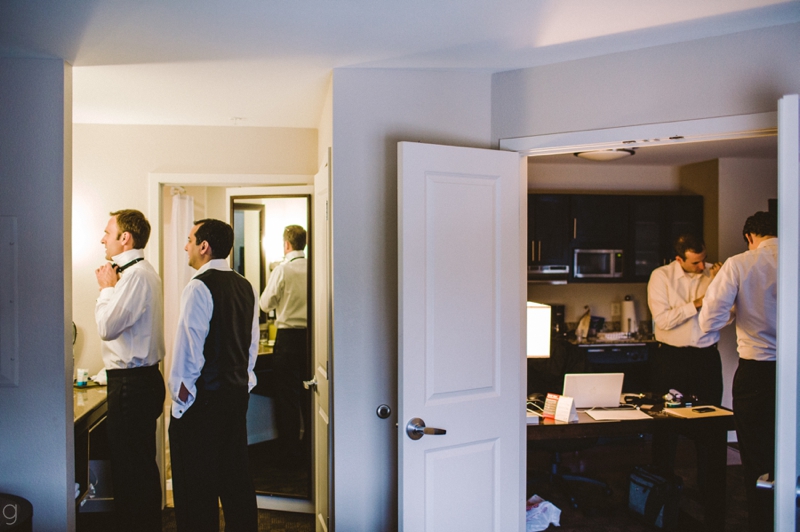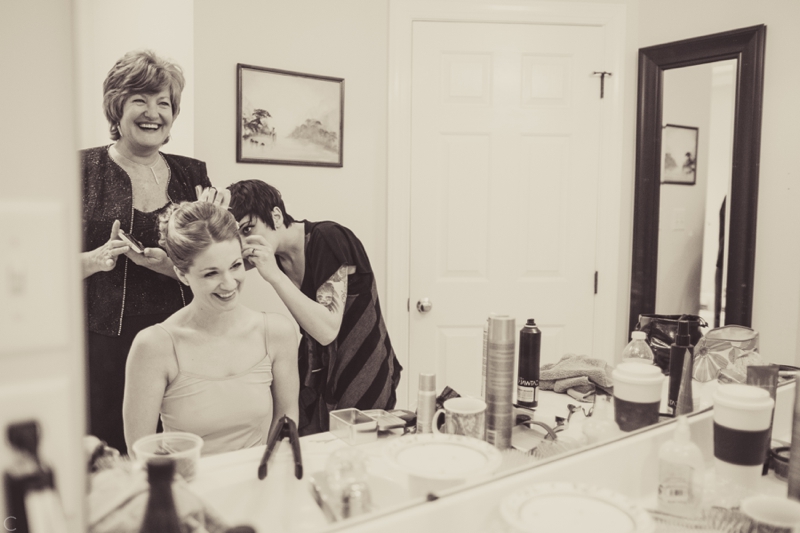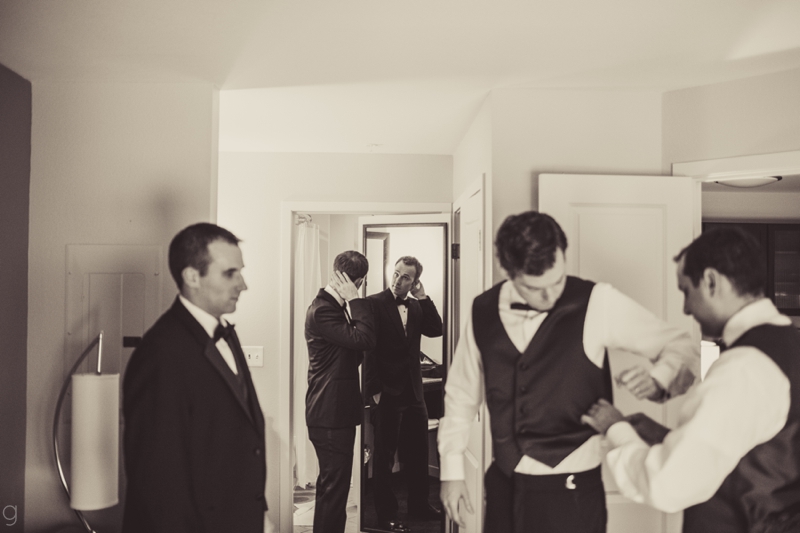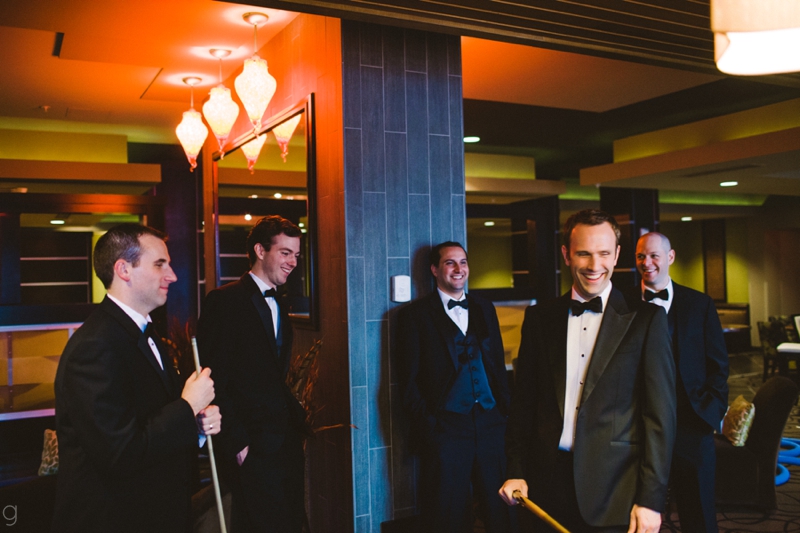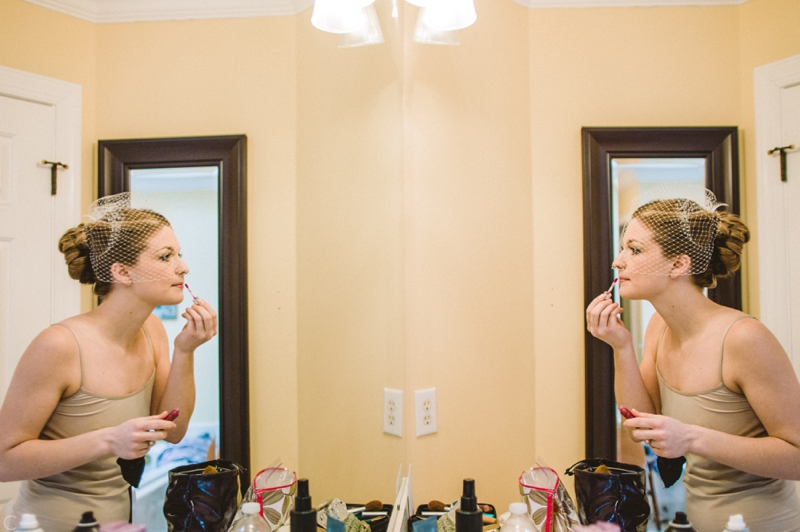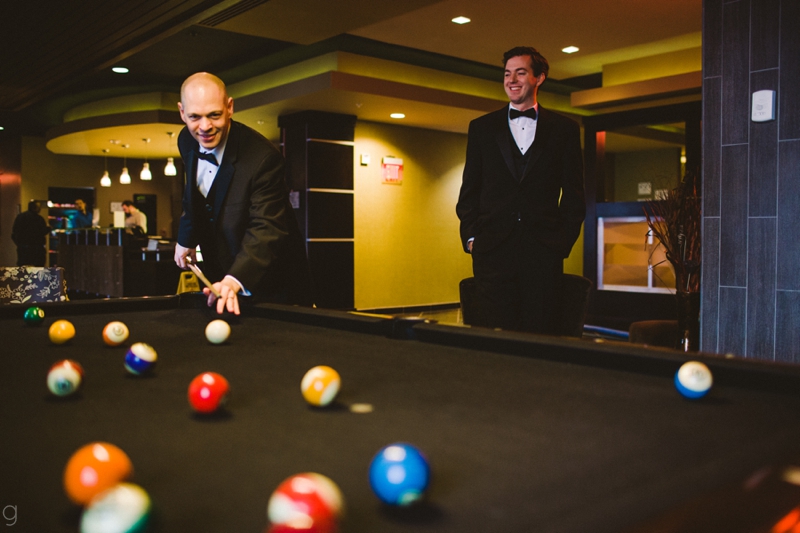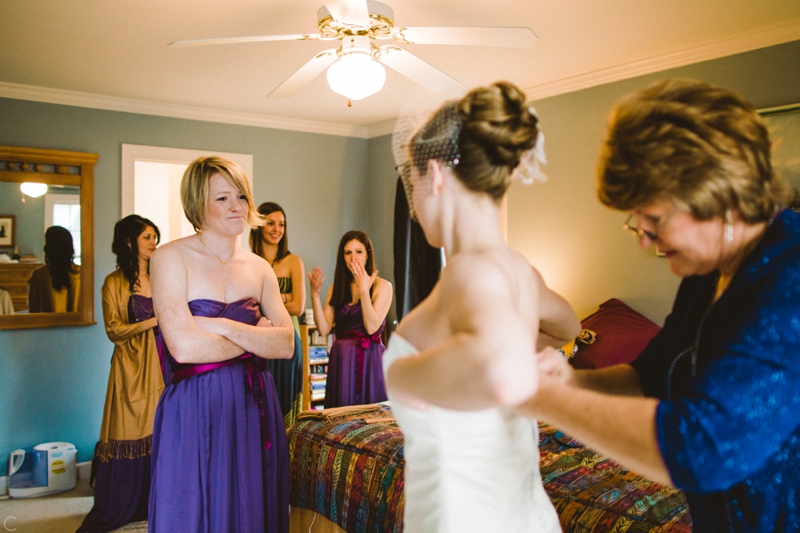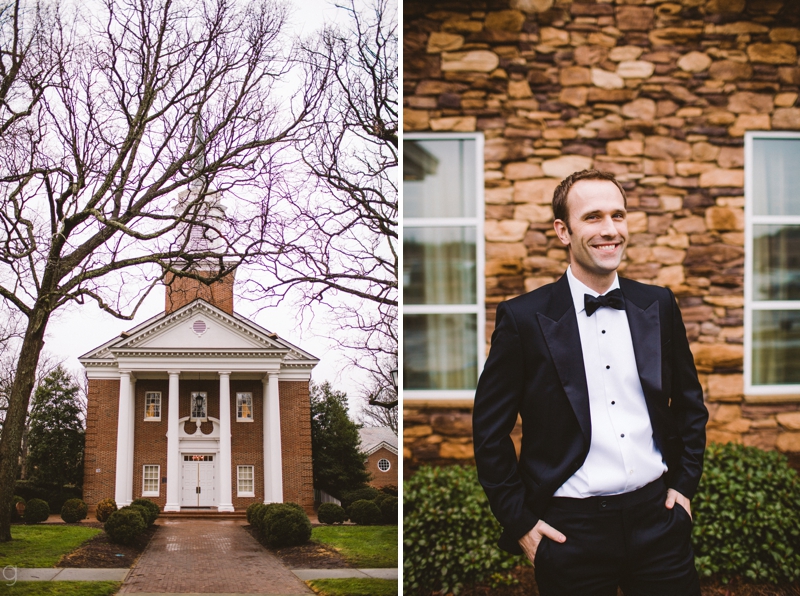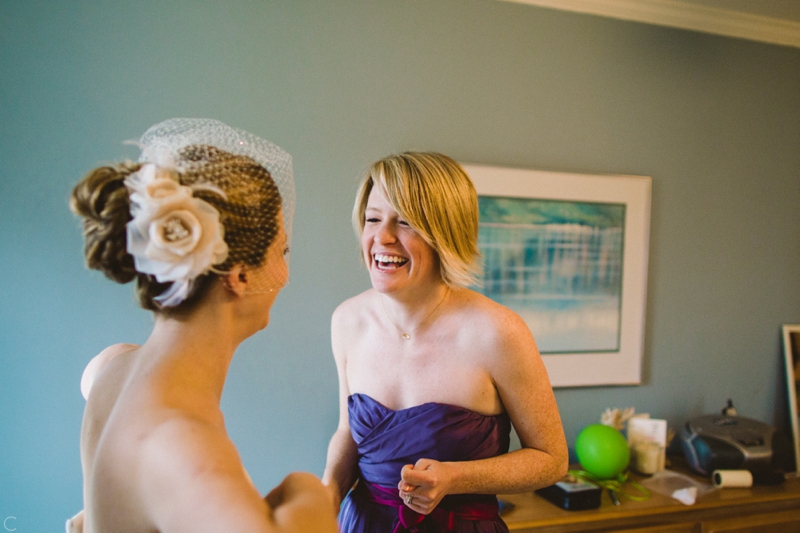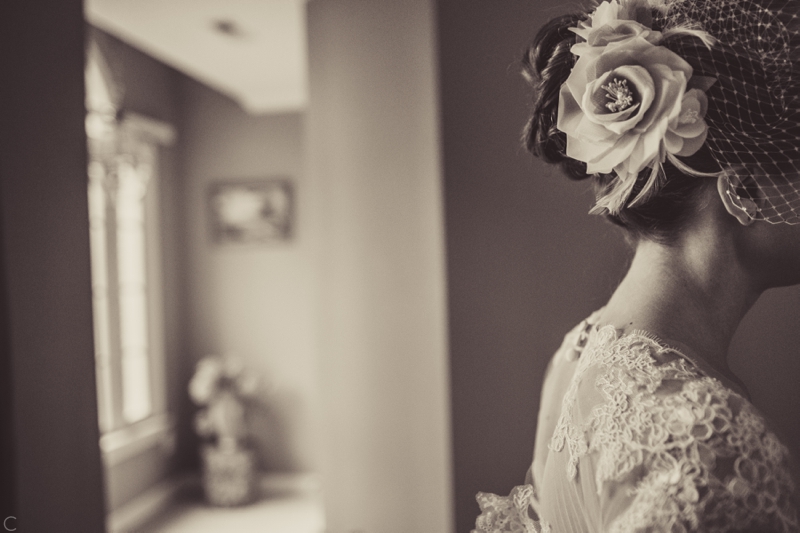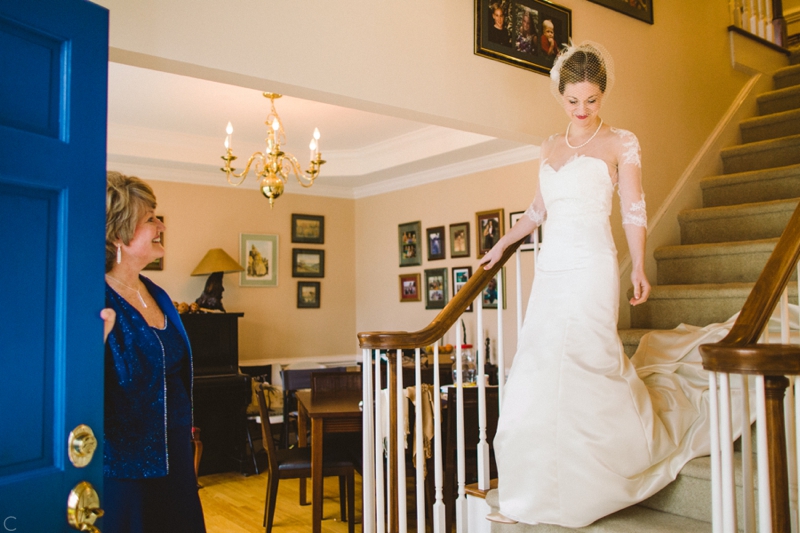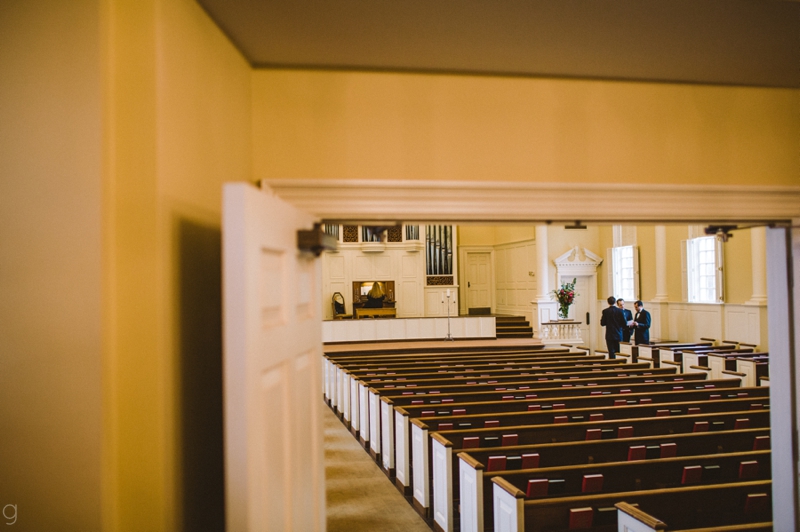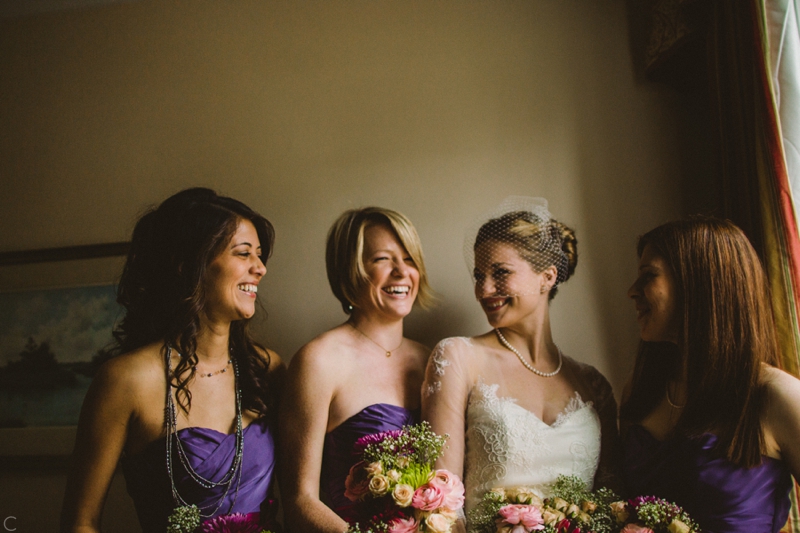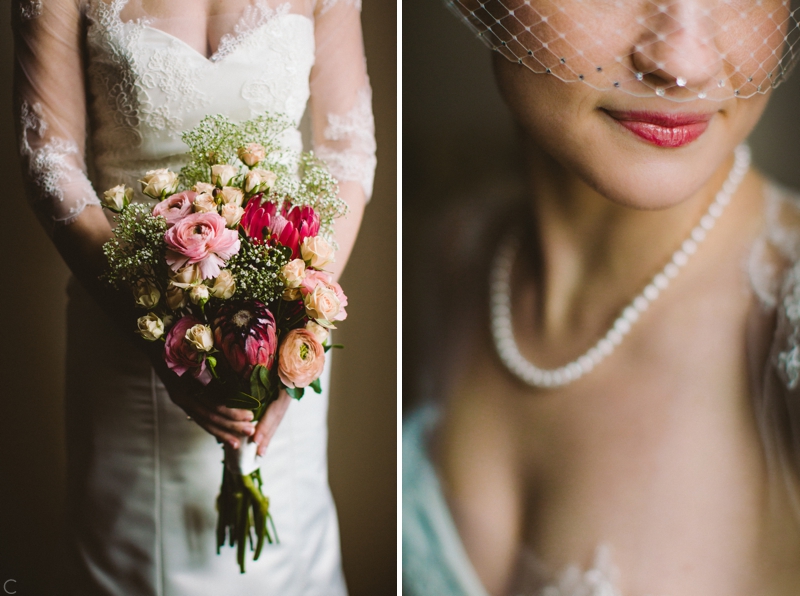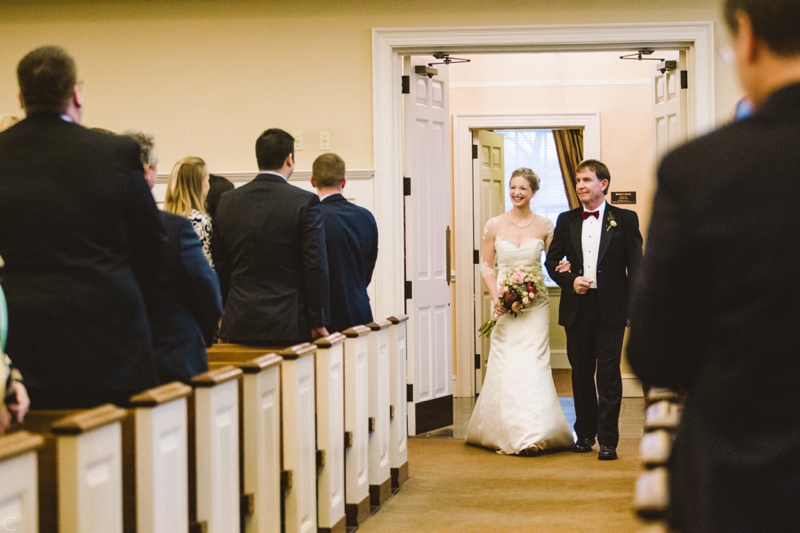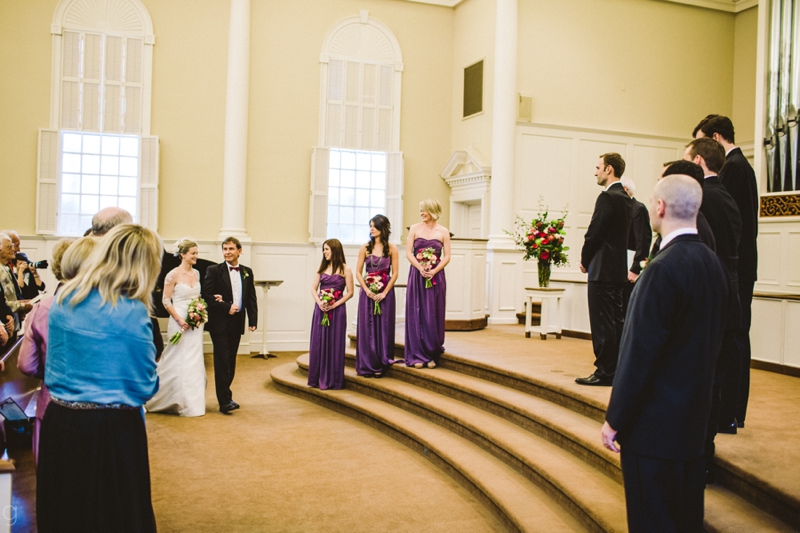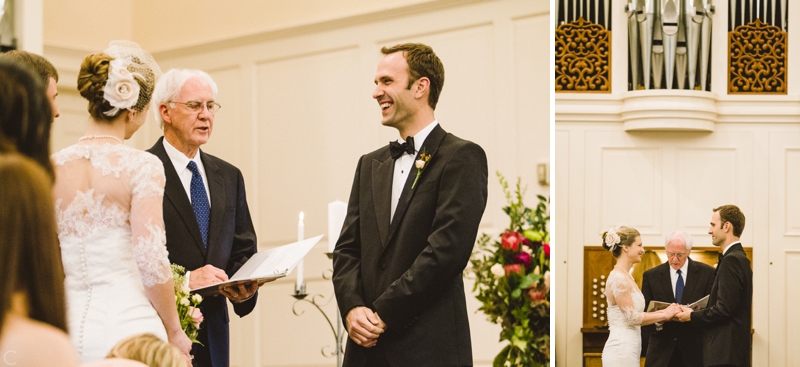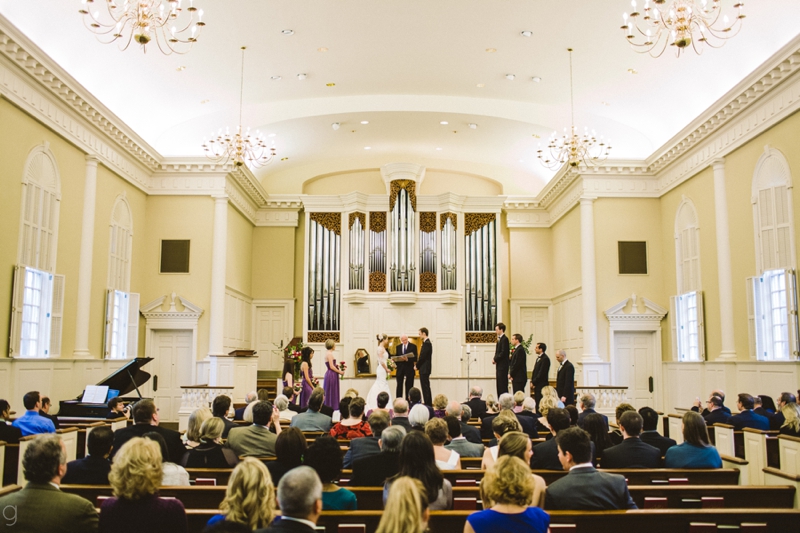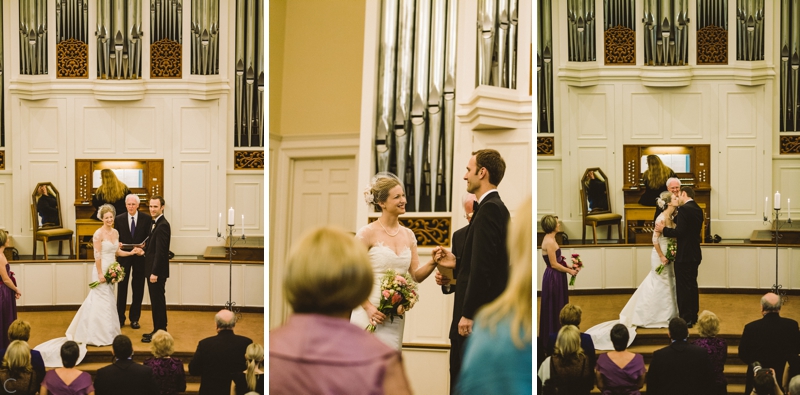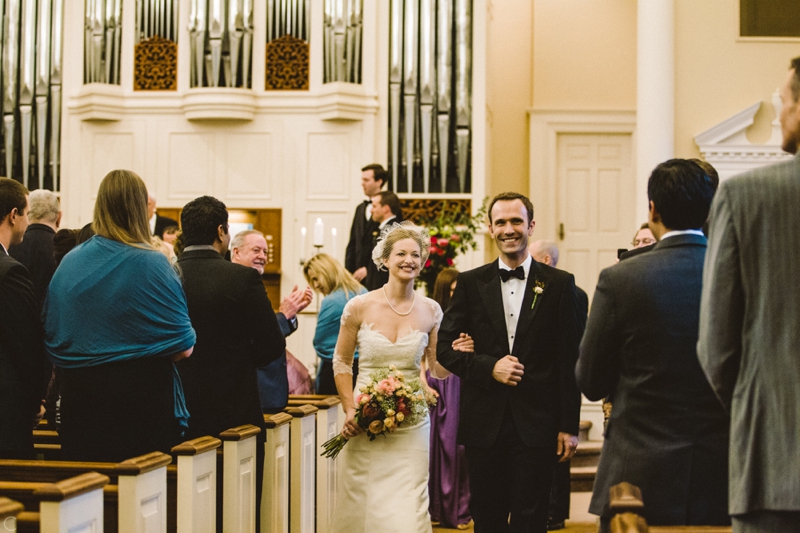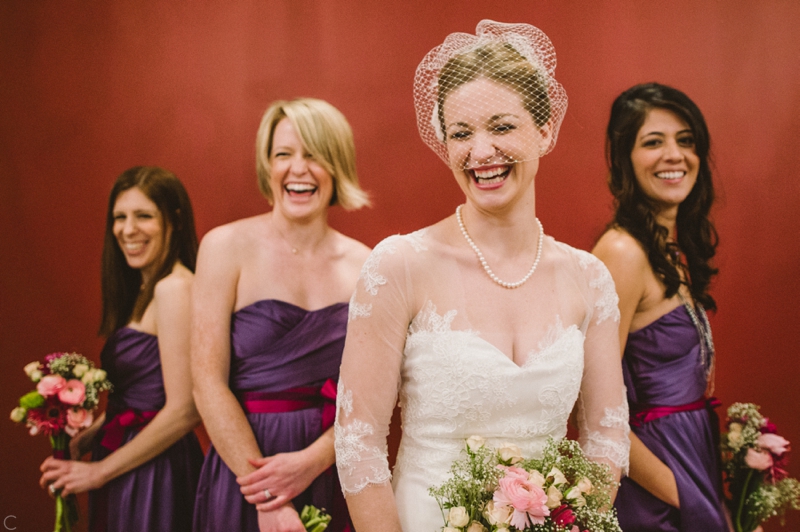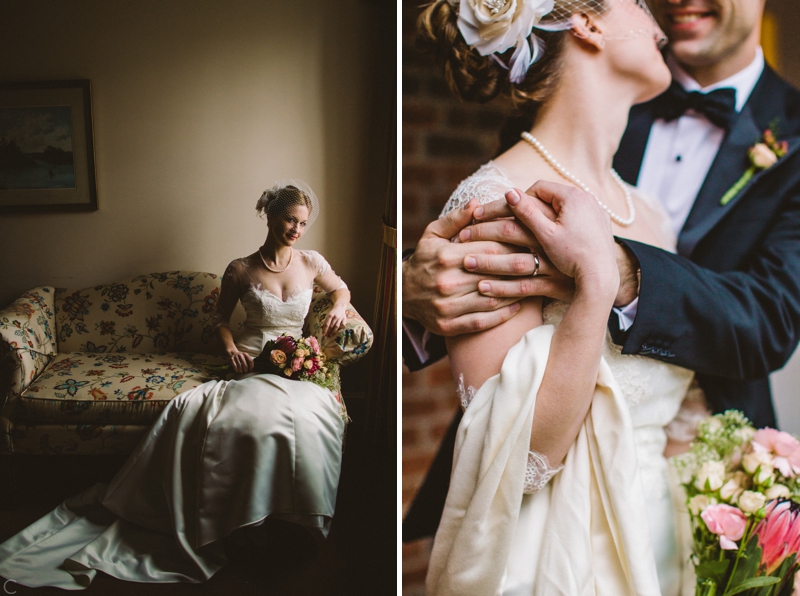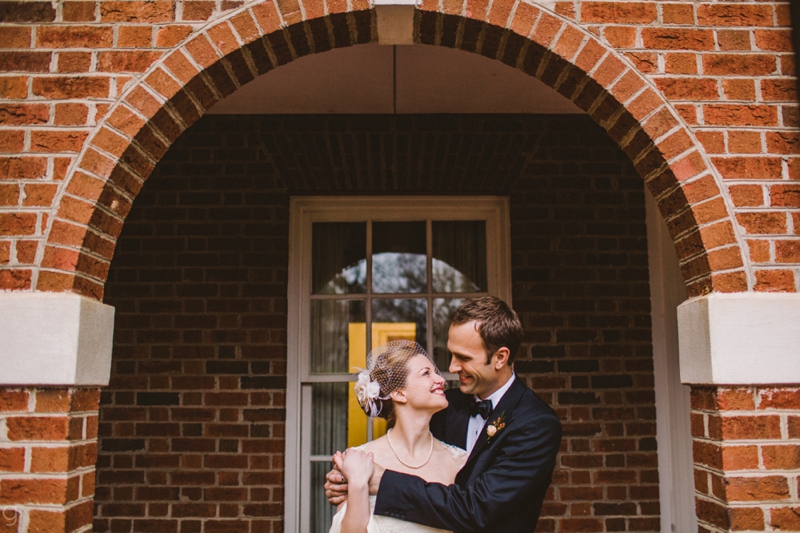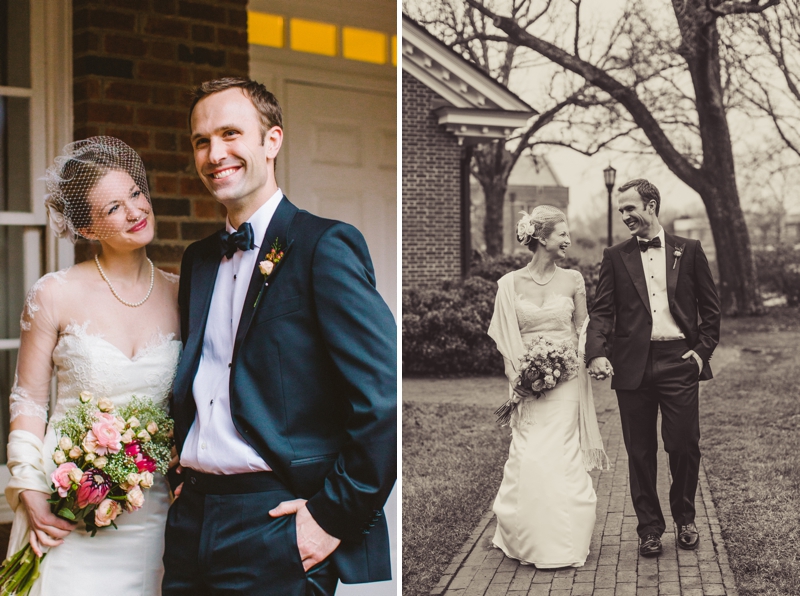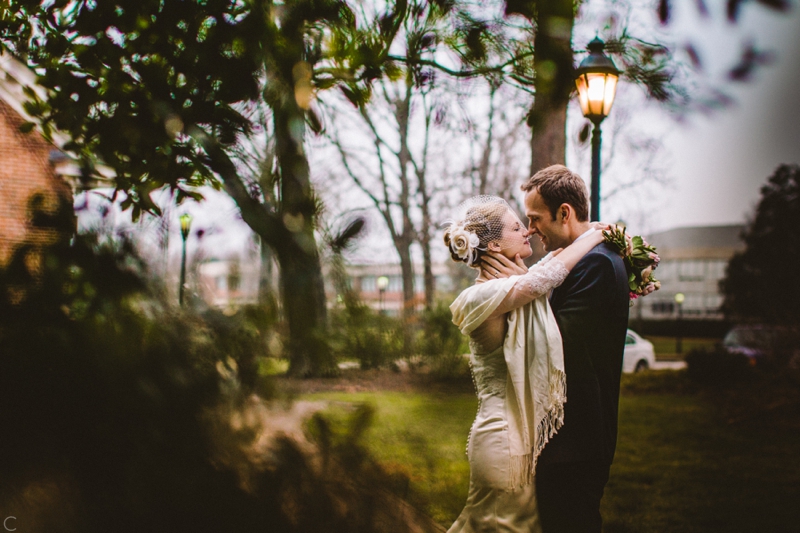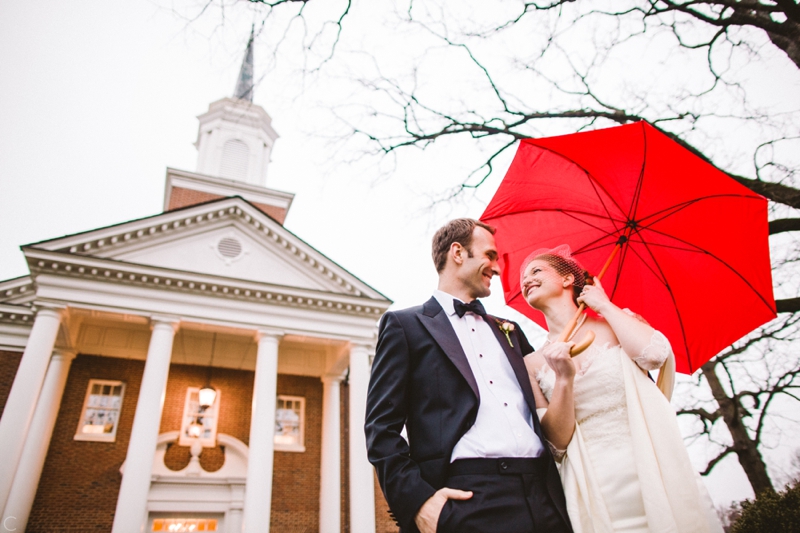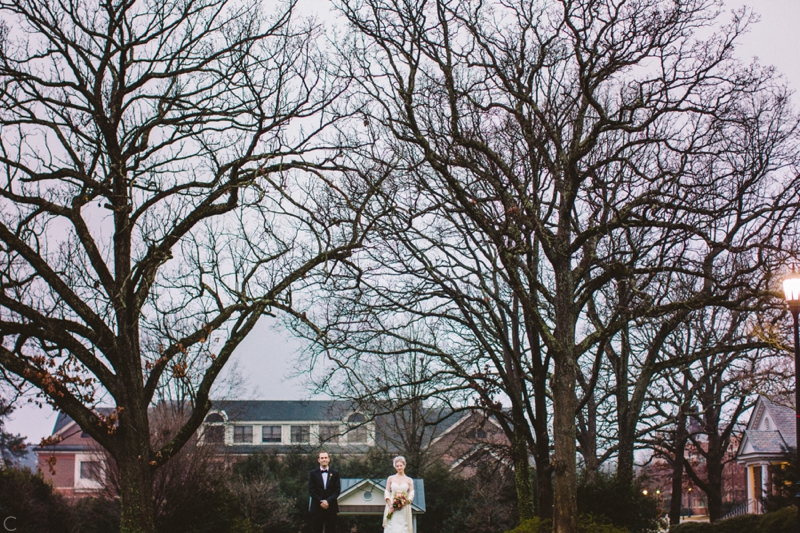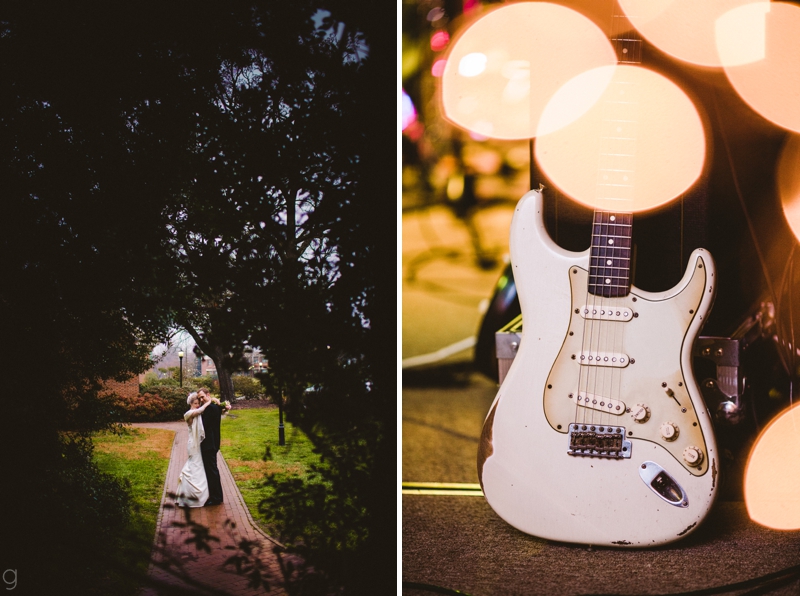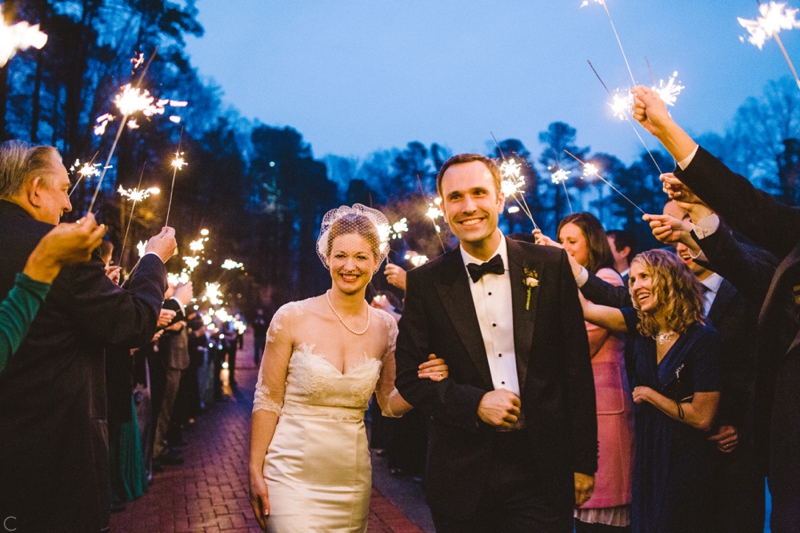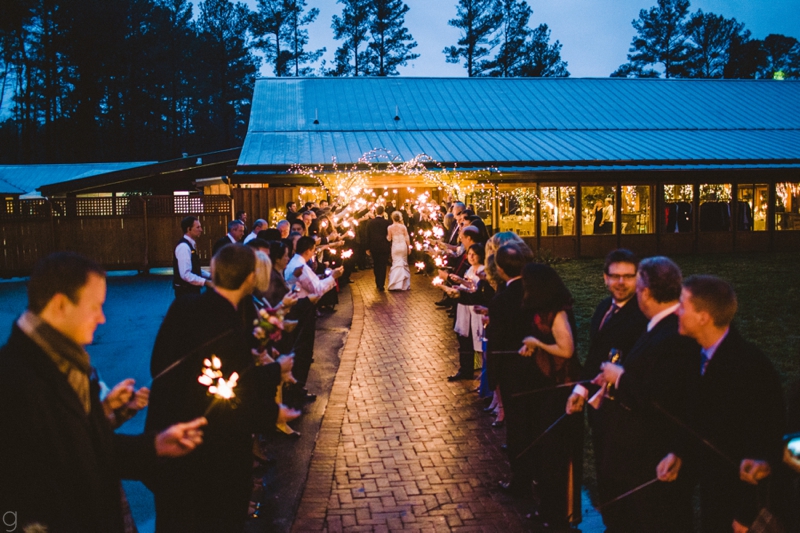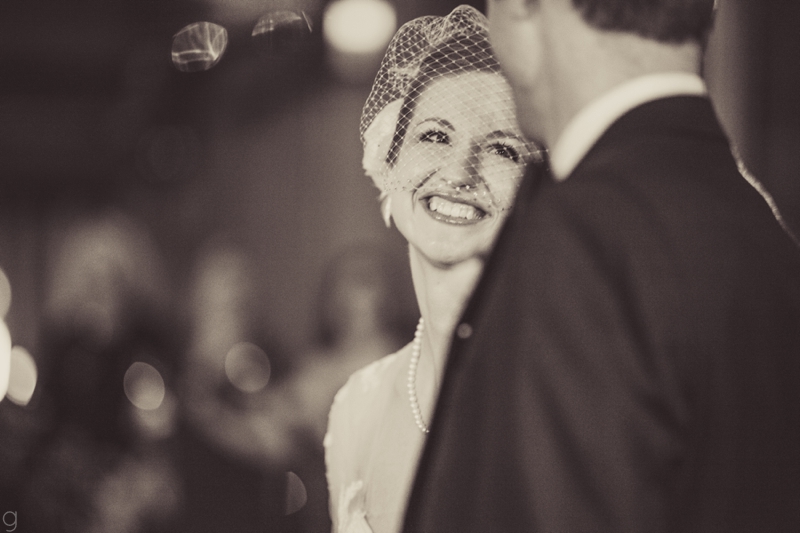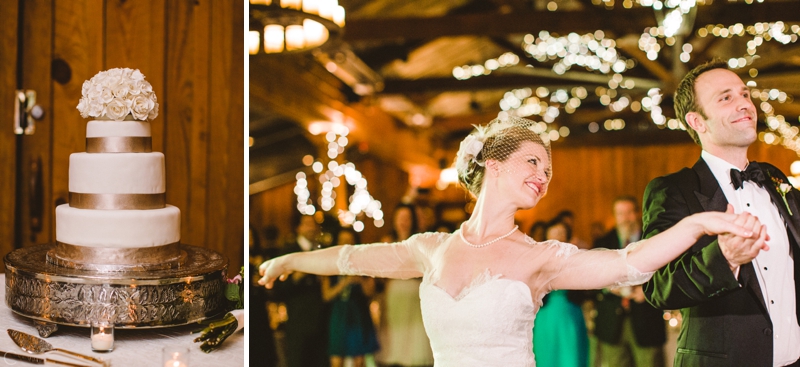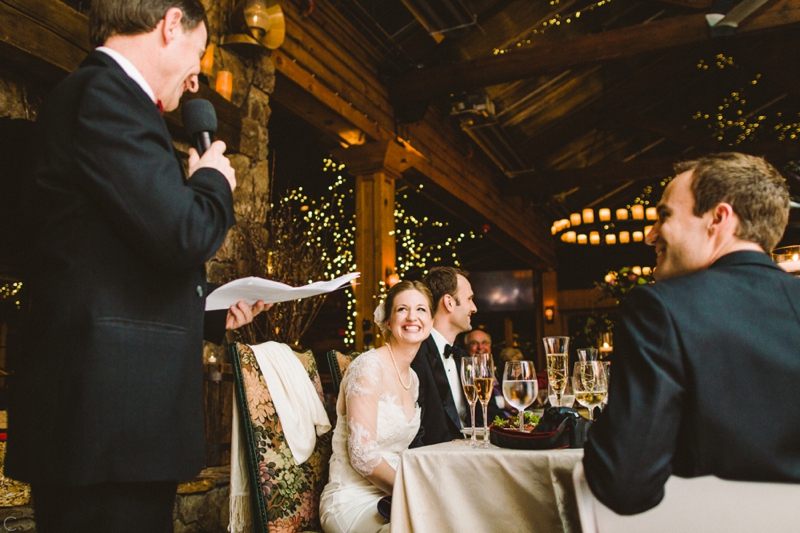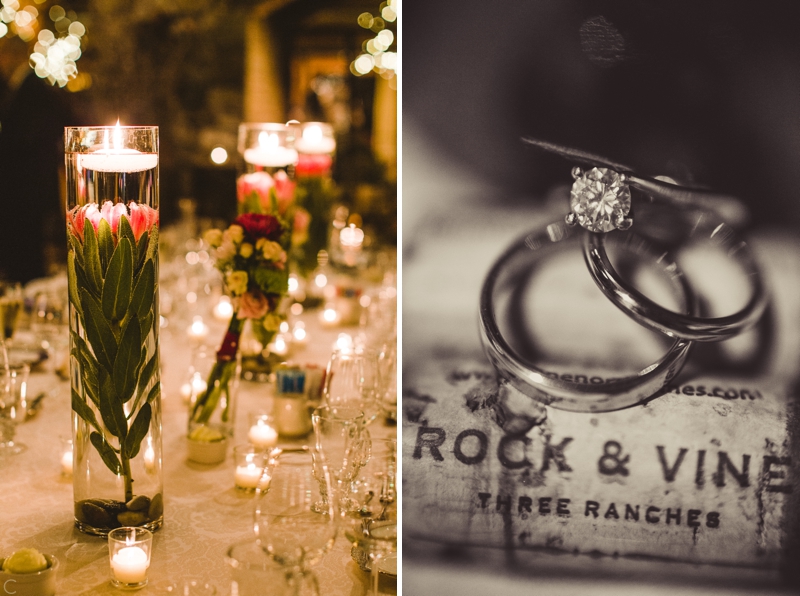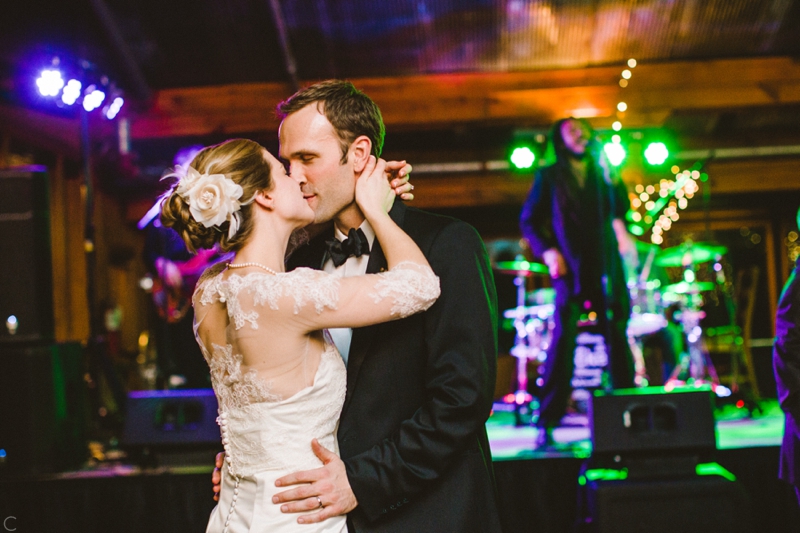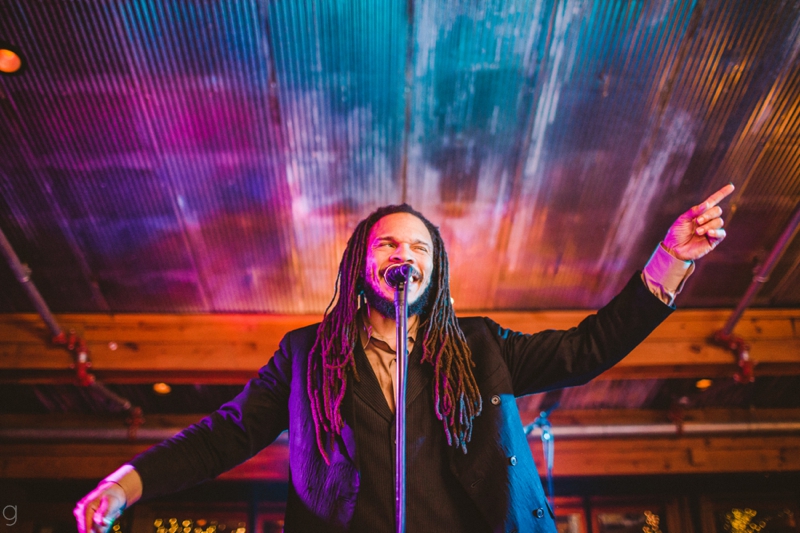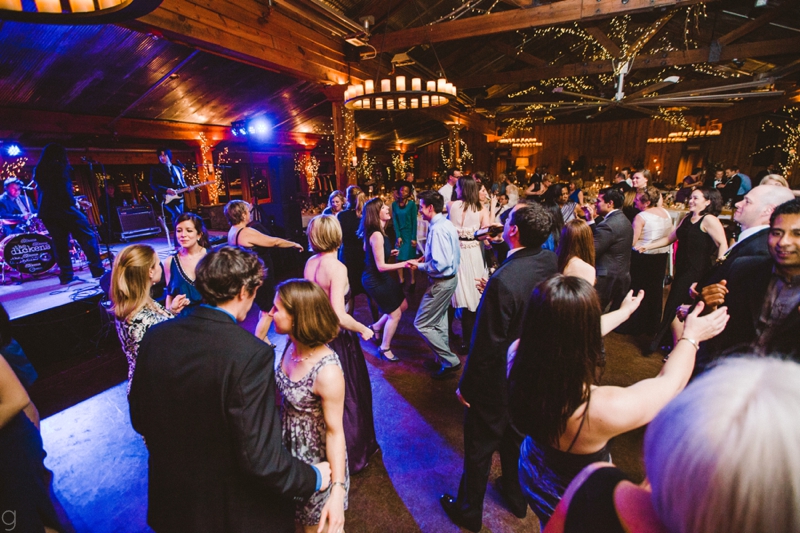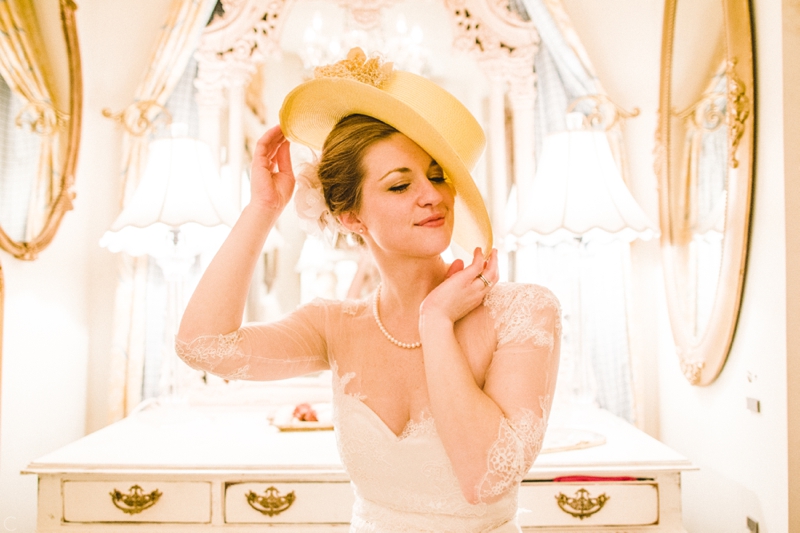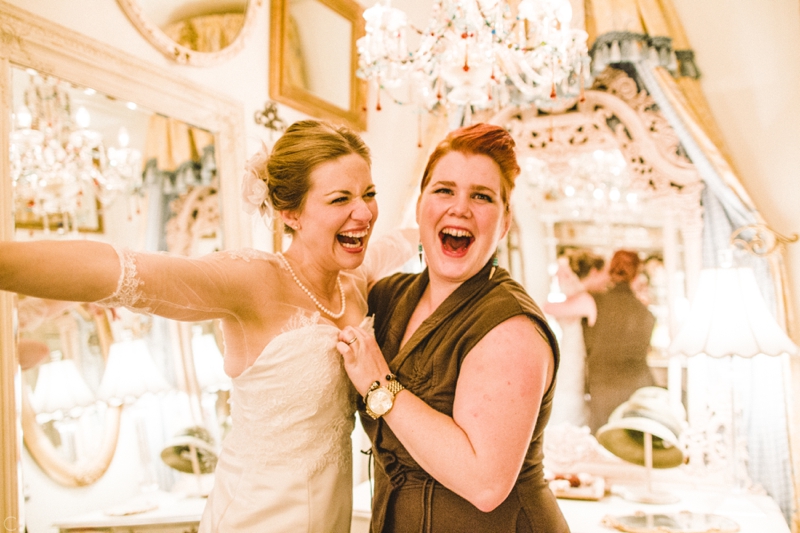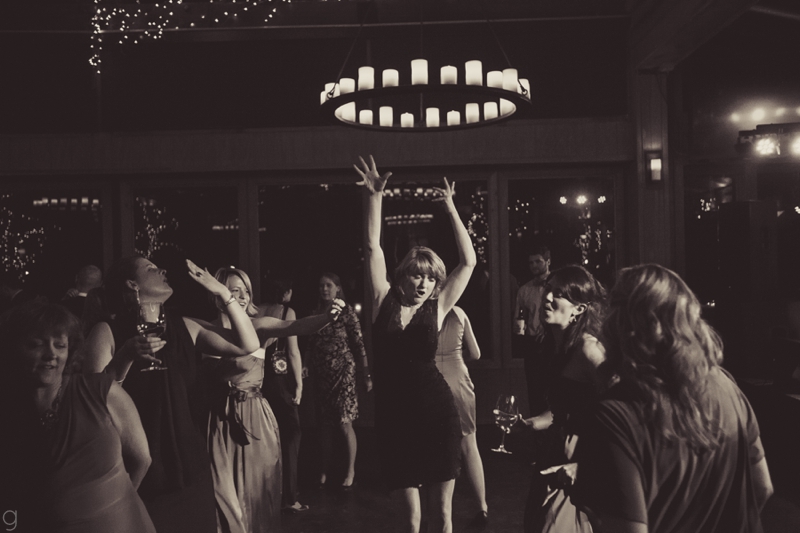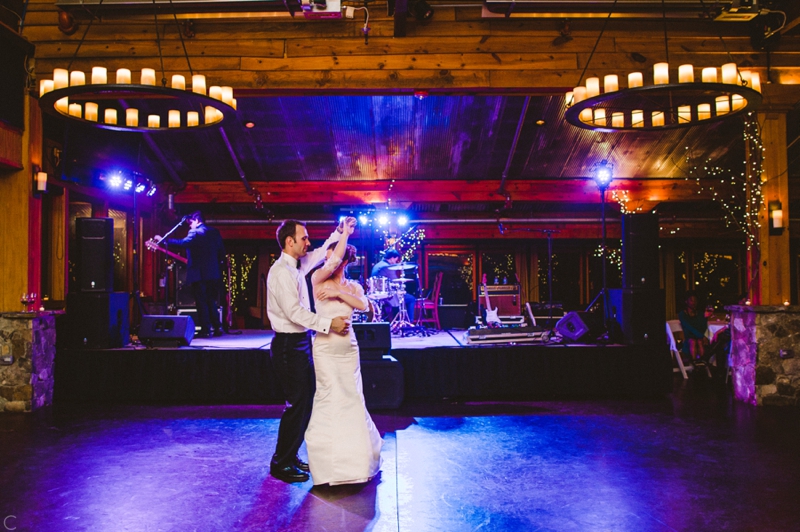 Date: February 23, 2013
Ceremony Venue: Jones Chapel at Meredith College // Raleigh, NC
Reception Venue: The Pavilions at the Angus Barn // Raleigh, NC
First Dance Song: "Green Eyes" – Cold Play
Kirsten's Occupation: Sommelier
Michael's Occupation: Doctor
How You Met: Wine Tasting
Interesting Bride Fact: Kirsten is a Zimbabwean trillionaire!
Interesting Groom Fact: Michael had to pay lebola (African brideprice)
Honeymoon Location: Shh! It's a secret!
Vendor Credits: Officiant – Rufus Massengill // Band – The Dickens // Cake – Kirsten Holshausen, yay! // Caterer – The Angus Barn // Hair – Dani Begley // Makeup – Kirsten Holshausen