When we first met Bob, he was deathly afraid of cats (see his interesting fact below). However, come their wedding day, we were informed that Bob is getting over his fear of cats, of which we're very proud. We wouldn't have held his cat fear against him, of course, but our cats might've. So it's good that we're all on the same page now.
Bob is one of the least serious people we've ever met (in a good way) and is always joking around (so you wouldn't exactly suspect him of a cat phobia… which is, perhaps, what the cats are banking on). Mckenzie is super sweet. Their bridal party was one of the nicest ones we've ever had the pleasure of working with, and that says a lot about Bob and Mckenzie. They put up with a lot of things from us (walking in semi-sketchy locations and standing in front of caricatures of fruit) without complaint. Mckenzie and Bob's wedding involved a lot of happiness, a lot of partying, some pinwheels, a dash of trolley transportation, and a gold coin Mckenzie kept in her shoe that her sister, her mother, and her grandmother all wore in their shoes on their wedding days (the penny was kept in a box with the label of all the names and dates of the weddings – an adorable idea!).
Their cake topper was a Mckenzie and Bob, sitting on a couch, with Bob playing Skyrim and Mckenzie on her iPad. It was pretty amazing. And accurate. Here are our favorites from the day.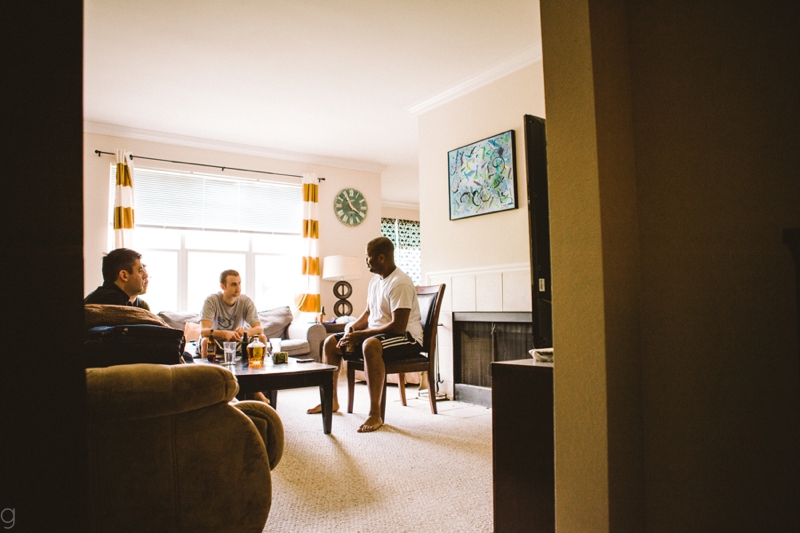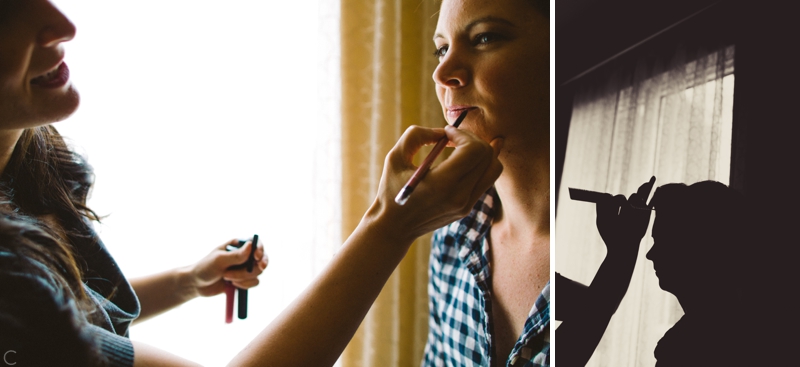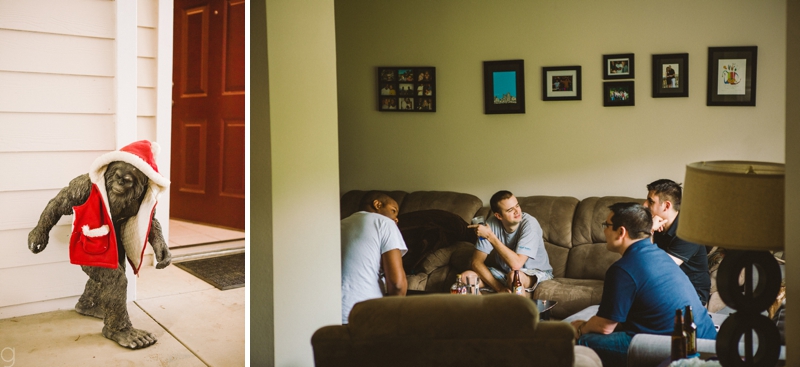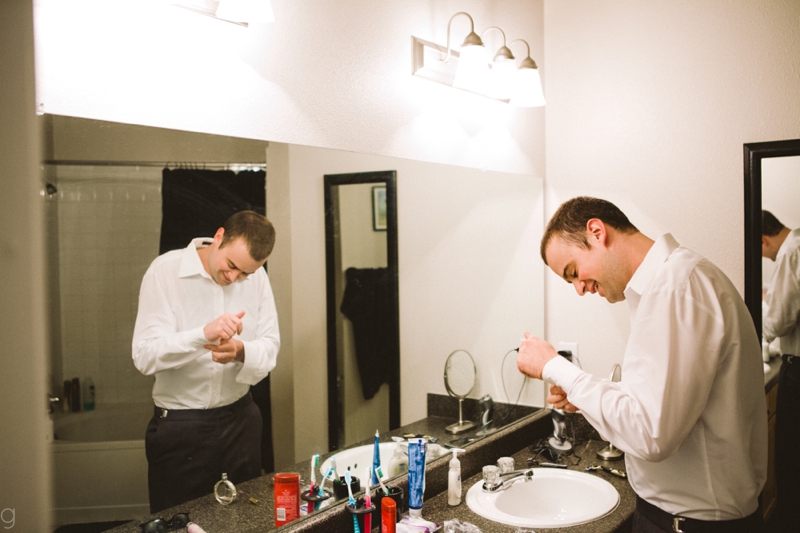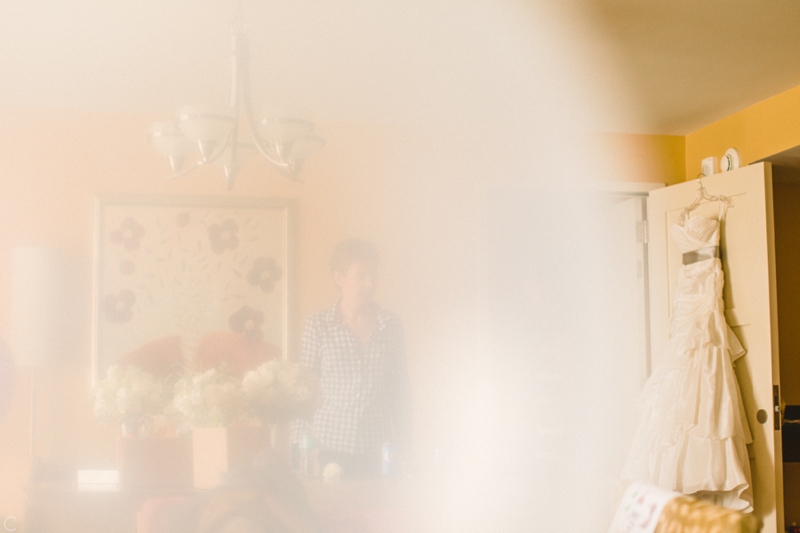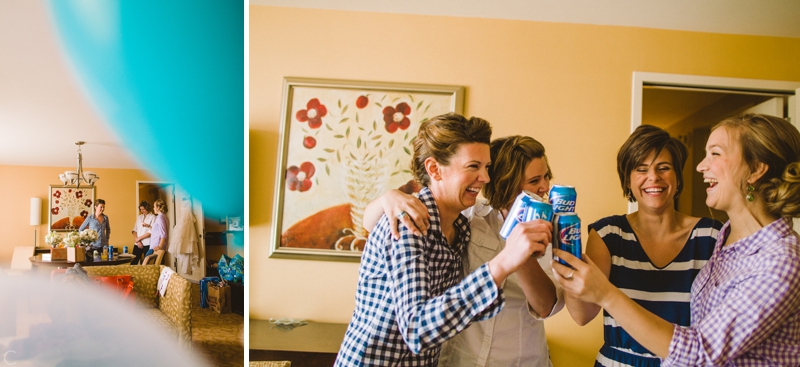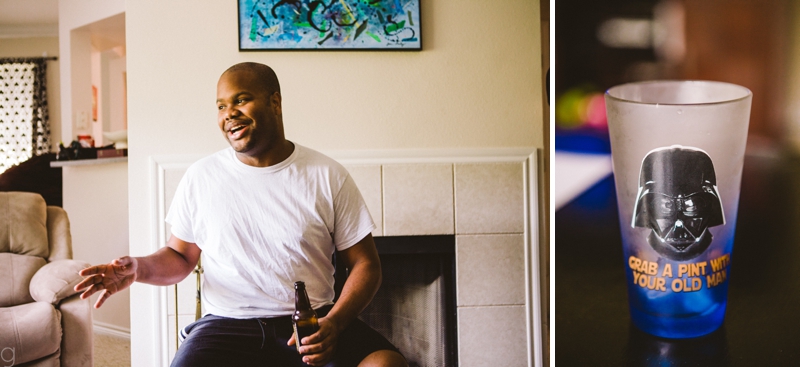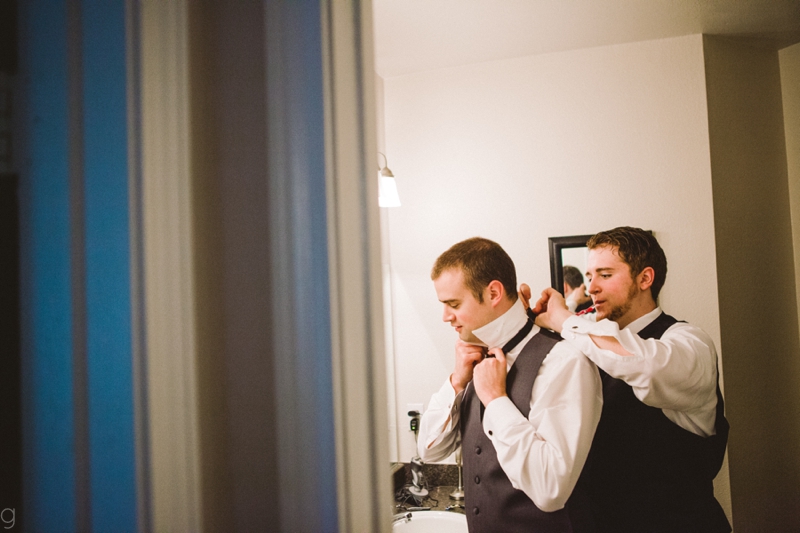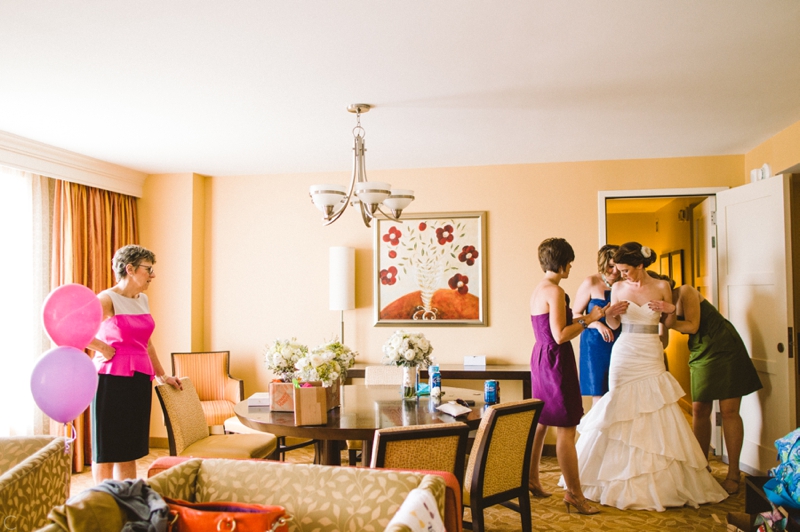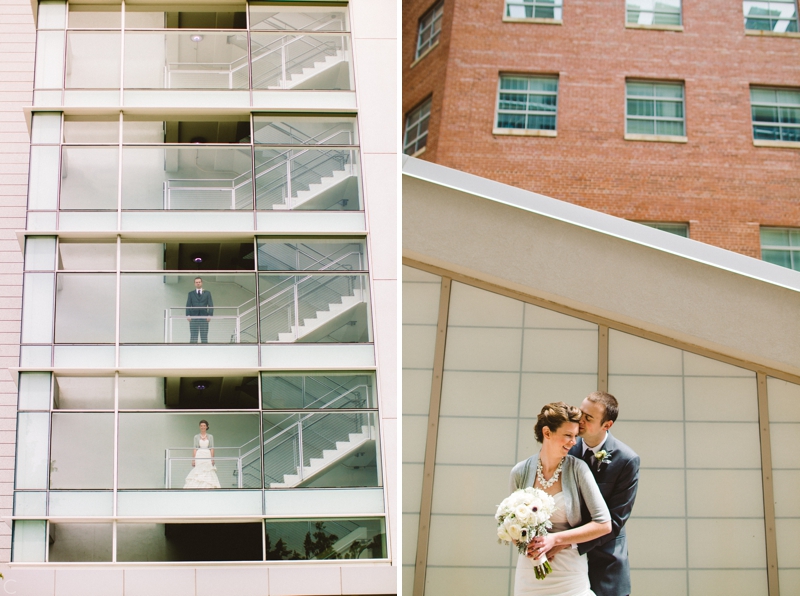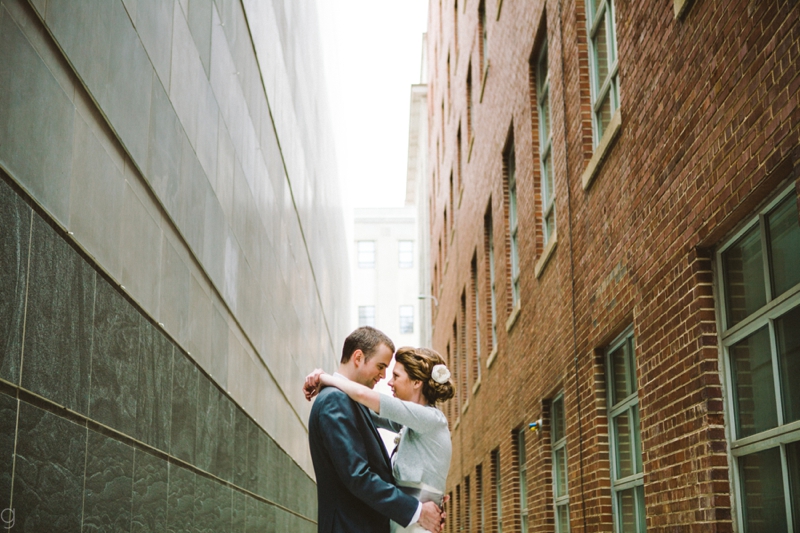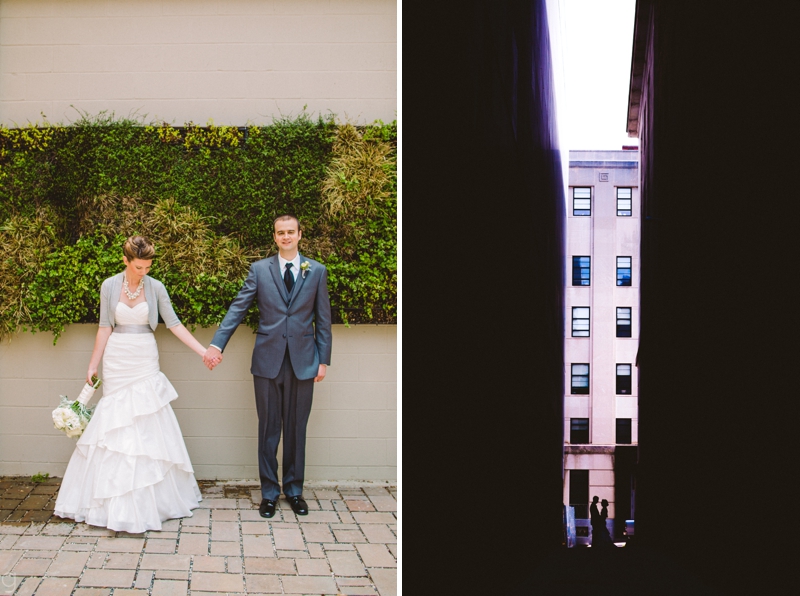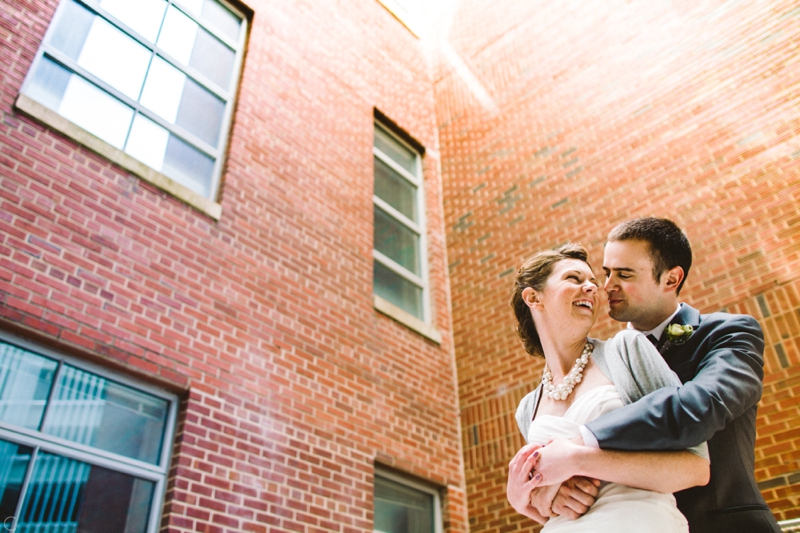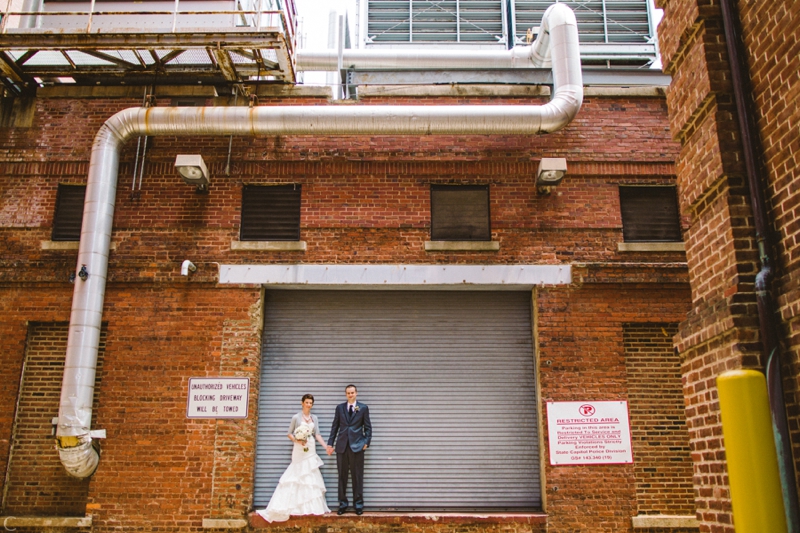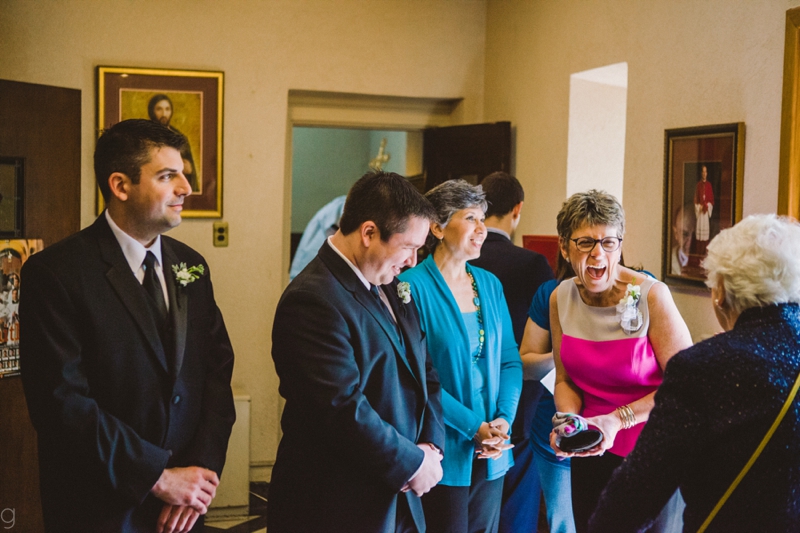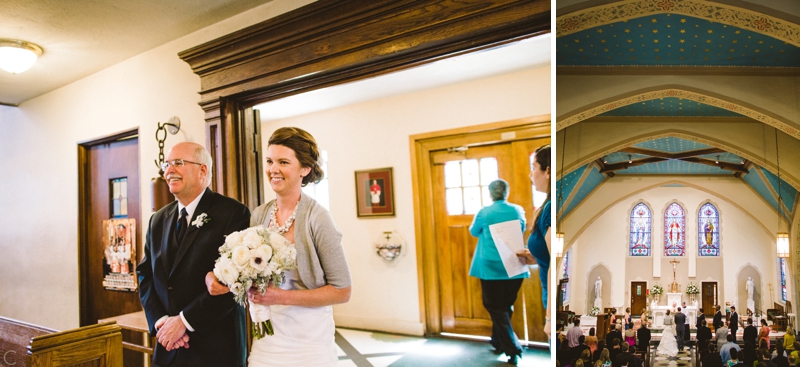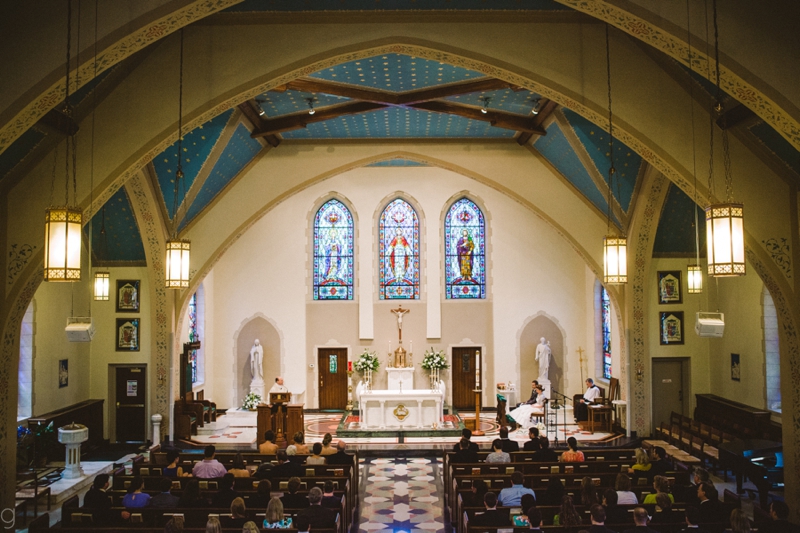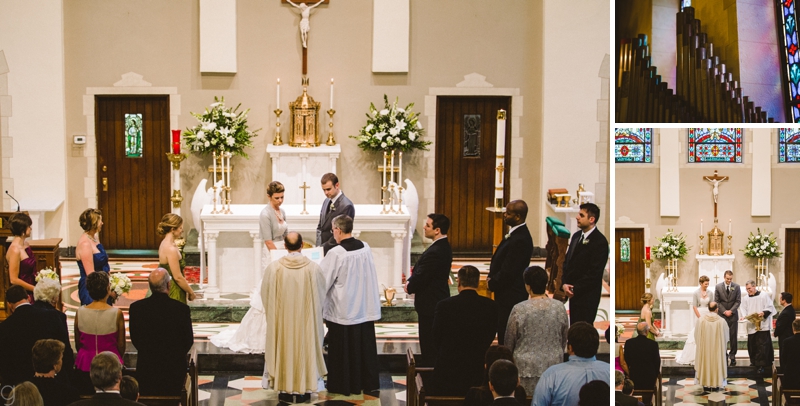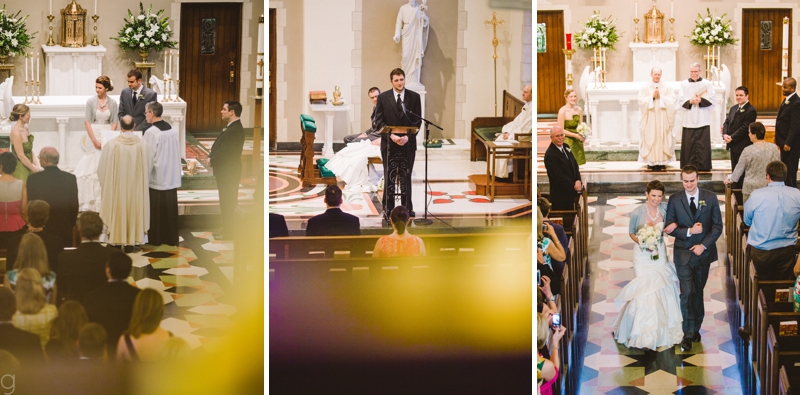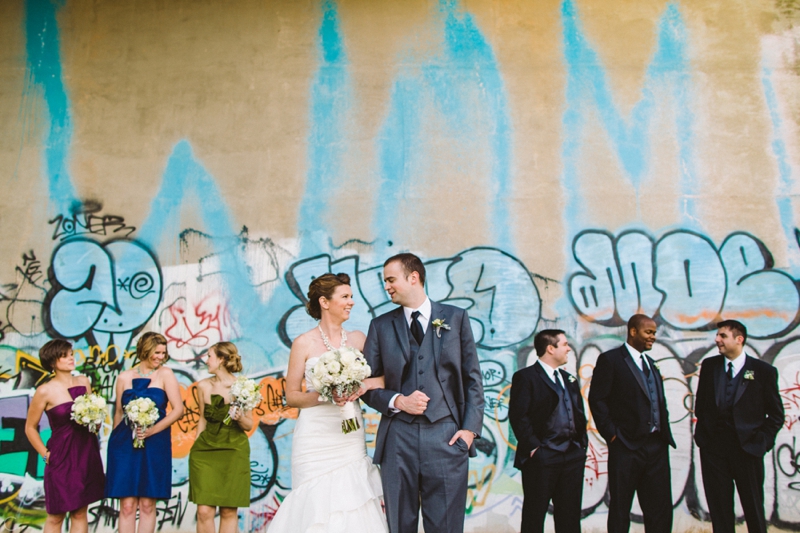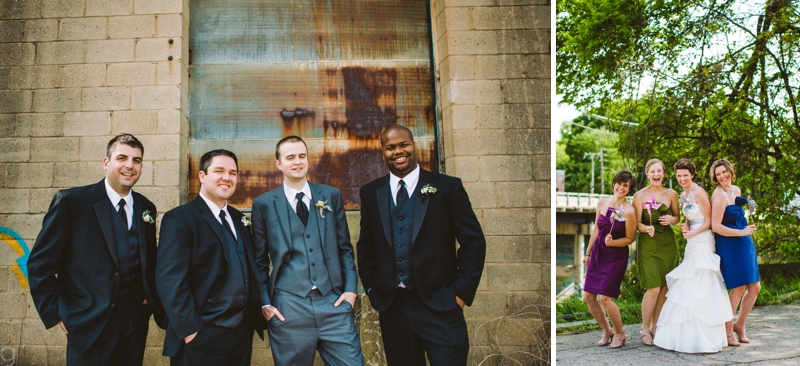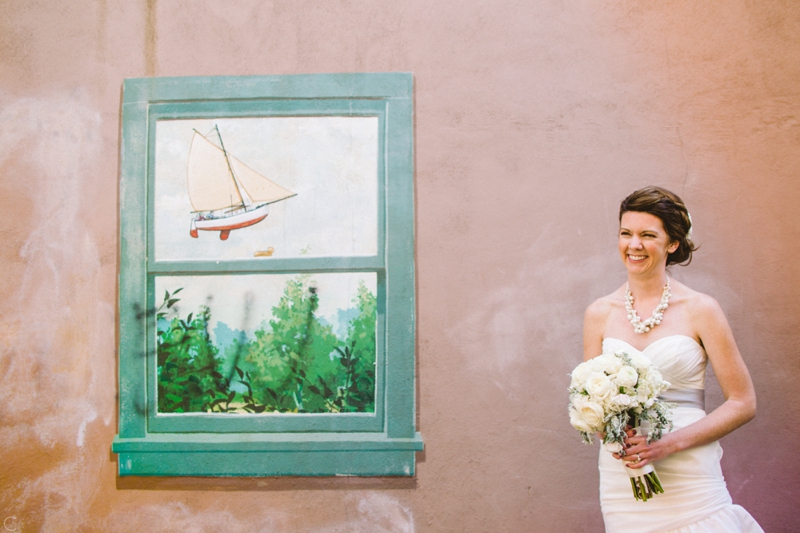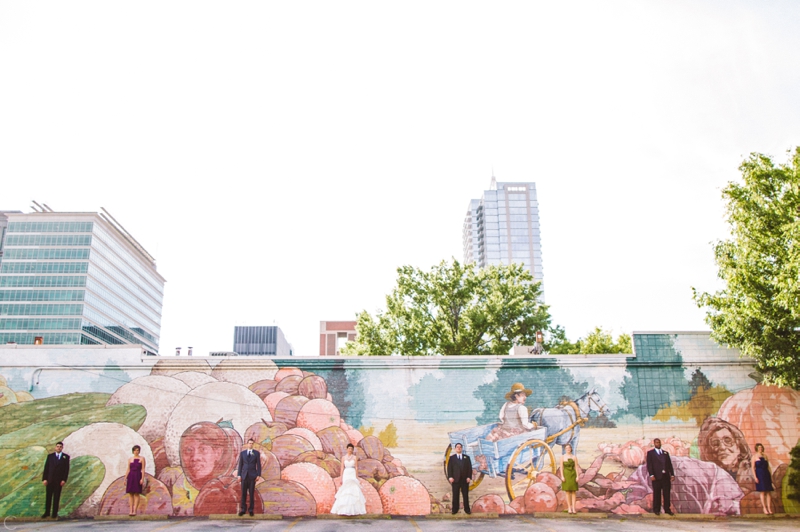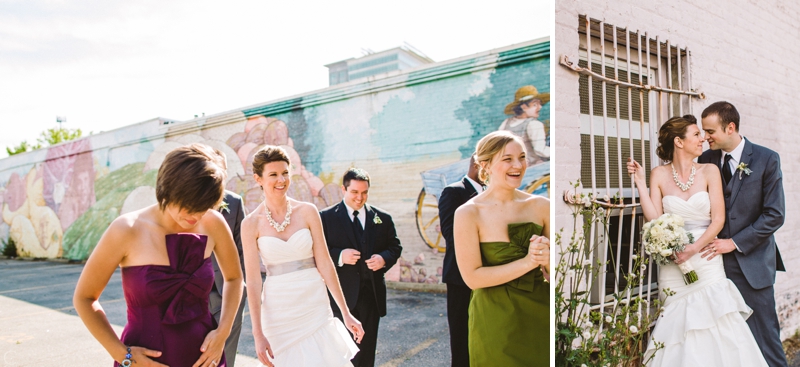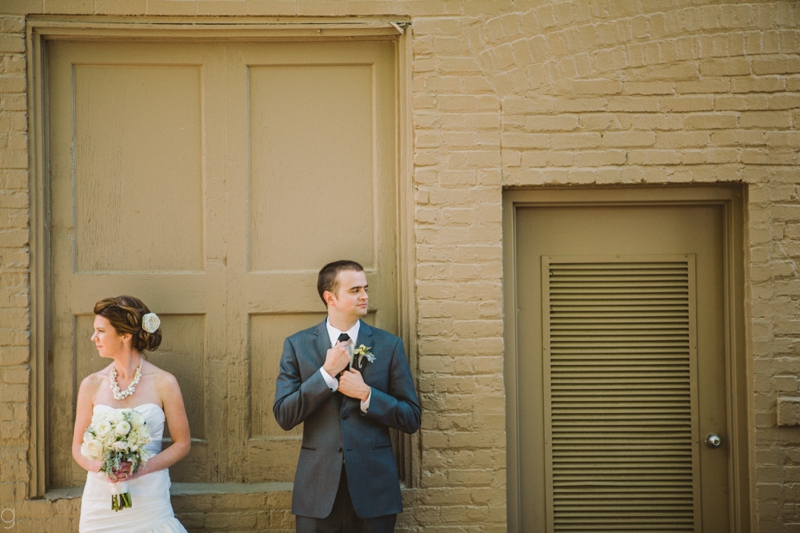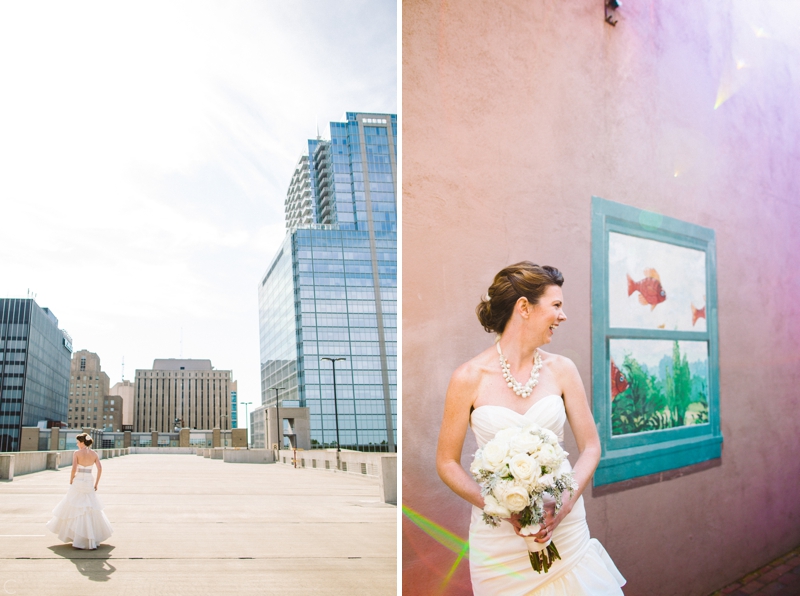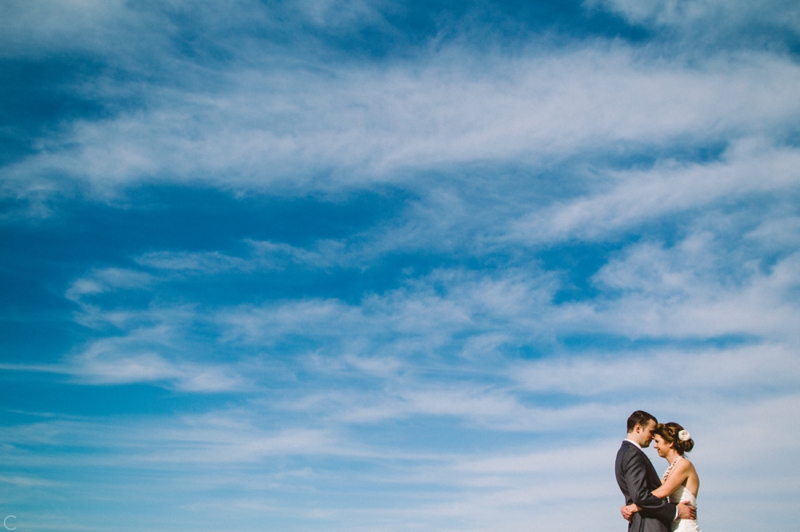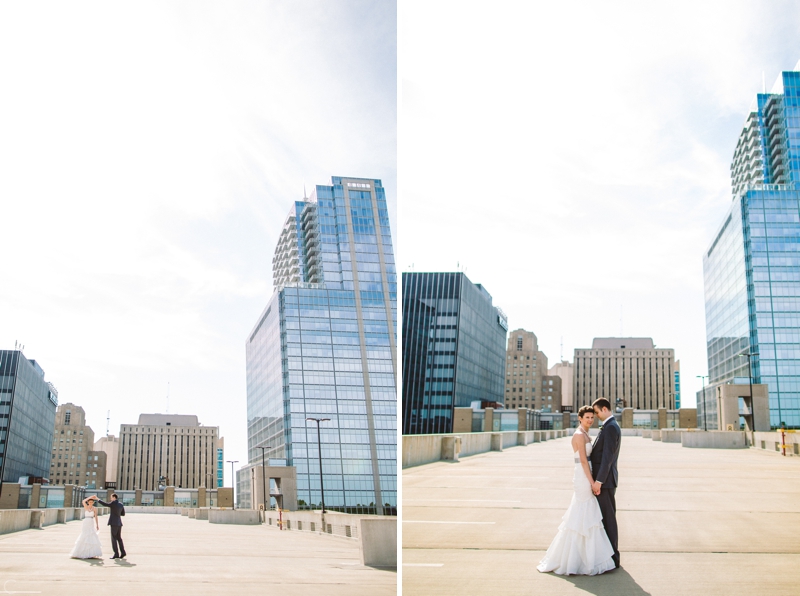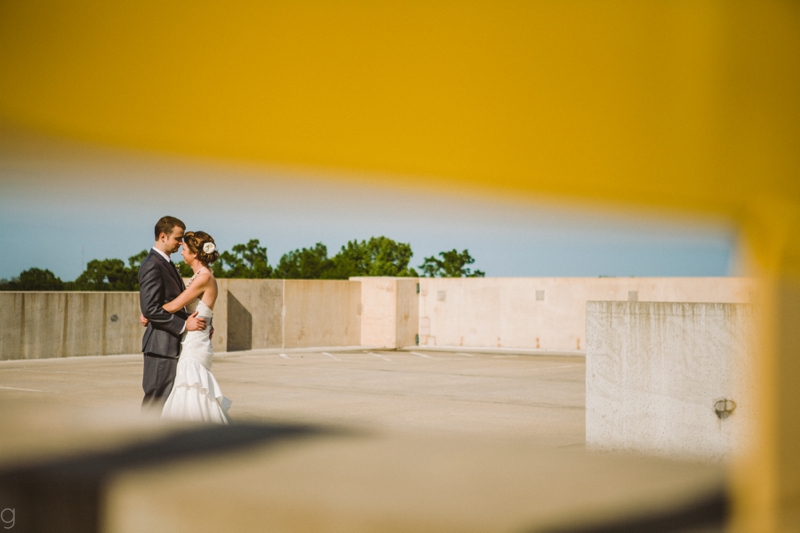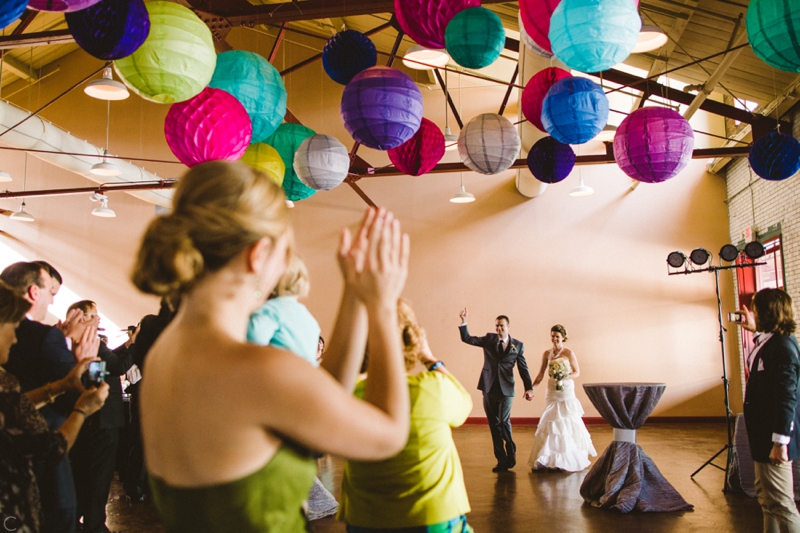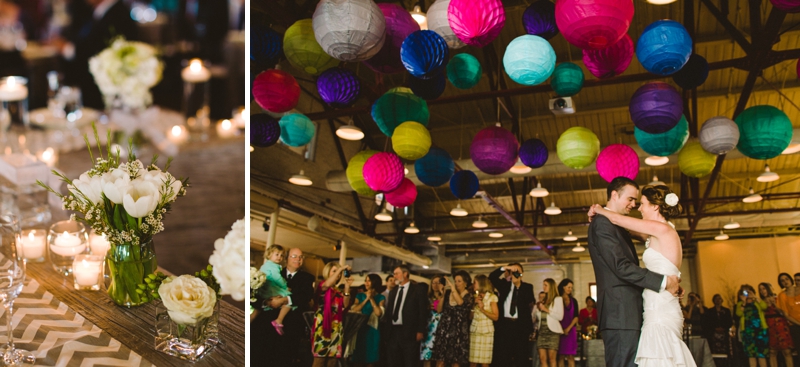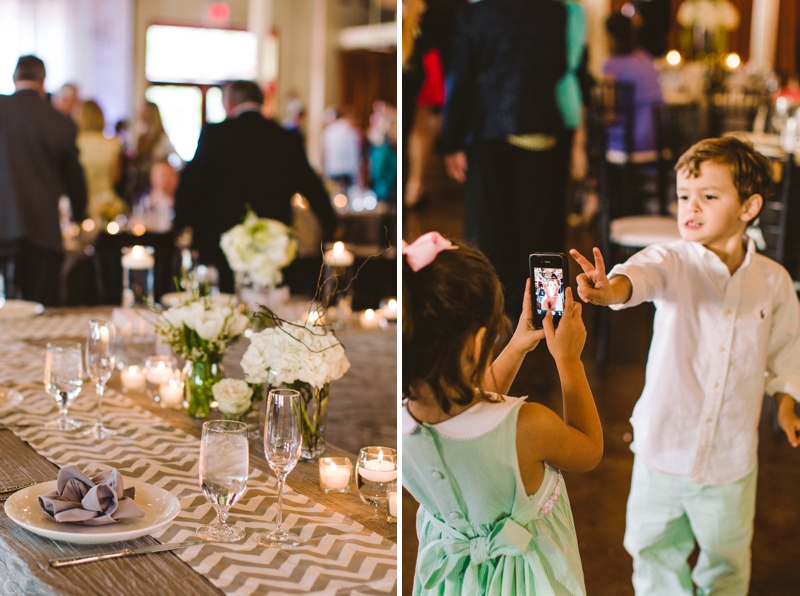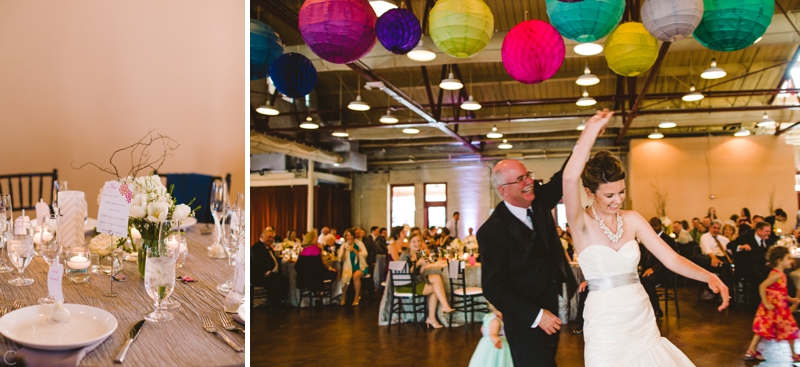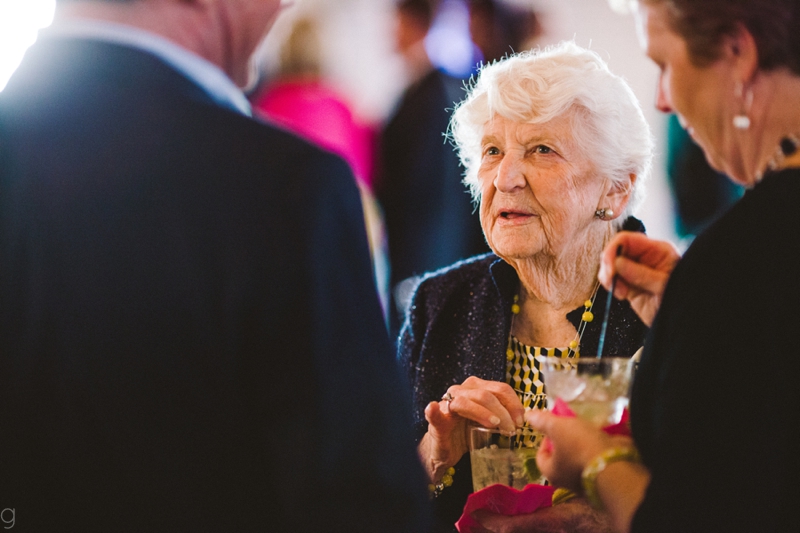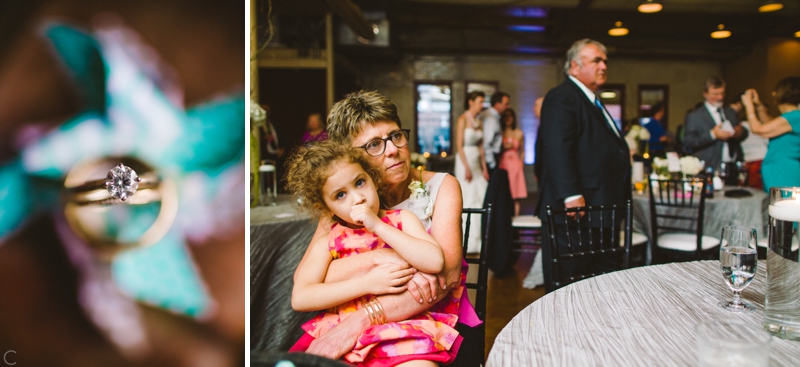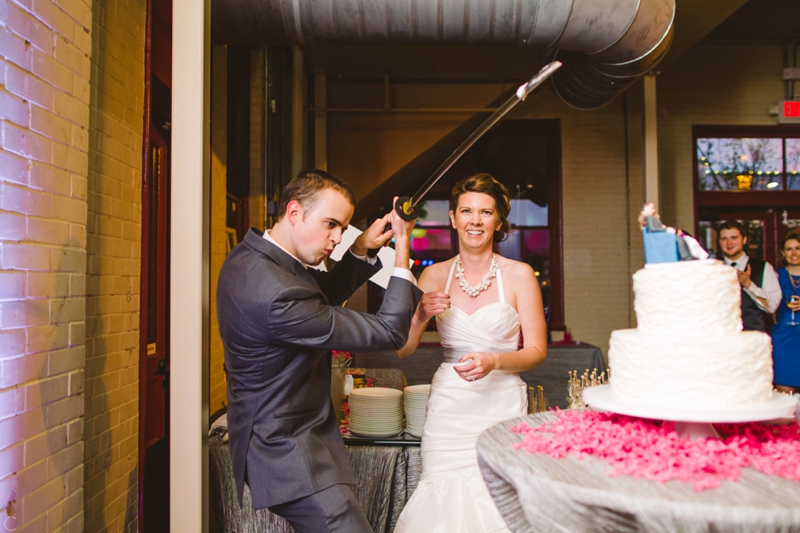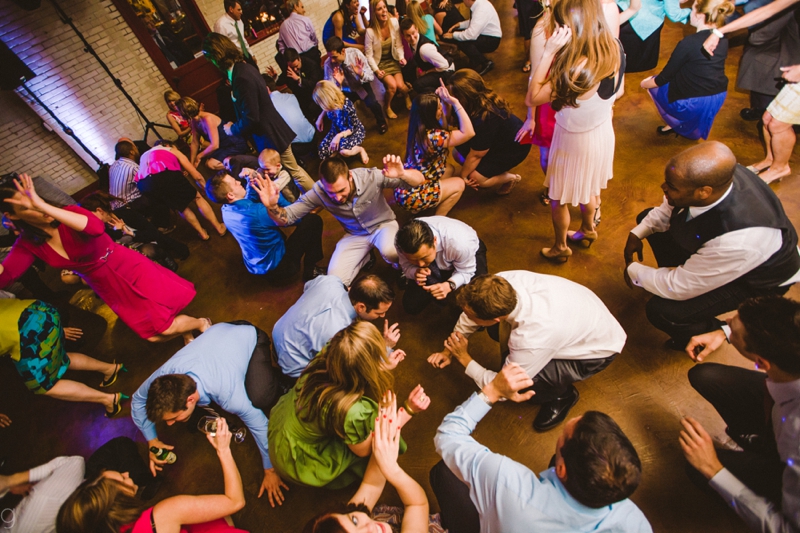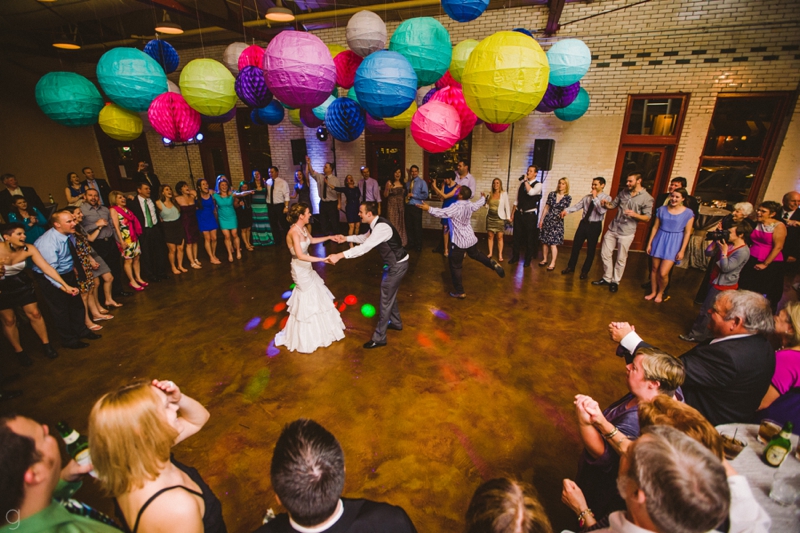 Date: April 20, 2013
Ceremony Venue: Sacred Heart Cathedral // Raleigh, NC
Reception Venue: Cobblestone Hall // Raleigh, NC
First Dance Song: "Carolina in My Mind" – James Taylor
Mckenzie's Occupation: Accountant
Bob's Occupation: Software Engineer
How You Met: Mutual friends.
Interesting Bride Fact: Most indecisive person ever, I think.
Interesting Groom Fact: Used to be a stand up comedian who is deathly afraid of cats.
Honeymoon Destination: St. Lucia
Vendor Credits: Officiant – Father Schriber | DJ – Collin Y | Florist – Flueressence | Cake – Simply Cakes | Caterer – Rocky Top Hospitality | Hair/Makeup – Carla White | Cake Pops – Raleigh Cake Pops