i had the great honor of photographing hermine the cat last week, and what a cutie. :) although slightly skiddish around new humans and big cameras, she did a wonderful job adapting as best she could and we got some really cute shots. hermine is a german kitty whose parents brought her over from germany two years ago when they moved to the states. she flew in the cargo and had a kitty layover in washington, dc where her owners picked her up. she is very loved and rightly so!
hermine likes: treats, twist ties, her cat tree.
hermine dislikes: vet trips, big cameras.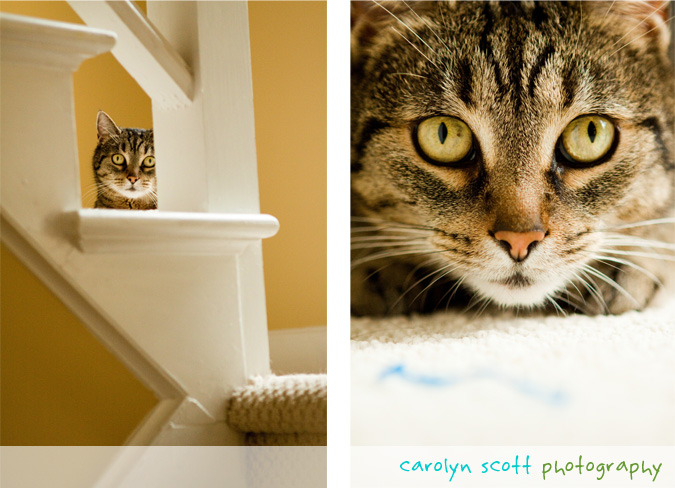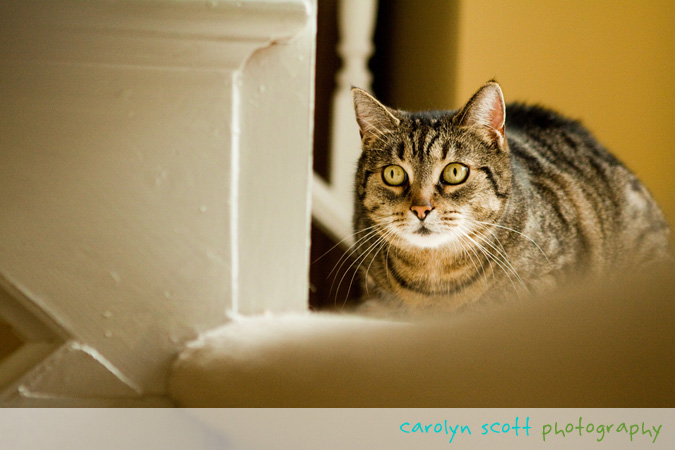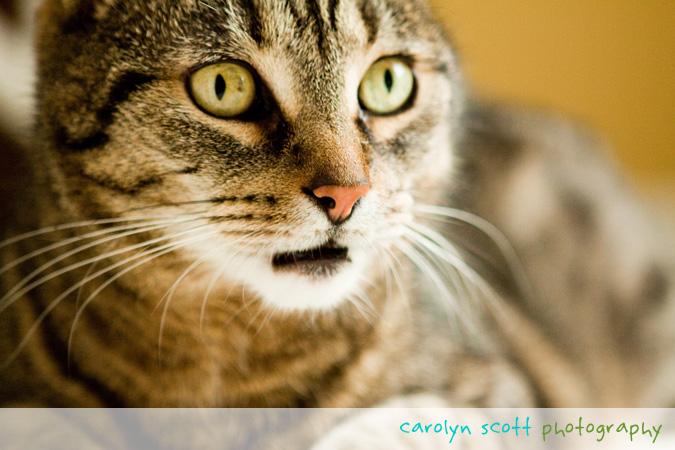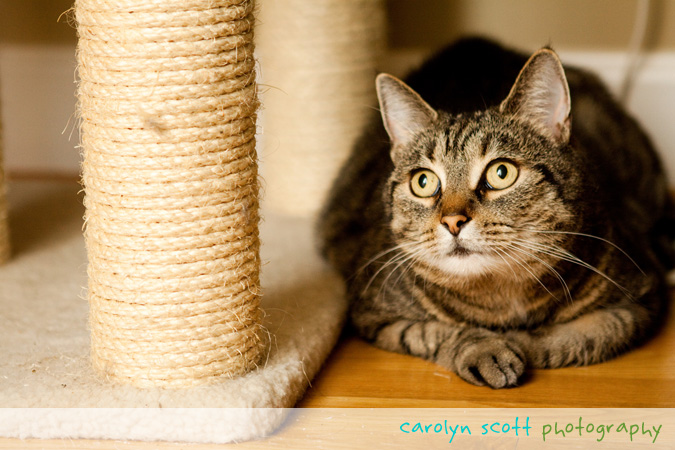 yaaaaaaaaaaaaaaaaaaaaaaaaaaaawn!!!!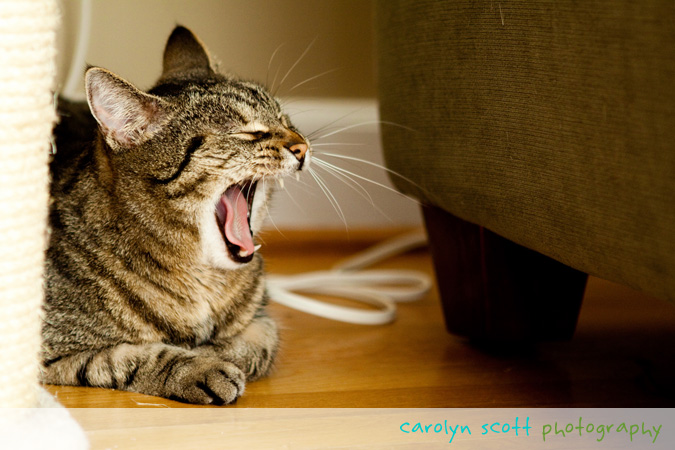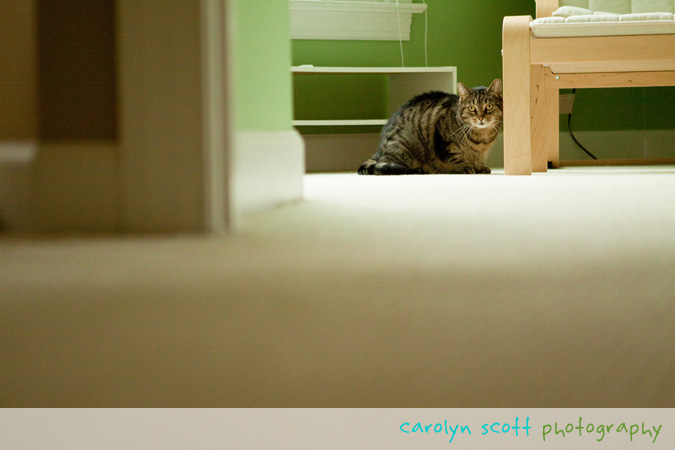 hermine became a little terrified after a few shots, so we went outside and took some photographs of the proud parents for a while until little hermine came outside to join us. :)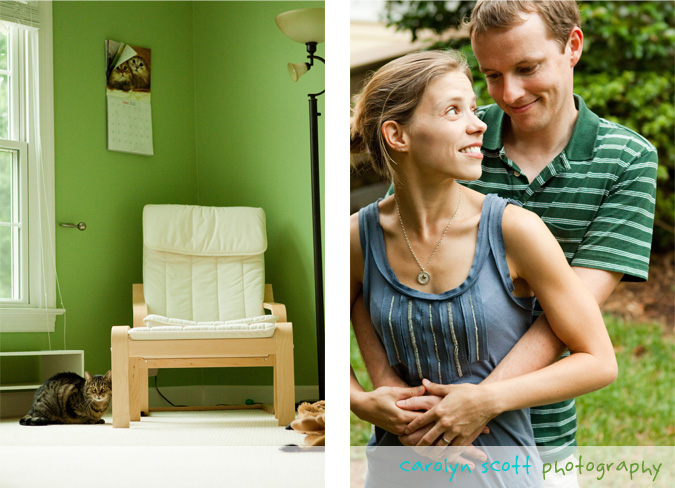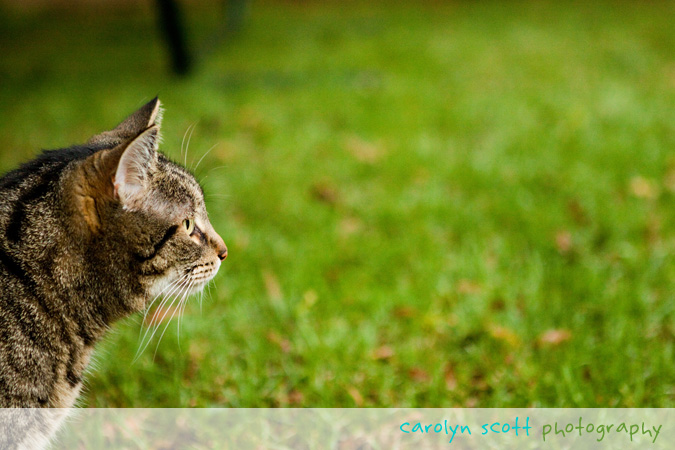 i love the two below, but mainly the classic cat pose to the right. such a good kitty silhouette!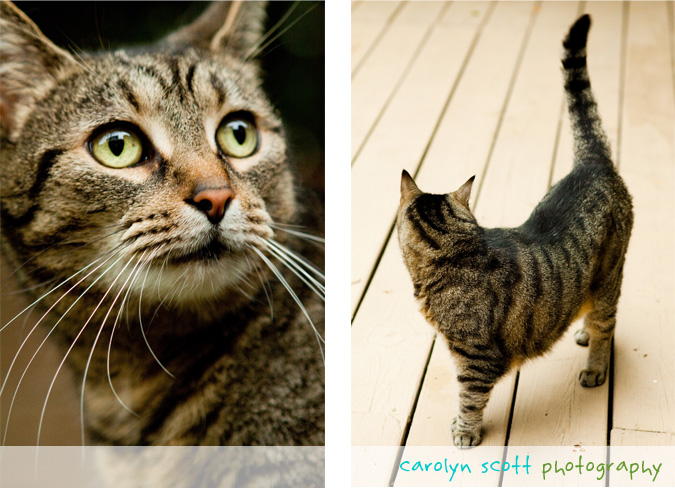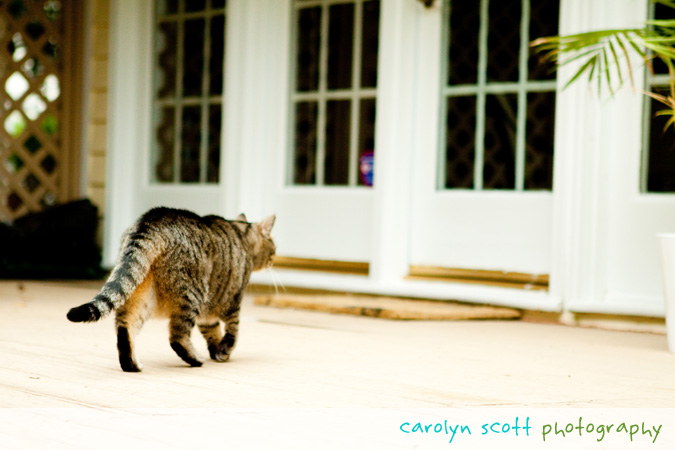 i love photographing pets! wish i got more of these sessions. they're incredibly relaxing compared to weddings! ;)