Amy and Dan are a lovely couple who did not let a few tornadoes spoil their outdoor wedding. :) How great is that? Yes, Amy and Dan were to be married in an outdoor ceremony at the Arrowhead Inn in Durham, NC at high noon when the weather channel was predicting, I kid you not, a "100% chance of severe storms." That's not a very good percent. :D But we got there and took pictures of Amy getting ready and, miraculously, despite them repeatedly announcing tornado warnings on the radio, it was merely overcast and their wedding was held outside at high noon against all odds. :) We were even able to take family and friend photographs AND the newlywed pictures afterward! It didn't rain until the reception luncheon (when the lights went out briefly), but that was really all that happened. They were so lucky!
Their venue and their vendors couldn't have been more wonderful, and neither could Amy and Dan's fantastic family and friends. Amy's family traveled in from Japan and they were married by Dan's brother, a high school principal. It was all very sweet and low-key, just like the beautiful couple themselves. :)
Date: April 16, 2011
Venue: The Arrowhead Inn, Durham NC
Flowers: Special Event Florals, Nancy Dawson
Guitarist: Randy Reed
Officiant: Walter Finnigan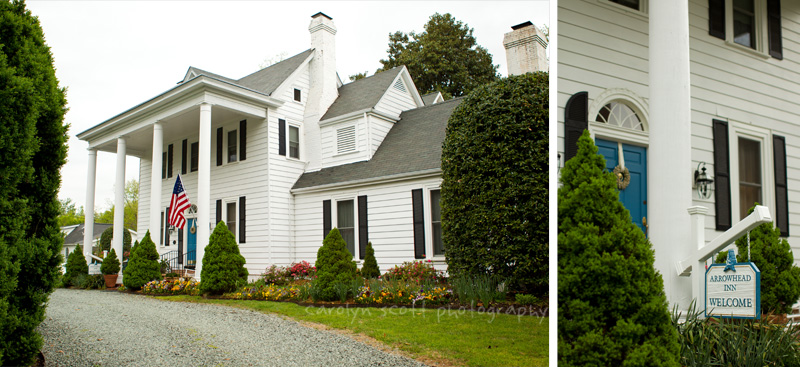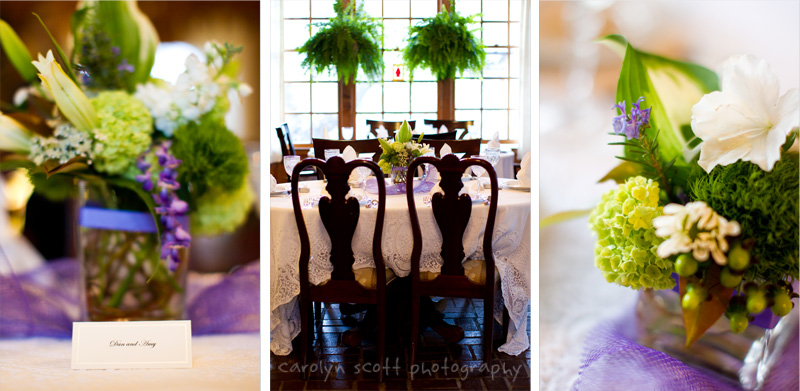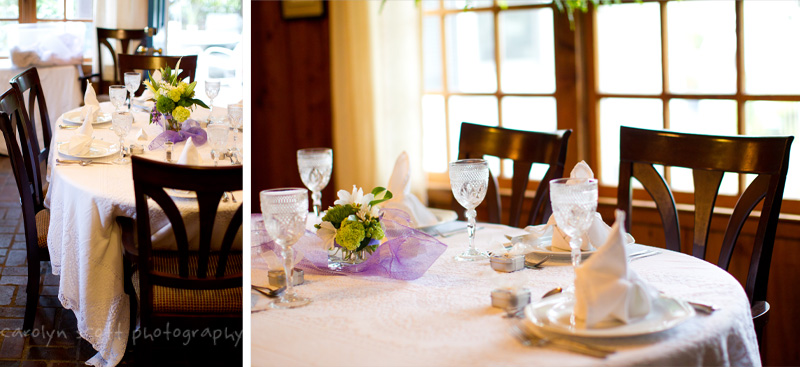 Amy is the definition of a blushing bride… not only because she is getting married, but because she is pregnant. :) Amy and Dan are expecting a baby girl in August!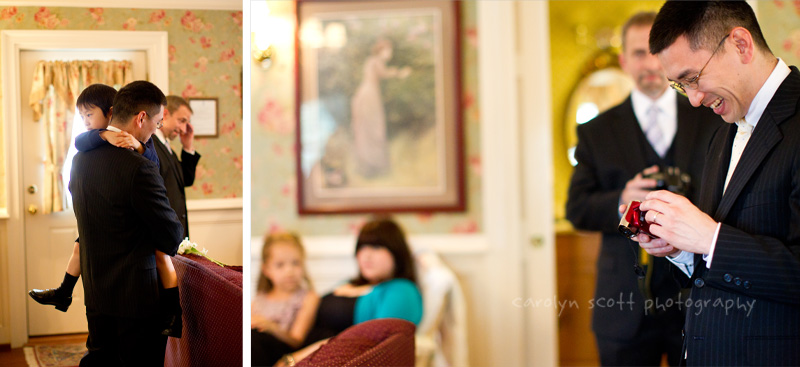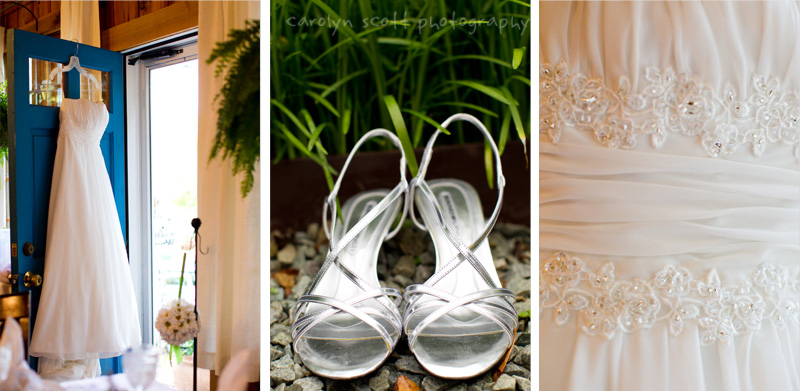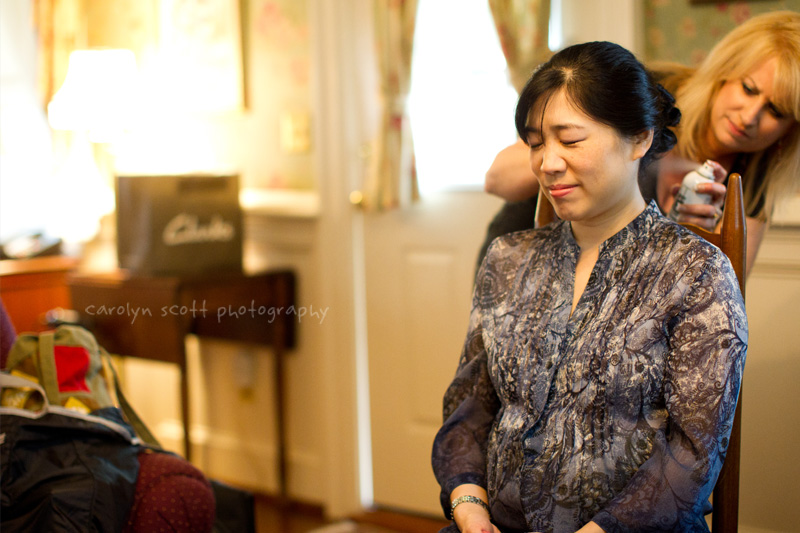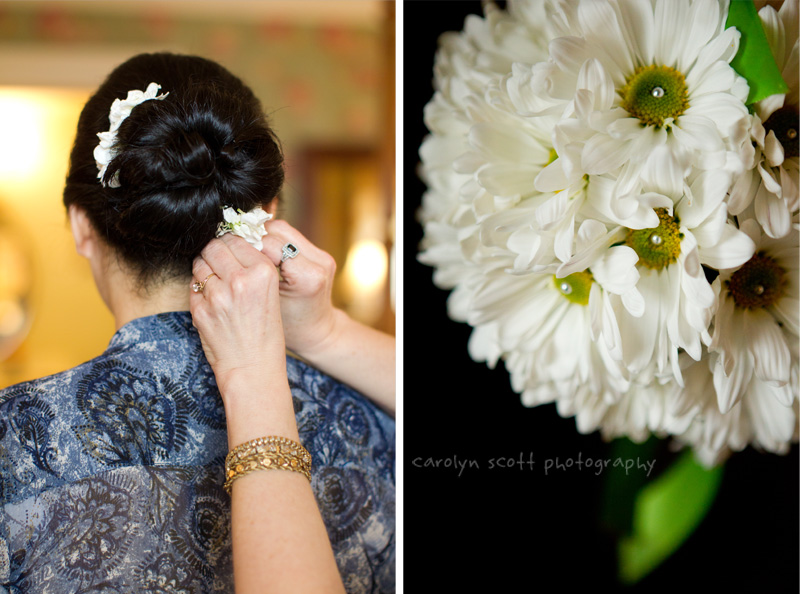 This family is a family of cameras. I think everyone there had a camera, large or small, video or still. Below and to the right is our handsome groom, taking photographs of his lovely soon-to-be wife getting her hair done. :) Amy is a high school music teacher trained in classical singing, but she is hoping to one day become a photographer as well! And we will most certainly welcome her into the ranks because she is a wonderful person. :)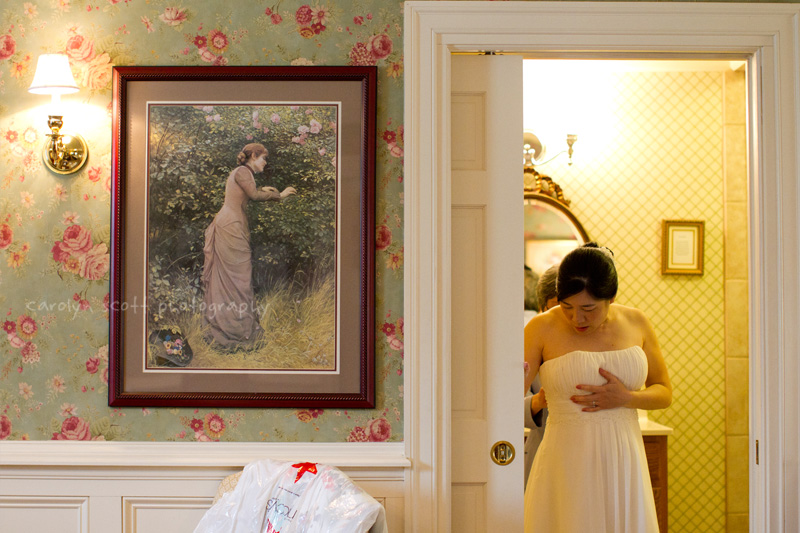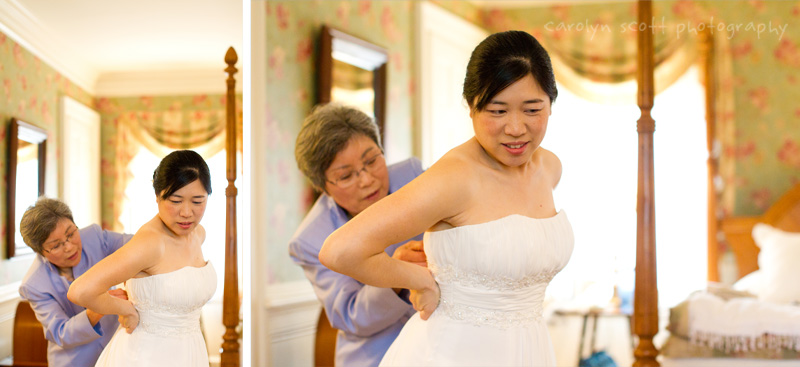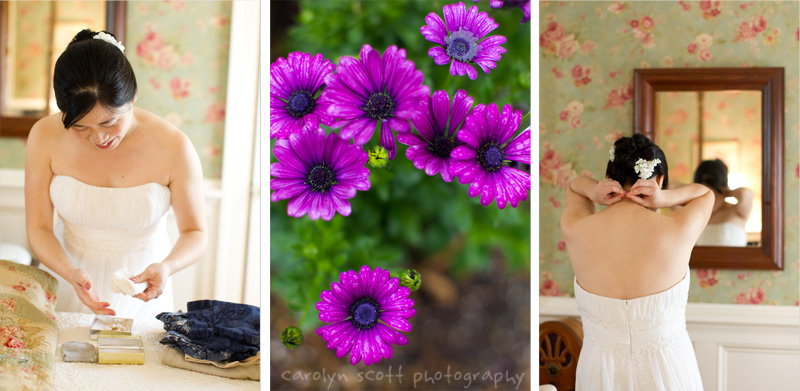 Amy looked gorgeous! Very beautiful, natural, and happy. :)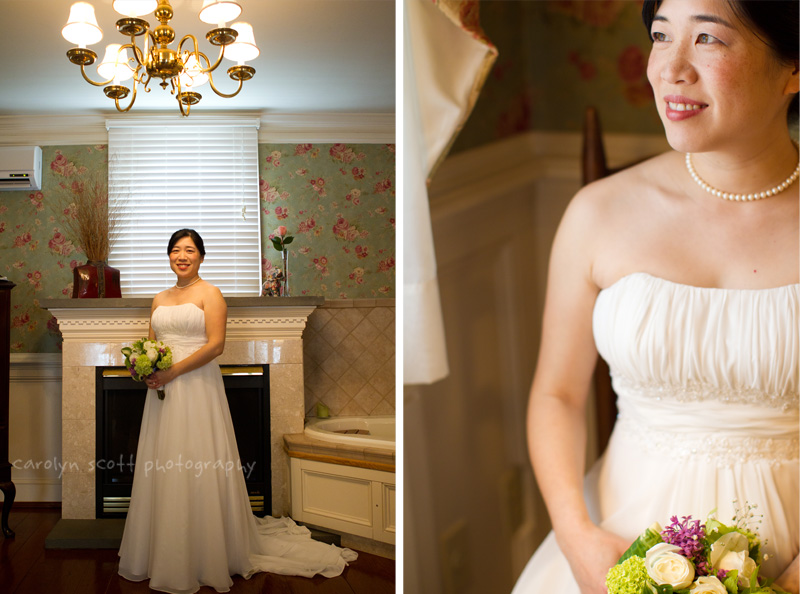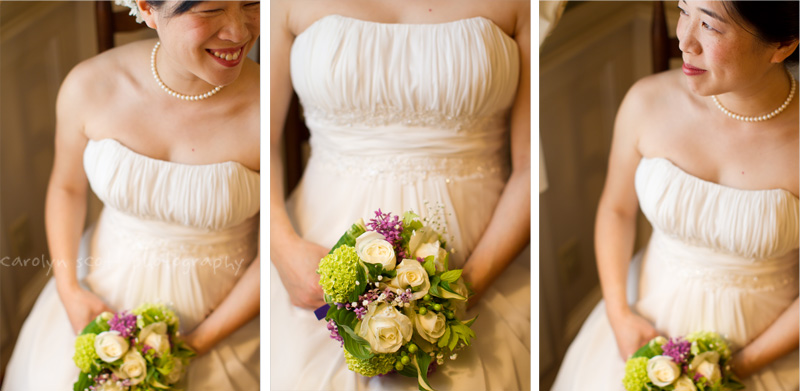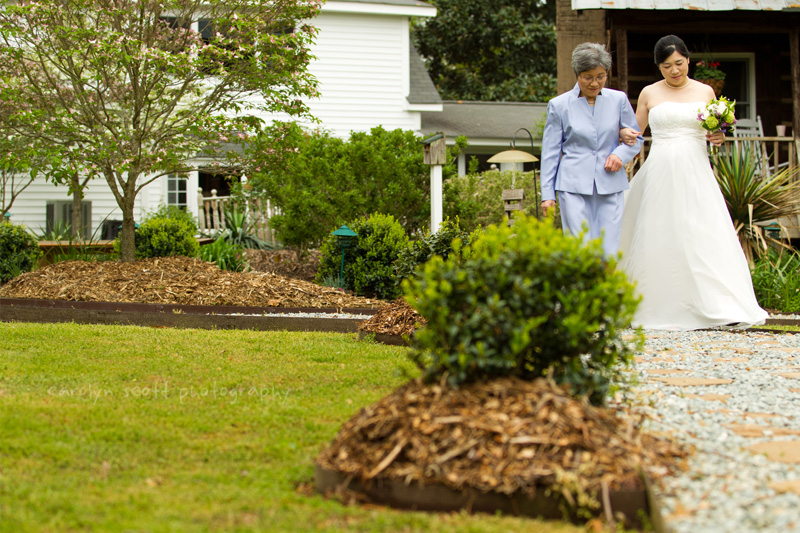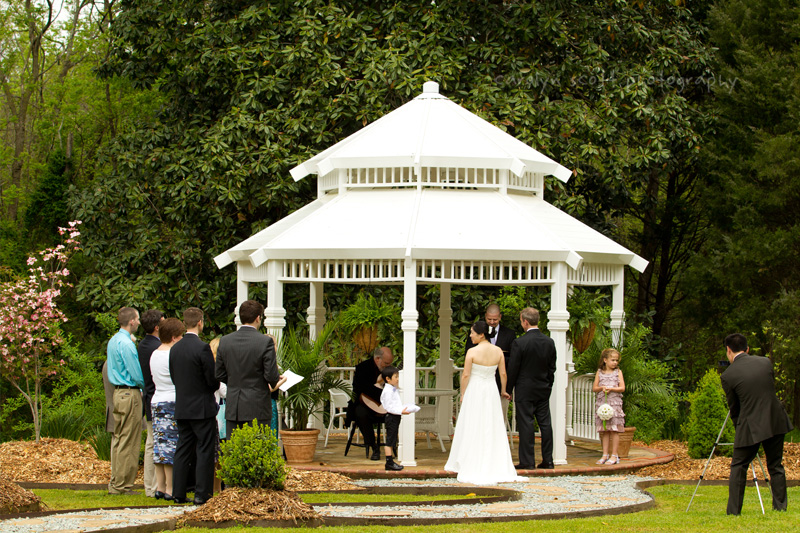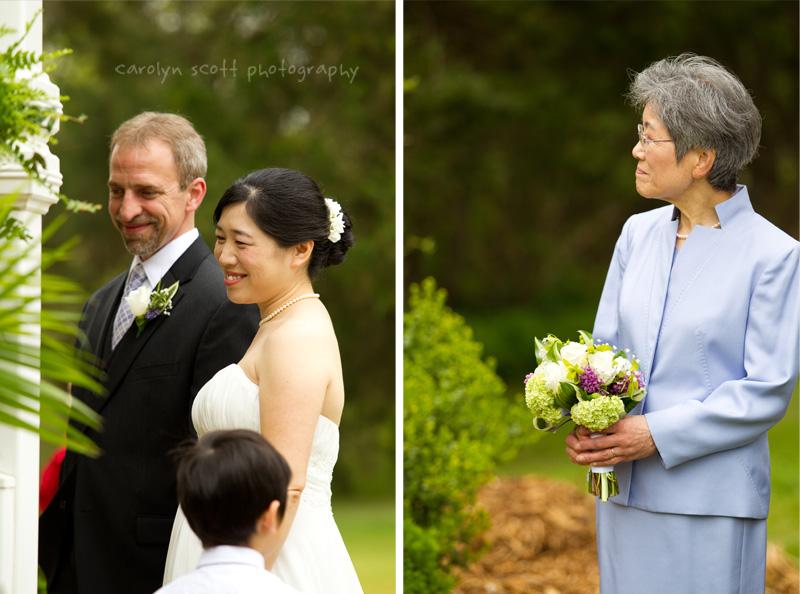 Proof that, even as tornadoes ran rampant through parts of Raleigh, the sun did come out that day (during their first kiss!) for perhaps a few seconds: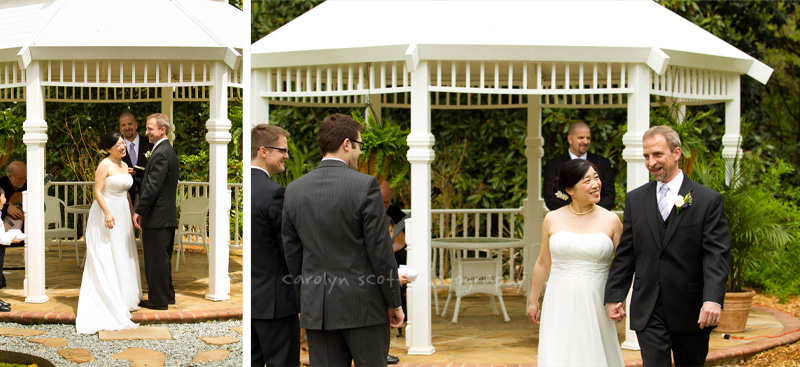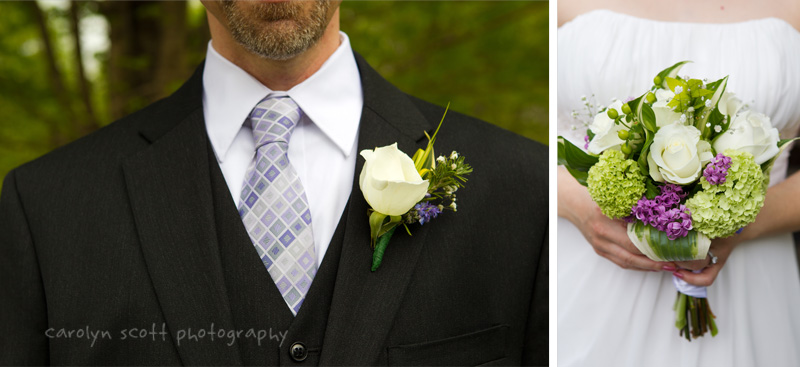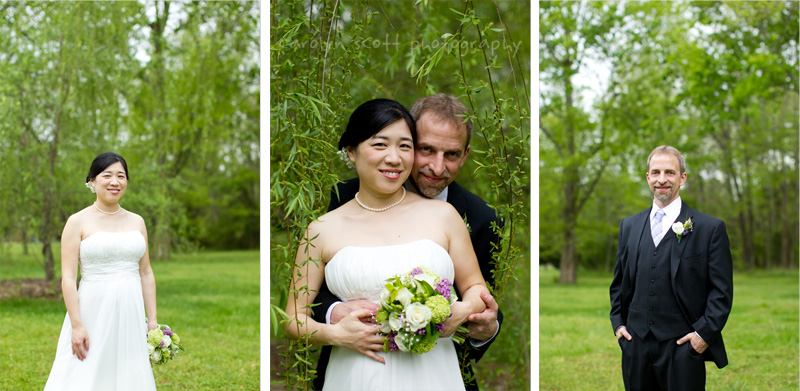 I can't resist me a willow tree. ;)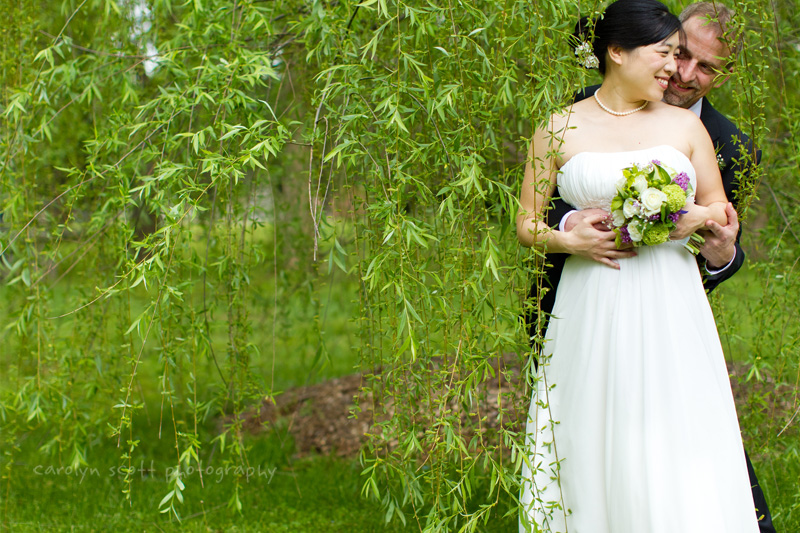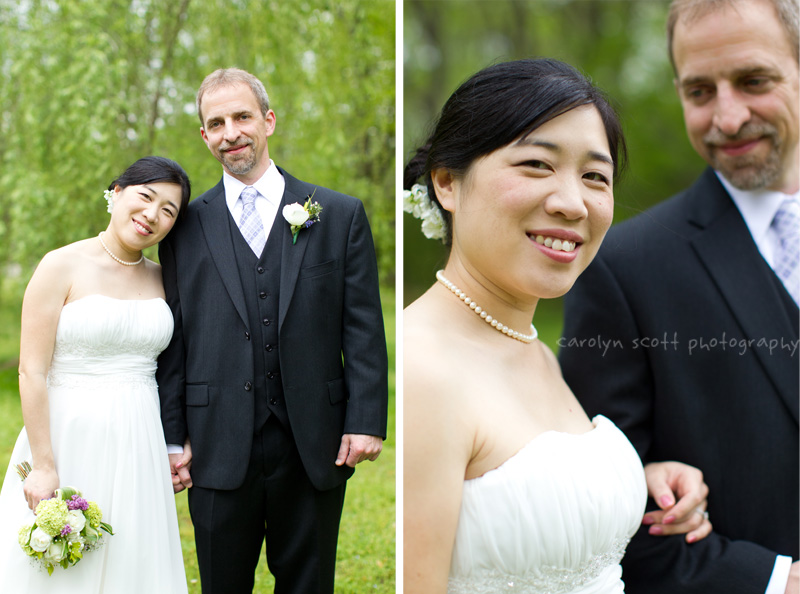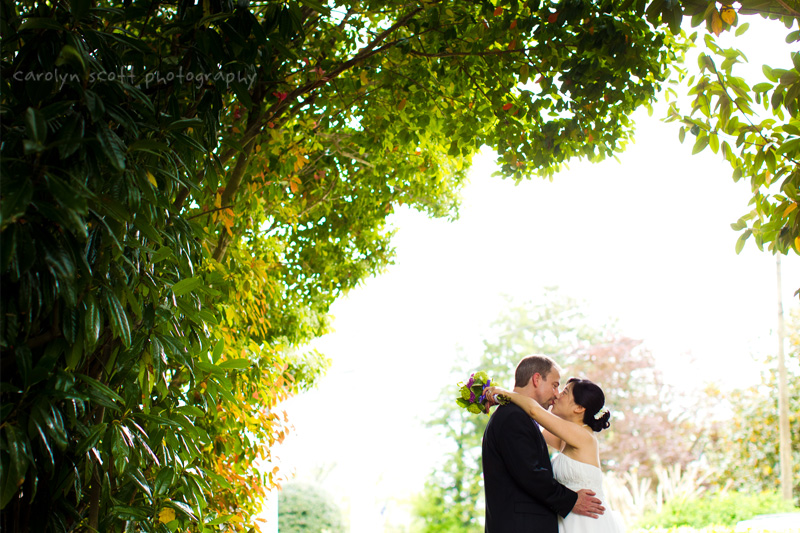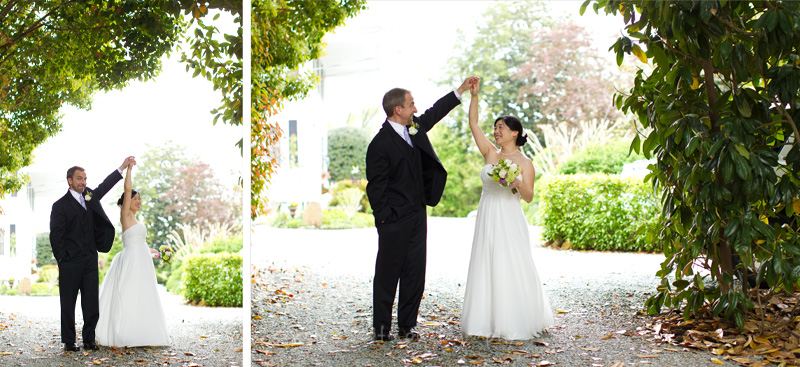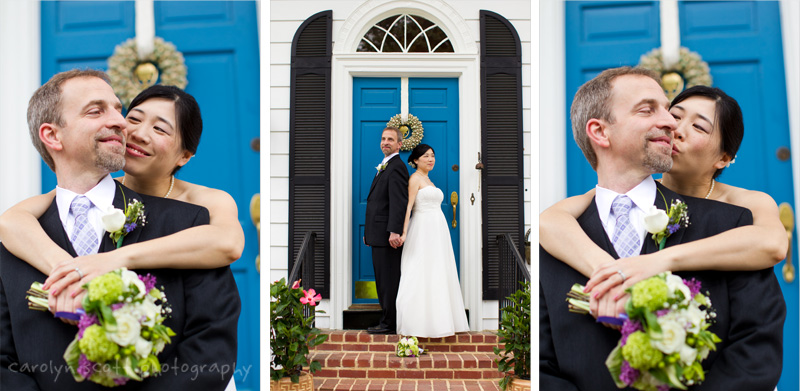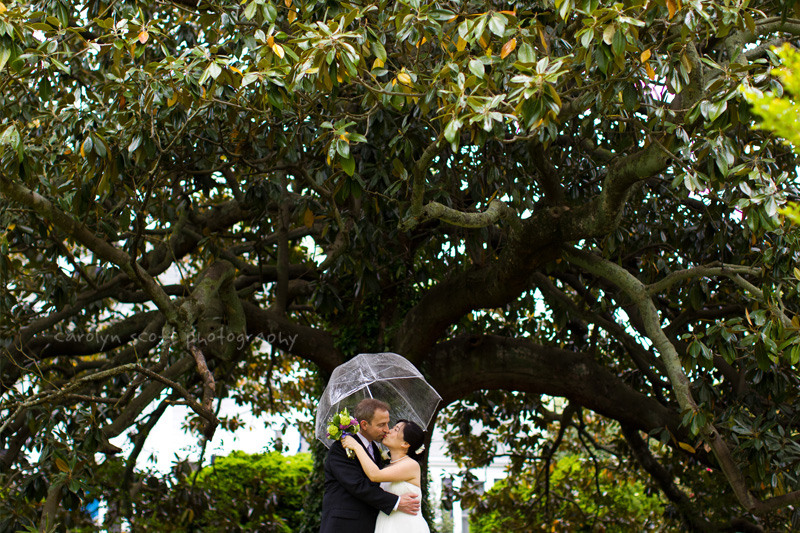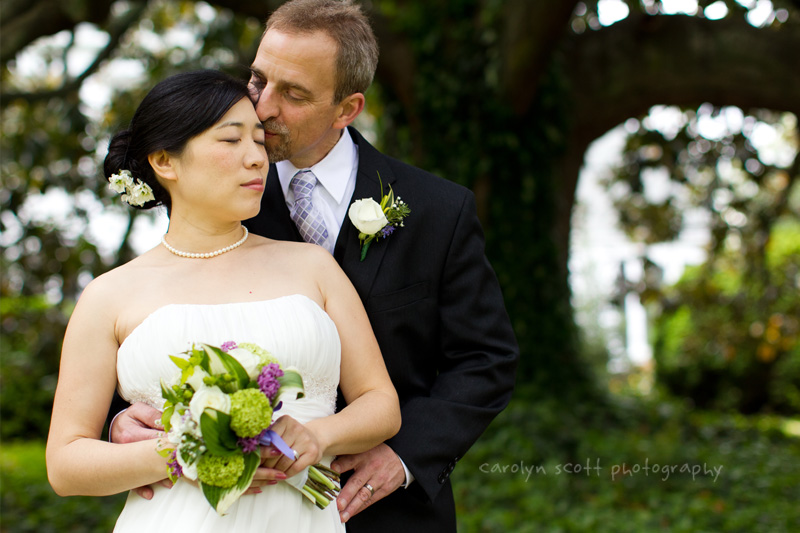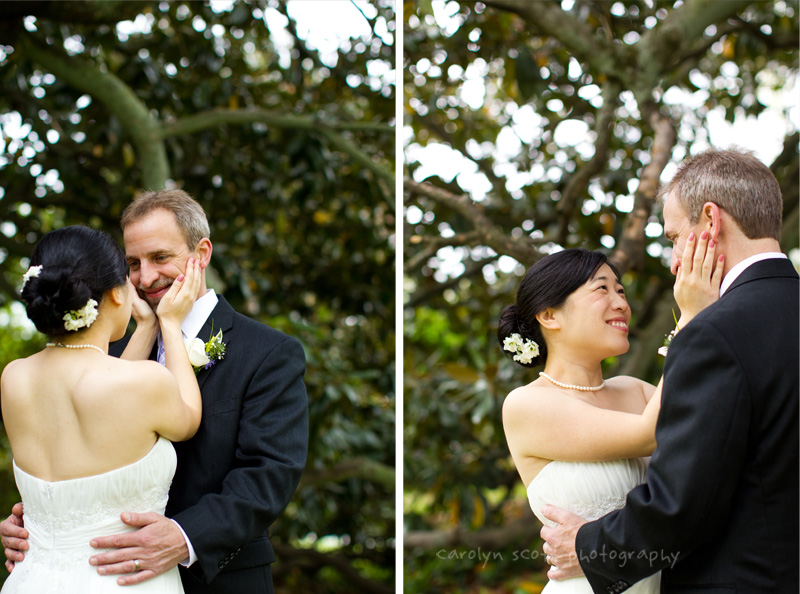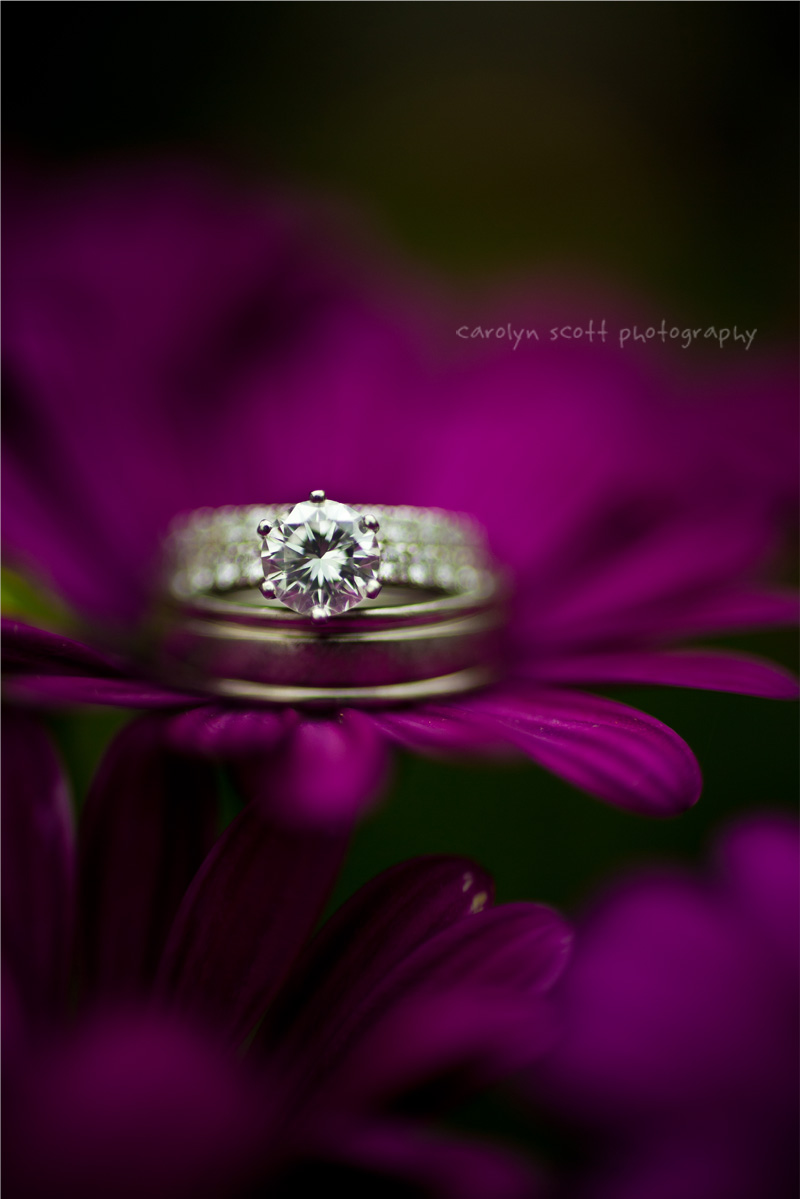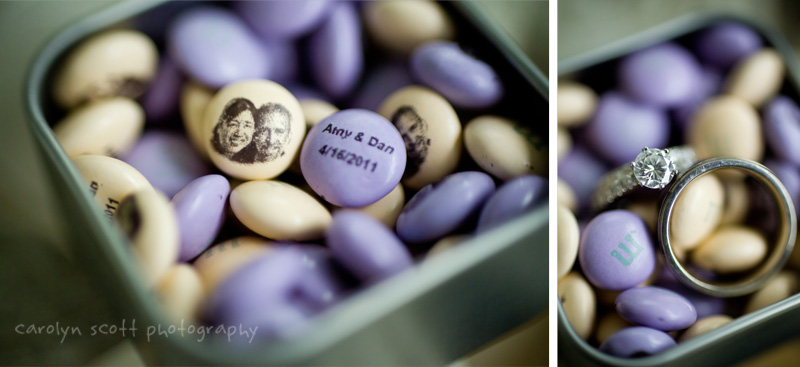 Amy and Dan held a beautiful indoor luncheon for their wedding reception inside the Arrowhead Inn (the innkeepers are lovely and make EXCELLENT food!).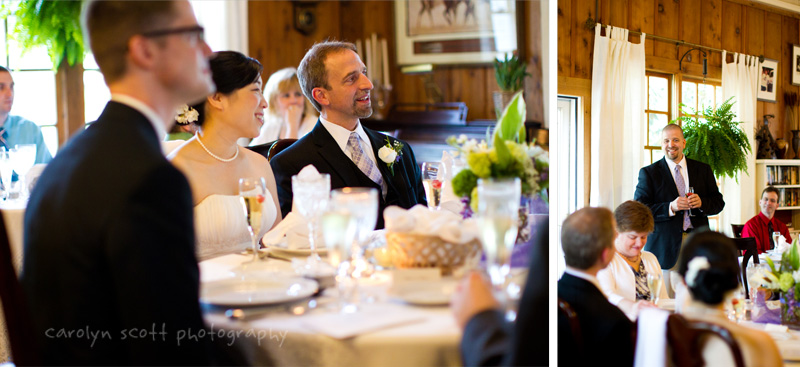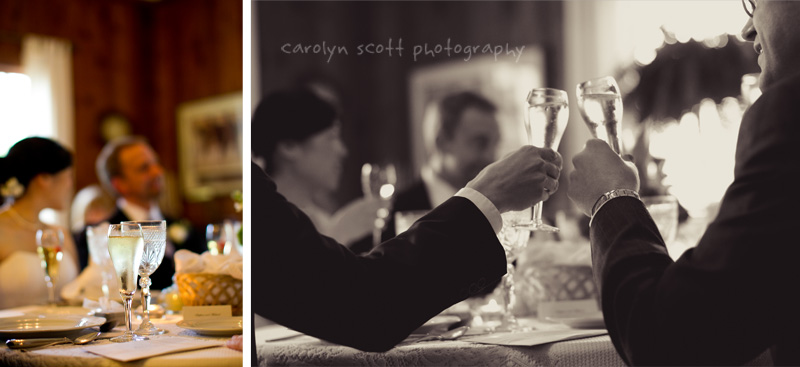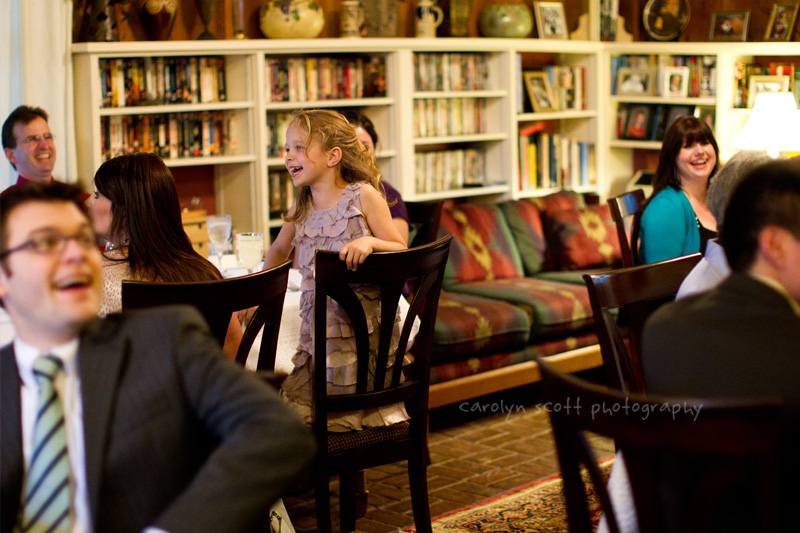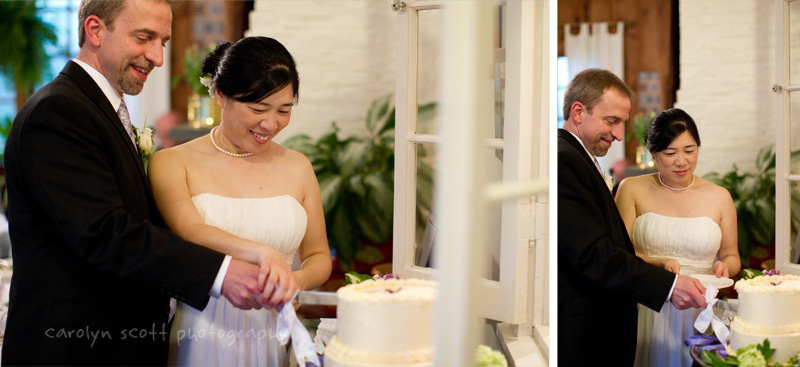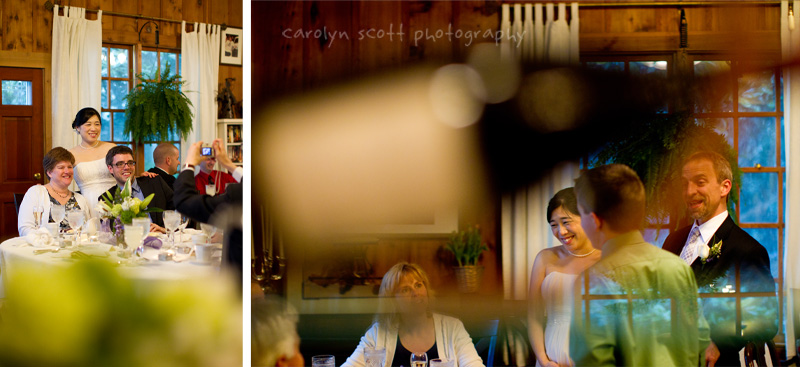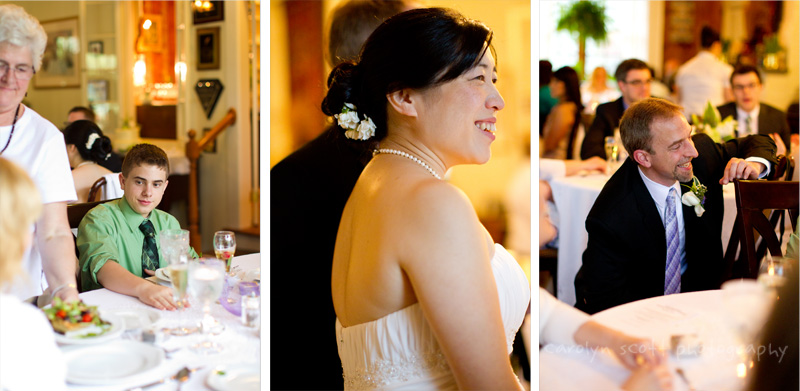 In conclusion, I had a wonderful day with you, Amy and Dan, and wish you the best of luck in your life and marriage! I do hope that I get to meet that baby girl soon and of course see you again. :) Thank you and congratulations! I'll leave you all with these wise words of wisdom…