Ohhh, Liz and Chris! Remember their adorable engagement session on Liz's mom's horse farm? I knew their wedding would be as great as they are, and it was. :) Not only are they beautiful inside and out, they are perfect together and have a wonderful and supportive system of family and friends. We had a great time. It was a perfect outdoor ceremony and reception on a gorgeous day and had that subtle but sweet touch of southern charm. :) I couldn't have asked for a more beautiful wedding to photograph on their day!
Date: June 4, 2011
Venue: Weymouth Center, James Boyd House // Southern Pines, NC
Flowers: Aldena Frye Custom Floral Design
Caterer: Sweet Feed
Cake: The Bakehouse
Officiant: Reverend Stephen Huber
Reception Band: Christabel & The Jons
Ceremony Musicians: Jan Johannson (violinist), Julie Elkins (guitarist)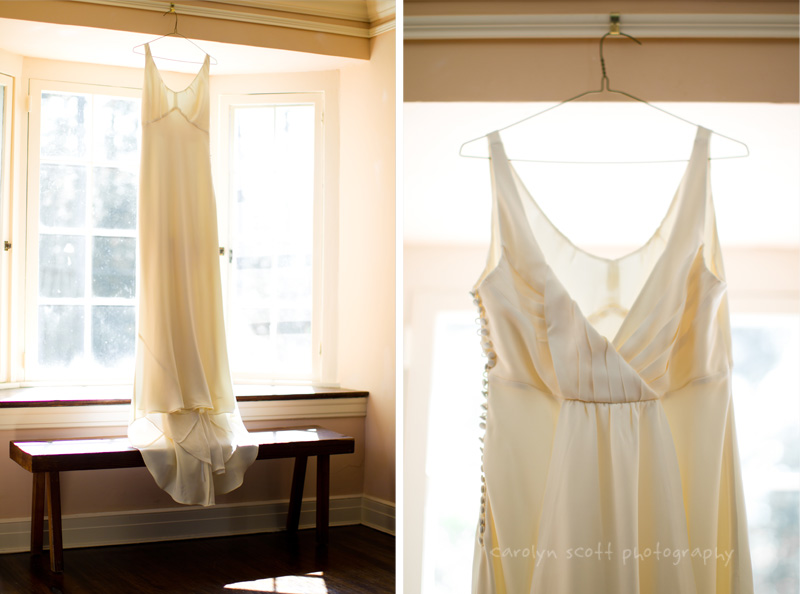 This is one of most gorgeous floral arrangements I've seen. Aldena Frye did a magnificent job on the bouquets and boutonnieres.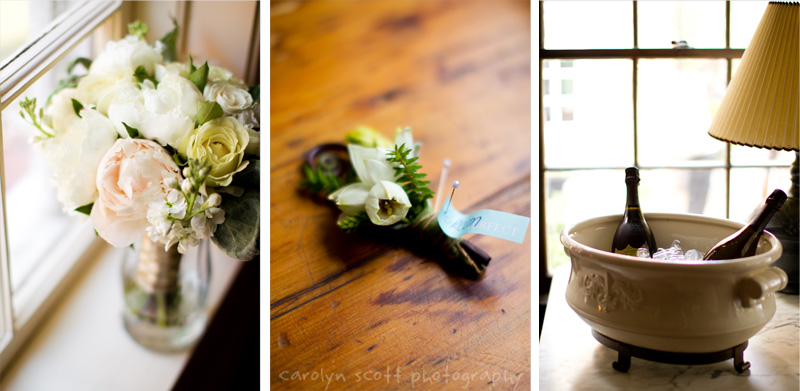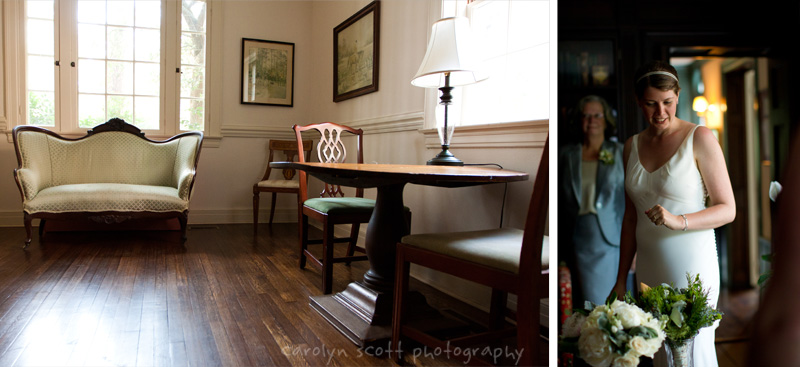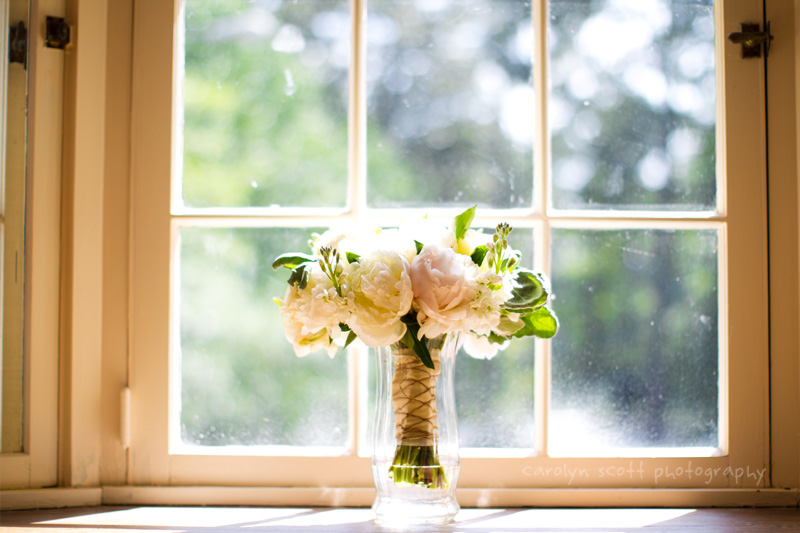 Liz and Chris didn't do a first look as they spent the morning preparing for the wedding themselves. They met in the James Boyd library along with the rest of their family for toasts before the ceremony.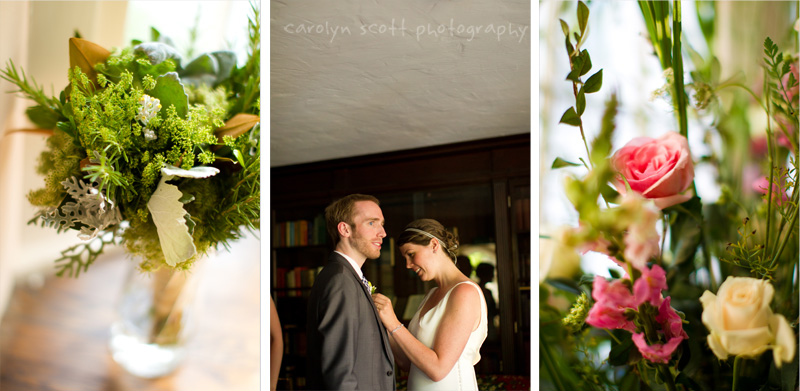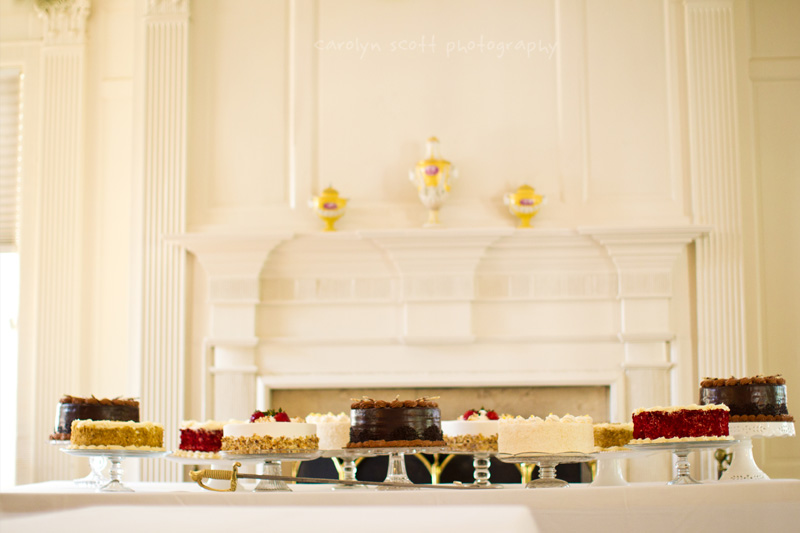 Absolutely adore the multiple cake table in every single way. The Bakehouse did an awesome job and yes, that is a sword in the front. They used it to cut their cake (awesome!!!). It belonged to Liz's grandfather and has been used to cut several wedding cakes in their family.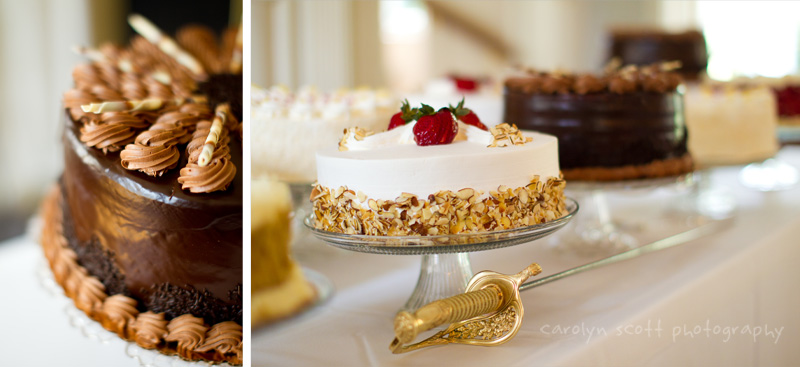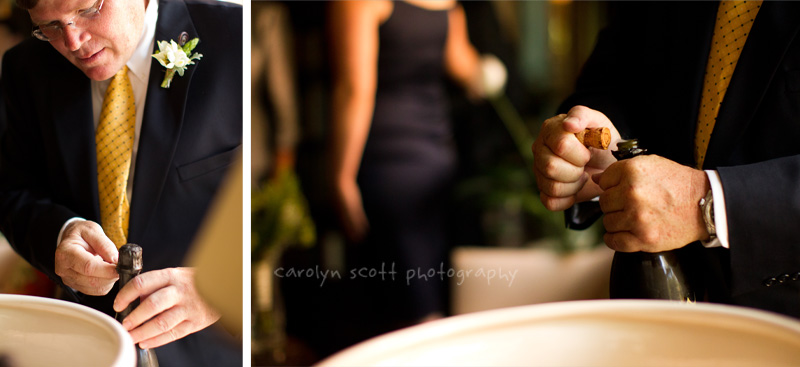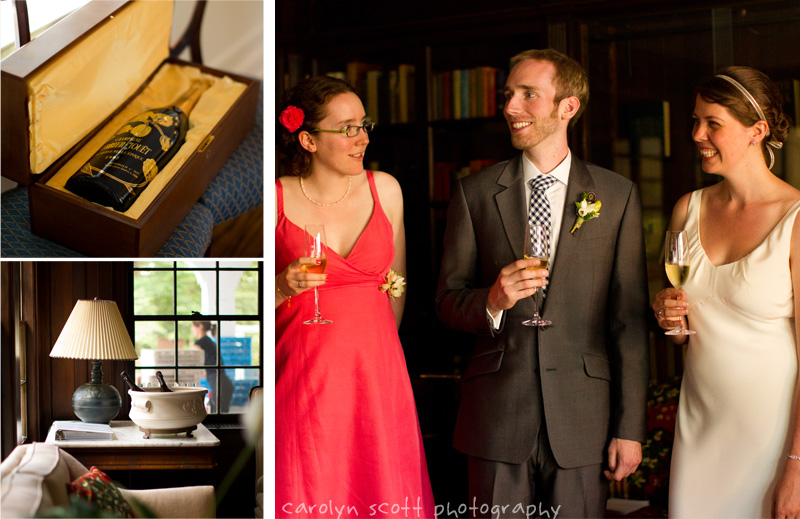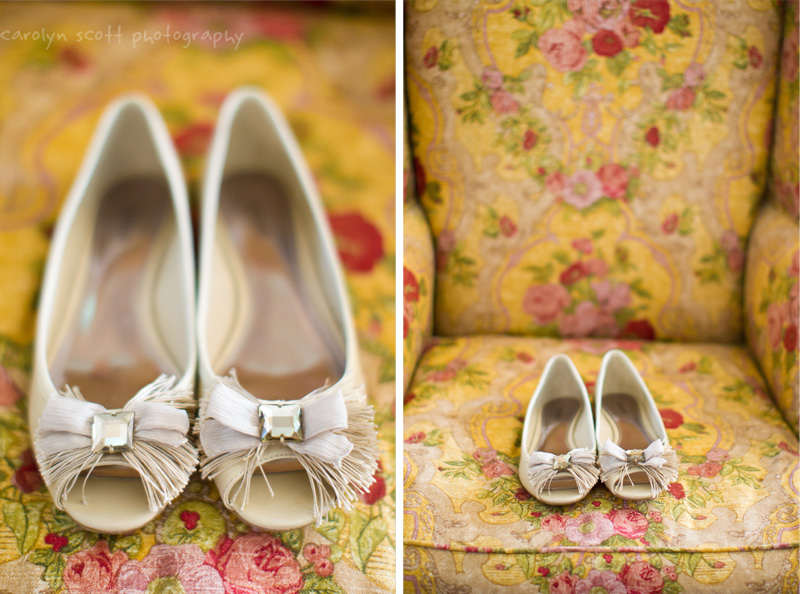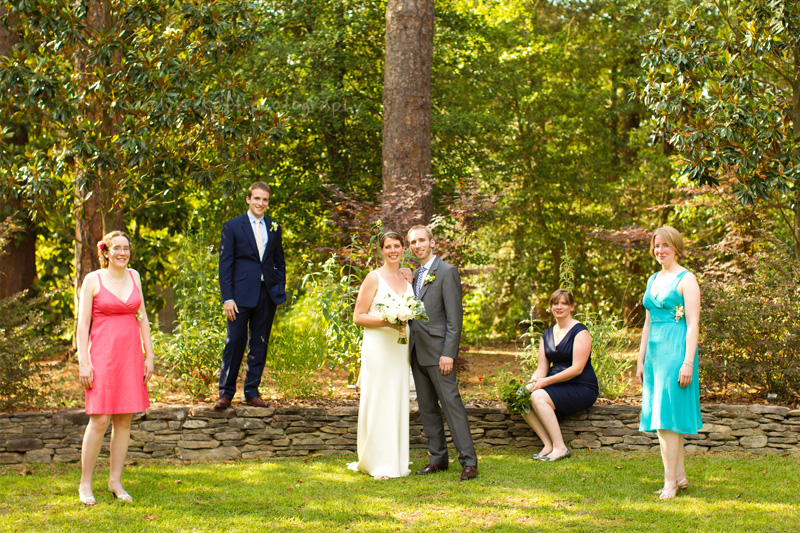 That pine tree to your left is over 400 years old! Imagine all the weddings it's seen. :)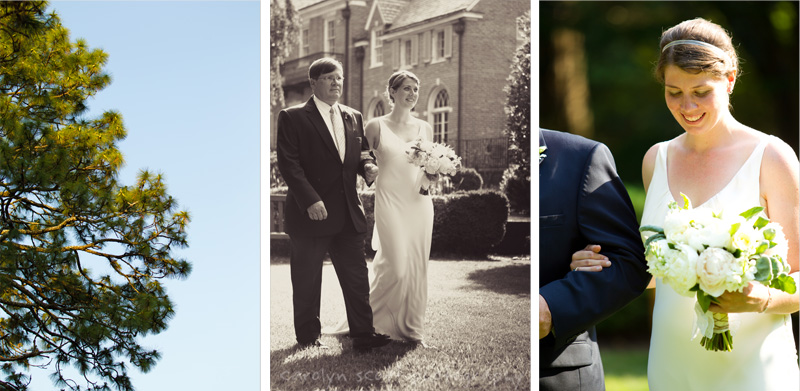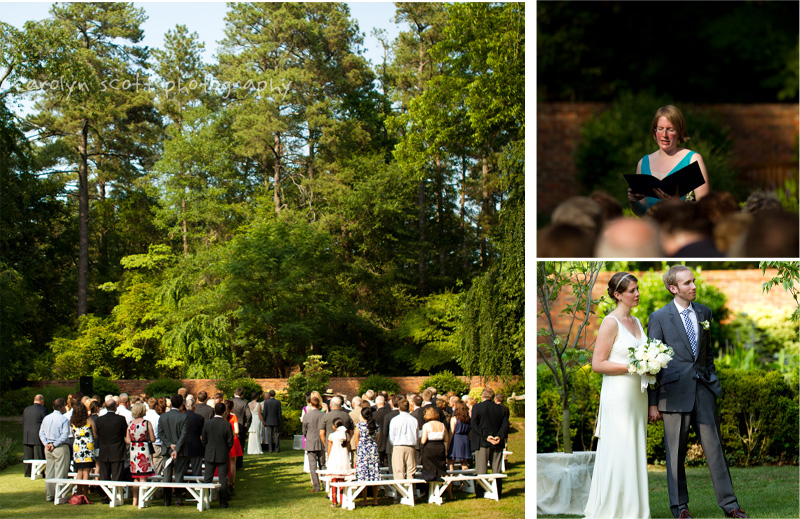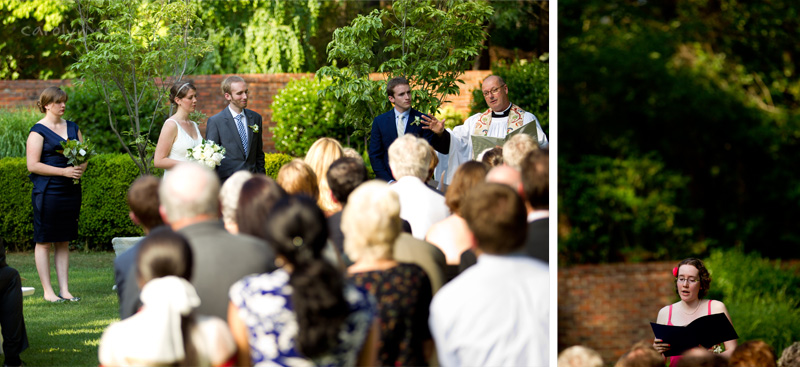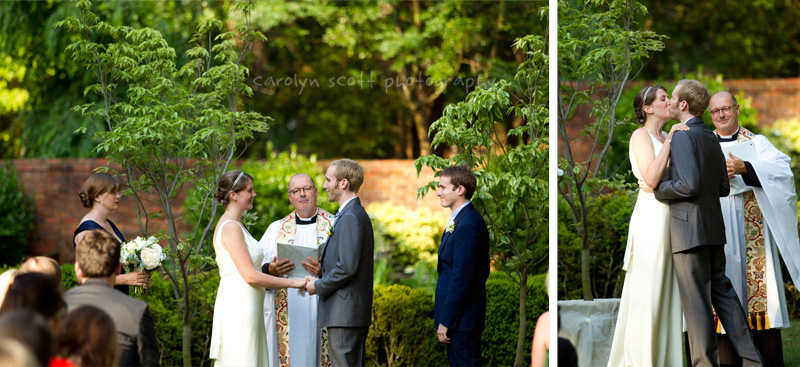 I love this cute candid to the right that Geoff caught as they were walking to their receiving line.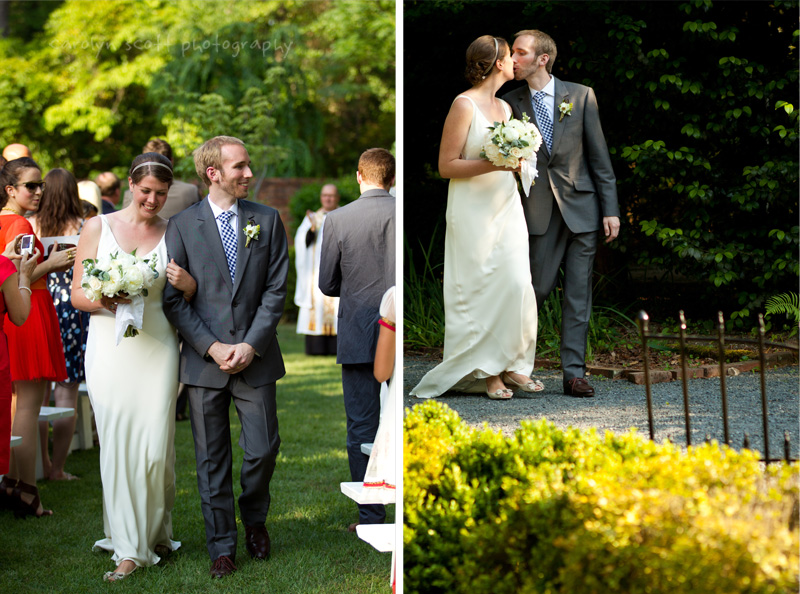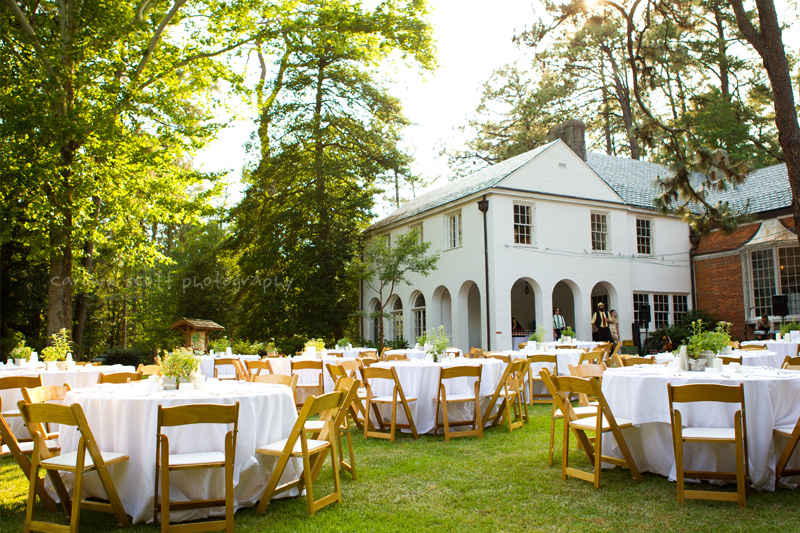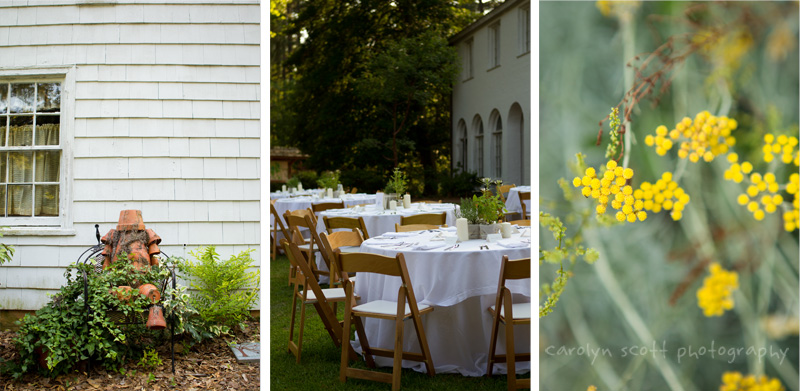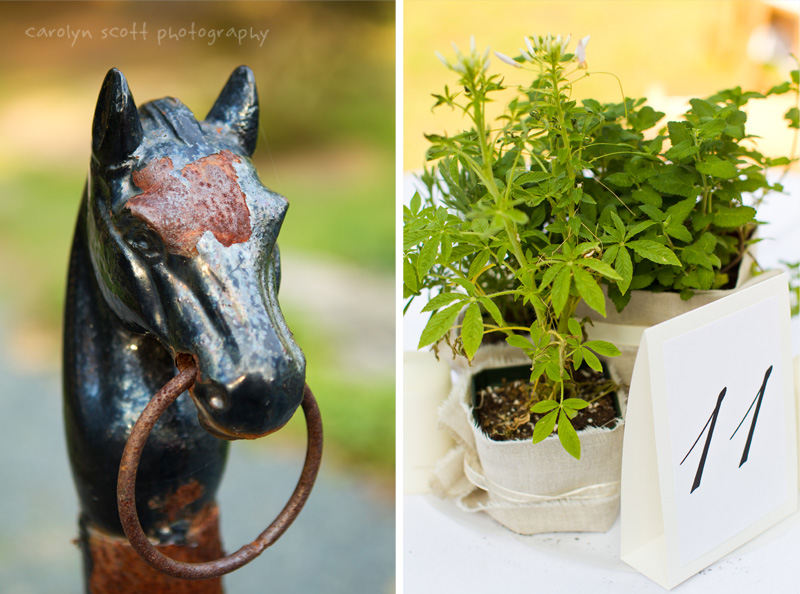 I was beyond words excited for Christabel & The Jons. Not only were they our first live band to photograph during a wedding (it's way overdue!), but they didn't play covers, but rather their own music, which was beautiful. They are from Tennessee and play a beautiful mixture of swing, blues, and jazz. SO highly recommend it's not even funny. Check out their link in the above vendor section if you're looking for a band or just want to hear some sweet music. They tour all over as well, so you might be able to catch them some night locally.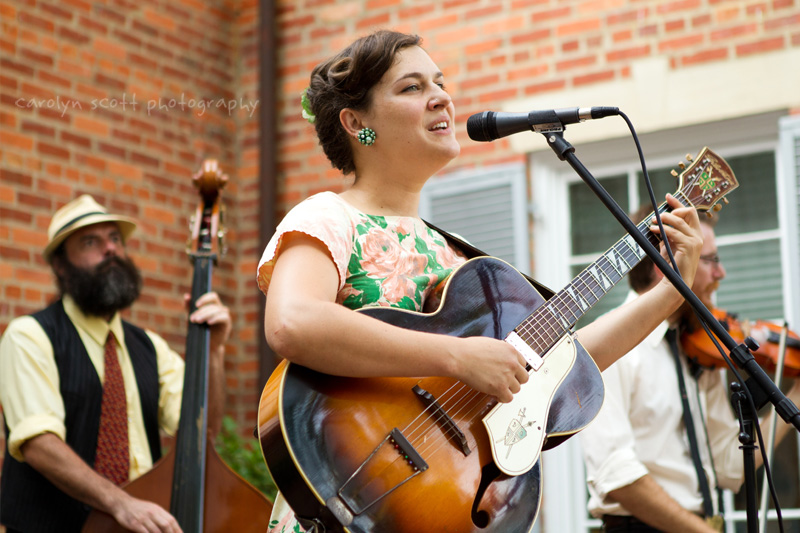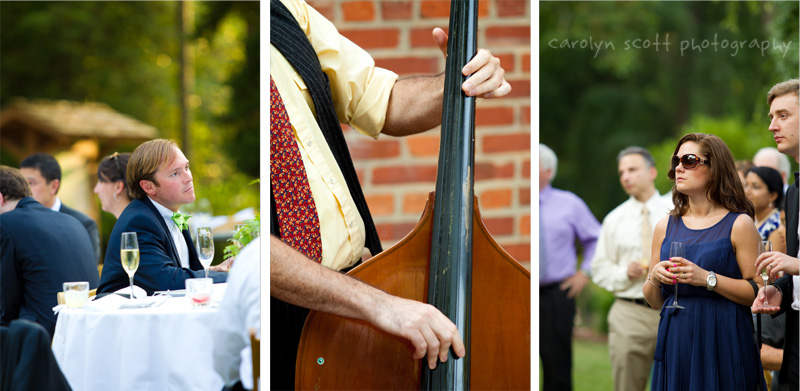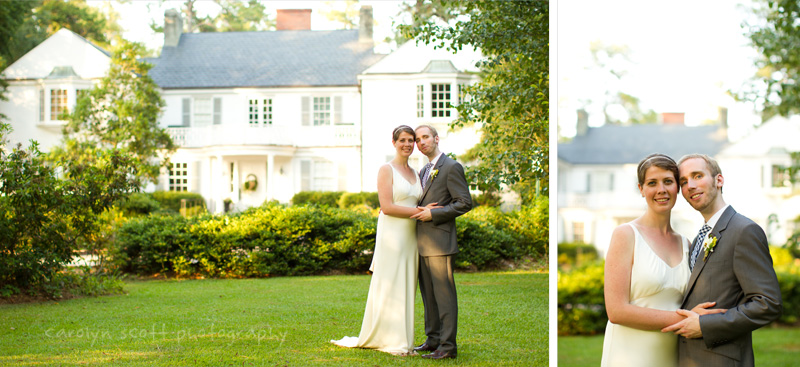 This is one of my favorite photographs I've ever taken. Liz, you're beautiful! Weymouth Center, you're beautiful!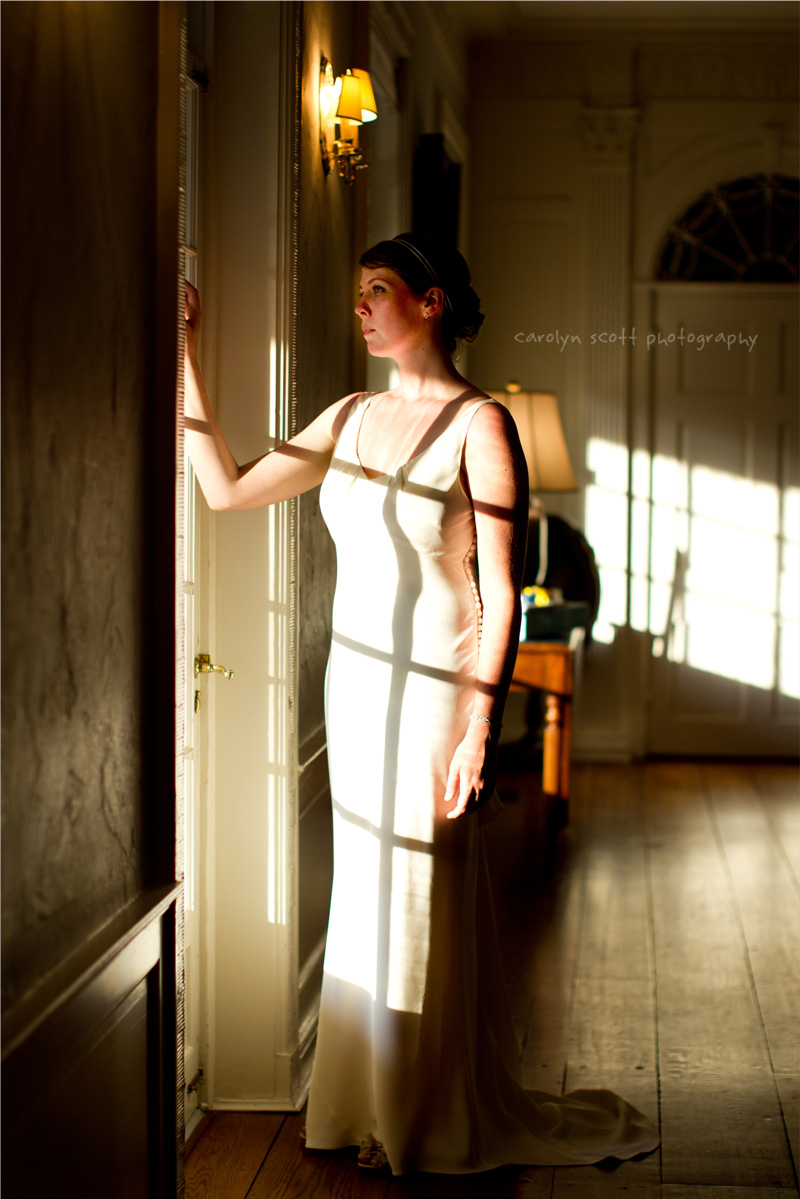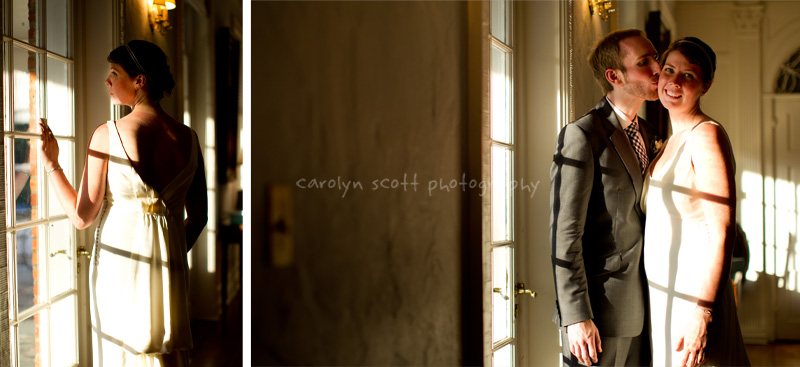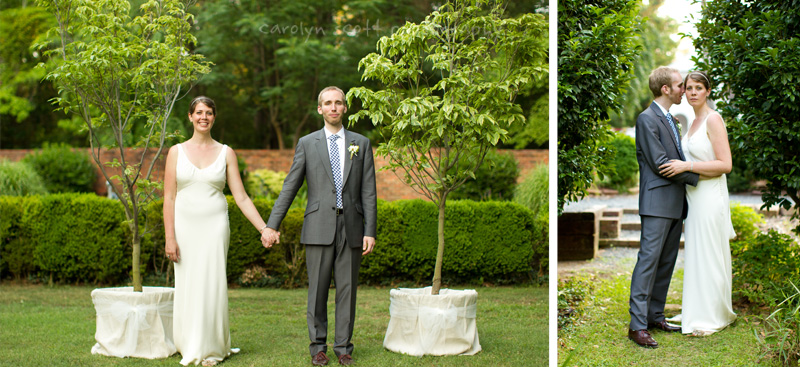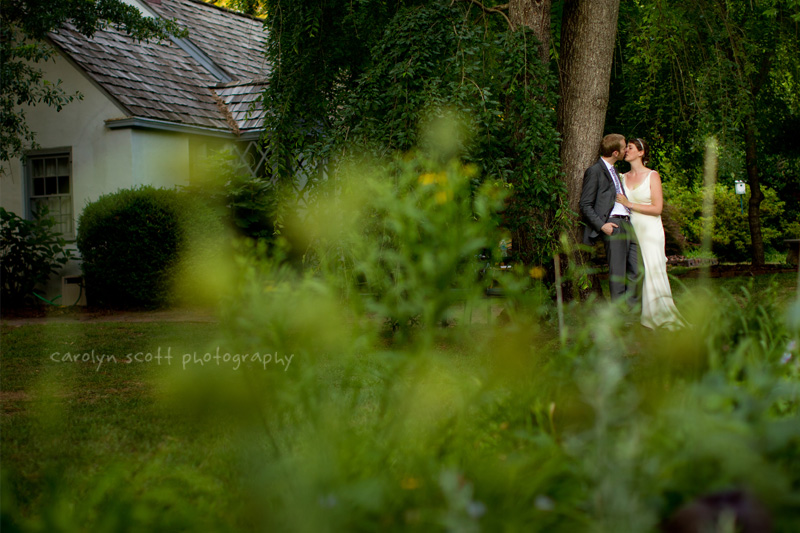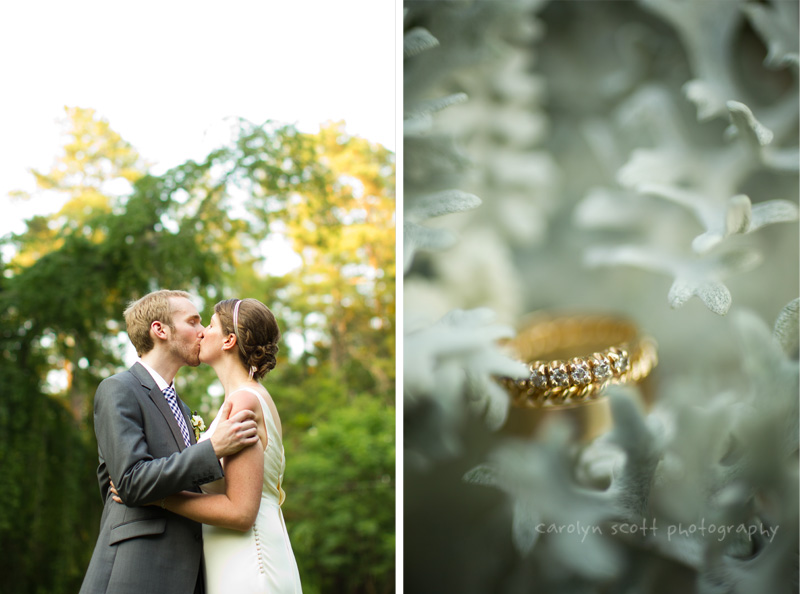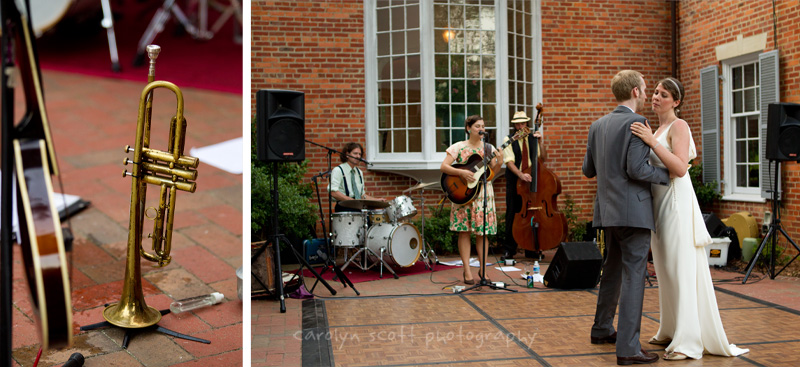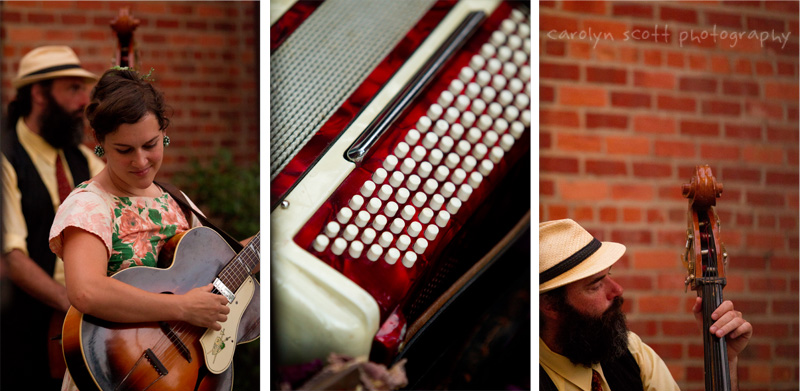 CAKE CUTTING WITH A SWORD! Aaaaamazing. Watch out there, Chris.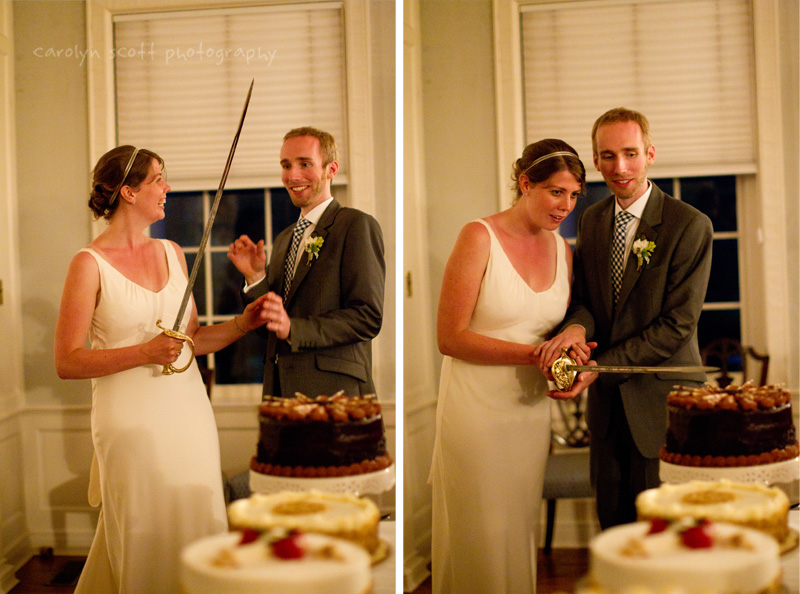 Seriously, what a beautiful beautiful wedding. The following conversation took place between Liz and I about a wedding before the wedding:
C: Is there a tent?
L: No, I don't like tents.
C: Is there a rain back-up plan?
L: No, we're just hoping it doesn't rain.
Hahaha I though that Liz's faith in the weather was utterly amazing and it definitely worked. And I definitely have to agree with her on the fact that I think a tent would've ruined the mood of this particular wedding. It just had too much of a gardeny summer night feel and a tent would've taken it away. We shot the reception slightly different because of it, alternating methods between the two of us, but I love how it turned out (and it was infinitely less stressful, so we may be switching over soon).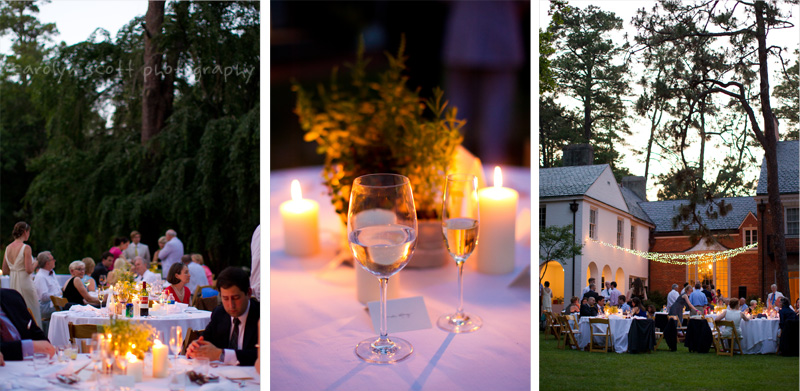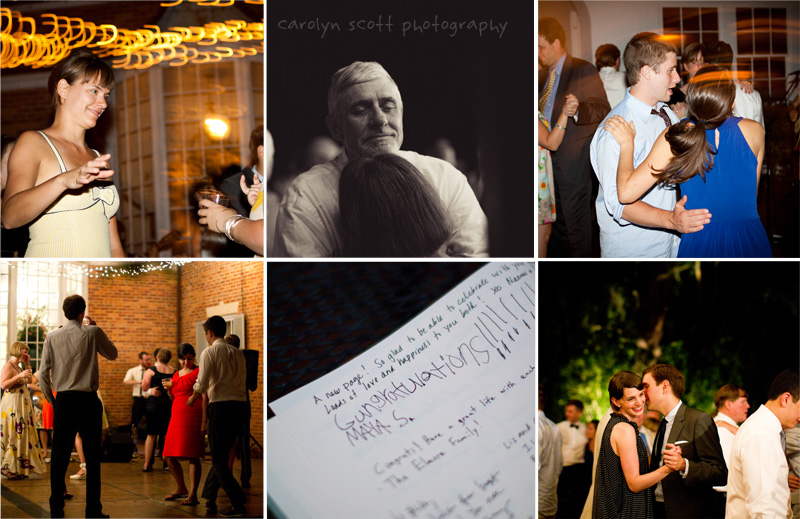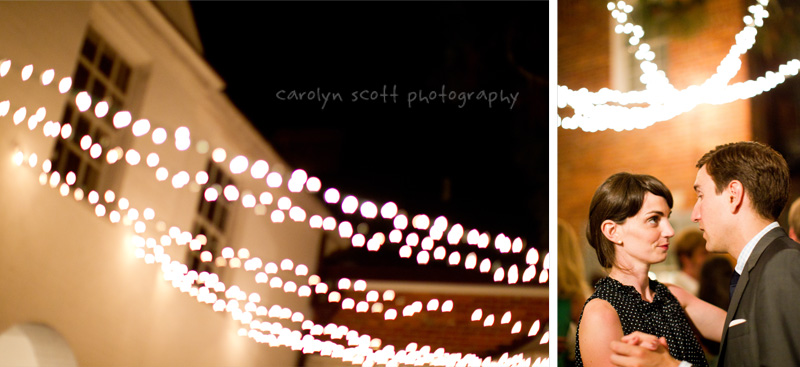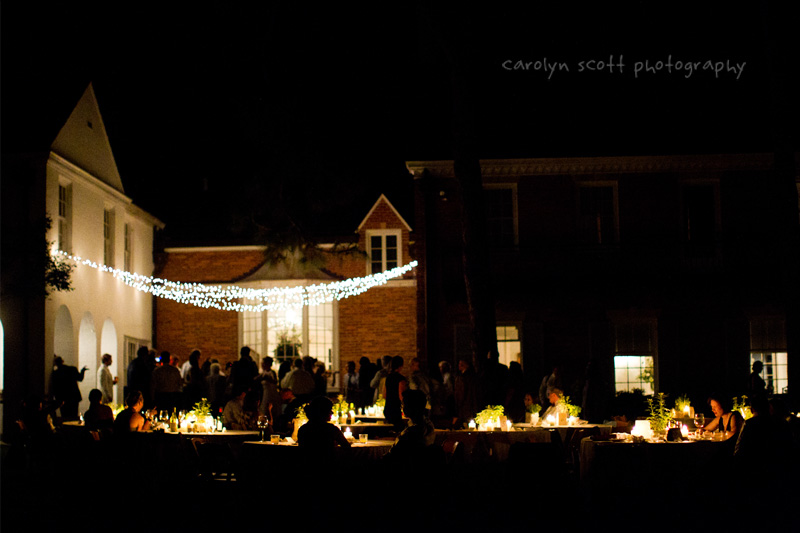 Congratulations, Liz and Chris! We wish you and your family the very best moving forward into married life! We had an amazing day with you!