Meet Ashley and Rodney, a very sweet and adorable couple from Zebulon, NC who are planning a wedding for 2012. :) Rodney proposed to Ashley on February 13th of this year and they're just in the beginning stages of planning… not yet in the throes of planning panic quite yet. ;) Ashley contacted me for an engagement shoot at Perry's Pond, a quiet little place a little north of Zebulon near Bunn. Her mother had her senior portraits taken here and the local high school still does a lot of senior portraits on this piece of land. Ashley changed high schools before they took their group senior shot here, so unfortunately she wasn't able to have pictures here… until now! :) And a beautiful woodsy location it is! And although we would've loved for the sun to be out, it was at least warm and the rain held off to mere drizzle for 95% of the time, so it was a success!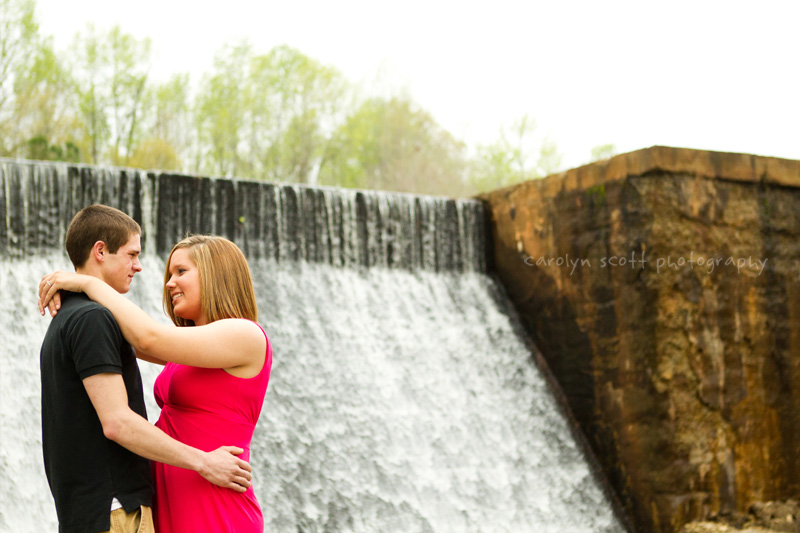 Ashley has such a sweet smile and gorgeous eyes! And Rodney is such a sweetheart. They're both really kind, down-to-earth people.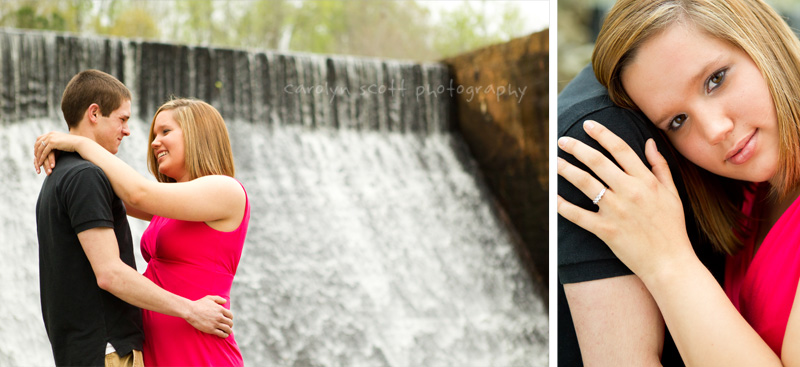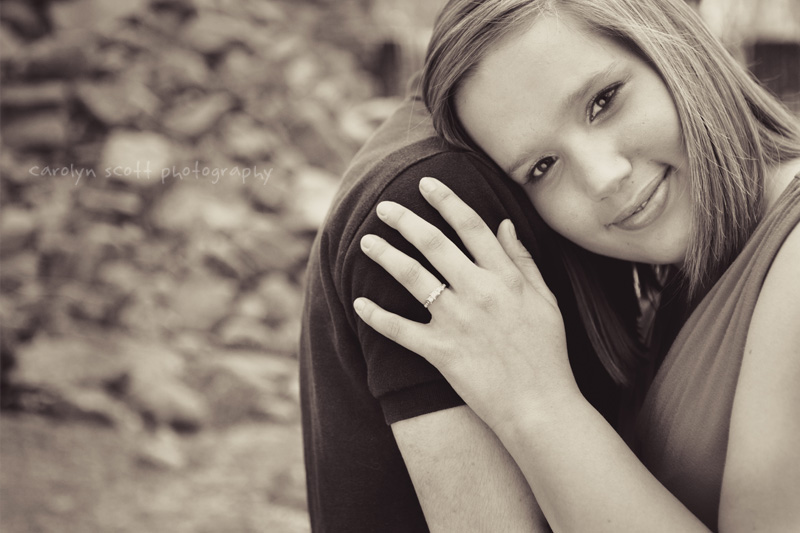 Oh, and meet Brodie too! :) How could we forget him. Here he is, below, smiling for the camera (love those teeth). Brodie is a Peekapoo and nothing, really, but a large ball of the softest fur on planet Earth. He is adorable, fiesty, and easily distracted… and I love him a lot!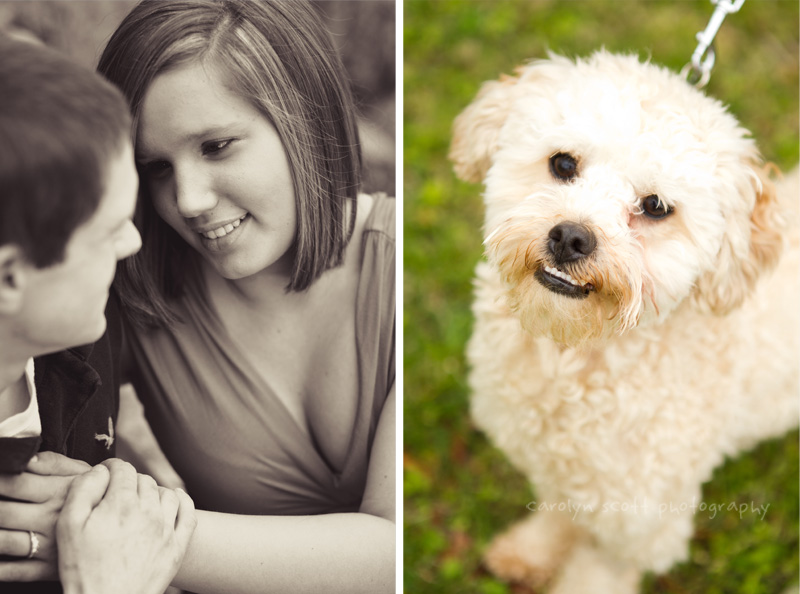 For those of you who've had a session with me, you know my tendency to walk backward without watching where I'm going and tripping, falling, and generally causing a scene. That said, this was a particularly dangerous location for me with all the rocks and water. ;) But I survived without a scratch!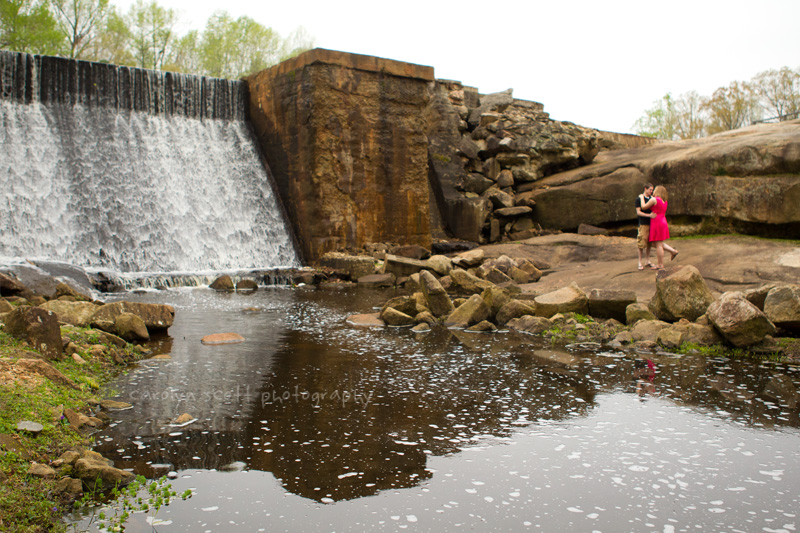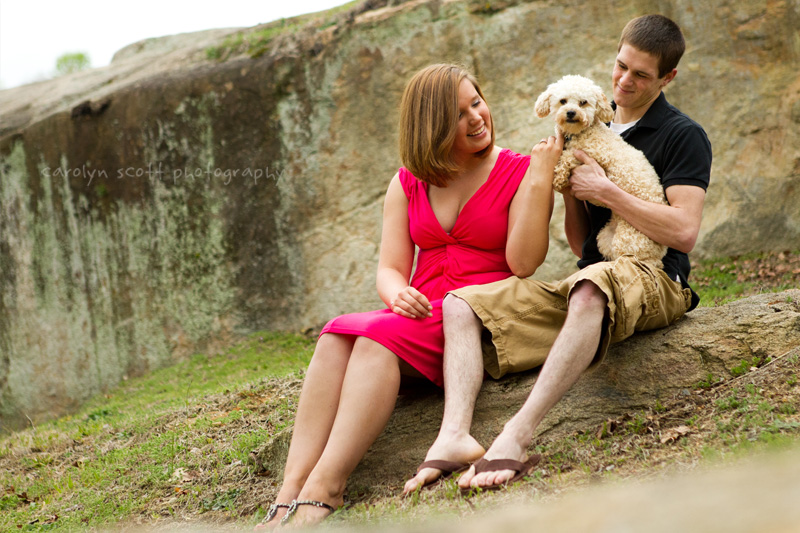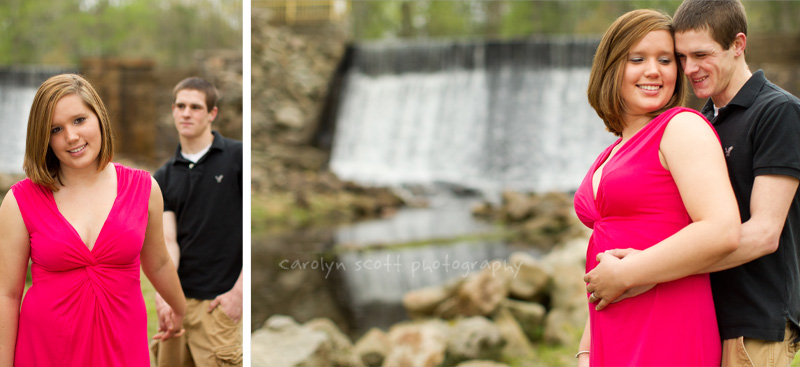 Quick change of clothes and some drizzle later… my favorite picture of the day!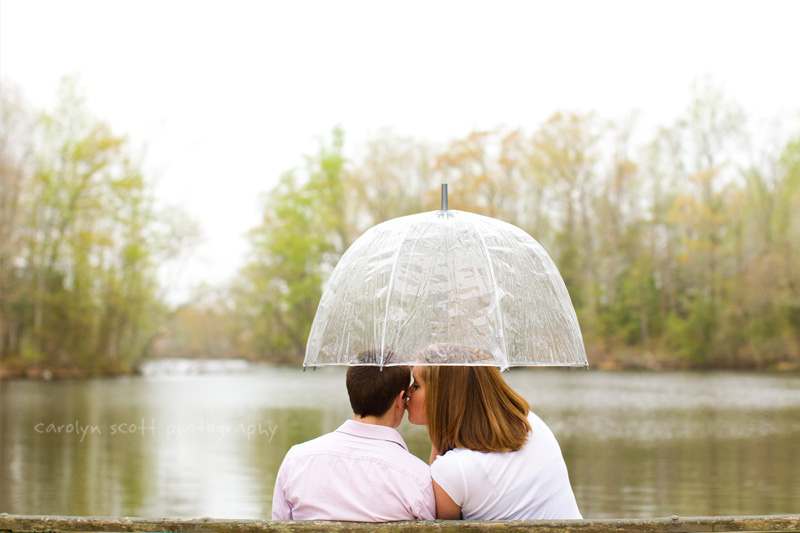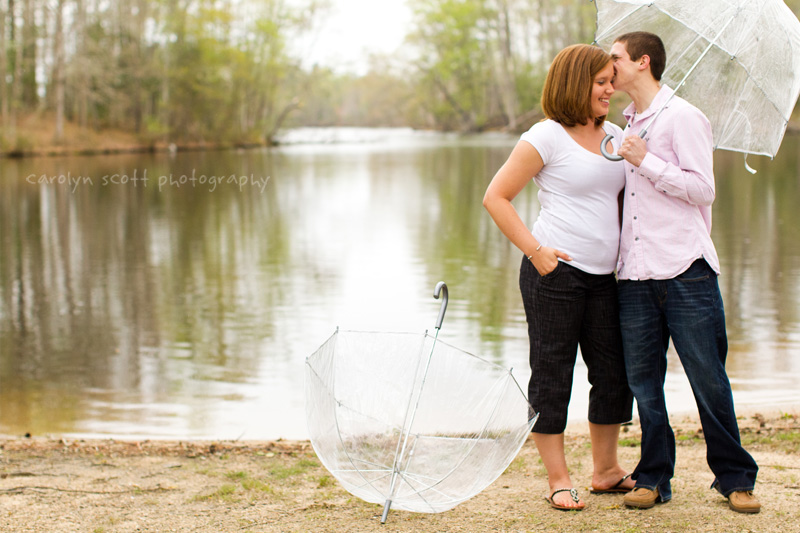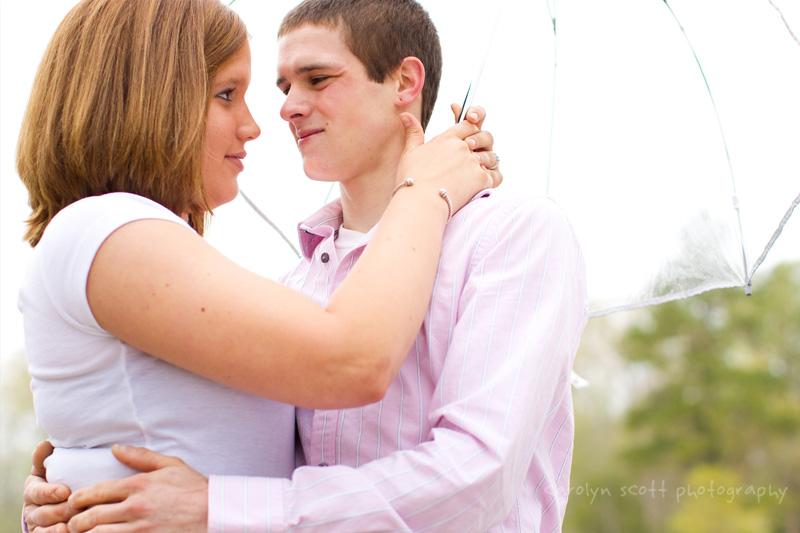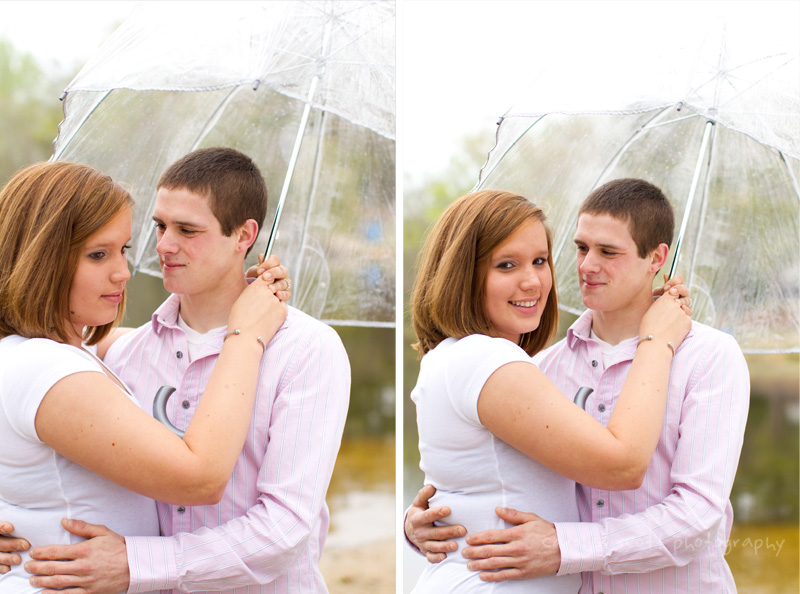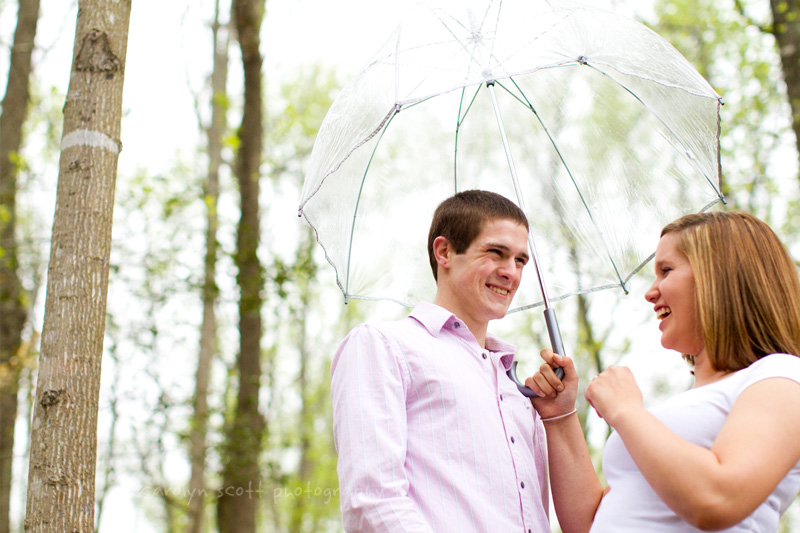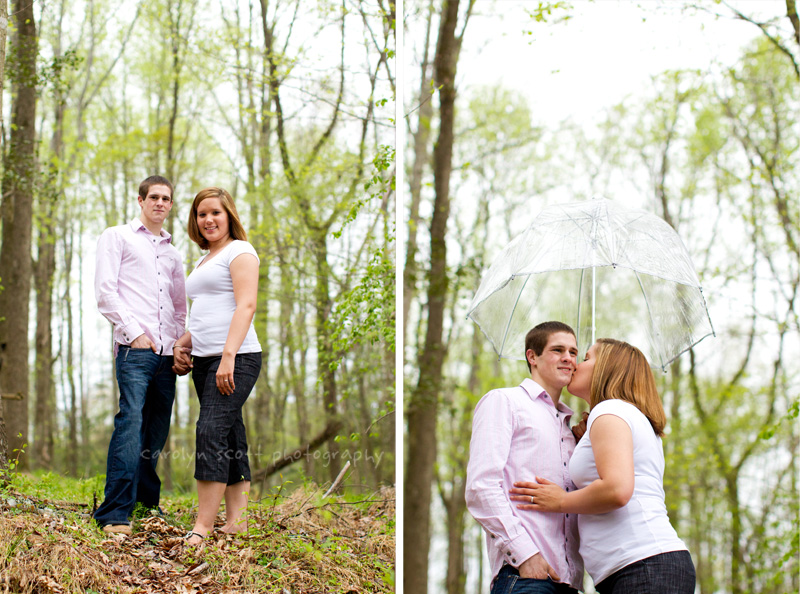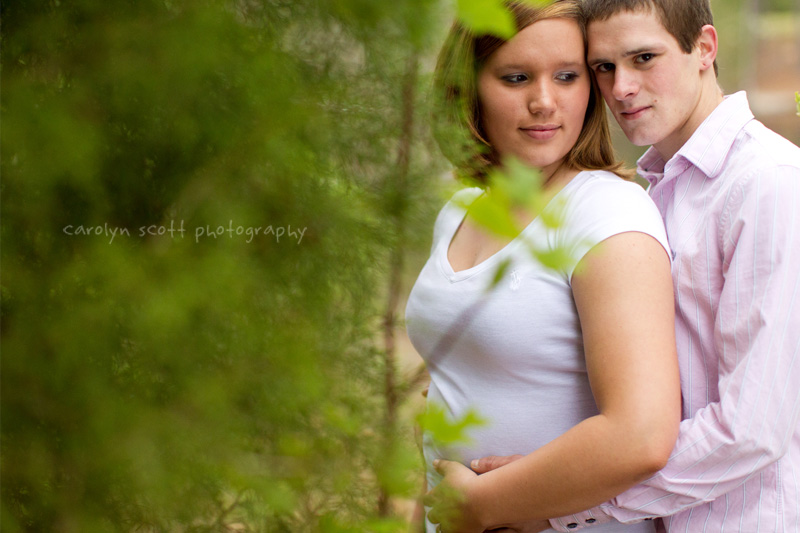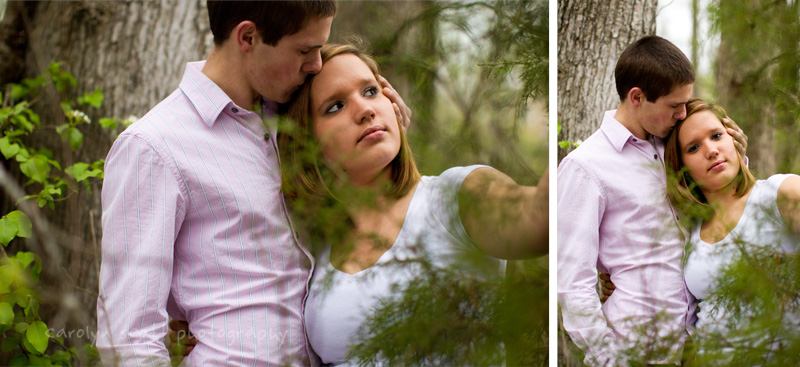 Ashley and Rodney, you are wonderful! I hope you, your family, and Brodie enjoy the pictures. :)