Brittany and Garrett are a great couple! We had a lot of fun on their shoot this past Sunday. :) I first met them at Mary Ann and Daniell's wedding where Brittany was a bridesmaid! So I knew we'd have a lot of fun. When Brittany and I spoke about where they'd like to do their shoot, they wanted to have some in a bookstore or a library as her and Garrett both write and are very into books (i love that people still read… and actual bound books!). Brittany went to school for creative writing and wants to be an author, while Garrett writes for recreation. But we were doing this shoot on Sunday evening, so I had to think about a place that would be open on both Sunday evening and on Memorial Day weekend and… of course… it was Reader's Corner on Hillsborough! :)
They were only open for a half hour, so we took few pictures inside, and did the bulk of our shoot outside. For those who don't know, Reader's Corner is that store that has books outside all night. They are only a few cents, and you pay for them via a little slot in the door with all proceeds going to NPR. It's really pretty rad. We took some pictures. Brittany and Garrett bought some more books. It was all good. :D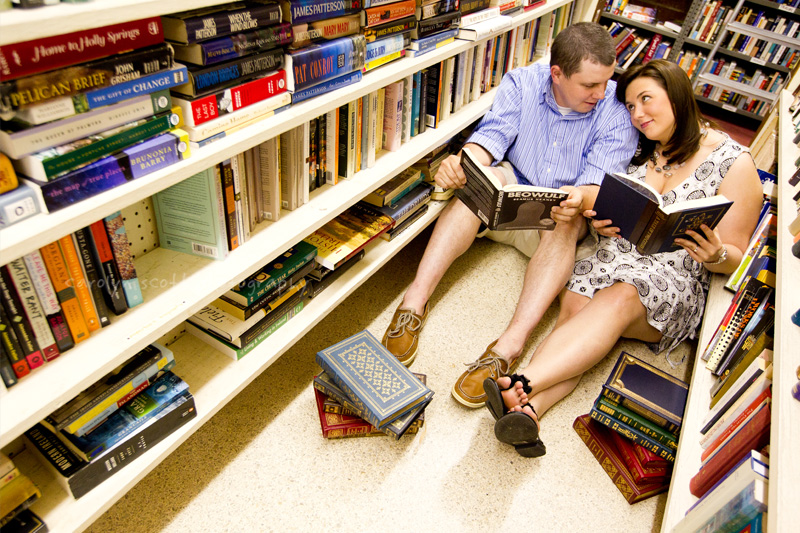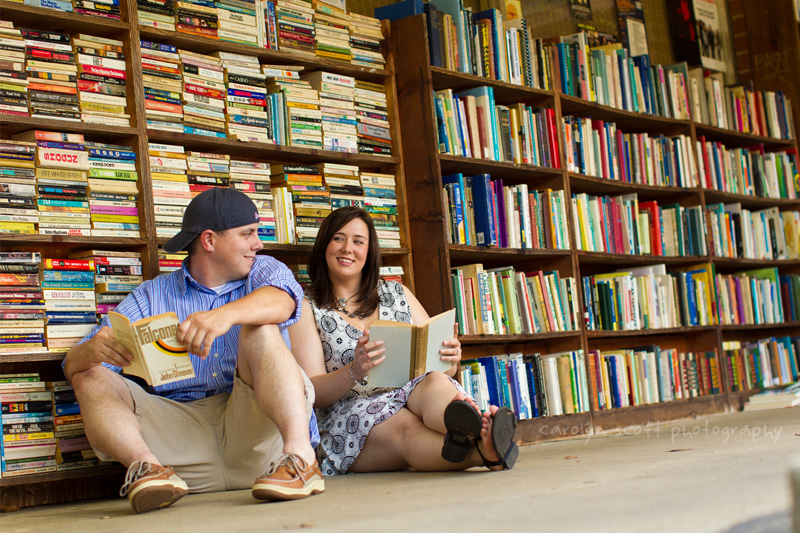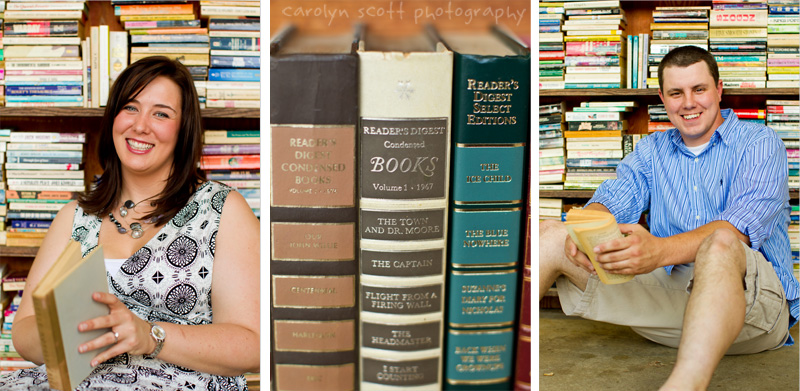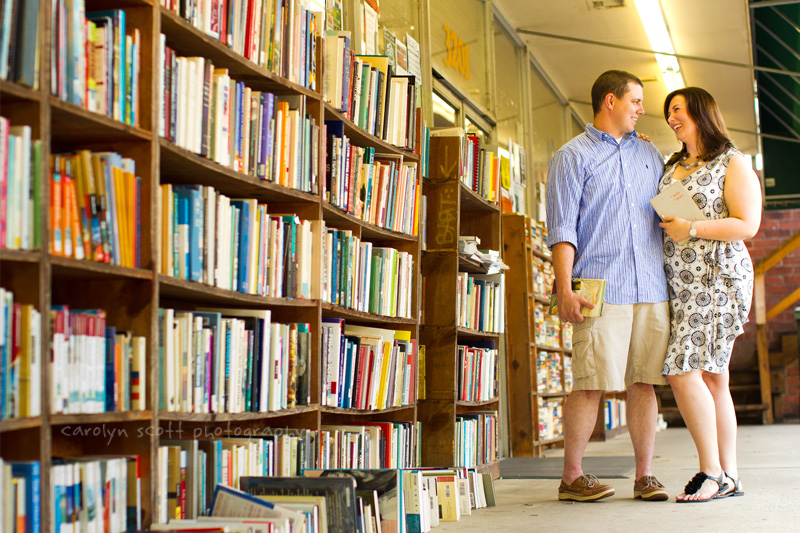 We then moved on to a pretty park behind their house that they walk to quite often. It was a gorgeous summer evening, but hot! But they were great sports and put up with the heat, mosquitoes, and our ideas. ;) And Brittany has the most gorgeous blue eyes!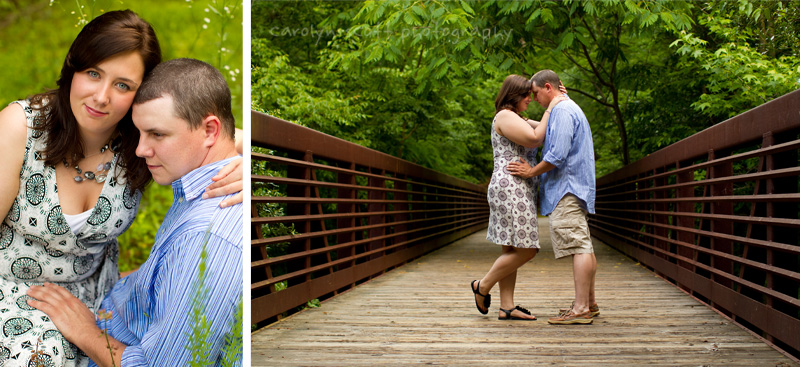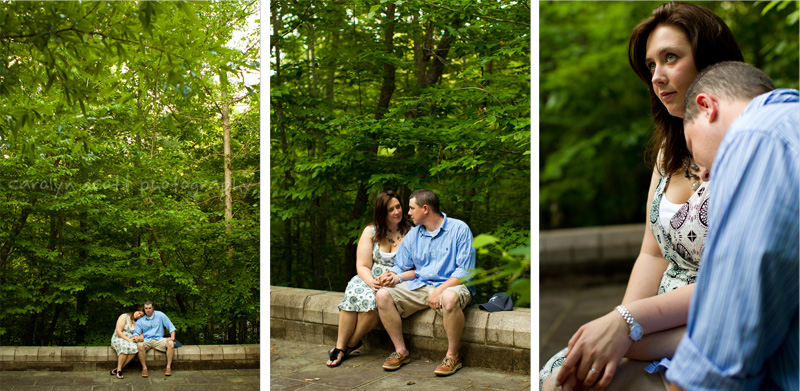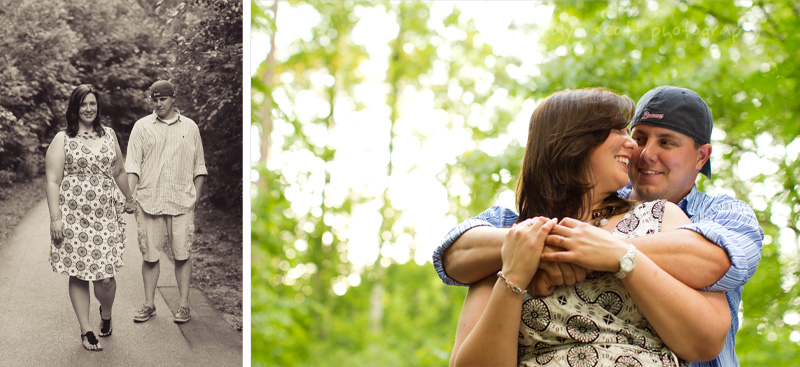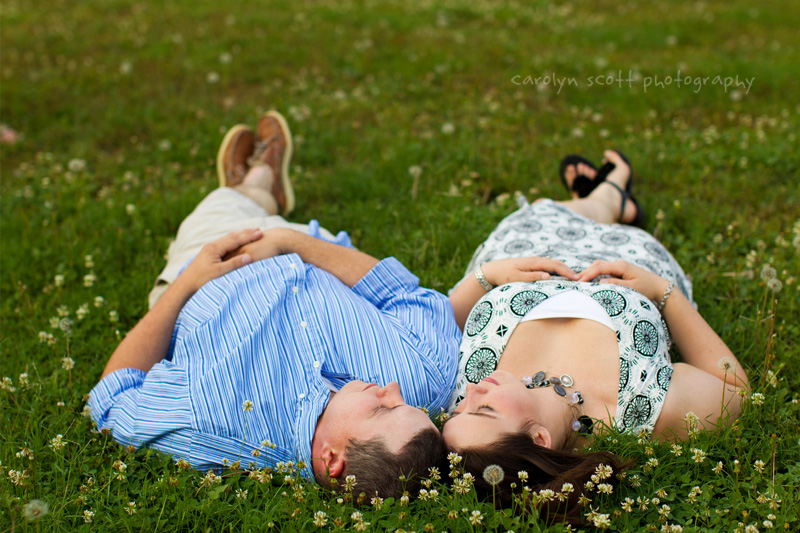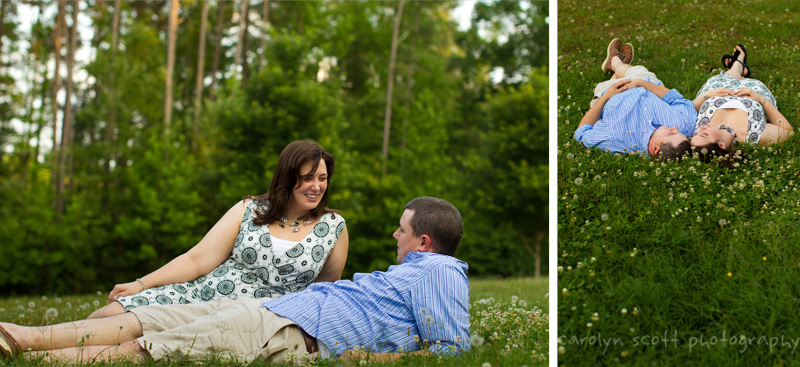 The light was greaaat. Thanks, end of spring!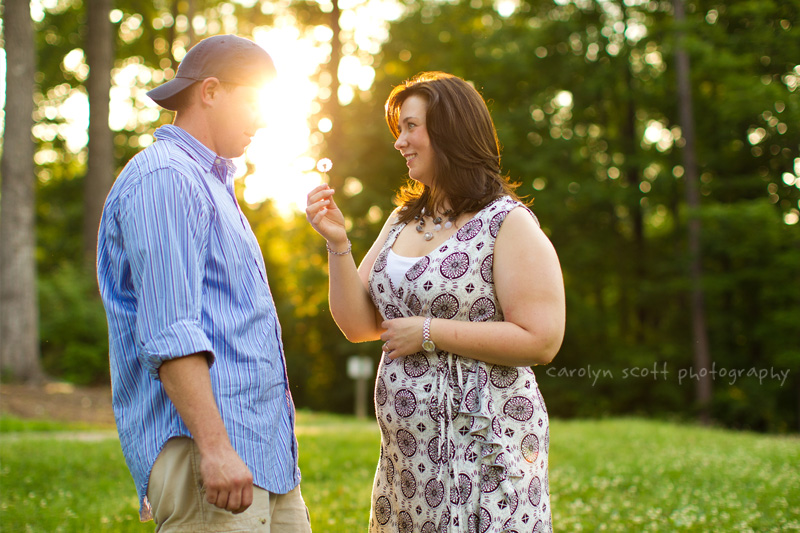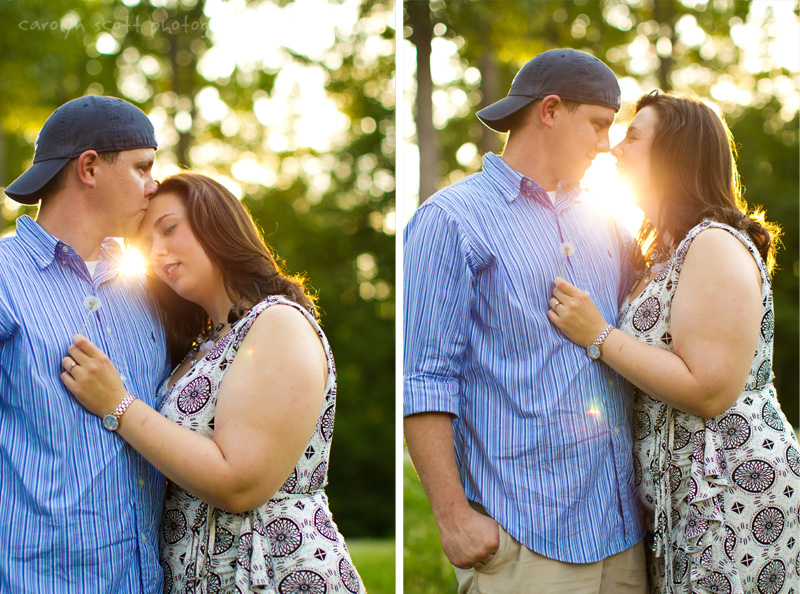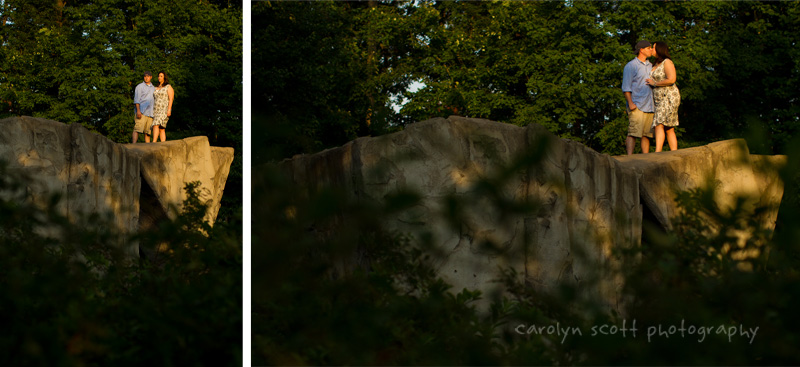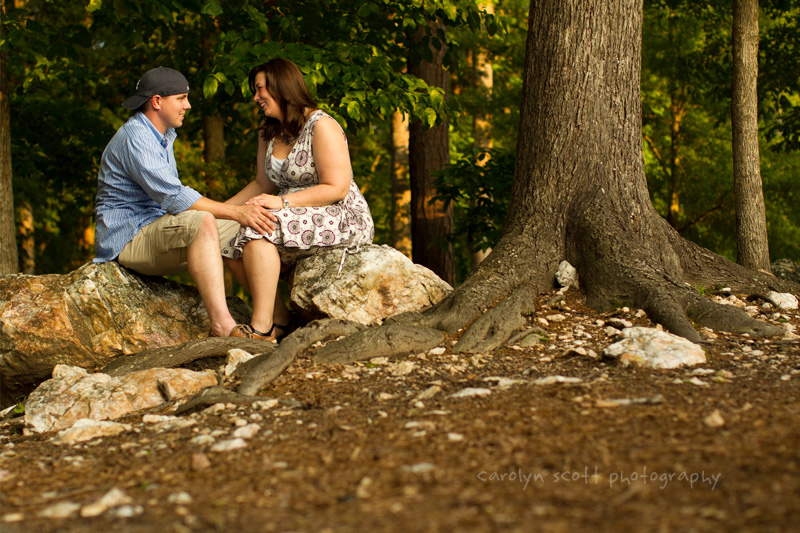 Yay!! We love this session and it already makes me go, "Ahhhh, summer" even though it's still spring and I'm sure I wouldn't say that if I weren't inside the air conditioned comfort of my house. ;) Thank you, Brittany and Garrett! We had a wonderful time working with you and wish you the very very best on your wedding and married life!