A little back story. We shot Abby and Aaron's engagement session in the Outer Banks earlier this year. We gave them the pictures back while sitting in Mediterranean Deli discussing haunted houses for several hours. They took the pictures home and showed them to one of their flower girls, Caroline. Caroline promptly declared that the pictures were "ok… but the ones of Casey are GREAT." Casey is their miniature German Shepherd. I quickly developed a very enthusiastic fan club in the 8-12 age range based on one photo of Casey alone (Geoff, despite shooting at the engagement session, was outright dismissed because he didn't take any photos of just Casey).
Fast forward several months into the future, and I showed up to the salon on their wedding day only to be flanked by flower girls. They were initially nervous around me (having taken that amazing single picture of Casey and many other "ok" pictures of Abby and Aaron, I can understand their star-struck state), but then they quickly became comfortable and started photobombing most of my pictures. Then they got a hold of someone's DSLR and started documenting me (Abby later sent me an e-mail: "There were 15 photos of you. I condensed for your sake."). Then they started documenting each other – asking one another to pose. One of the girls would take the photo, while another one of the girls would stand slightly off to the side and say, "Look at the bunny ears!" while she gave bunny ears to the photographer in an apparent effort to put the subject at ease. I could learn something from them.
While this post will mostly contain "ok" pictures of Abby and Aaron, I did photograph Casey at the reception much to the flower girl's total awe and hopefully she'll find those photos better than the ones below. To Abby and Aaron – we love you and prepared to be our haunted house buddies here in about a month… and I'm going to make Aaron go back to Mediterranean Deli in order to give you your pictures despite the fact that school is in session so he won't want to go because of parking/traffic. But it is so delicious!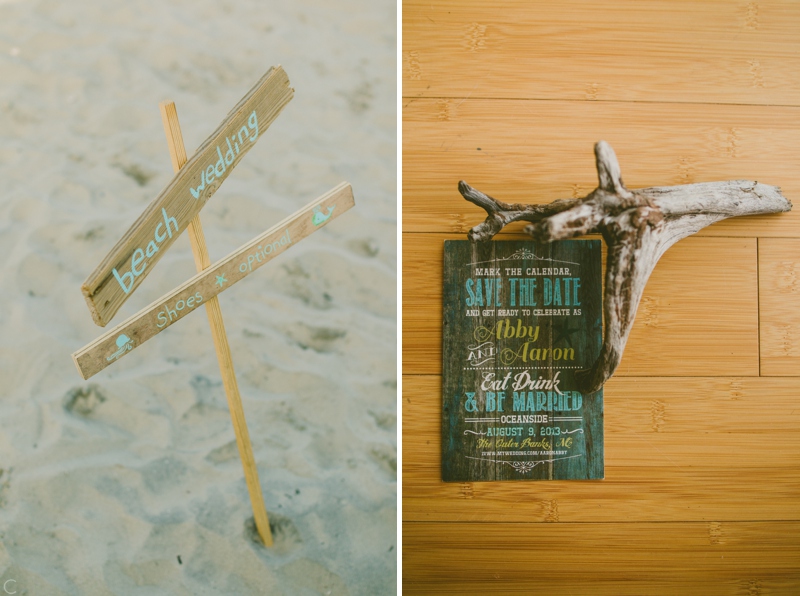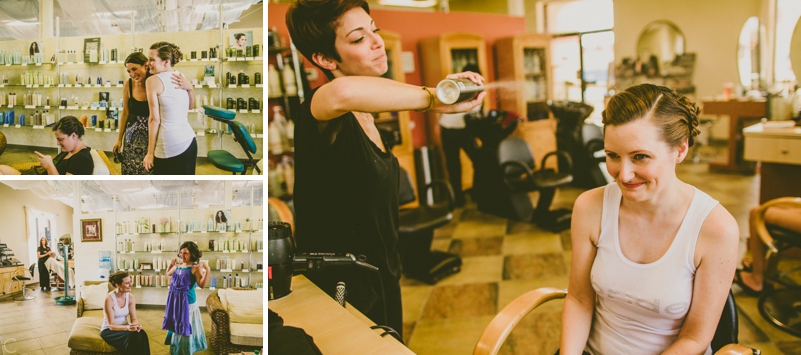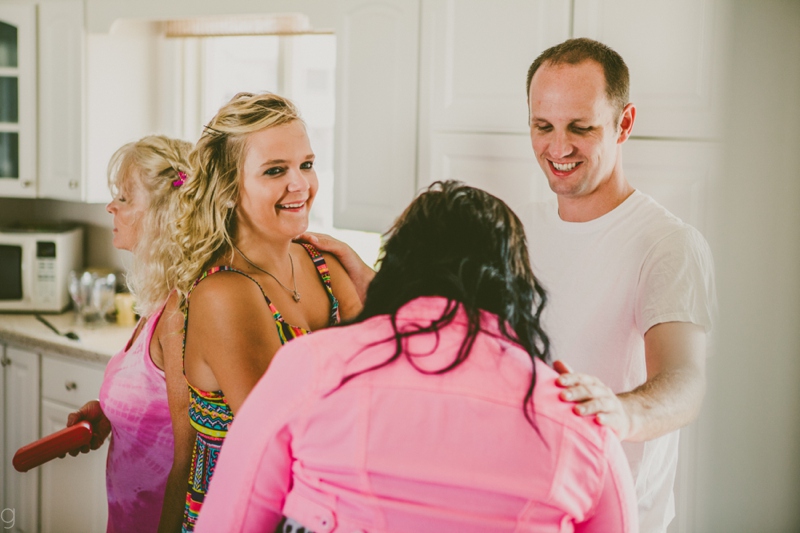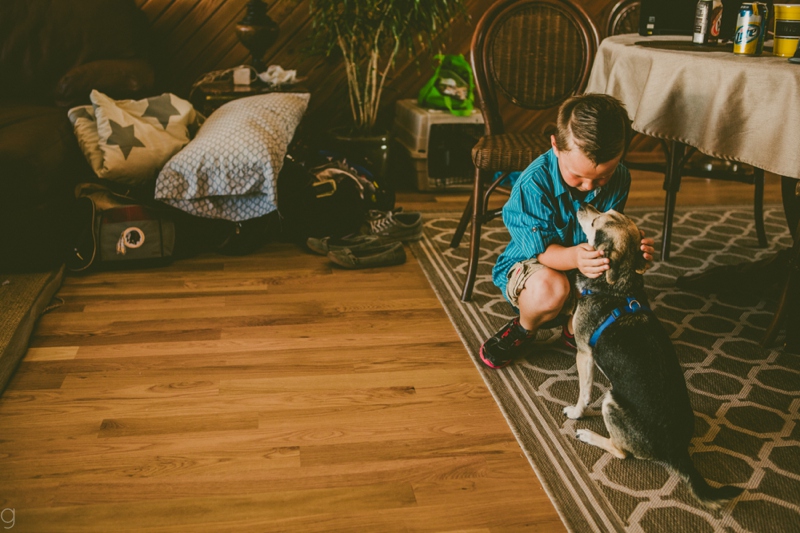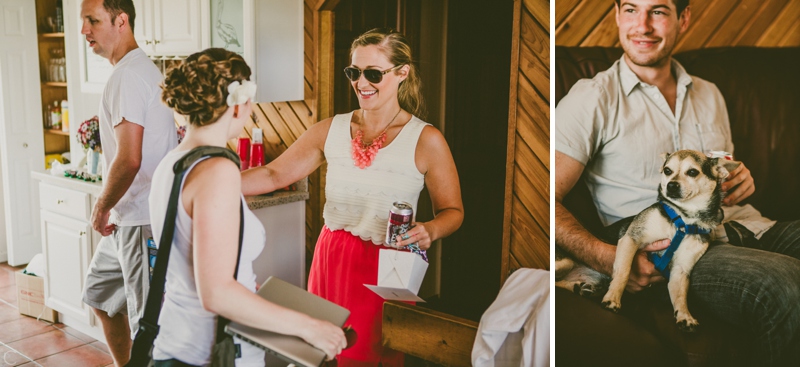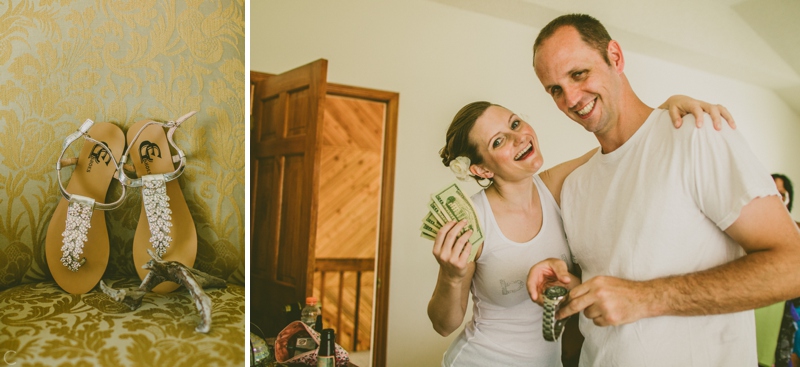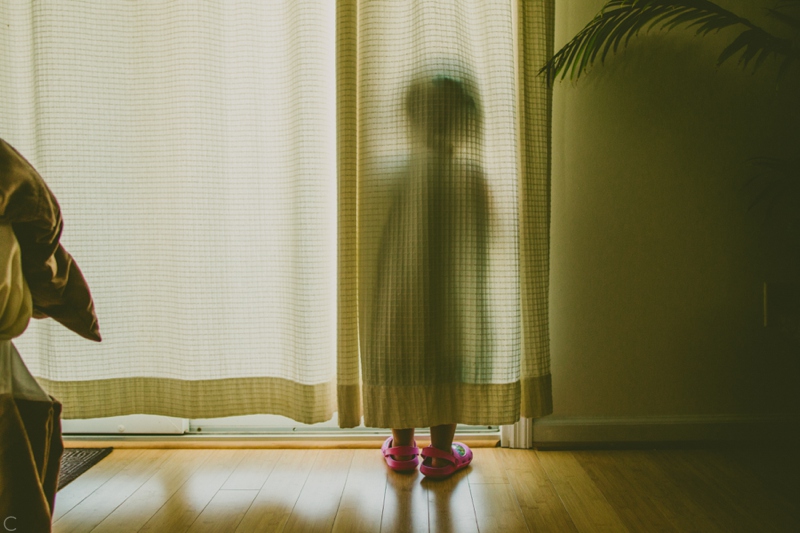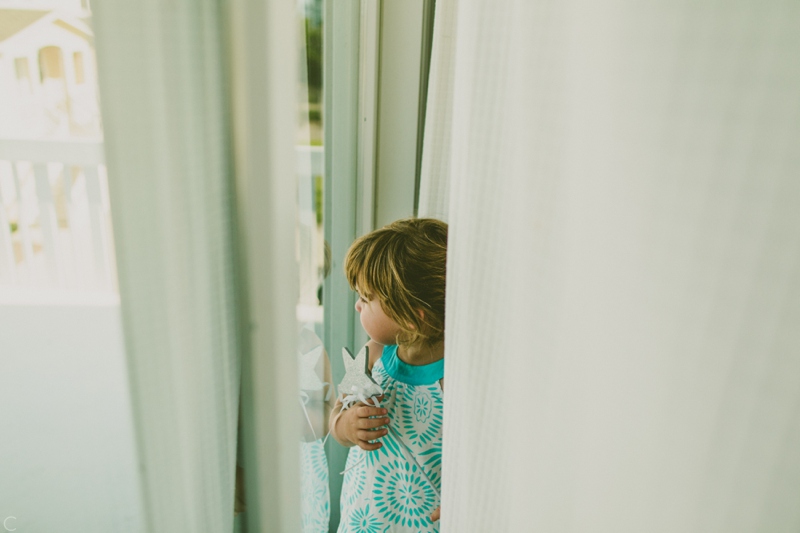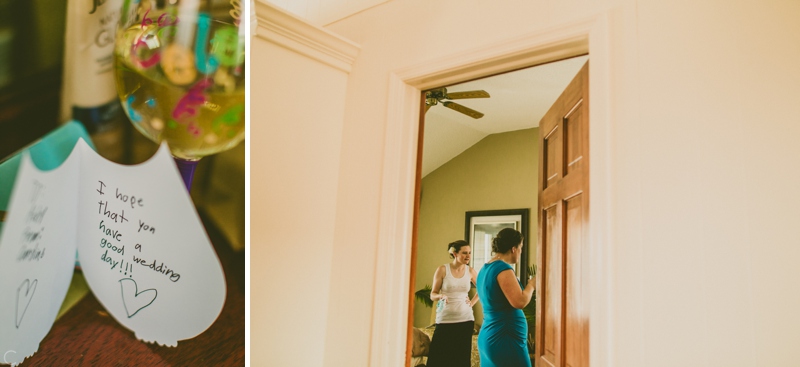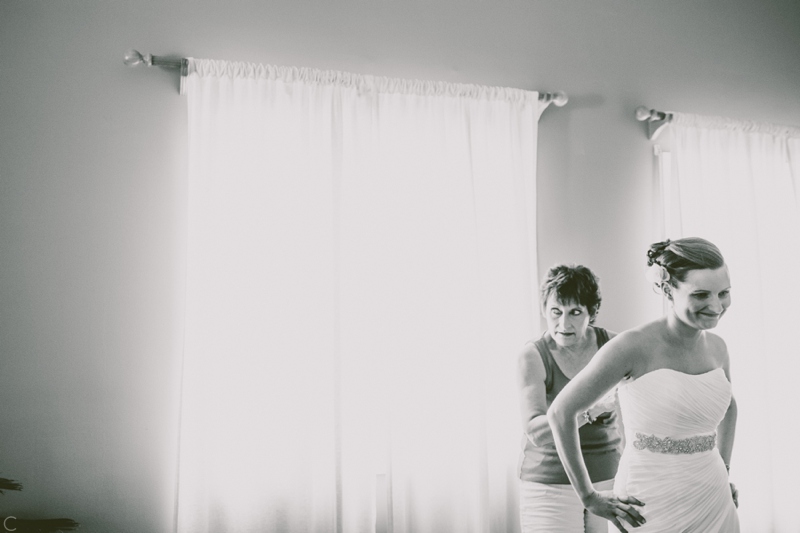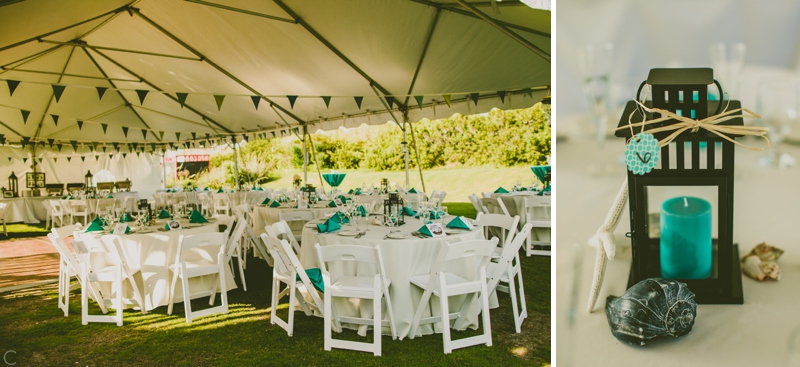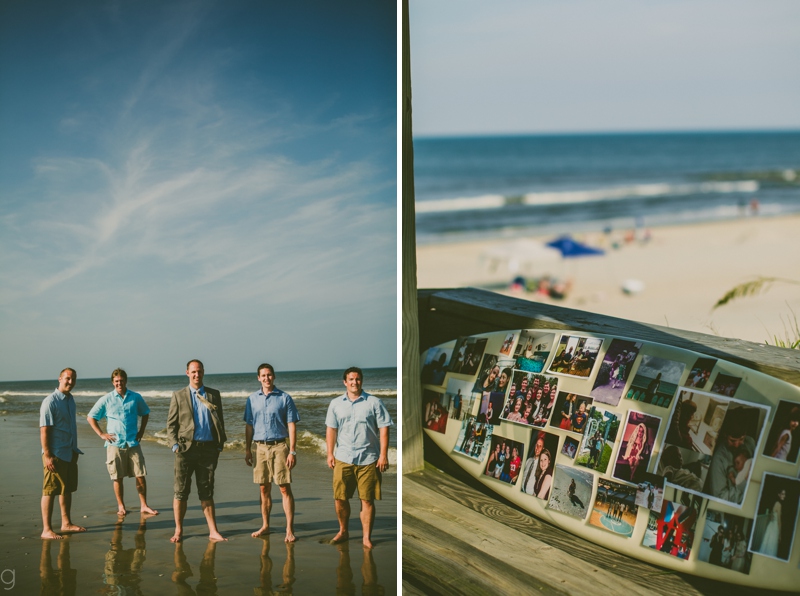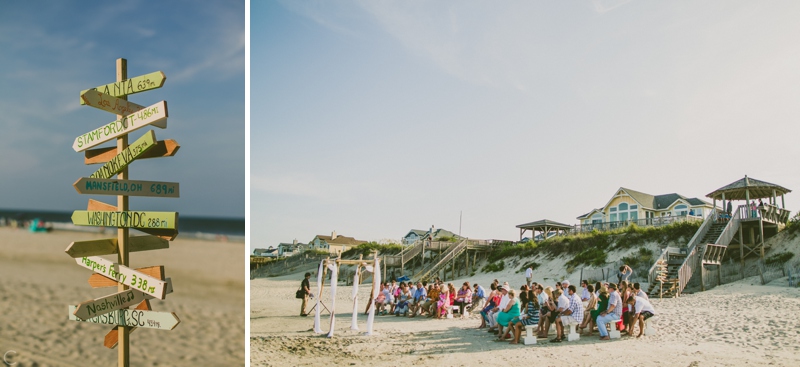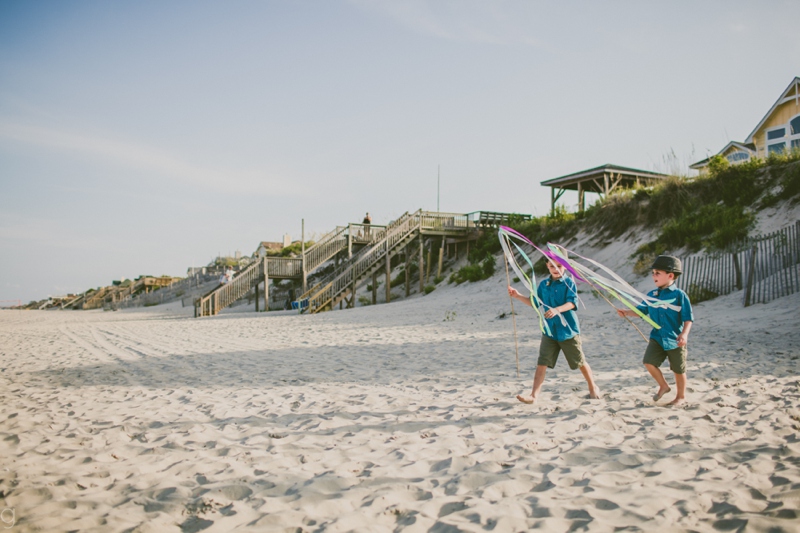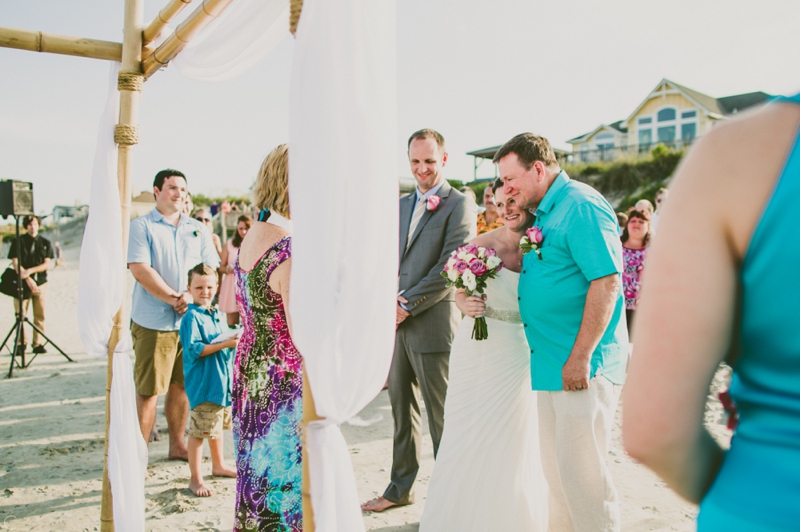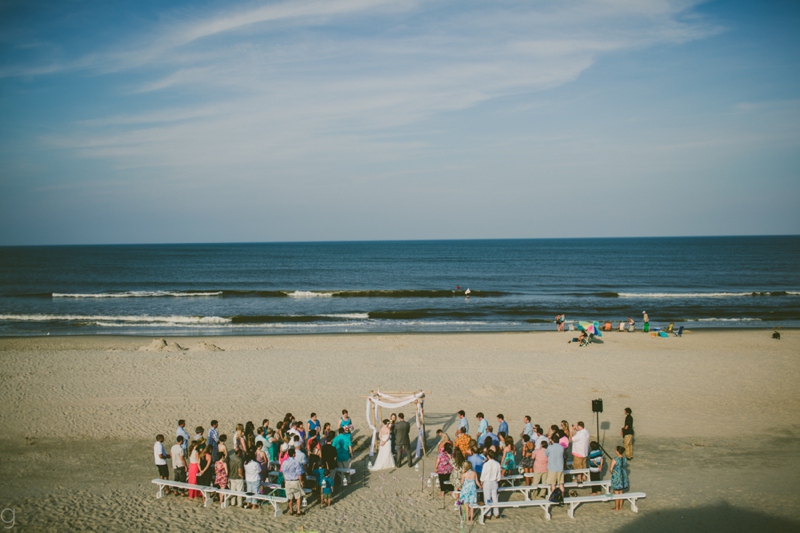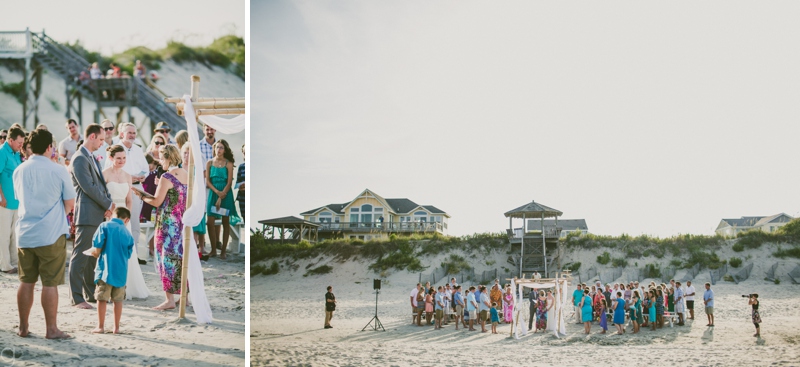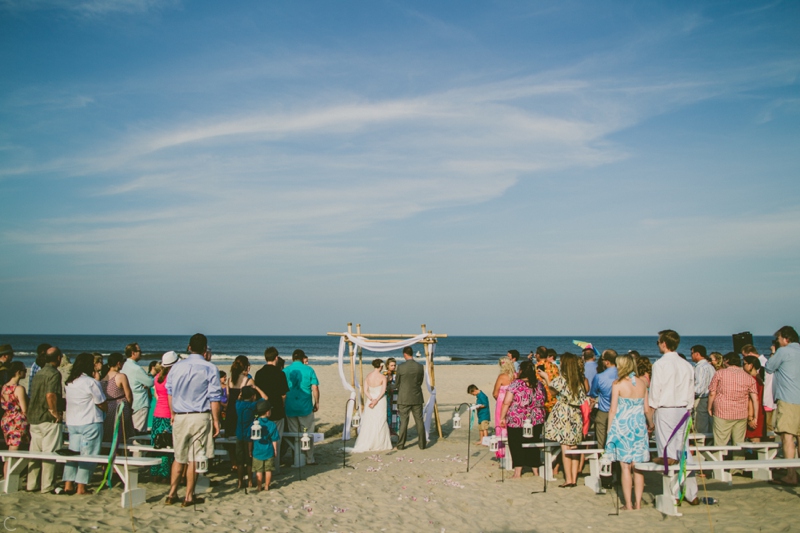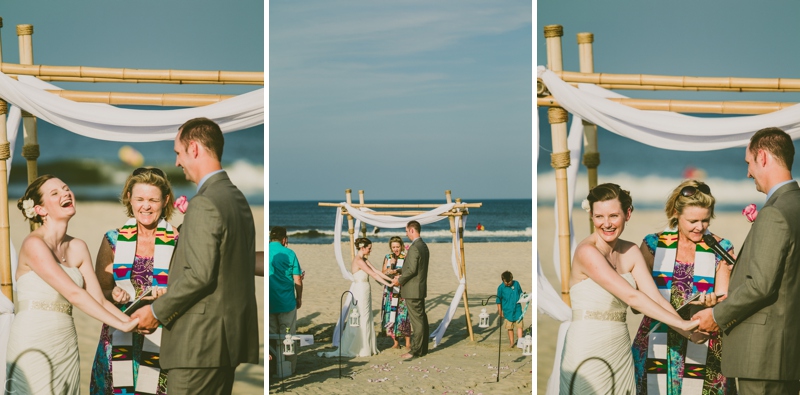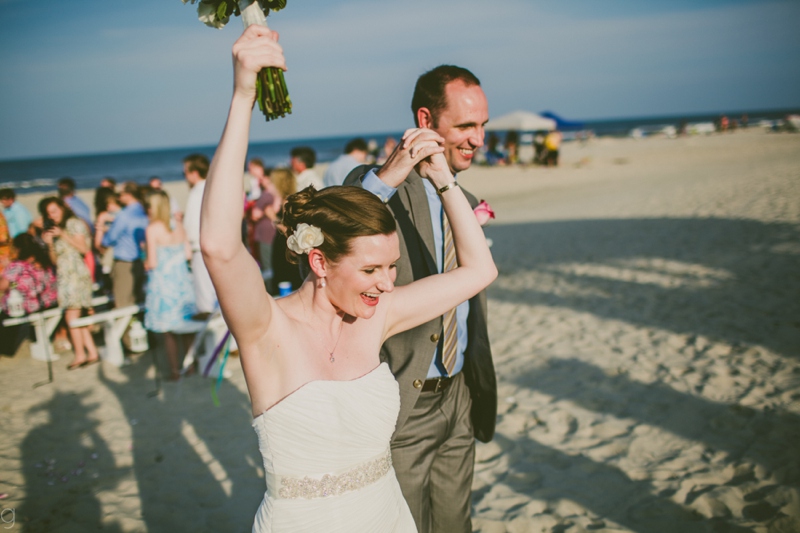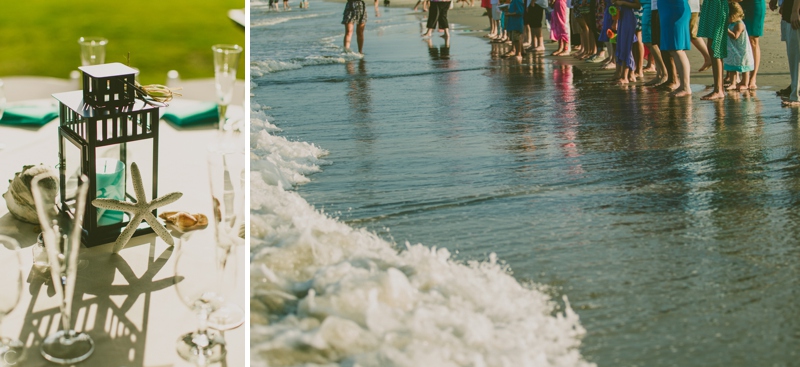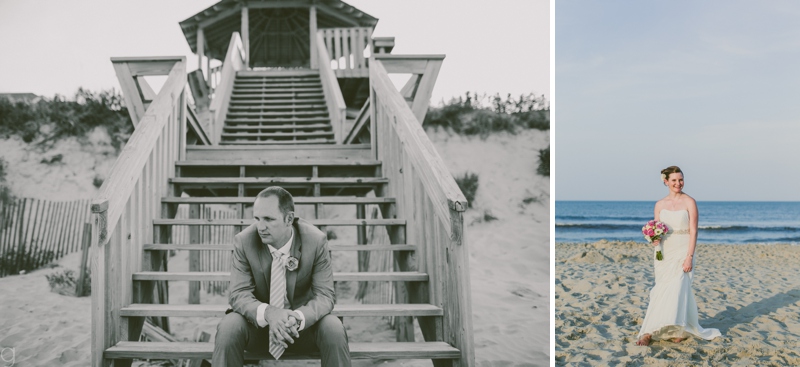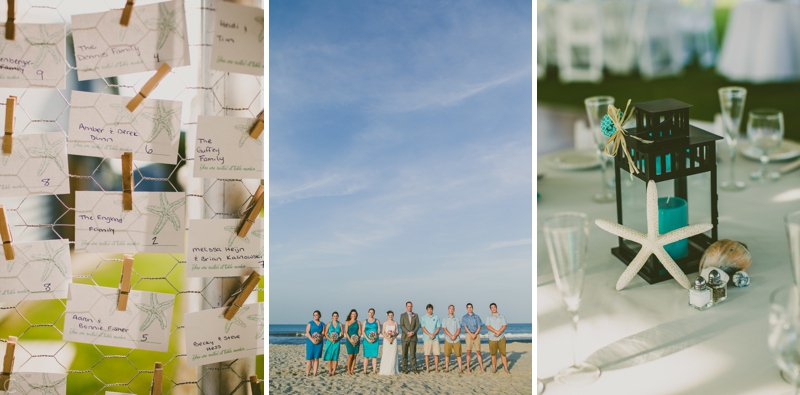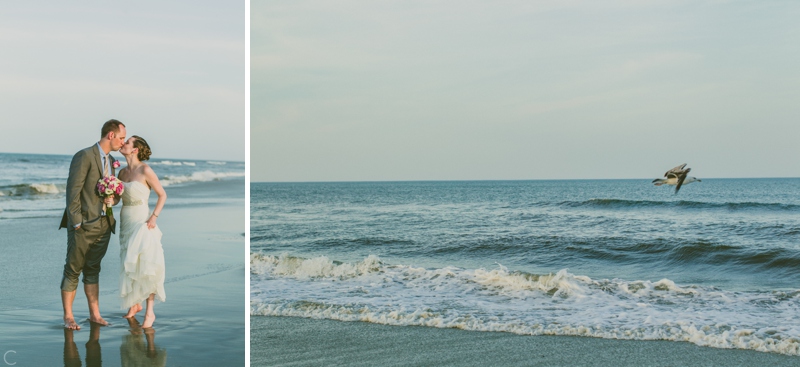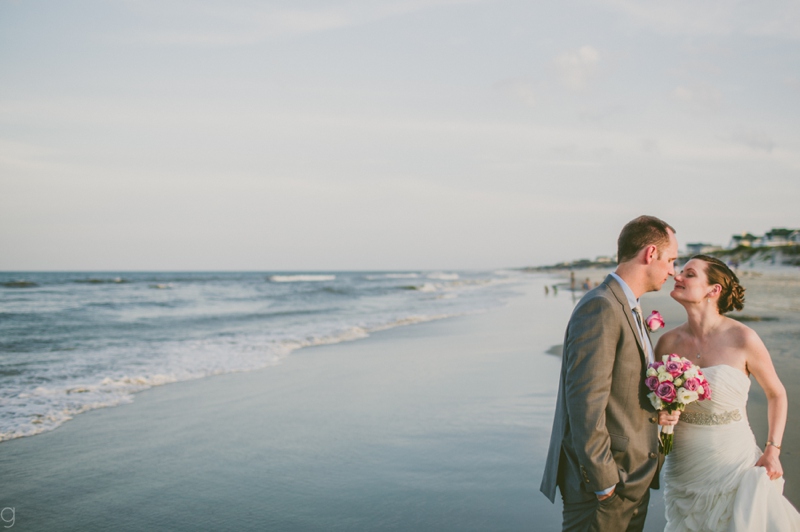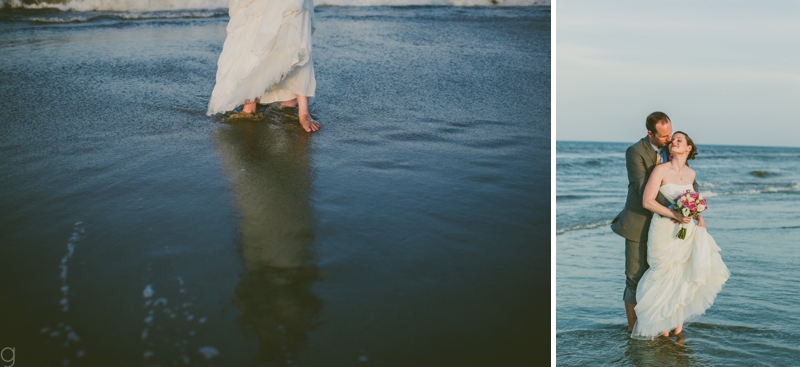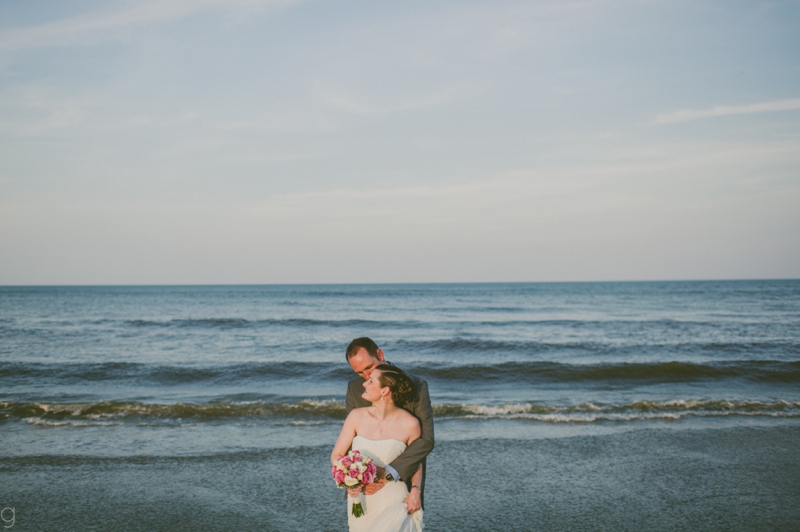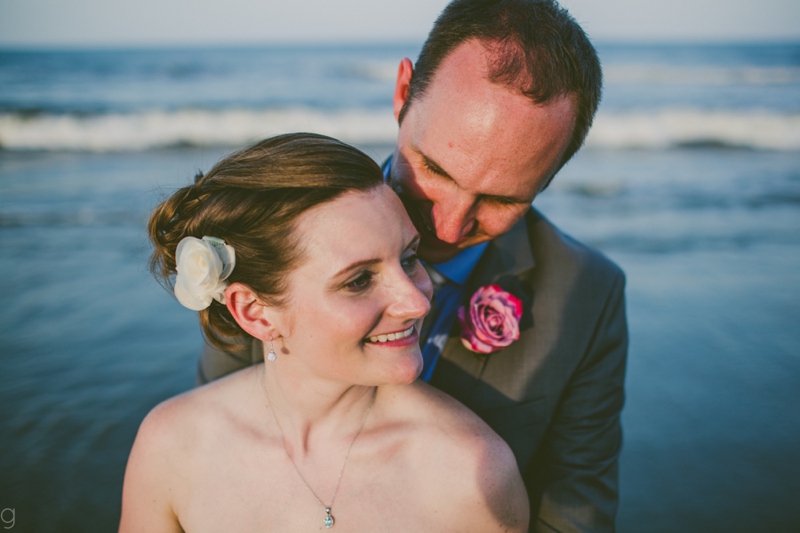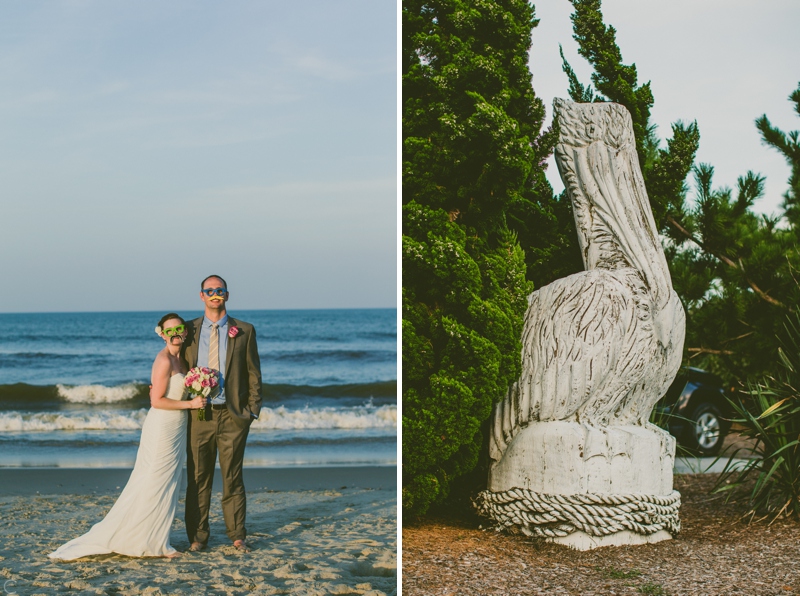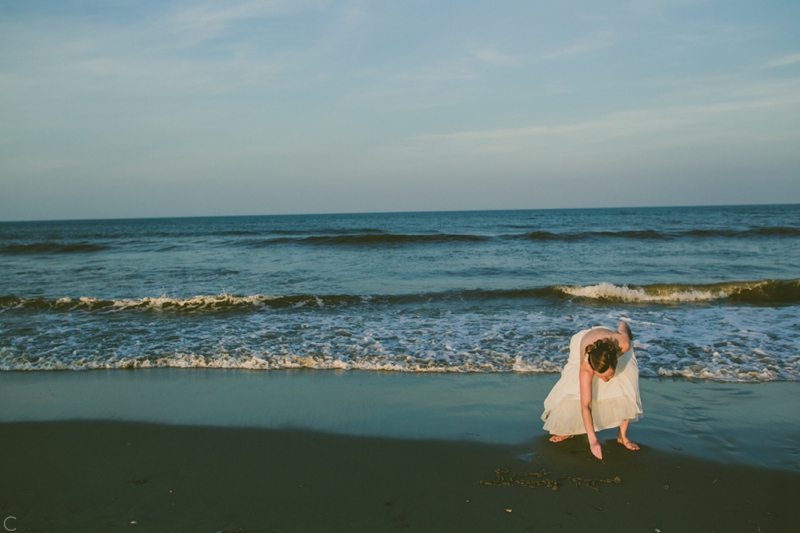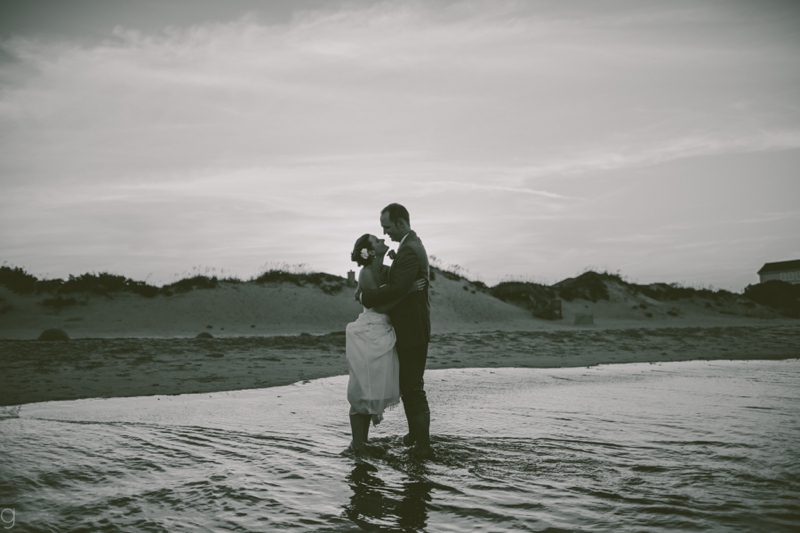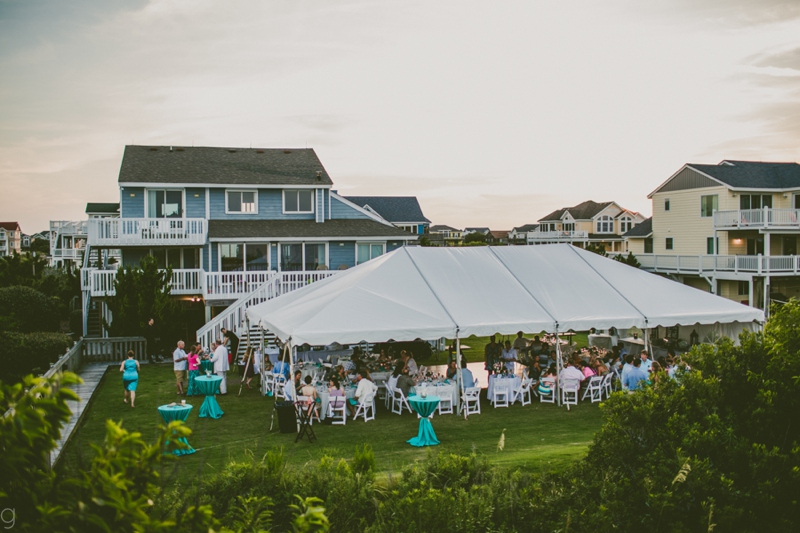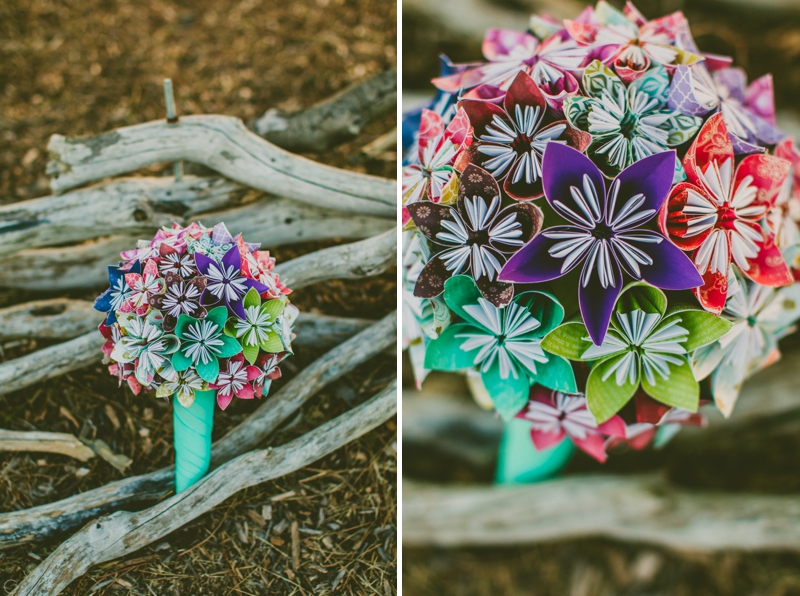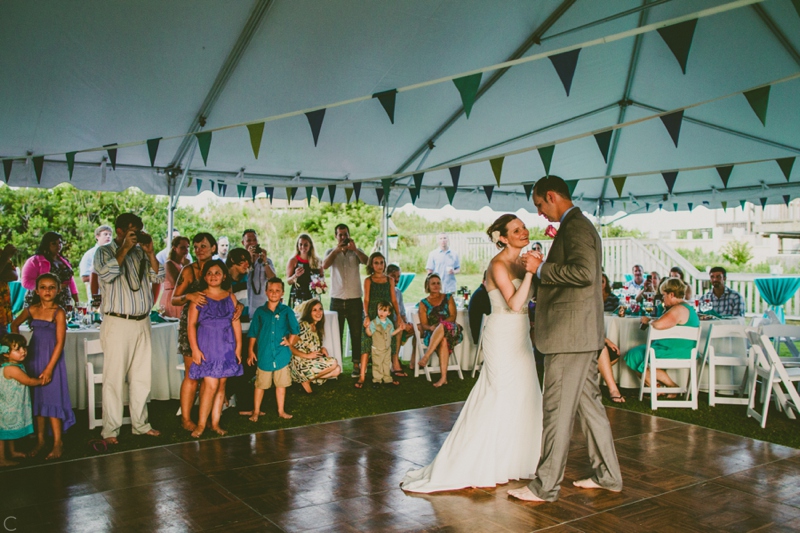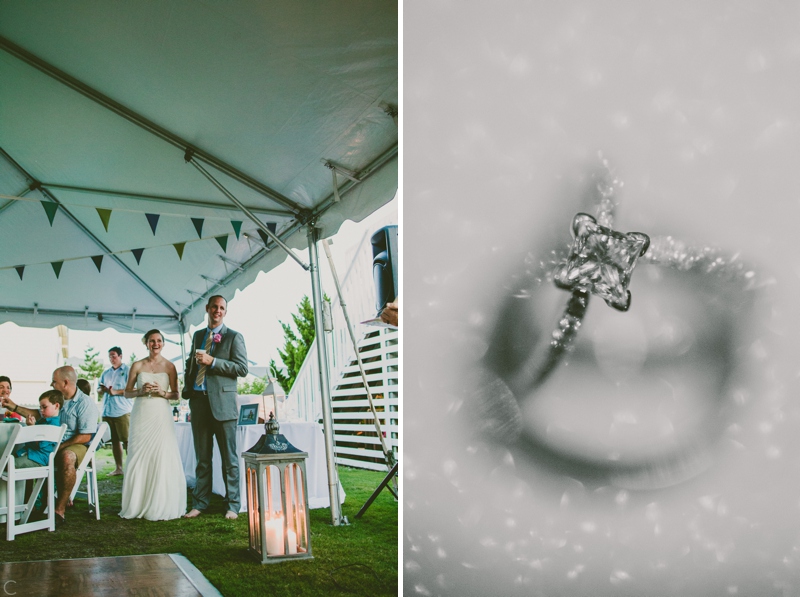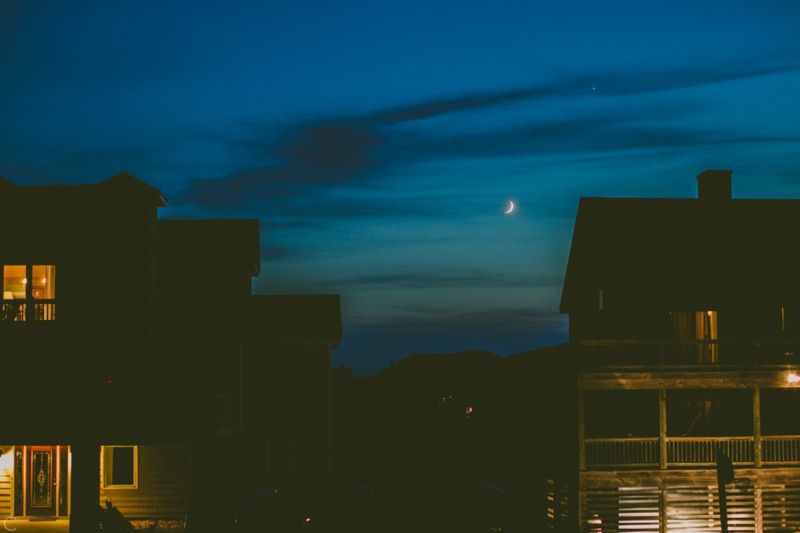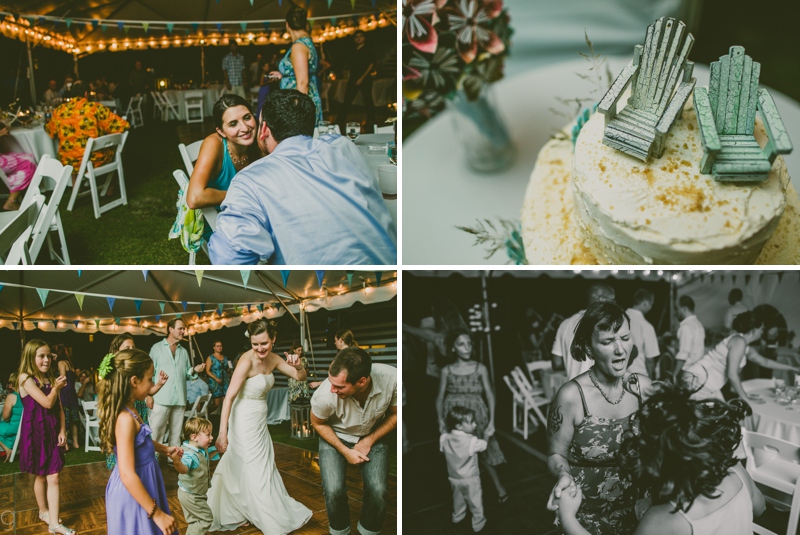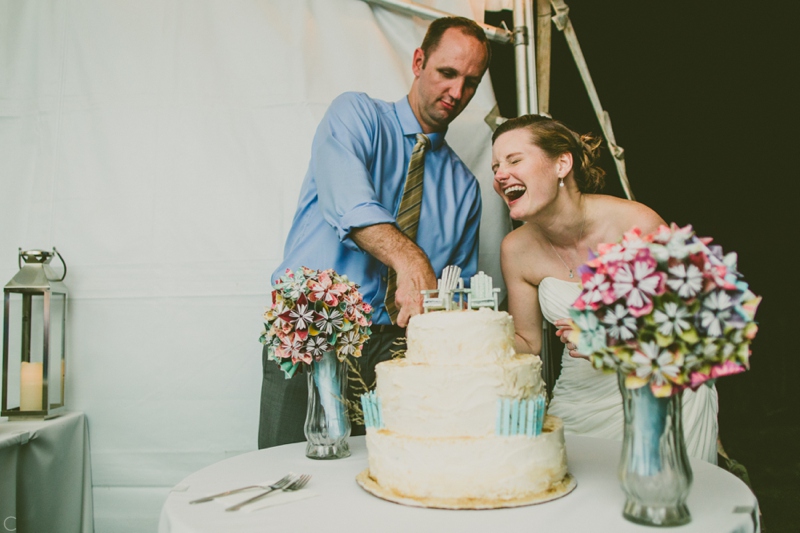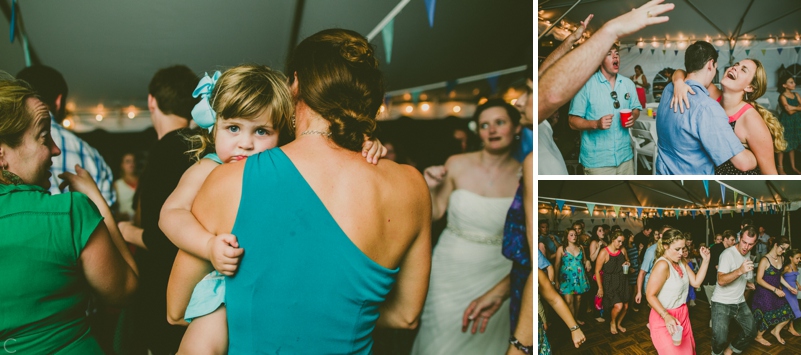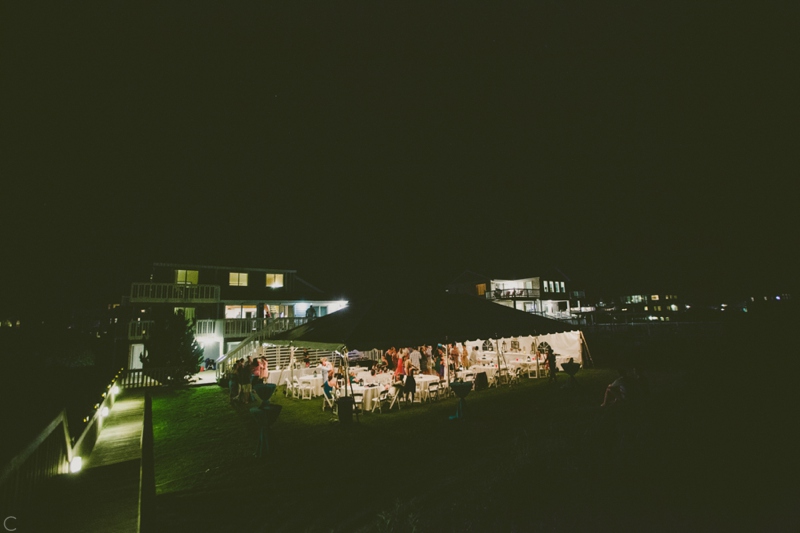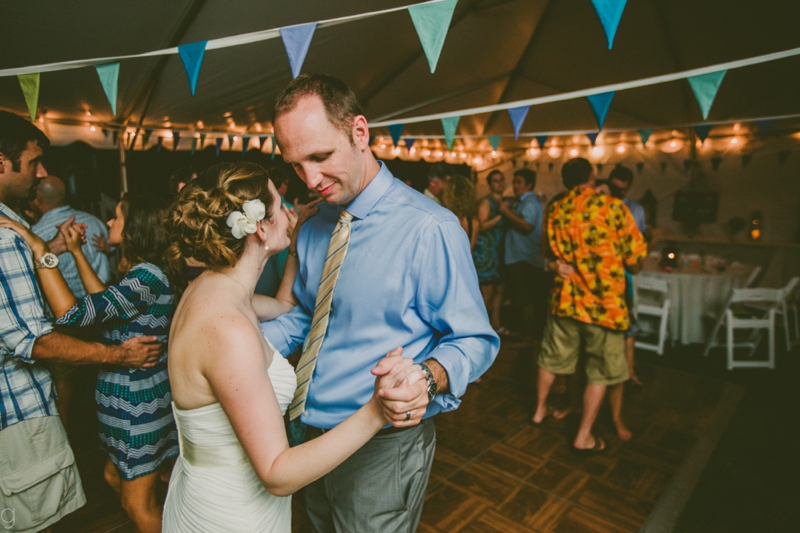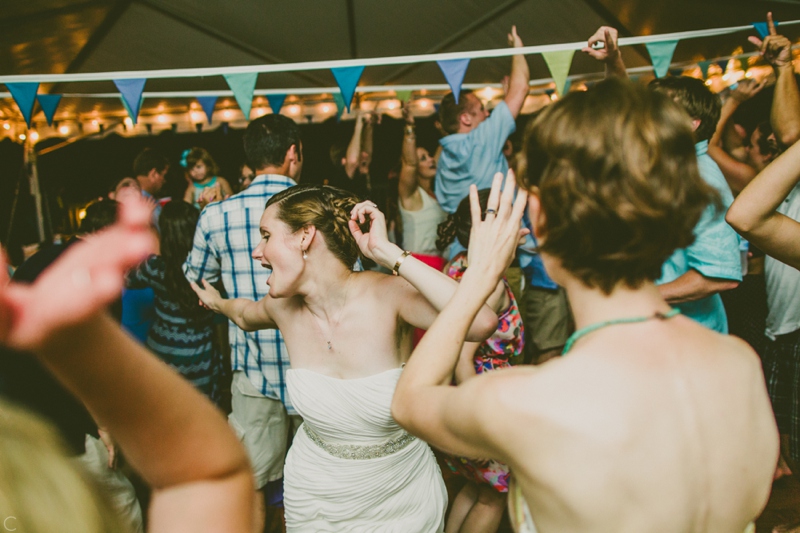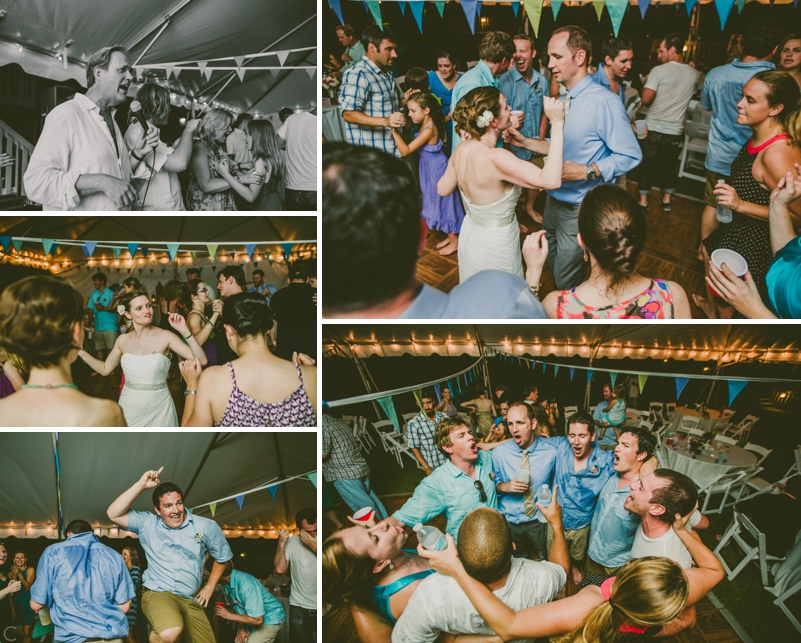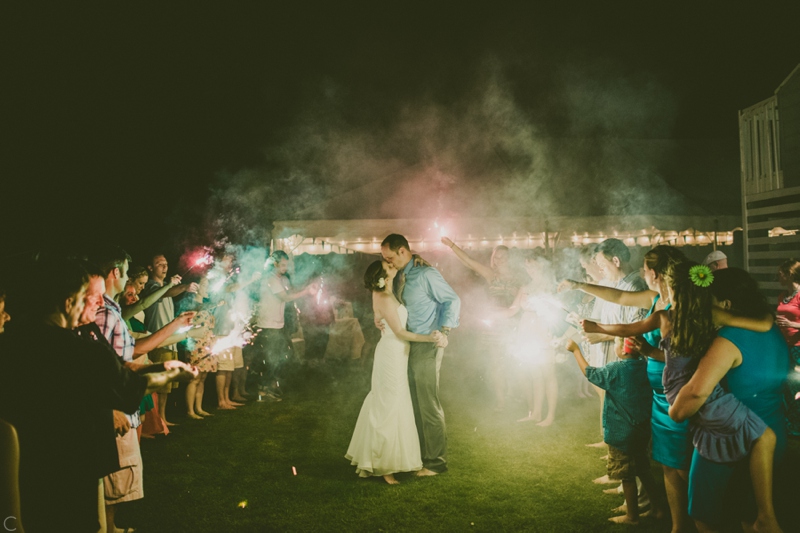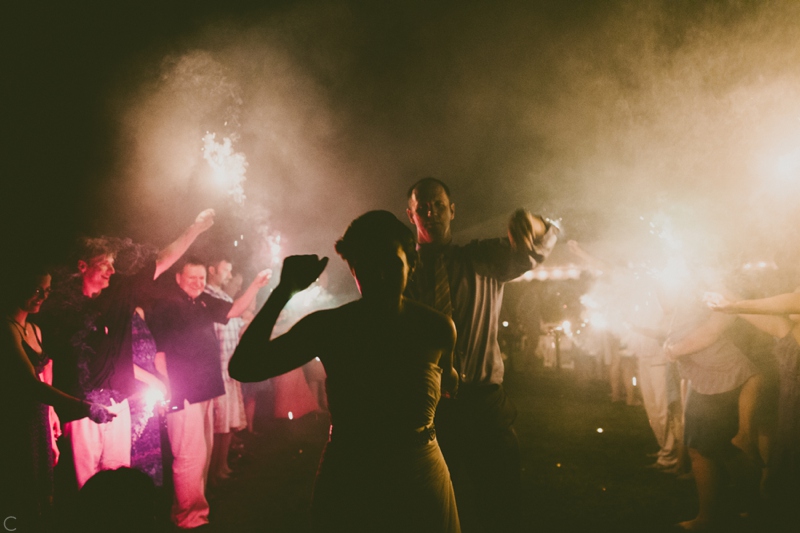 Date: August 9, 2013
Ceremony and Reception Venue: Pelican's Landing // Corolla, NC
First Dance Song: Jack Johnson
Abby's Occupation: Office Manager at UNC Chapel Hill
Aaron's Occupation: Healthcare Reimbursement Analyst at UNC Chapel Hill
How You Met: We were staying at the same hostel in Paris.  She was a travel agent in Chapel Hill and recognized his friends in the internet lounge.  They met again at the hostel's bar after dinner and hung out.  Later went frollicing under the Eiffel Tower, and met to go to the Louvre the next day.  They met up again a few days later in London and then remained friends in Chapel Hill, later to start dating.
Interesting Bride Fact: She first referred to Aaron as her "boyfriend" to Roy Williams (coach of the UNC basketball team)
Interesting Groom Fact: He can unicycle and juggle, although not at the same time.
Honeymoon Destination: Will decide after the wedding when life has calm down.
Vendor Credits: Officiant – Reverend Heidi Gessner | DJ – DJ Bruce of I Do Entertainment | Florist – Harris Teeter Kitty Hawk for the Bride and Groom | Origami Bouquets/Boutonnieres hand made by very gracious helpers who followed CSP's previous bride Lauren's instructions on how to make them! | Cake – Hibou Pasteries | Caterer – Coastal Provisions Market | Hair/Makeup – Eden Day Spa