I love this wedding because it illustrates the importance of the following things:
1.) The location where you get ready [** This is often overlooked, but the location where you get ready is the setting for 1/4 of your pictures, so make sure it has a lot of windows! You want the dress pictures to be nice. :) Heidi and Aaron got ready at the Downtown Sheraton, which is where Geoff and I got ready for our own wedding, and it brought back a lot of happy memories! Hotels are great for getting ready because of the big windows.]
2.) The location where you hold your ceremony and reception [**This seems silly that this could be overlooked, but wherever you have your ceremony is most likely the place where you'll have your photographs taken unless you move to your reception first… which is possible, but often logistically messy. So make sure that you LOVE your ceremony venue! This makes up the setting of about 2/4 of your pictures and possibly your most important pictures ever – your newlywed shots.
3.) The time of your ceremony and photographs [**This is VERY important. Although we have made some awesome portraits shooting at high noon, it's really important if you have the means to control the time of your ceremony so that your photographs take place about an hour before sundown, give or take depending on the size of the groups. You want to take advantage of awesome natural light. Of course, this isn't always possible, but it's nice when you can. :)
4.) The importance of not being afraid to show you a little public display of affection now and then. ;)
Heidi and Aaron are every photographer's dream as they are natural posers. They're always very very affectionate, not camera shy, not people shy, and basically need no posing instruction whatsoever. It's like Blue Steel 24/7. They not only crack me up, but they're adorable and gorgeous at the same time. Their wedding was stunning and I had a soft spot in my heart for their locations – The Raleigh Rose Garden, which was the spot of my very first wedding I shot, and the Sheraton, the hotel for our wedding. :)
Date: April 30, 2011
Ceremony Venue: The Raleigh Rose Garden
Reception Venue: The Sheraton Raleigh Hotel, Hannover Ballroom
Flowers: Anna Odham and Glen Yates
DJ: Paul Fitts
Cake: Anna Odham
Officiant: Dr. Ray Lundy
Reception Coordinator: Joanie Waters at the Sheraton Raleigh Hotel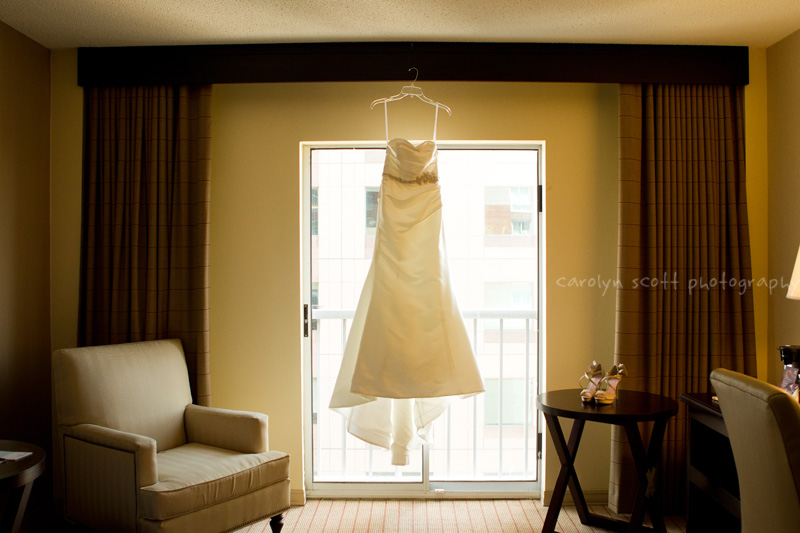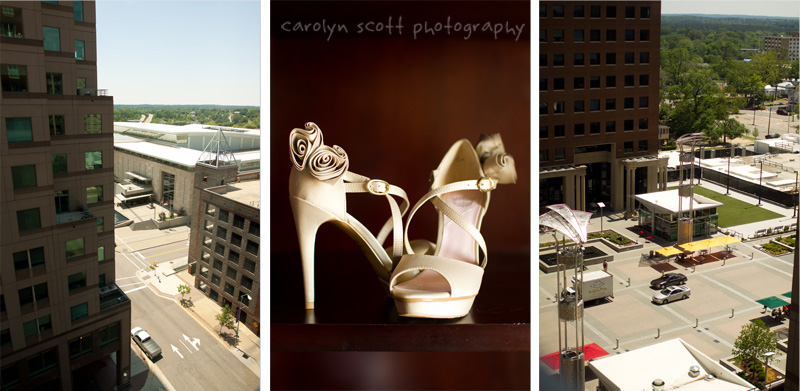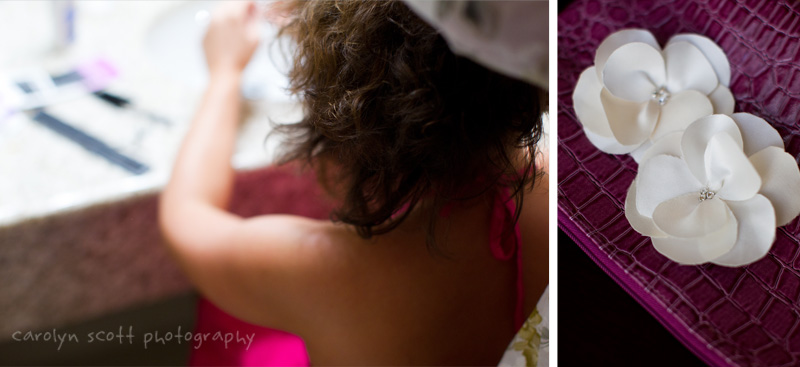 The flowers for her veil (above) were made from Heidi's wedding dress – a really adorable idea! And the view (below) of the skyline, brought to you by the windows in the Sheraton. ;)

Geoff followed the guys around all morning (and second shot for me the rest of the day – I'd say about half of the images on the blog are his. Thanks, Geoff!!) I didn't get to see them until I uploaded the photographs later, but Aaron had on some killer sunglasses that morning.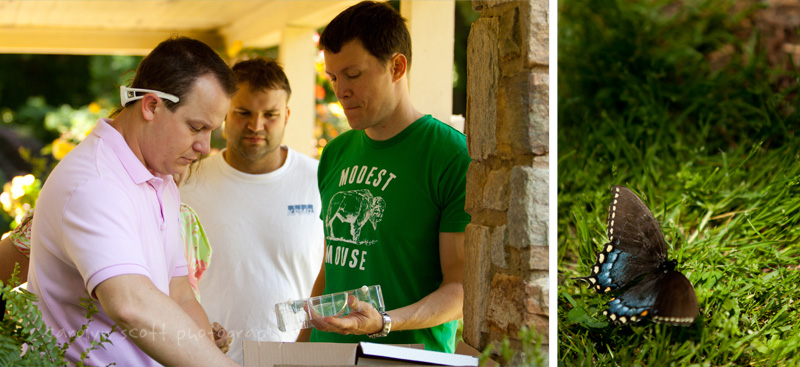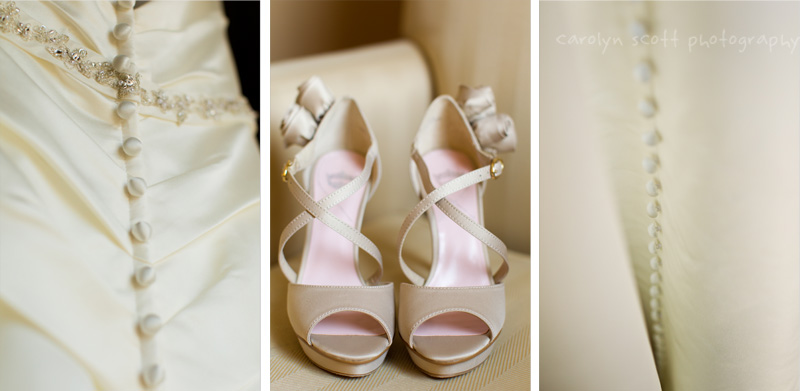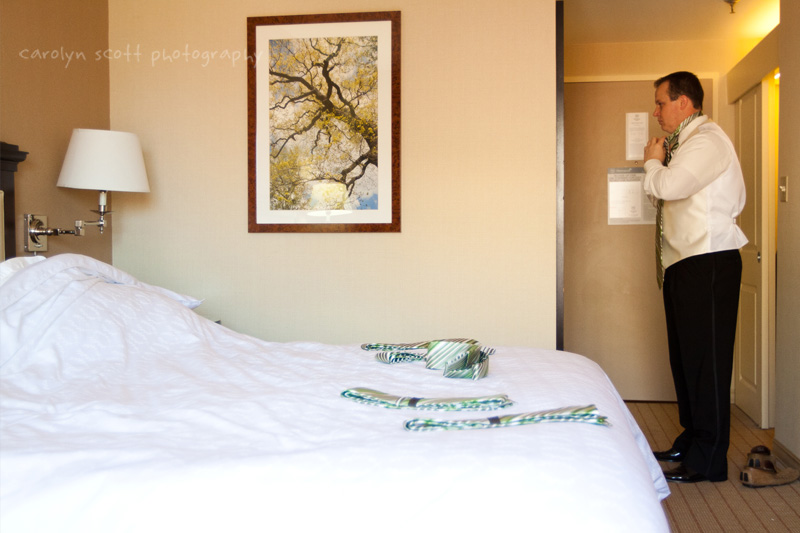 Heidi's after-party dress deserved a shot too. :) And her bridesmaid's necklaces were all handmade!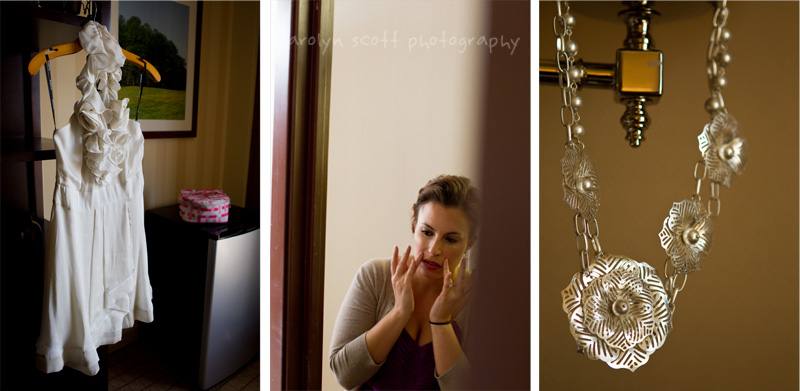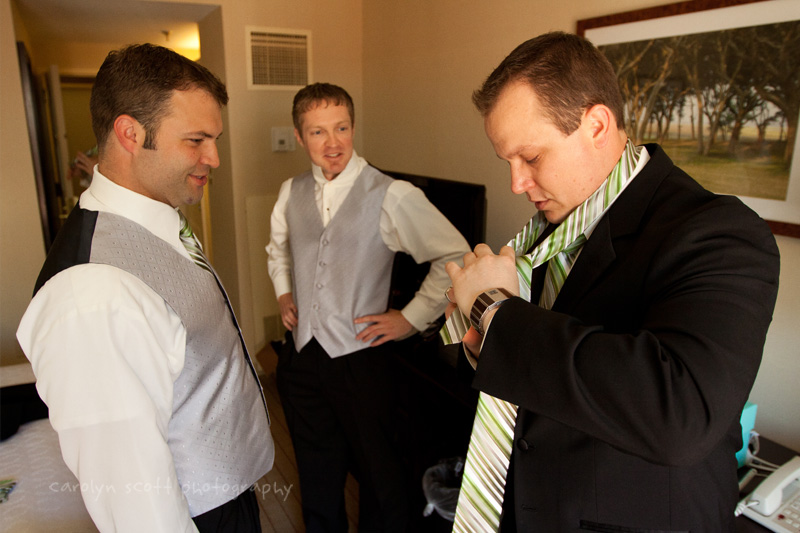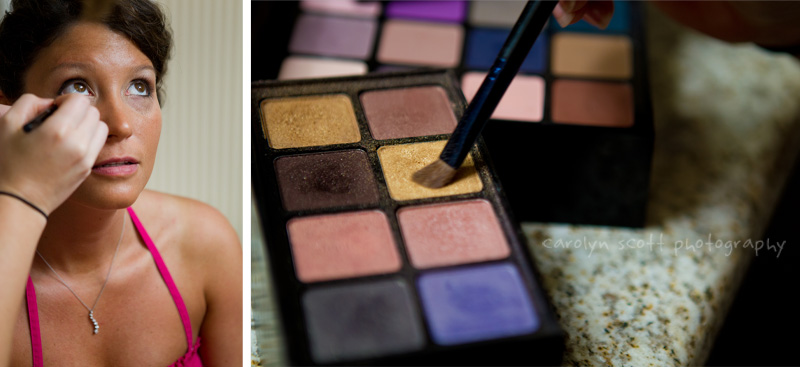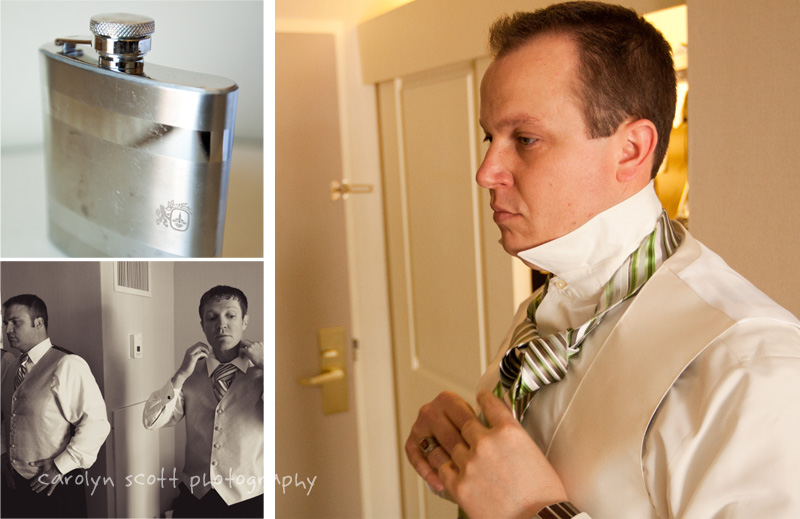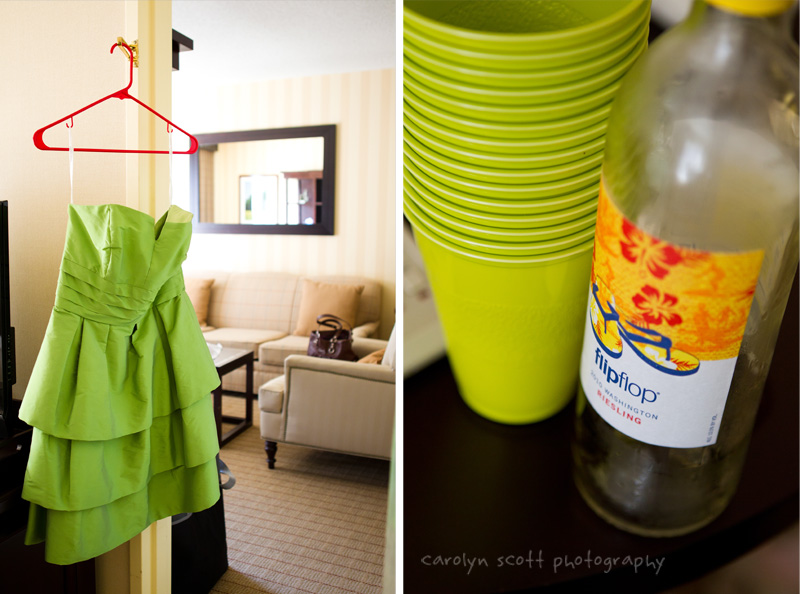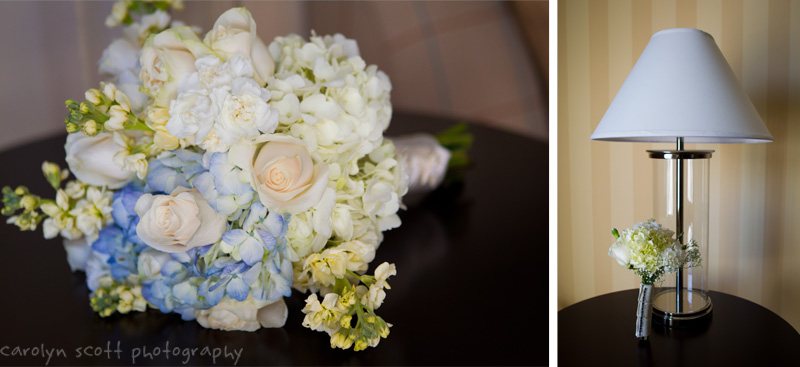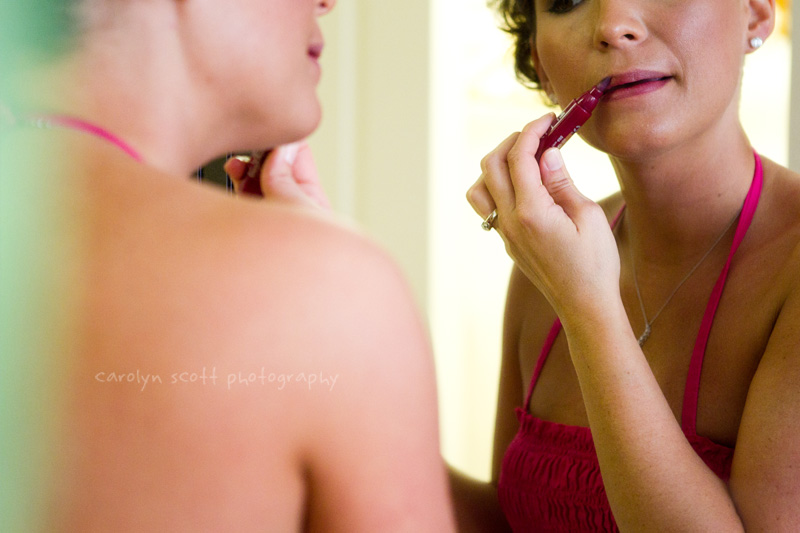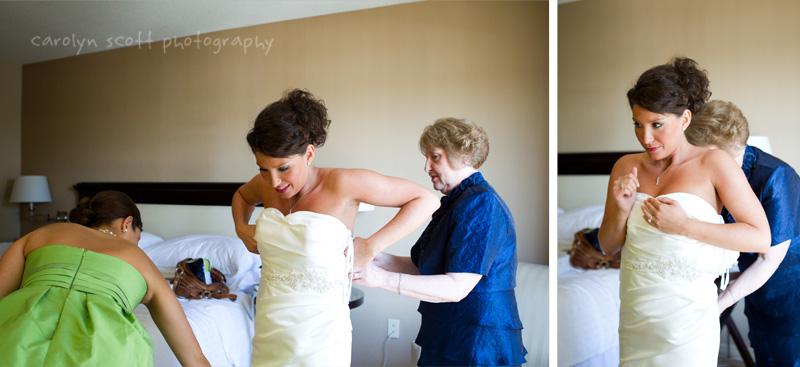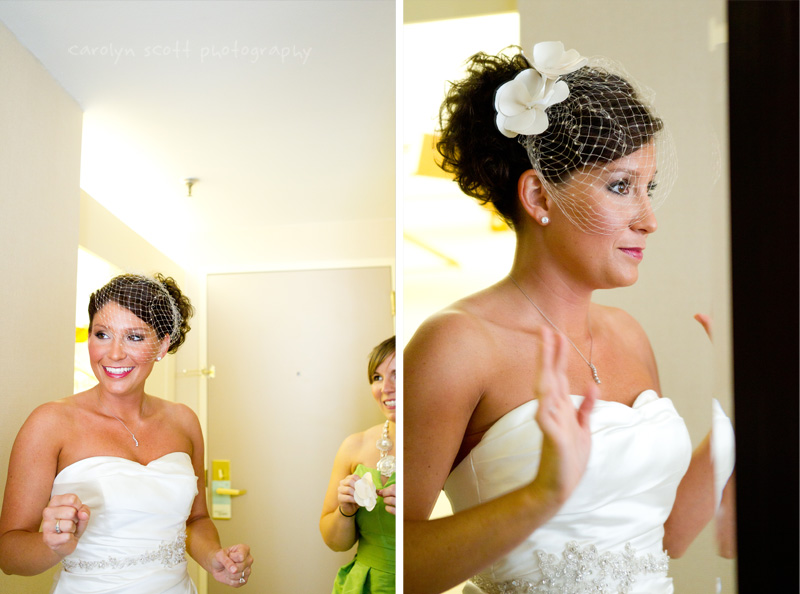 The dudes looking rather studly in the Raleigh Rose Garden!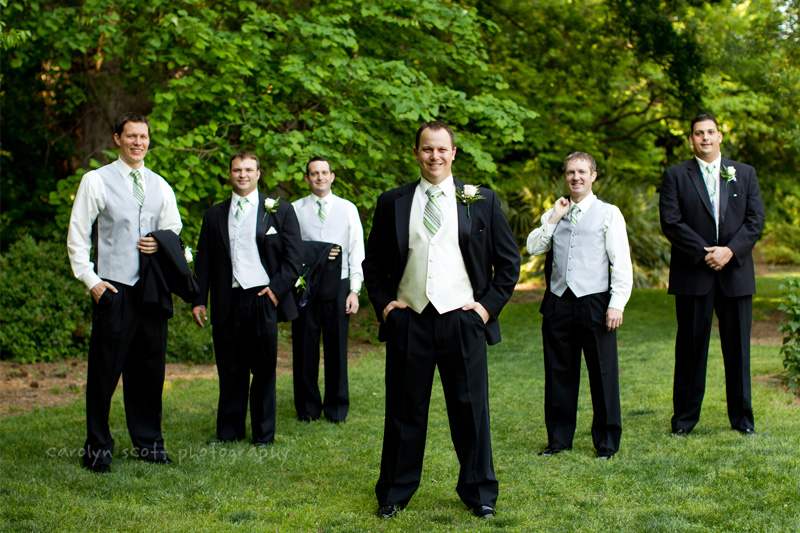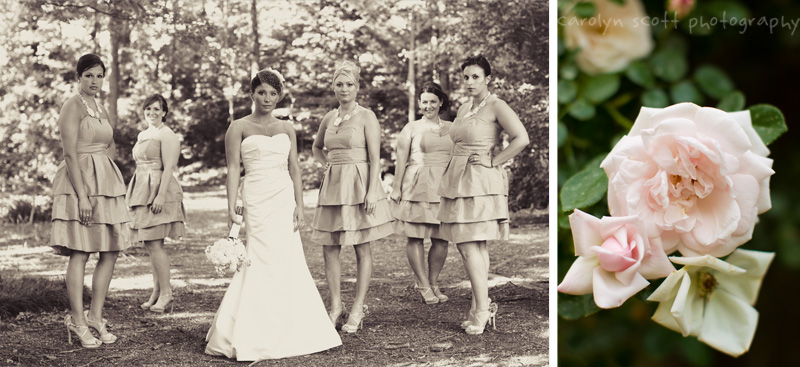 What a gooorgeous group of ladies!! And their green tealength dresses were adorable!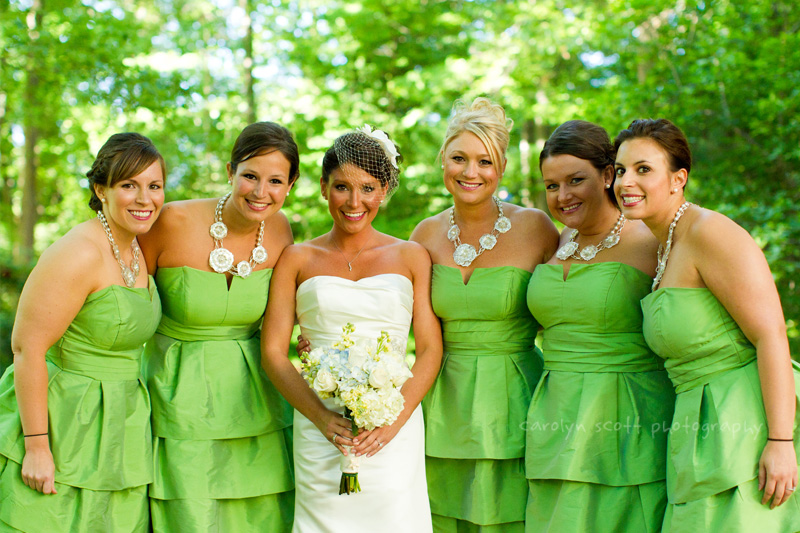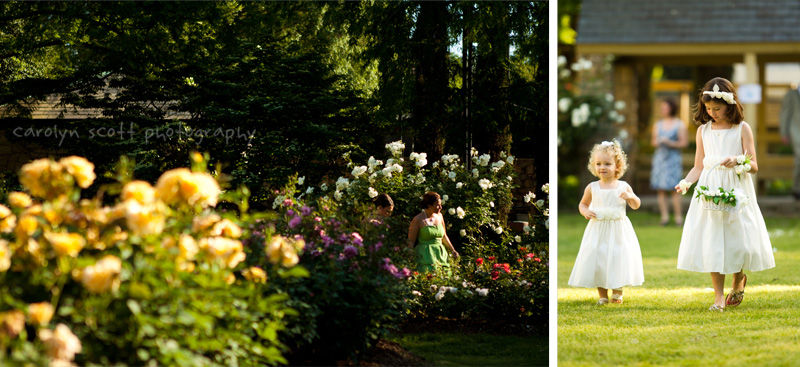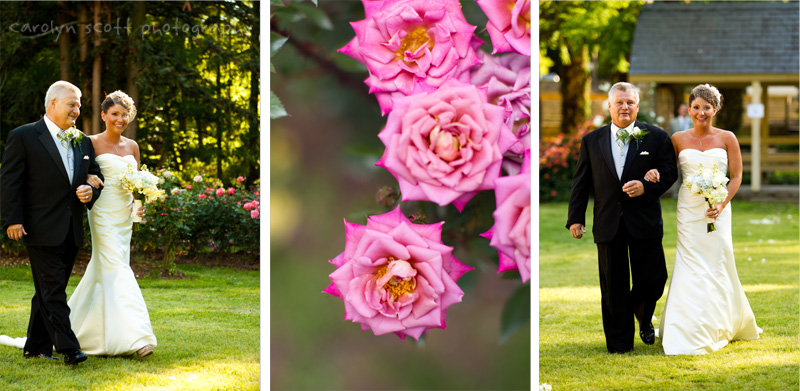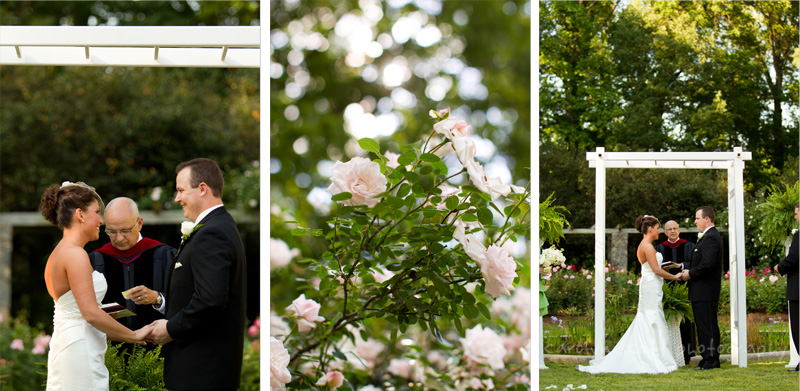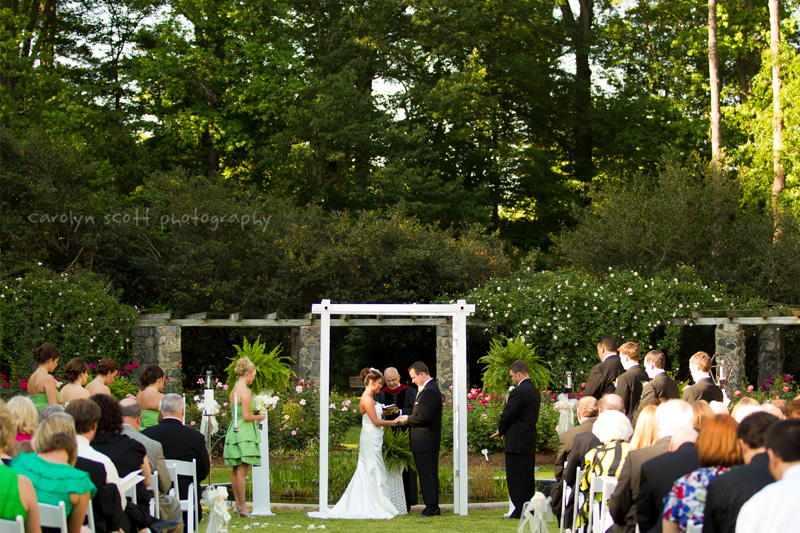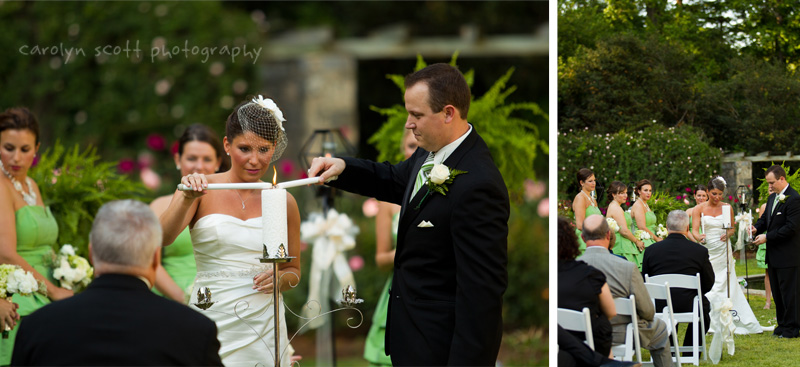 I love this shot Geoff got of the mini orchestra in the Rose Garden. :)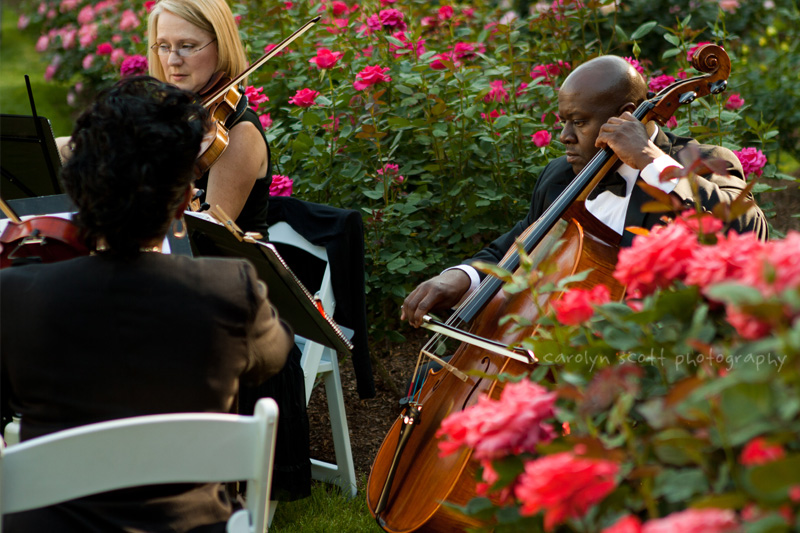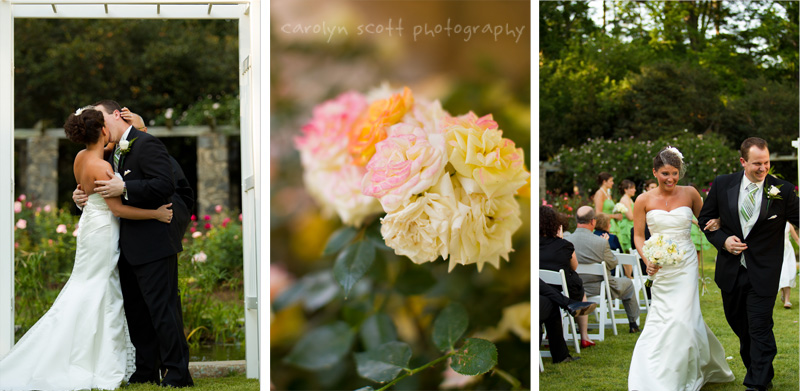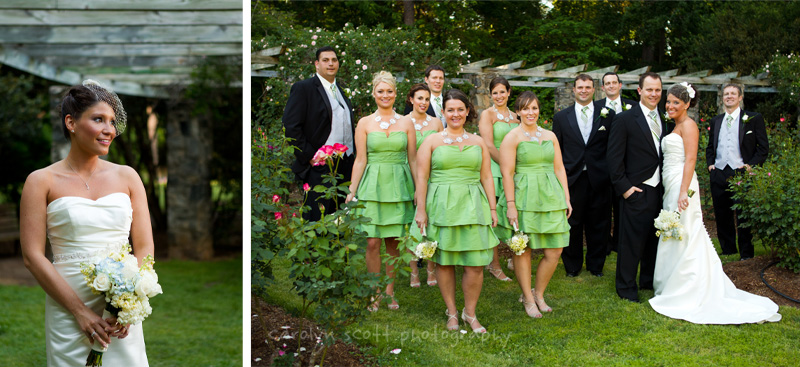 I'm not quite sure how to preface the following set of portraits other than to say that Heidi is drop-dead amazingly gorgeous, Aaron makes a happy and handsome husband, the roses in the garden were exquisite, and the light was totally on our side. THESE PICTURES ROCK, if I do say so myself. ;)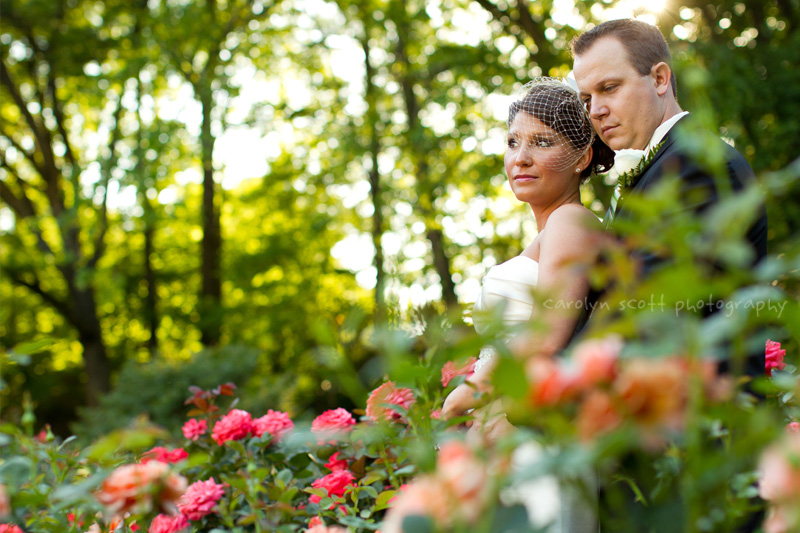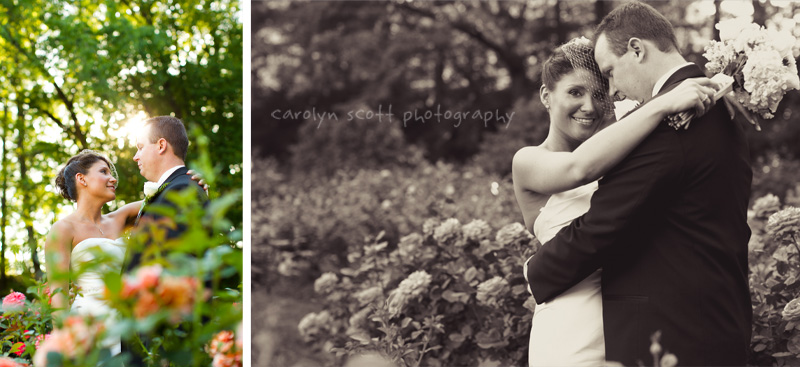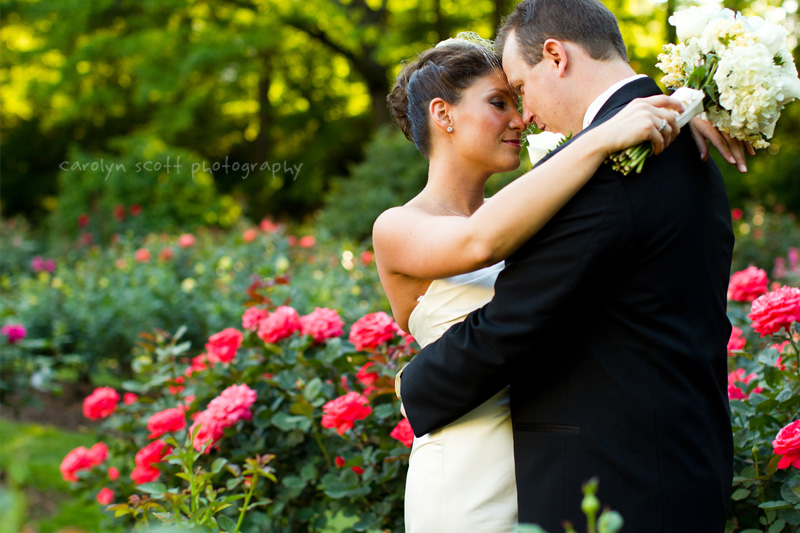 Seriously – what a stunning bride. Aaron, you should probably have this photograph printed and placed in every available spot at your job just to make your coworkers jealous.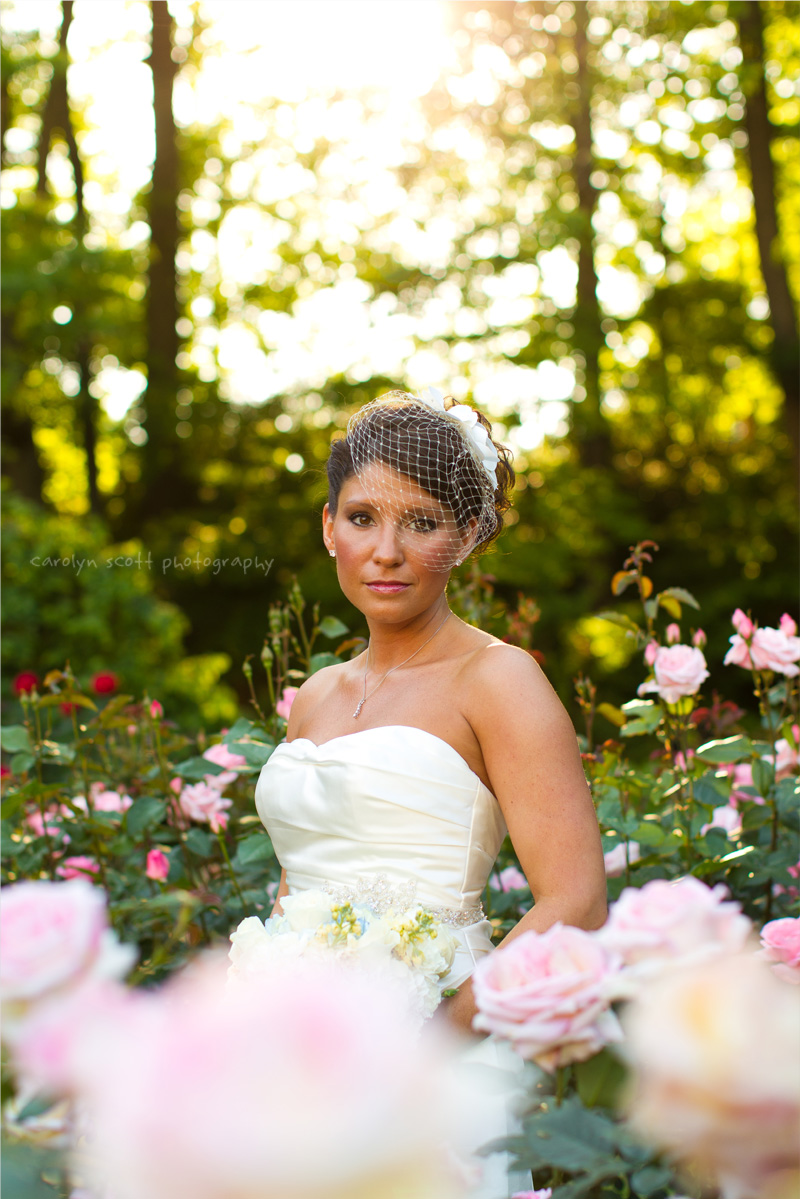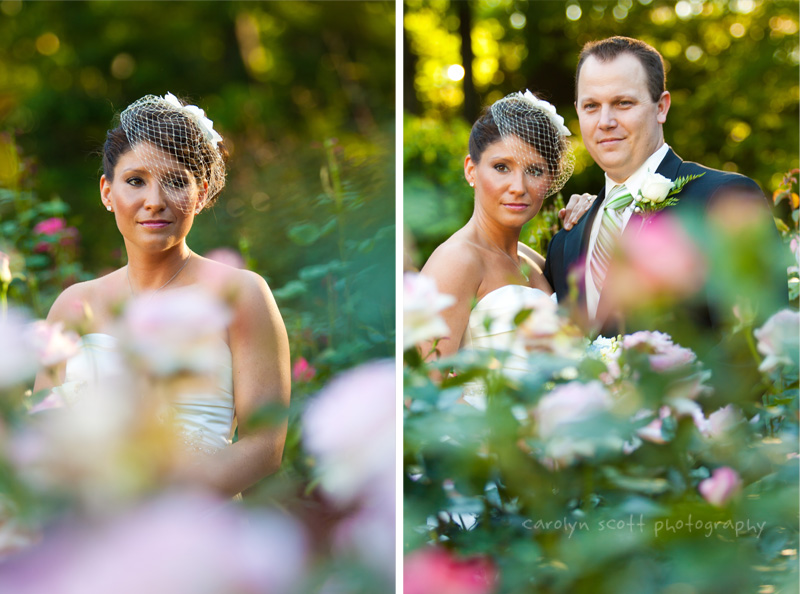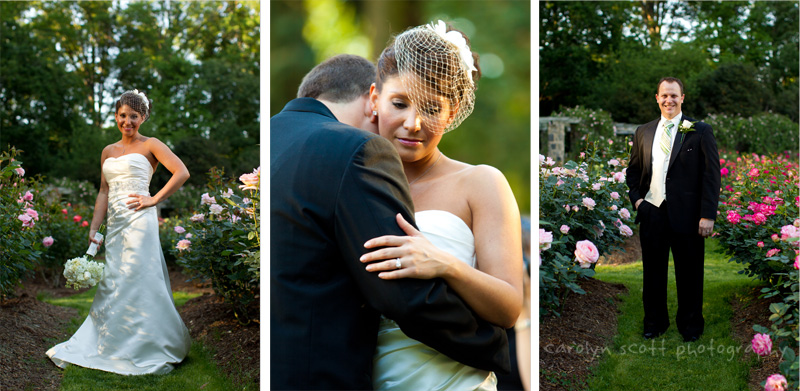 I have been getting more and more into dramatically lit portraits. Thanks for these, perfectly placed sun! You are the best sometimes.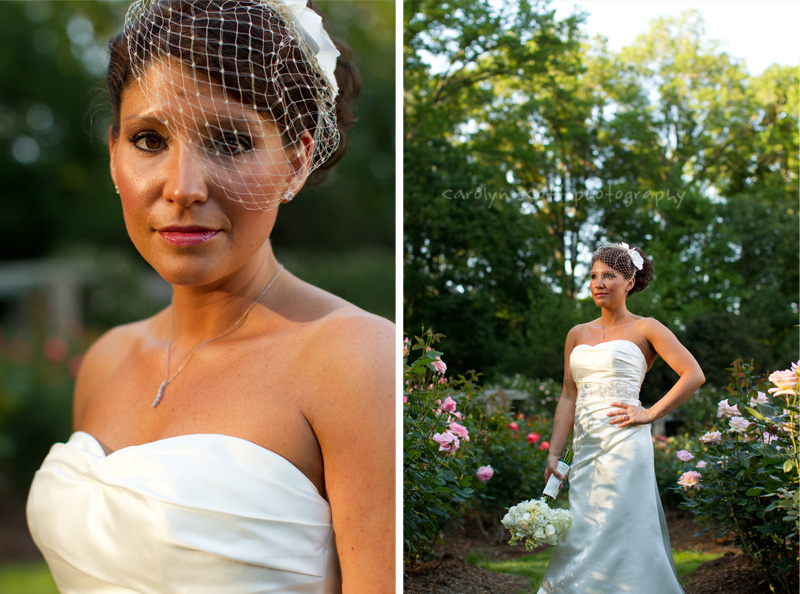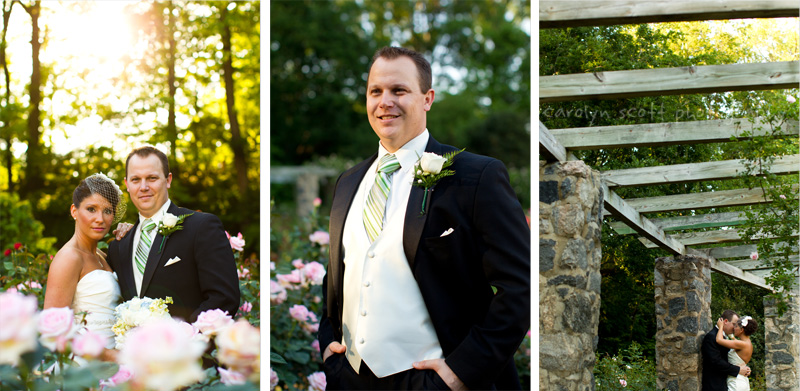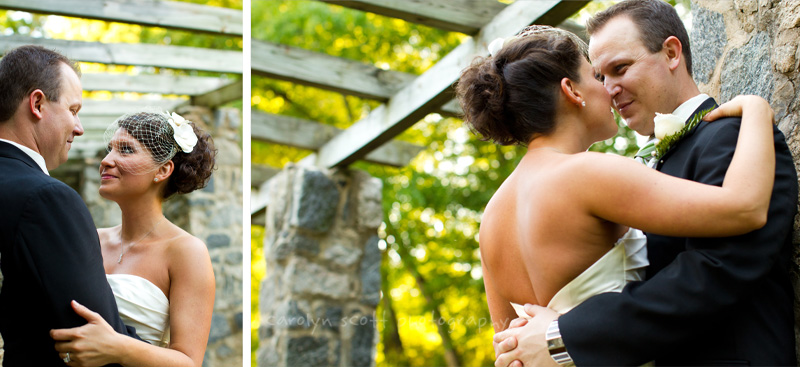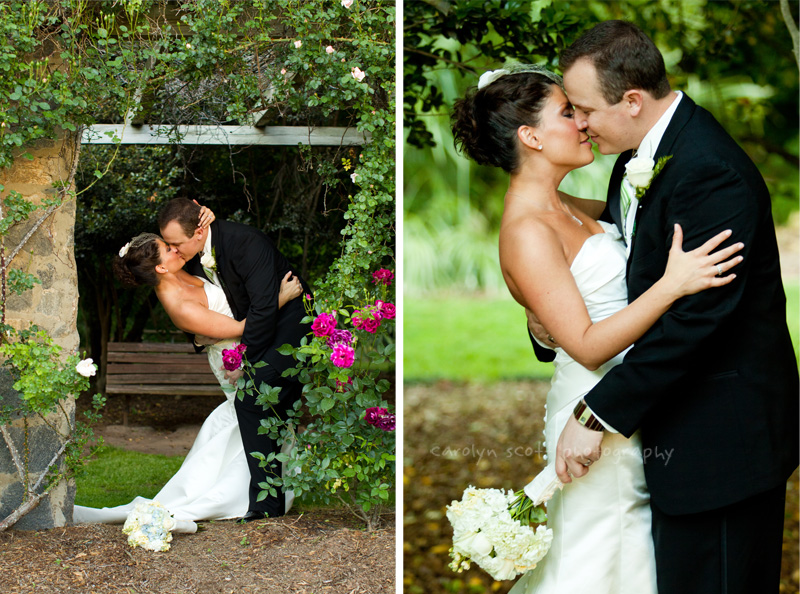 Horray for the Sheraton! Heidi and Aaron's reception was held in the Hannover Ballroom, which was awesome, and the coordinator (Joanie Waters) and the DJ (Paul Fitts) did a great job!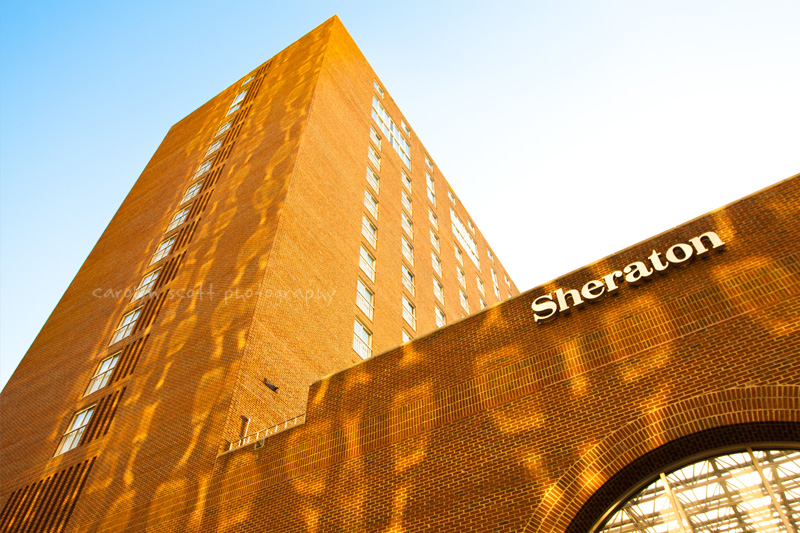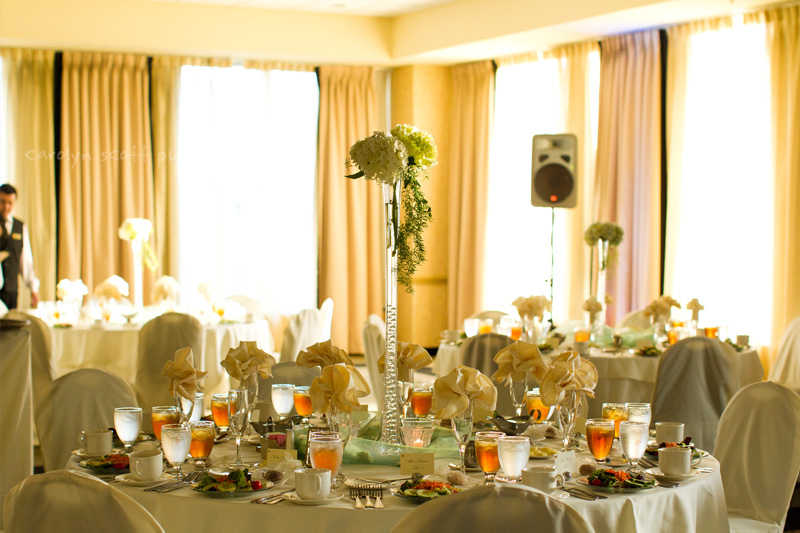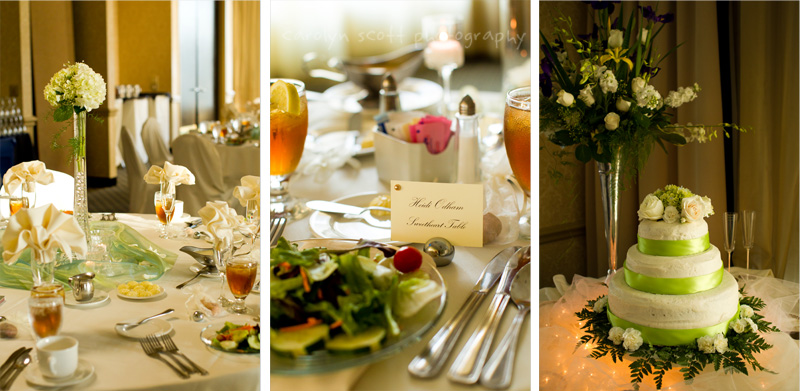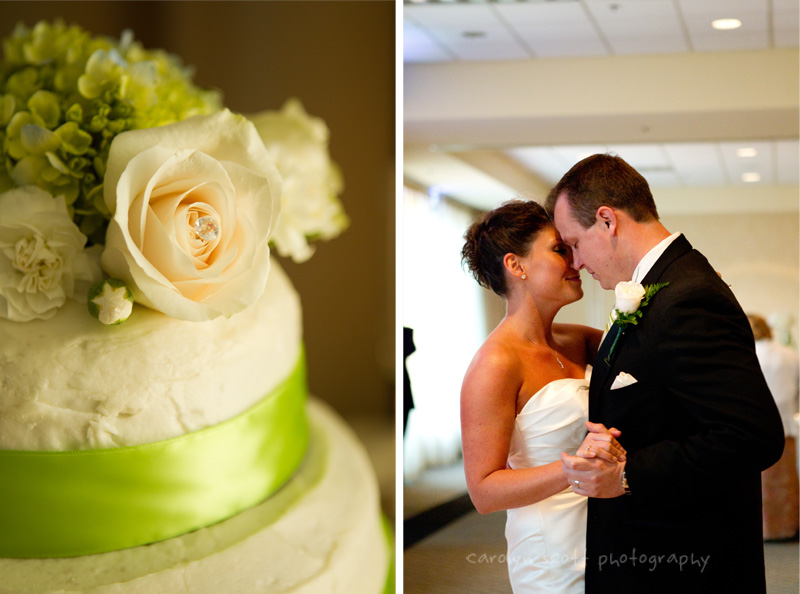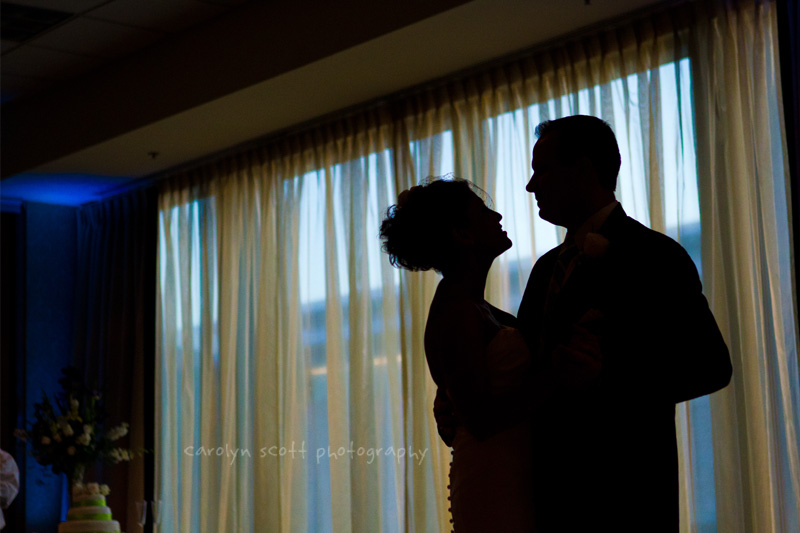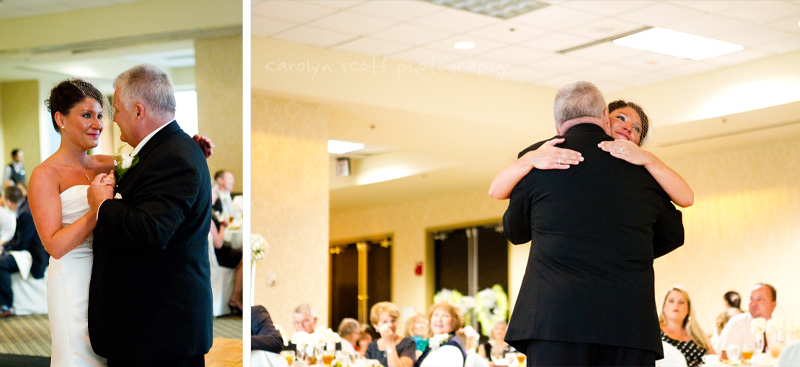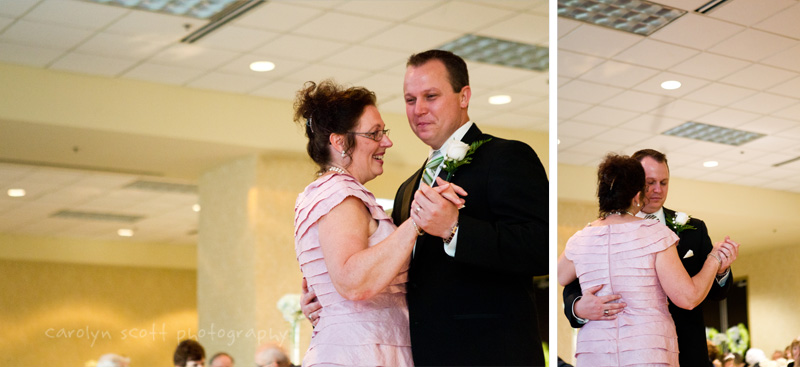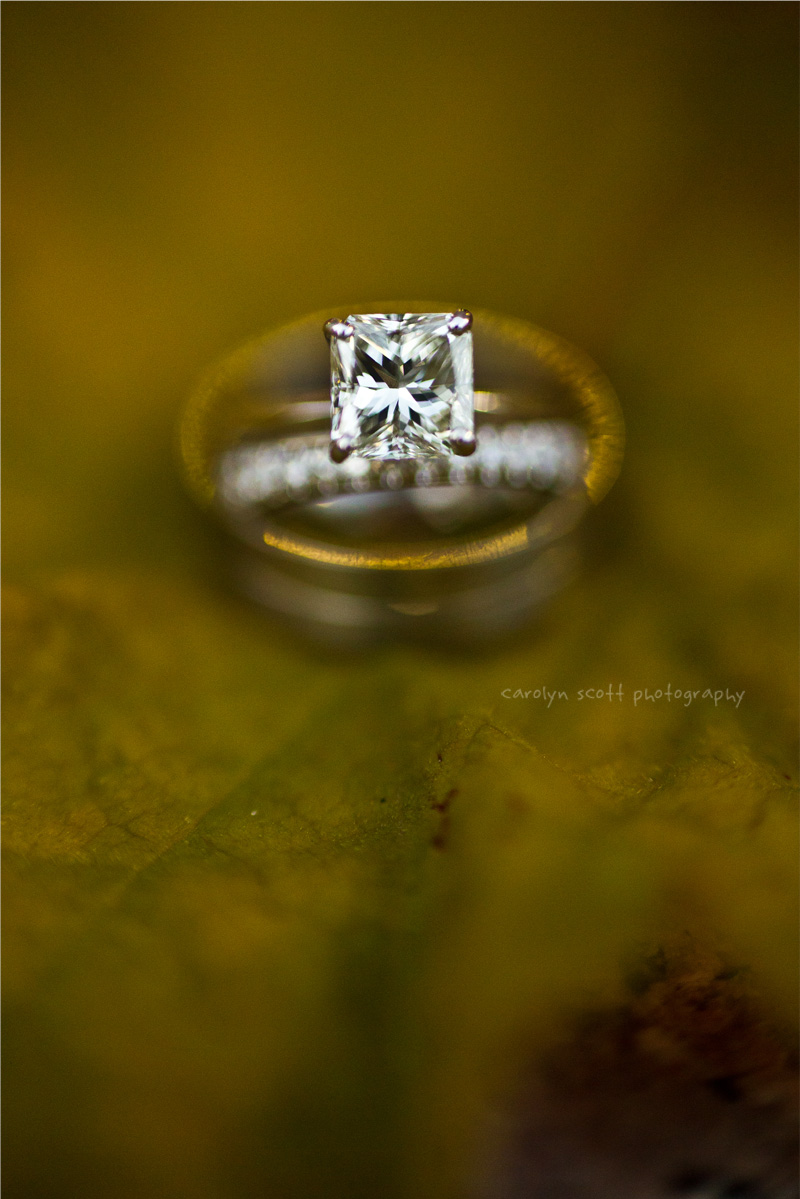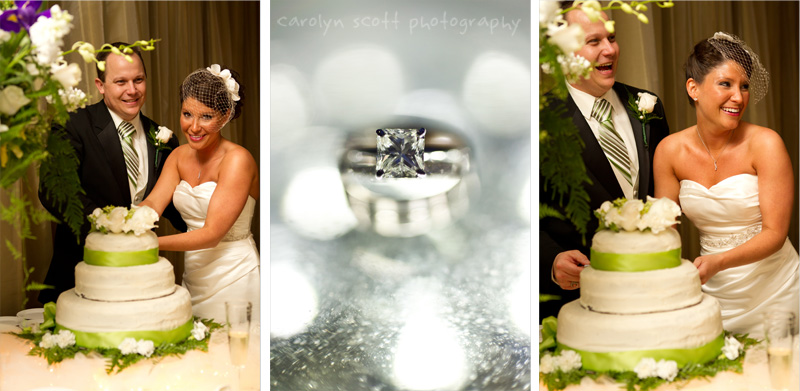 The couple made a guest signing book out of their engagement photographs they took with me – and I loved that someone commented on Aaron's poodle hat. That, too, was one of my favorites, Stacy. ;)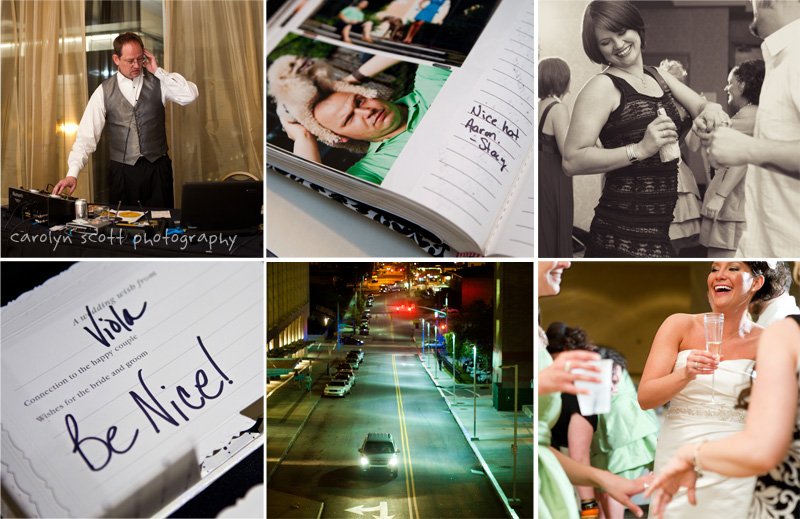 Thank you, Heidi and Aaron, for a beautiful wedding and reception! We love love love these pictures and hope you do too. :)