Team ChrisKris is back! This time there was no pizza, but there was a wedding instead! There was also lots of talk about Krispy Kreme (the best man has an app on his phone that alerts him whenever the donuts are hot), and lots of smack-talk between Chris and Kristen about who's better at Call of Duty (I'm not getting involved in this debate). Between the donuts and video game smack-talk, there were also some Lego Movie references (thanks for getting "Everything is Awesome" stuck in my head again, Chris), and the general agreement between everyone present that Daryl is the best character in the Walking Dead. If you can't already tell, it's like Chris and Kristen are Geoff and I's life partners… except in reality they're each other's life partners instead of ours, and they live in Charlotte so it's hard to see them. But in spirit, it's nice to know that there's another couple out there spending their evenings reading and/or arguing about video games. We like them!
We also like their families (because everyone was hilarious) and their friends (because everyone was hilarious). When you're having a smaller, intimate wedding, it helps when your people are nice and funny (and willing to hop over construction barriers without complaining). There was a hot chocolate bar (with Batman cups!) and a lot of books and purple accents and amaaaazing food and a lot of really entertaining dancing (Chris's dad, we're talking to you). Everyone was so entertaining and fabulous that, if we can think of a way to just start quietly and slyly showing up at this group's family functions, we totally will. But for now we'll have to settle on seeing them when we can and loving them all from afar.
Everything is awesome… everything is cool when you're part of a team…!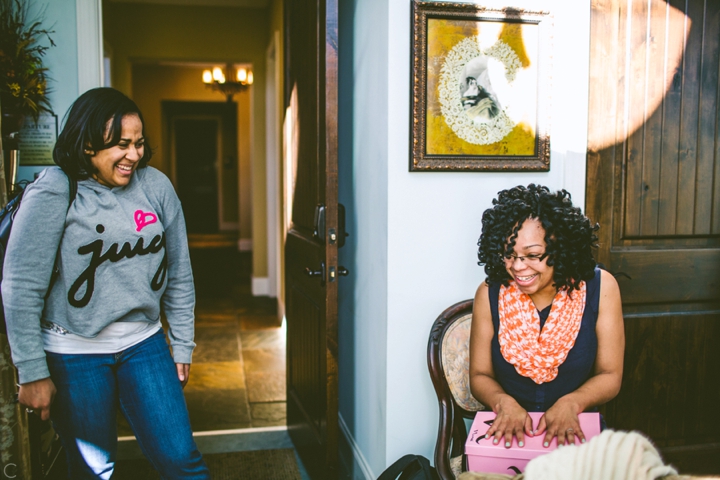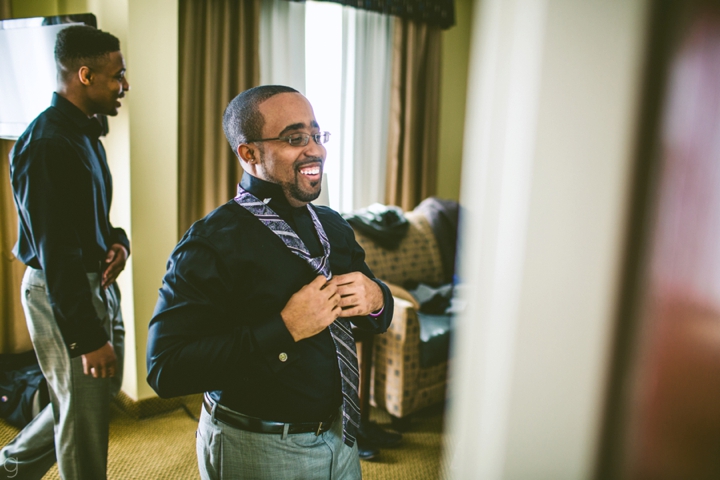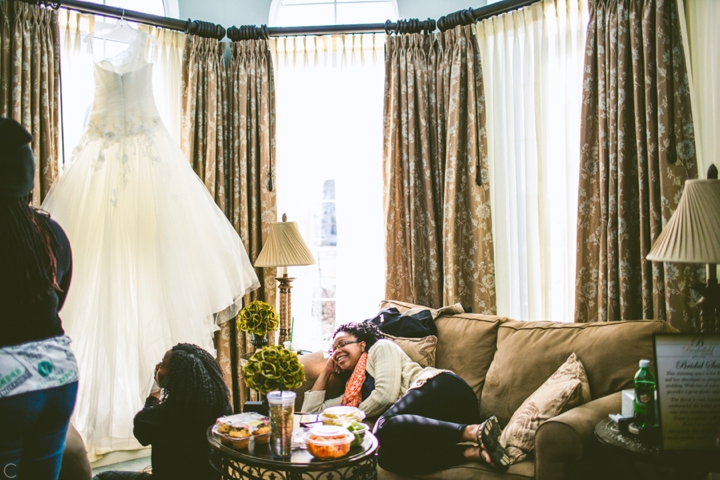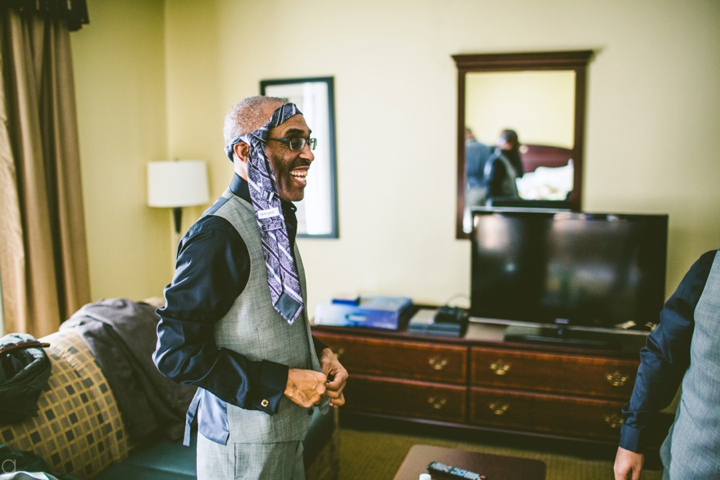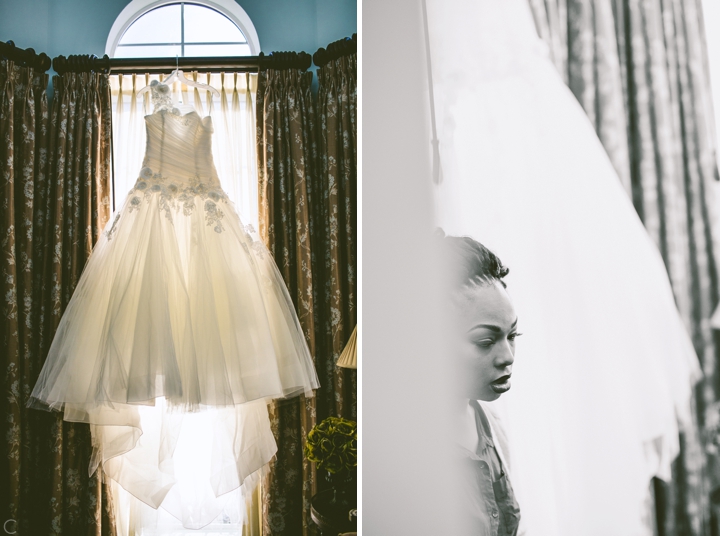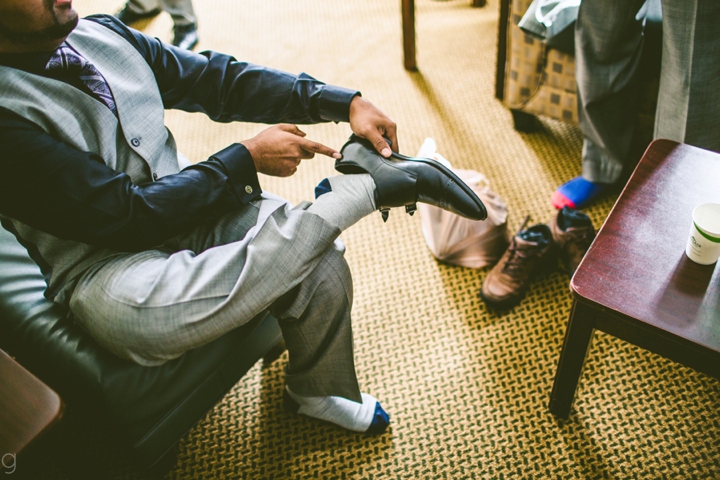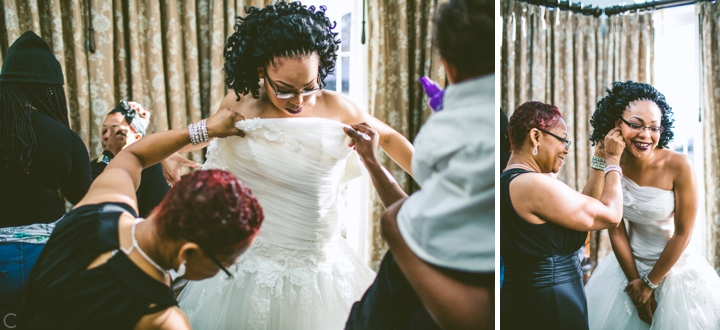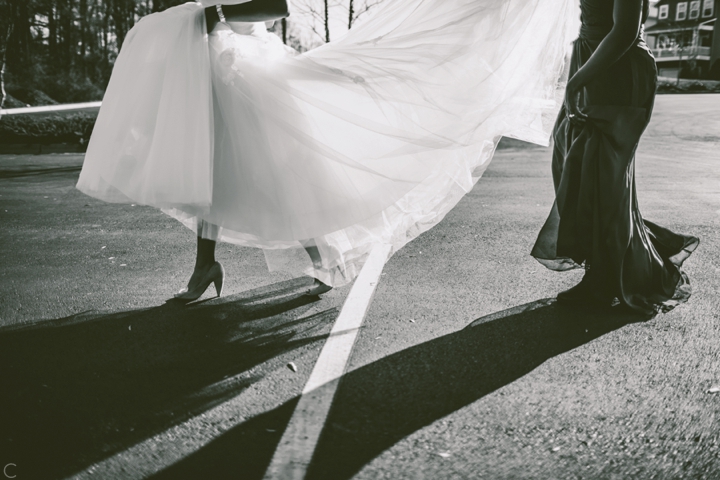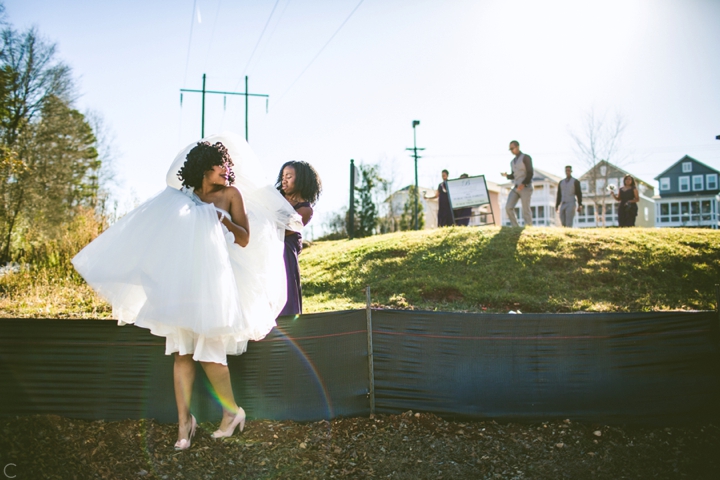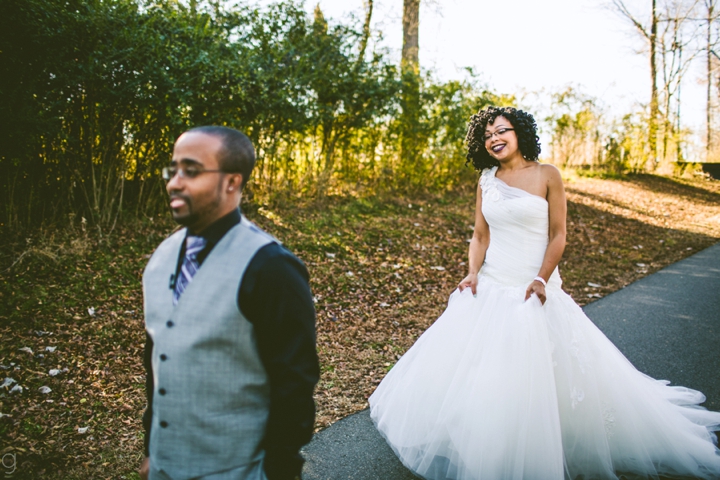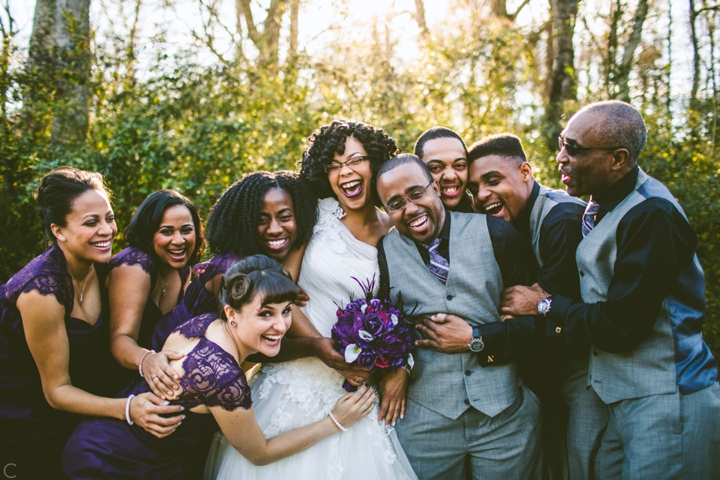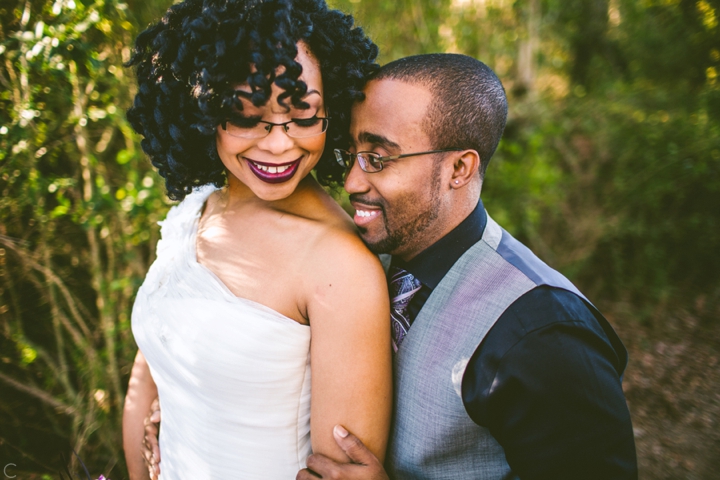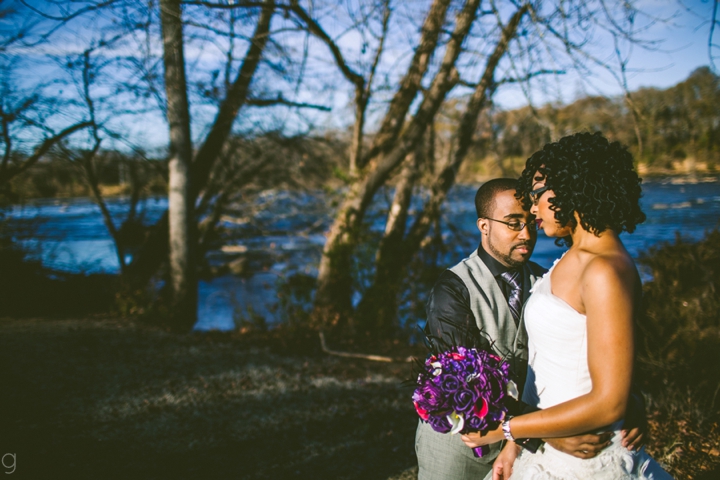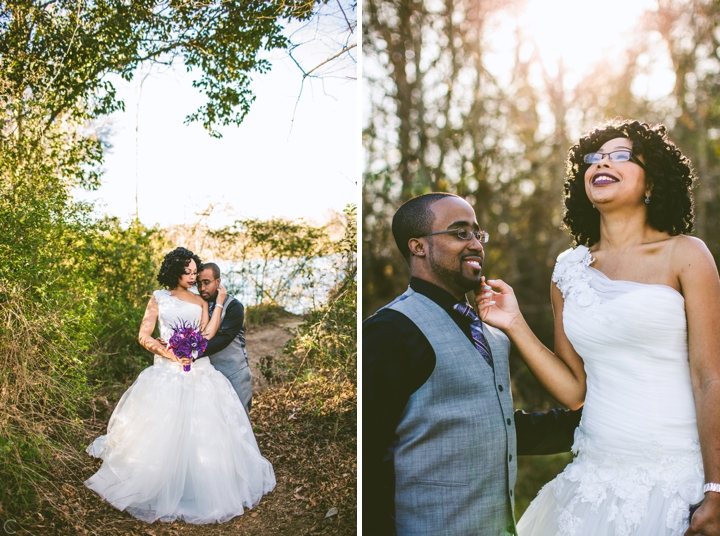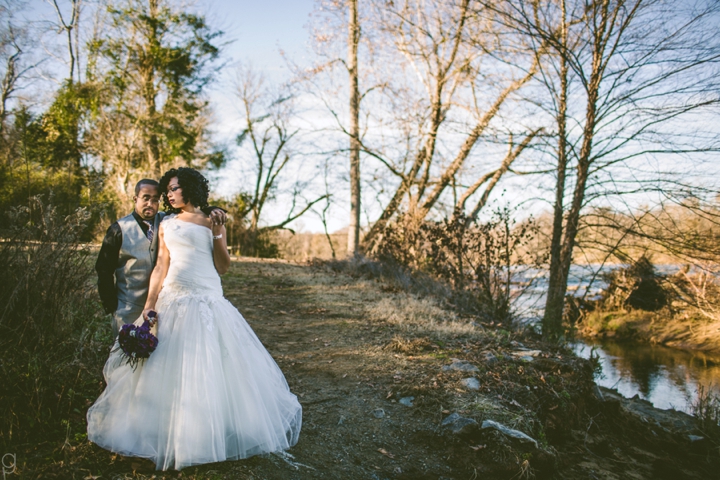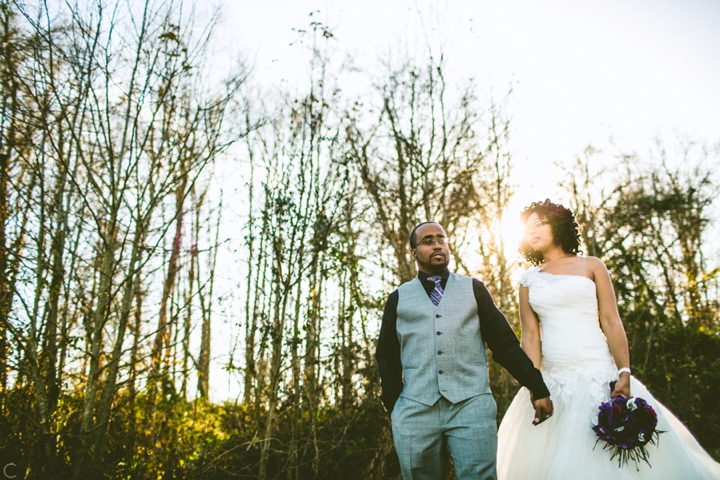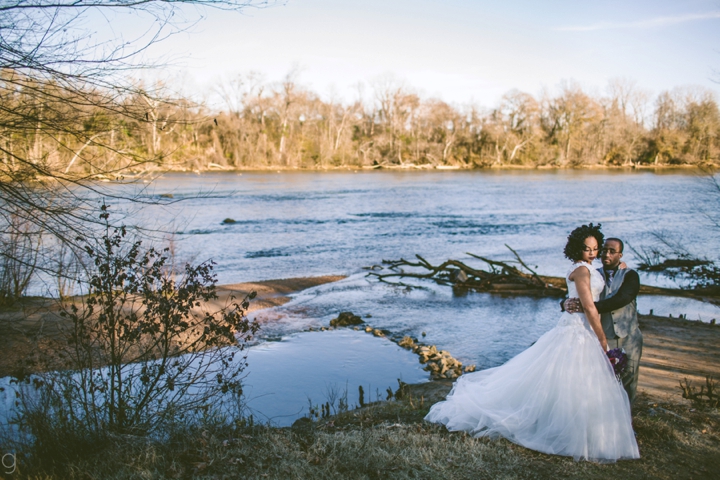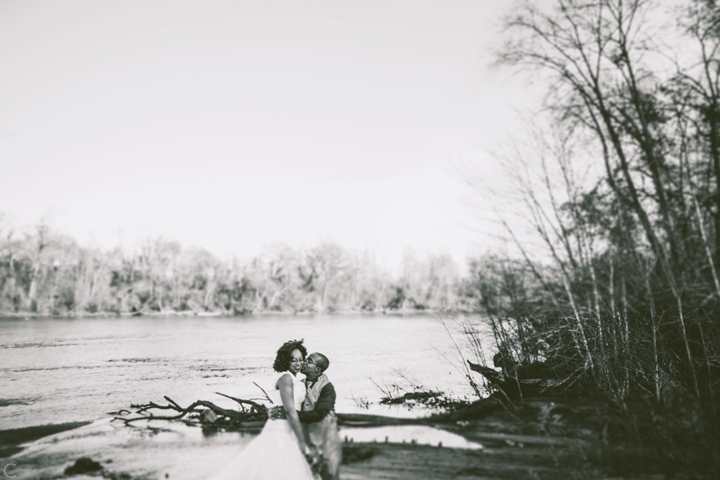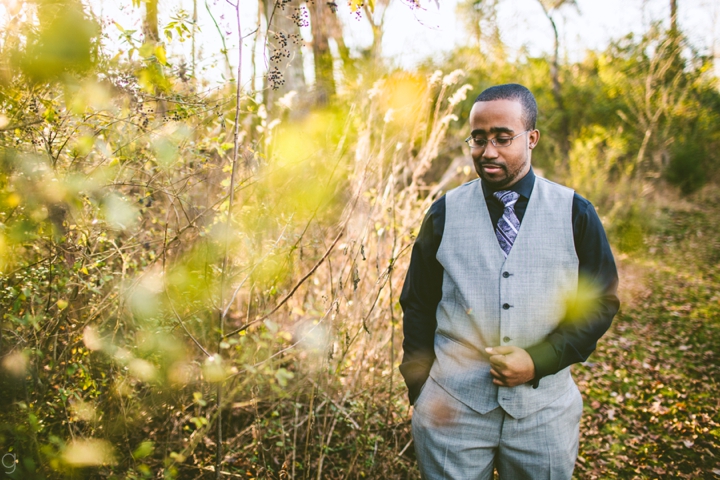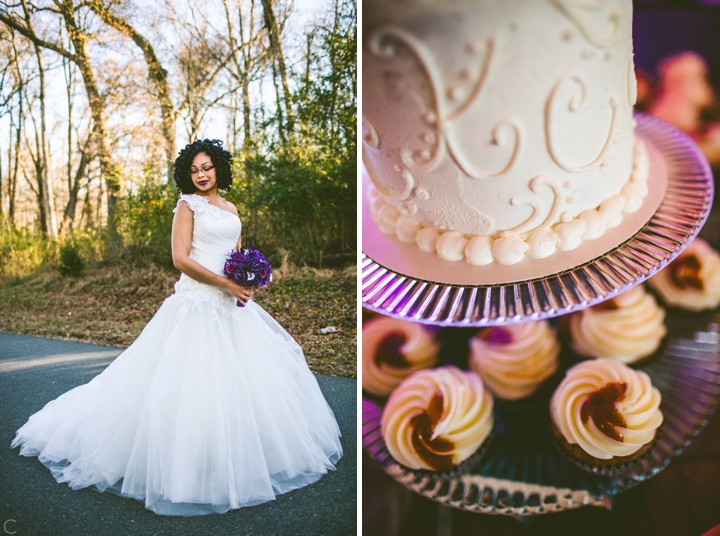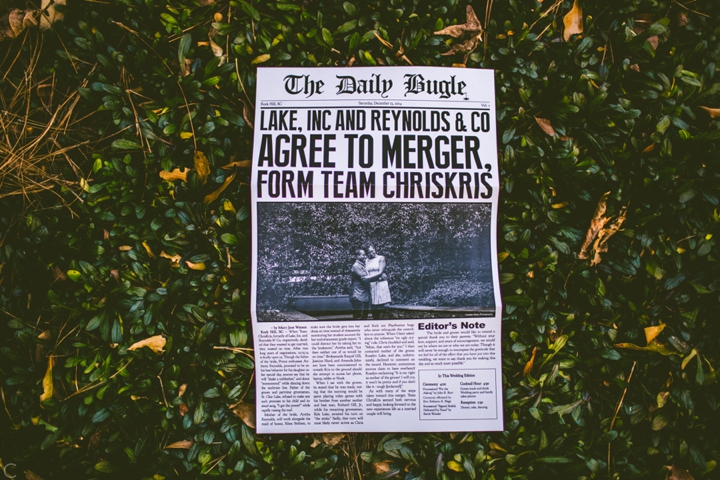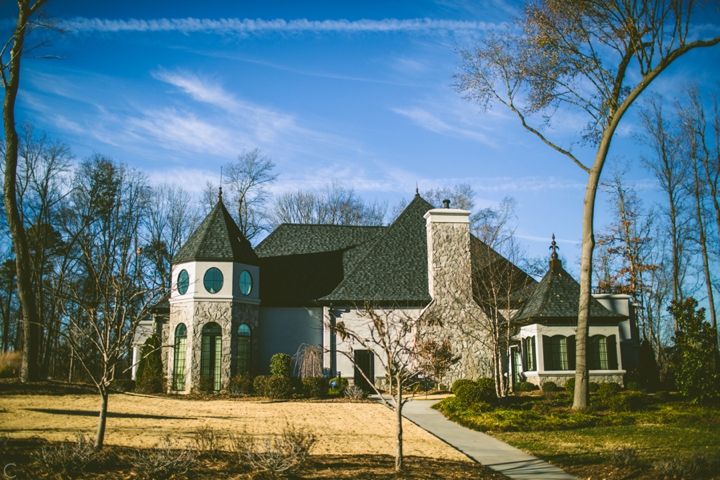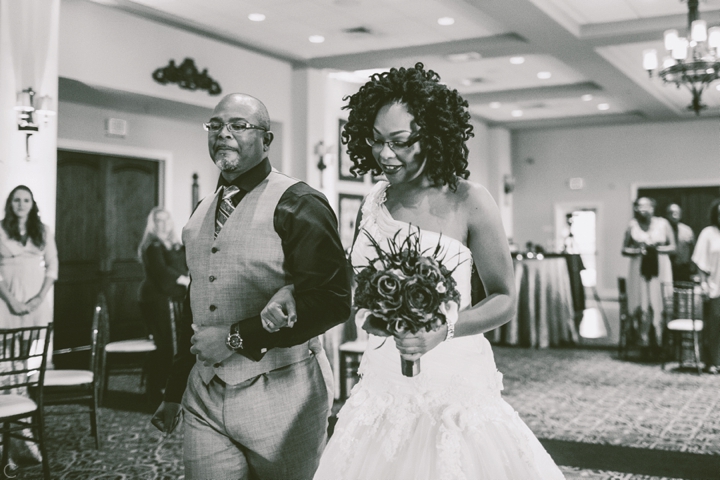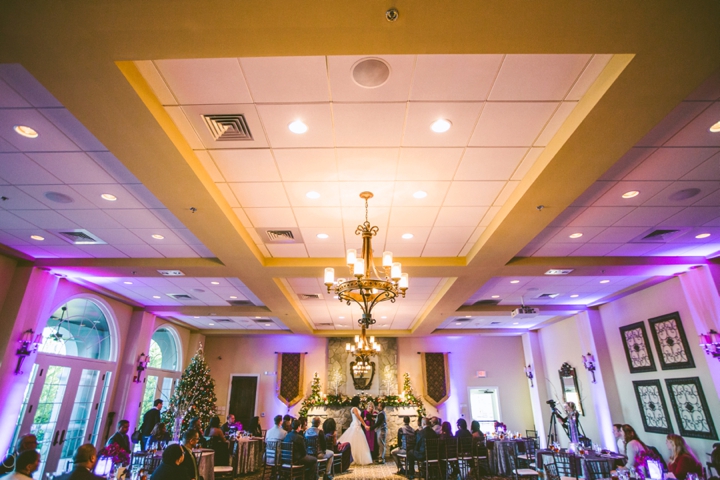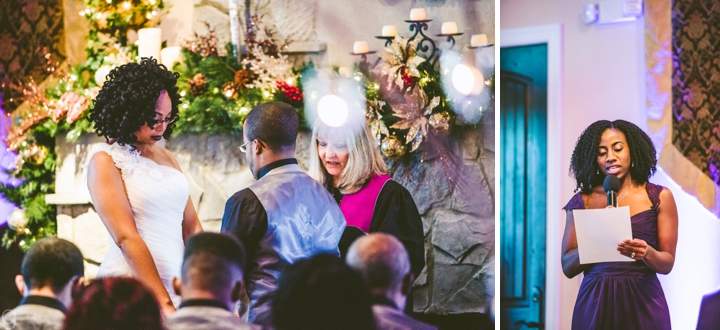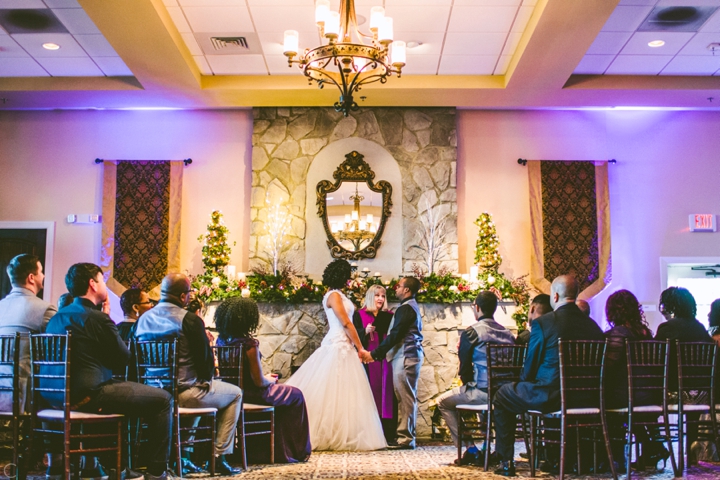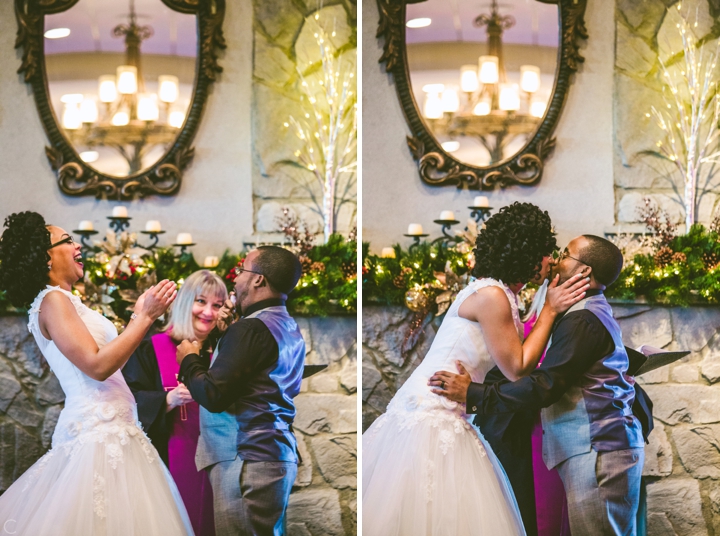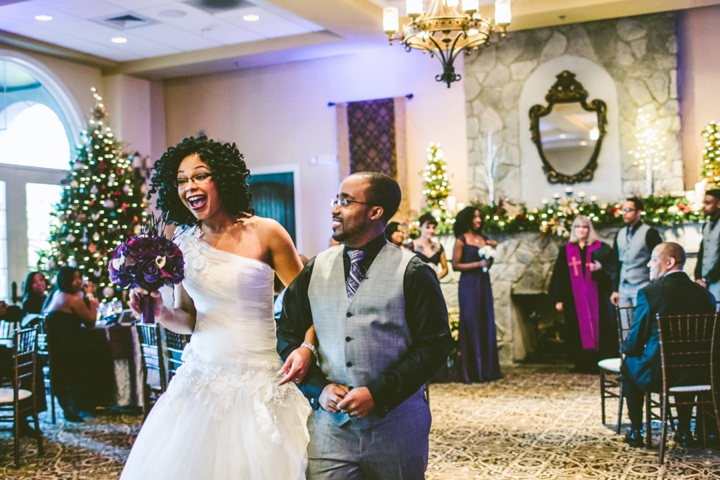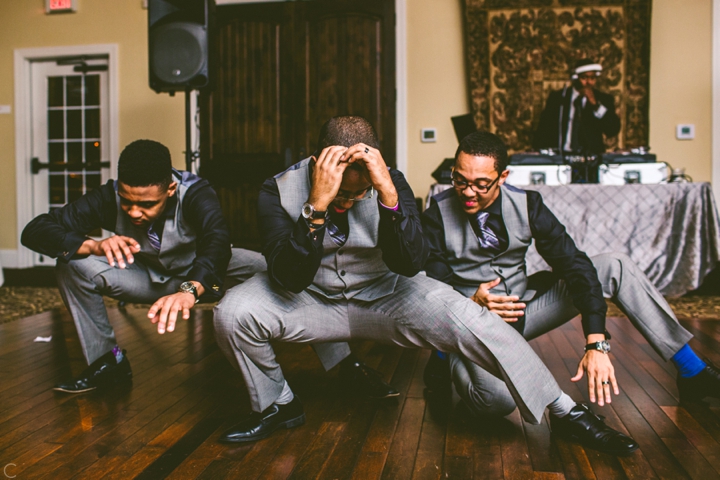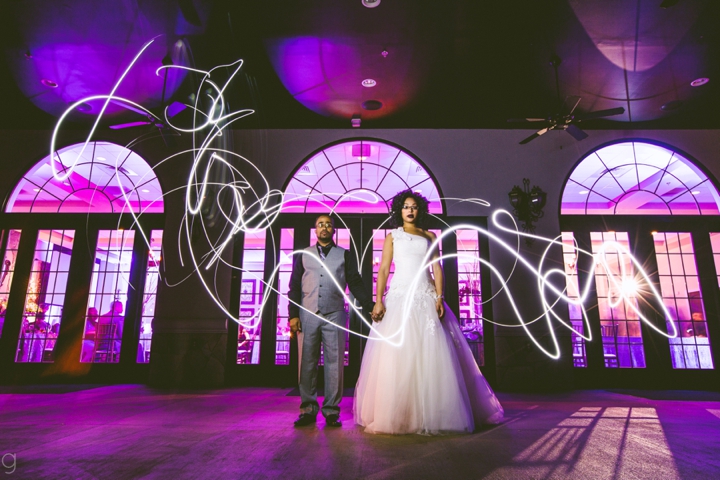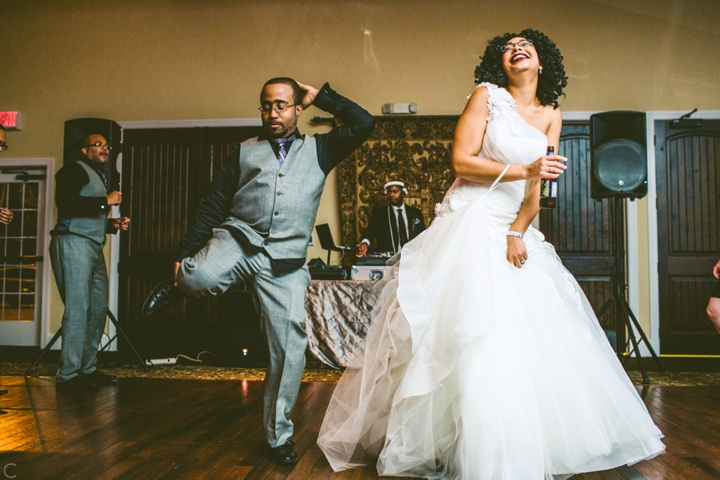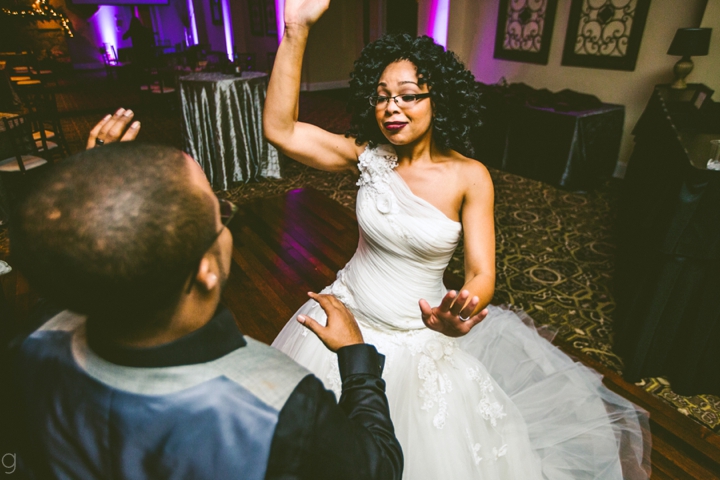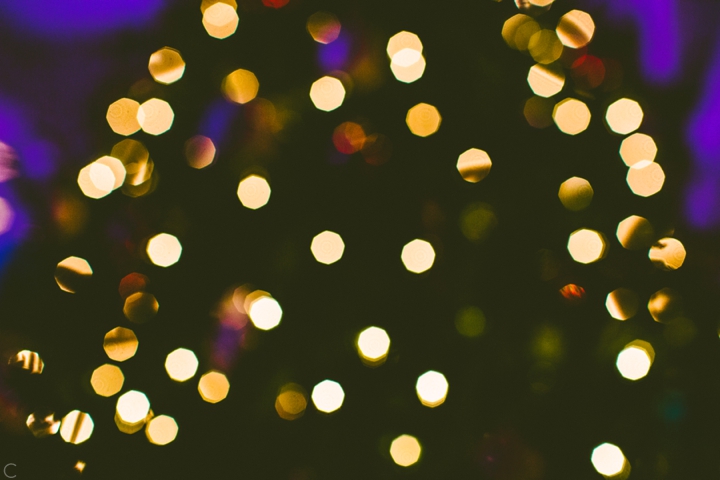 Date: December 13, 2014
Ceremony and Reception Venue: Brakefield at Riverwalk // Rock Hill, South Carolina
First Dance Song: "Living for the Love of You" – Isley Brothers
Kristen's Occupation: Eternal Student
Chris's Occupation: IT
How You Met: College
Interesting Bride Fact: Lives in the south, hates grits.
Interesting Groom Fact: Had never seen the Neverending Story before meeting Kristen.
Honeymoon Destination: Minimoon – Asheville. Honeymoon – Hawaii!
Vendor Credits: Officiant – Rev. Rebecca Nagy | DJ – DJ Shogun | Florist – April's Floral Expressions | Cake – Polka Dot Bake Shop | Caterer – Family Catering Services | Hair – Hiliary Wilson of Salon No Mirror Needed | Makeup – Joy of Flawless Makeup Art | Videographer – HoneyDew Films | Coordinator – Ivy Honeycutt of The Silk Veil Events