last month i held an end of summer contest to thank my blog and newsletter readers for referrals. the winner would receive a free session and 50 4×6 proofs. derica justice was the lucky winner! she wanted to use her session for new portraits of her and her hubby ian, who haven't had pictures since their wedding a few years ago. i was super excited to work with derica as she is our fantastic invitation/program/thank you card designer for our wedding!! (pictures of our invitations and interview with derica coming soon).  we loved derica's work and i thought it was cool that we got this chance to both sort of work with each other's business. cool!
they wanted some fun and funky pictures downtown with their dog maggie, who was super adorable and well-behaved even though she is terrified to walk over grates, which i found adorable. :)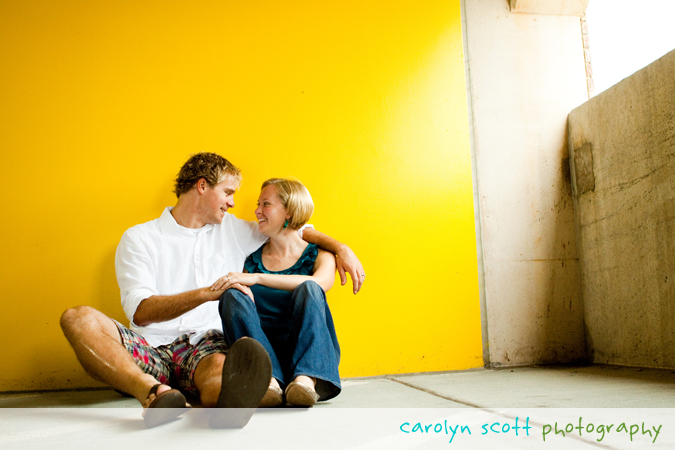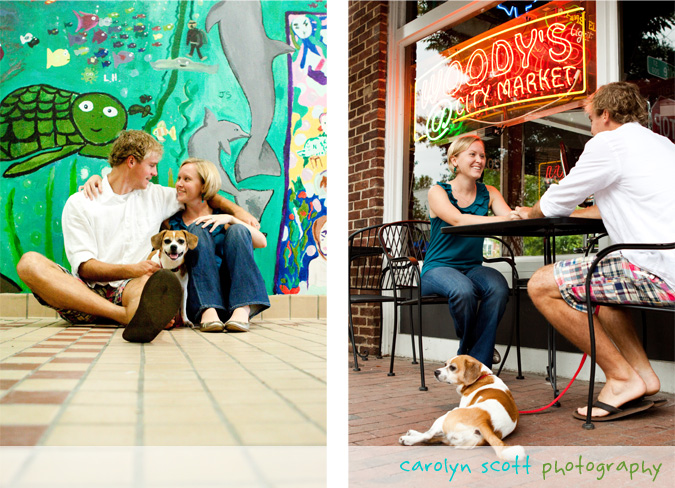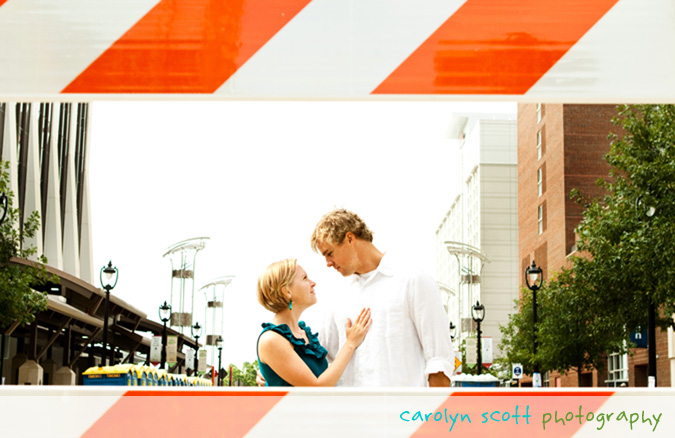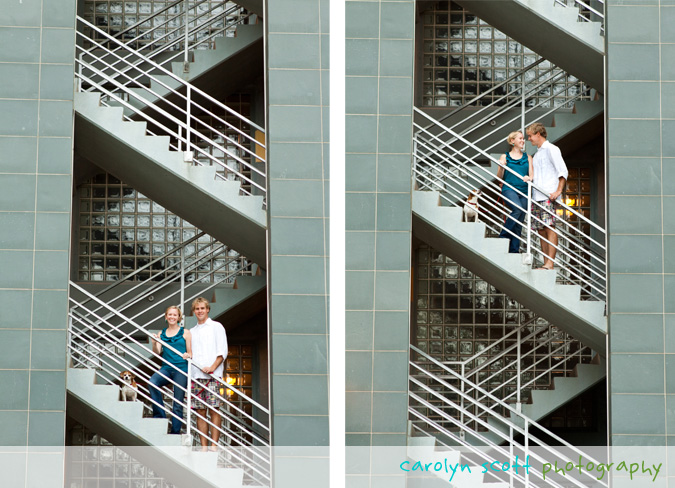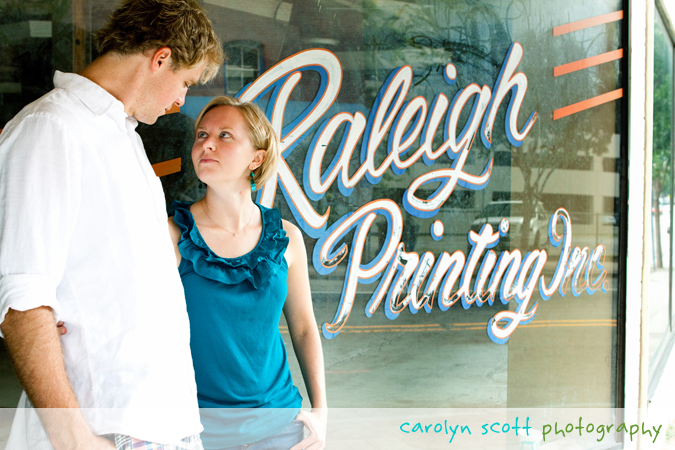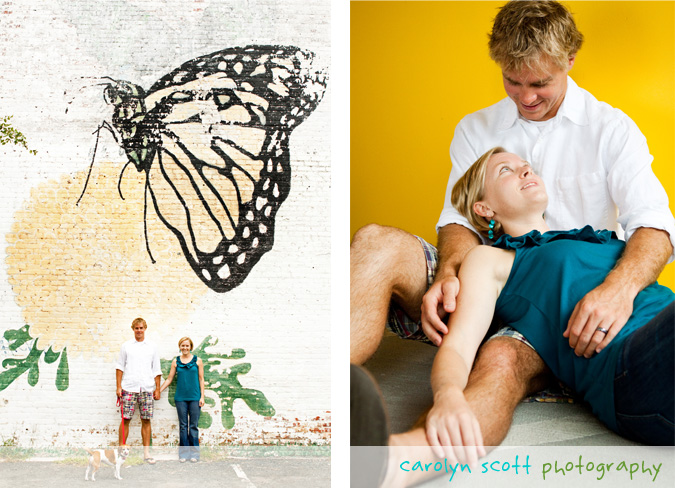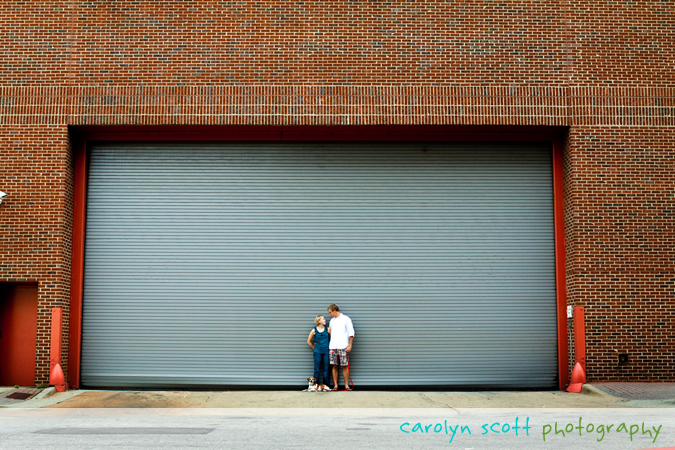 they wanted their picture by the NC state logo which was sandwiched between duke and unc…and while duke got the cold shoulder, ian decided to take care of unc by positioning this hand over their logo. ;)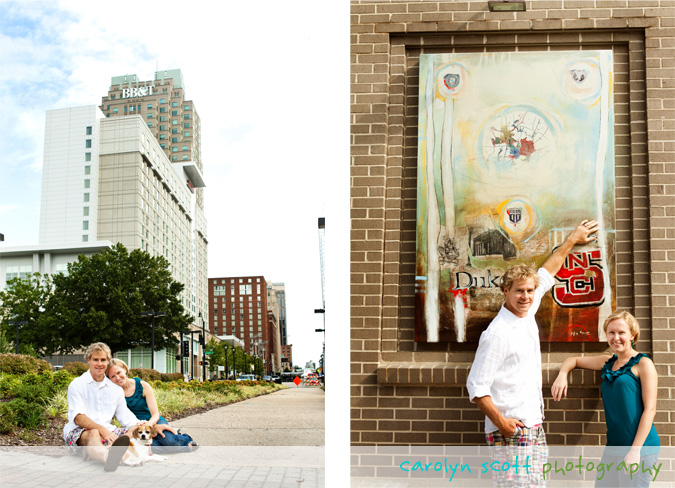 successfully loitering!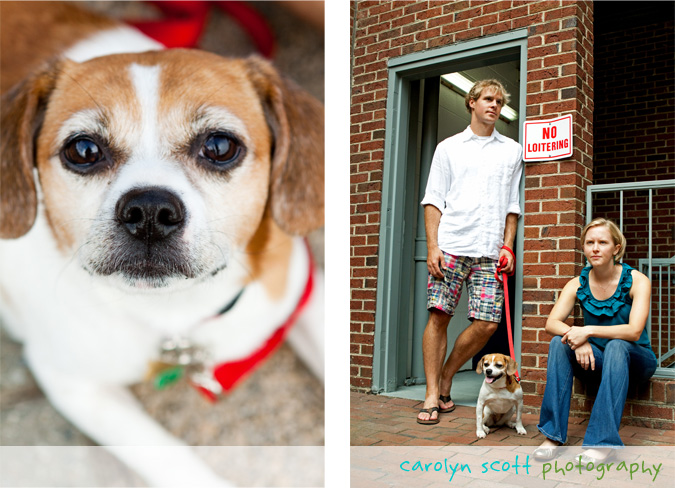 i had a super time out with this adorable couple and the pup! congratulations on the win, guys! and be looking out for derica's upcoming invitation vendor interview soon!