Another Pittsburgh session! This time in the cit-ay itself and of one of my oldest friends, Ginny. :) *Note: Ginny's real name is Angela for the record, but I haven't called her that since the 8th grade, so I think it's fair to say that it's Ginny for this blog post. We met at some point in elementary school, I don't even really remember when or how, and have been causing problems for all of our teachers ever since. :) She was one of my wonderful bridesmaids for my wedding and I will be one of hers in the spring! I was super excited to help her pick out a fantastic photographer in Pittsburgh for her wedding, but even more excited to photographer her engagement pictures while I was home, yaaay!
I met Carson a few years ago and the first thing that struck me was that he is exactly. like. Ginny. It's pretty much if you put Ginny into a guy's body and had him walk around and say the same things Ginny would. It's hilarious. Unfortunately for Carson, I have been giving him a hard time since I met him since I basically feel like I'm talking to Ginny. So Carson got to skip all of the formal stuff and went straight into verbal harassment from me. Sorry, Carson. ;) They both live and work in D.C. now but are planning on moving back to the 'Burgh eventually. Their wedding is taking place at a church in New Ken with their reception at Soldiers and Sailors in Oakland. For their engagement photographs, they wanted pictures taken in the Northside in the Mexican War Streets (Geoff and I's old apartment was there!!) and on the North Shore near PNC Park and Heinz Field (Go Steelers!). They wanted them very Pittsburgh-centric… and I think it accomplished just that. :)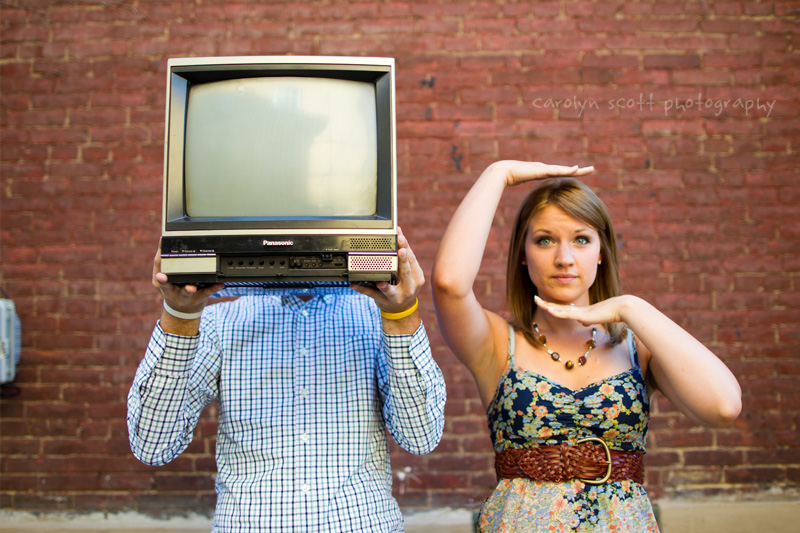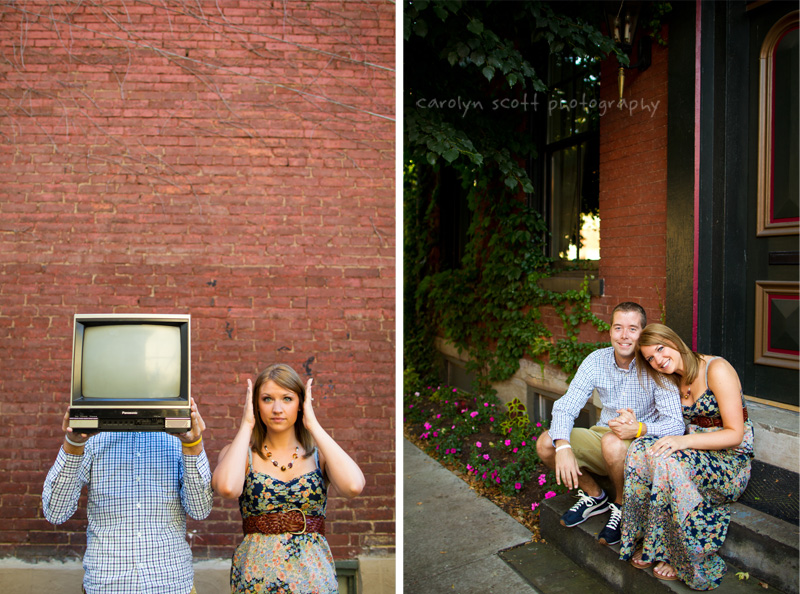 For those of you who've ever parked in Pittsburgh, this photo needs no explanation. For those of you who haven't, putting random chairs in the middle of the street in order to hold your parking spot is a Pittsburgh thing. ;) We found these and used the opportunity.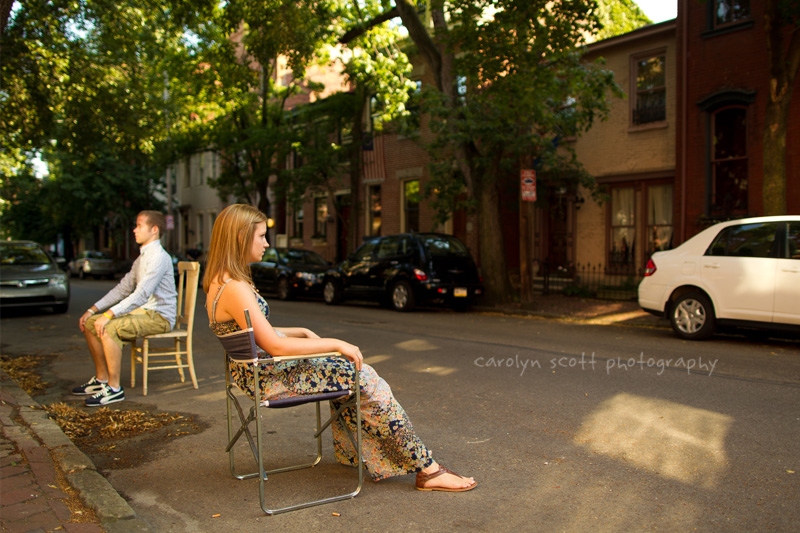 Outside the fence behind our old apartment! Meeemmorrriieeesss….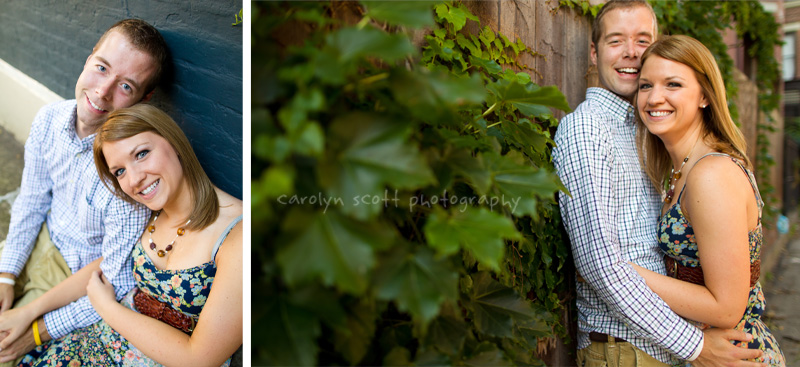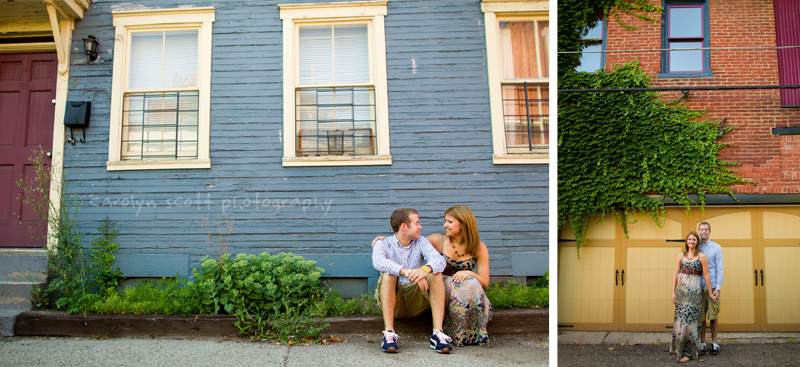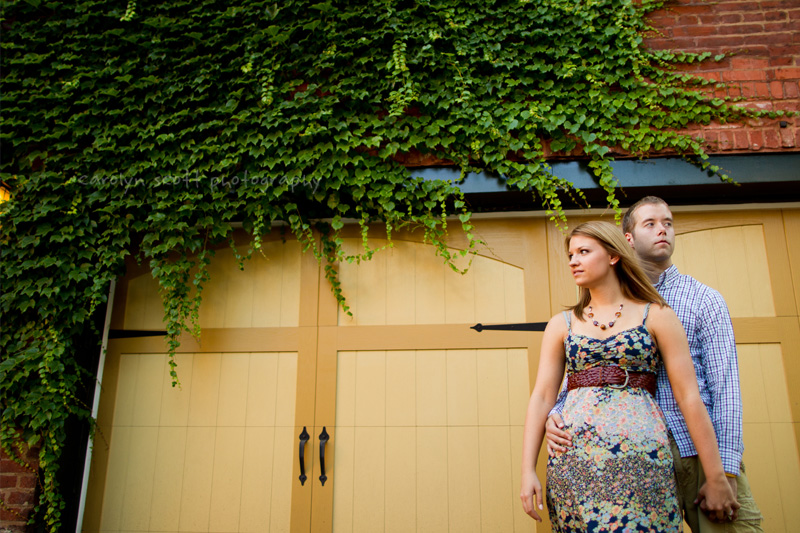 Quick wardrobe change in the car and a jaunt downtown! :) I'm pretty sure Ginny and I spent at least 50% of our elementary school field trips at the Carnegie Science Center. Oh yeah!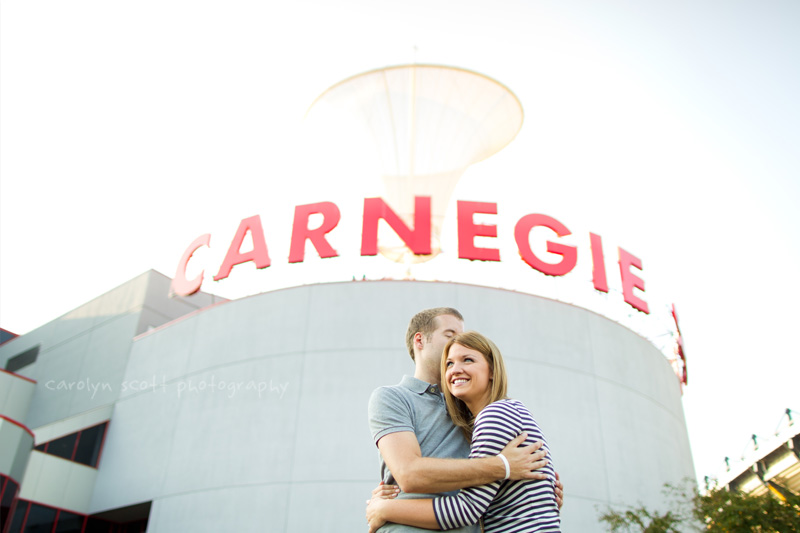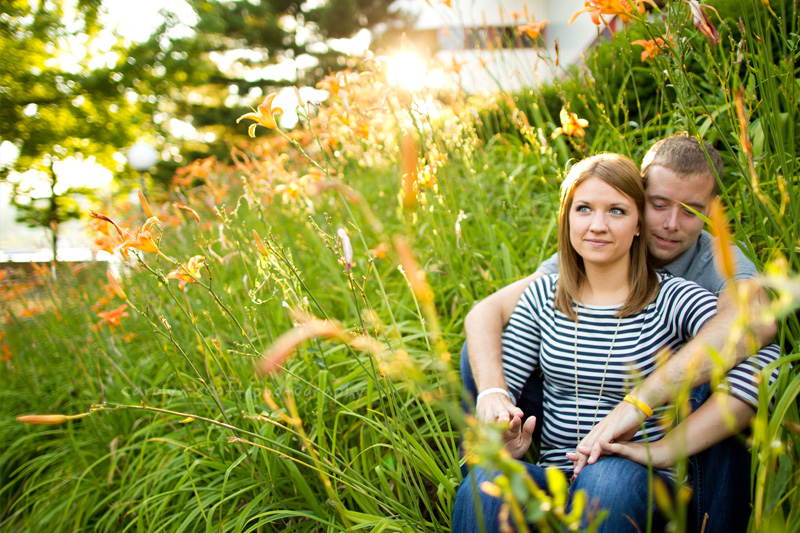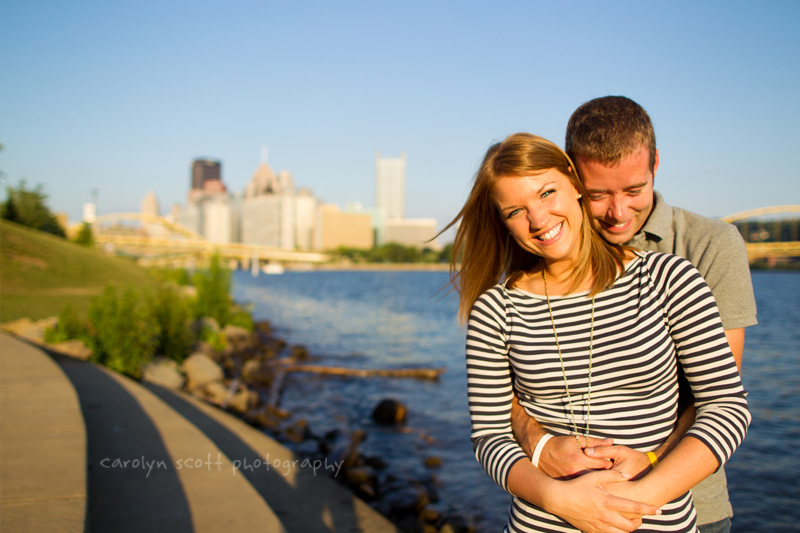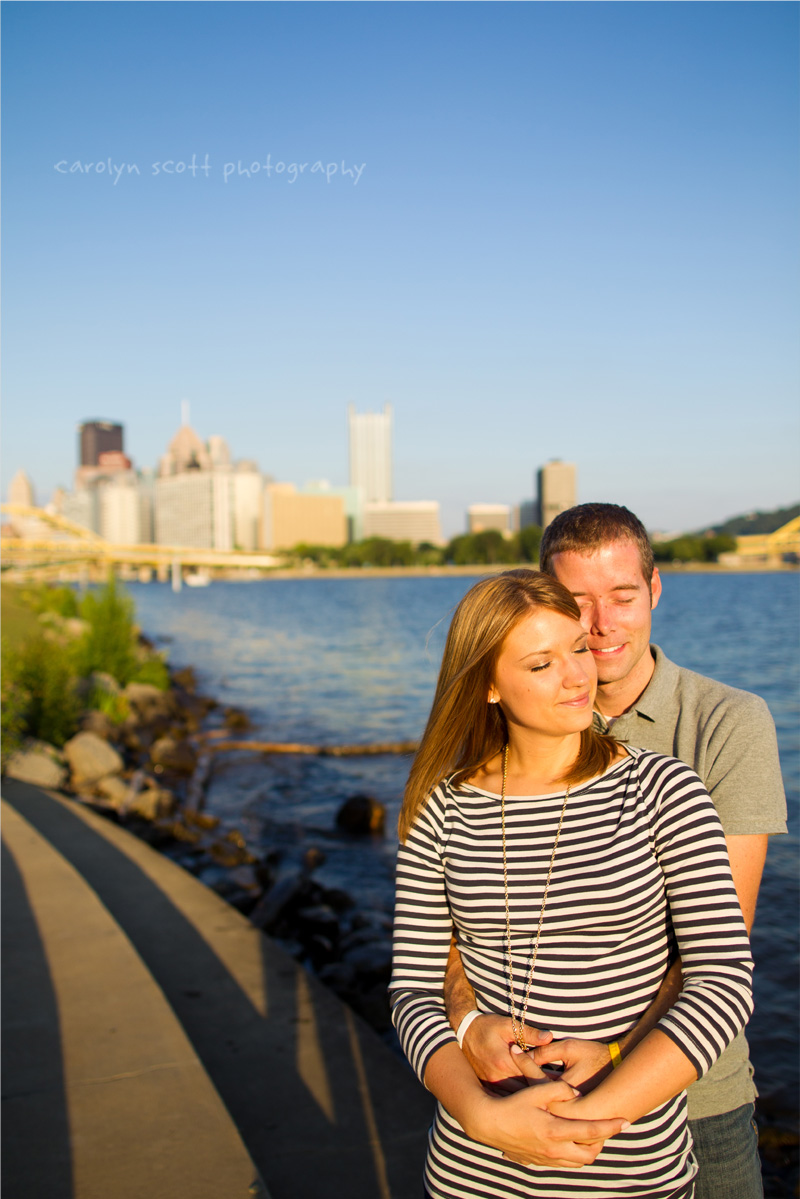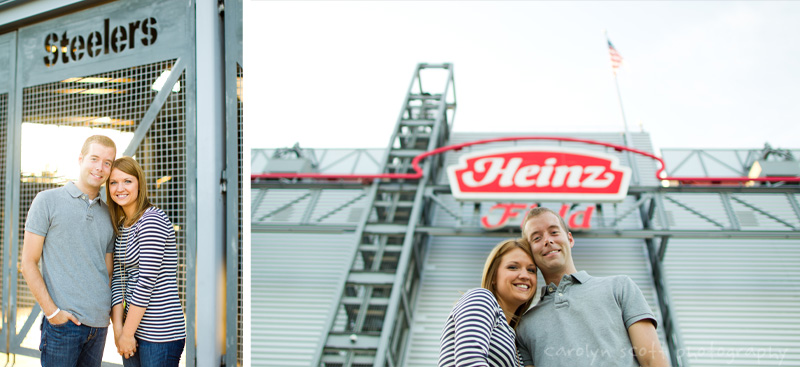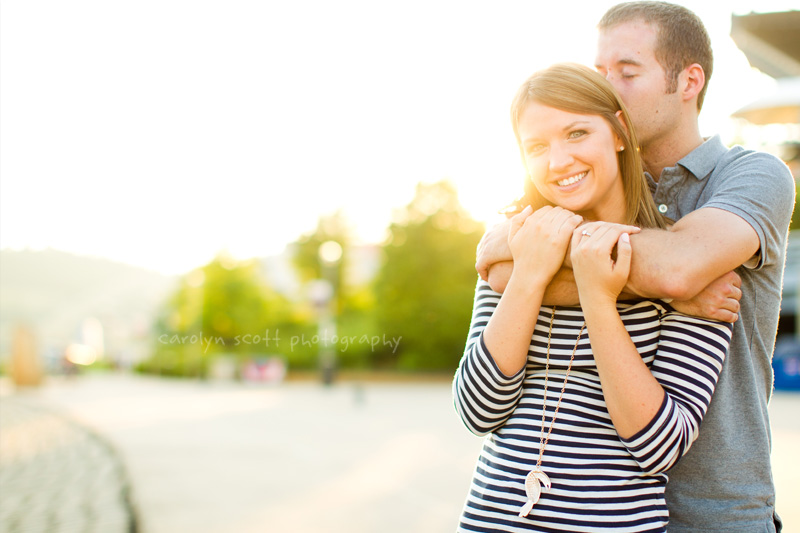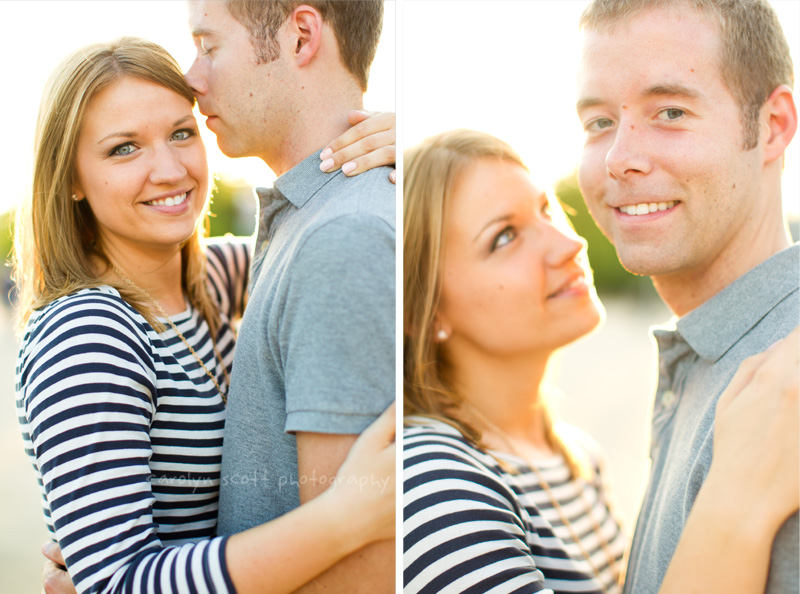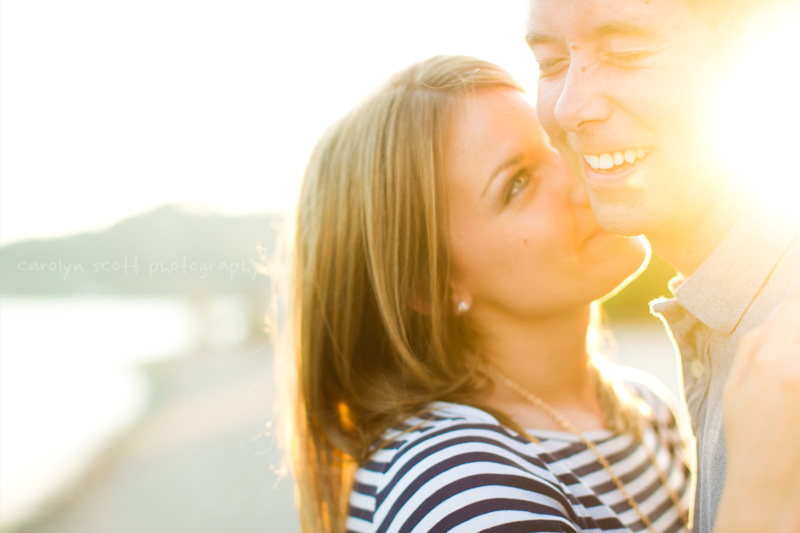 The Gateway Clipper's Majestic rode on past and the people on board screamed at Carson to kiss Ginny… and cheering promptly erupted. Kinda wish I had a video.




The photo below was a series of…"Car!"…."Game on!"… "Car!"…. "Game on!"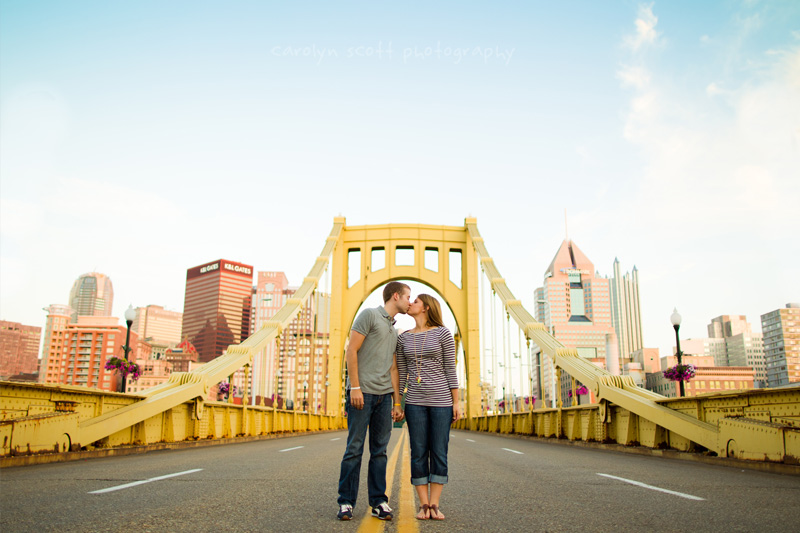 Taken right before I literally fell into the bushes I was laying on. :)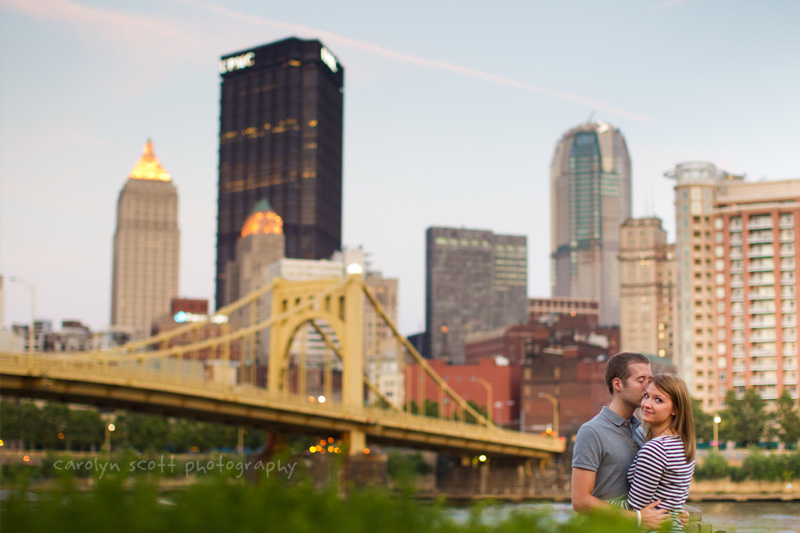 The picture to the right is probably the oldest documented photograph of Ginny and I (special props to Nick Tutolo and Justin Silich) at the history museum during a field trip in… 4th grade maybe?


The below left is a picture in possibly 7th grade taken outside Notre Dame on a marching band field trip. Check out my outfit. This was back in the day where I fancied a lot of ska music. Ginny's outfit eerily resembles the one she wore in last week's reenactment. It's a shame we forgot which side we were standing on in this picture, but oh well. ;) Photo credit goes to Carson!


Love you, Ginny and Carson! I can't wait for your wedding where I can actually dance!! And I'm totally going to pretend I'm single so I can catch the bouquet!